One of my favorite types of furniture to paint is small tables.  You can easily find them at thrift stores, yard sales, and online (Facebook groups and Craigslist) and they're usually pretty inexpensive.
Small tables are perfect for experimenting with different types of painting and creative designs.  Below I've categorized 24 of my small table makeovers into four groups: Stencils, Decorative Designs (not stencils), Decoupage with Mod Podge, and of course Paint Only.  I hope that by looking at these tables you're inspired to try something new with your own furniture makeovers.
Click on the title of any project below to be taken to the full tutorial with more photos.
Stenciled Tables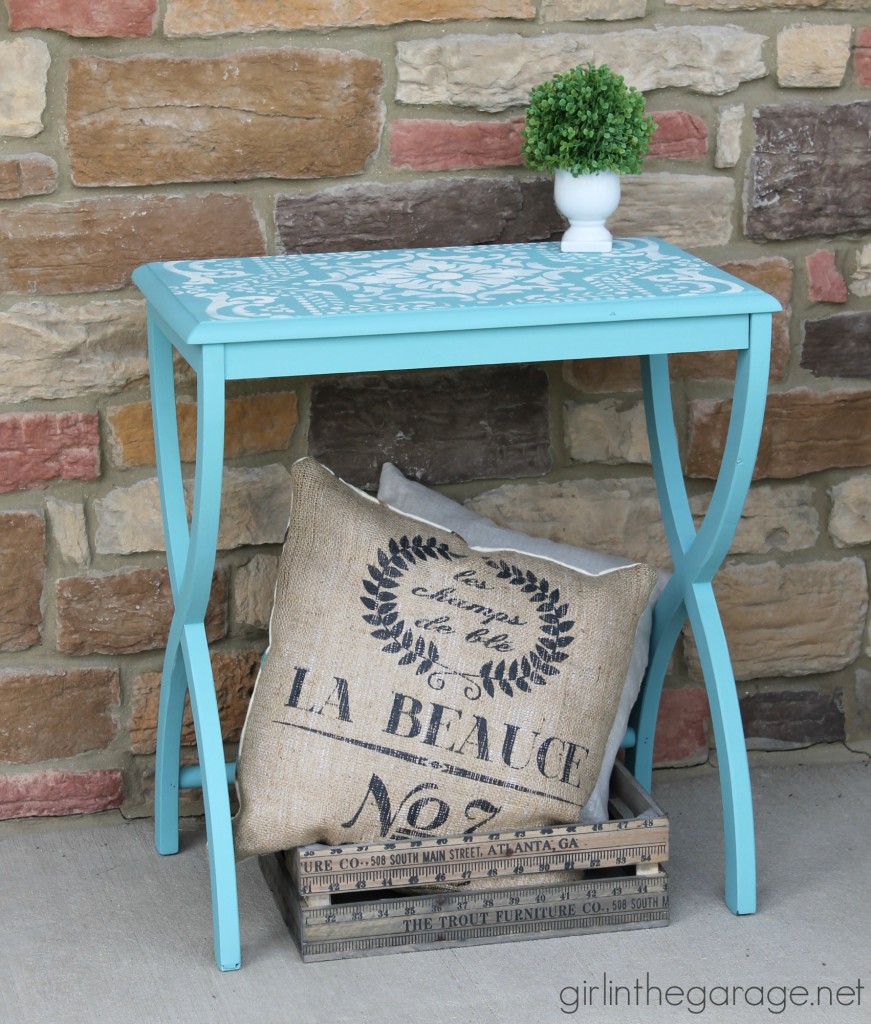 2.  Indian Inlay Stenciled Table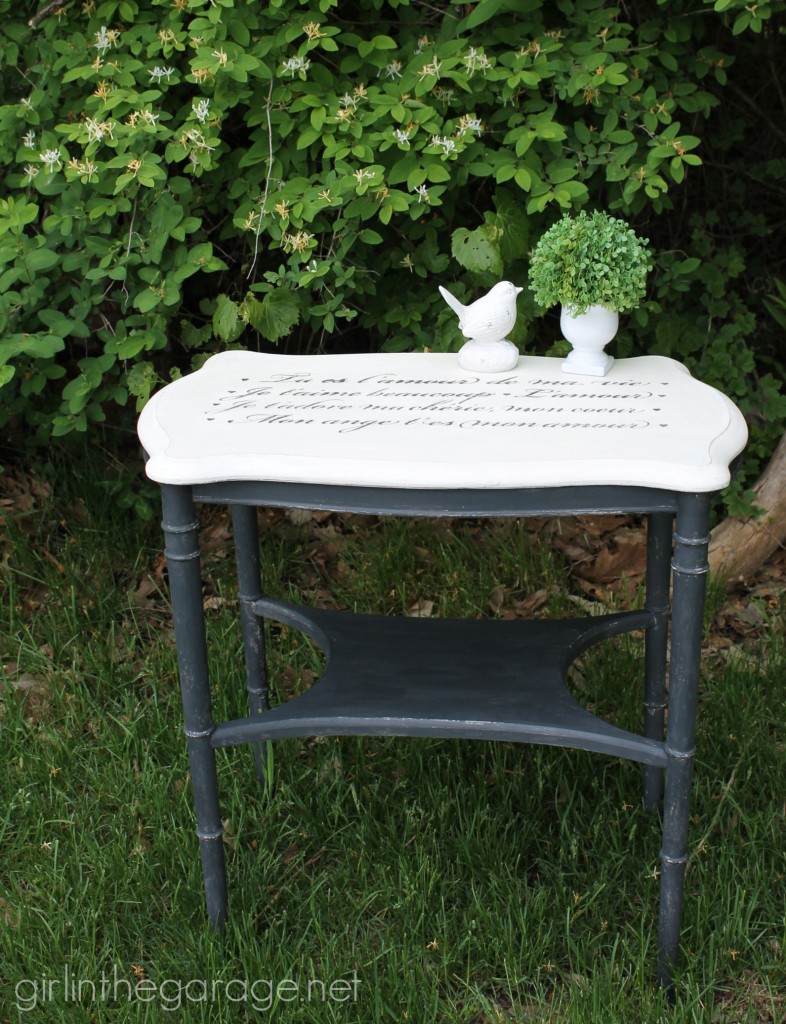 4.  French Grain Sack Table (Stencil and Painter's Tape)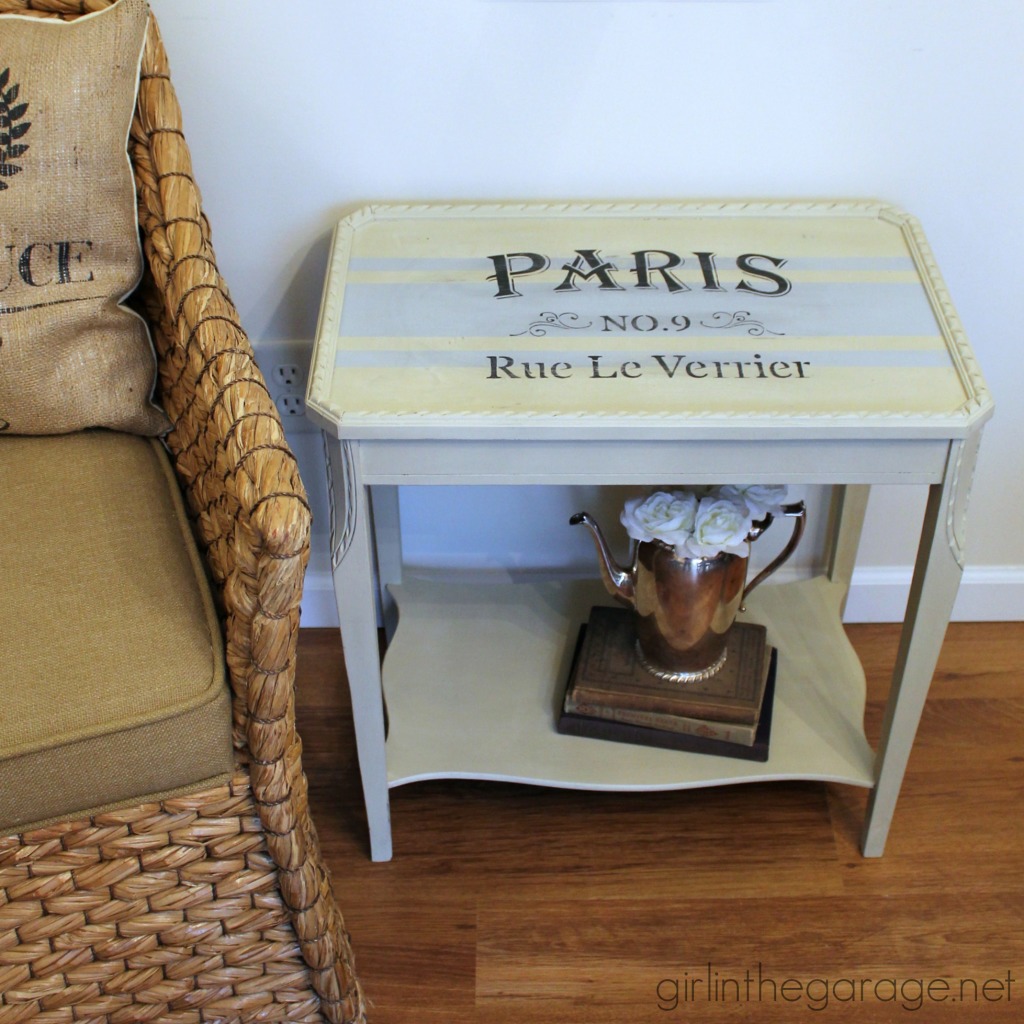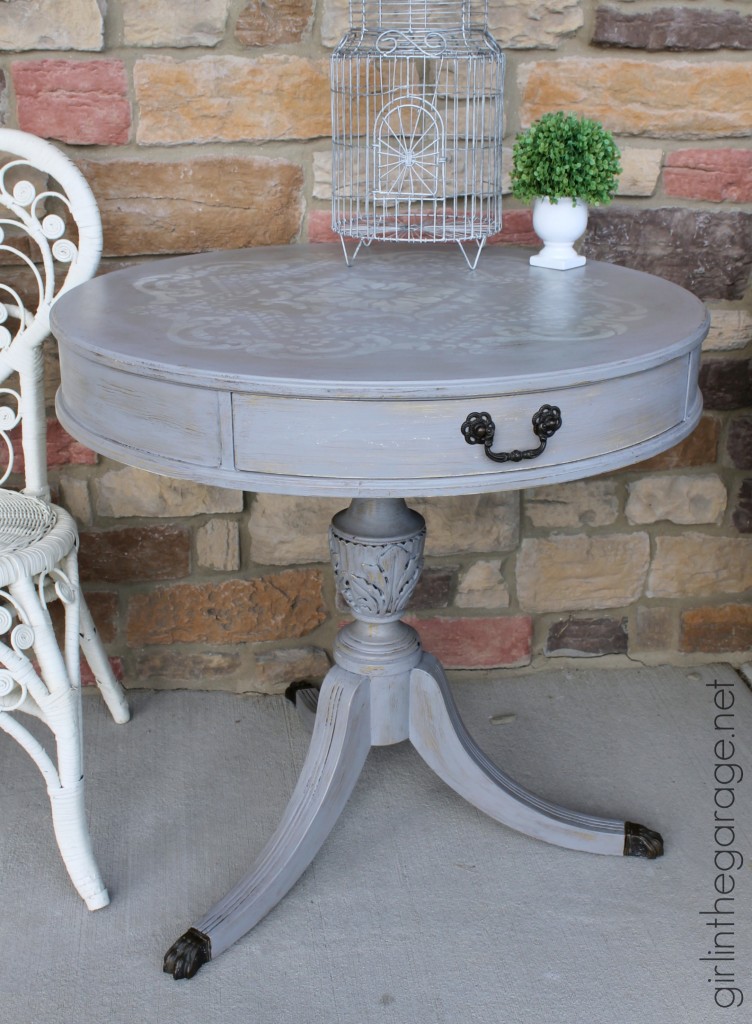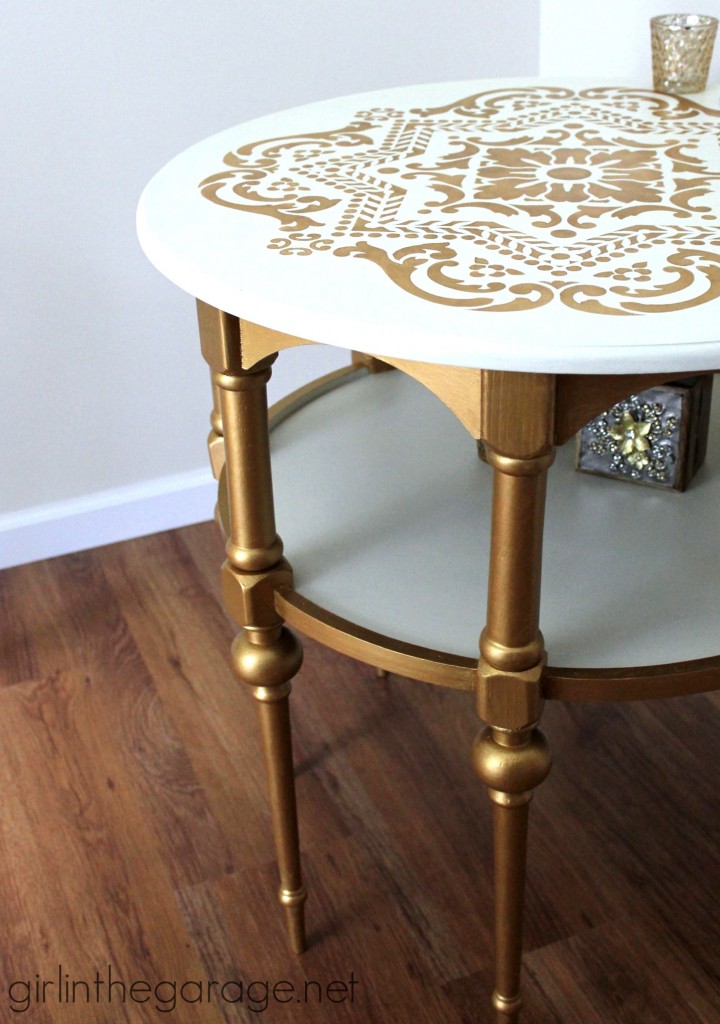 7.  Paisley Tables (silkscreen stencil)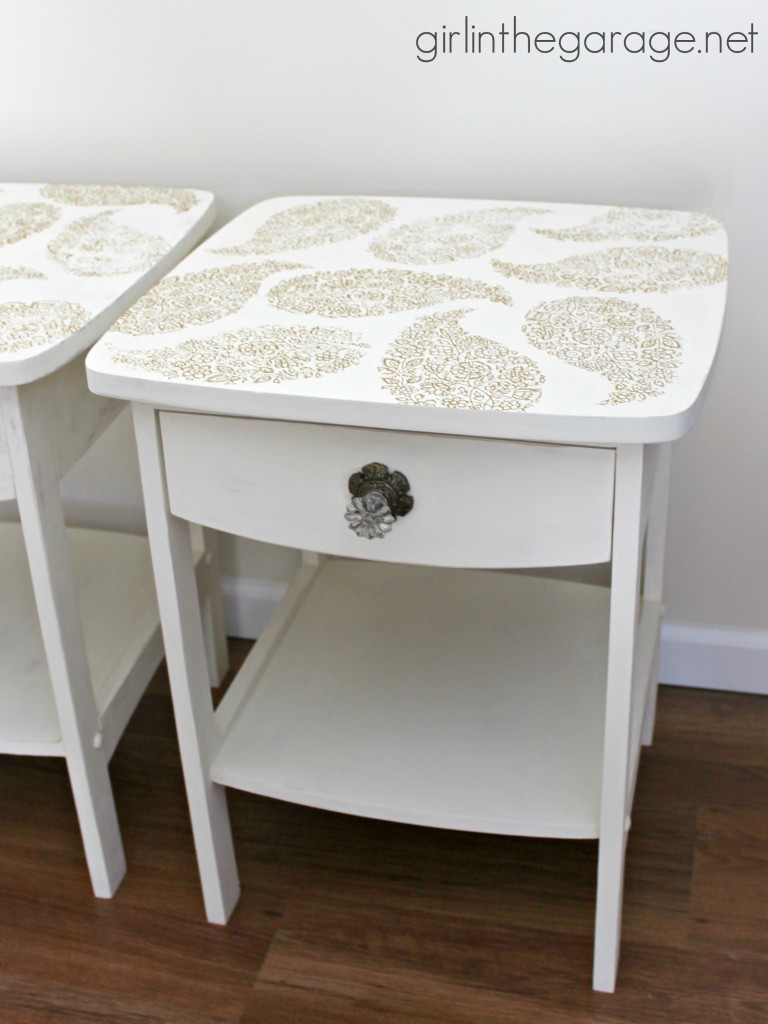 Decorative Designs (Not Stencils)
8. Union Jack Table (with painter's tape)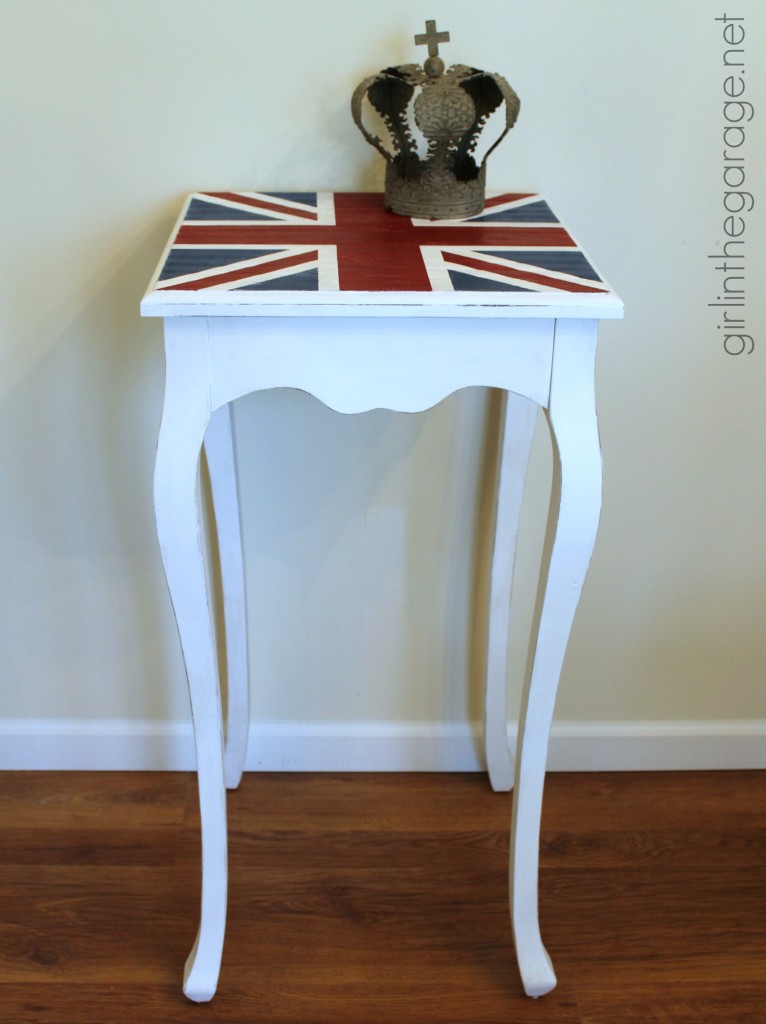 9.  French Advertisement Tables (with overhead projector)
10.  Turquoise French Script Table (with image transfer)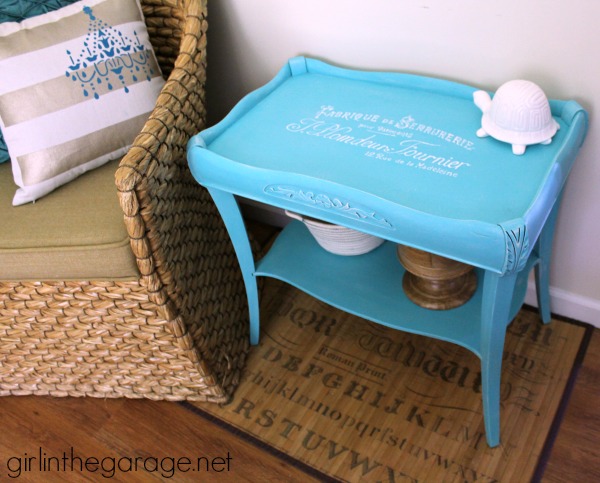 11.  Midcentury Record Cabinet with Polka Dots (with sponge pouncer)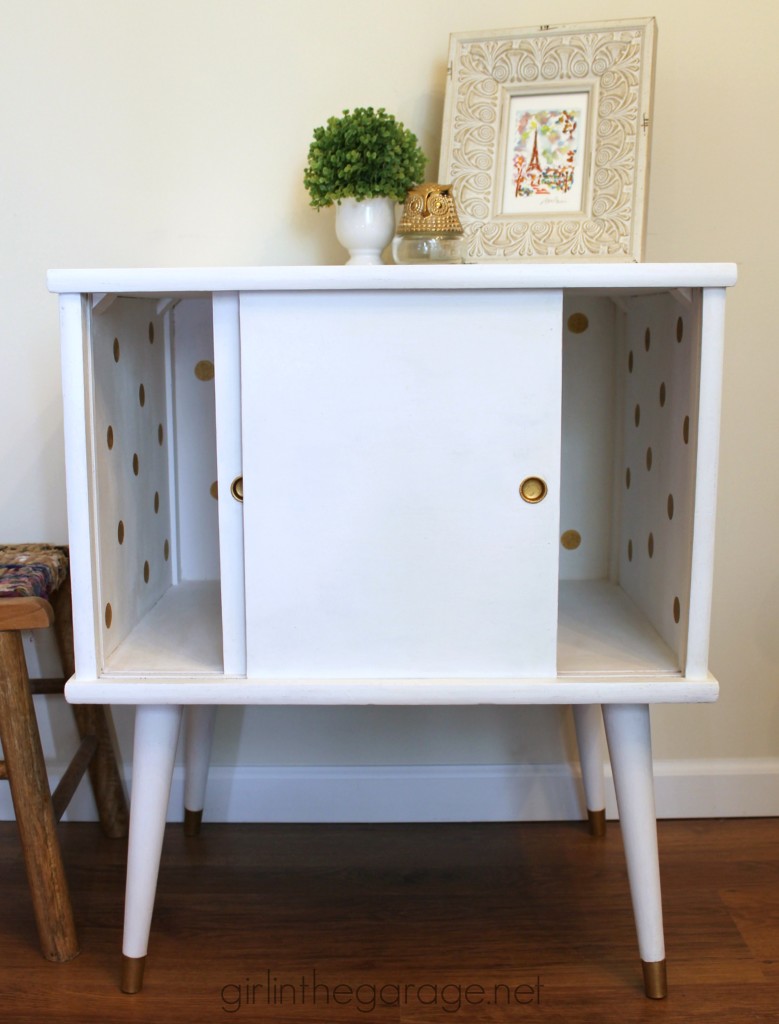 12.  Crown Table (with image transfer)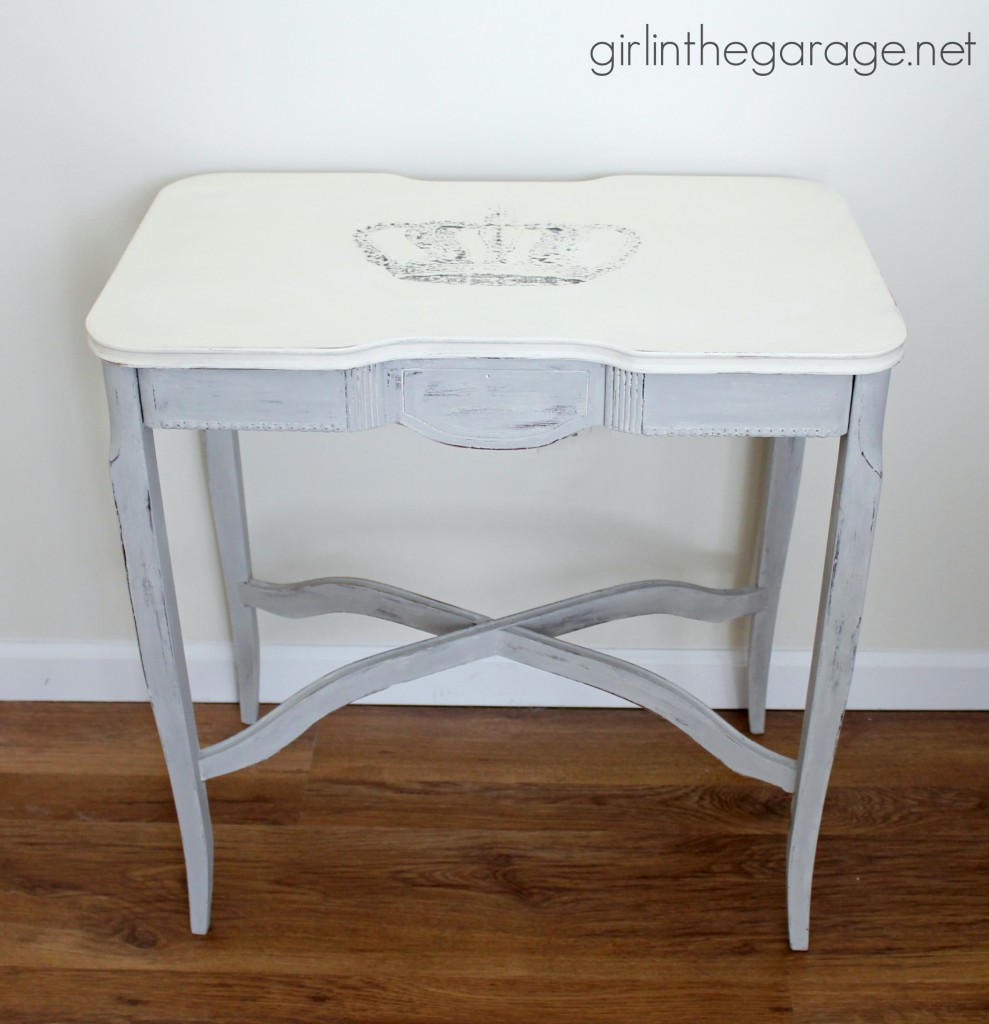 13.  French Typography Table (with overhead projector)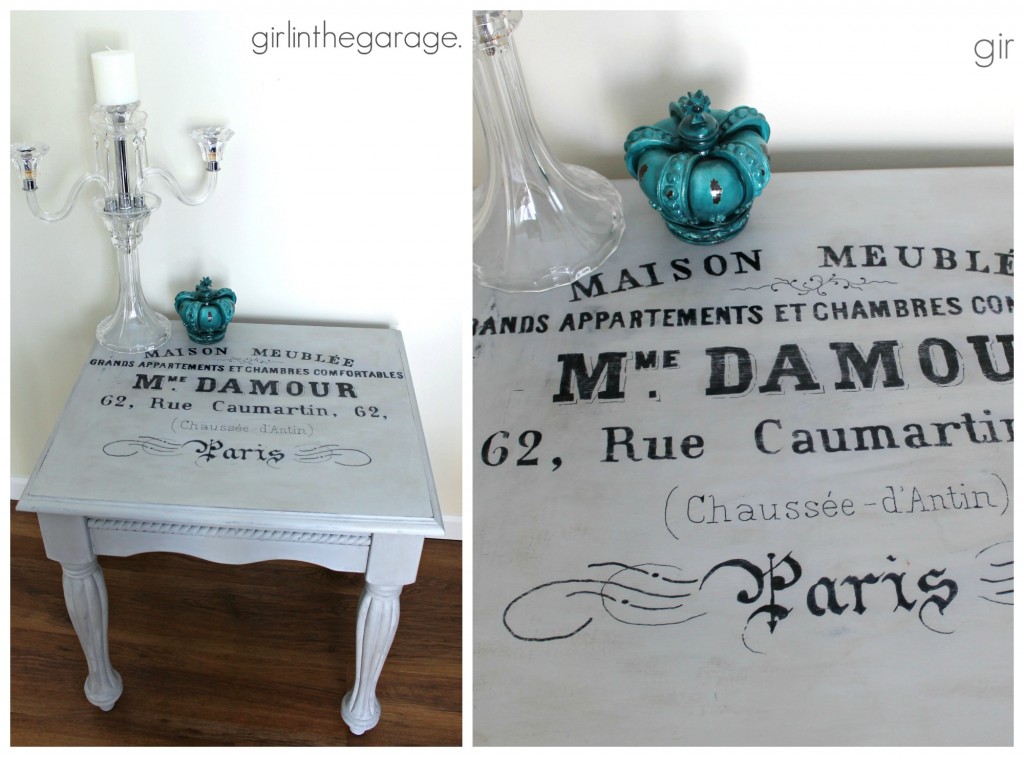 14.  Tribal Table (with painter's tape)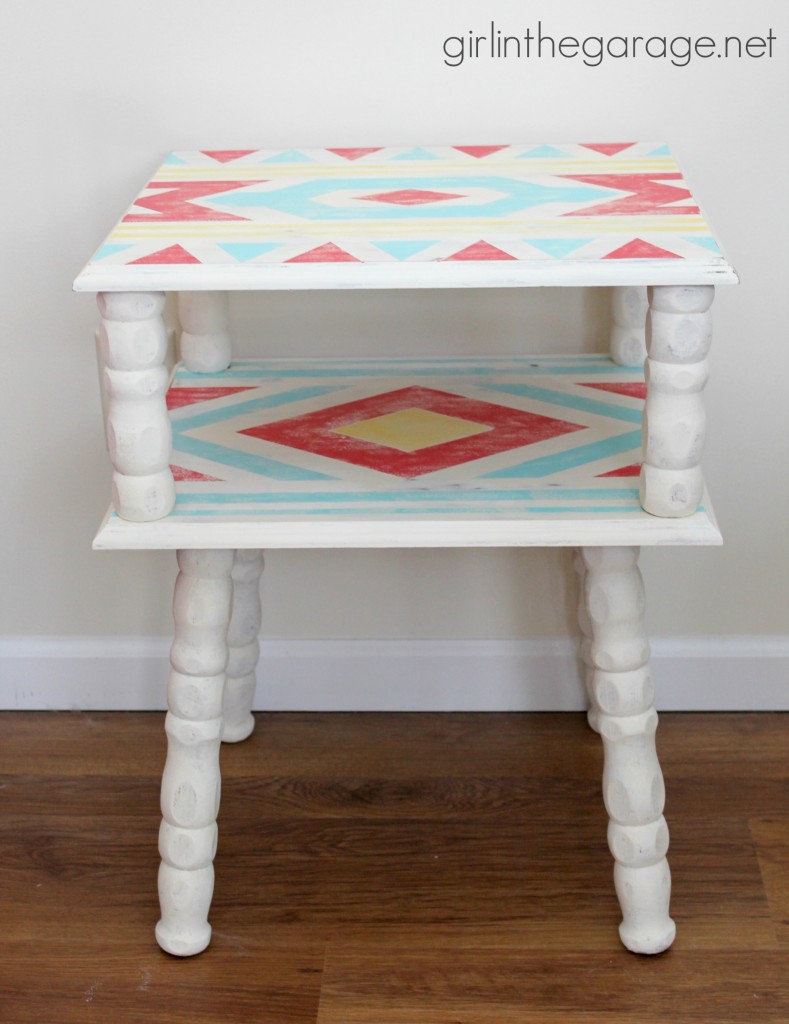 15.  "Retro Fabulous" Table (with painter's tape)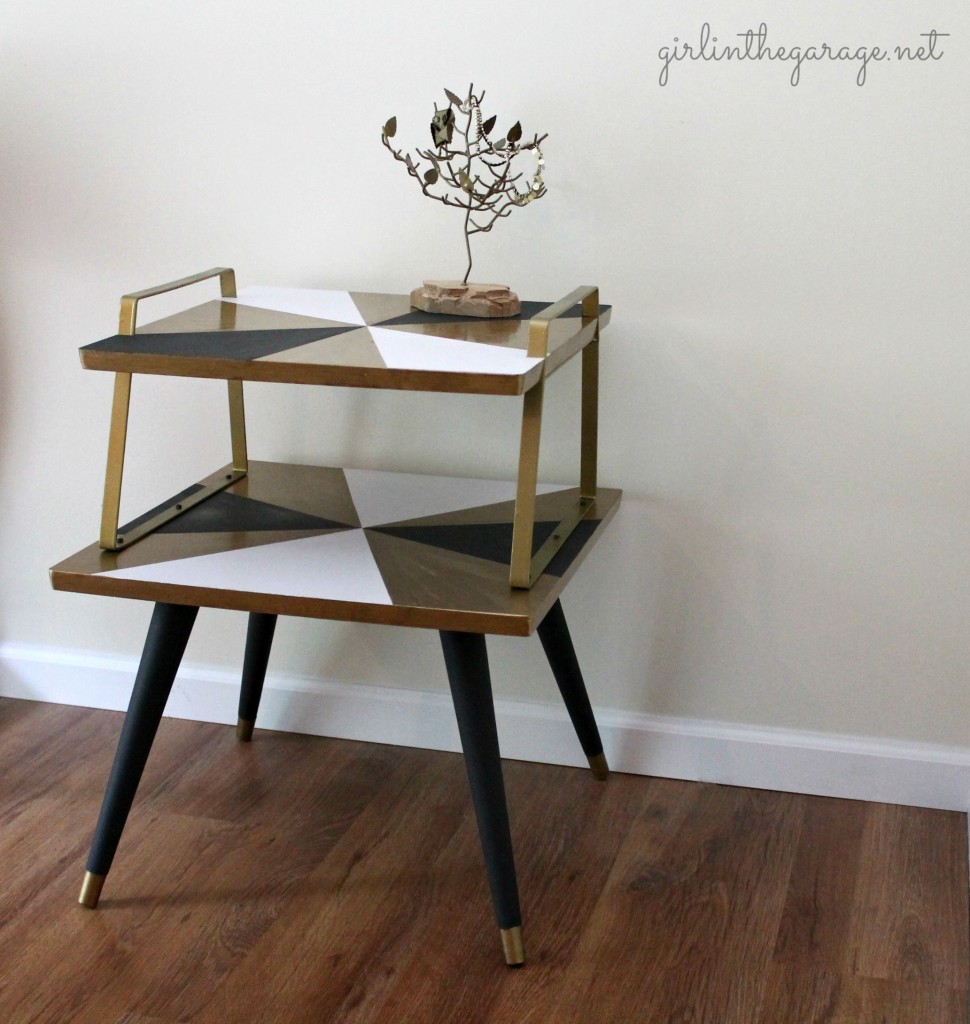 Decoupage with Mod Podge
16.  Pottery Barn Inspired Trunk Bedside Tables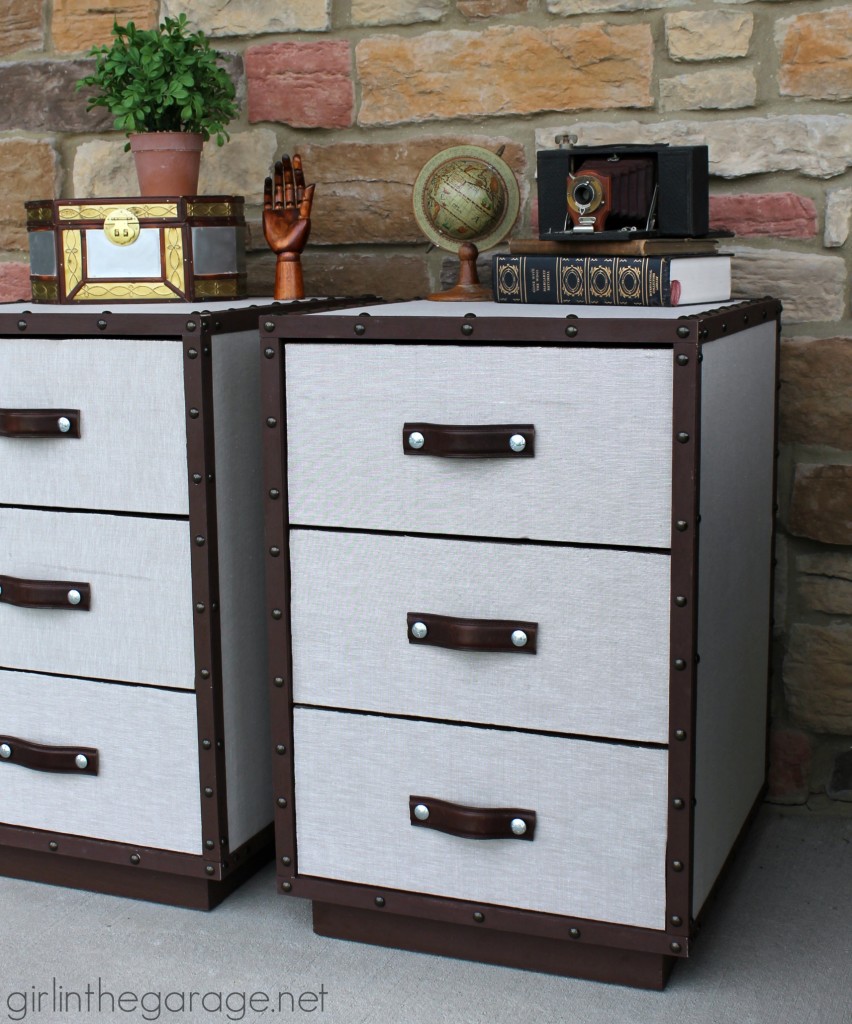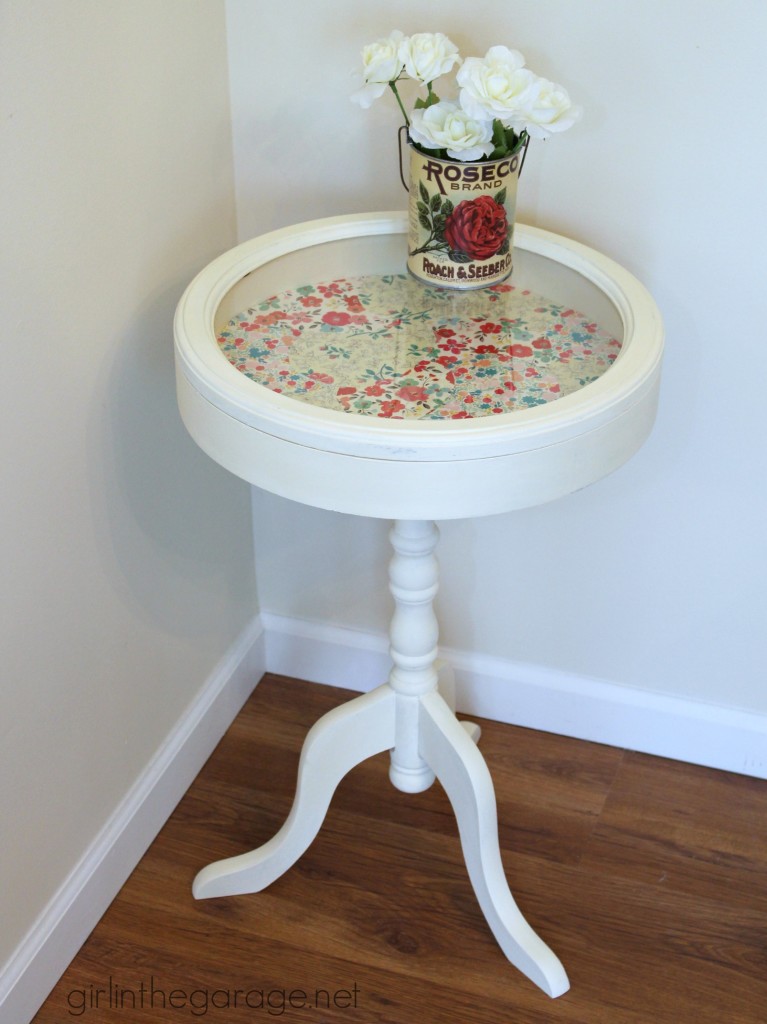 18.  Gift Wrapped Table Makeover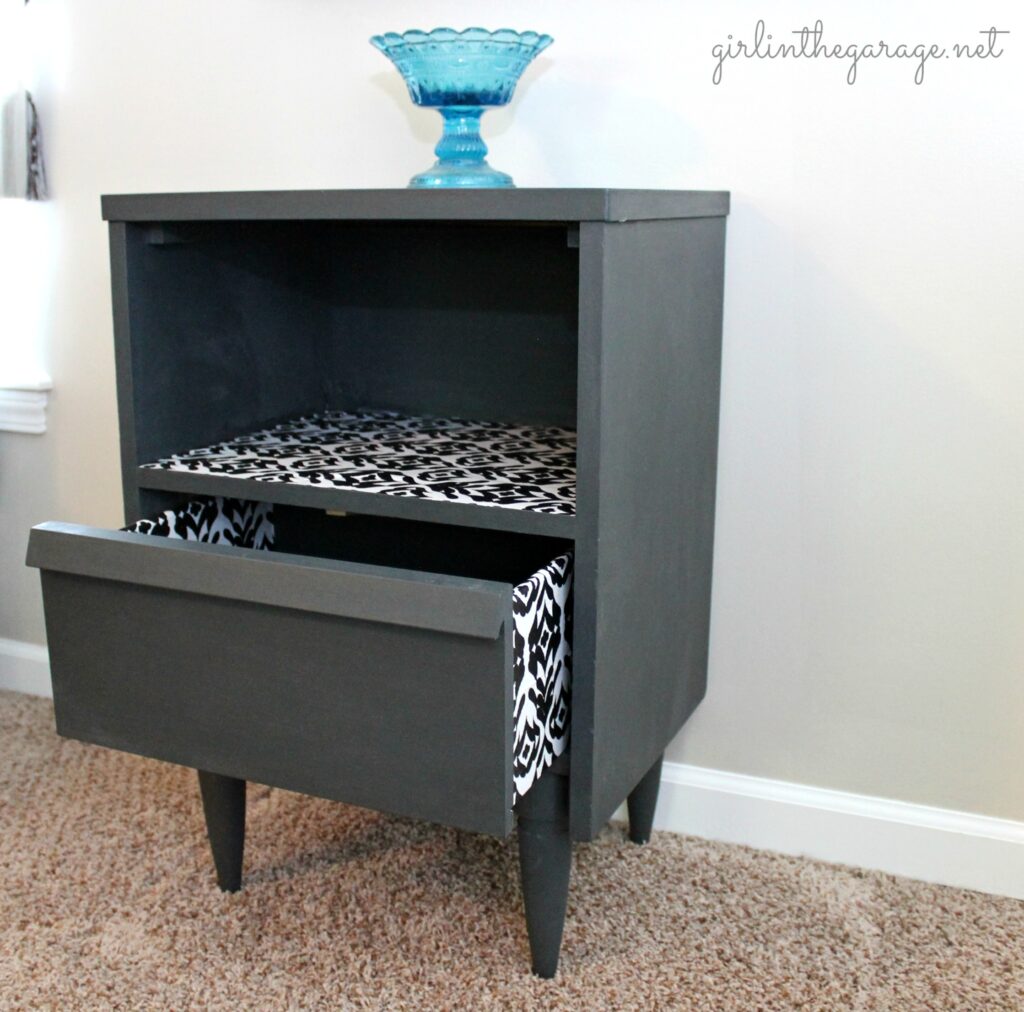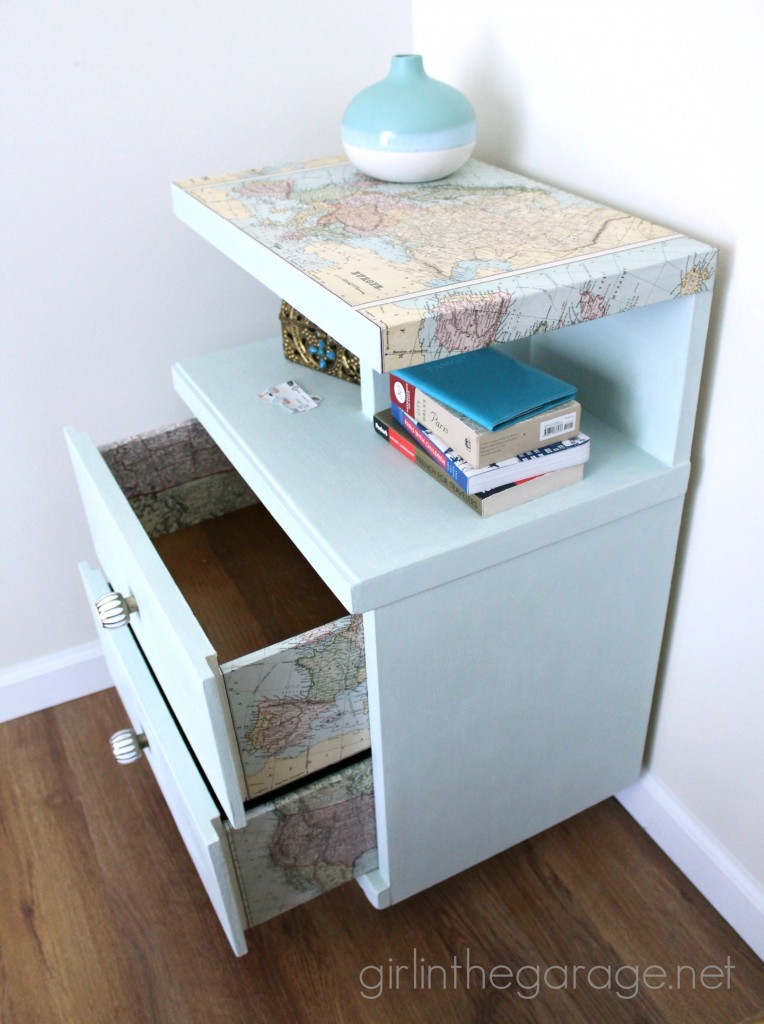 Paint Only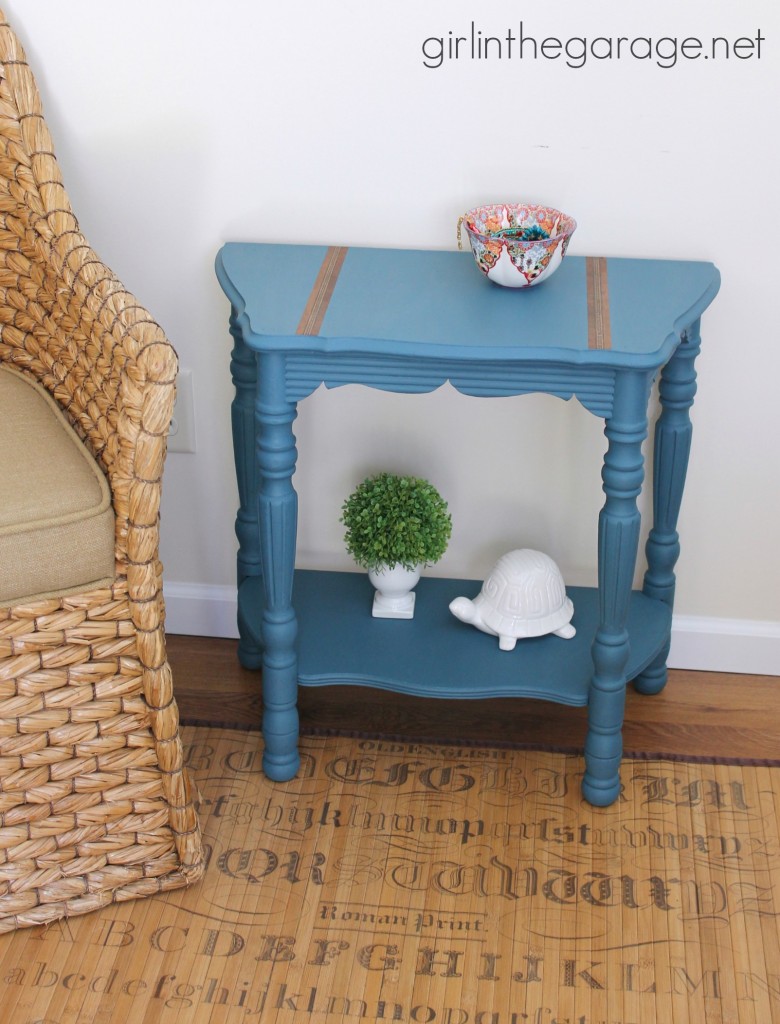 21.  Antique Side Table Makeover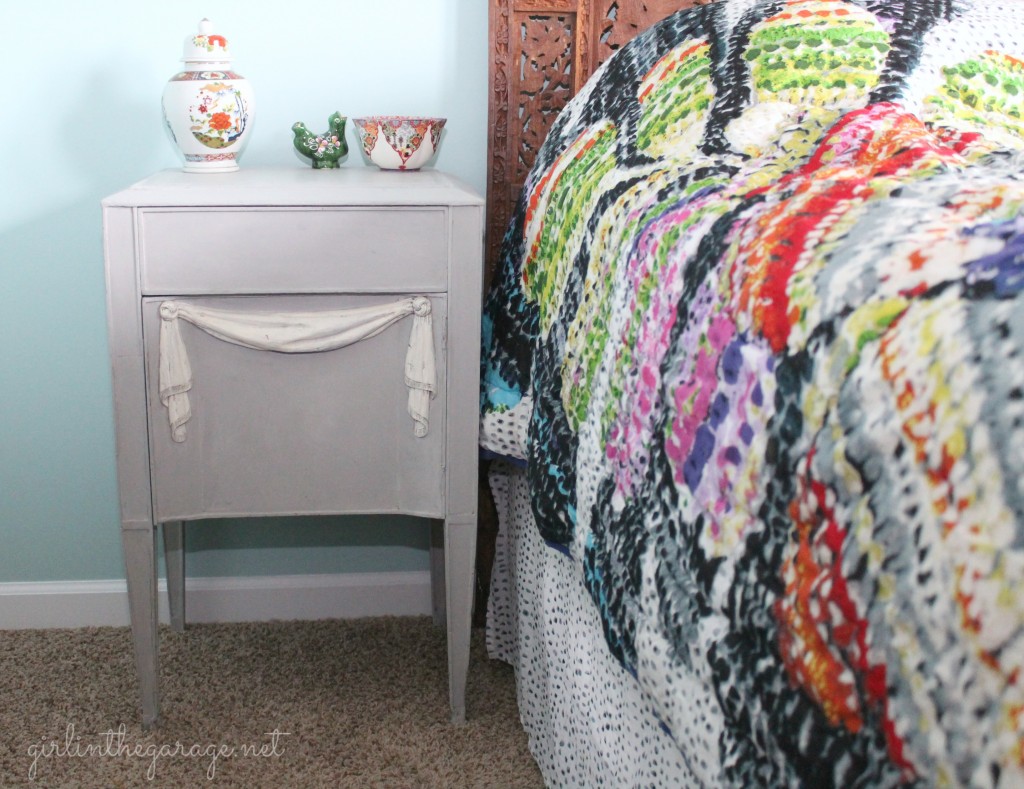 22.  Gilded Twin Tables (as featured in Romantic Homes magazine)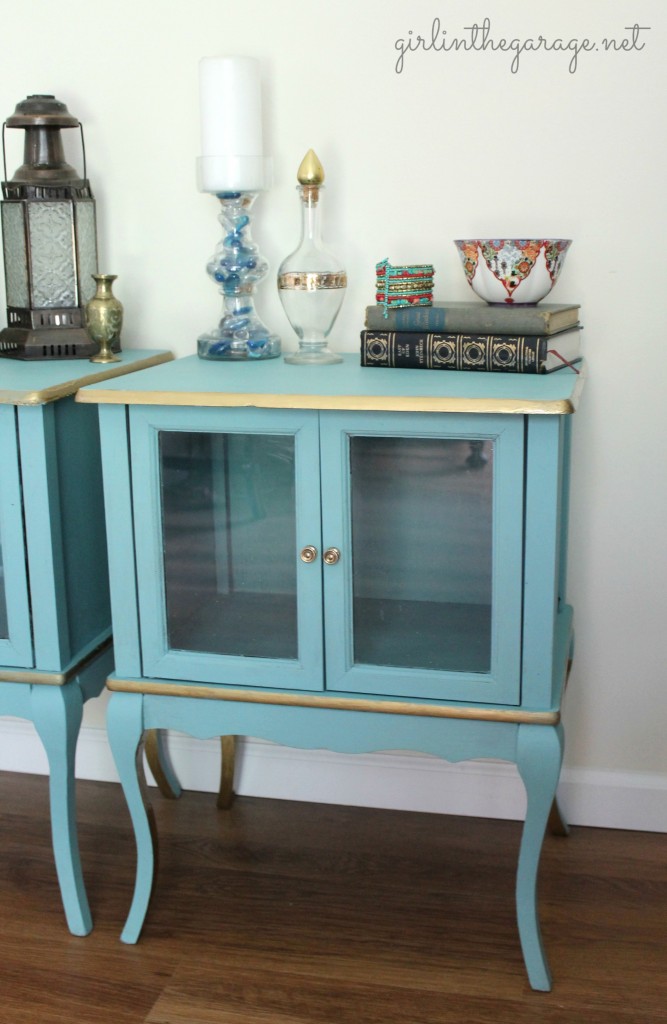 23.  Small Table with Layered Paint Technique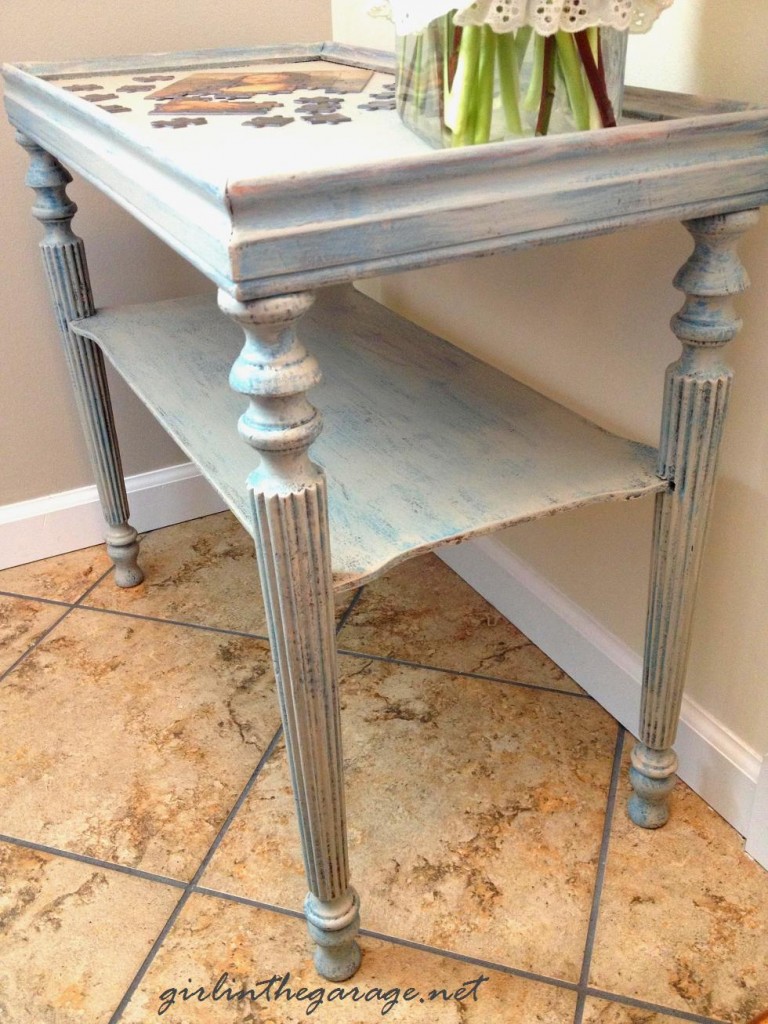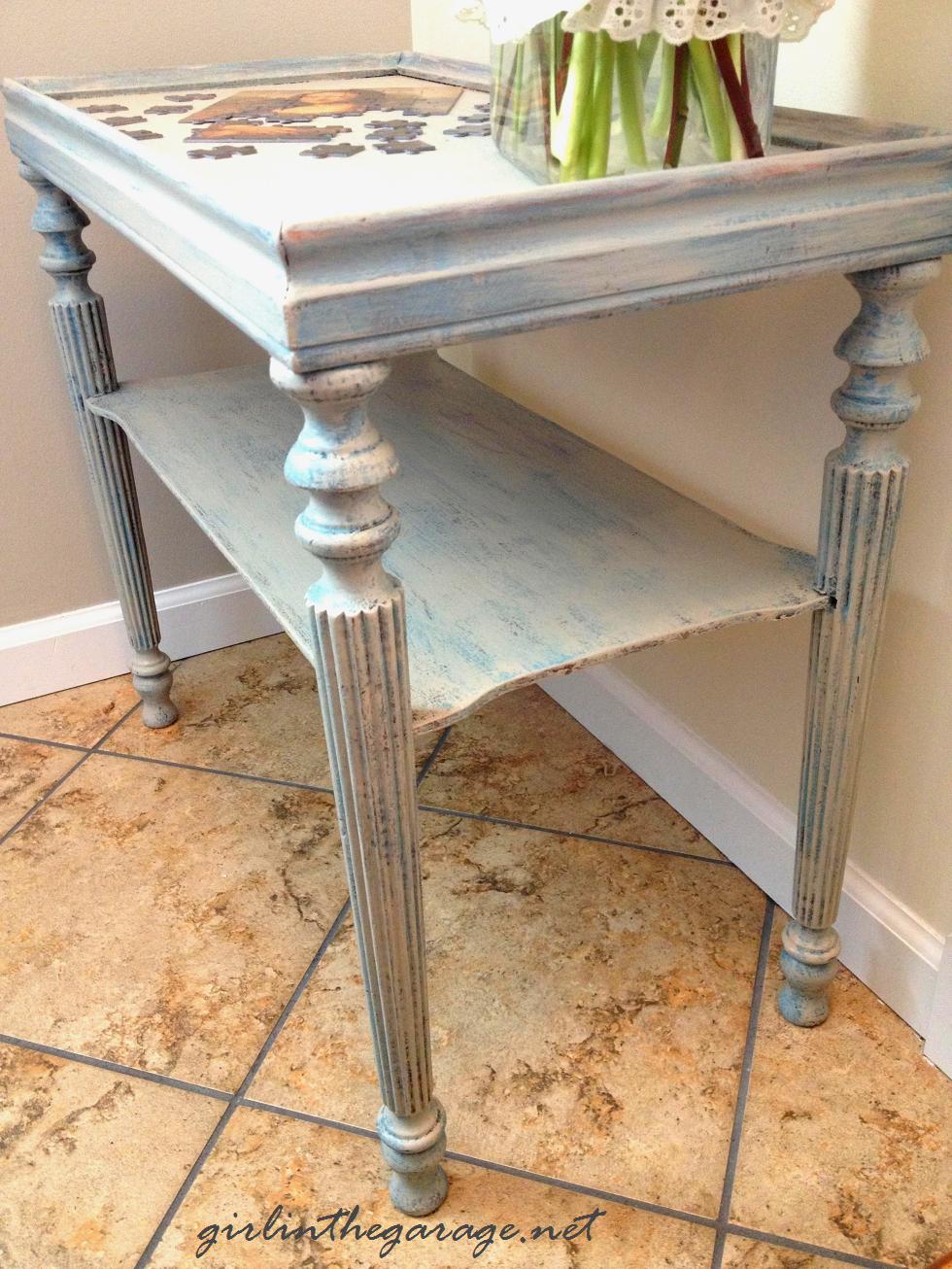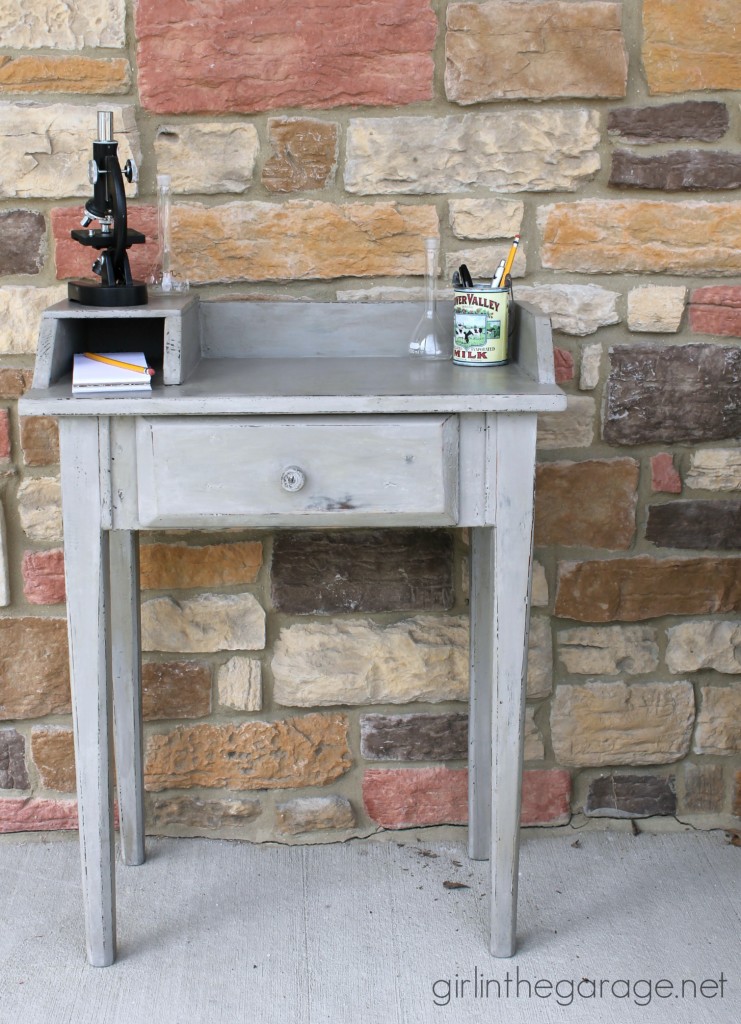 Did you see any techniques that you'd like to try?
I'm excited to spend the next few days in Atlanta at my third Haven Conference!  I hope you have a wonderful weekend and I'll see you back here next week.   🙂
Jen
Join the GITG Community
When you join this thriving community of over 7,000 creative souls, you'll be inspired to discover hidden artistic talents and learn skills to boldly face DIY projects with confidence.
You'll also receive my free guide "Just Paint It: 7 Tips for Transforming Furniture with Confidence."