My husband says I paint everything white.  Well not everything, but I do tend to stick with neutrals most of the time.  And if you read my March in Review post, I promised to use more color this month.  Are you happy now, honey?   😉
I bought this gorgeous Aubusson Blue paint from my local Annie Sloan Chalk Paint retailer about a month ago and I've been dying to try it on something with a lot of beautiful details.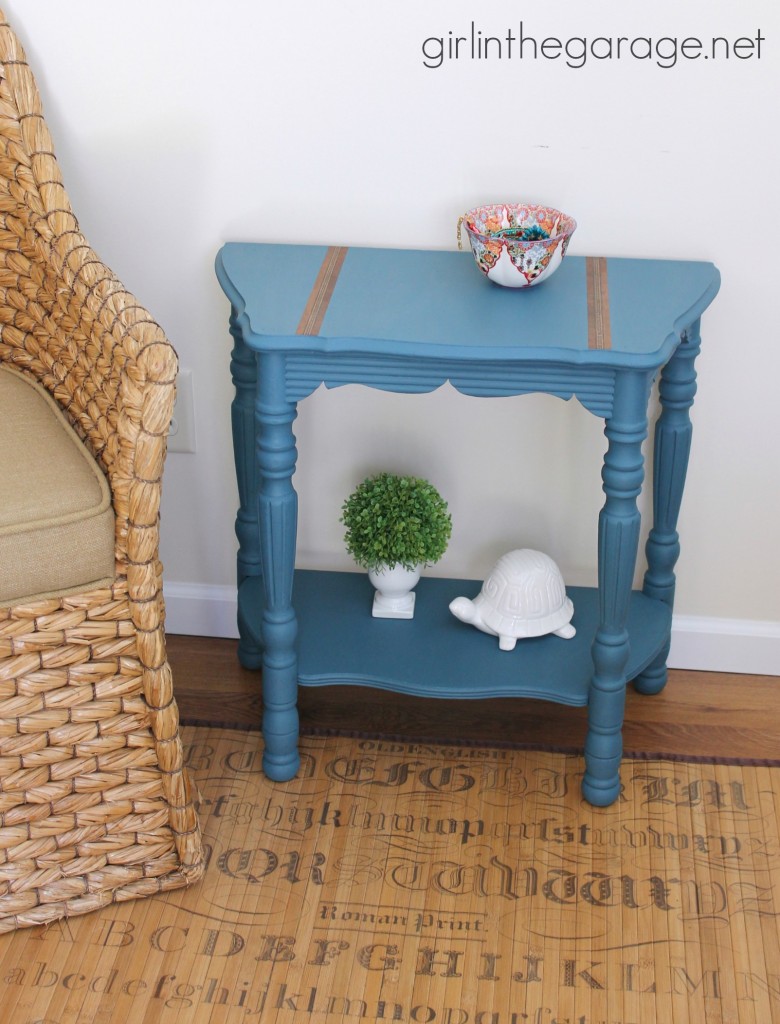 This small demilune table was the perfect piece to paint.  The details were definitely stunning, but the finish was lacking anything special.  The only part of it that wasn't scratched or discolored was the inlaid pattern on top.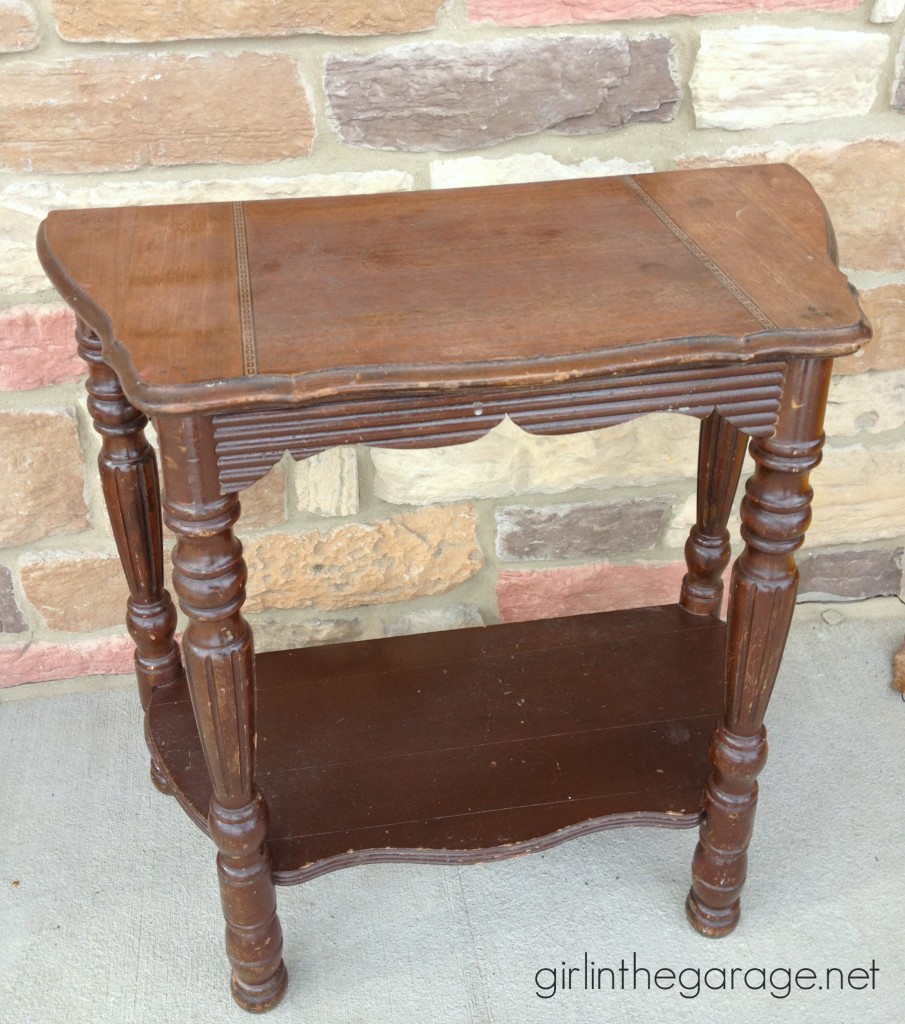 So I painted everything else except it!  The pattern adds character and I'm glad it wasn't in bad condition.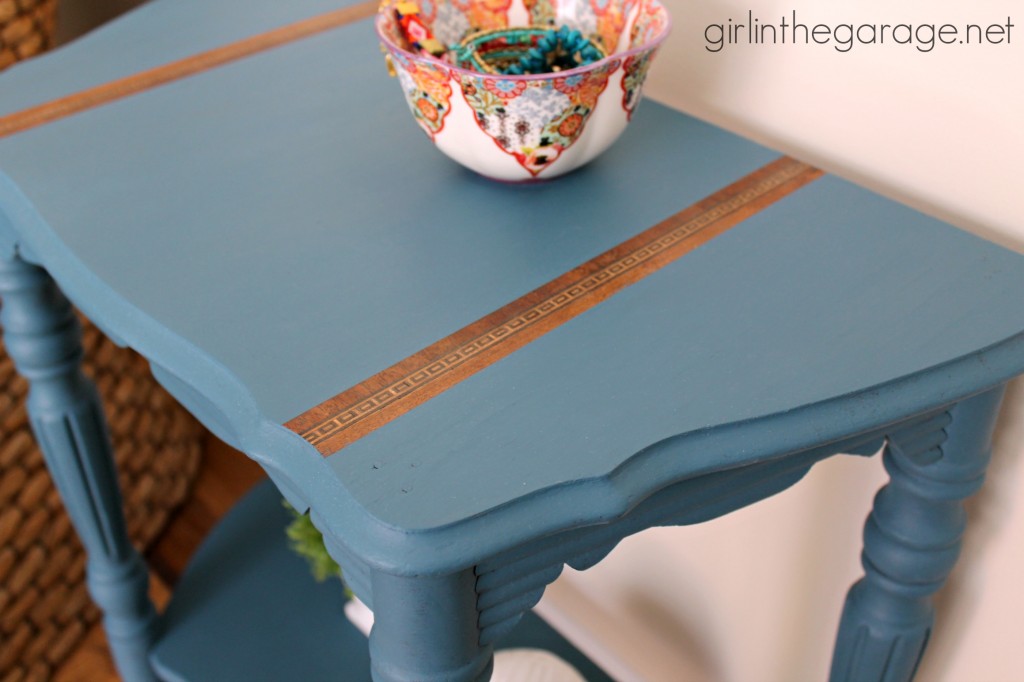 Isn't Aubusson so striking?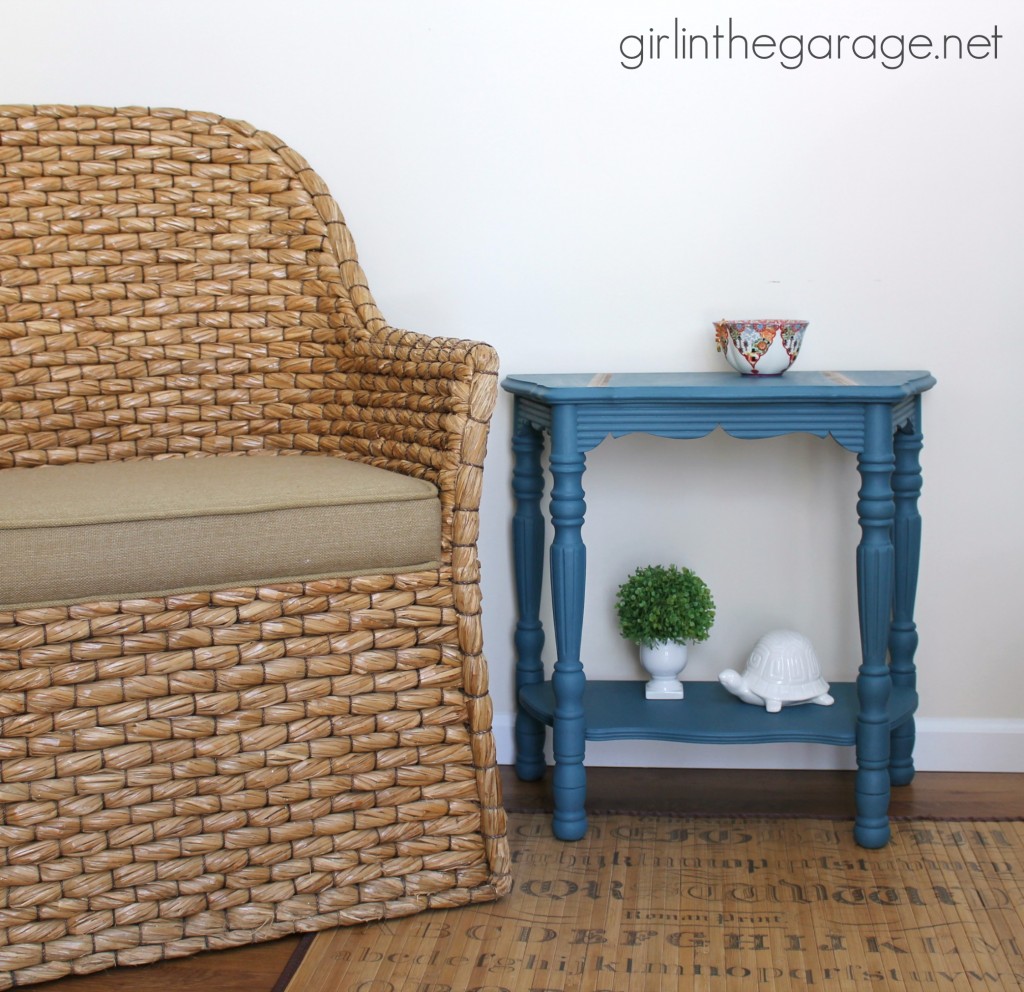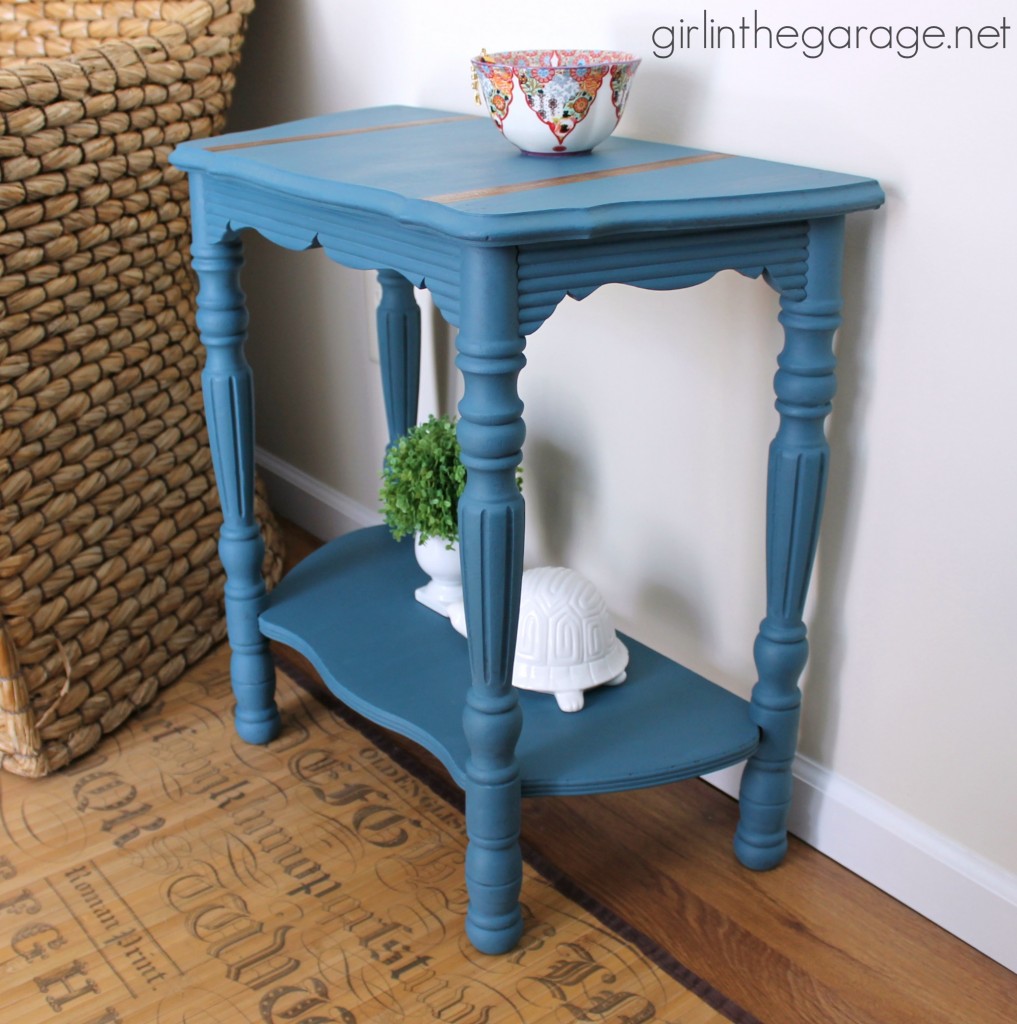 I added a coat of Annie Sloan's clear wax as a protectant.
Do you usually stick to neutrals like me, or are you more bold with your color?
(Stay tuned for more white and cream makeovers next week!)   😉
Jen
Recent Awesome Posts:
* Review and Tips for Using Annie Sloan Chalk Paint
* How Many Pieces Can I Paint with One Can of Annie Sloan Chalk Paint?
Don't forget to enter the $500 cash giveaway HERE through 4/22/14!