I use Annie Sloan Chalk Paint® on most of my projects for several reasons, one of them being the super easy prep and cleanup.  Another reason is that it has great coverage.  I bought my first cans of ASCP this summer and finally made it through one entire can of Provence!  I'm in love with this color, and I've used it on 5 beautiful pieces (and I still have a tiny bit leftover).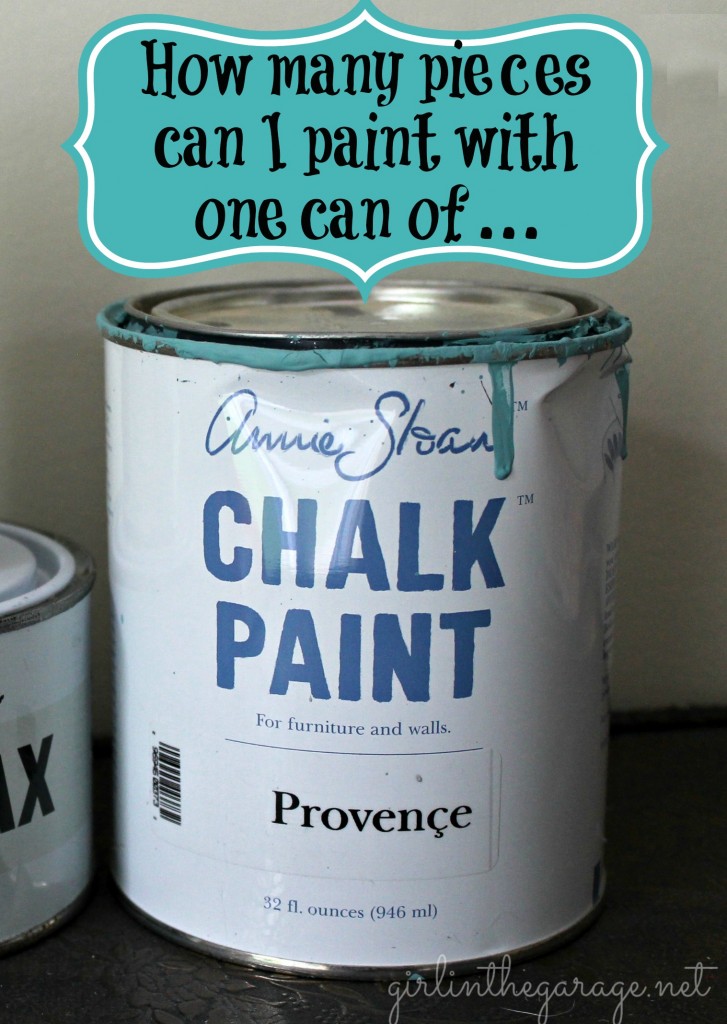 So if you've ever wondered if the money is worth it, and how far one quart of Annie Sloan Chalk Paint® will go…
My first ASCP project was this vintage curved table with gold dipped feet: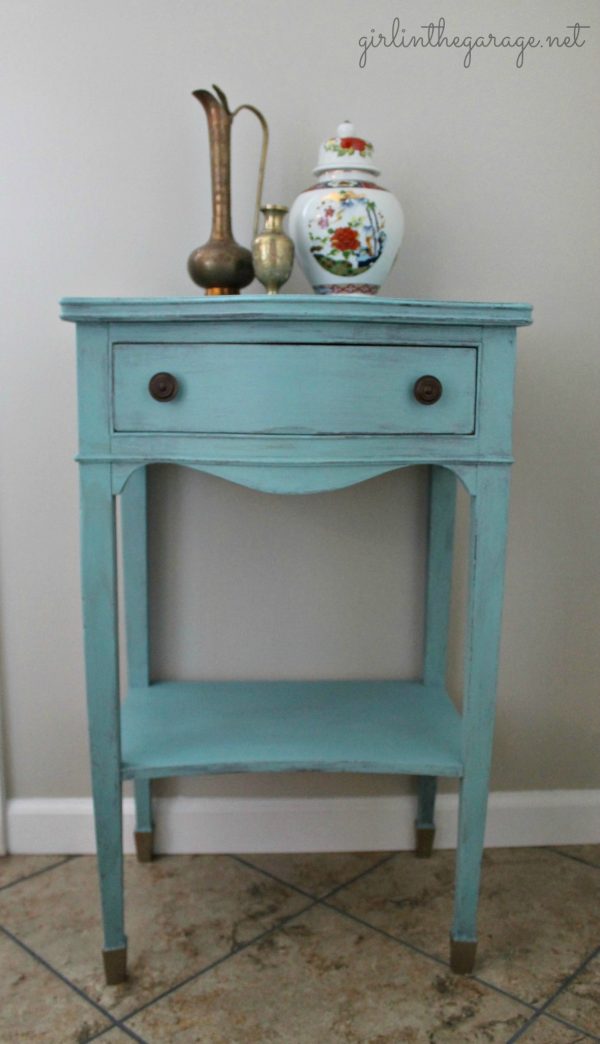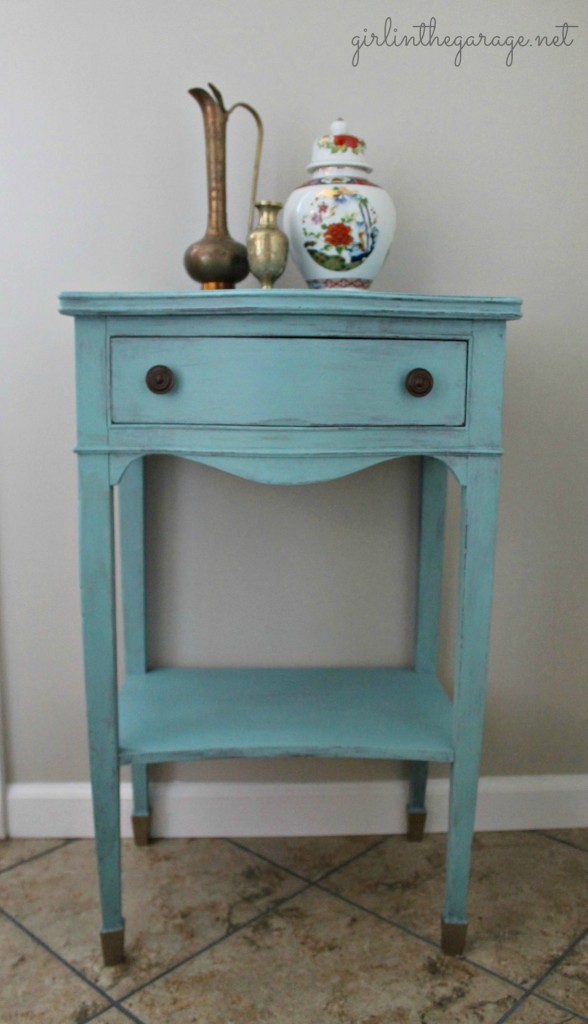 Then I bought a vintage bookshelf for my booth and decided it need to be brightened up: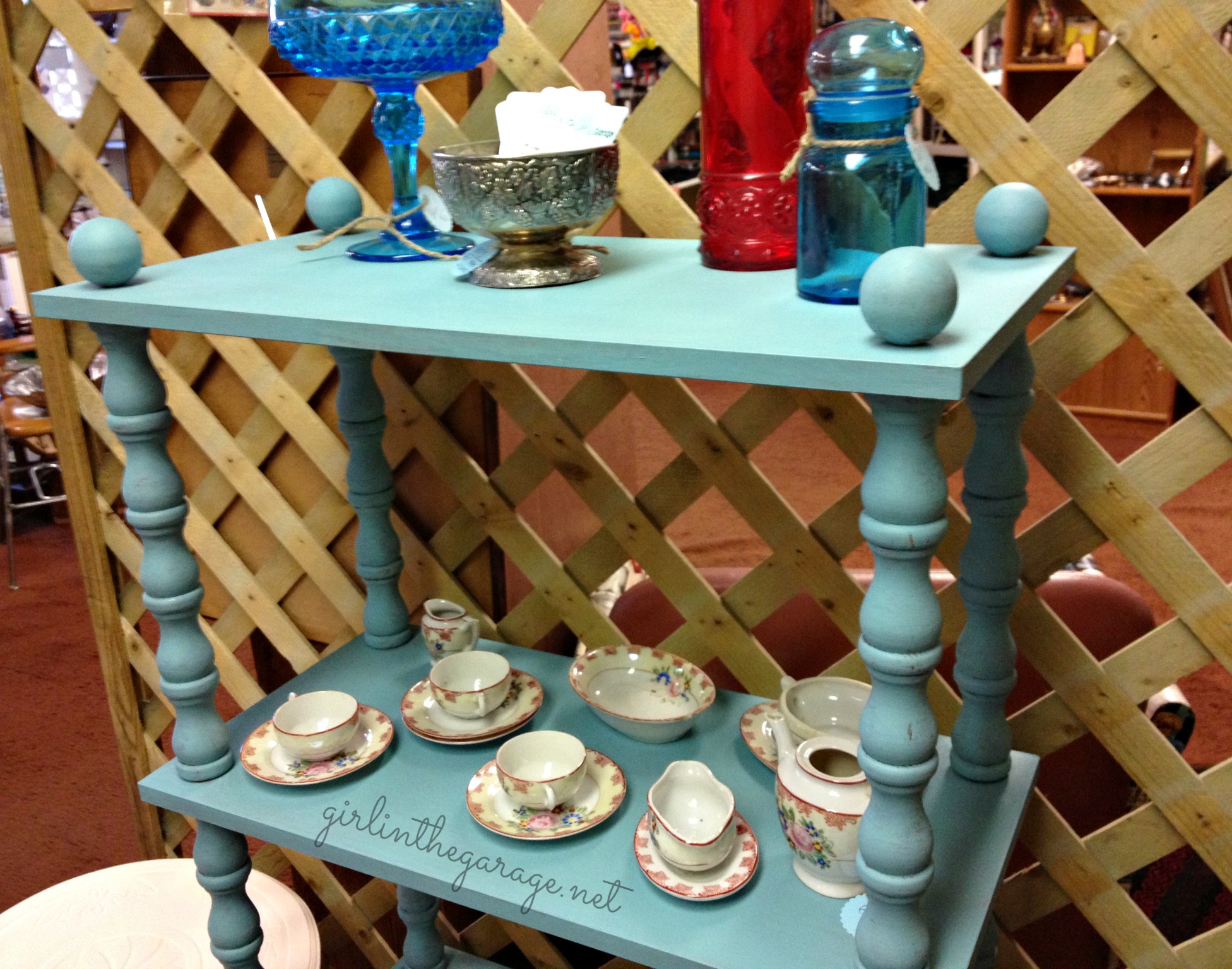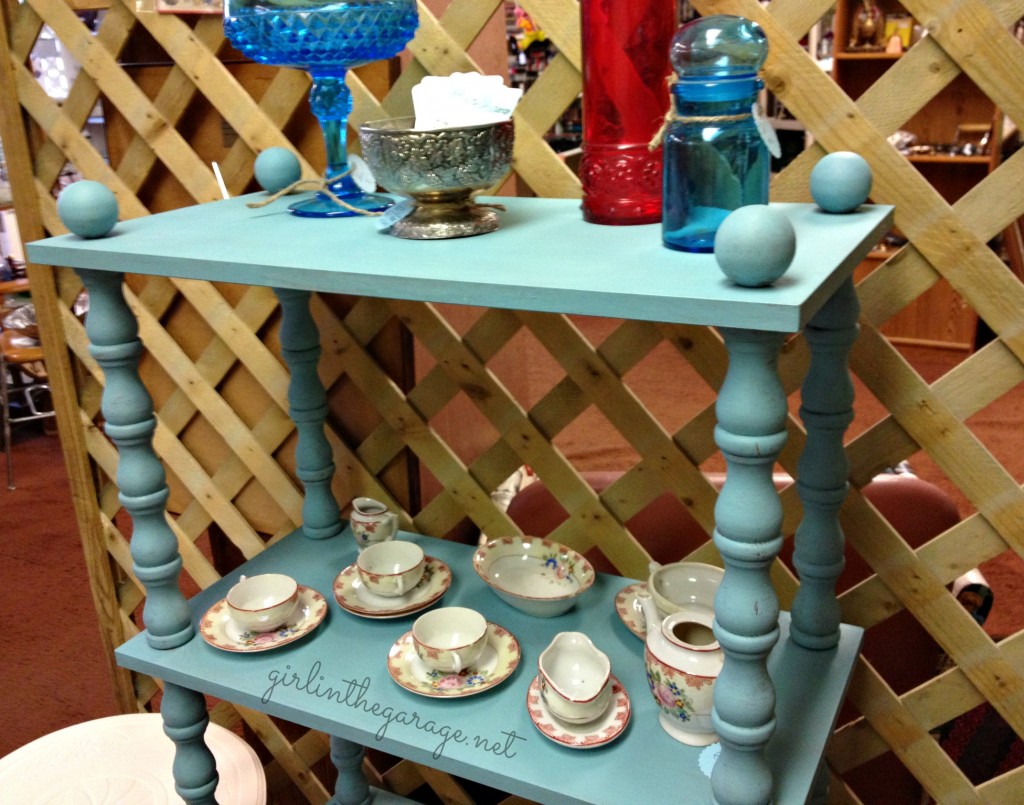 These twin side tables needed some cleanup and sanding before their beautification with ASCP and gold trim on the edges: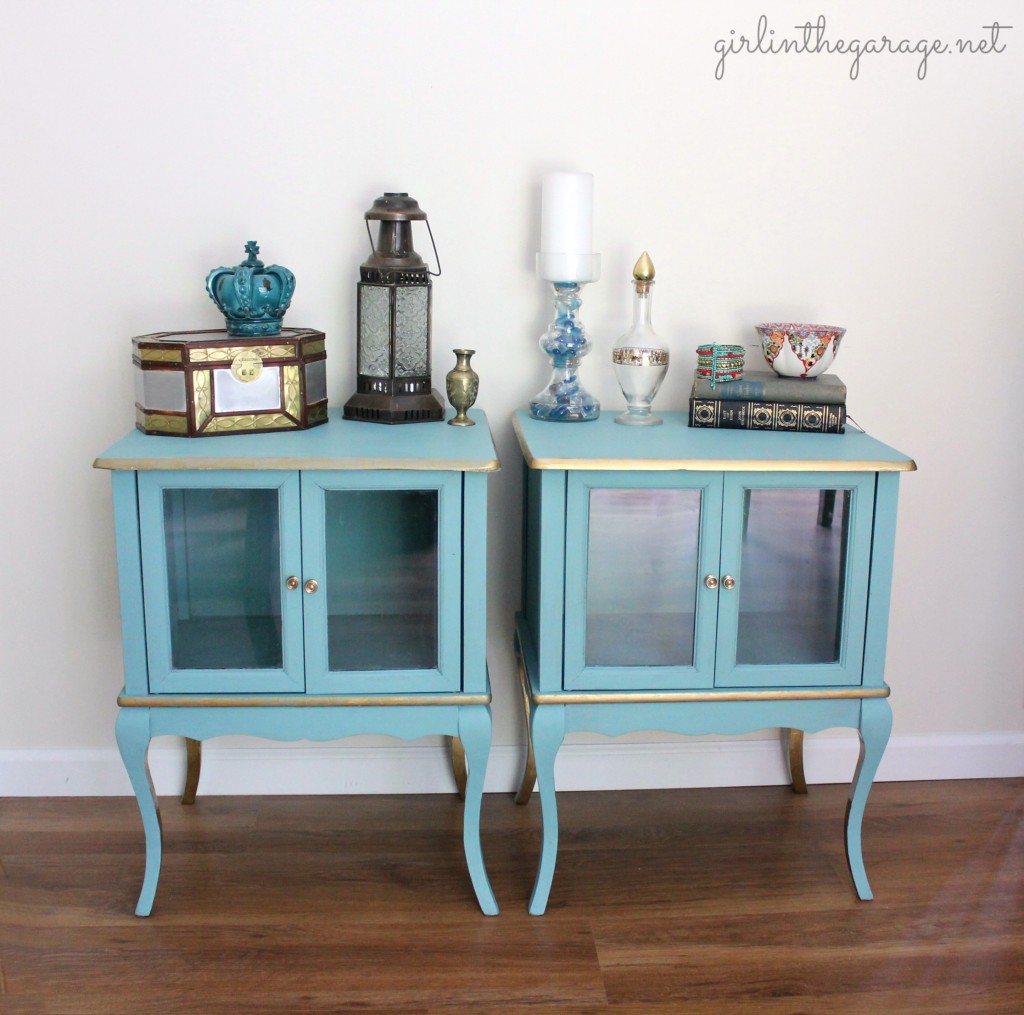 Lastly, I painted this huge "Taj Mahal" room divider (yep, both sides- and 54 spindles!) which used most of the rest of the paint can: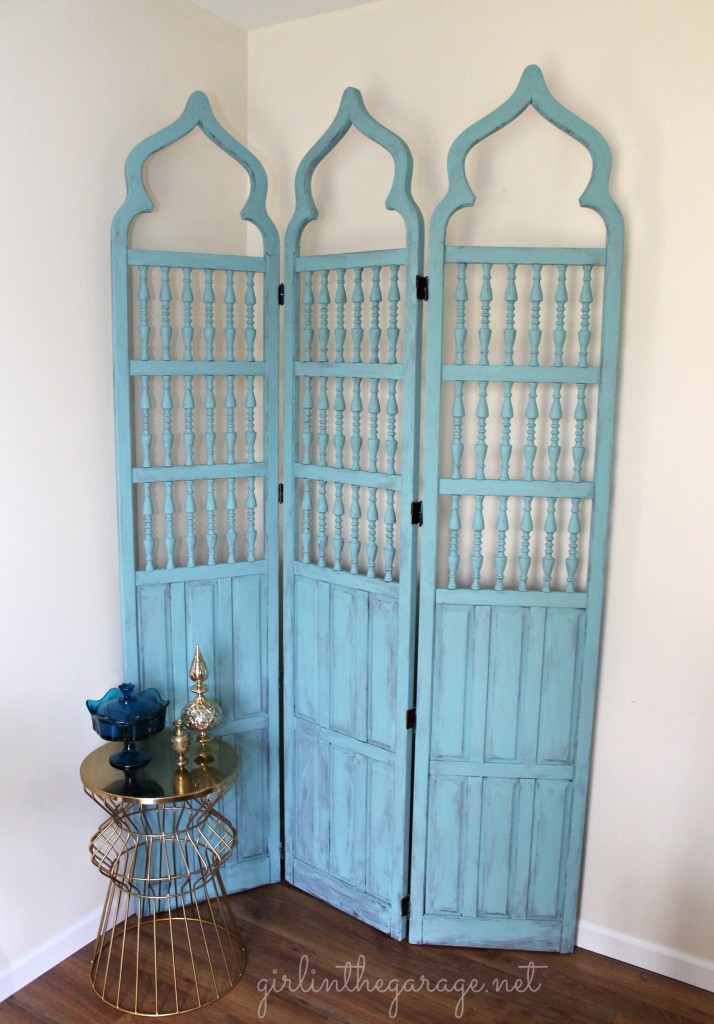 At about $38 per quart of paint (the price may vary slightly depending on your local retailer), that's about $7.60 per piece (and they each got about 2 coats).  If you paint a lot of furniture, I recommend buying a quart because it will last for several pieces.  But if you just have one piece to paint, you might be able to get away with a sample pot (about $13 for 4oz).
Still have questions?  Here's my full review of Annie Sloan Chalk Paint®.
I love comments (and I will never share your email address), so don't be shy!  😉
Jen