I shared a little secret with you yesterday and now I have to confess that I've been keeping another secret! (So sorry to hold out on you guys!) I found out a few months ago that one of my projects might be published in a magazine. Even though I was really excited, I didn't want to get my hopes up too high because magazine editors change their mind all the time before an issue is printed. (Have you ever seen the movie The September Issue? WOW.)
I got an email the other day that my Gilded Twin Tables are officially in the February issue of Romantic Homes magazine! This issue just came out so of course I ran out and bought a few copies. 😉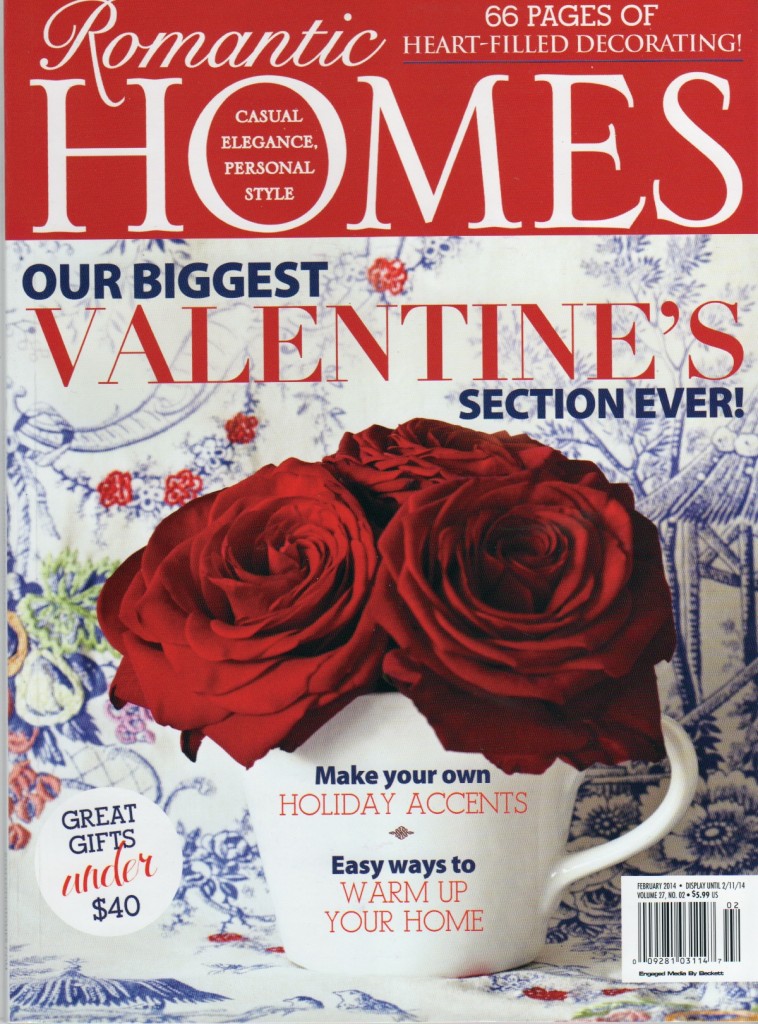 In case you have a copy to flip through, I'm on page 8.
I got mine at Target while I was shopping and once I found the page I could not put the magazine down in the cart. It's like it was glued to my hand- and I kept looking at it in disbelief. (Truthfully I kept hoping I'd run into someone I knew so I could show them!) 😉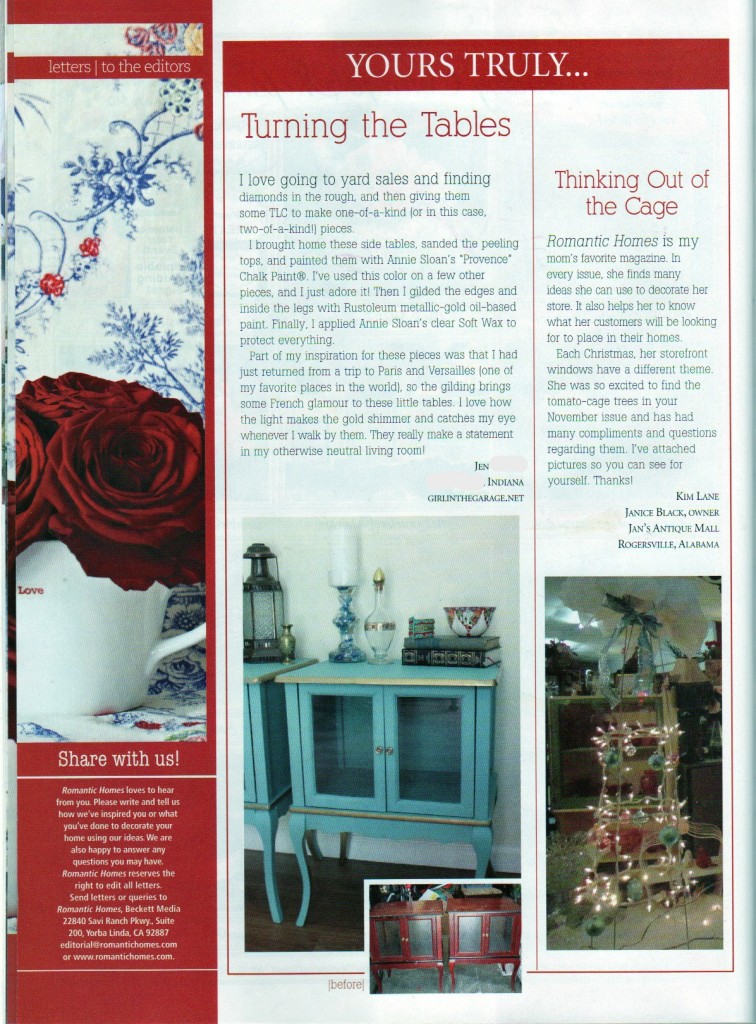 I am very thankful for the opportunity to have a little place in this magazine with tons of gorgeous inspiration in its pages. (There's even a page dedicated to Annie Sloan and her thoughts on what it means to live a romantic lifestyle.)
Thank you, Romantic Homes!
Although this is my first feature, hopefully it won't be my last. 🙂
Jen
Other Recent Awesome Posts:
* How Many Pieces Can I Paint With One Can of Annie Sloan Chalk Paint®?