Seven years ago, when I quit a stressful job to stay home with my two young boys, I never would've dreamt I'd start refinishing old furniture during their nap time.
I definitely had no idea about starting a blog, and I rarely ever went on social media (yes it existed back then, ha).
I had no idea of the friends I would make from all over the world in this community of like-minded creative people, and I certainly never would have imagined some of the wonderful opportunities that have found their way to me.
Every single thing I've experienced and learned since discovering this passion has led to this: my first published book.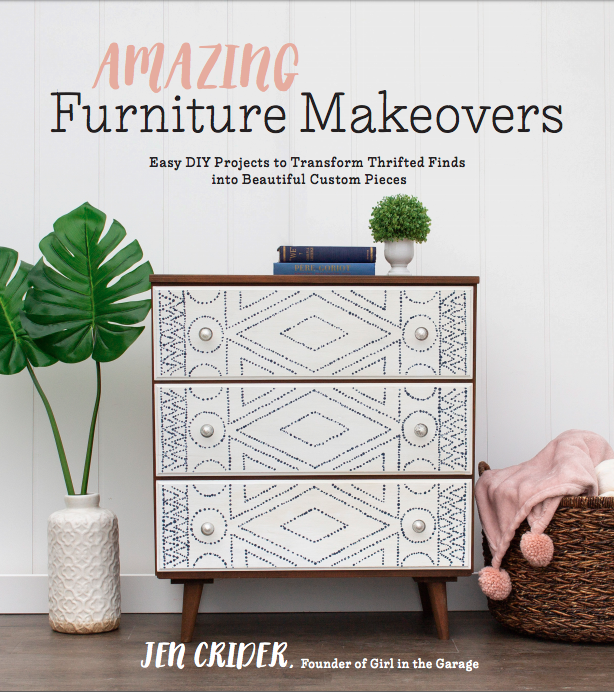 Amazing Furniture Makeovers: Easy DIY Projects to Transform Thrifted Finds into Beautiful Custom Pieces will be released on June 4th, and you can preorder it right now (convenient links are below).
There are 25 brand-spanking-new furniture makeovers in this book, and these are the chapters about makeover techniques: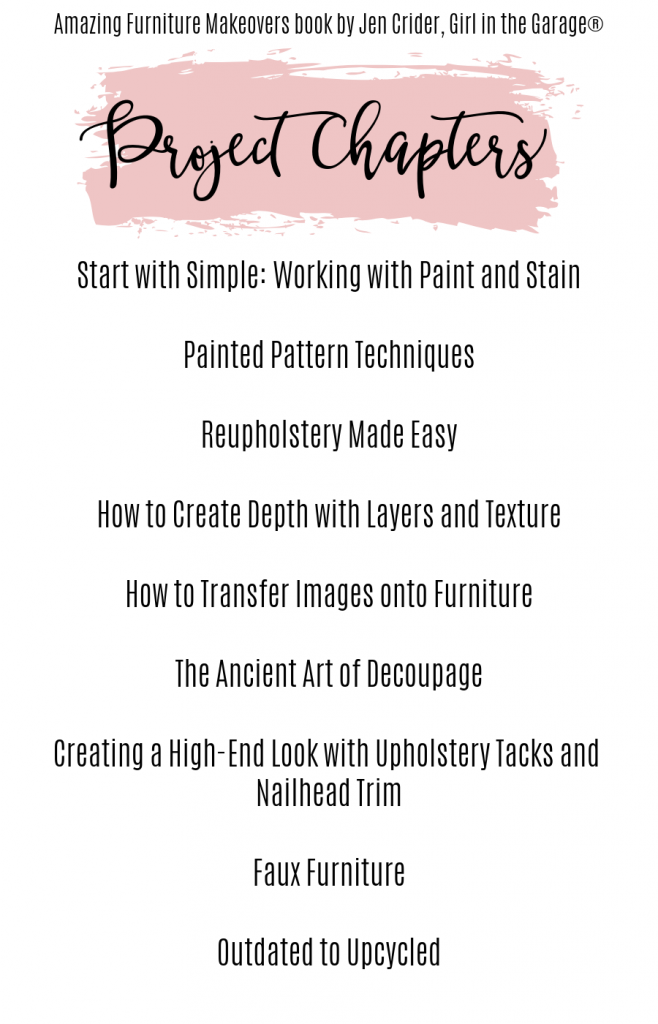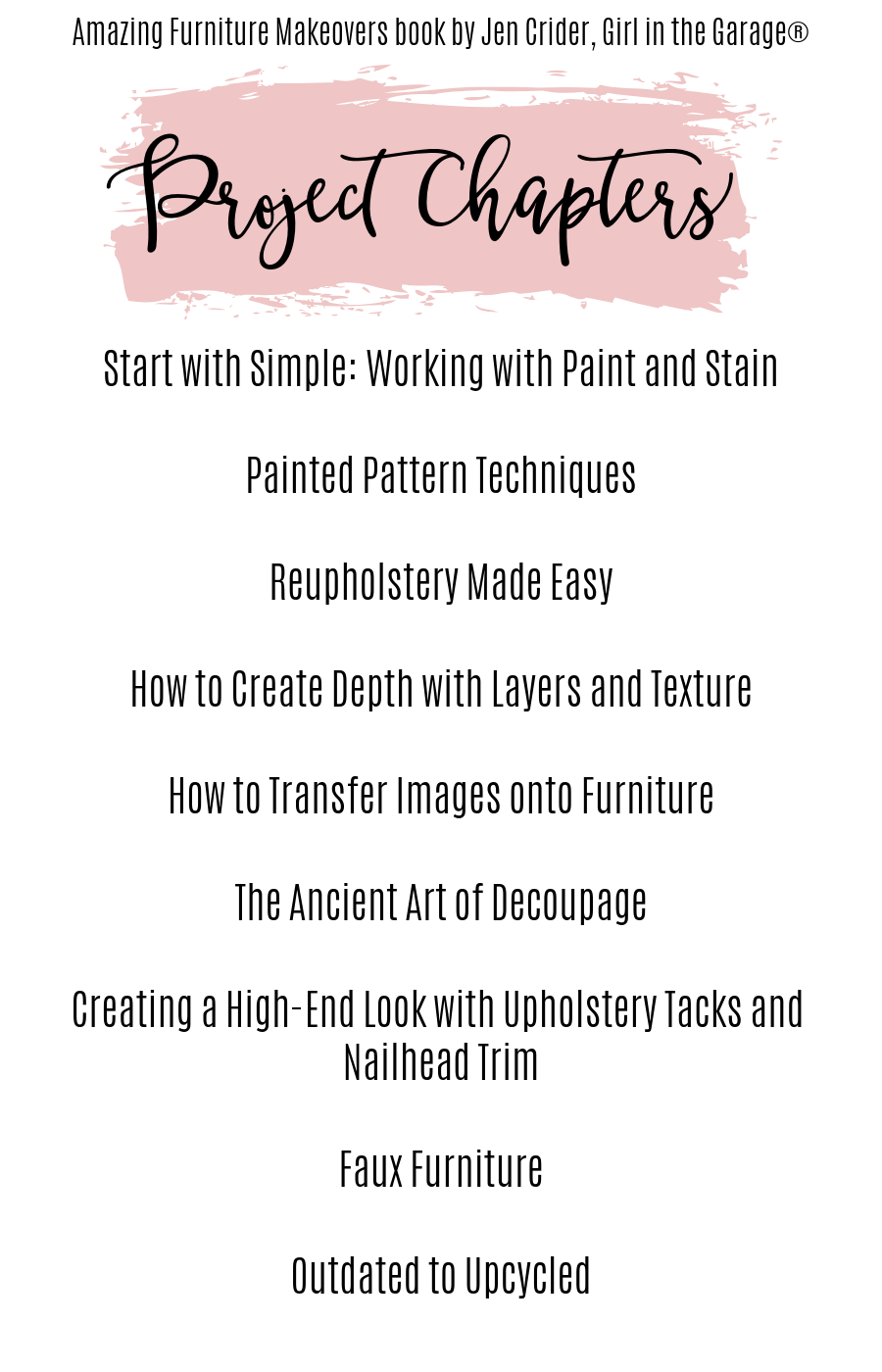 I'm so incredibly honored and excited for this book to come out, and I would love for you to preorder your copy now!
Preorders are super important because that helps determine how many books will be printed in the first run and how high the book will show up in searches at online retailers.
Click any of the following links to get more info and preorder Amazing Furniture Makeovers from these fine retailers:
Amazon (currently 34% off list price) – also Canada, UK, AU
Barnes & Noble
Target
Indiebound
Books-a-Million
Book Depository (free worldwide shipping)
Walmart
I am also offering some pretty cool thank you gifts if you preorder! Here are just a few: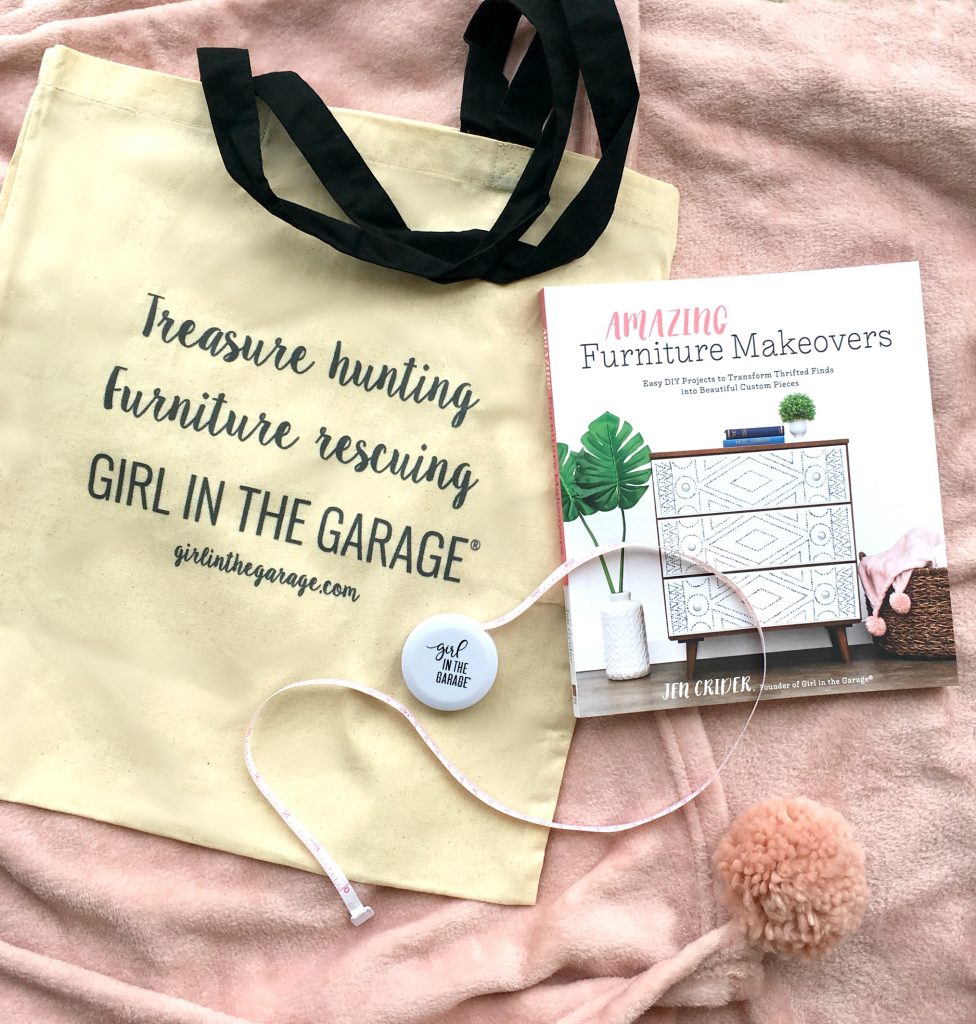 Click Here to learn about all of the thank you gifts and to submit your order # so you don't miss out!
Also there is a big giveaway for a Furniture Painter's Prize Package HERE that runs through June 4th.
I'm grateful for my friends who have written reviews for Amazing Furniture Makeovers on their blogs: So Much Better With Age, Postcards from the Ridge, Confessions of a Serial DIYer, The Interior Frugalista, Petticoat Junktion, Sweet Pea, Little House of Four, Artsy Chicks Rule
Thank you so much from the bottom of my heart for all your support. You guys mean so much to me.
Jen
Related posts:
Big News: Writing a Book
All the Details About my Book (Available for Preorder Now)
Preorder Thank You Gifts + Submit Your Proof of Purchase
Amazing Furniture Makeovers Book: The Projects + Big Giveaway
Here's something to Pin so you can easily find this post later: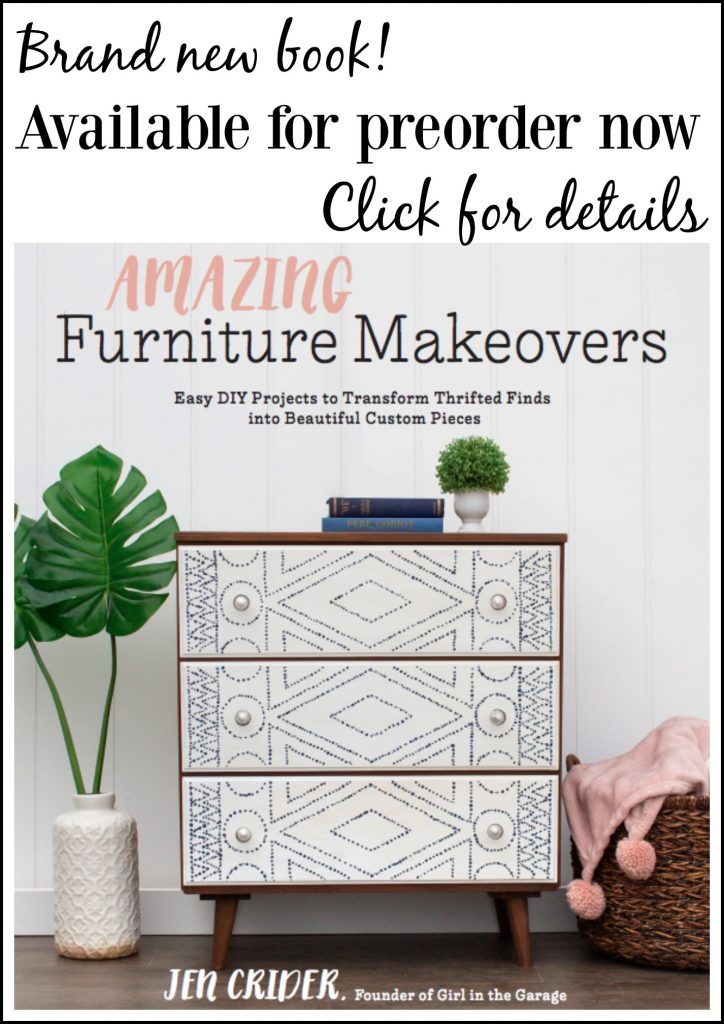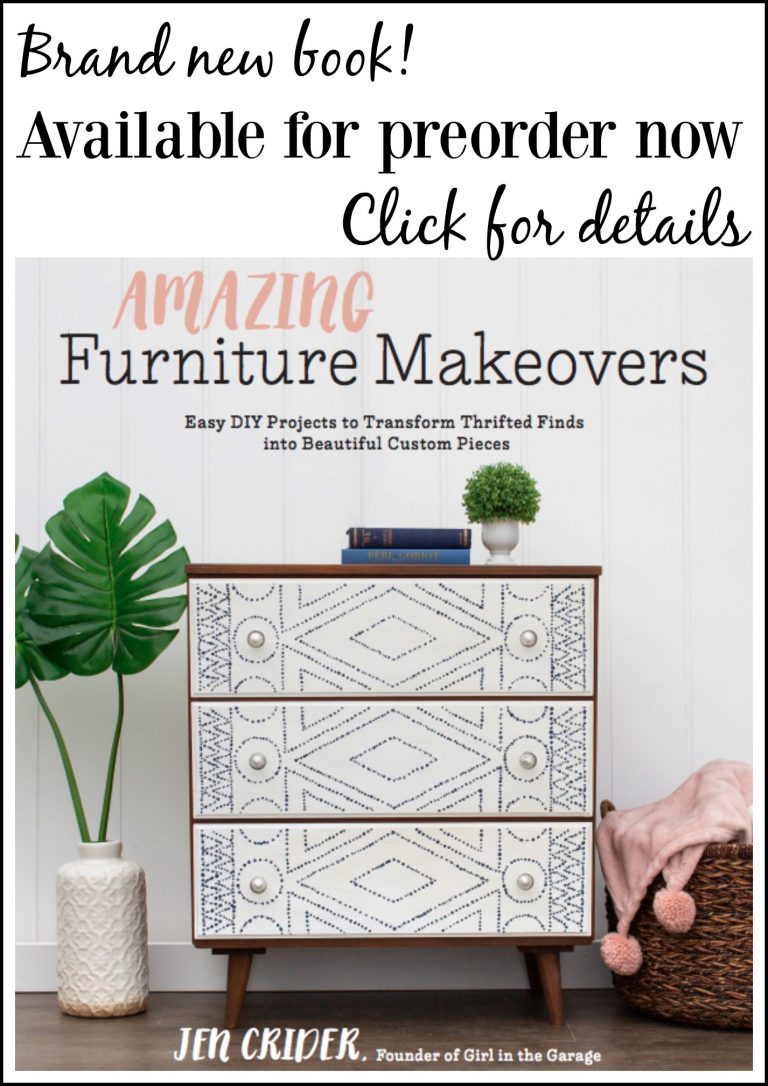 Amazing Furniture Makeovers: Easy DIY Projects to Transform Thrifted Finds into Beautiful Custom Pieces is being published by Page Street Publishing Co., which is distributed by Macmillan.
Join the GITG Community
When you join this thriving online community of 90,000 creative souls, you'll be inspired to discover hidden artistic talents and learn skills to boldly face DIY projects with confidence.
You'll also receive my free guide "Just Paint It: 7 Tips for Transforming Furniture with Confidence."