Friend, today is such a fun day! We are basically starting a big party that will last through June 4th, the day my book comes out! I am so excited to finally share some photos of the projects from my Amazing Furniture Makeovers book!
You'll get a good peek inside, and many of my blogger friends are also sharing peeks and some are even doing their own versions of my makeovers this week. Plus we are kicking off an awesome GIVEAWAY at the end of this post! I promise, you will love the prizes.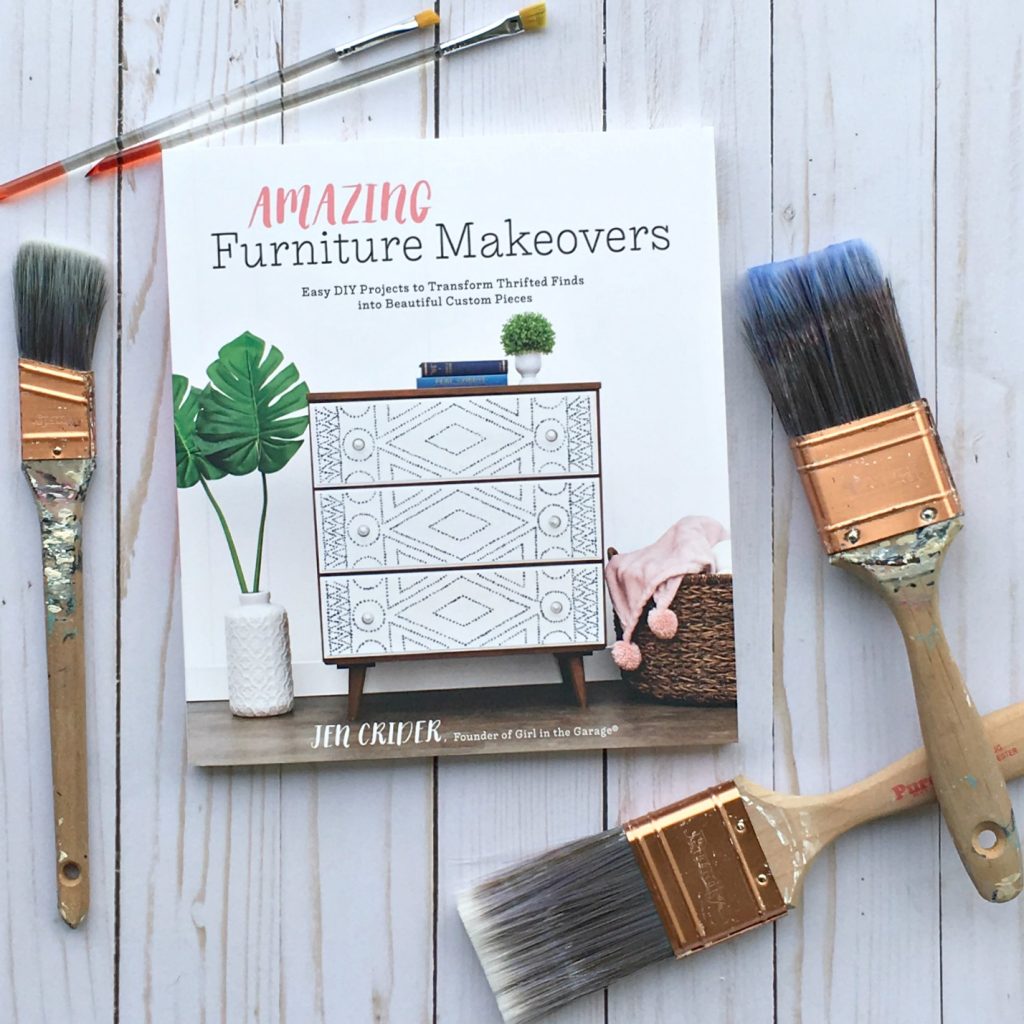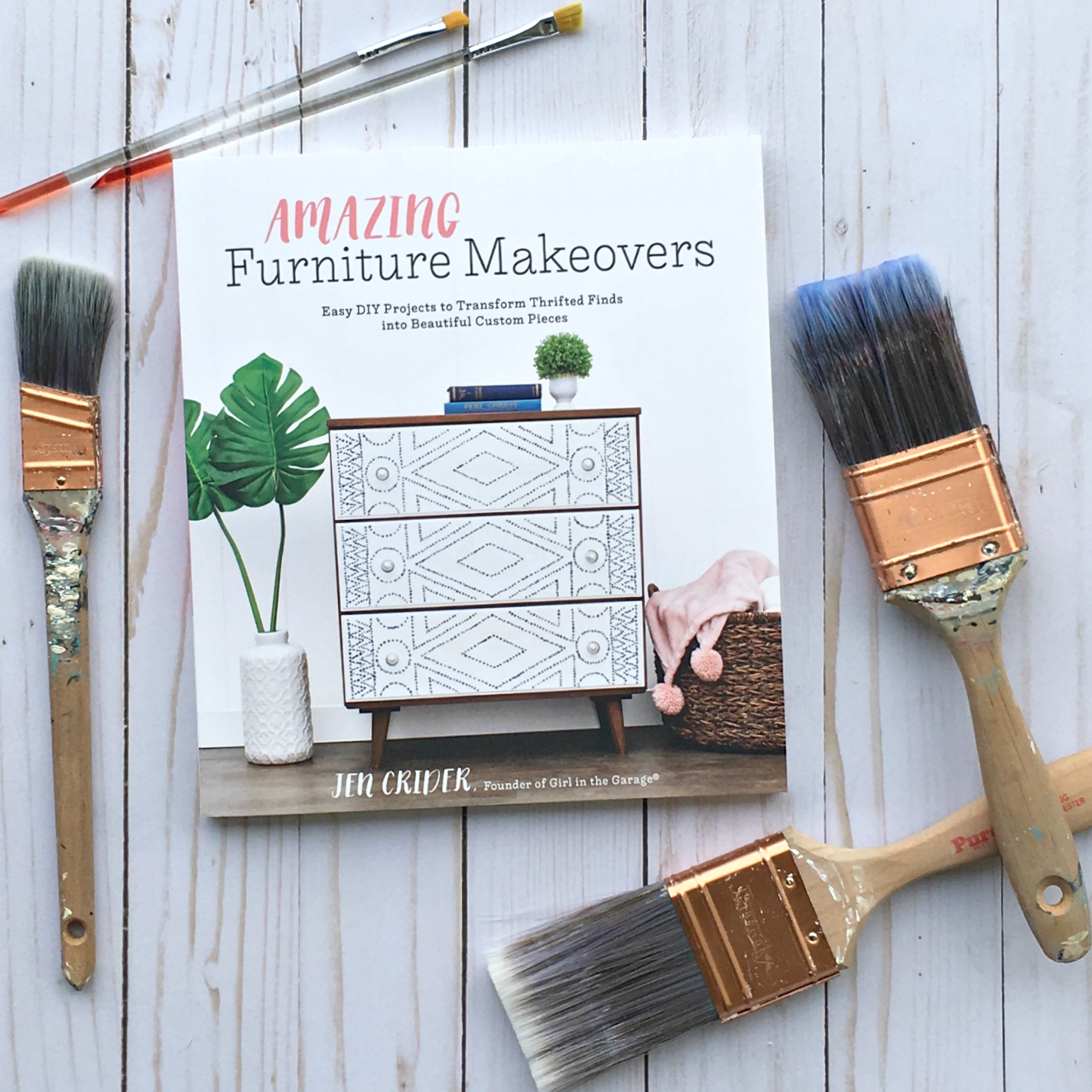 You've already seen the cover project a few times. 🙂
Amazing Furniture Makeovers features 25 step-by-step makeovers with detailed photos and instructions. It's nearly impossible to choose my favorites because I love them all, of course.
But here are a few that I'm really excited about (feel free to Pin any of these images):
These are four of the finished projects in my new Amazing Furniture Makeovers book, and there are 21 more! I know it will leave you feeling inspired and full of creative ideas.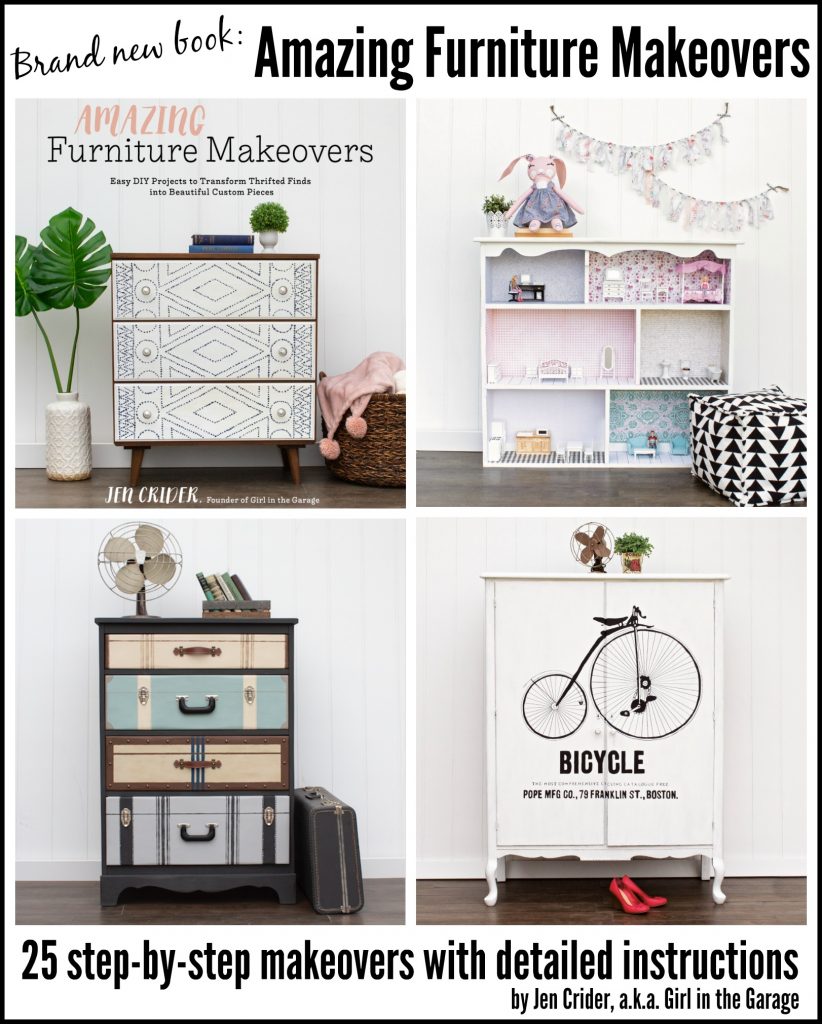 If you haven't preordered yet, there's still time. The book will be released on Tuesday, June 4th. Go here to find out exactly where to preorder and to sign up for the bonus thank you gifts (some are limited quantity).
There is also a buzz around the DIY community! Here are what some notable people are saying about Amazing Furniture Makeovers:
These are some very talented people that I've admired for a really long time and I'm so grateful for their kind words.
Now for some more fun…. a big giveaway!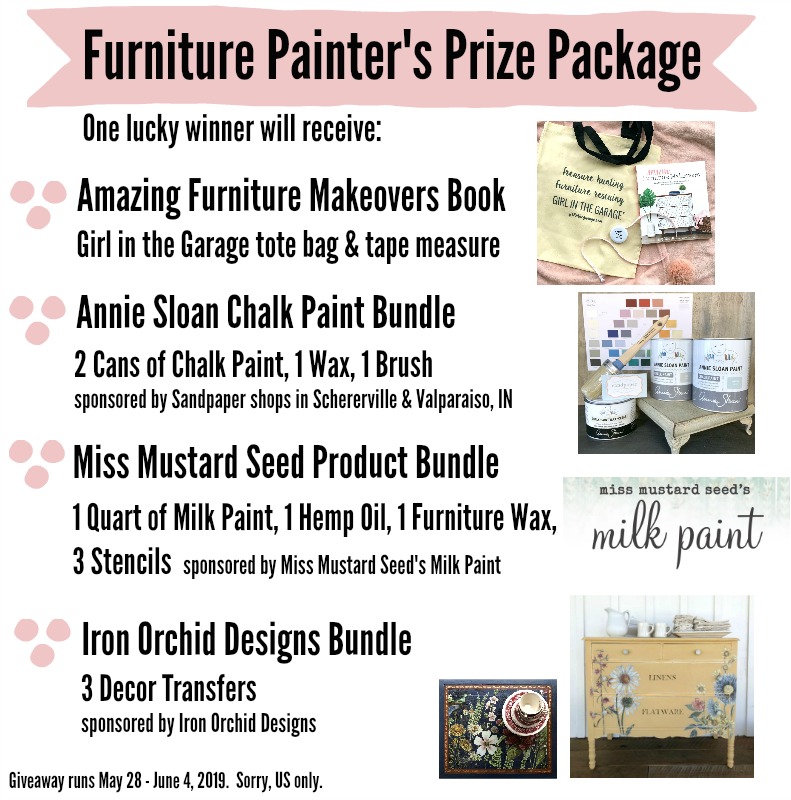 Thank you to Sandpaper shops, Miss Mustard Seed's Milk Paint, Iron Orchid Designs, and Girl in the Garage for sponsoring this giveaway. I used Annie Sloan's Chalk Paint, a Miss Mustard Seed stencil, and an Iron Orchid Designs decor transfer in my book projects.
a Rafflecopter giveaway

Let me know what type of projects you're looking forward to learning more about. Good luck – I hope you win the giveaway! xo Jen
Related posts:
Big News: Writing a Book
All the Details About my Book (Available for Preorder Now)
Preorder Thank You Gifts + Submit Your Proof of Purchase
Join the GITG Community
When you join this thriving online community of 90,000 creative souls, you'll be inspired to discover hidden artistic talents and learn skills to boldly face DIY projects with confidence.
You'll also receive my free guide "Just Paint It: 7 Tips for Transforming Furniture with Confidence."