Friend, today is such a fun day! I am so excited to finally share some photos of the projects from my Amazing Furniture Makeovers book!
You'll get a good peek inside, and many of my blogger friends are also sharing peeks and some are even doing their own versions of my makeovers this week.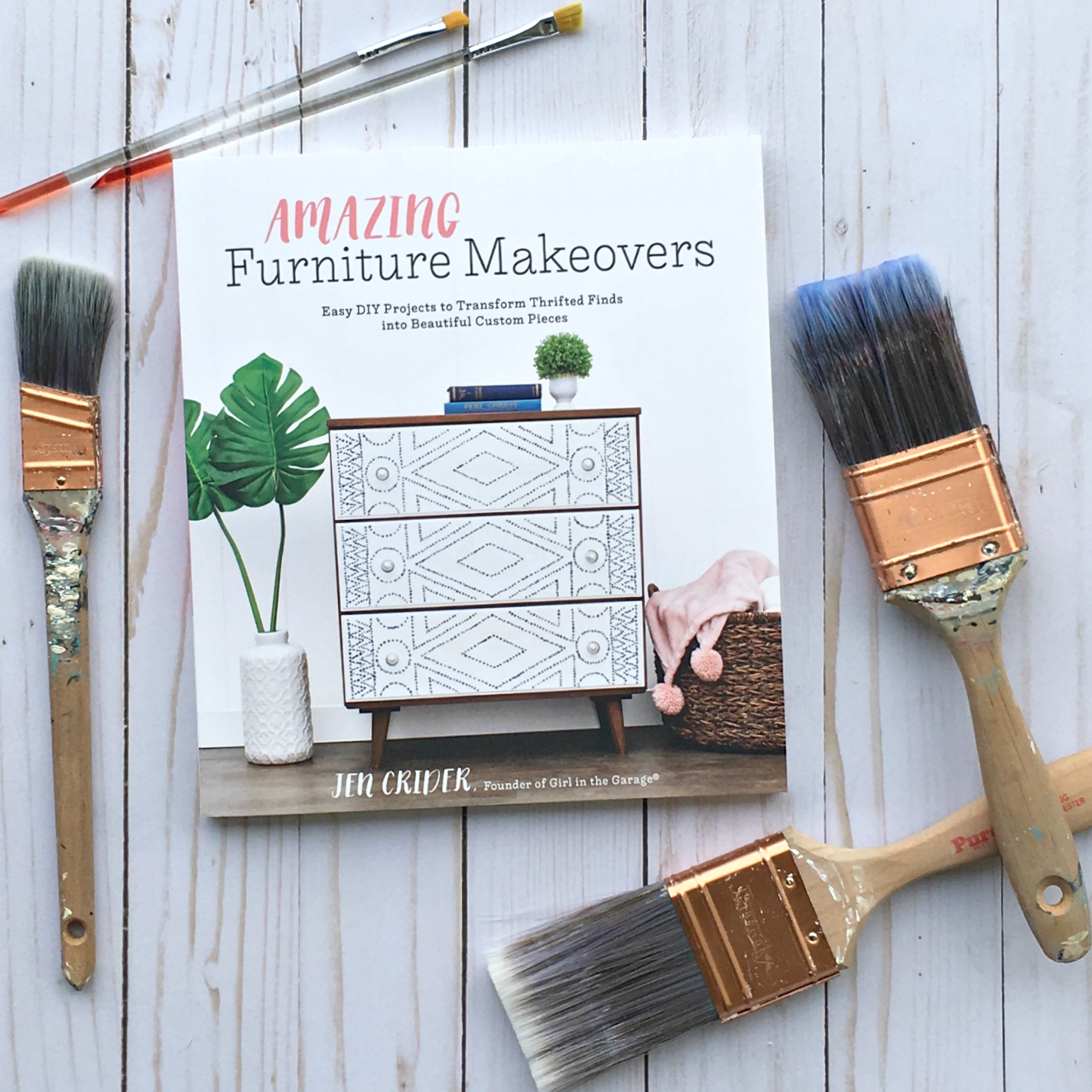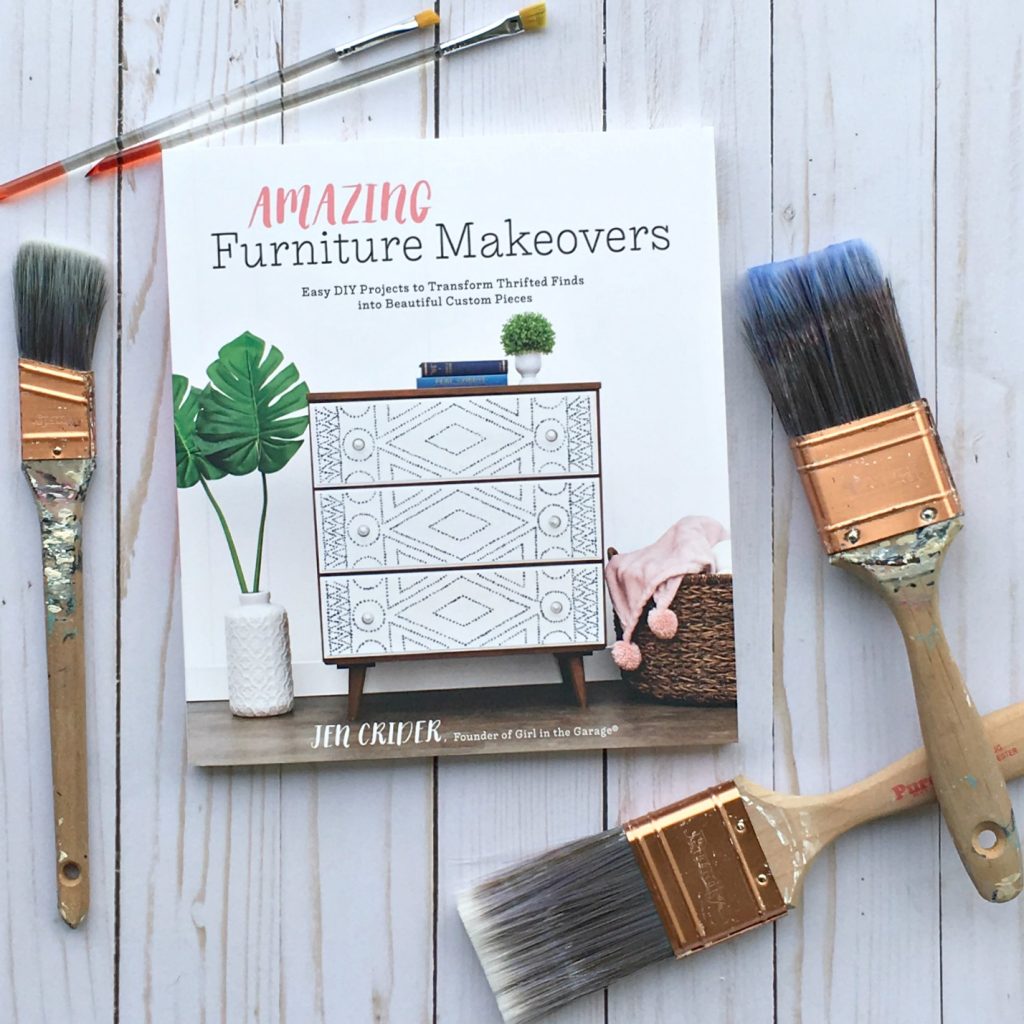 You may have seen the cover project a few times. 🙂
Amazing Furniture Makeovers: Easy DIY Projects to Transform Thrifted Finds into Beautiful Custom Pieces features 25 step-by-step makeovers with detailed photos and instructions. It's nearly impossible to choose my favorites because I love them all, of course.
But here are a few that I'm really excited about (feel free to Pin any of these images):
These are four of the finished projects in my new Amazing Furniture Makeovers book, and there are 21 more! I know it will leave you feeling inspired and full of creative ideas.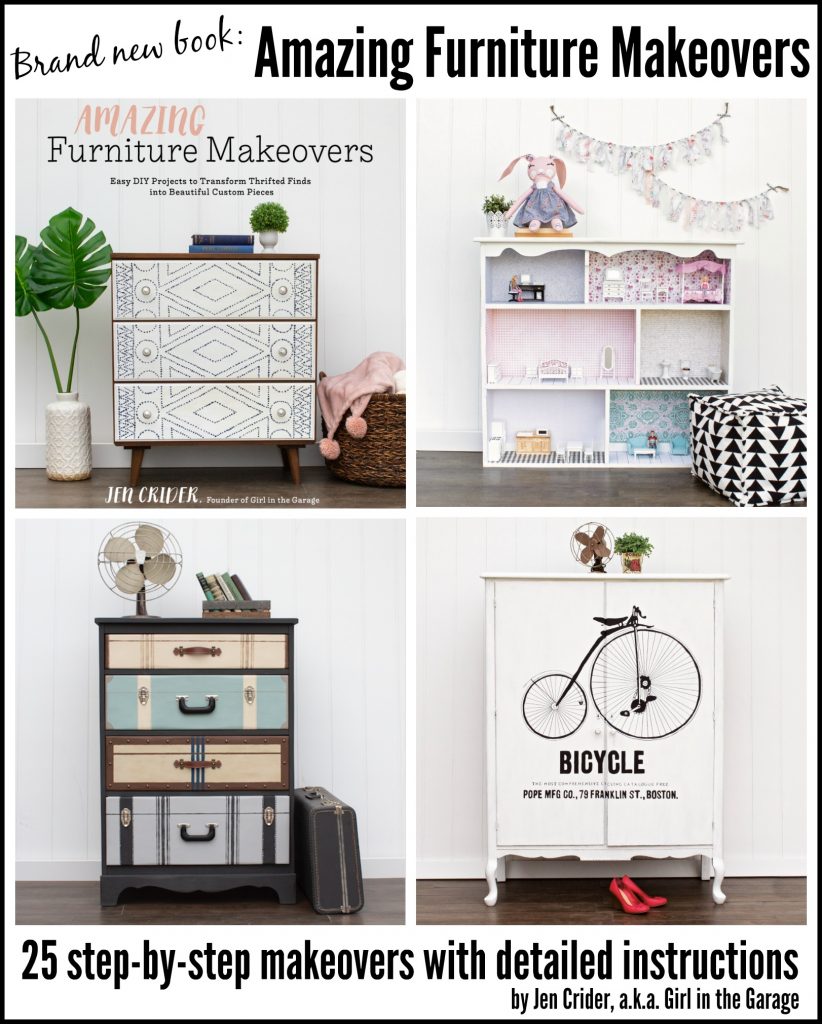 There is also a buzz around the DIY community! Here are what some notable people are saying about Amazing Furniture Makeovers:
These are some very talented people that I've admired for a really long time and I'm so grateful for their kind words.
Click any of the following links to get more info and order from these retailers (may be affiliate links):
Amazon (currently 34% off list price as of right now!)
Barnes & Noble
Indiebound
Books-a-Million
Book Depository
Let me know what type of projects you're looking forward to learning more about. Talk soon!
xo Jen
Related posts:
Big News: Writing a Book
All the Details About my Book (Available for Preorder Now)
Preorder Thank You Gifts + Submit Your Proof of Purchase