Update: This makeover was featured in the February 2014 issue of Romantic Homes magazine! Click here to read more about it.
Hi friends! I'm back and fully recovered from vacation. I got plenty of snuggle time with my boys (and dogs) the past few days, did lots of laundry, and went through about a bazillion pieces of junk mail. Later this week I'll give you all the details of our trip (update: read all about our London trip here and Paris trip here).
Today though, I'm sharing a pair of tables that I fixed up and painted. This is another find that my mom picked up for me while she was out yard sale-ing. 🙂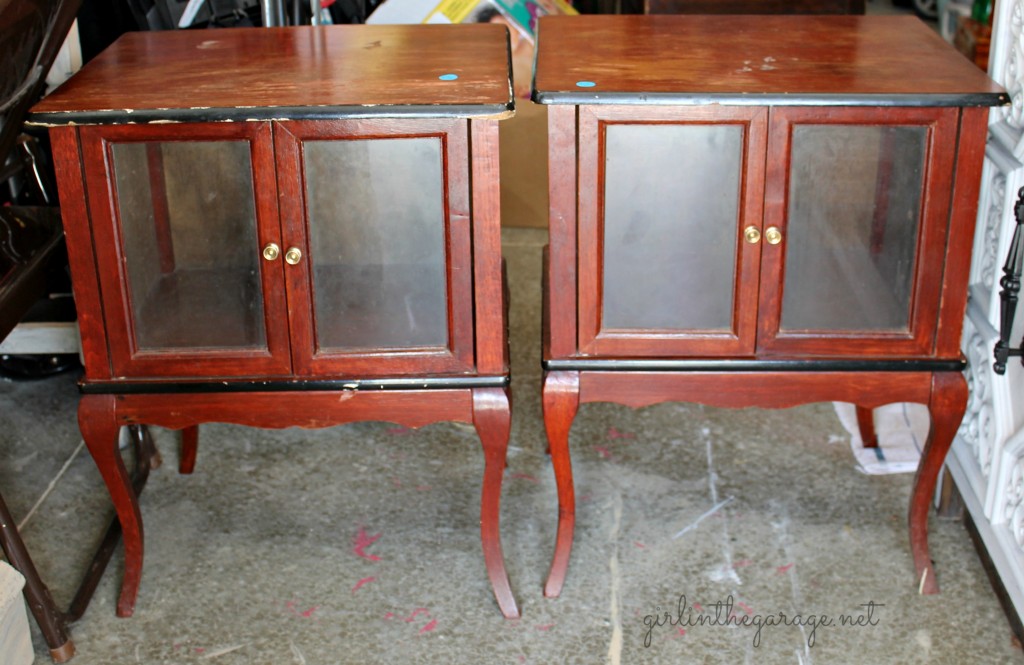 It took me a long time to decide what to do with them. (And I was really NOT looking forward to painting a pair of tables- I have about 4 other sets of tables and chairs that have been waiting for months to be worked on!) Finally I chose Annie Sloan Chalk Paint in Provence (I also used it on this table and this bookshelf), AS clear wax, and Rustoleum metallic gold paint for the edges.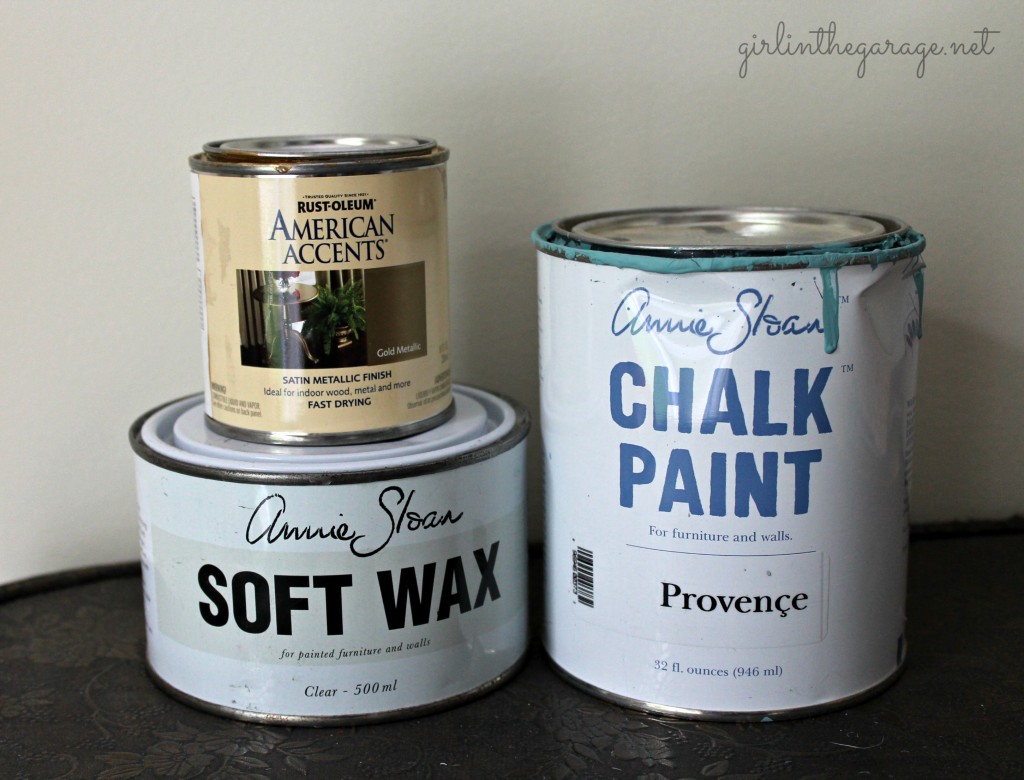 First I did some major sanding on the top of the tables because they were pretty rough. Then I removed the knobs and painted both tables with the Chalk Paint.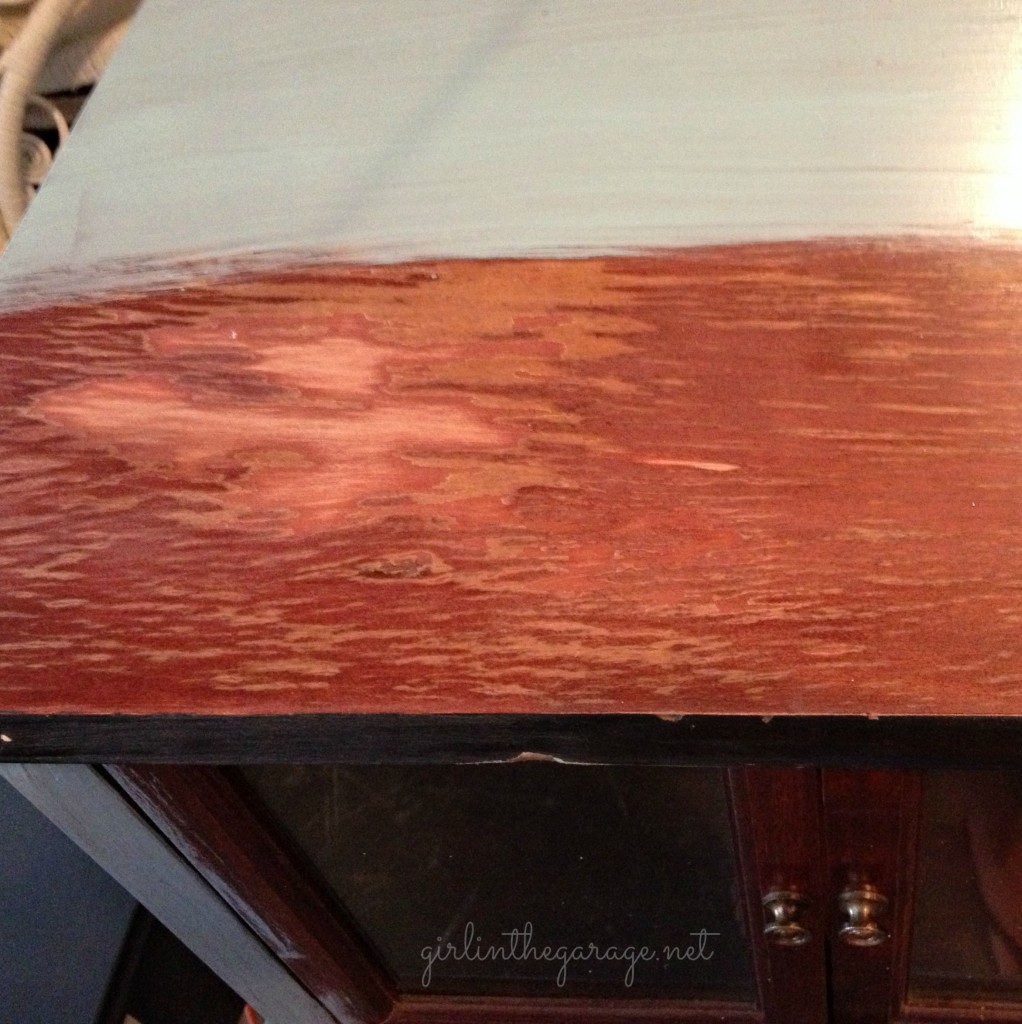 Then for fun I added metallic gold paint around the edges and inside the legs (similar to what I did on my vanity's legs). I didn't realize it until I opened the can but I bought oil-based gold paint – oops!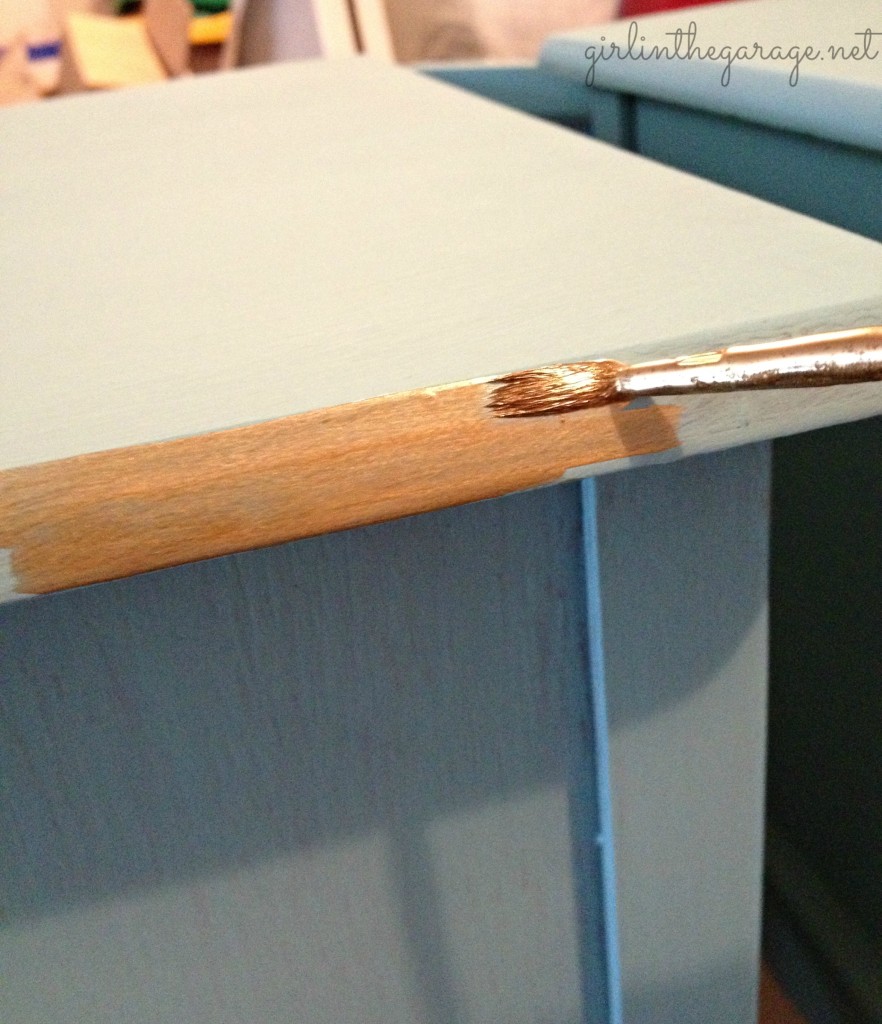 It was my first experience with oil-based paint and it was not that easy to use. I kept having to stir it and it was very difficult to clean up- but I loved the way it made the trim look gilded! A stunning effect.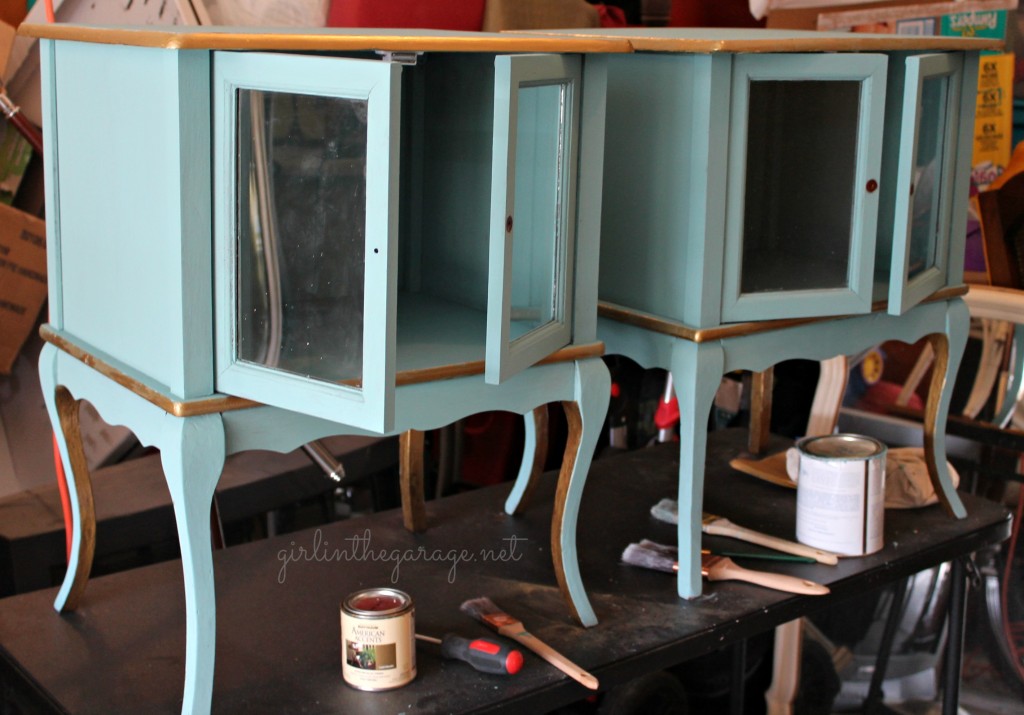 Beware of getting oil-based paint on your skin! It is near impossible to get off – that is, if you're just using soap and water like I did. After scrubbing for about a half hour and getting most of it off my hands (but none off the paintbrush), I googled how to properly clean up and learned I should use a mixture which includes mineral spirits.
So like a good painter I went and bought some the next day, but I have yet to try it! I had good intentions but it's not the worst thing in the world if I end up having to throw out an inexpensive little paintbrush.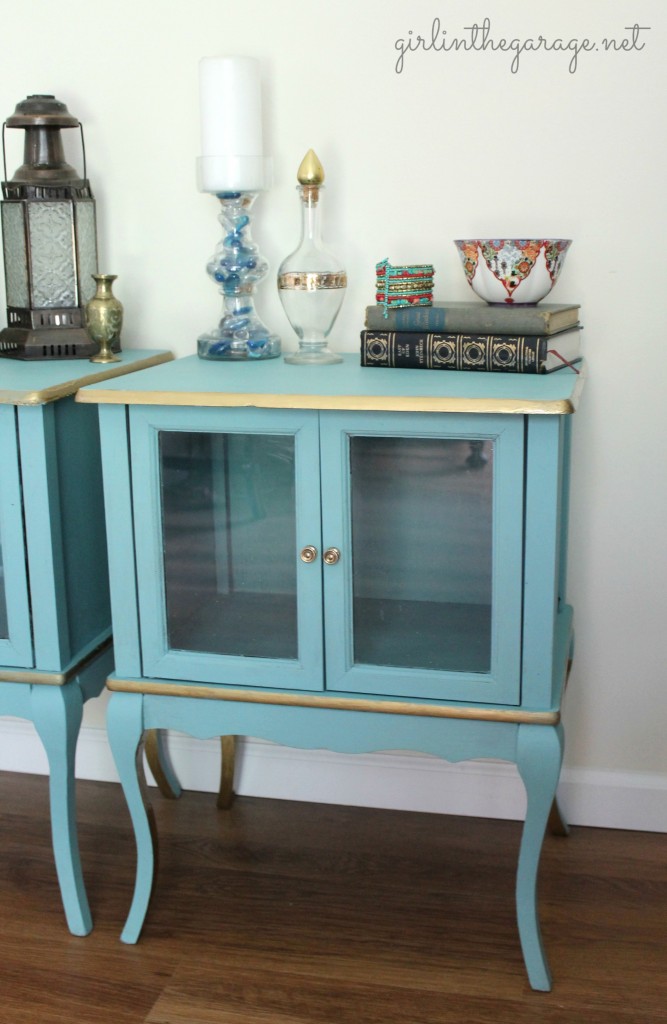 I finished them up with a few coats of Annie Sloan's clear wax…. I'm loving how they turned out!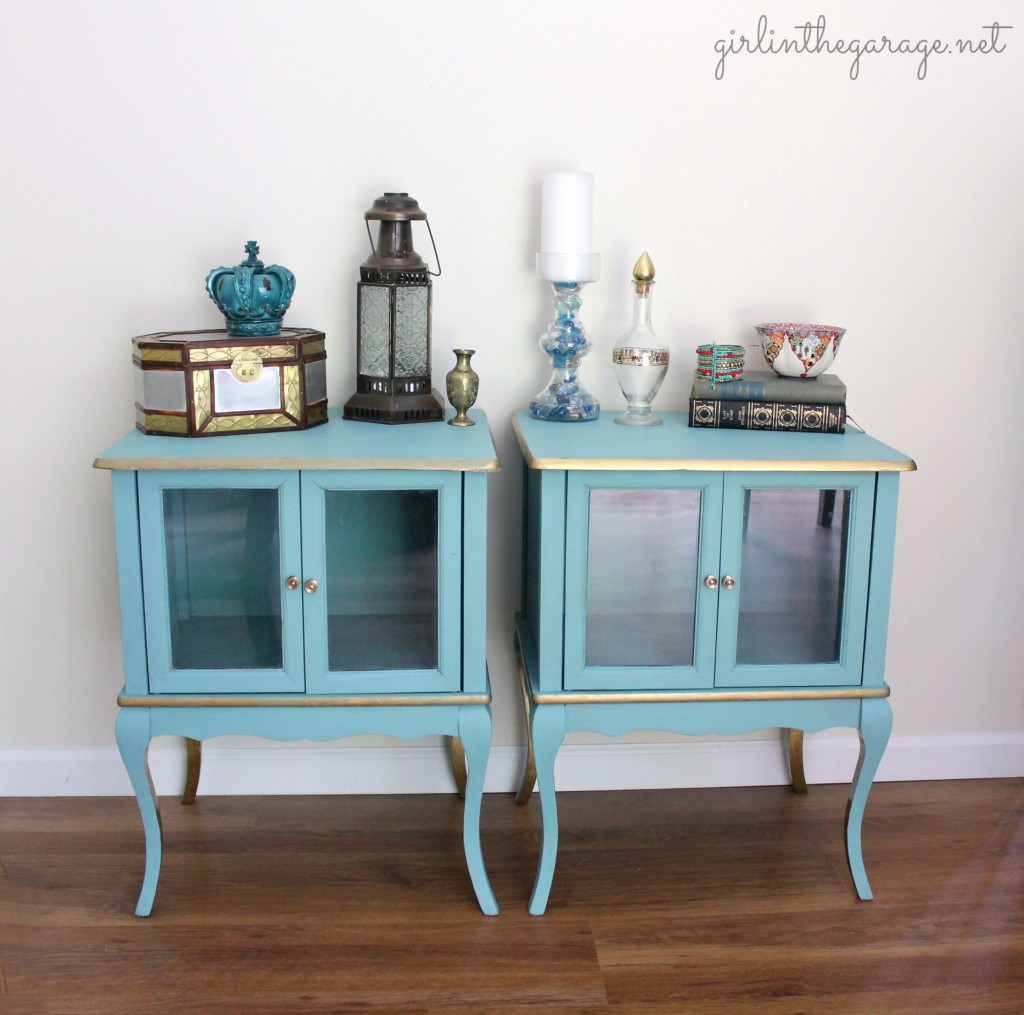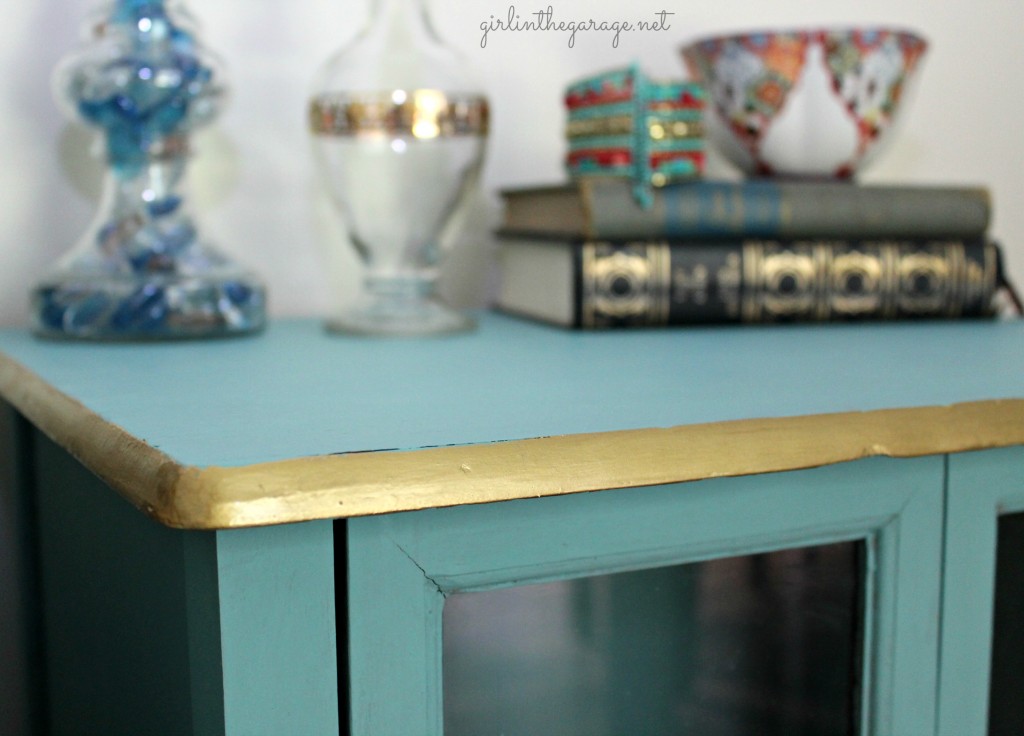 What do you think of my gilded twin tables? These will be available for sale in my booth soon. (Update: They sold quickly!)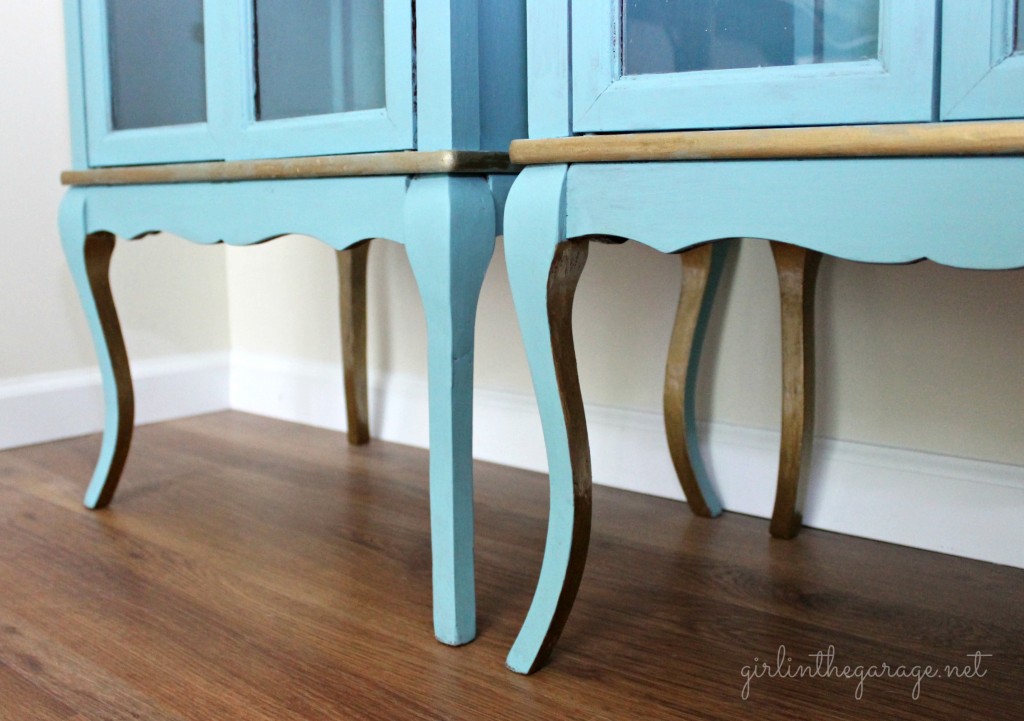 I'm happy to be back – I missed you all! – Jen