A couple weeks ago my husband and I took a vacation to Europe- specifically London and Paris.  It was our second trip to Europe (5 years ago we visited Paris and then the French and Italian Riveras) but our first time to the UK.  I have a lot to share about the two main cities, but first I'm skipping ahead to a charming place called Notting Hill.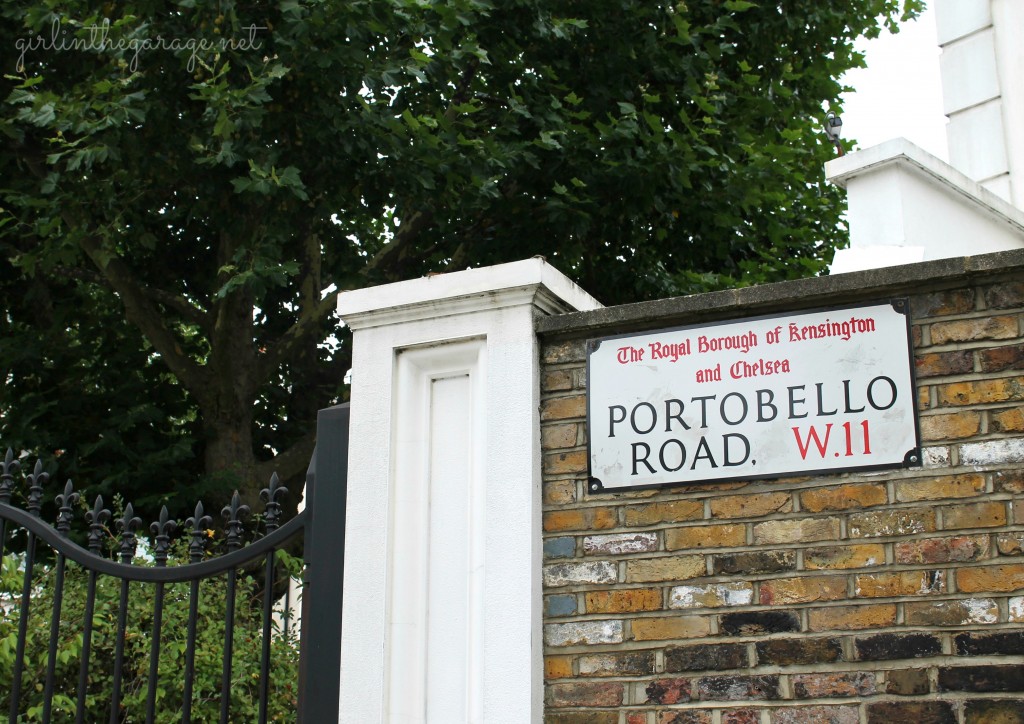 When I was planning our adventures the week before leaving (hey, I'm a busy girl!), I read somewhere online about Notting Hill (and I saw the movie ages ago but hardly remember it).  Someone wrote "If you're in London on a Saturday morning, you must visit the Portobello Market!"  Perfect.  The plan was to fly into London on Thursday and stay through Sunday morning, then catch a short flight to Paris and stay there through Wednesday morning (we'd have two and a half days in each city).  The market sounded like something fun and not too touristy, and luckily my husband agreed to go (not like he would've had much choice..Ha).
It was a dreary Saturday morning.  When we got off the subway (aka the "underground") there were crowds of people heading toward the street where the market is.  I got the sense that I wasn't the only one who heard that this was the place to be!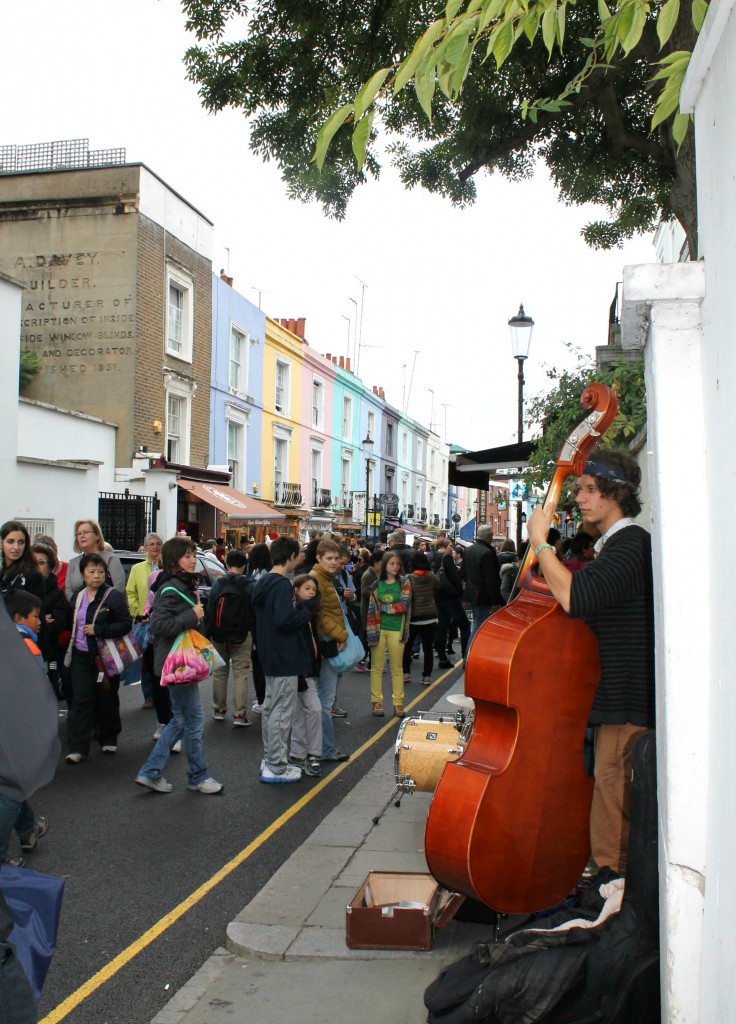 We walked through a mostly residential area and I was constantly in awe of people's front doors, walkways, and overall curb appeal.  We also passed a home where Orson Welles once lived.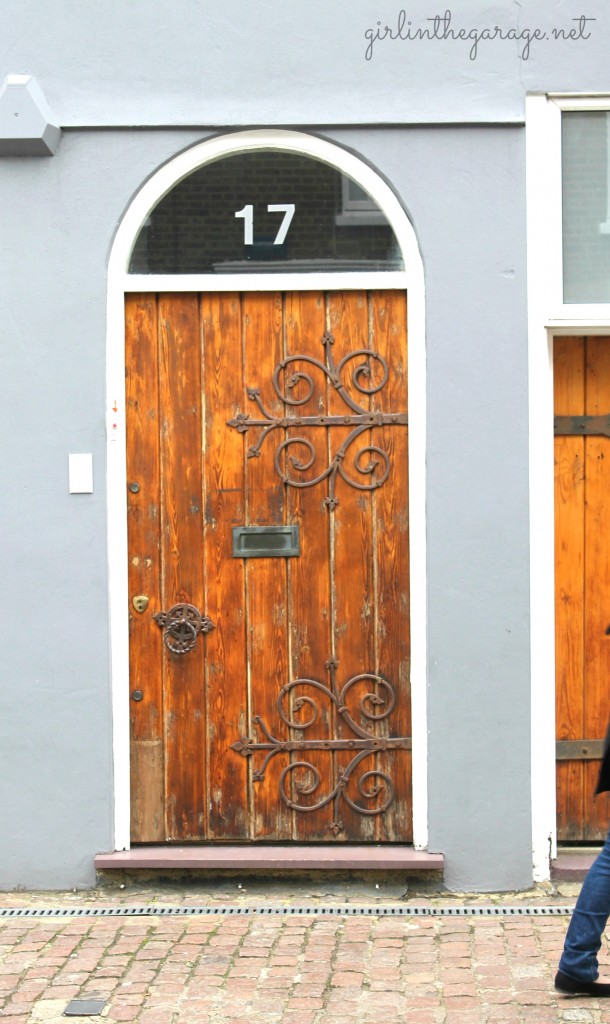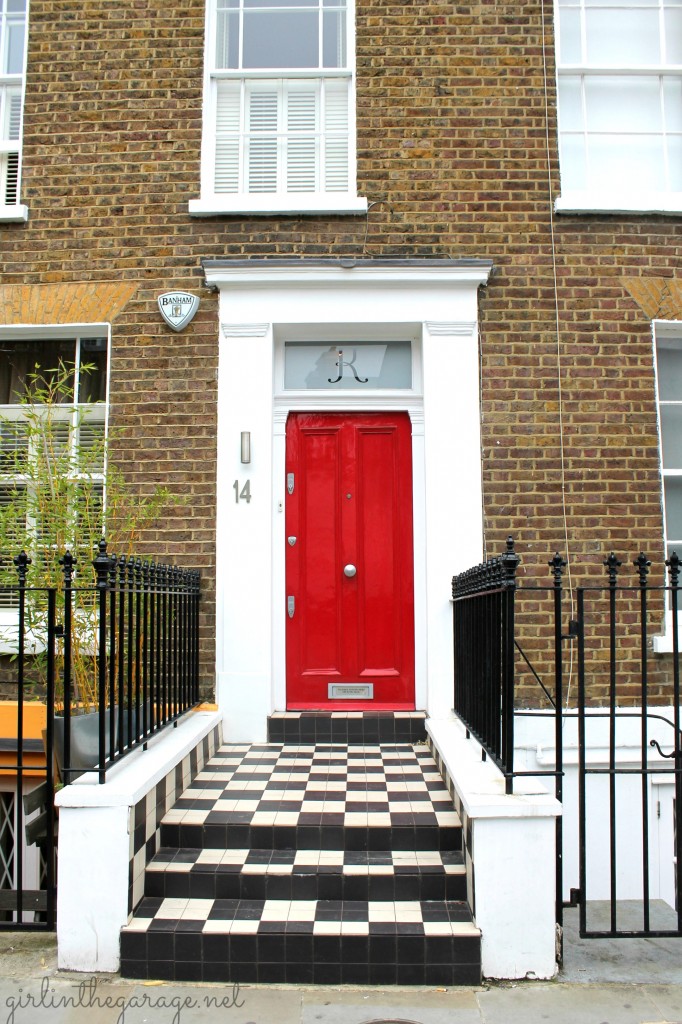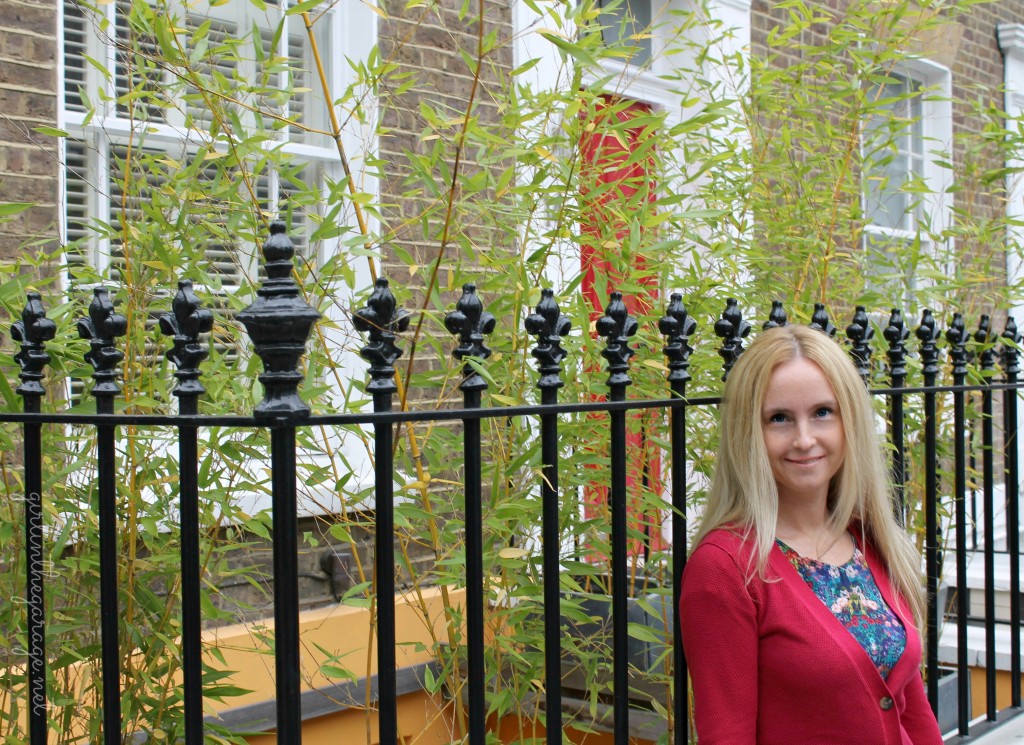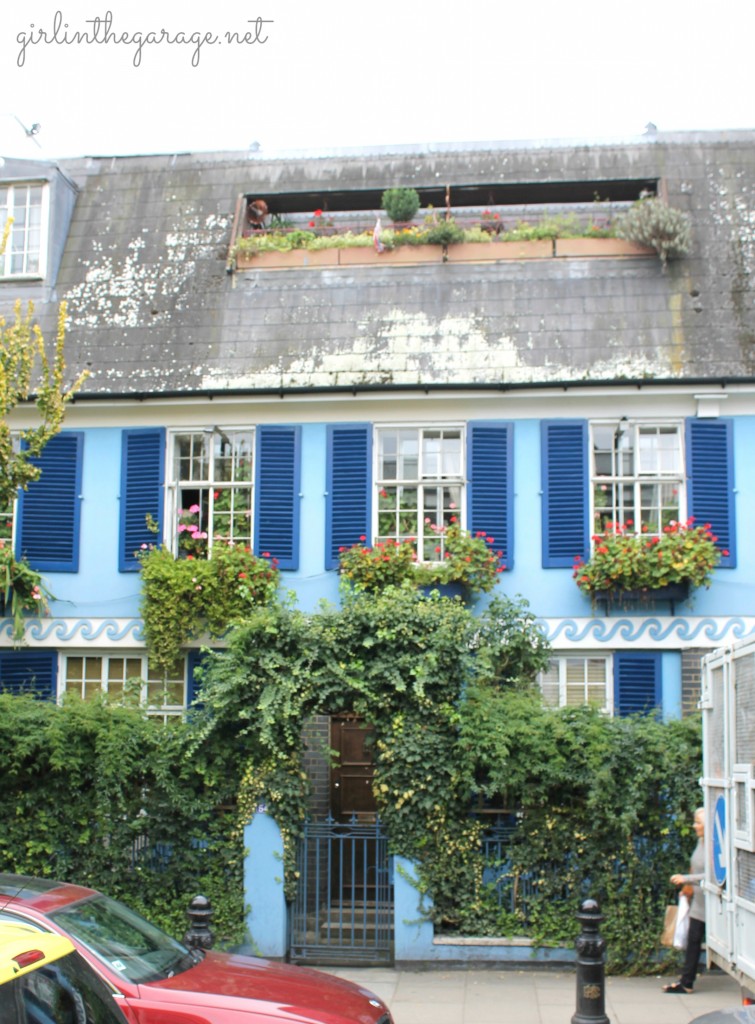 After about a ten minute scenic walk, we reached the beginning of the market.  Stores displayed their goods on sidewalk tables and independent vendors also had booths set up.  Hundreds of people filled the street and at times it was difficult to get a good look at the items.  Some were selling souvenirs but there was also clothing, home decor, antique and vintage items.  I was in Heaven!
I would've LOVED to buy lots of pieces to bring back to decorate my home and sell in my booth, but I didn't have that much room in my suitcase.  I did pick up a few items for myself and for gifts though, and of course I took lots of photos for inspiration.  (If you're planning to visit this market, be sure to bring cash.  Most vendors and even stores will not accept credit cards.)  Enjoy the eye candy!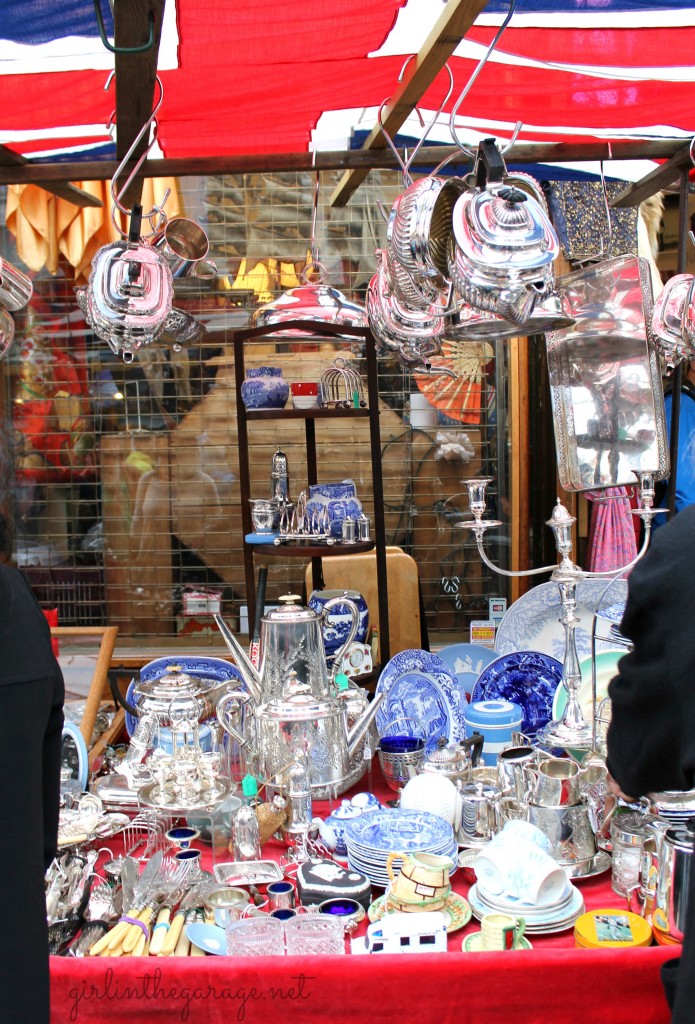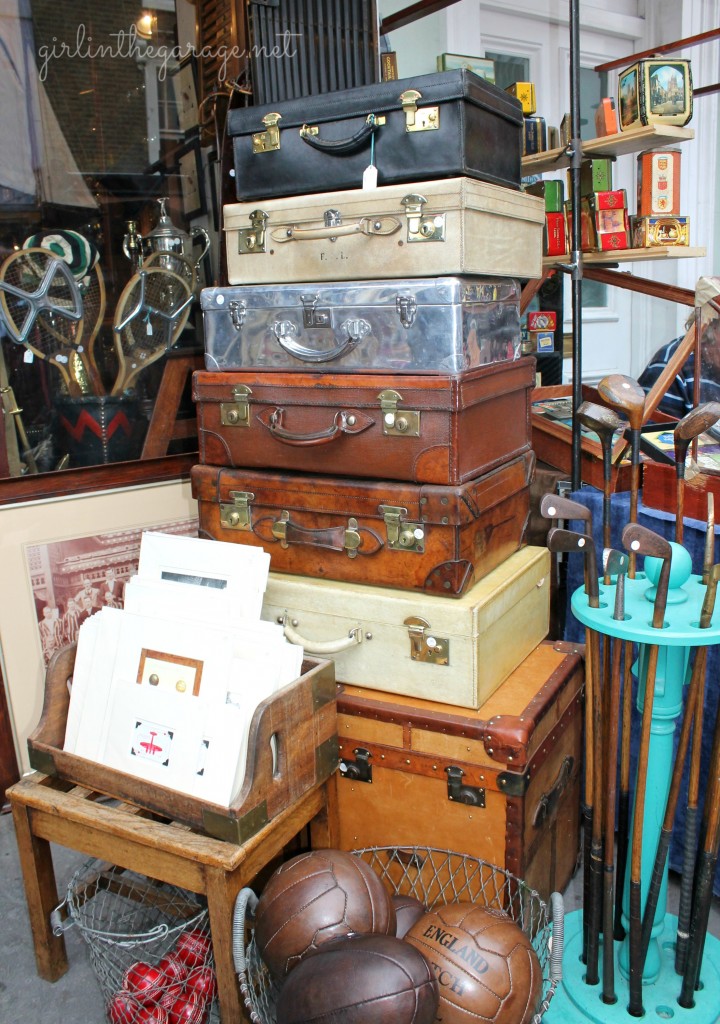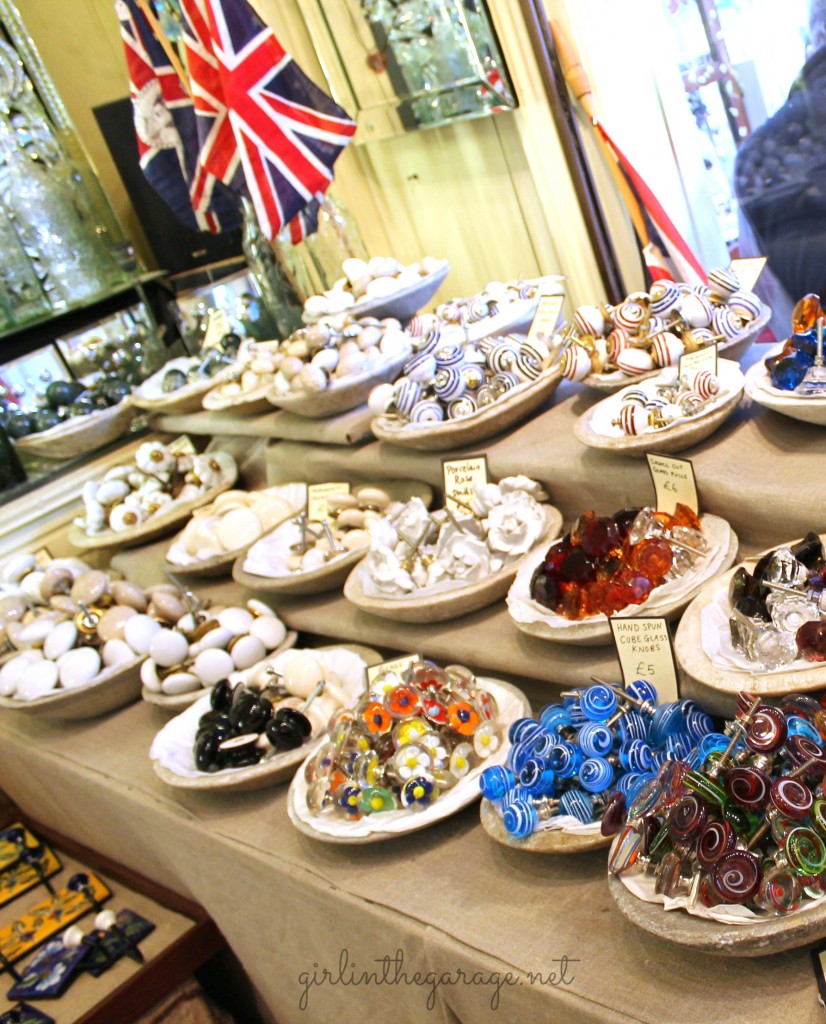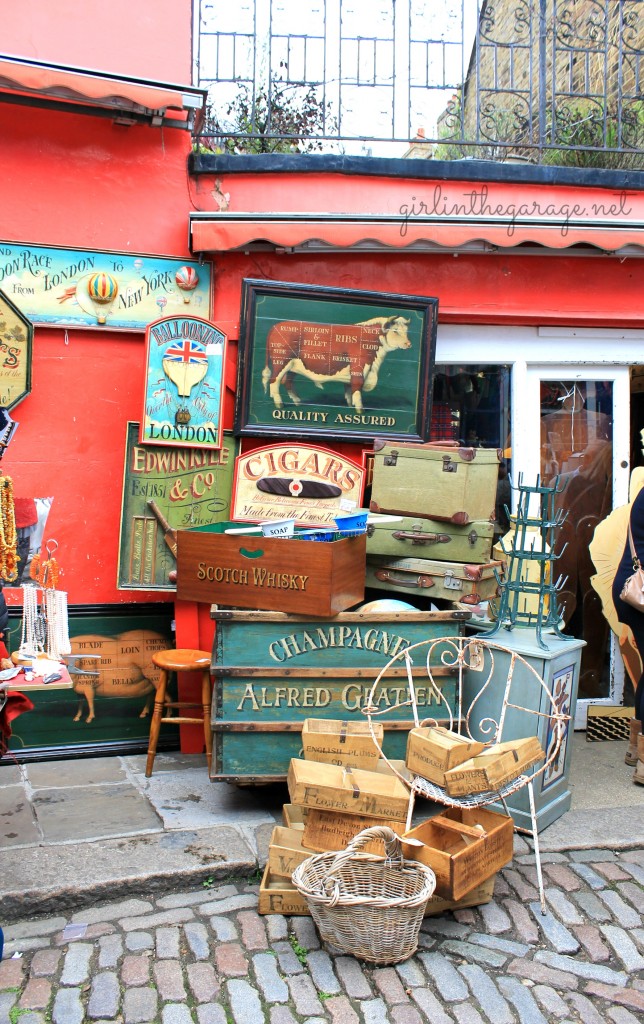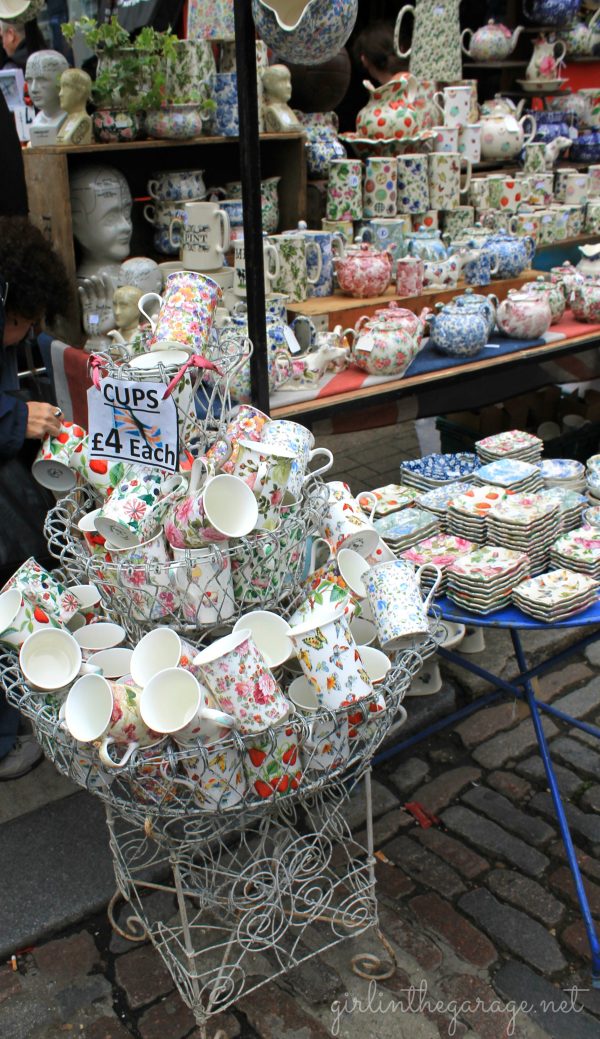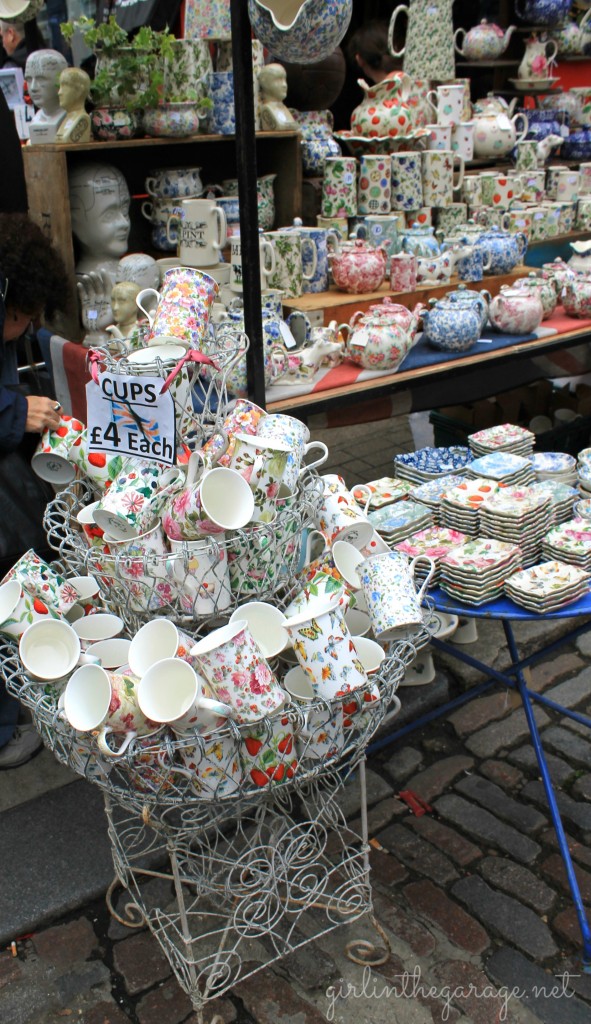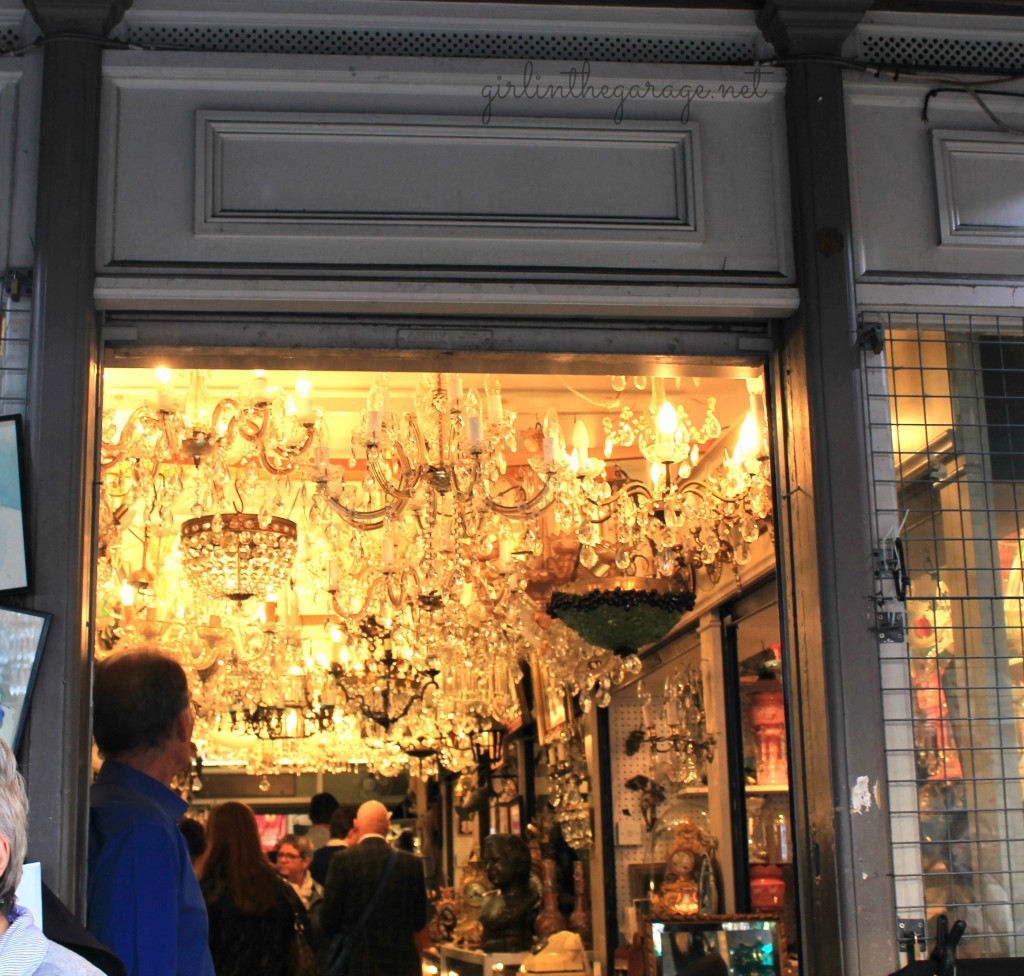 I could've easily stayed there all day!  After a few hours we still hadn't seen it all but I was out of pounds and we had to start heading back into central London for our ride on the London Eye.  But first we had lunch in a little restaurant before leaving Notting Hill… and who was there to point the direction of the ladies' and gents' restrooms?  None other than Julia Roberts and Hugh Grant.
 Tomorrow I'll share the rest of our London trip and how we lost an entire day of vacation!
Jen
Miss any of my recent posts?  Catch up here: