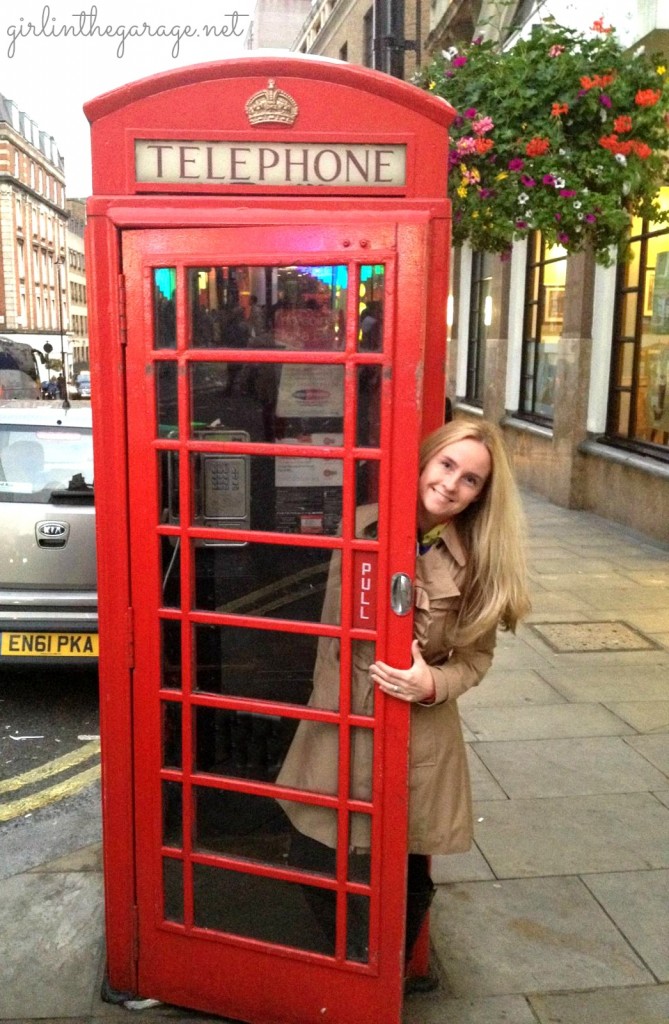 If you missed it, yesterday I shared our visit to lovely Notting Hill and the Portobello Market.  (Read it HERE.)  But our vacation really started three days earlier….
I will spare you all the horrible details of the beginning of our trip.  Here are the highlowlights:
Storms in Chicago delayed our first flight by 4 hours, causing us to miss our connecting flight to London.  Then in Detroit our suitcases were lost in the airport for over an hour. The next day we were placed on another flight with another layover in New York, which we almost missed.  Finally we made it to London, almost a full day later than planned and completely exhausted!
When we arrived on Friday, we got to the hotel and crashed.  There's a six hour time difference between Chicago and London, and it's almost impossible for me to sleep on an airplane. We got up in time to go to dinner and then headed to see Phantom of the Opera which we had already purchased tickets for.  We had a leisurely walk on our way to the theatre: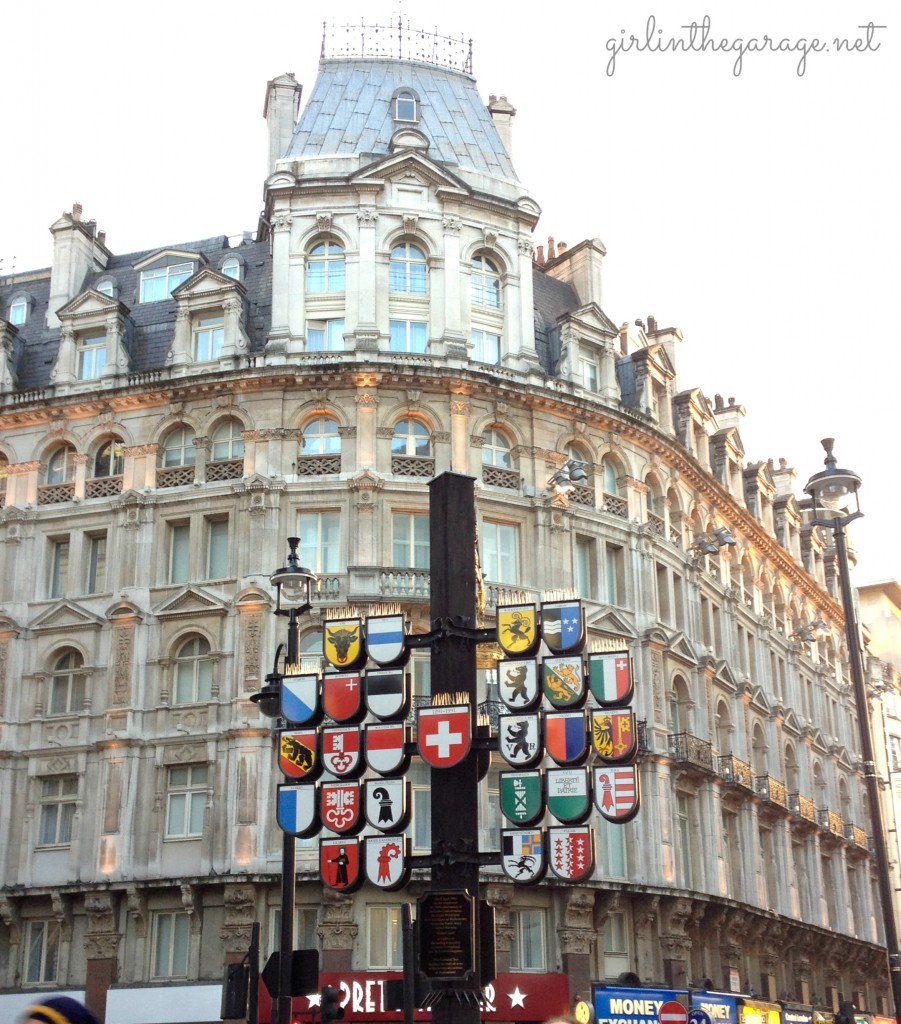 This is the beautiful building across the street from Her Majesty's Theatre: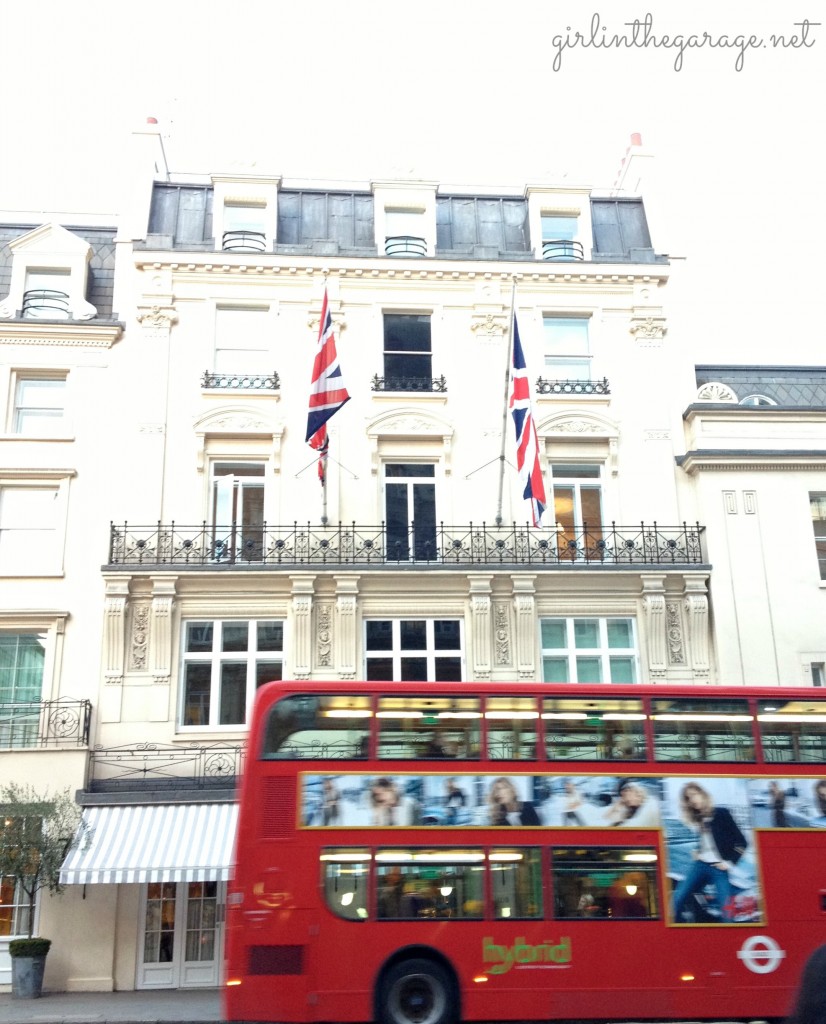 After Phantom we were near Piccadilly Circus so we visited Cool Britannia (huge awesome souvenir store) and walked through the street with hundreds of night owls.  Hubs got his nightly ice cream fix and I got my Dr. Pepper fix!
The next morning we headed to Notting Hill and had a wonderful time.  (Still haven't read that post yet?  HERE it is.)
After that we headed to the London Eye – good thing I'm not afraid of heights!  The Eye offers a fantastic view of London including Big Ben, the Thames River, and lots of old, fabulous buildings that I'm sure are very meaningful and important.  Unfortunately a day and a half in London didn't give me much opportunity to learn as much as I wanted to about the city.  Here's a bunch of lovely photos that I took and I'm pretty proud of… there were about 50 photos of Big Ben on my camera so you're lucky I'm only sharing two of them!  😉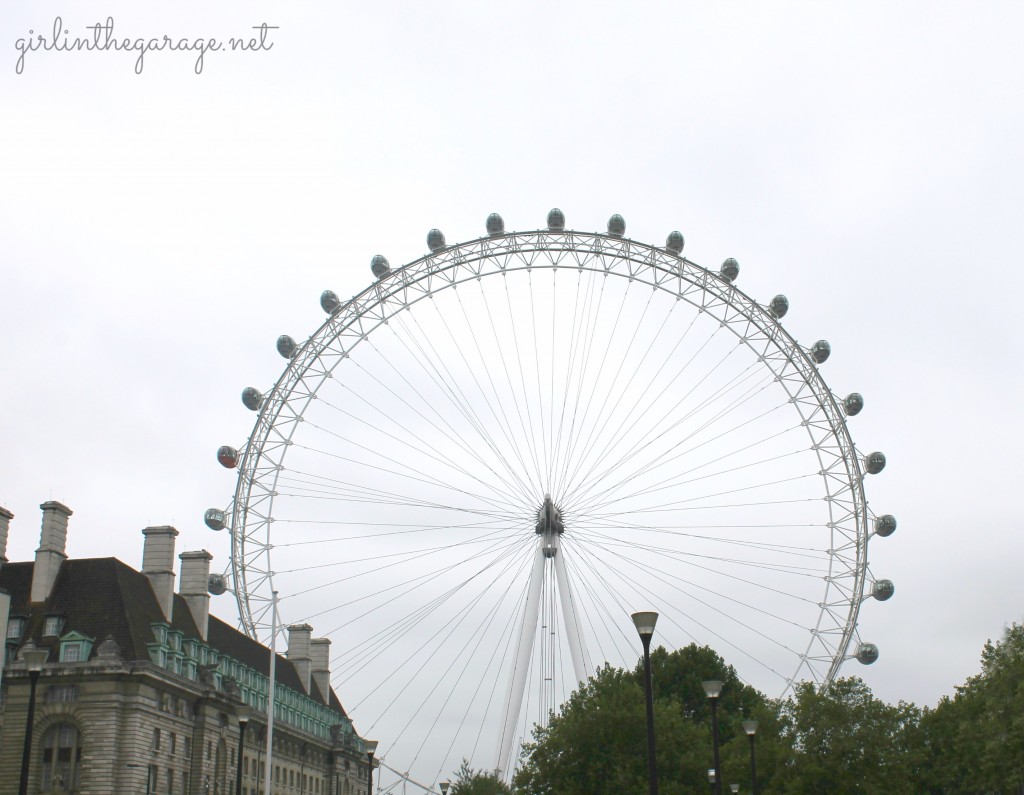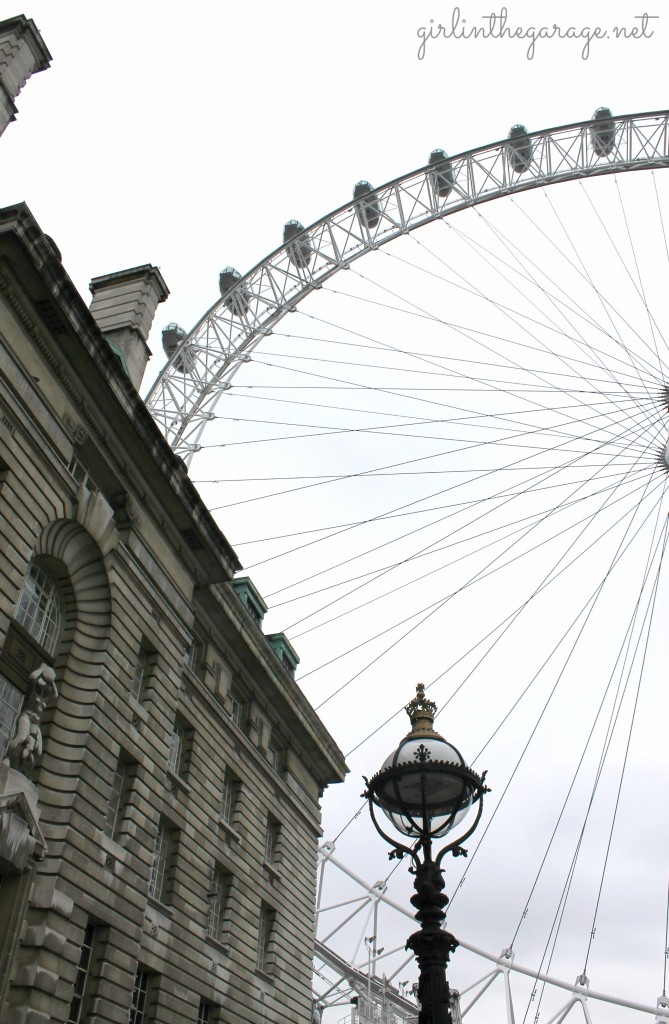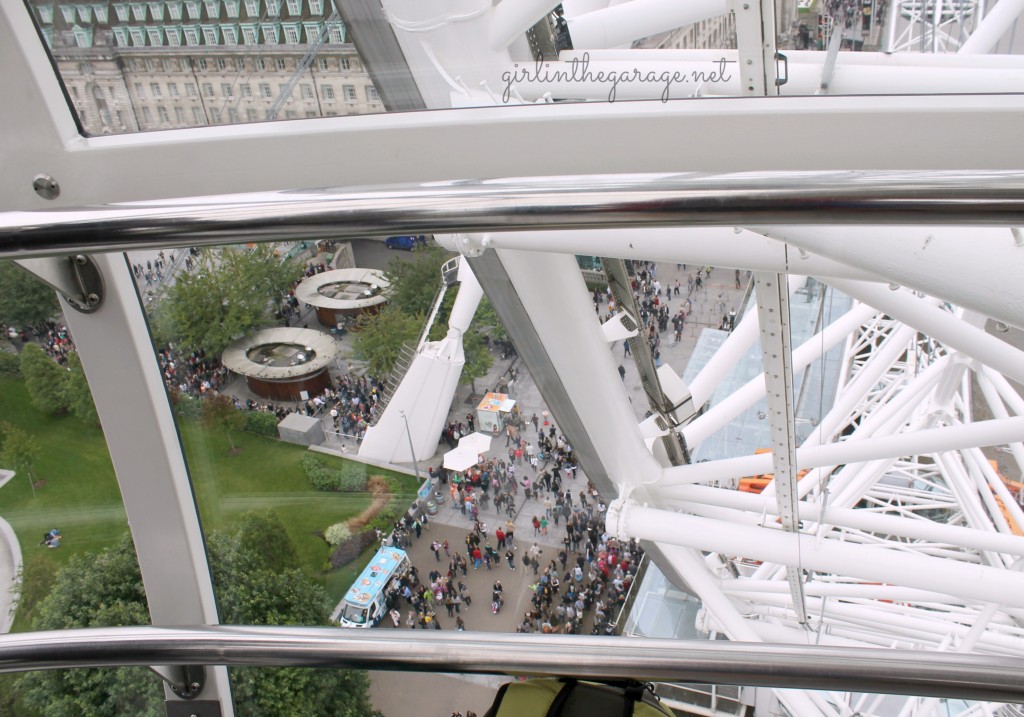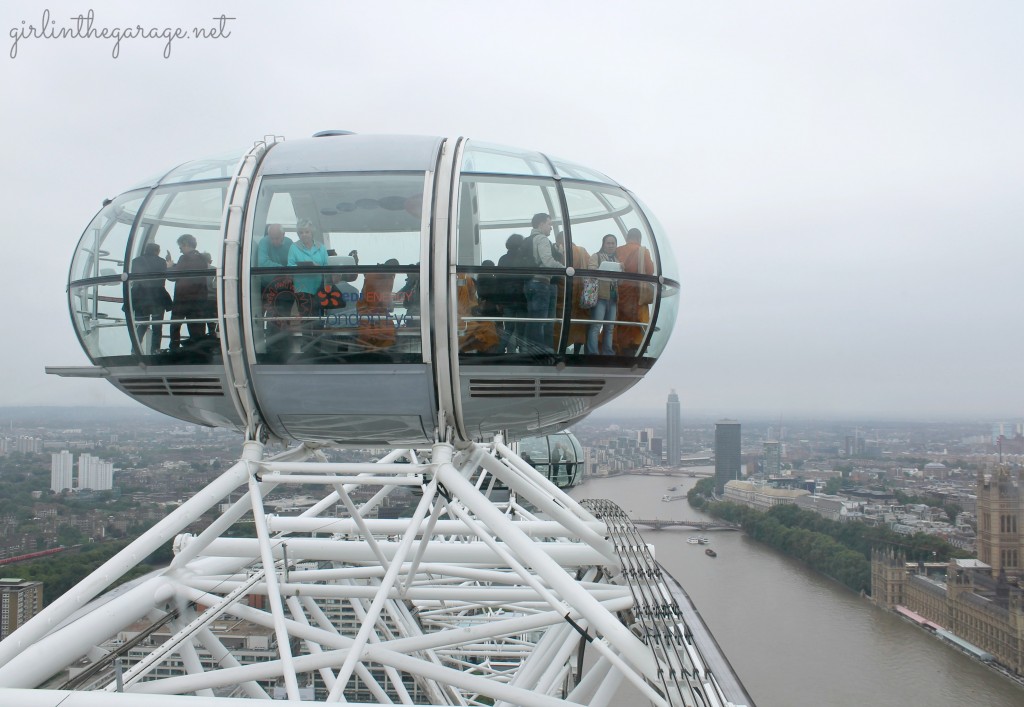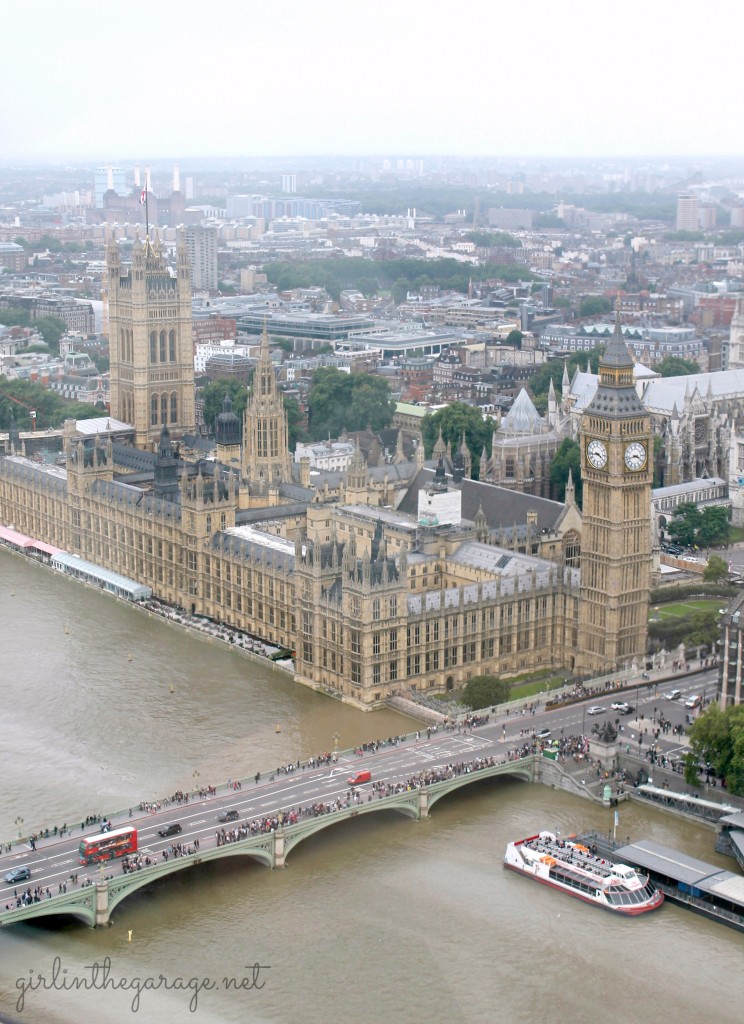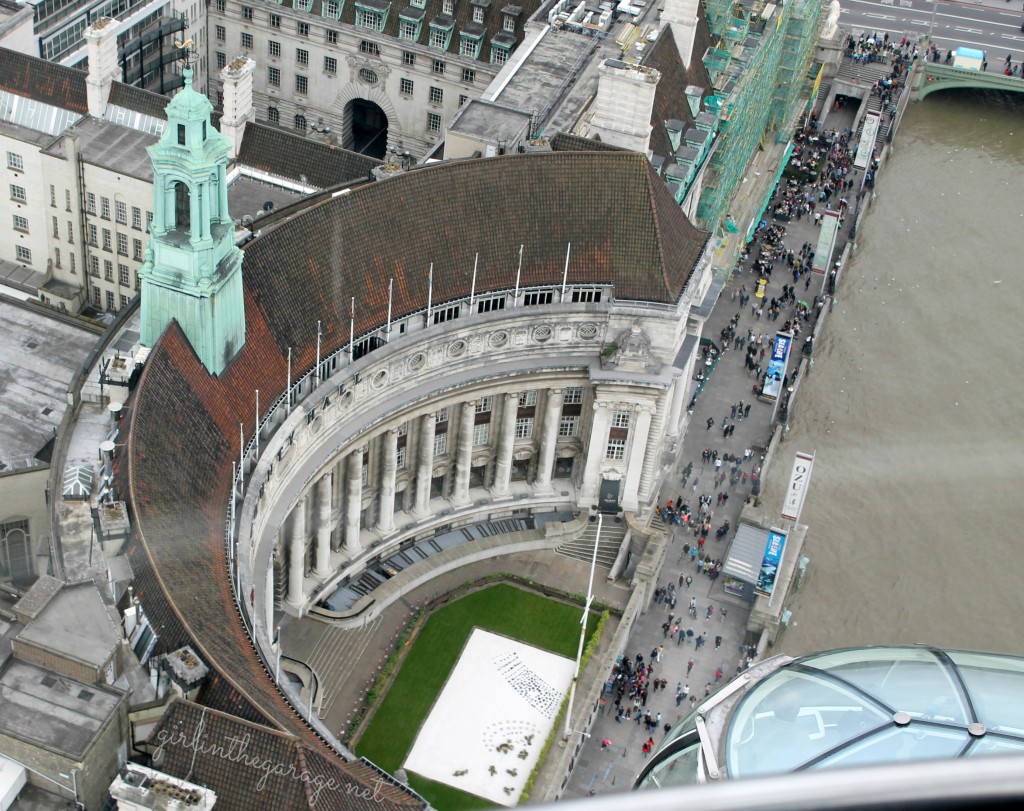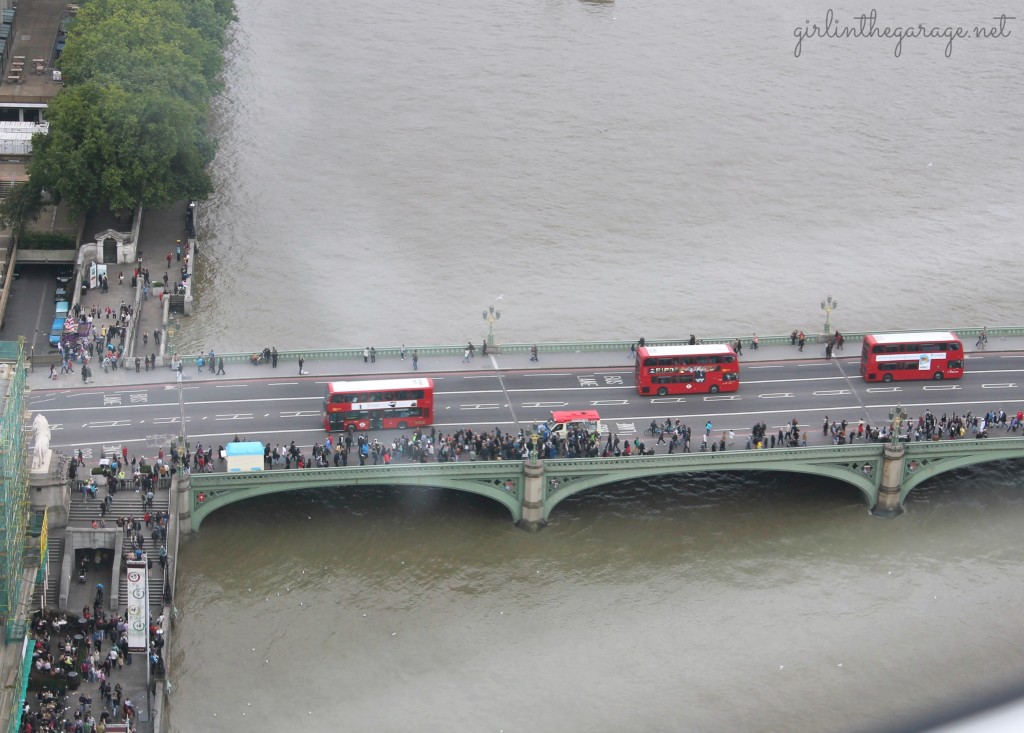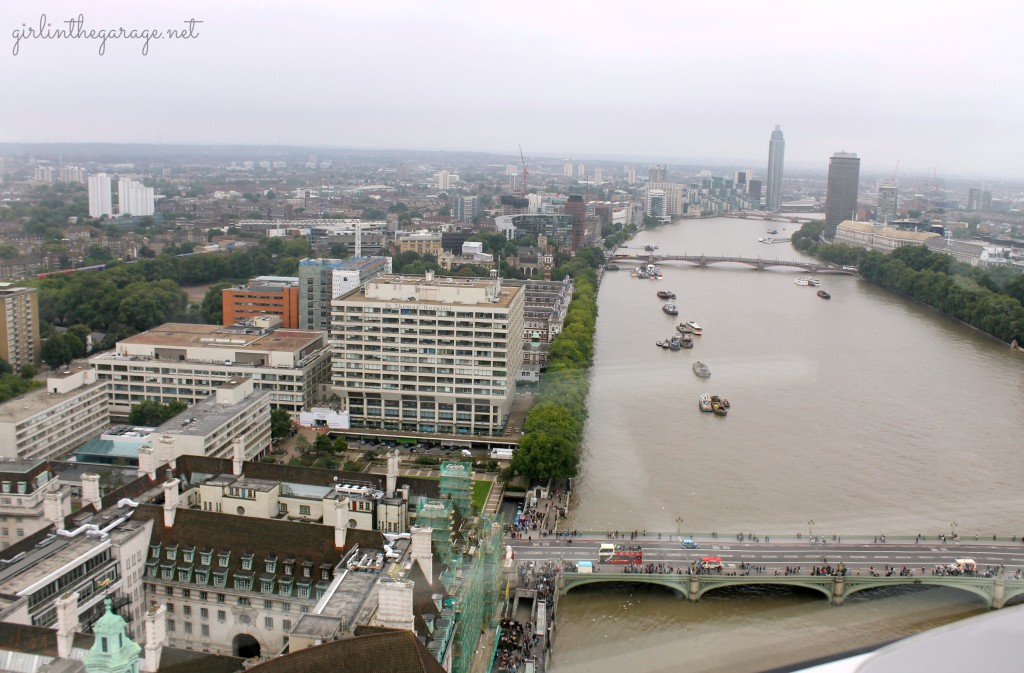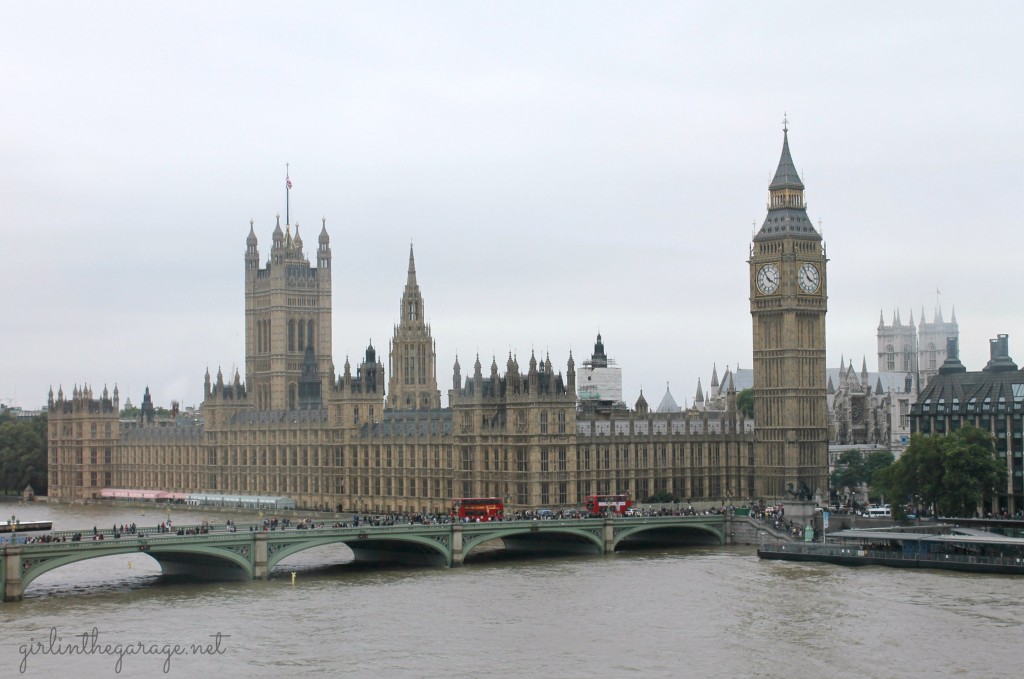 Since time was short we hightailed it back to the underground and went to see Buckingham Palace. We had a little walk through a park filled with people lounging in chairs and playing games (maybe cricket?).  Then I saw this: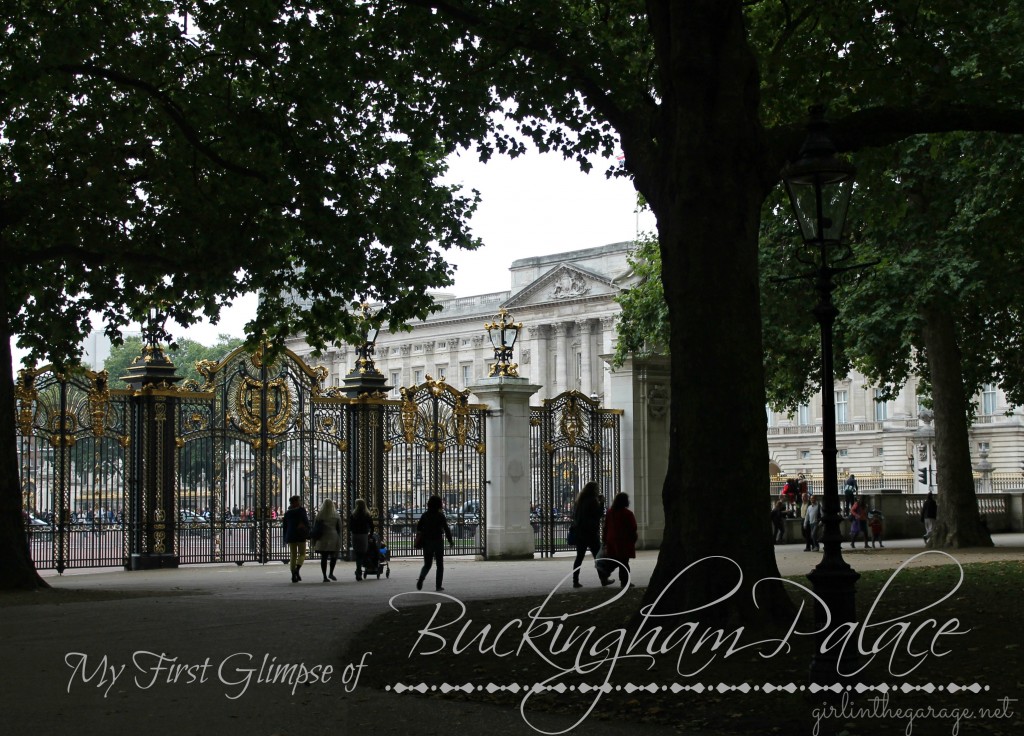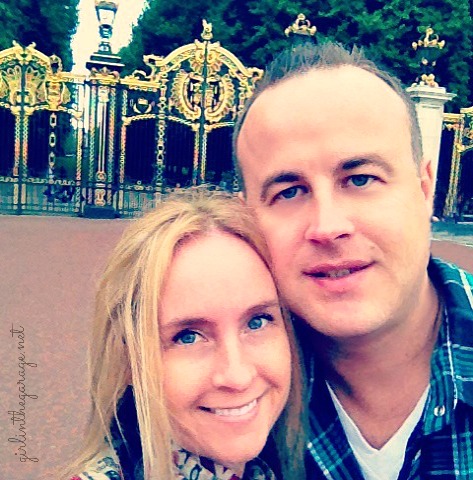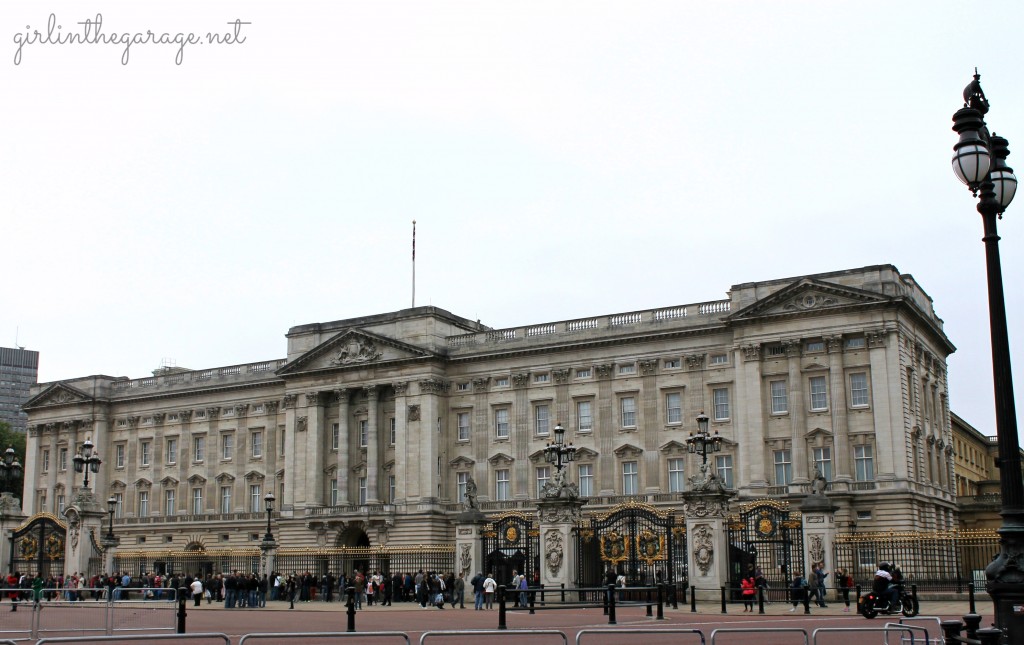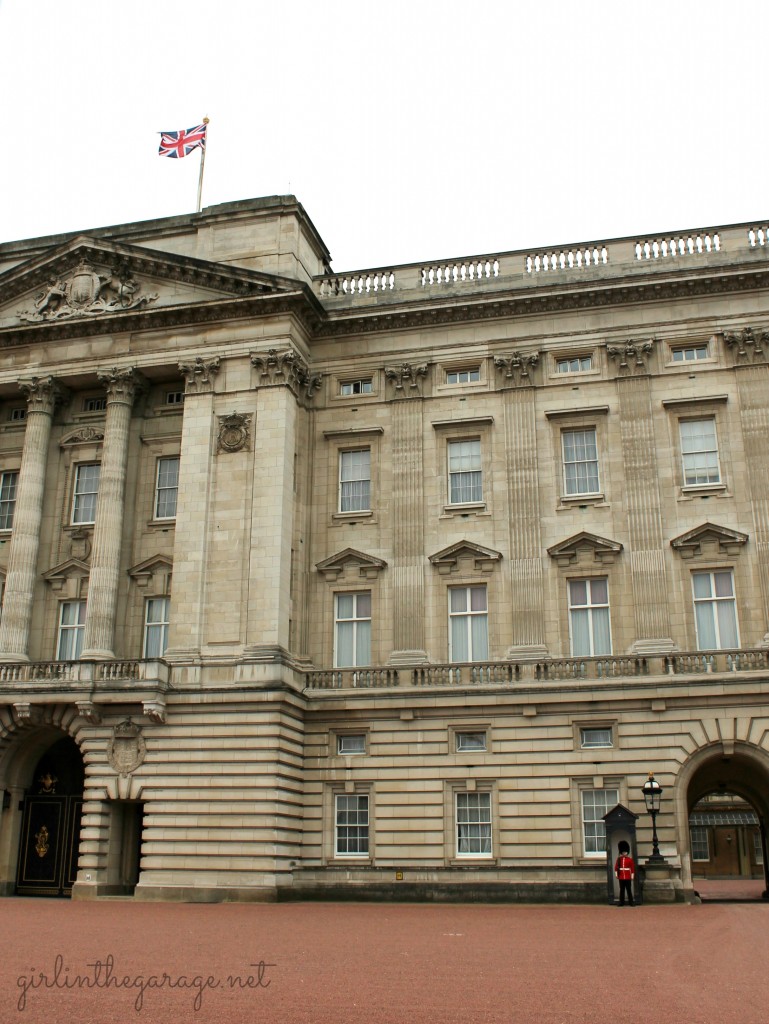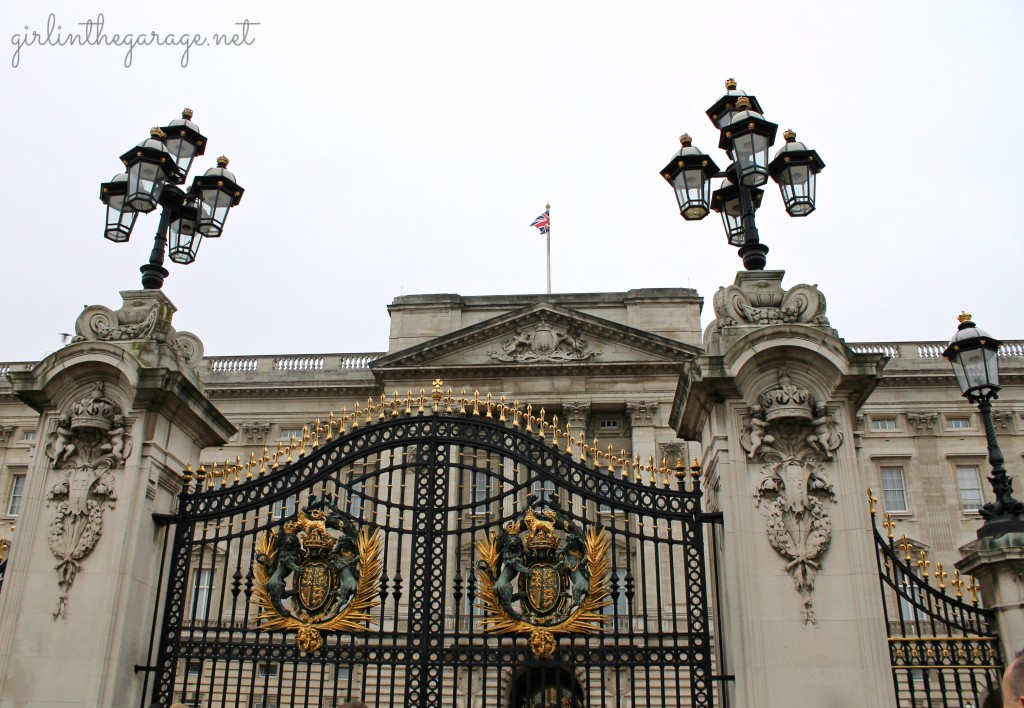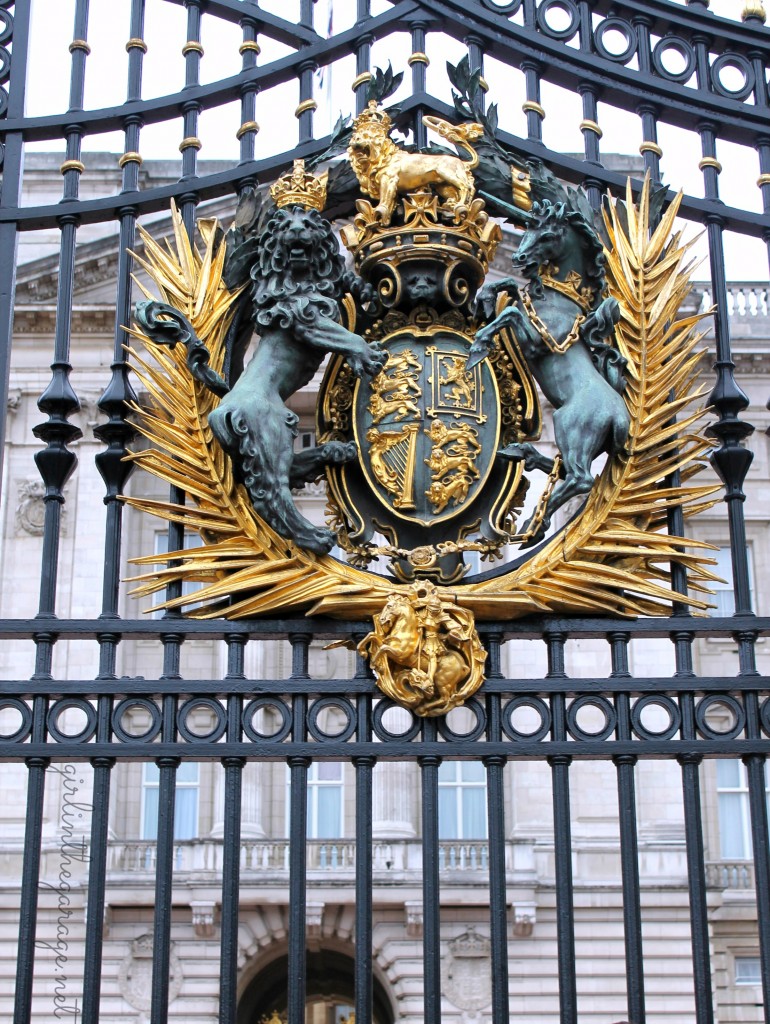 SOOO breathtaking!  Too bad we could barely even see the guards from this side of the gate.  It was too late in the day for a tour but we did pop into the gift shop for a few souvenirs.  I was stunned at how many commemorated the birth of royal baby George!
That evening we headed back to Piccadilly Circus and Leicester Square for dinner and to take in the sights of our last night in London.  (Did I mention I like to people-watch?)
Here are a few more random photos-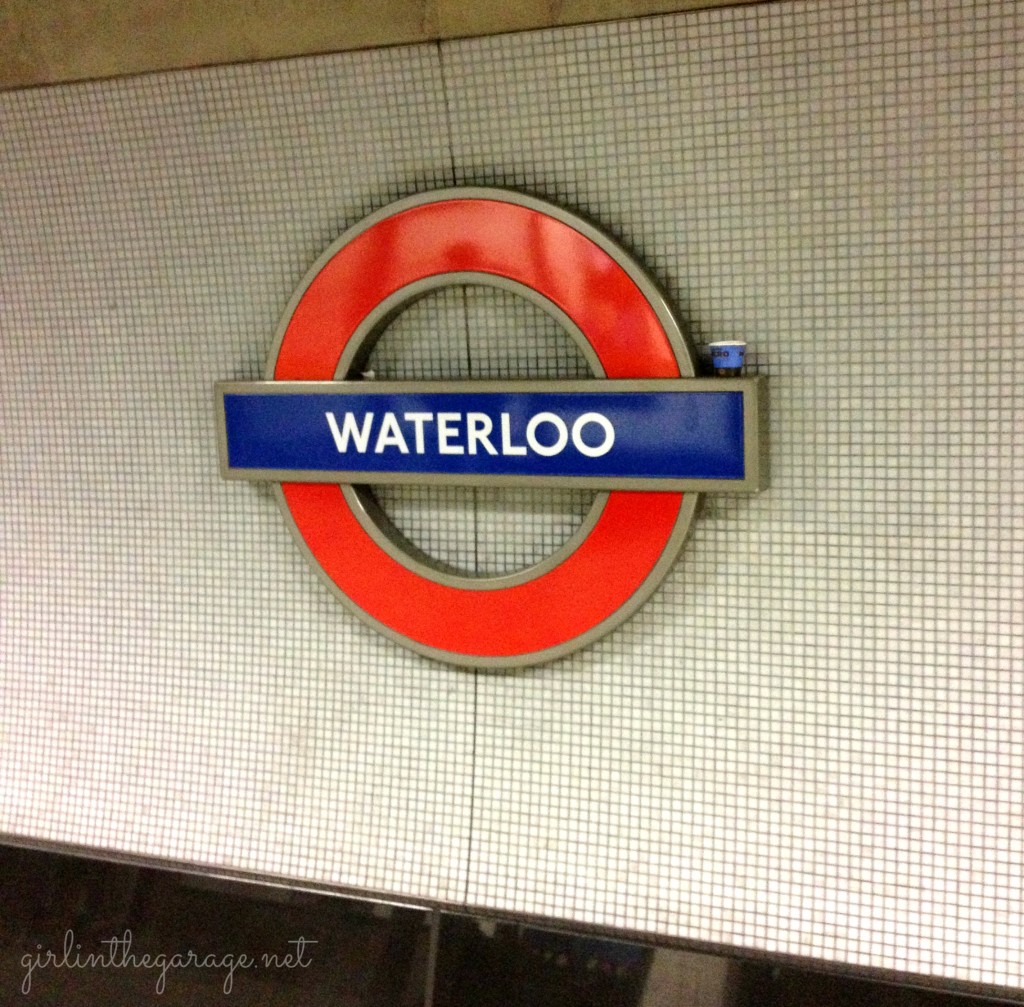 Underground, waiting for the train.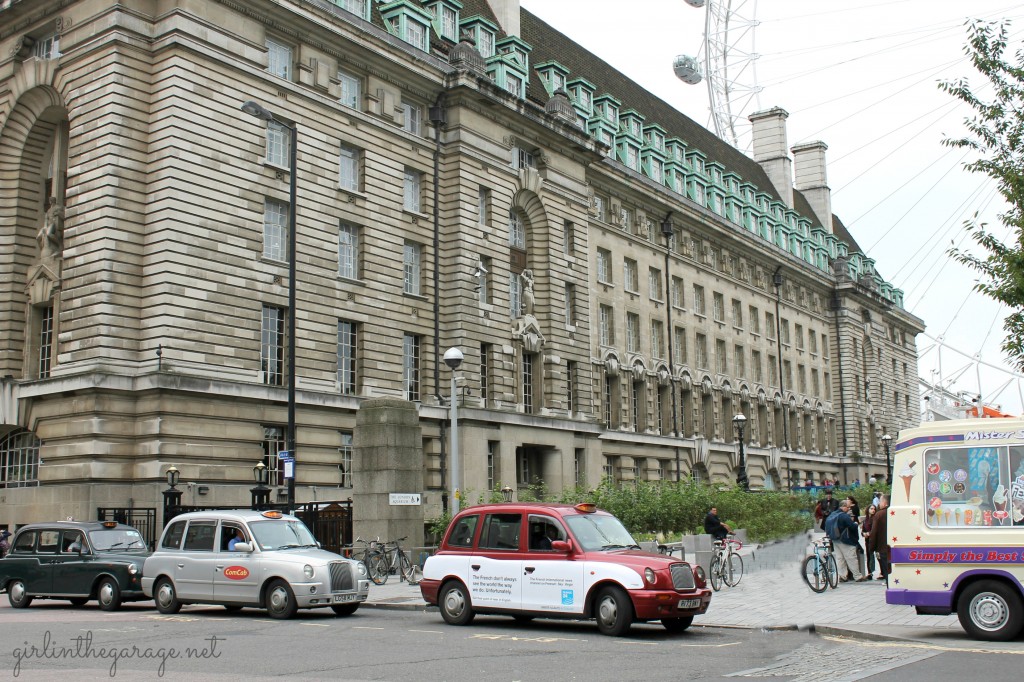 There were tons of these taxis everywhere!  They just seem so British, so cool.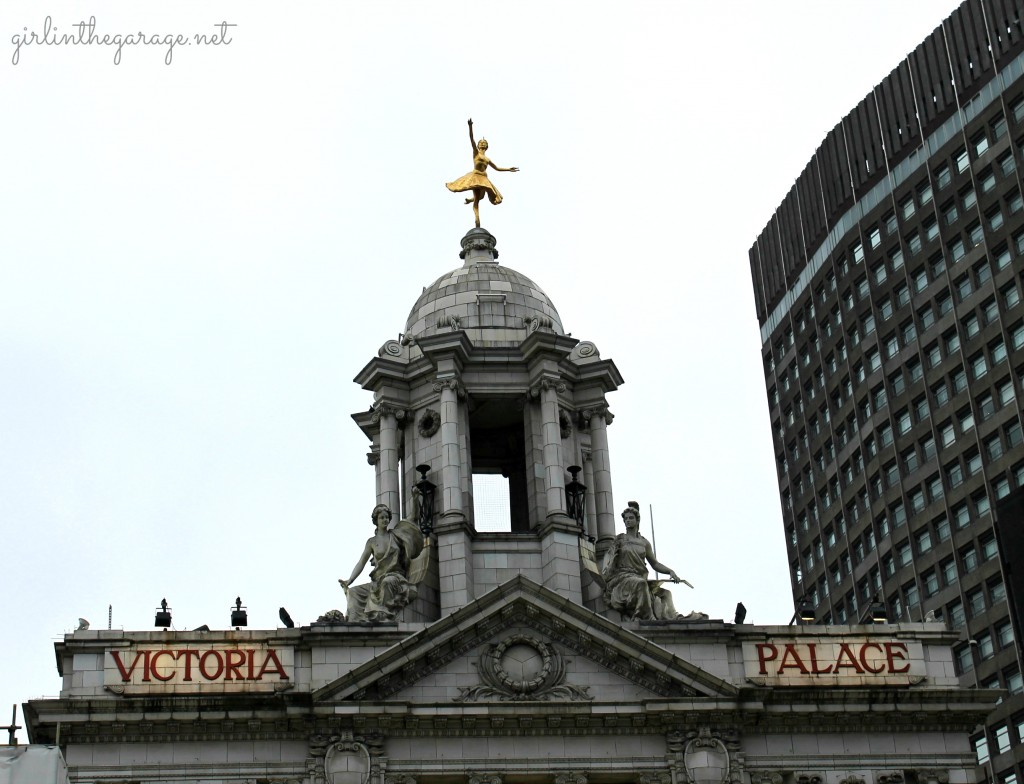 This is a theatre near our hotel- the musical Billy Elliot has been performed here since 2005!
Our time in London was short but sweet.  I would love to go back someday and get to know the city better.  Have you visited London?  What did you think of it?
Next week I'll share our adventures in Paris and at Versailles.  🙂
Jen
Miss any of my recent posts?  Catch up here:
Girl in Notting Hill: Portobello Market