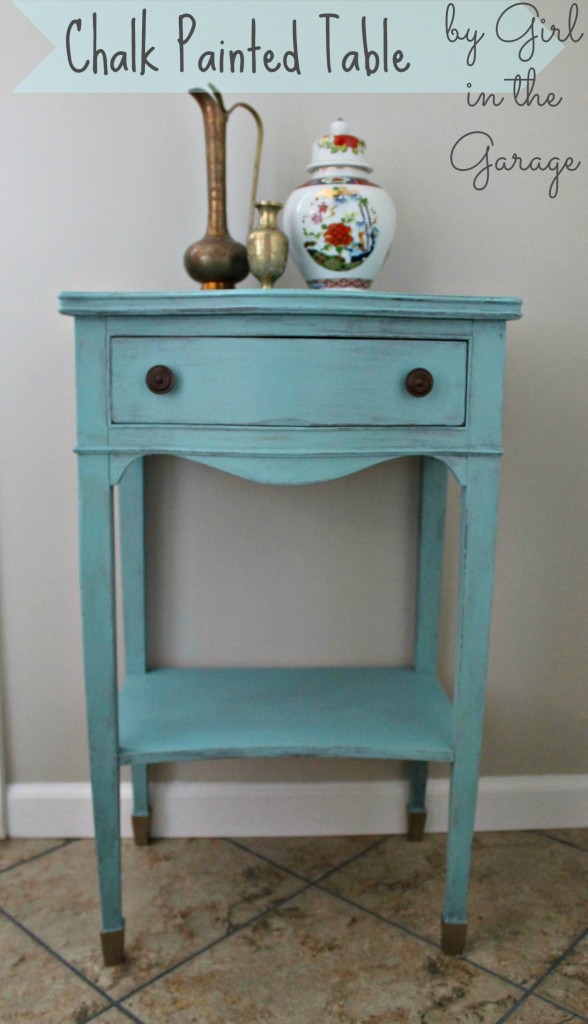 This side table was badly scratched and abused when I got it.  It must have spent some time in a teenager's room because it had their latest crush etched into one of the legs…  "I <3 …"   I get so sad when I see beautiful furniture neglected so badly!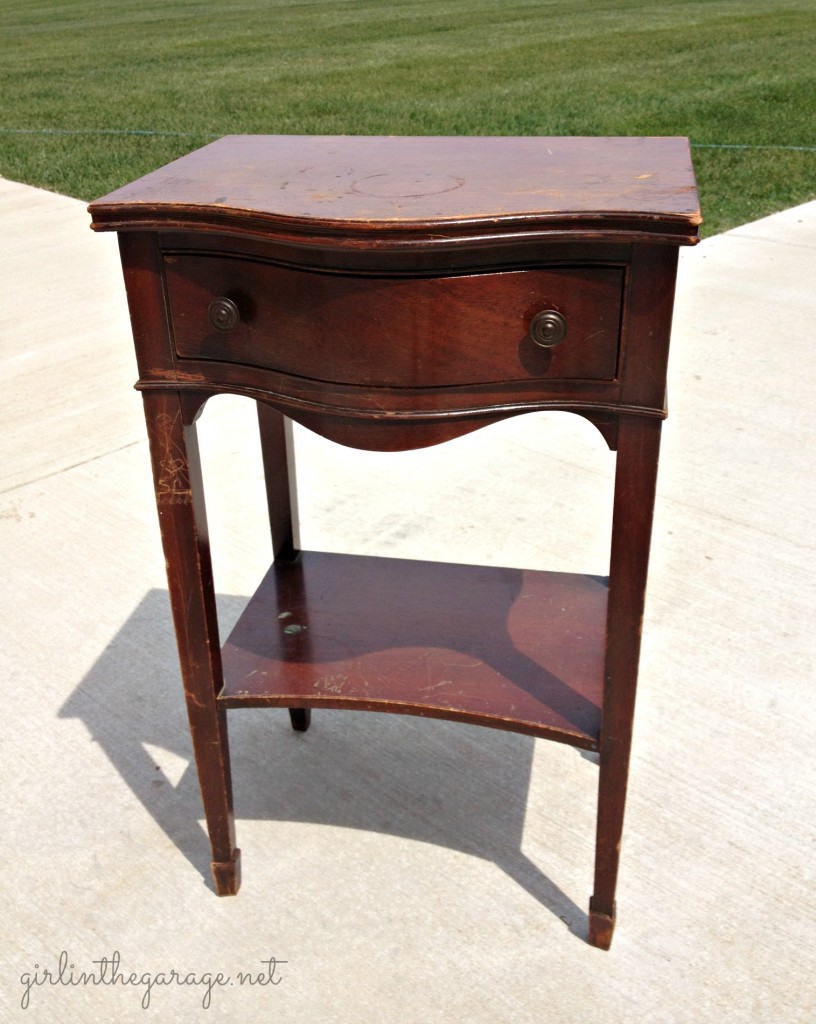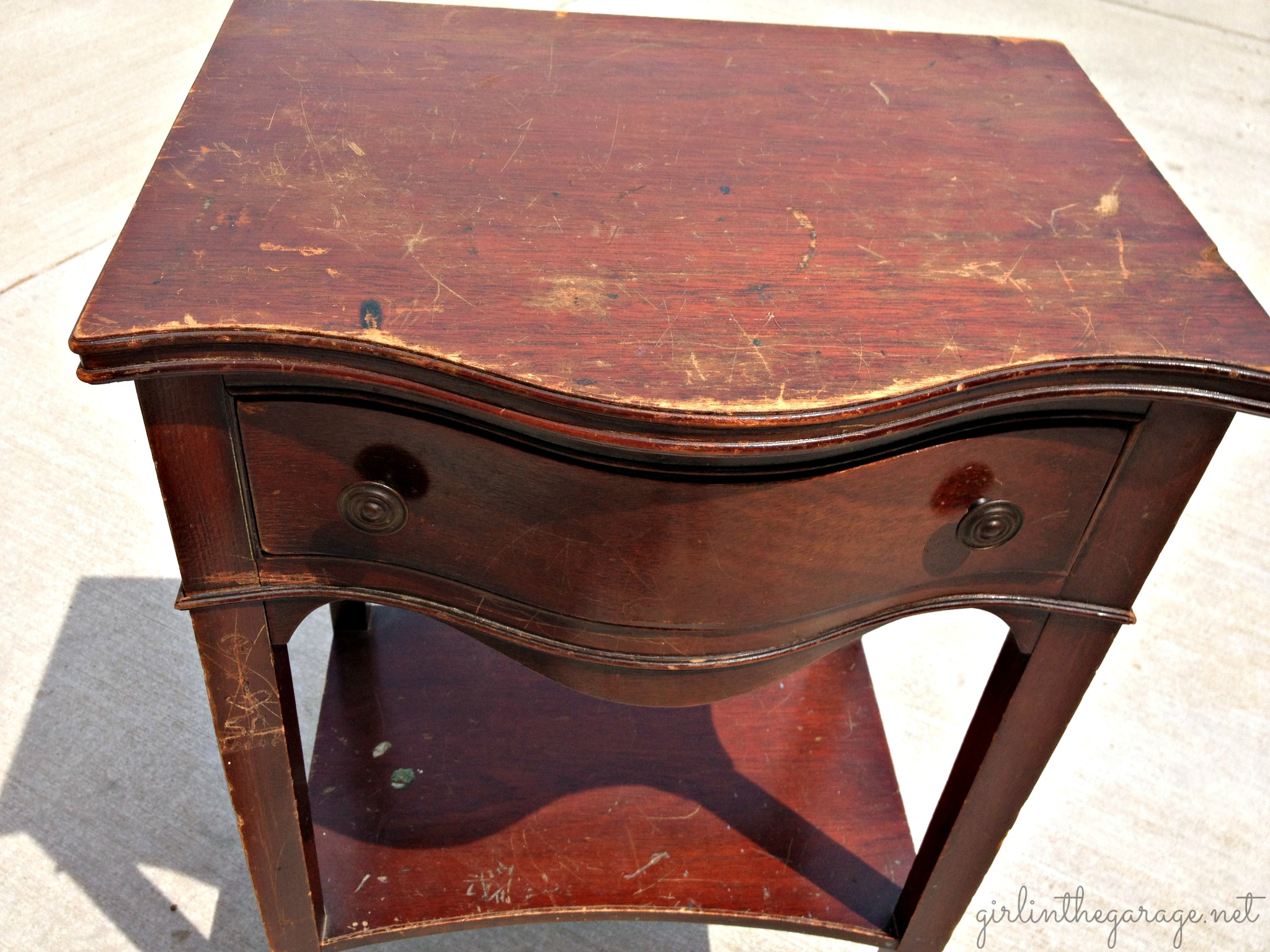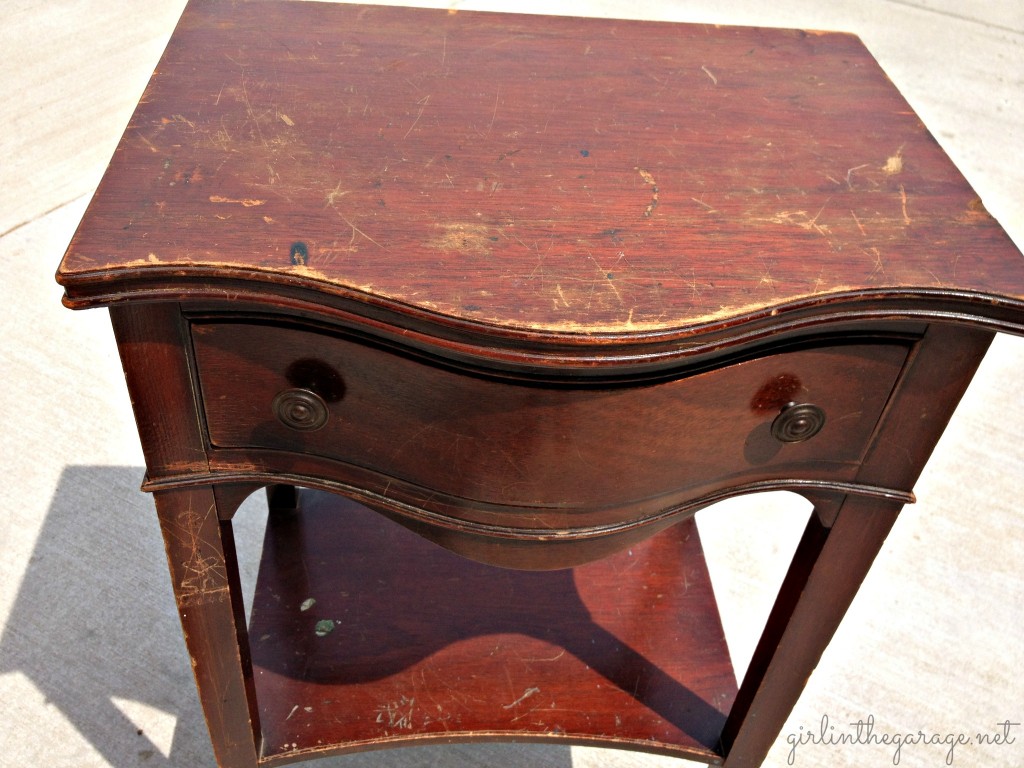 I spent a good amount of time sanding and knew I wanted this to be my first experience with the Annie Sloan Chalk Paint I received.  Since there are no stockists near me (Boo), I had to order the paint online.  Go HERE to find your nearest ASCP retailer.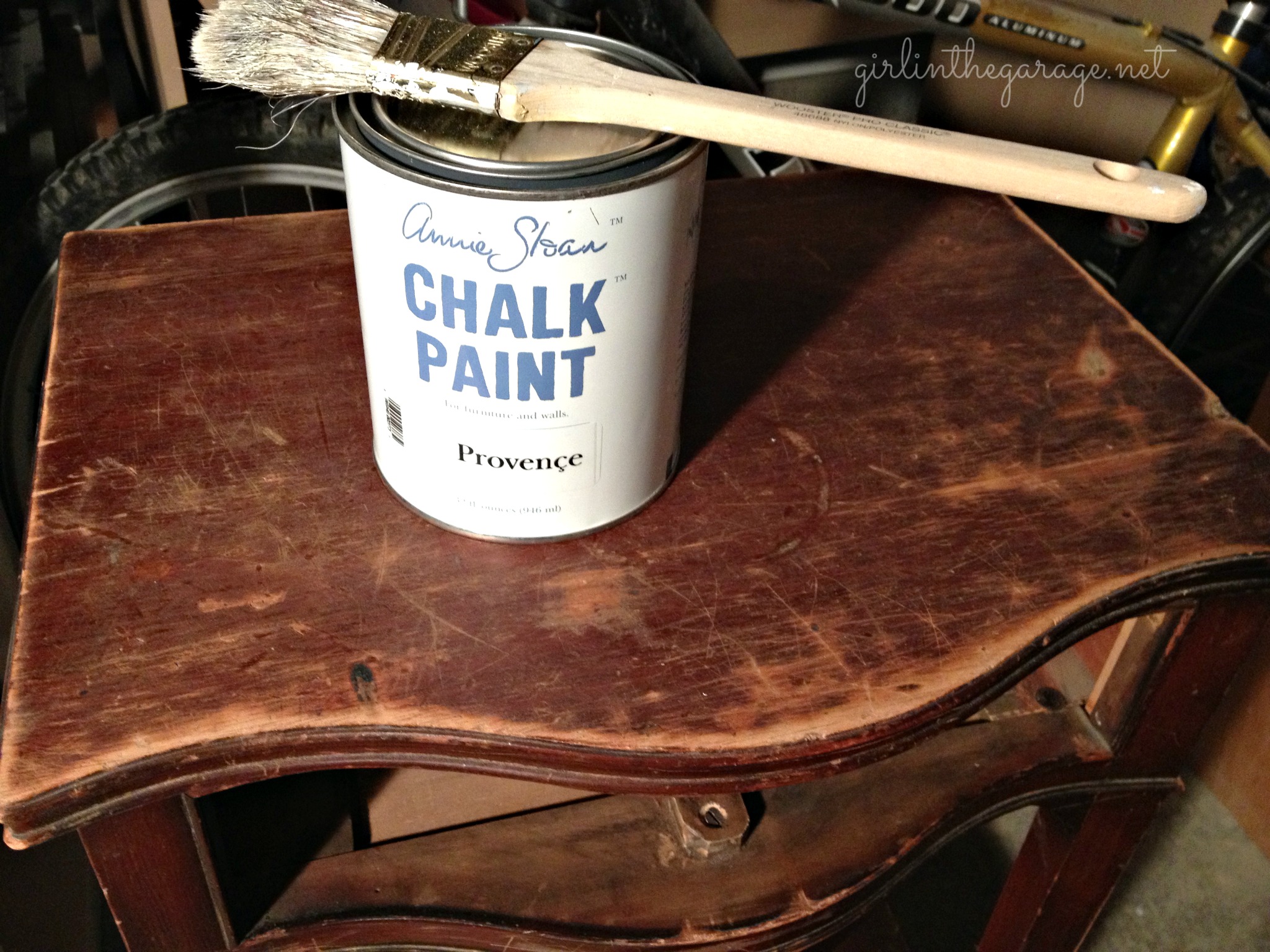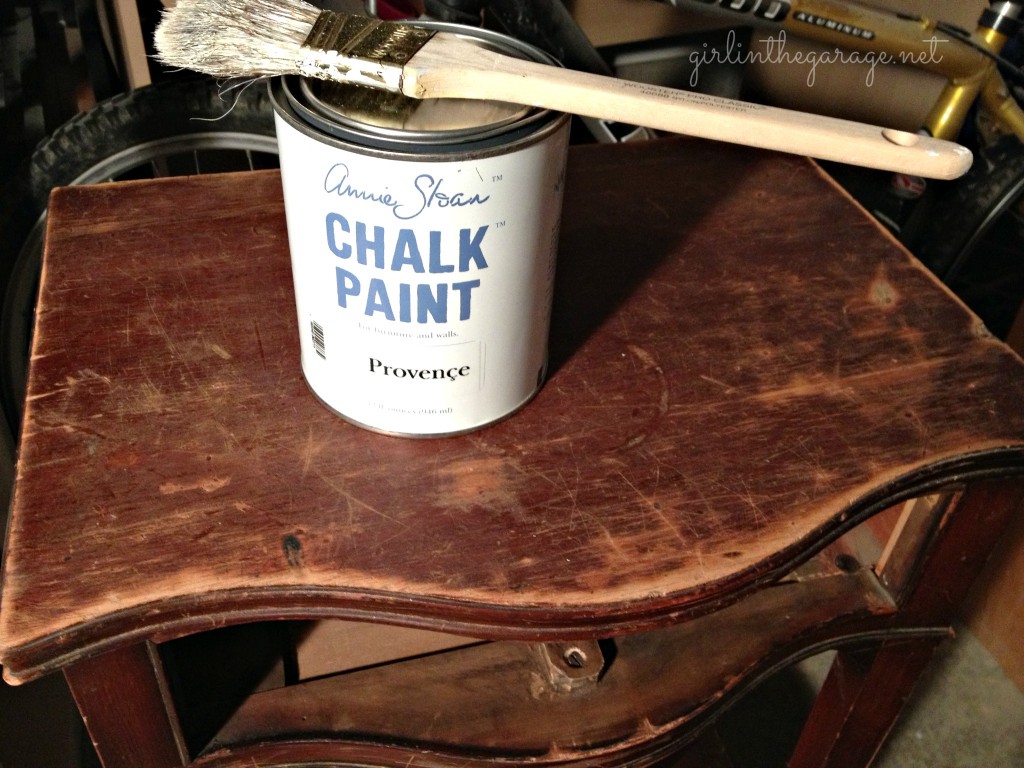 I gave it 2-3 coats of paint depending on the area and did a little distressing.  (The heavily-sanded spots seemed to absorb the paint more.)  Here it is after the first coat: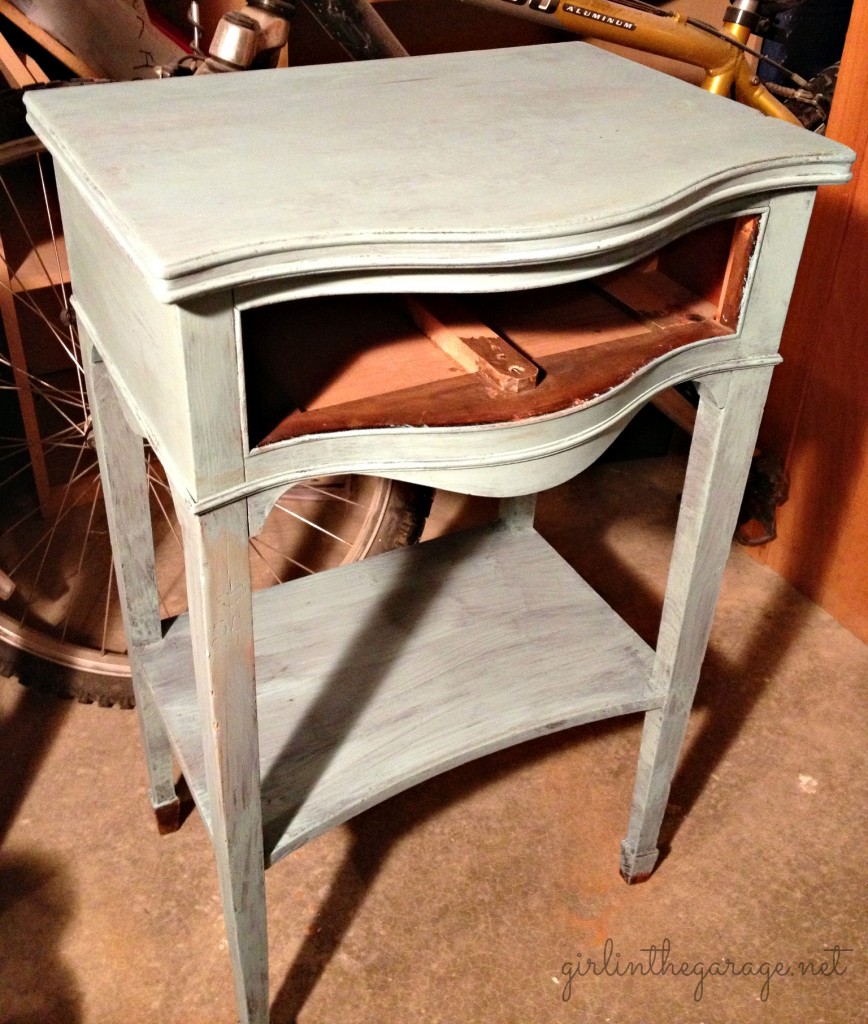 It looks a little light but the color deepened after the second coat, and became much richer after I applied the AS clear wax.  Finally I used some metallic Sahara Gold craft paint to paint the bottom sections of the legs, giving it a "gold dipped" look which I love.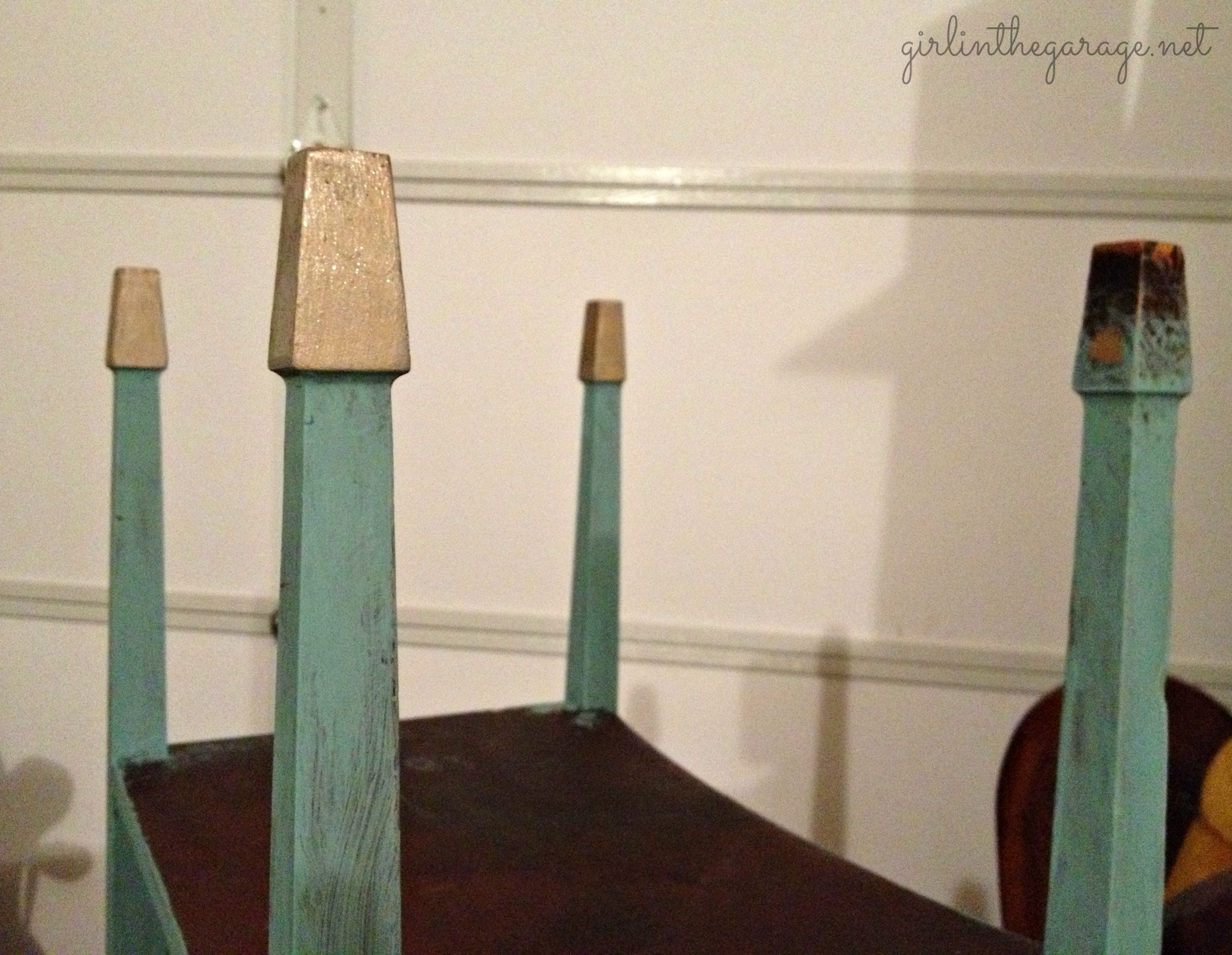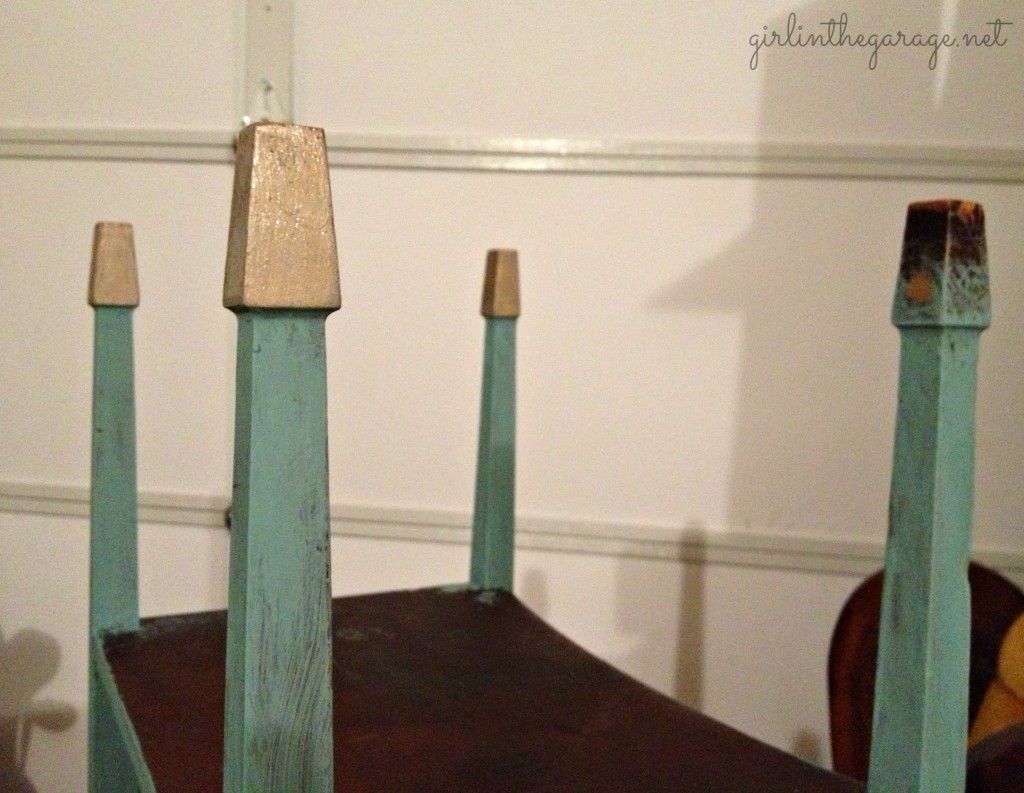 Here she is in all her finished glory… and no more bearing the scars of a furniture-abusing teenager's angst.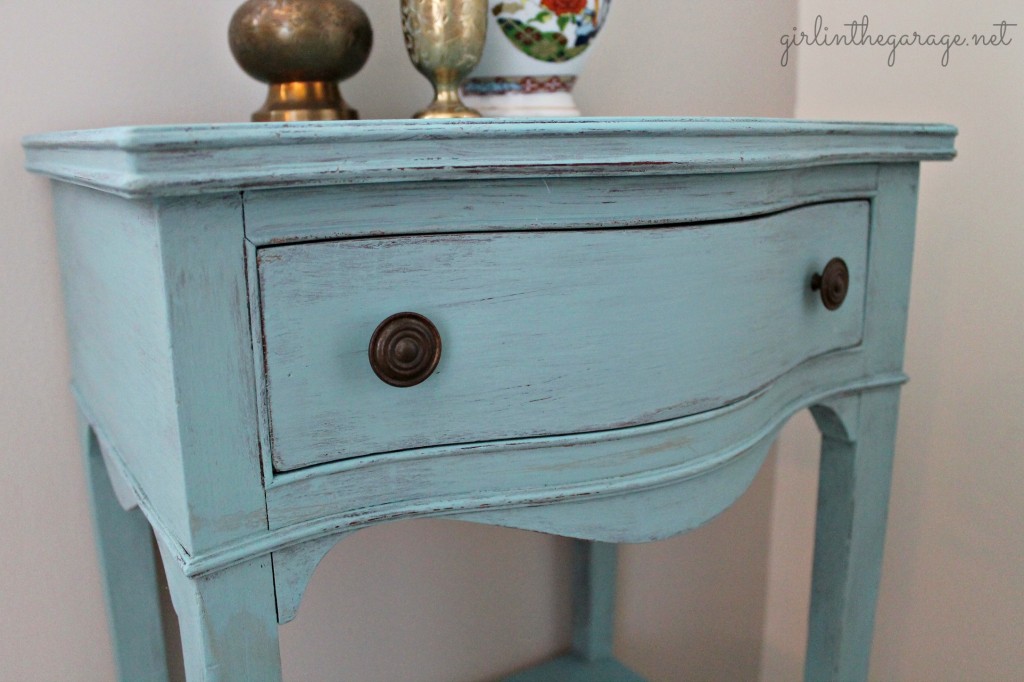 This Provence color reminds me of Tiffany blue… aka robin's egg blue… my favorite!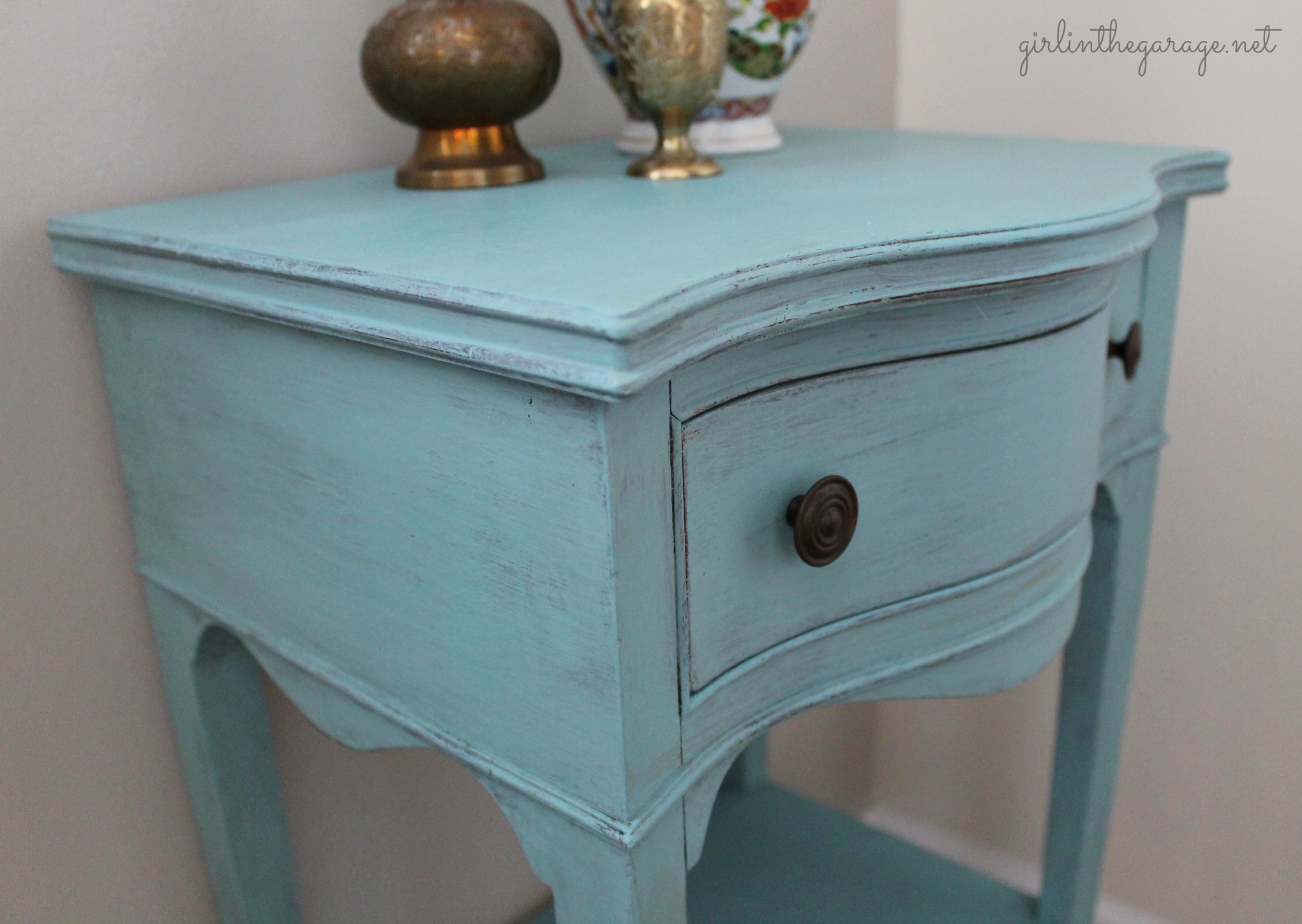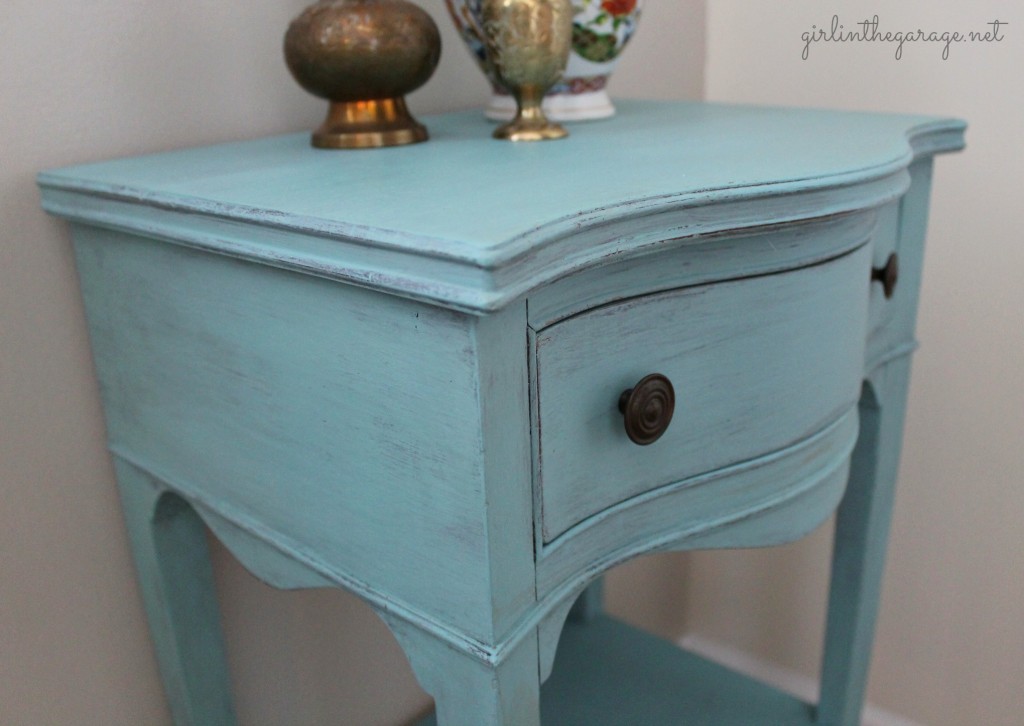 For once, the hardware didn't need any cleaning or replacing – I was so relieved.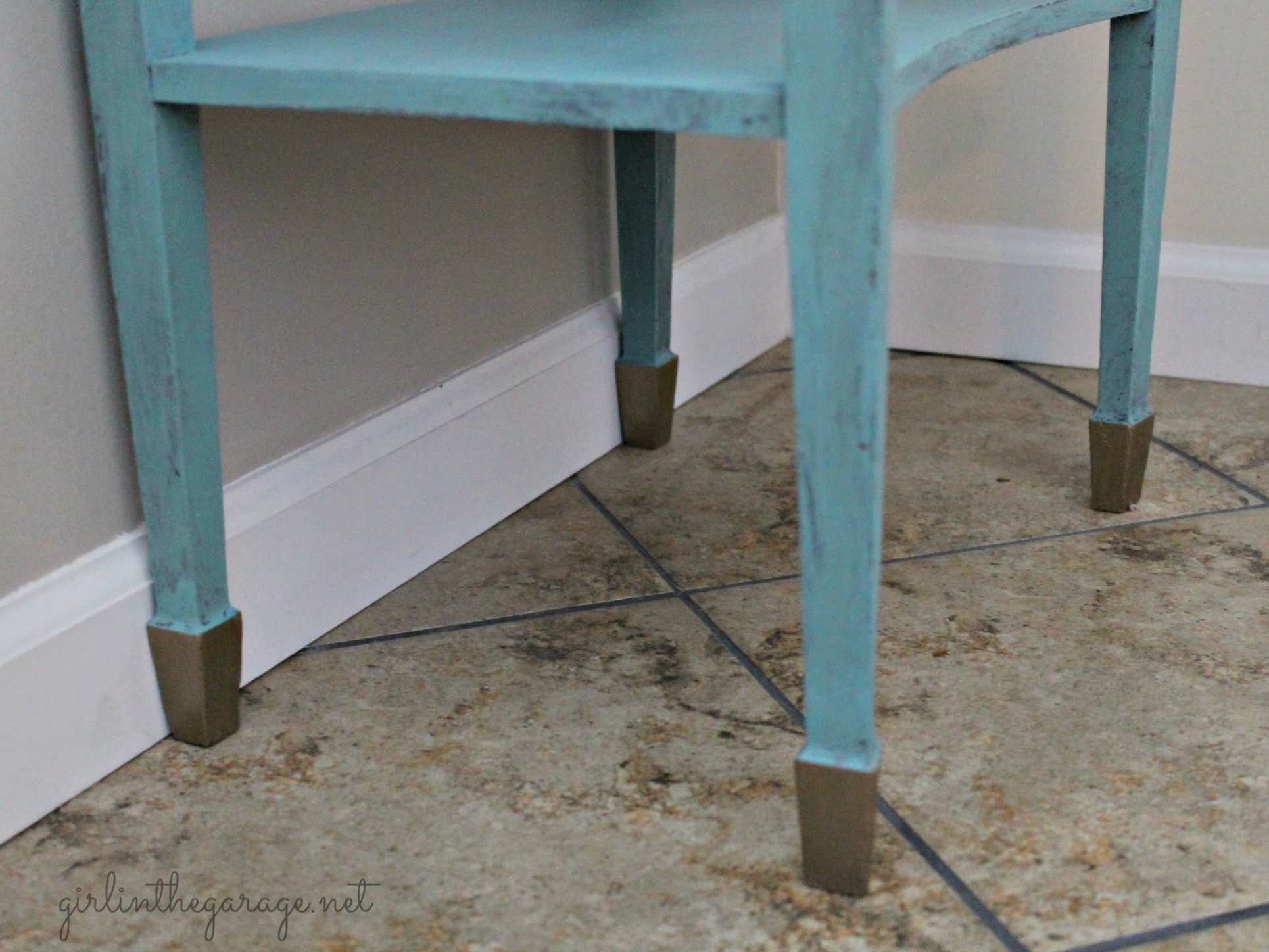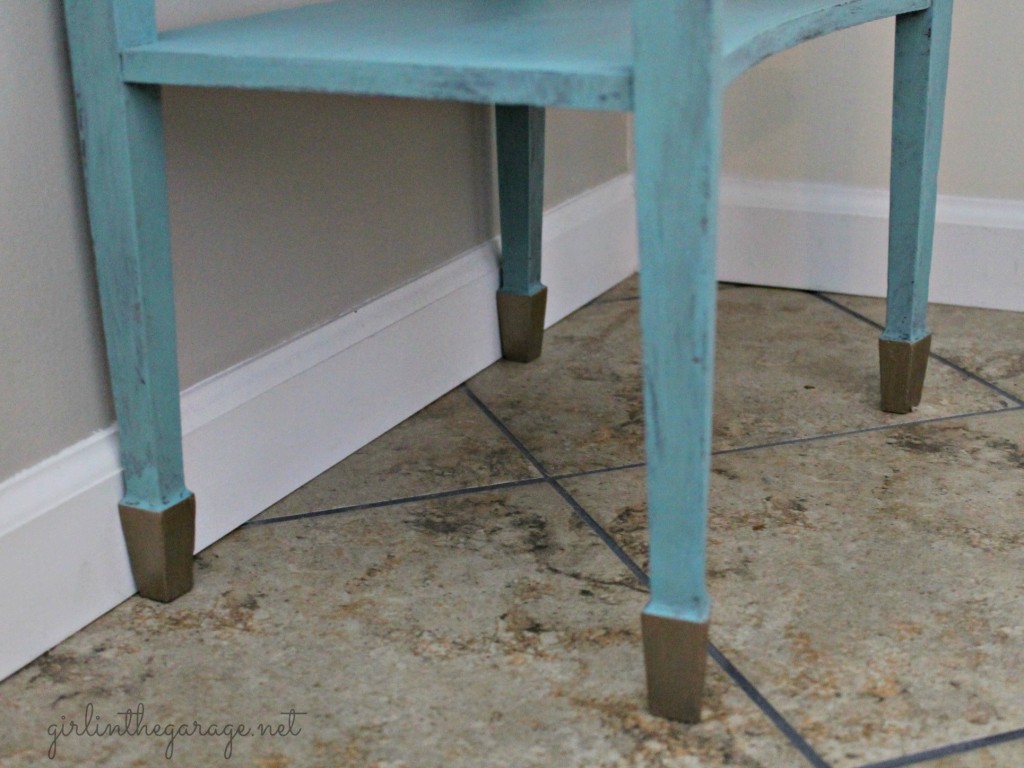 This table is currently for sale in my booth.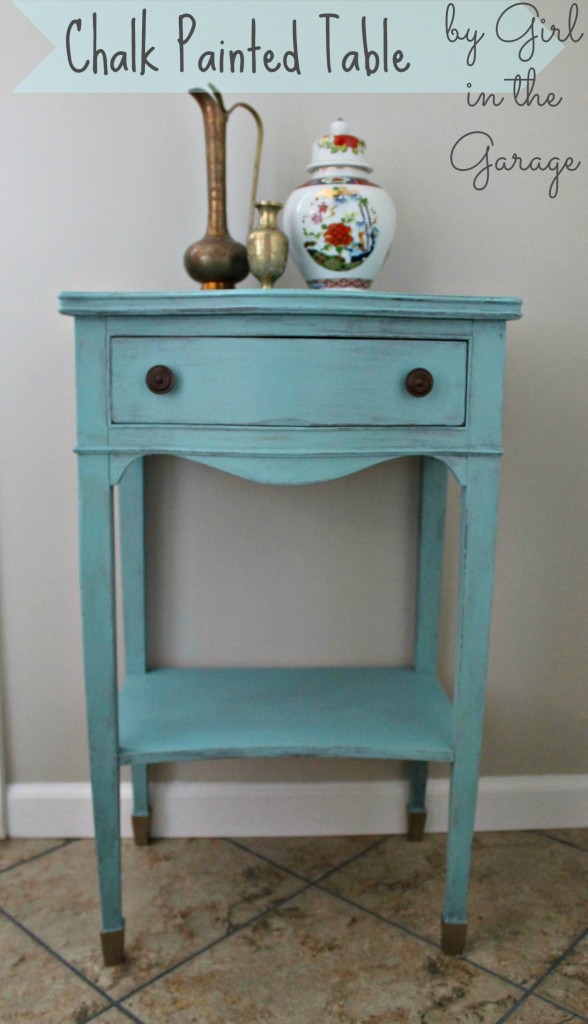 As for my first experience with chalk paint and wax, so far I really like working with them.  After I use it on more projects then maybe I'll do a full review for you.   😉
Have you used chalk paint?  What do you think of it?  I'd love to hear!
Jen
Miss any of my recent posts?  Catch up here:
Midcentury Buffet Gets Classy Makeover