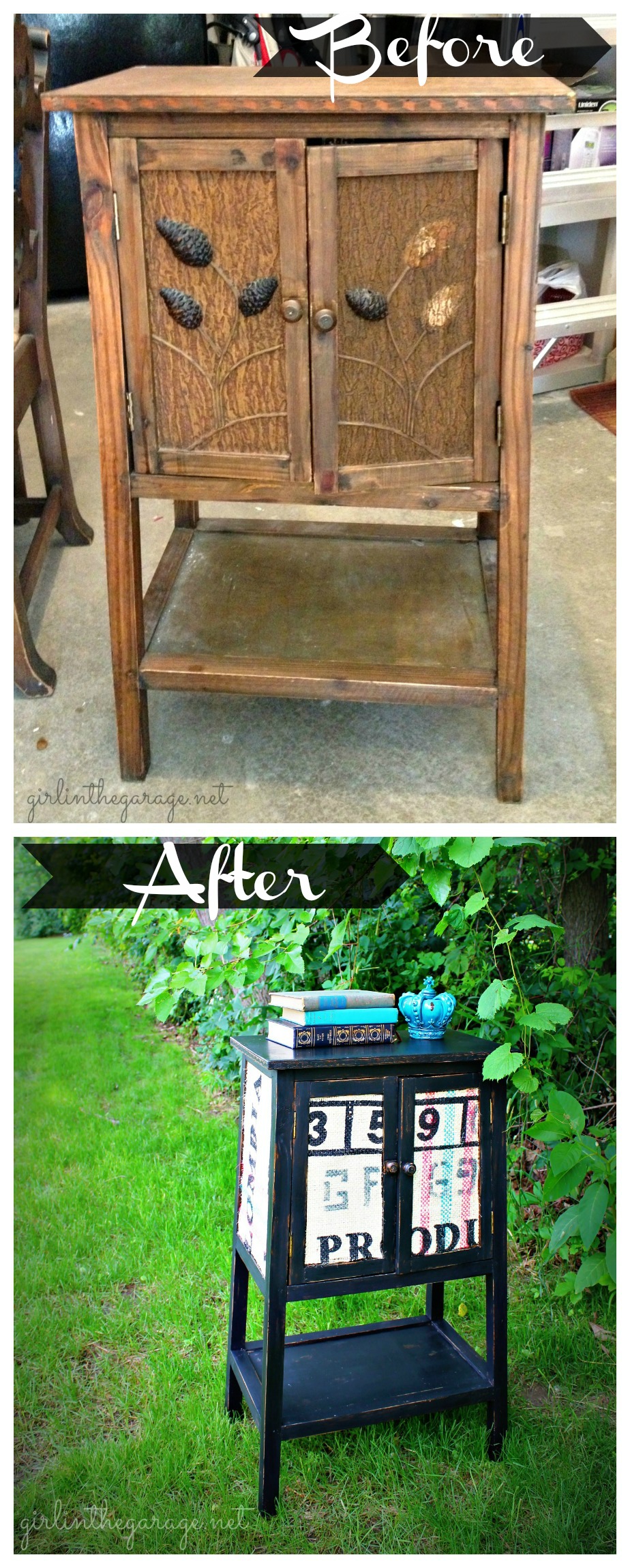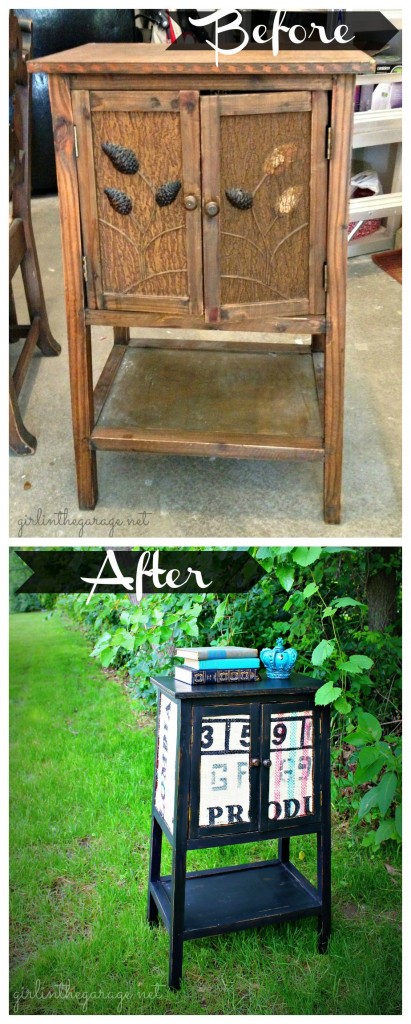 I'm really excited to show you this makeover because this is one of those projects that had a major transformation.  Not major in that it took me 9 months to complete like my gray dresser, but there's just a pretty big difference in the look of the "before" and the "after."  There's also a little story about how I acquired this piece.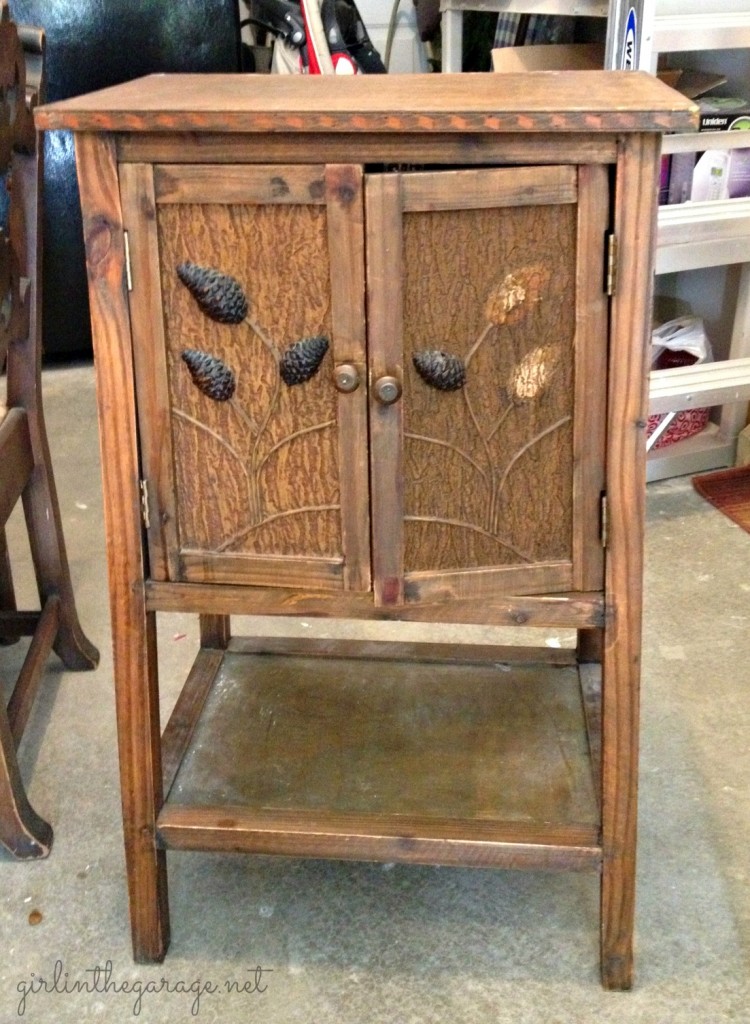 I was garage sale-ing with my mom at a subdivision sale and we stopped at this particular house.  They had lots of things outside but almost immediately I noticed this table.  Even though it had a country vibe, I liked the A-frame style and the height of it.  The only issue was that it was off to the side and behind the lady taking money, which usually implies that it's being held for someone else.
My mom (aka my reluctant assistant) beat me over to her.  "Is that for sale?!"  The lady replied that it had been for sale, but someone's kid had accidentally knocked it over and one of the doors had broken off.  "If you want it, you can just have it."  I could hear the frustration in her voice over the event.  "Just take it; it's yours if you want it."  Um, yes!!  So we loaded it into the car and I paid zero for a table that was marked $7.50.  (And I probably would've paid that for it!)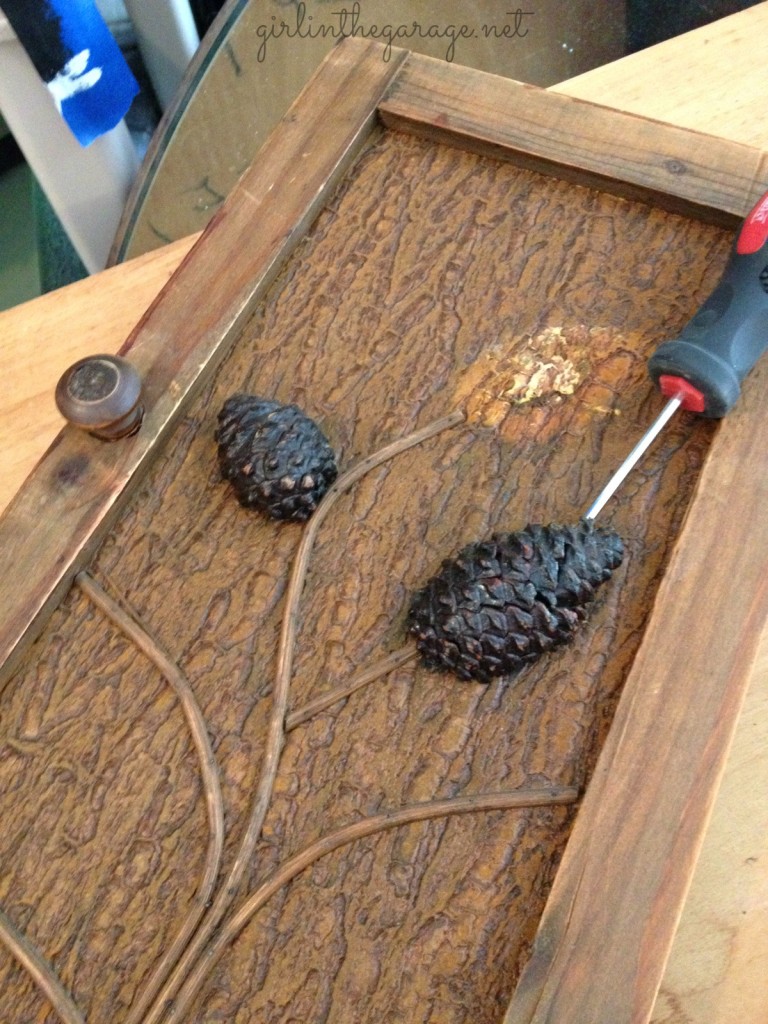 Once I got it home, my first task was to remove the pinecones and twigs.  Those things were NOT easy to remove- they had both glue and tiny nails holding them on.  I used a flathead screwdriver to get the pinecones off and then pliers to pull about a million very tiny nails out from each of the doors.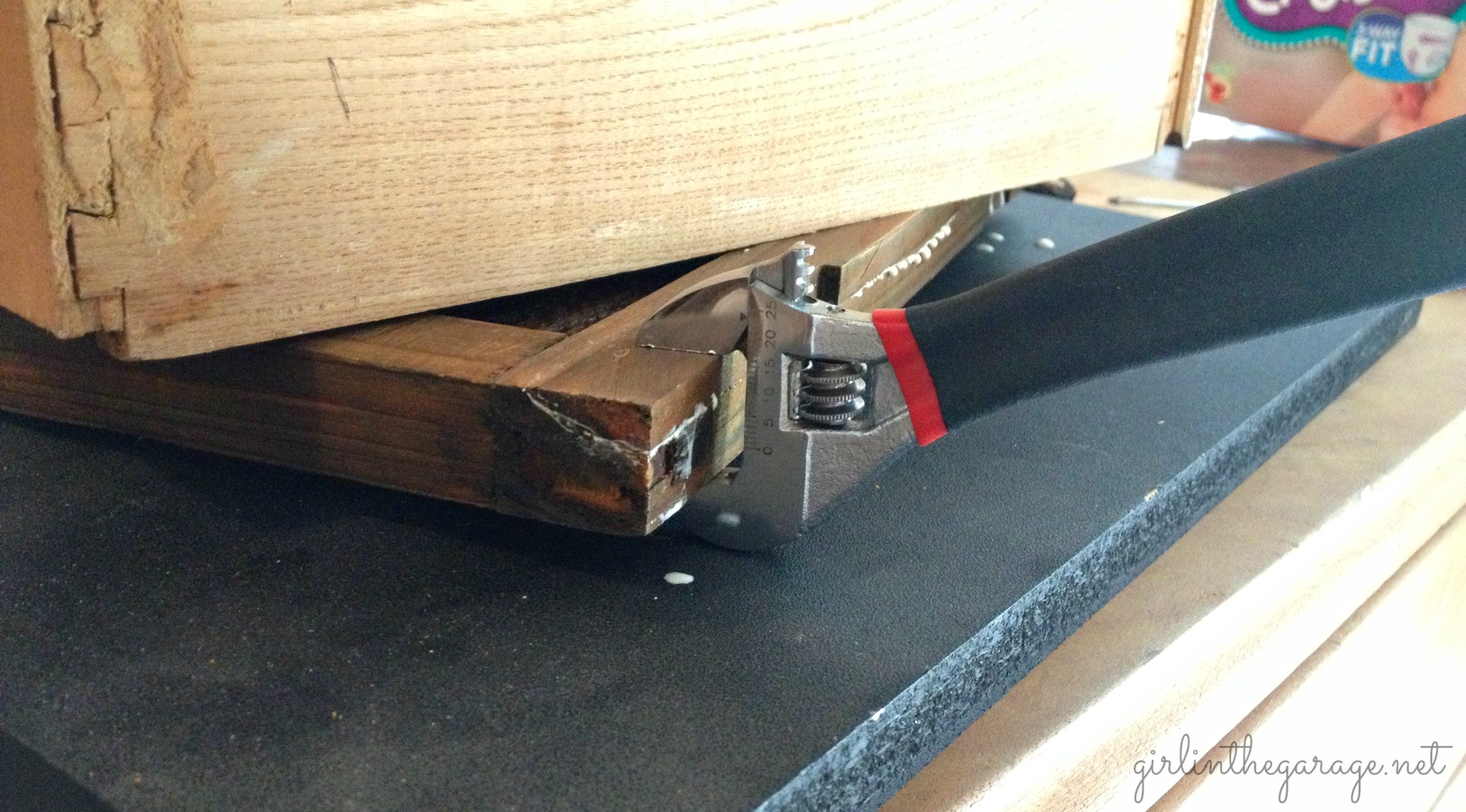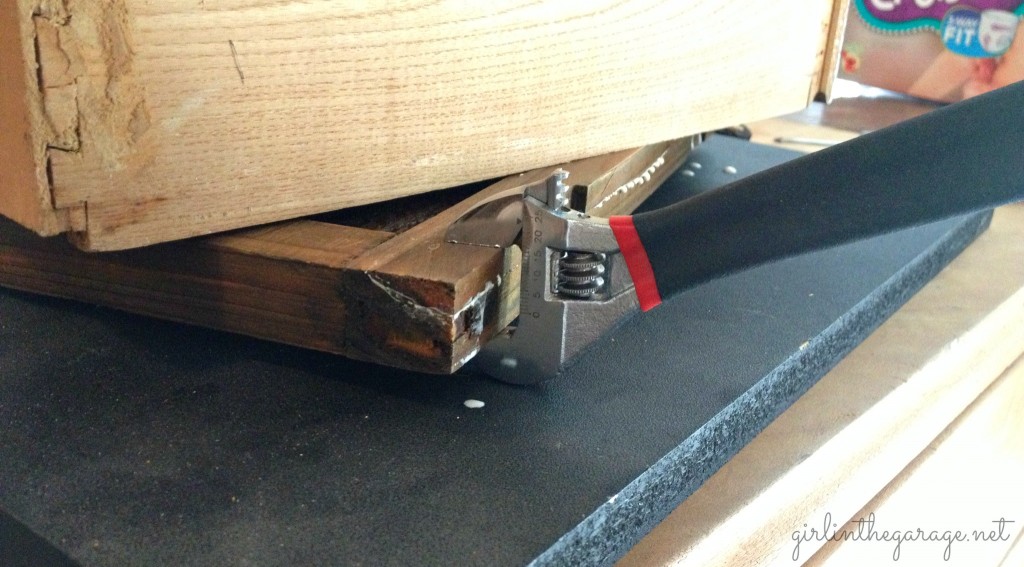 The next step was fixing the broken door.  Luckily the split was down the edge of one side, so I just used wood glue to secure it back in place and let it sit for about 24 hours.  If you don't have a clamp available, you can always use a wrench to secure a small area.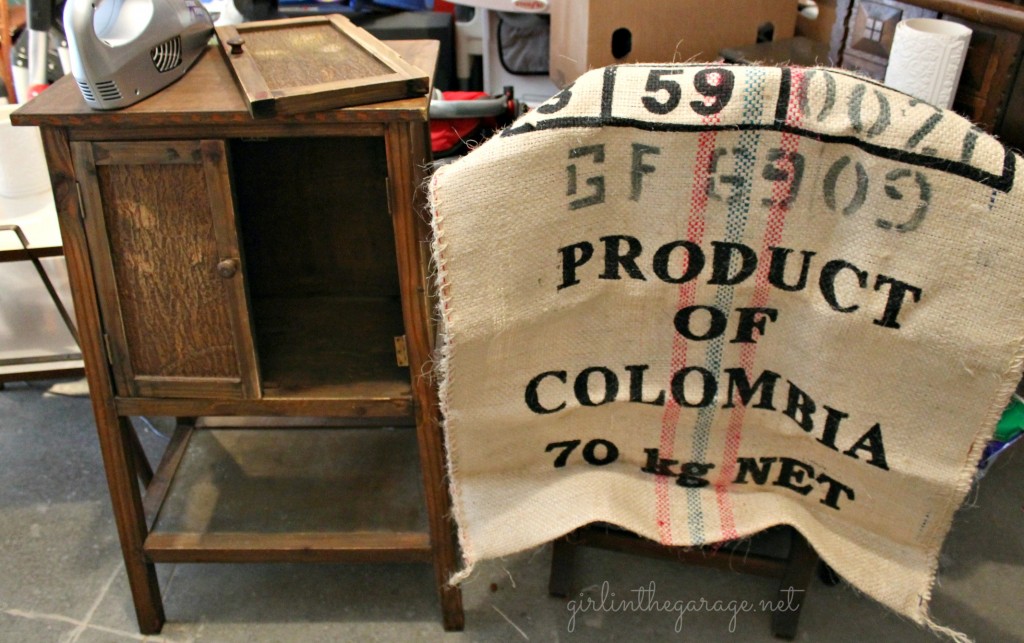 I painted everything black except for the textured areas.  Since the texture on the front and sides was so rough, I knew sanding wouldn't be a good option.  I used the other side of the burlap sack from my burlap art I made last year and cut out four sections to decoupage onto the table with Mod Podge
.
After applying the Mod Podge in sections, I had to hold the burlap in place for a long time until it stayed up by itself.  I was honestly worried that it might not be strong enough but it worked great!  I finished by distressing the wood a little and then applying Annie Sloan clear wax as a protectant.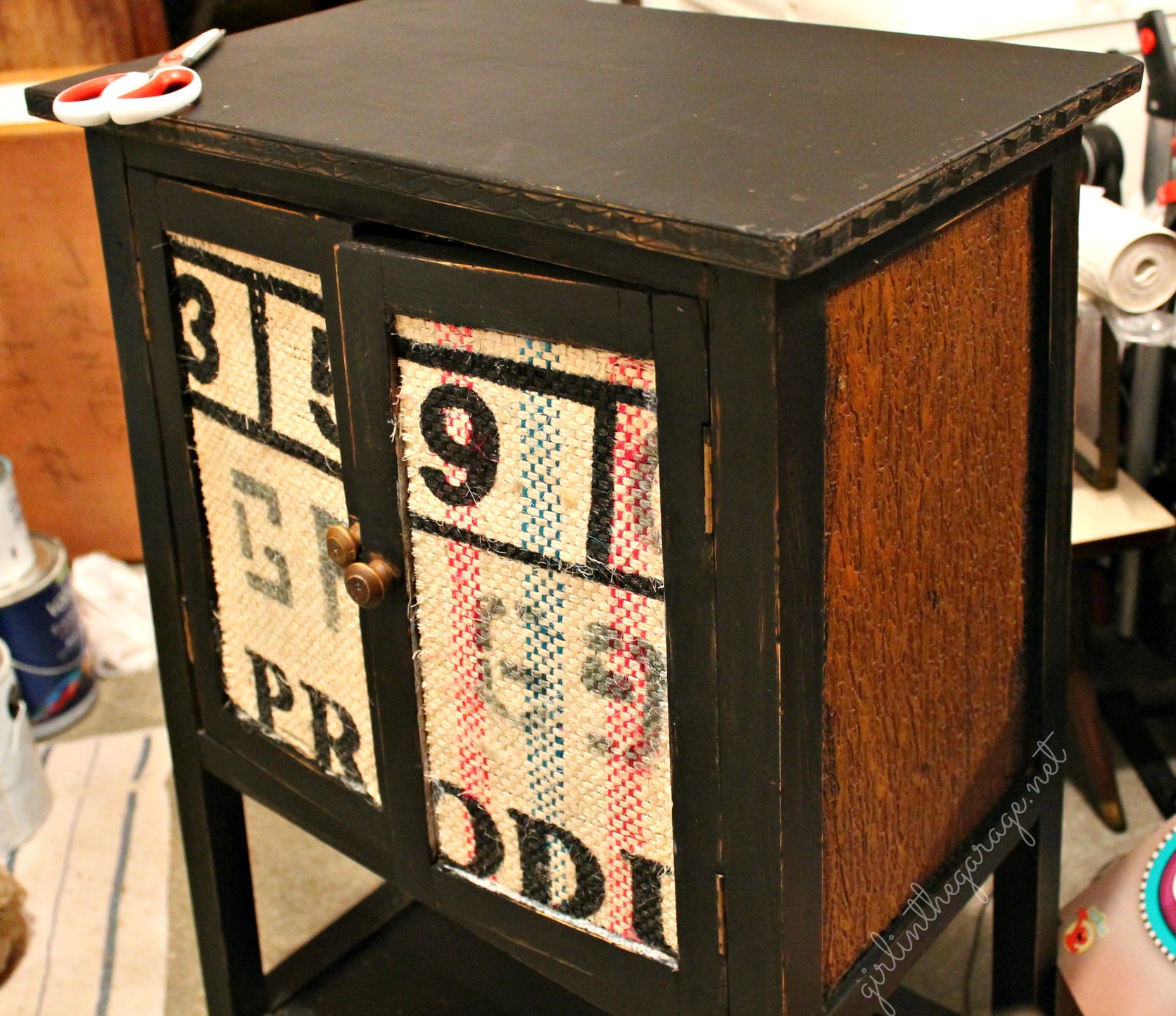 I absolutely love the table now and I think it looks a million times better than before.   Pinecones definitely aren't my favorite decorating accessory.  😉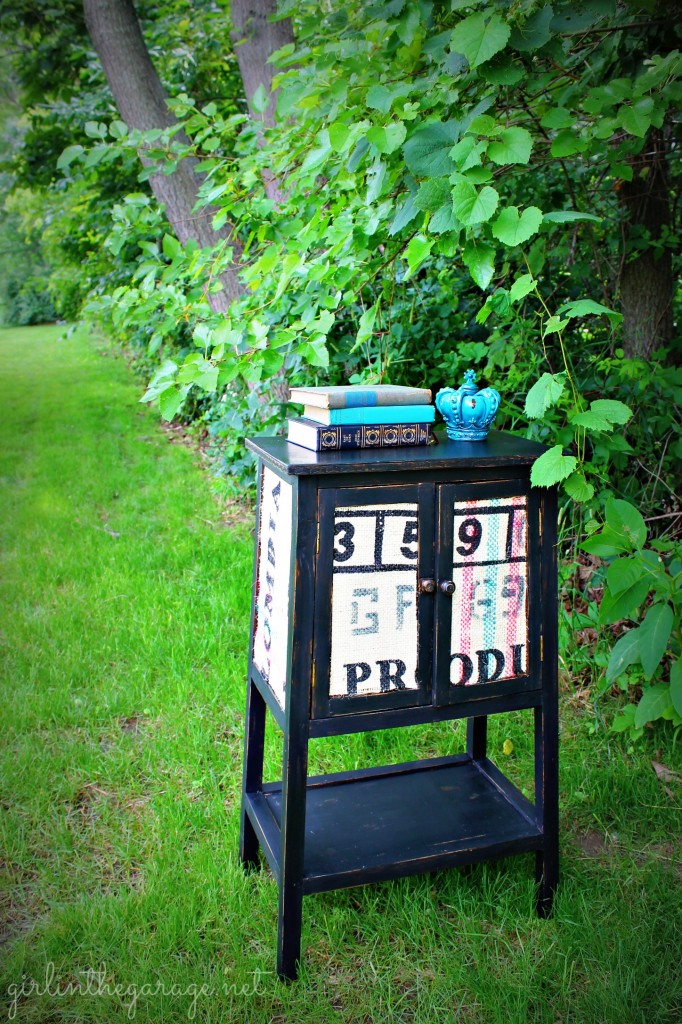 I also like how the little bit of turquoise and pink on the burlap pop against the tan and black.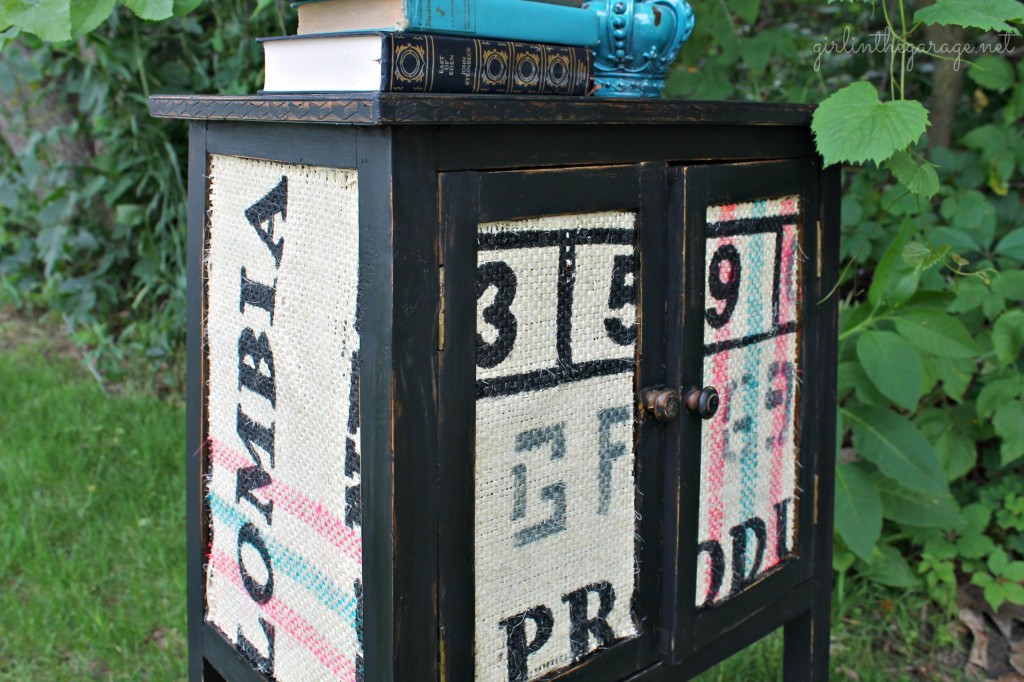 Did you notice the detail in the woodwork on the trim?  Beautiful.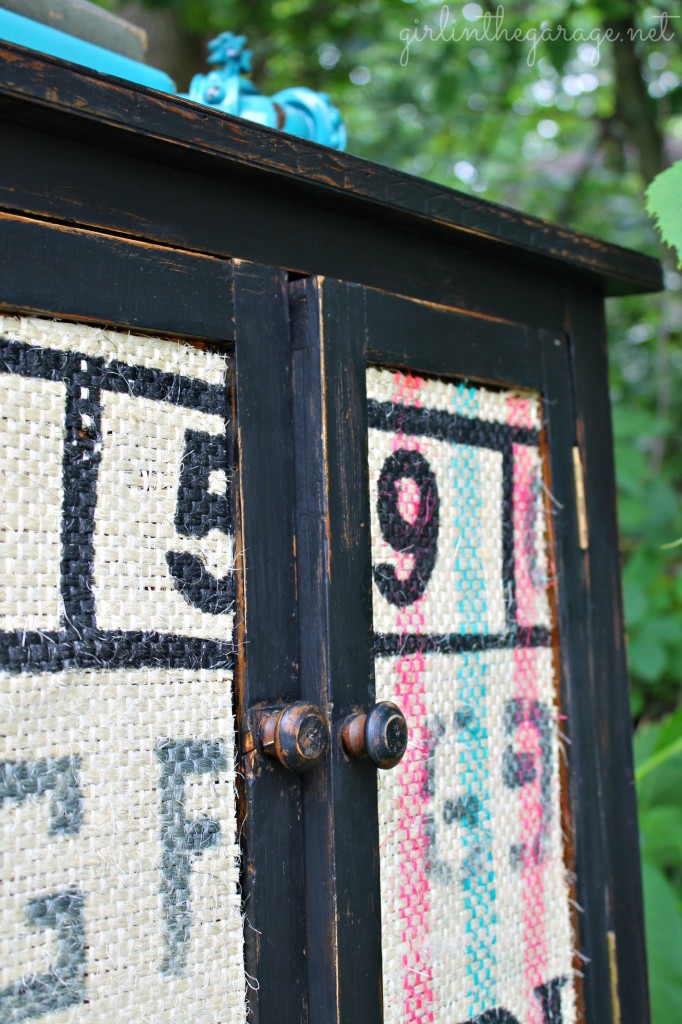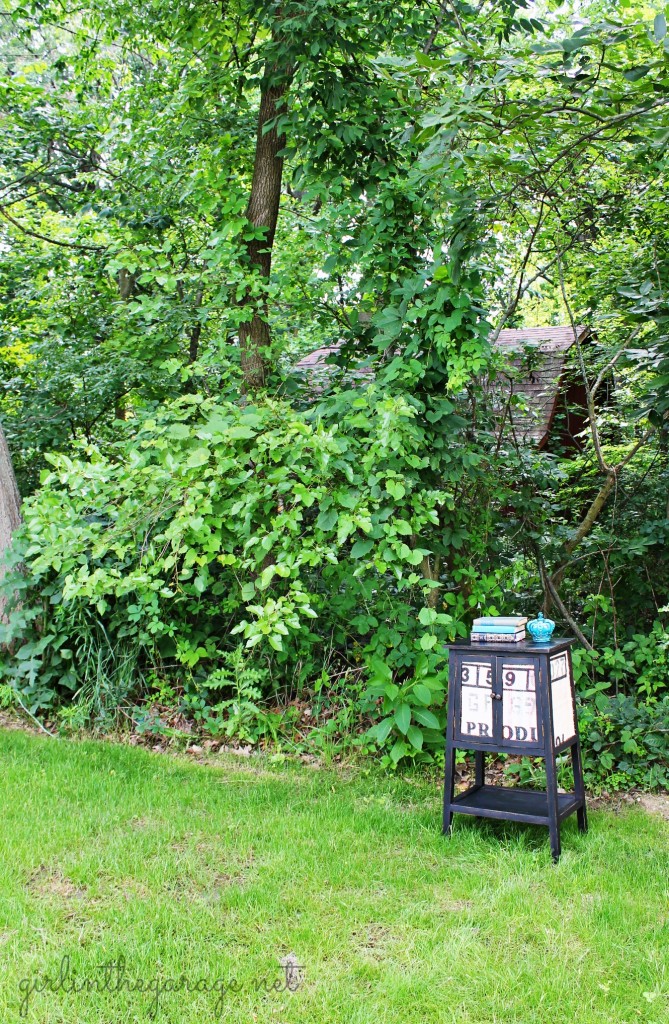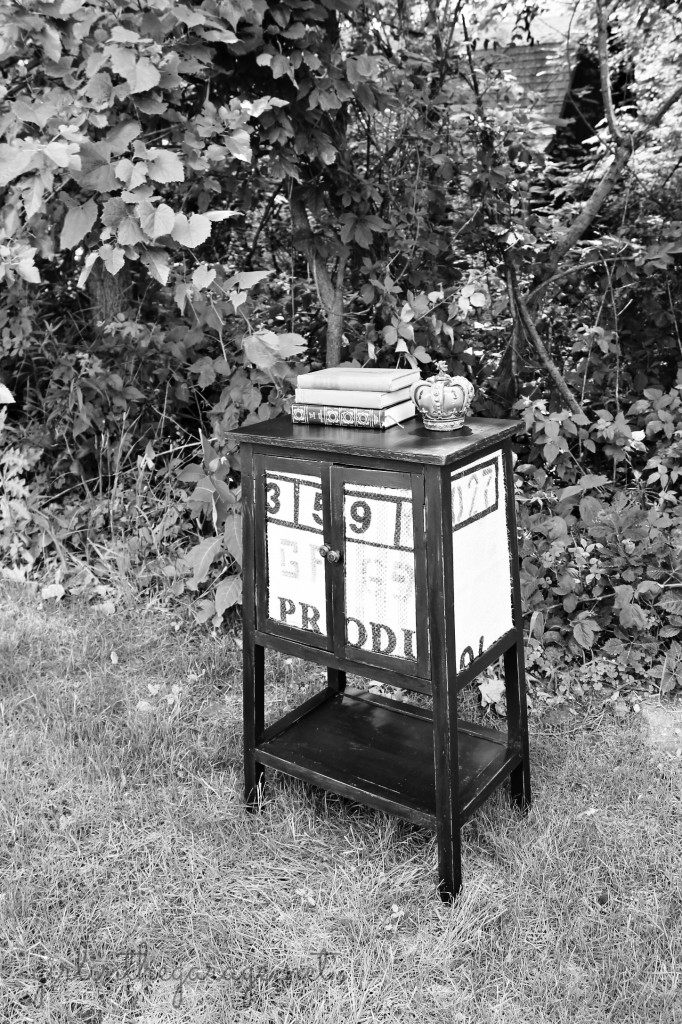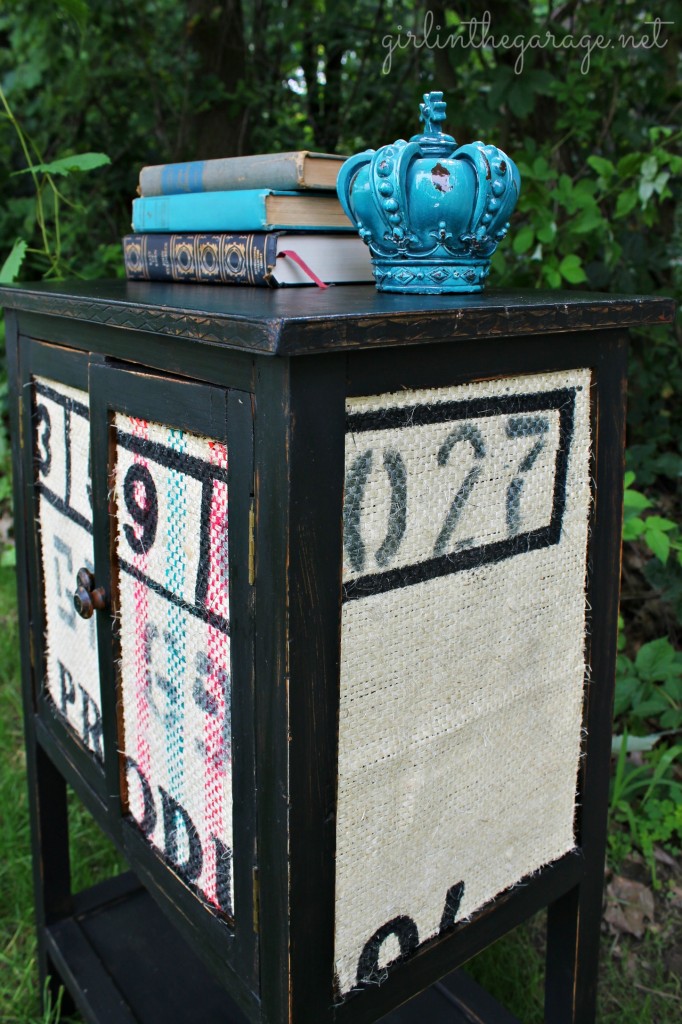 This table has been sold.
Jen
Miss any of my recent posts?  Catch up here:
This post has been featured at: