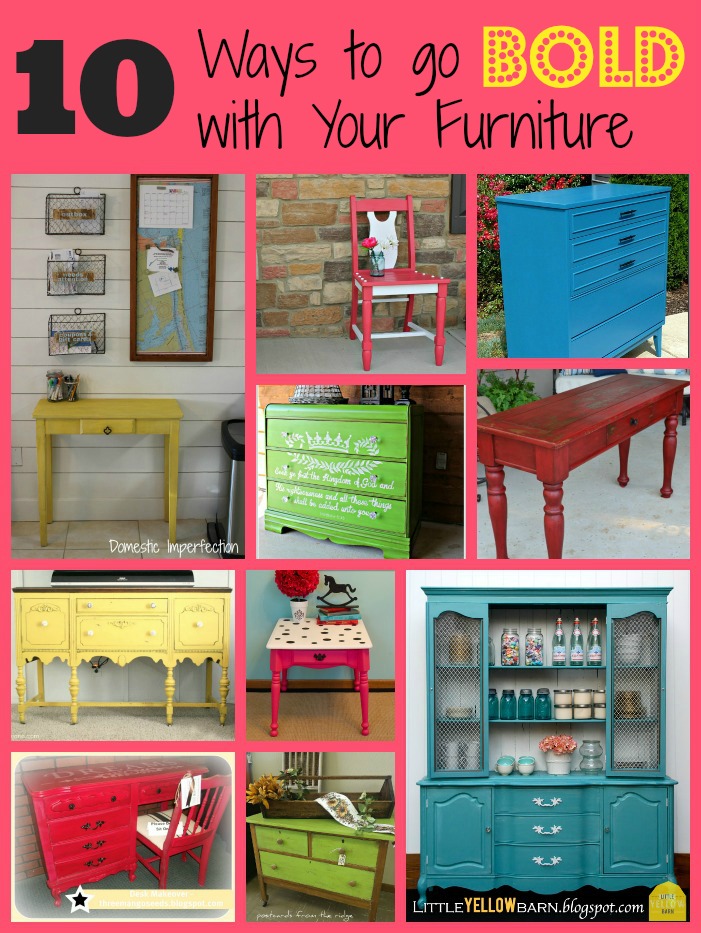 I'm guilty of usually taking the safe route with color choices in my home.  Brown, cream, white, light blue, etc. are great colors to build a room around, but I'm trying to add more color like in this mirror I painted for my entryway.  Sometimes you really need something special to catch your eye and brighten things up.  I don't recommend painting your living room walls neon green, but how about something on a smaller scale?  A bold colored piece of furniture can make a huge difference in an otherwise neutral space.  Remember, paint is a powerful thing!
By clicking the links below, you will be taken to the tutorial on that blog for that particular project.
*If you'd like to Pin any individual projects, please click the link and then Pin directly from that blog.*
1. Red milk paint table by Lilacs & Longhorns
2.  Provence blue chalk paint hutch by Little Yellow Barn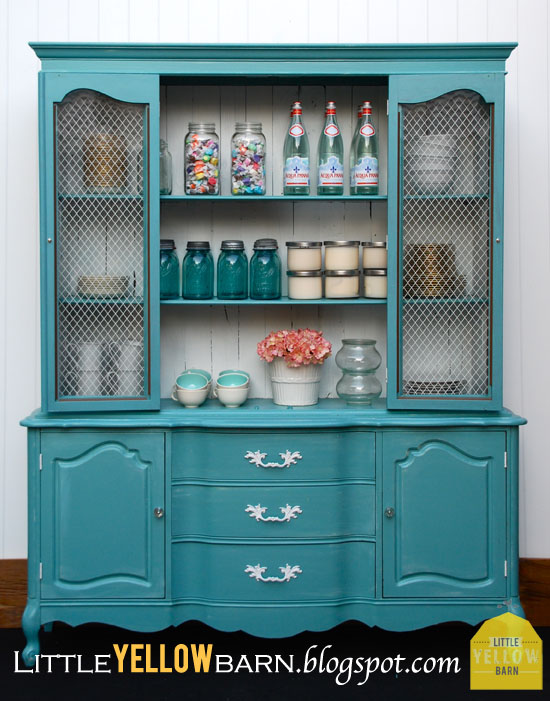 3.  Yellow buffet by Lolly Jane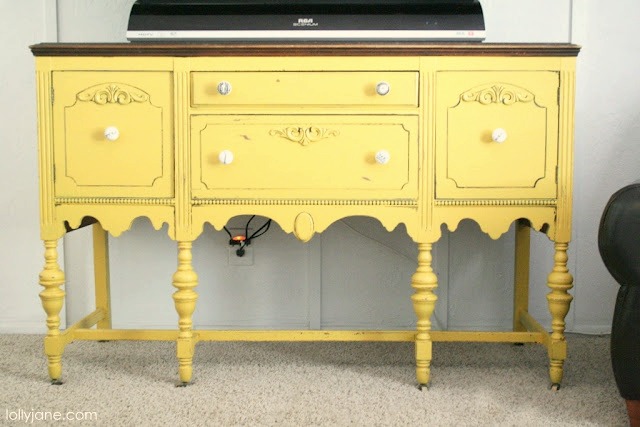 4.  Red desk by Three Mango Seeds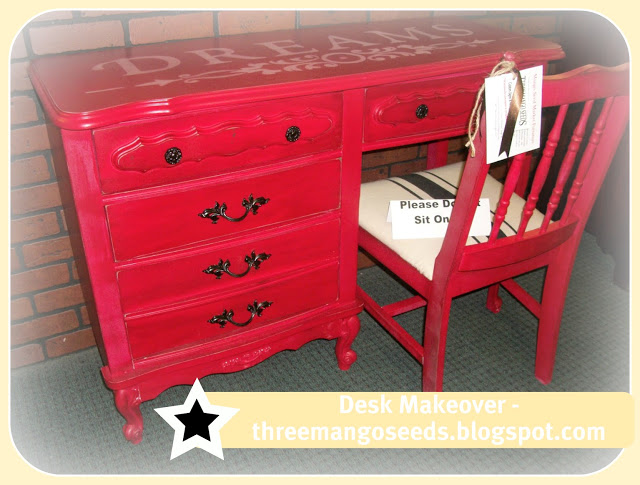 5.  Green dresser by Three Mango Seeds
 6.  Berry Blush Chair by Girl in the Garage (that's me!)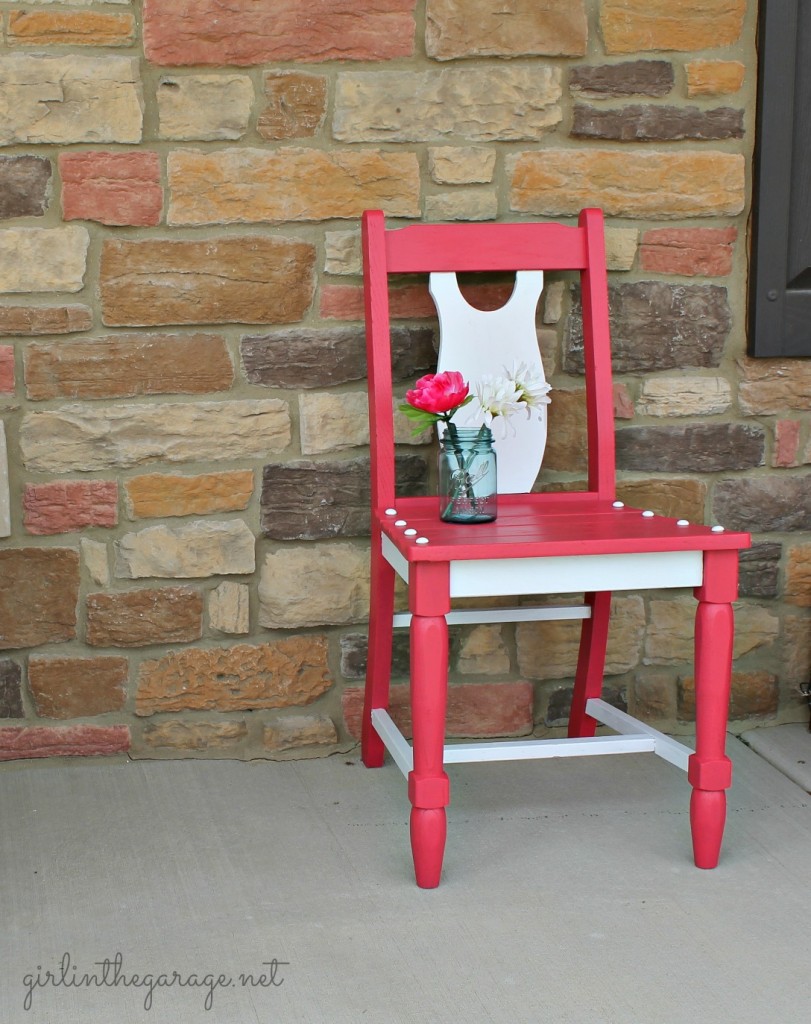 7. Yellow table (and kitchen command center) by Domestic Imperfection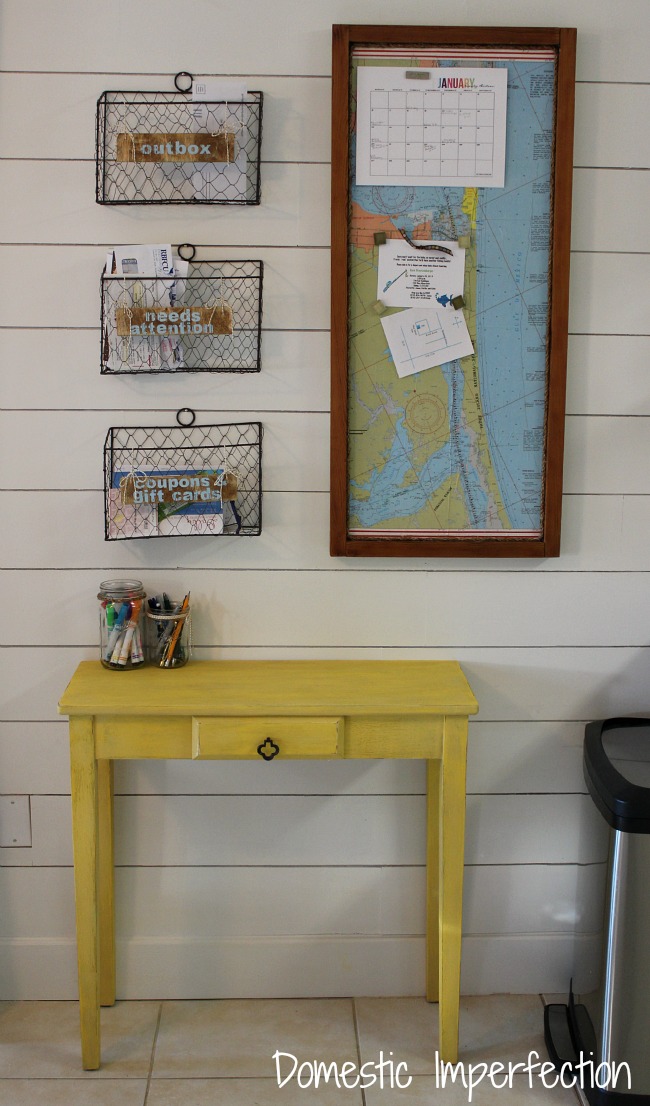 8.  Blue dresser by Plum Doodles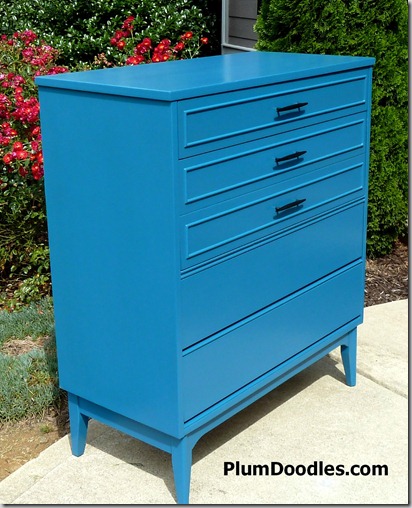 9.  Green dresser by Postcards from the Ridge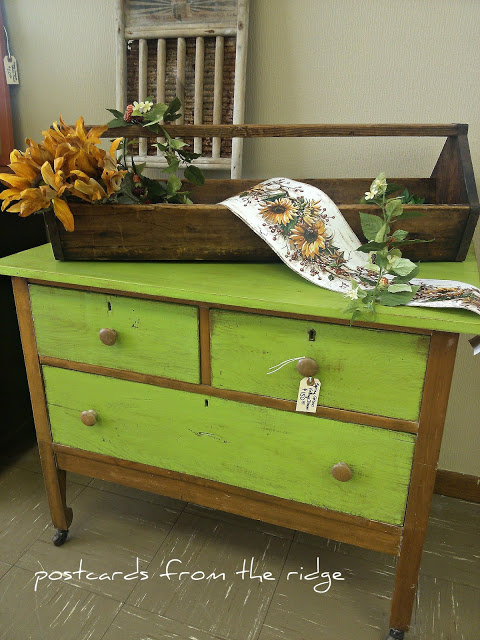 10.  Pink nightstand by Restoration Redoux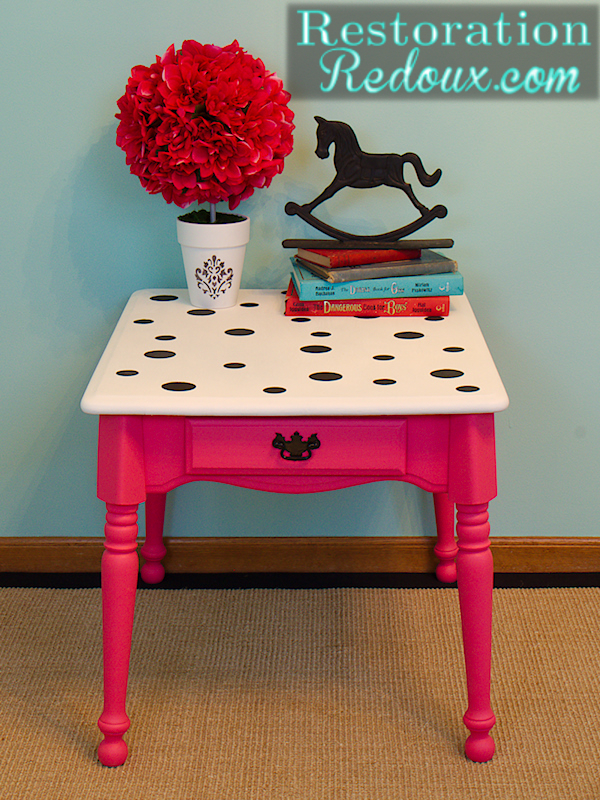 There you have it – 10 great ways to go BOLD with your furniture color!
How are you planning to brighten things up?
Jen
*Other recent/related posts:
*And don't forget to enter these giveaways through July 14: