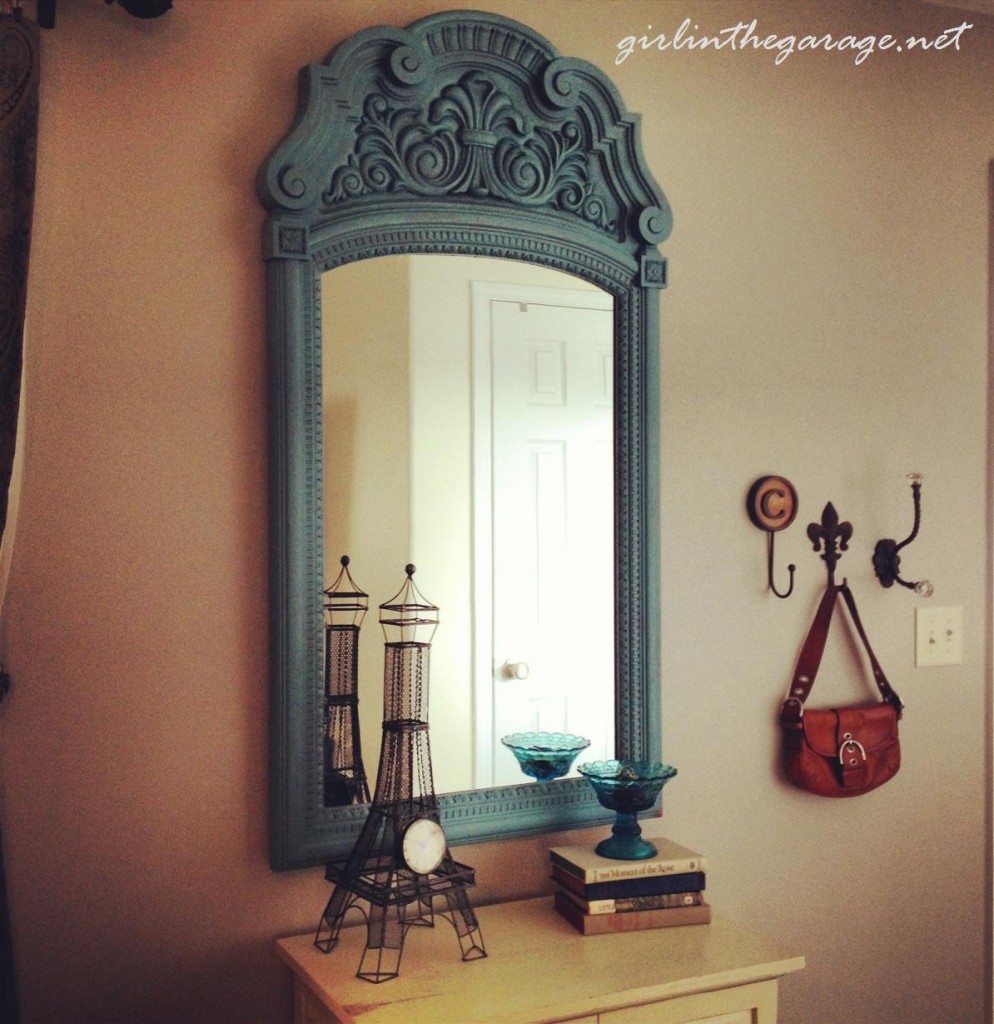 I'm in the midst of redecorating our living room and one of my first projects was to fix an awkward area where the foyer and living room meet.  It's probably the highest-traffic area in our home, and often becomes a mess of "stuff" – sets of keys, my purse, shopping bags, mail, scarves, etc.  Before, pretty much everything ended up in this chair or on the small table next to the door.   (Warning: Poor quality "before" picture here!)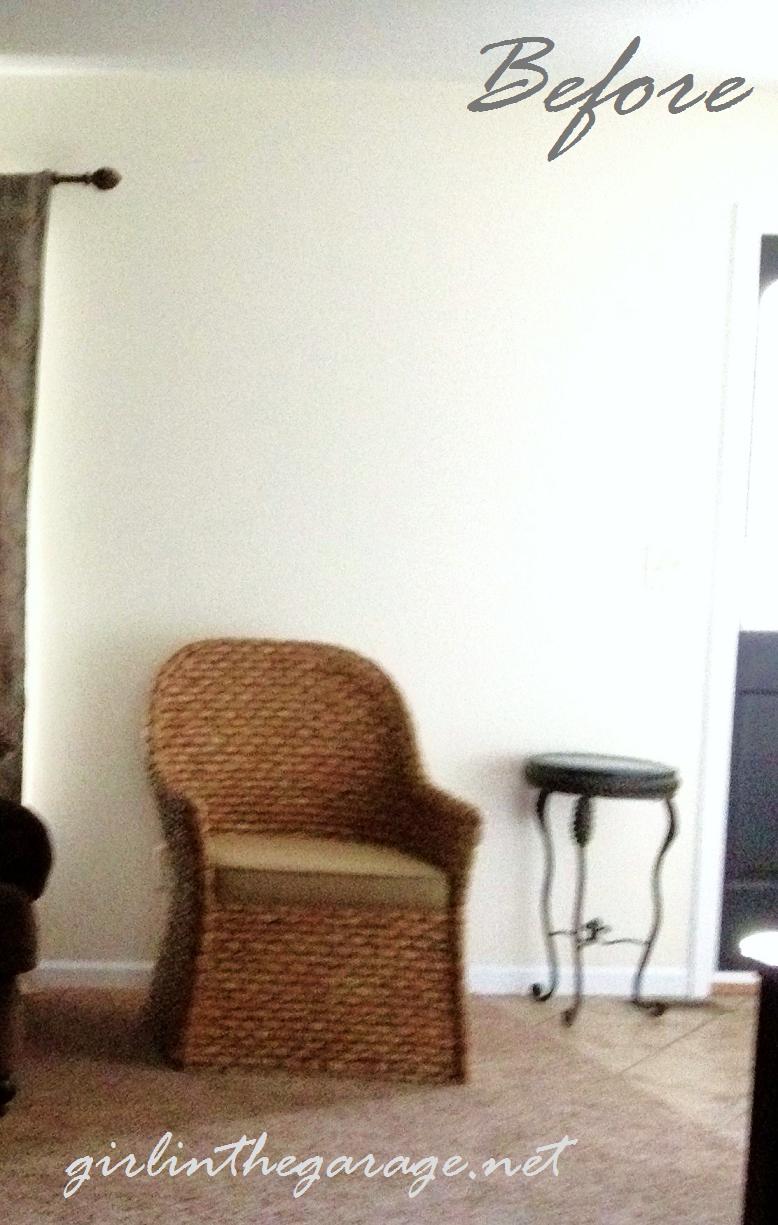 I got a great deal on a large mirror last summer at Goodwill and I knew I wanted to paint it and hang it on that wall.  One of my goals with the living room redo is adding more of my personality and some pops of color.  I am not a brown and beige kind of girl but that's been the color scheme of this room since we moved into this house a year and a half ago -boooooorrriiiing!  Here is the mirror before I painted it: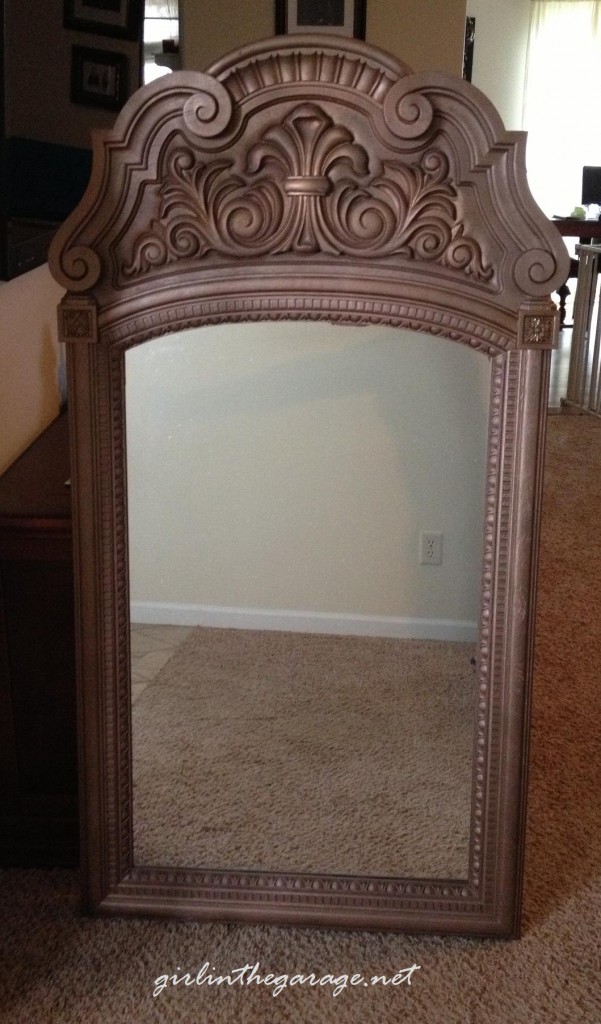 I used a Valspar paint sample from Lowe's called Flood Tide which came across as a beautiful teal/turquoise.  I just love all the little details in the frame, although it made it harder to paint!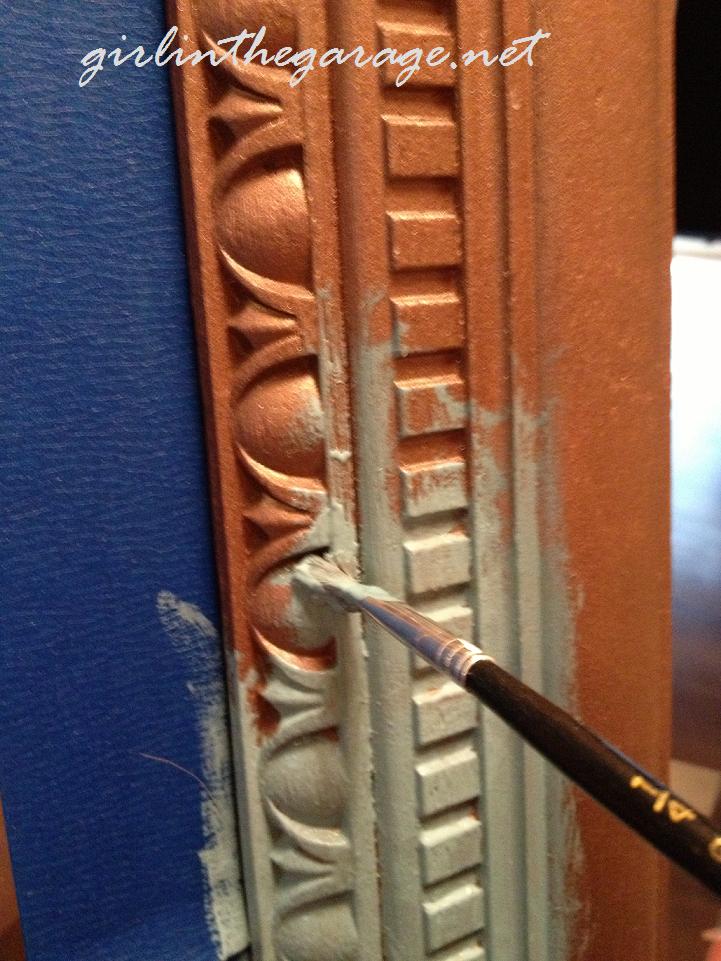 When the mirror was done, I hung it and rearranged some furniture by bringing over a small cabinet underneath.  I set up some decor that fits with my personality- an Eiffel Tower because I've always loved anything French, a stack of vintage books, and a vintage turquoise glass bowl which now holds our keys.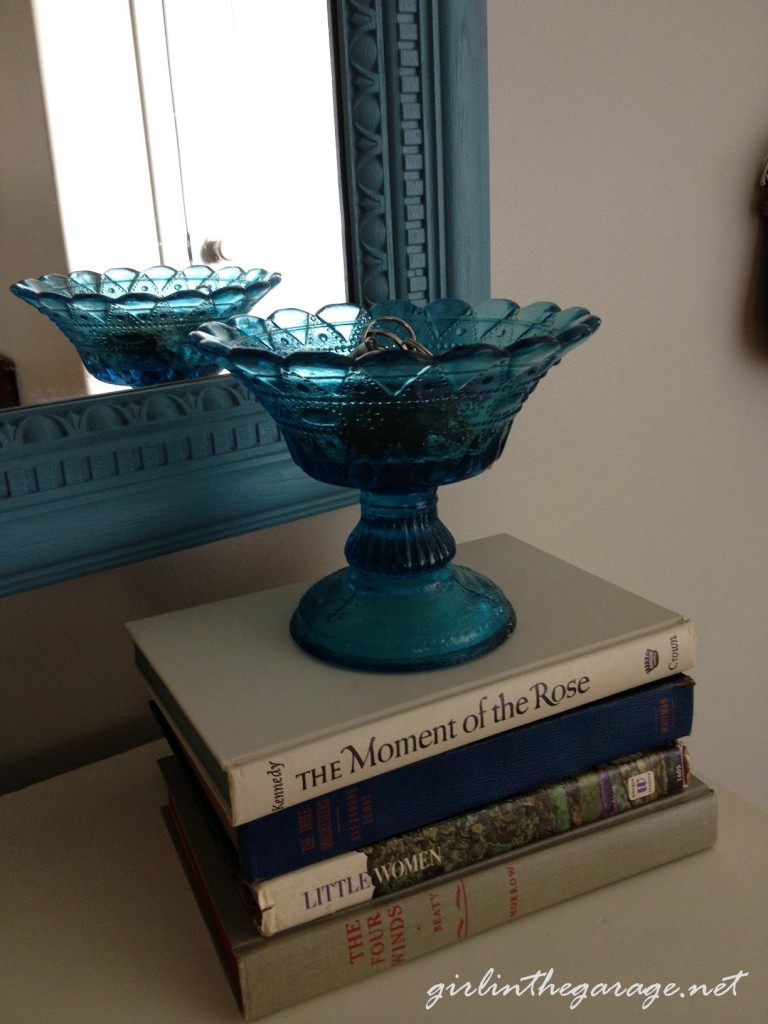 I also hung some wall hooks (one of my purchasing obsessions!) to hold my purse, scarf, etc.  Now I don't have to leave my necessities thrown on a chair!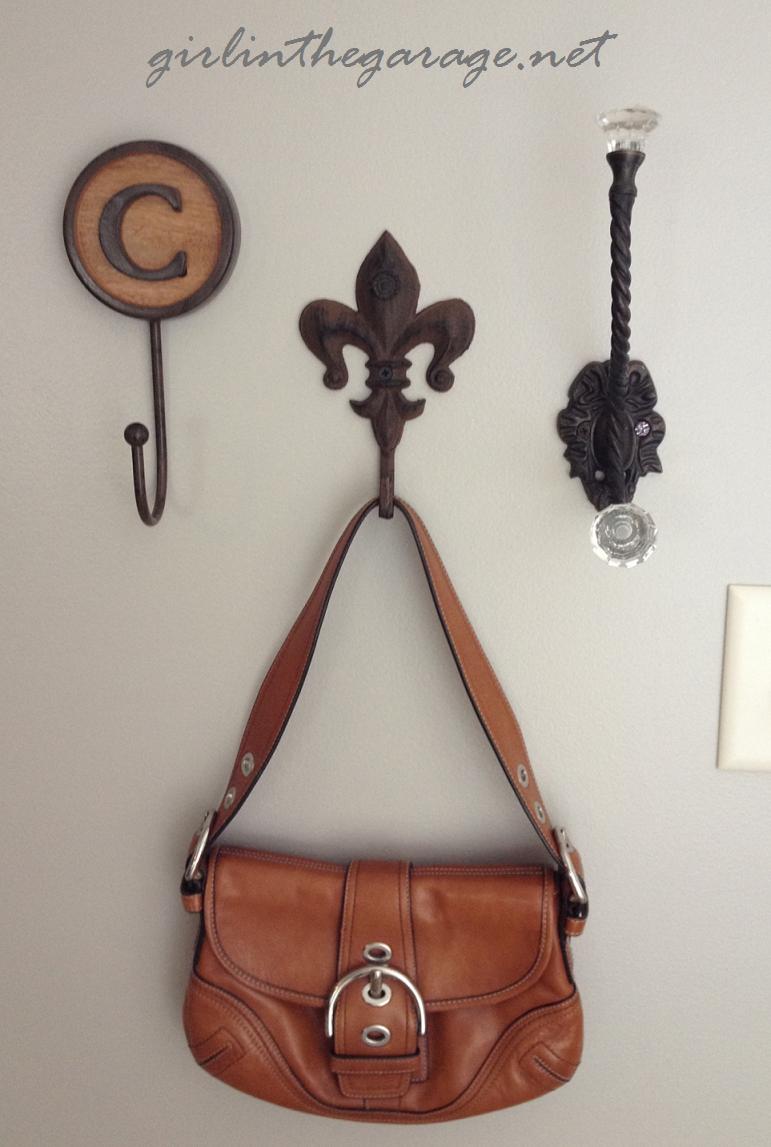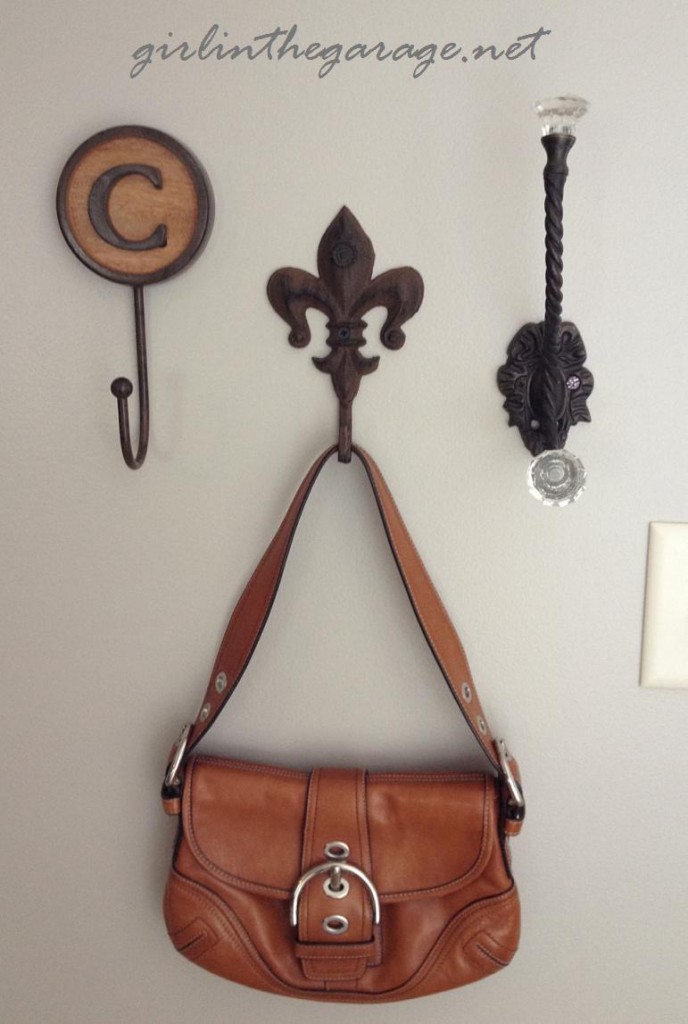 Here is the detail of the top of the mirror: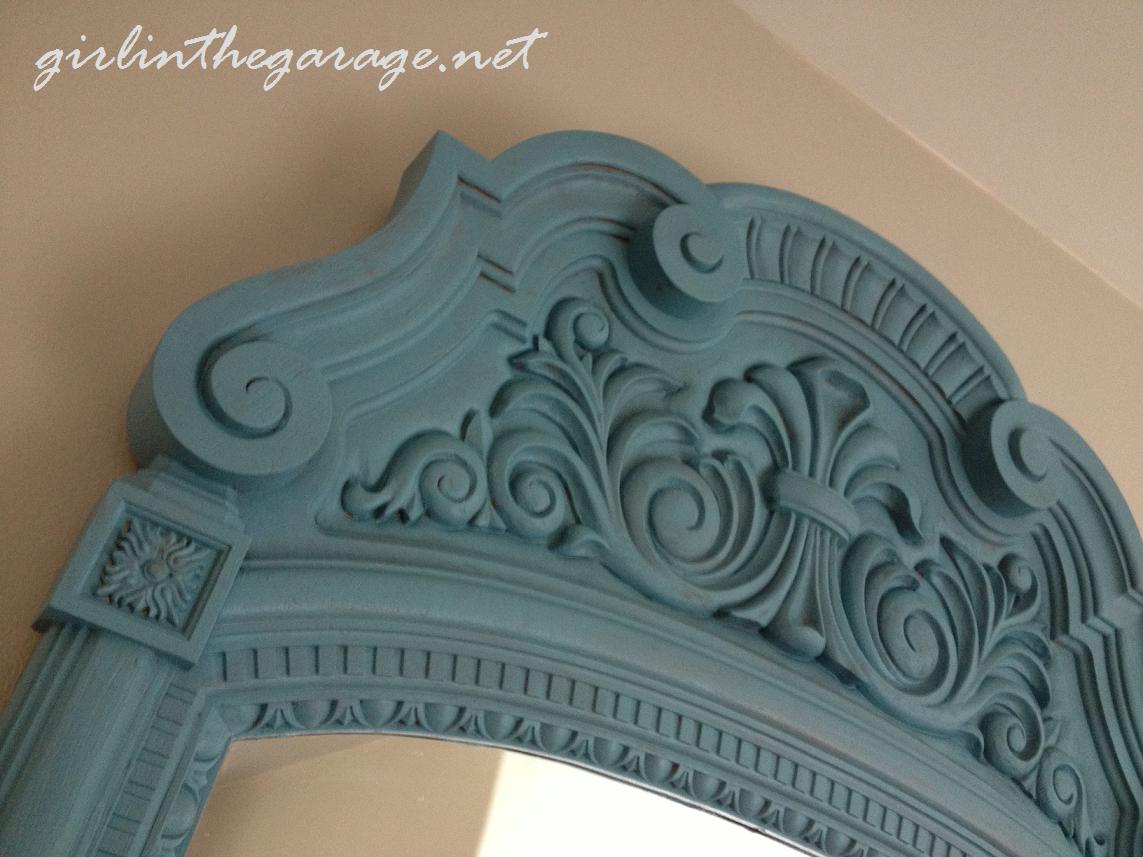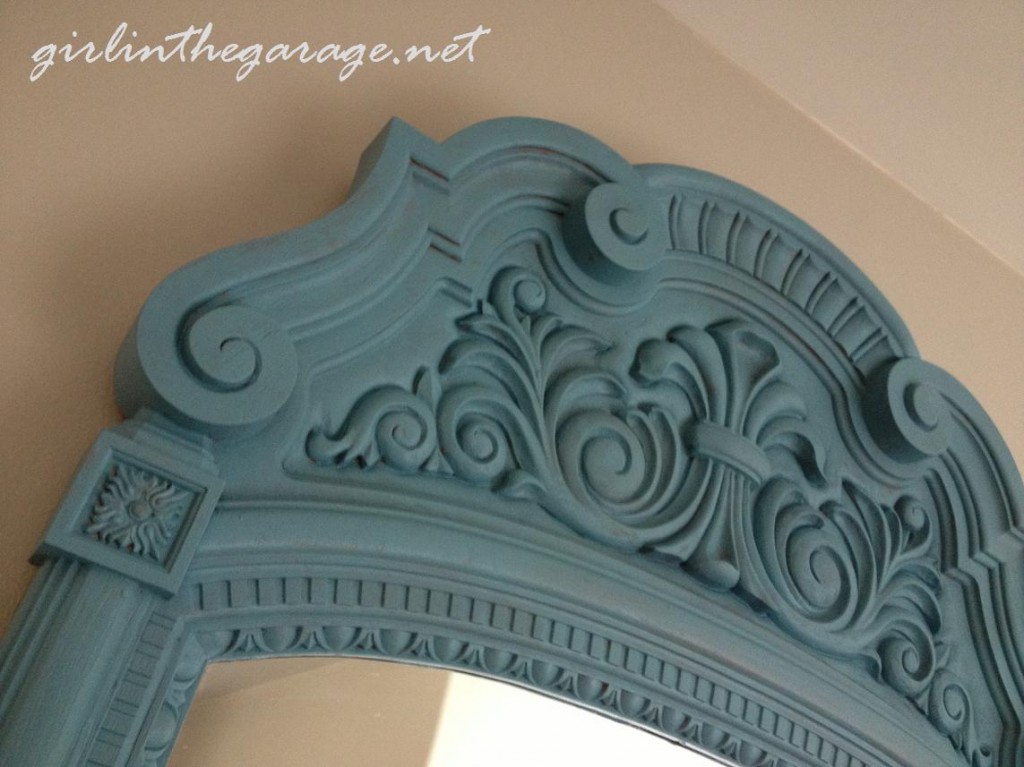 I really enjoy the finished look of the formerly awkward entryway and that we now have specific places to hold important things.  I'm also excited to incorporate color into one of the most used rooms in the house!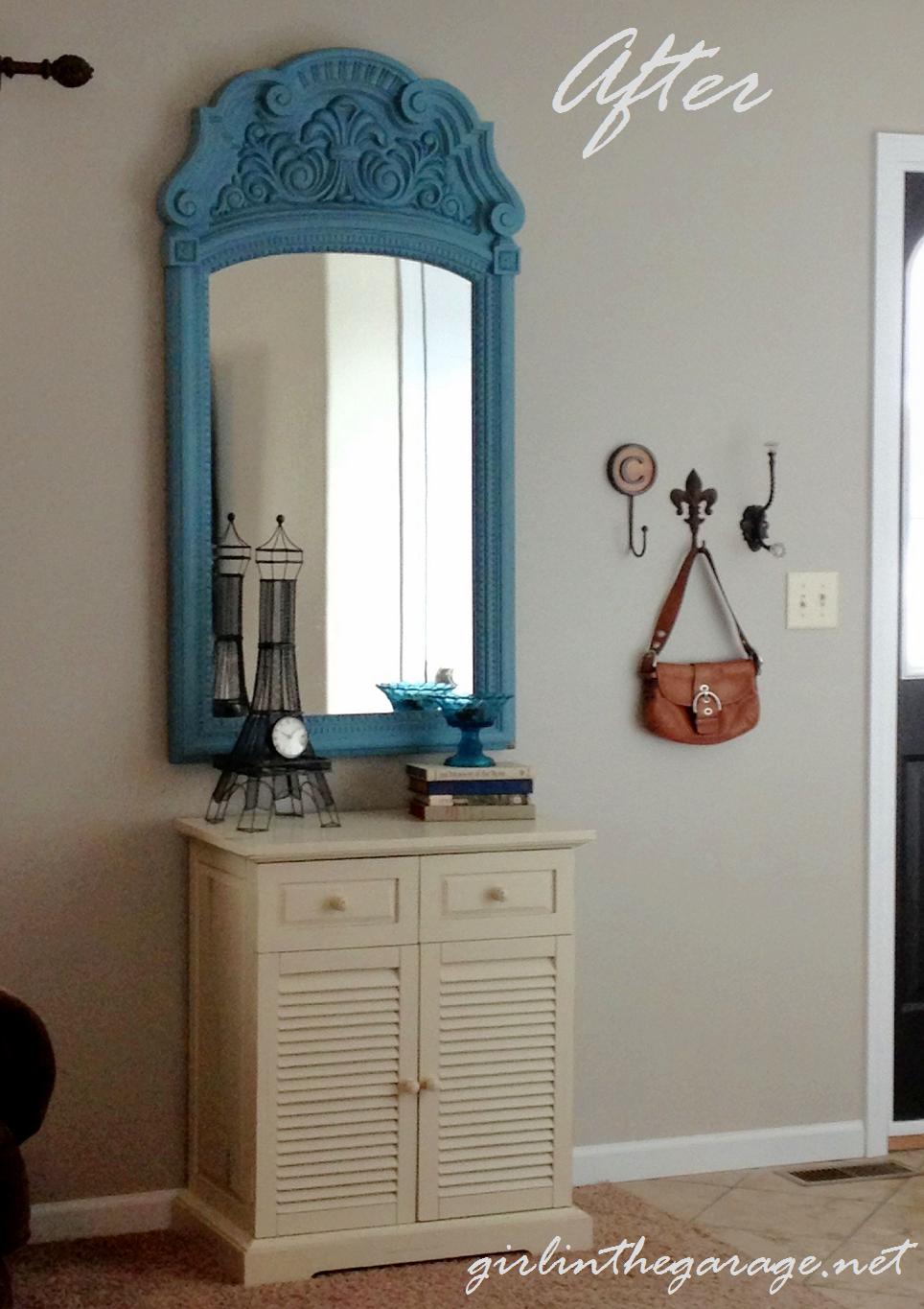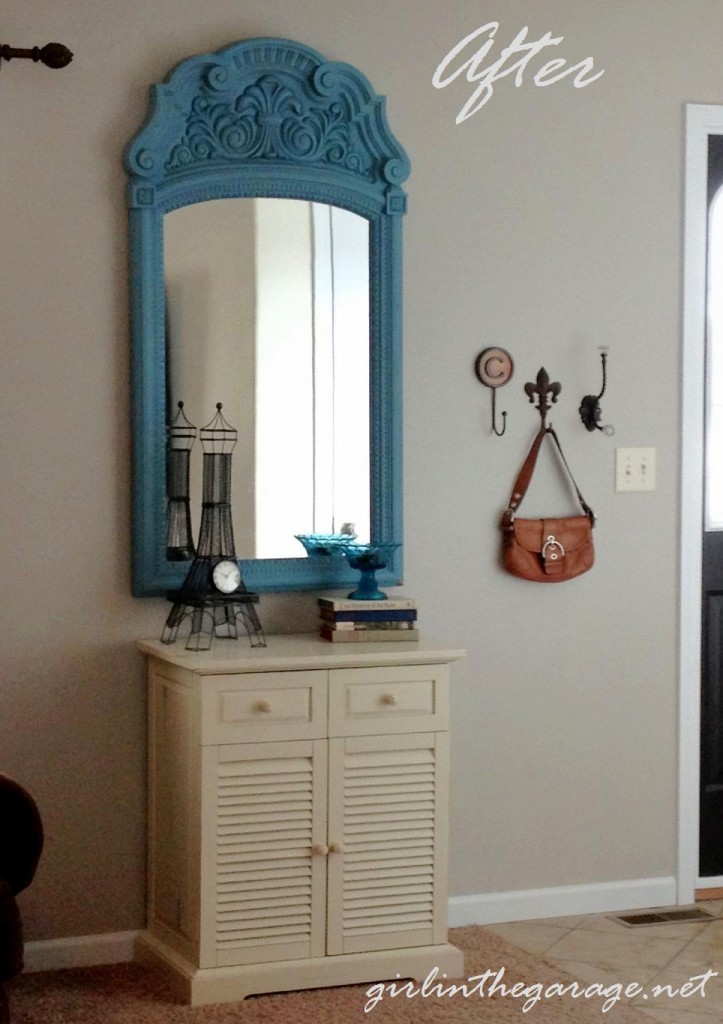 Do you have any awkward areas in your home that you've made into something beautiful and functional?
Do you have any design dilemmas that you're trying to solve, and need some direction?  I'd love for you to leave a question or comment below!
Happy Decorating, Jen