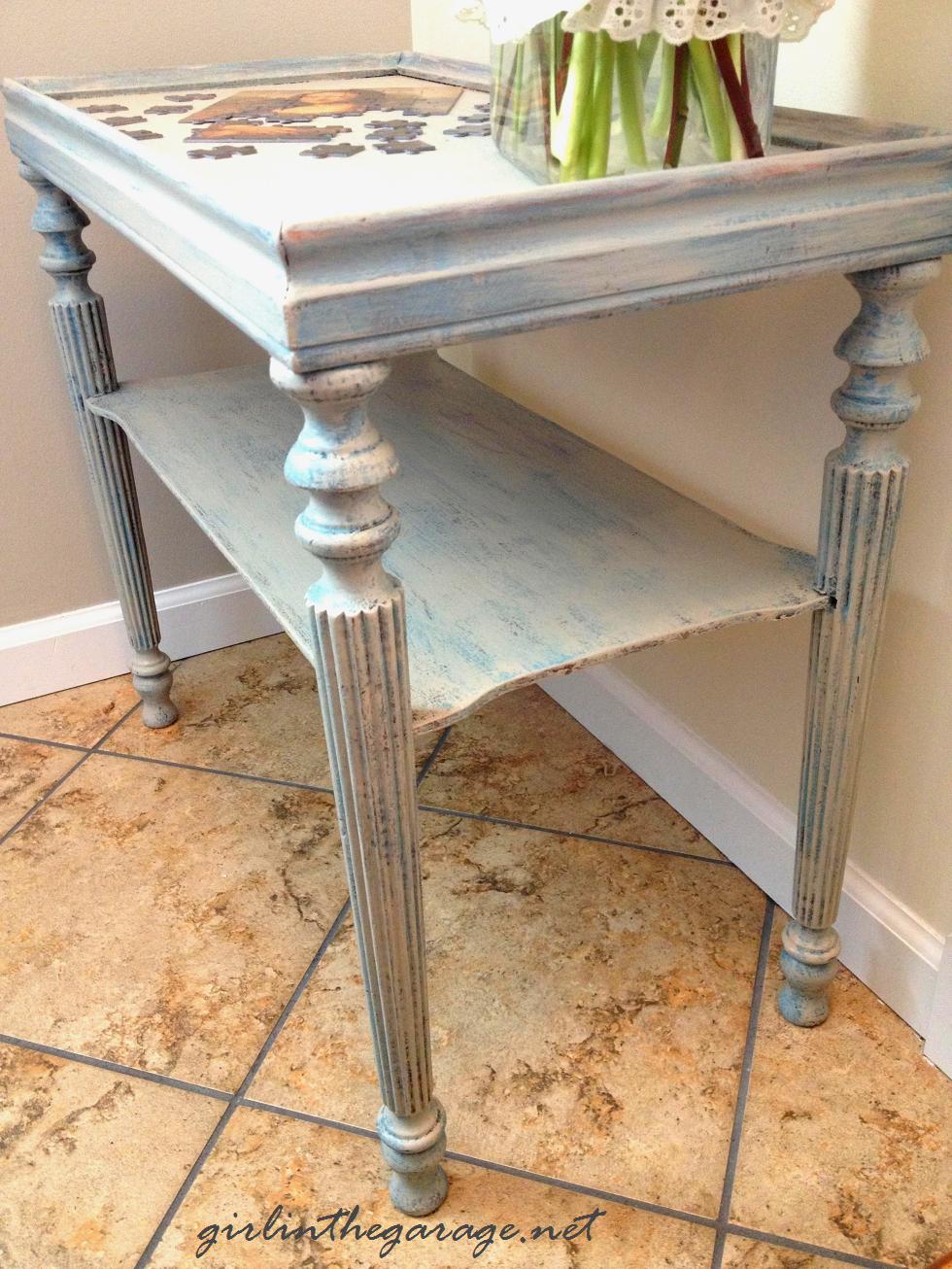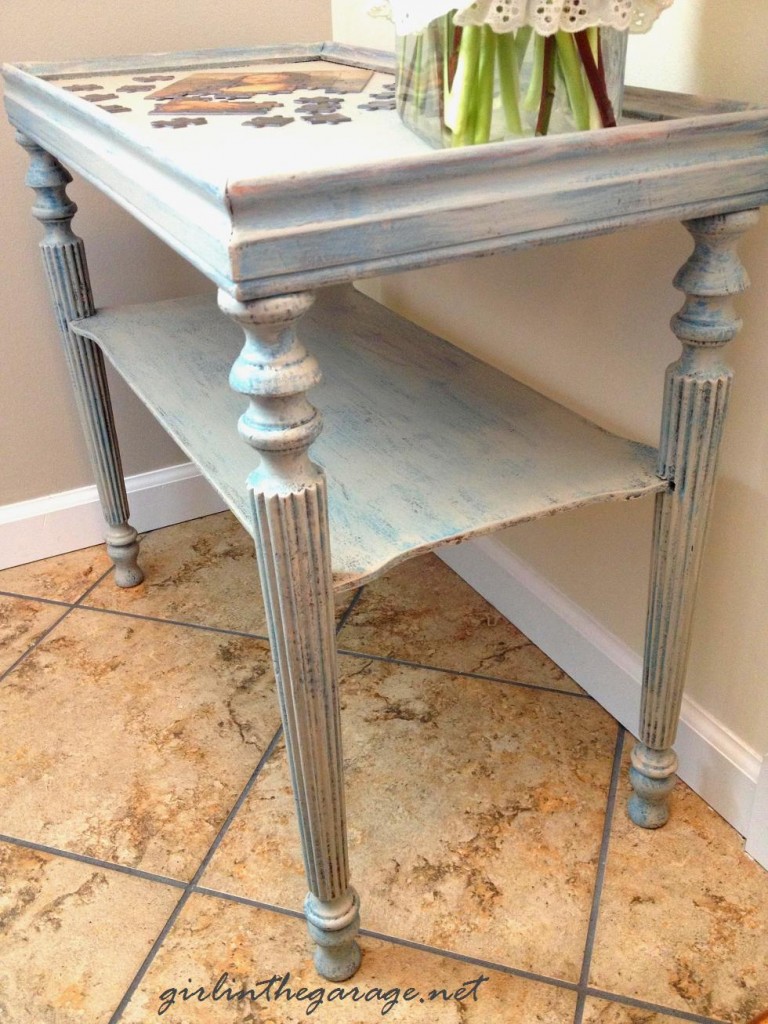 I got this table for a steal this summer at a yard sale.  It had definitely seen better days and had a few minor issues, but nothing that some paint couldn't fix!  This is what it looked like before I did anything to it: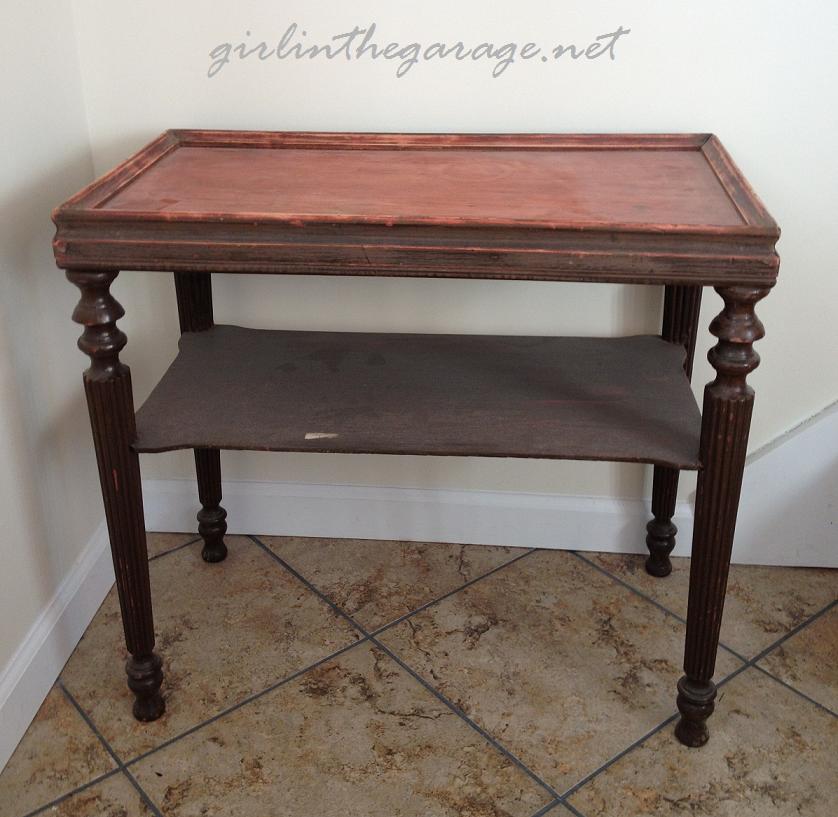 I thought it had very nice legs.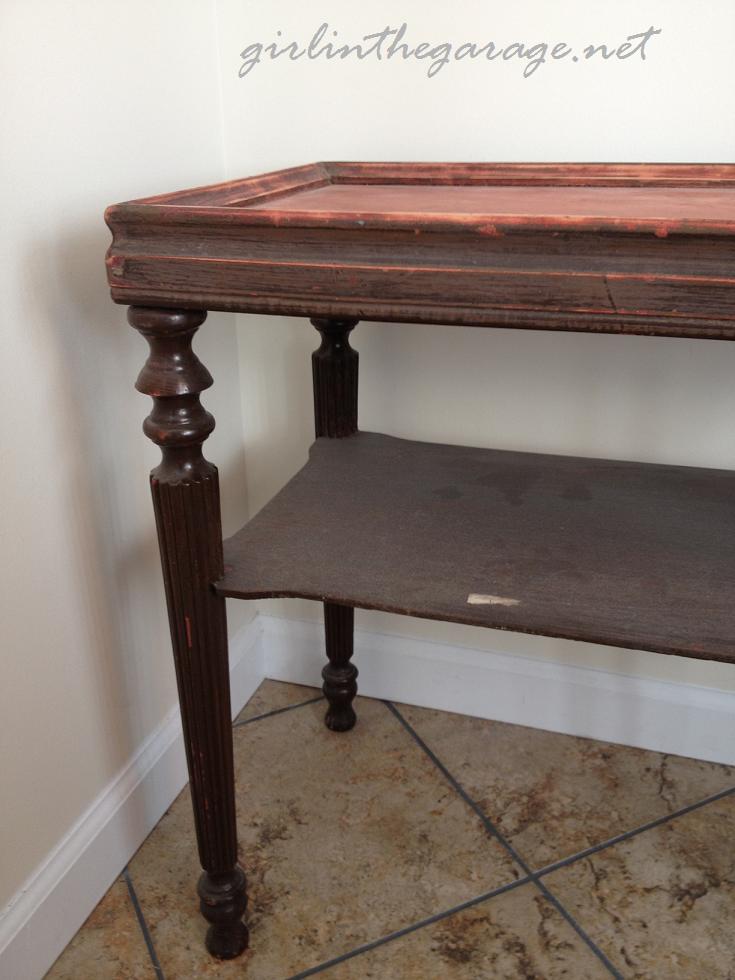 First I casually painted it a pretty shade of blue like my mirror since I'm loving this color right now.  I didn't worry about painting it perfectly because this was just the first layer.  Then I lightly sanded a few areas so some of the original wood could show through.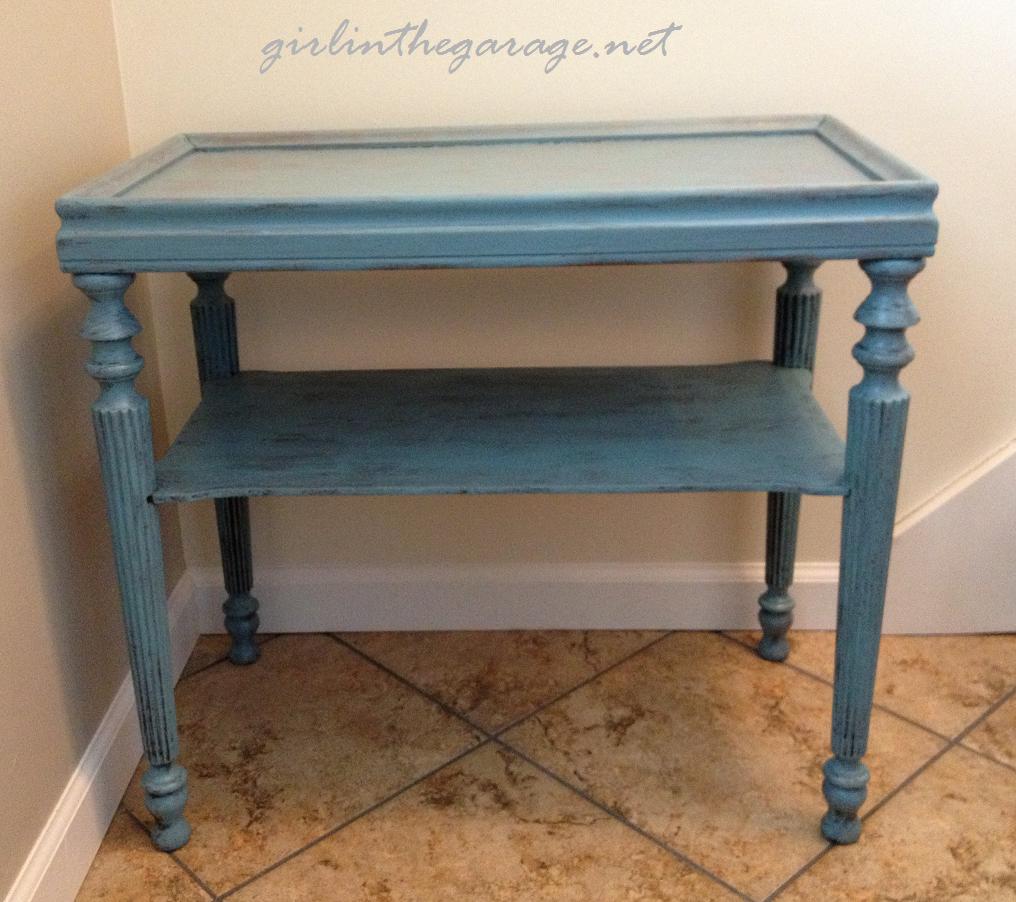 Then I casually painted over the blue with a pale Valspar Montpeliar Ashlar Gray.  Again I distressed a few areas until I was satisfied with the result.  And here it is: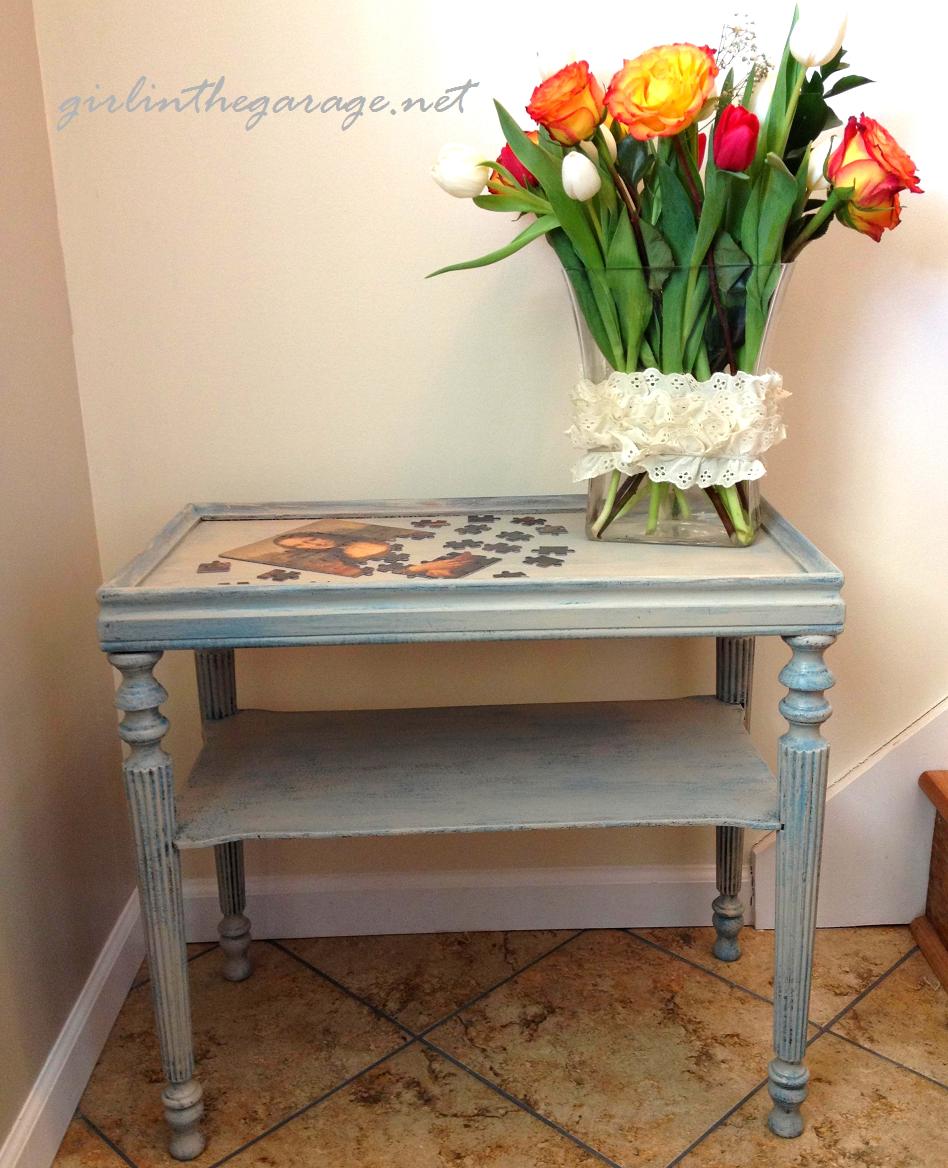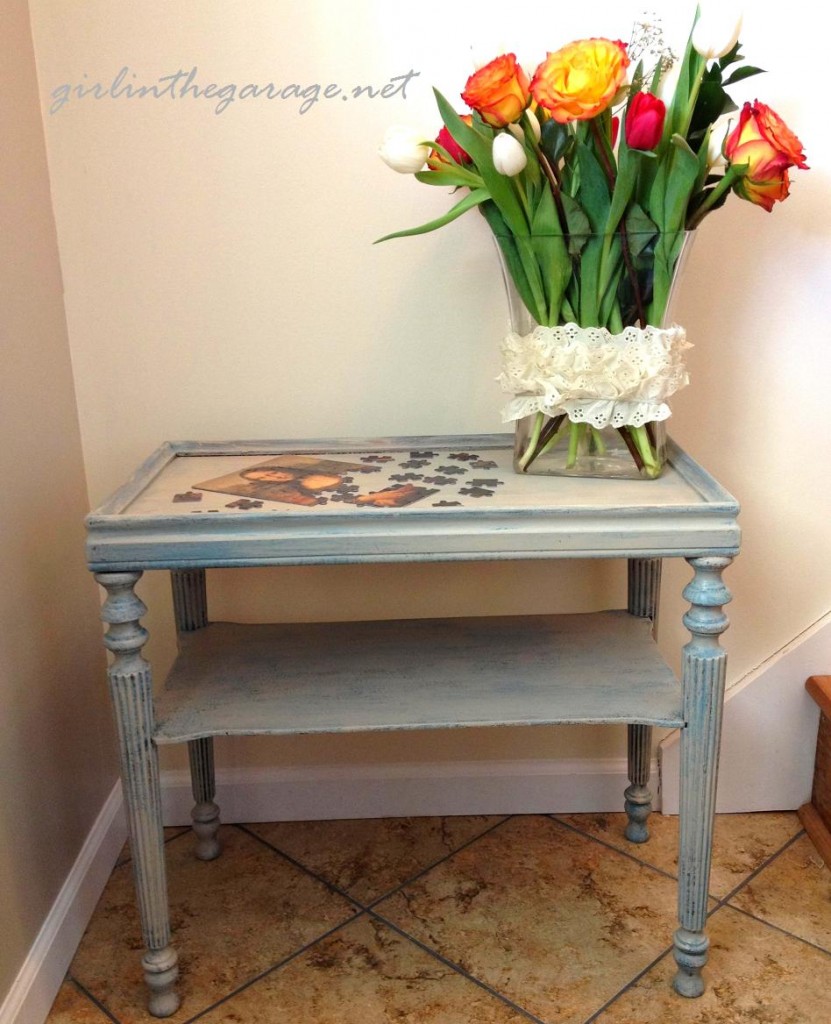 I finished it just in time to display the lovely flowers I got for Valentine's Day.  (After I wrapped the vase in eyelet ribbon.)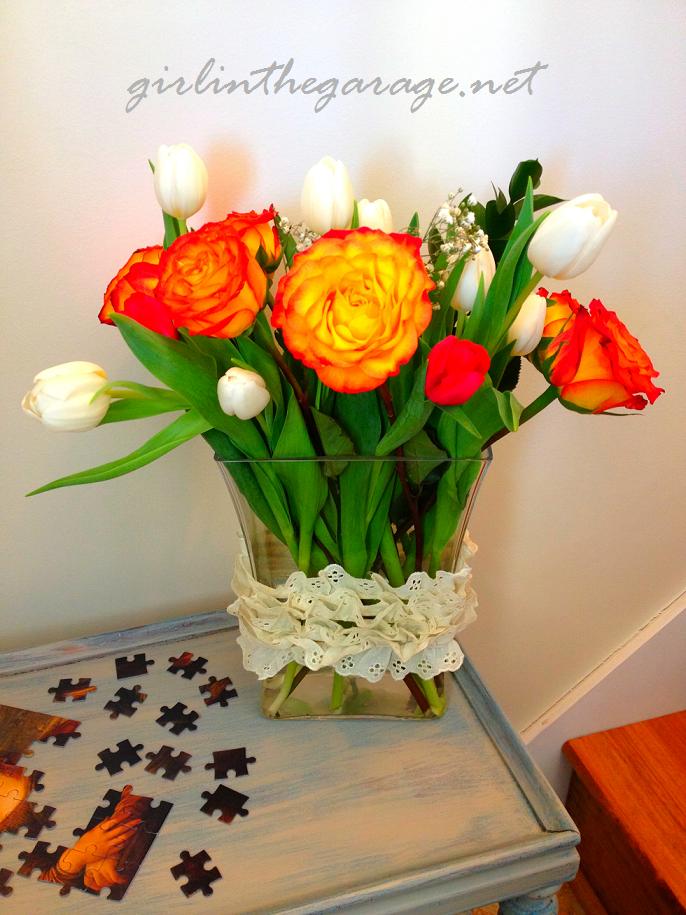 Looks like the perfect place to hang out and put together a jigsaw puzzle of the Mona Lisa, no?    =)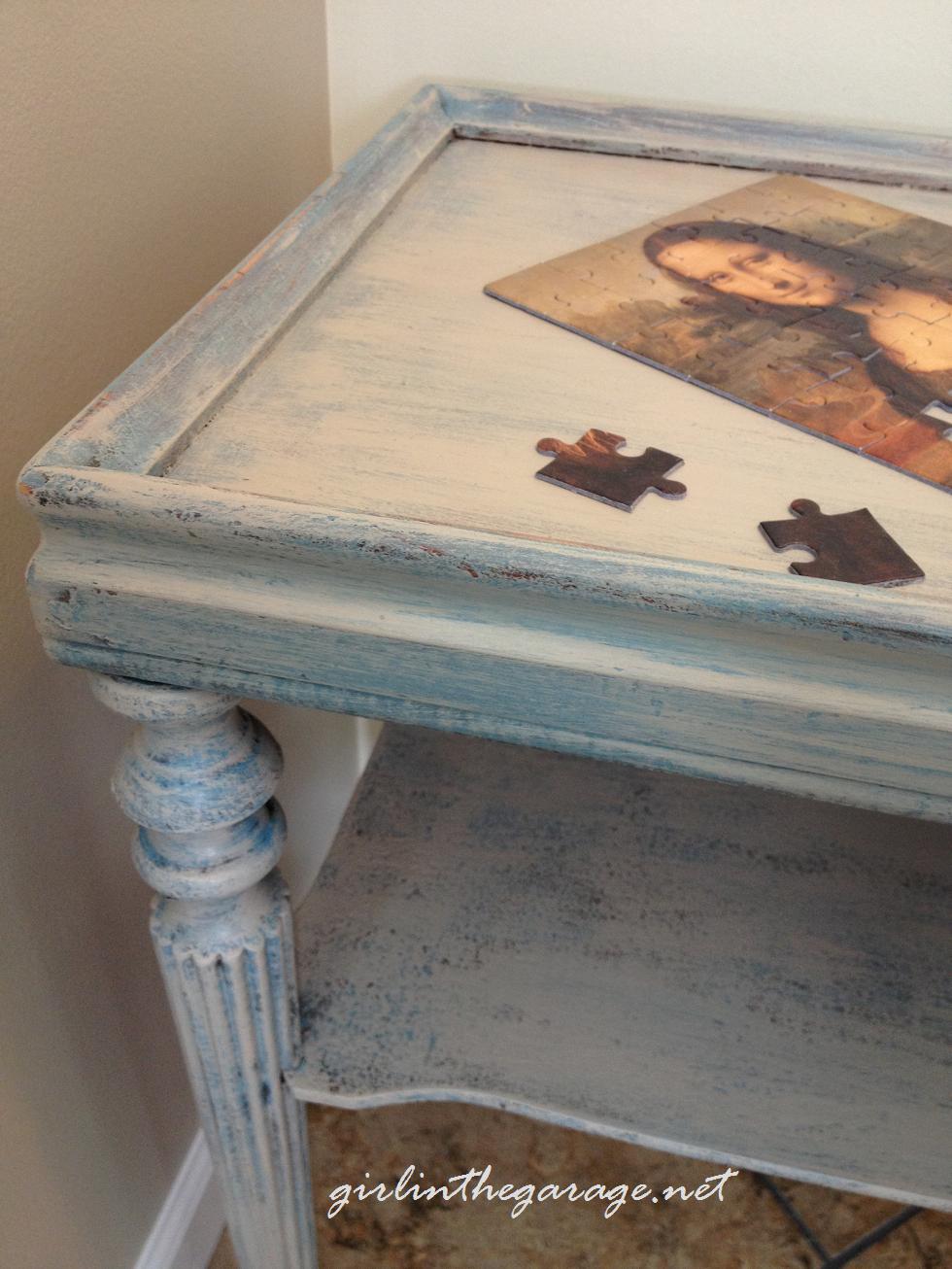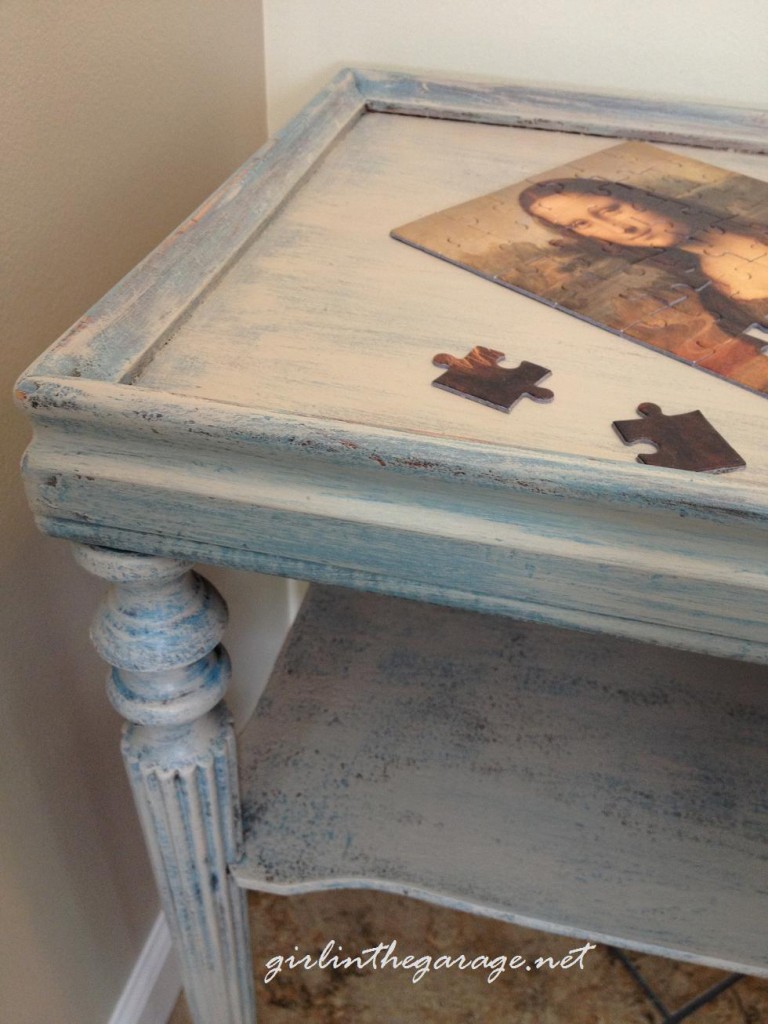 Stay chic, and have a lovely weekend!
This post was featured at these fine parties: