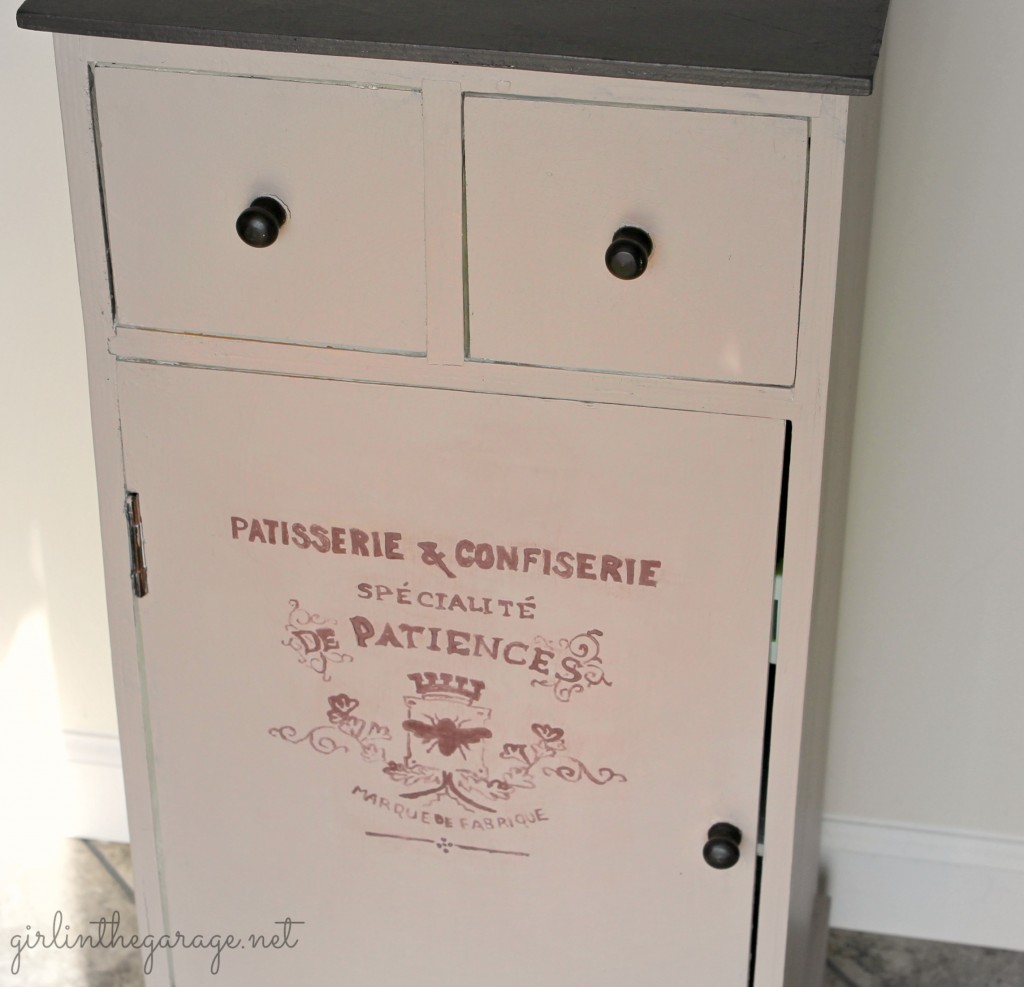 Hi friend, how have you been?  The weather here has been driving me a little crazy; one day it's snowing, then raining, then 50 degrees, then back to 30.  I love the warmer days but then my dogs' feet get SO muddy outside!  Well that's Indiana for you.  I've got a terrible case of spring fever – of course it didn't help that I spent a few days in Jamaica and got spoiled by 80+ degrees every day.  And can you believe that Easter is only a few weeks away… in March this year?  I can't even hardly wrap my head around it.  Where is this year going?!
Speaking of seasons, here's something I finally got around to…  I bought this cabinet at a yard sale last summer.  (Yep, it's been one of the reasons my garage was packed and we couldn't get a car in there this winter!)  Even though I kind of liked the lighthouses, they weren't my style so I knew I was going to paint over them.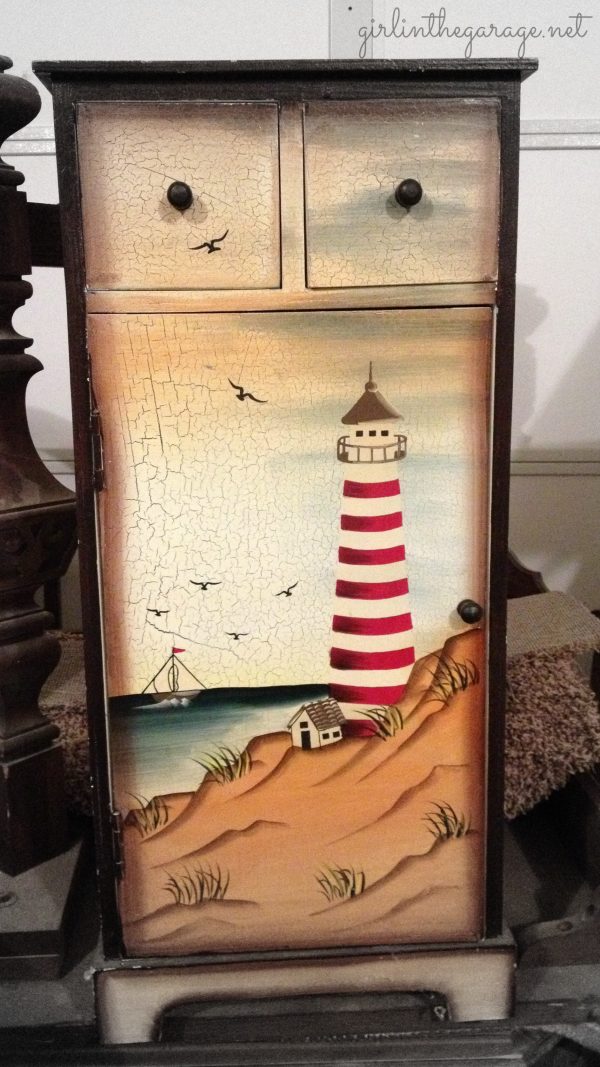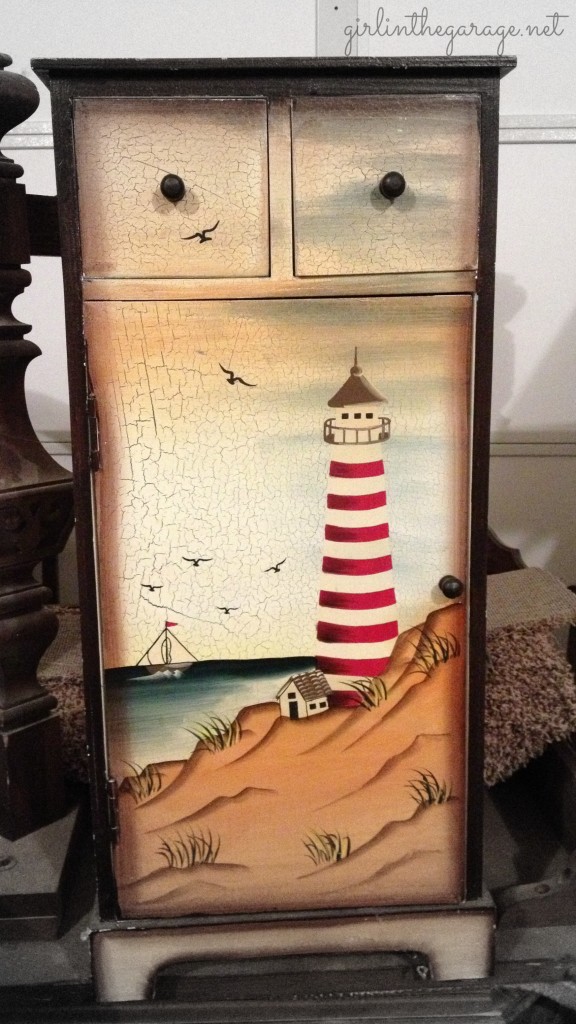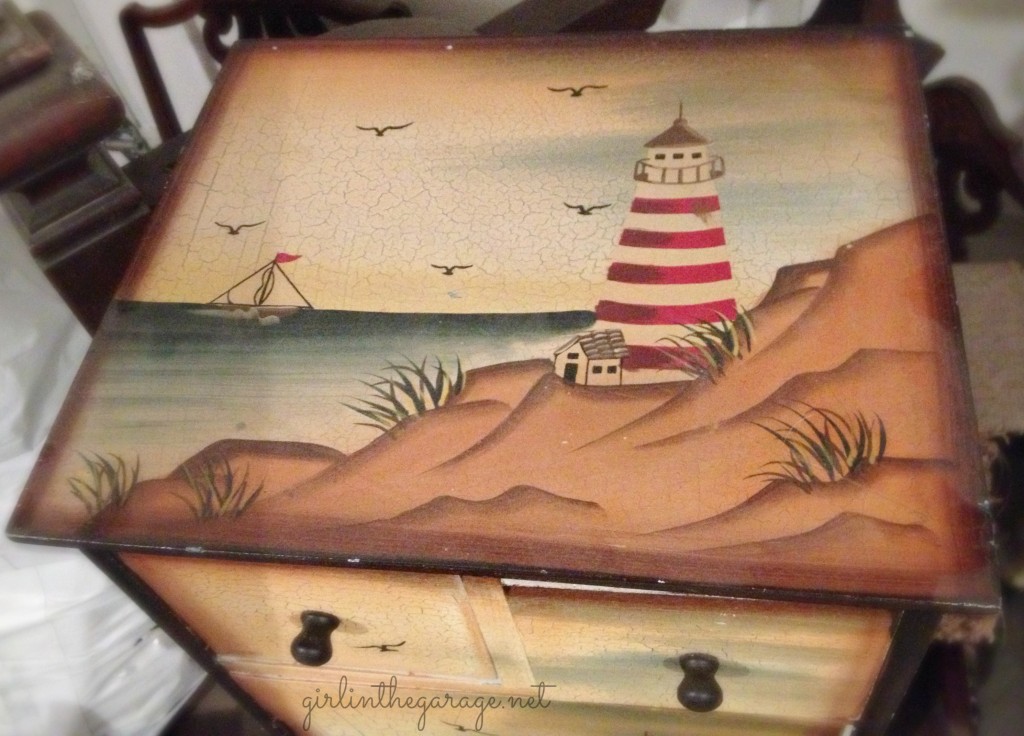 I decided to go with neutral colors and try my hand at transferring an image from The Graphics Fairy.   If you've never done something like this before, it's not as easy as it seems – but then again, it was my first time.  First I painted the sides Wool Coat and then the top Safari Brown (both by Valspar), and then I picked out a very intricate French graphic and followed the directions for transferring.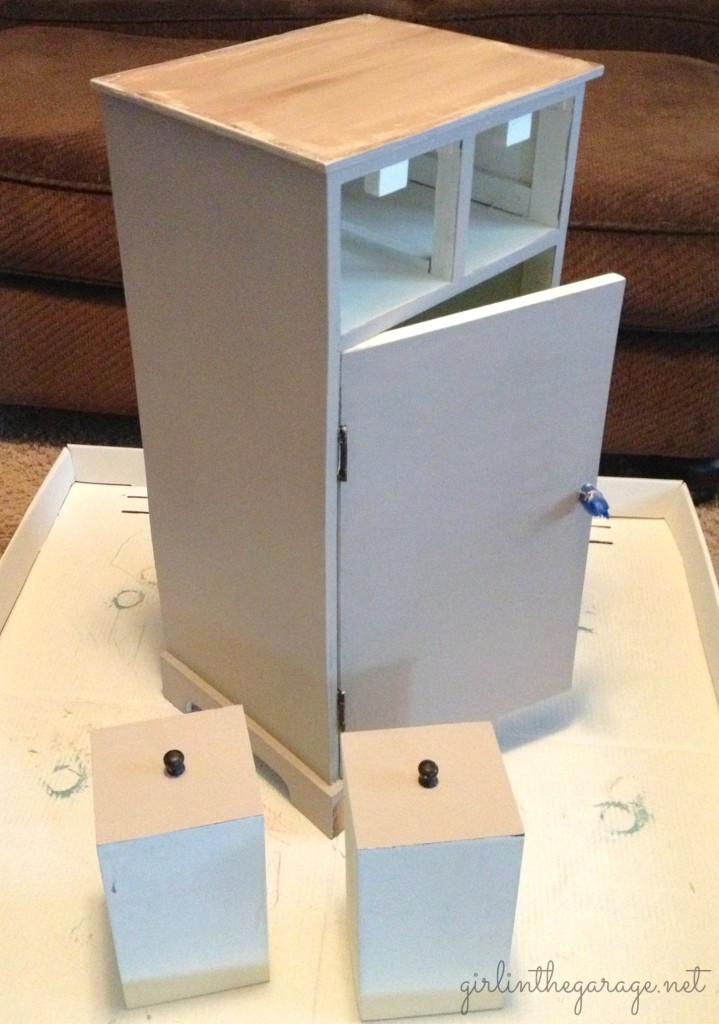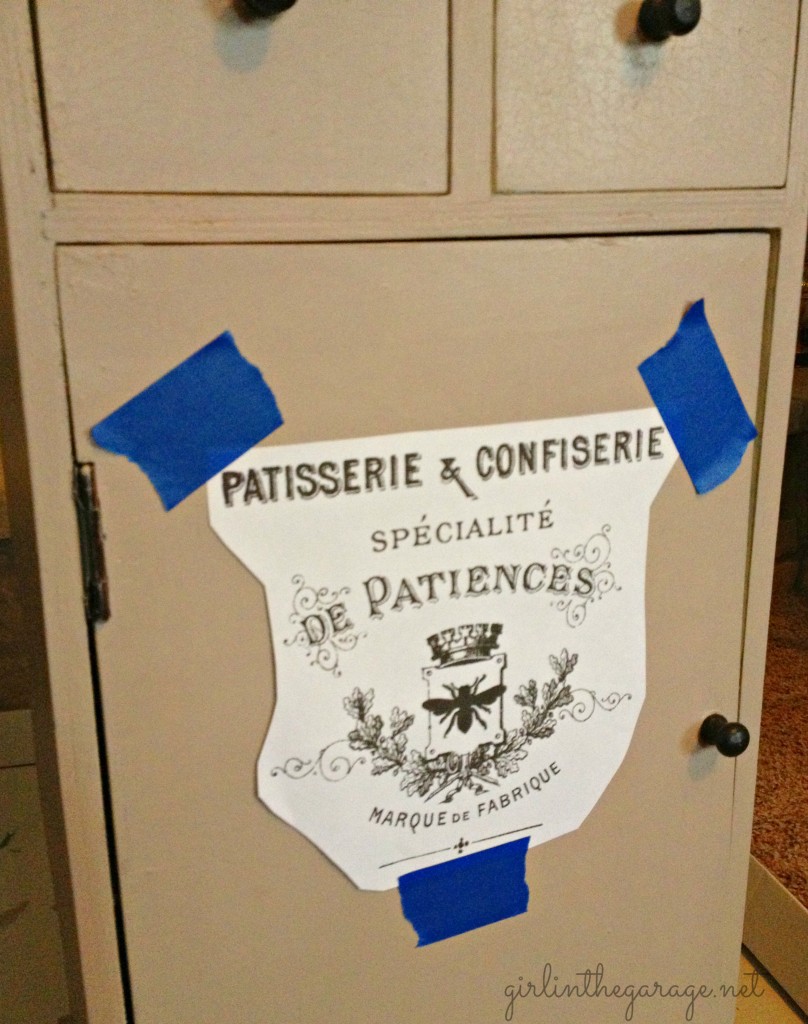 Instead of craft paint and a small brush, I chose to use a paint marker which I will never use again- it might be alright for thicker lines but didn't work well with the thin lines I was trying to duplicate.  In the end, after rubbing away some excess paint and distressing, I now have a vintage-looking French graphic cabinet.  It's small enough to fit almost anywhere, so now to decide where it will look best…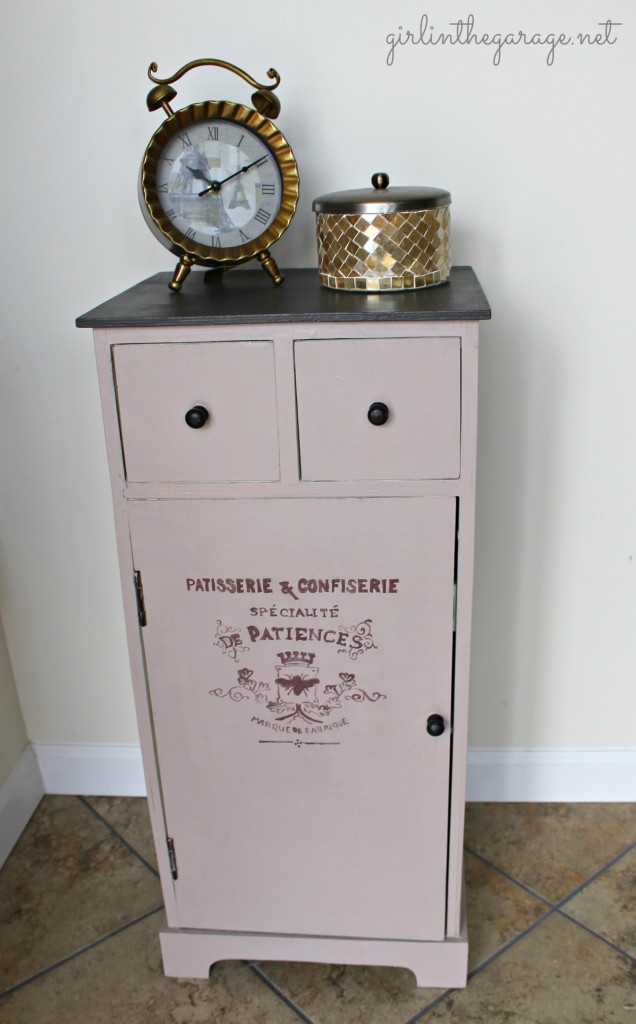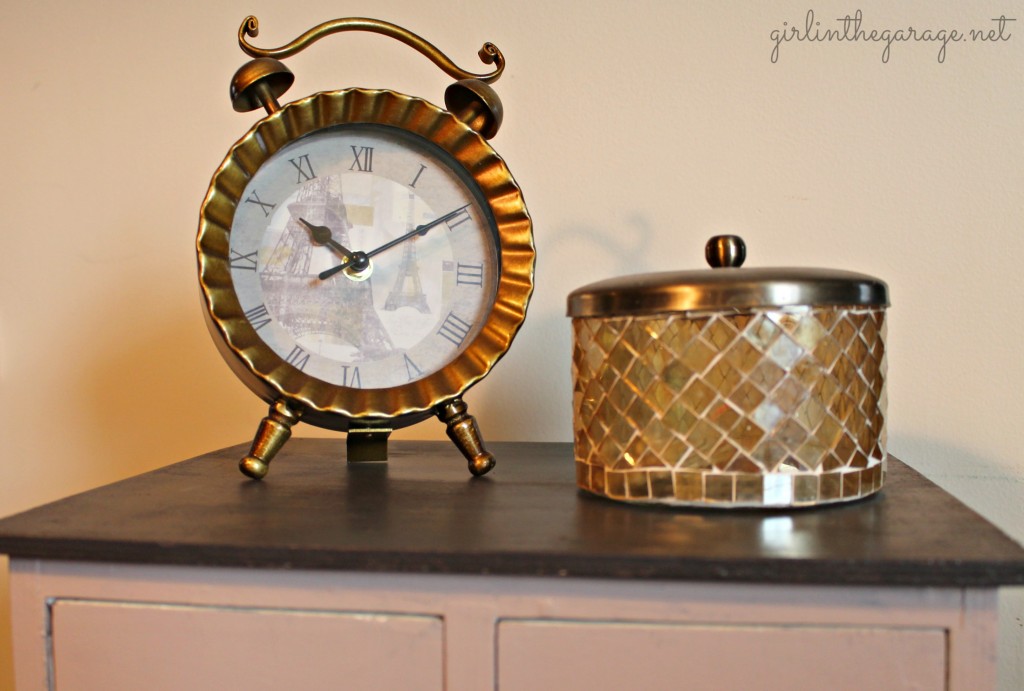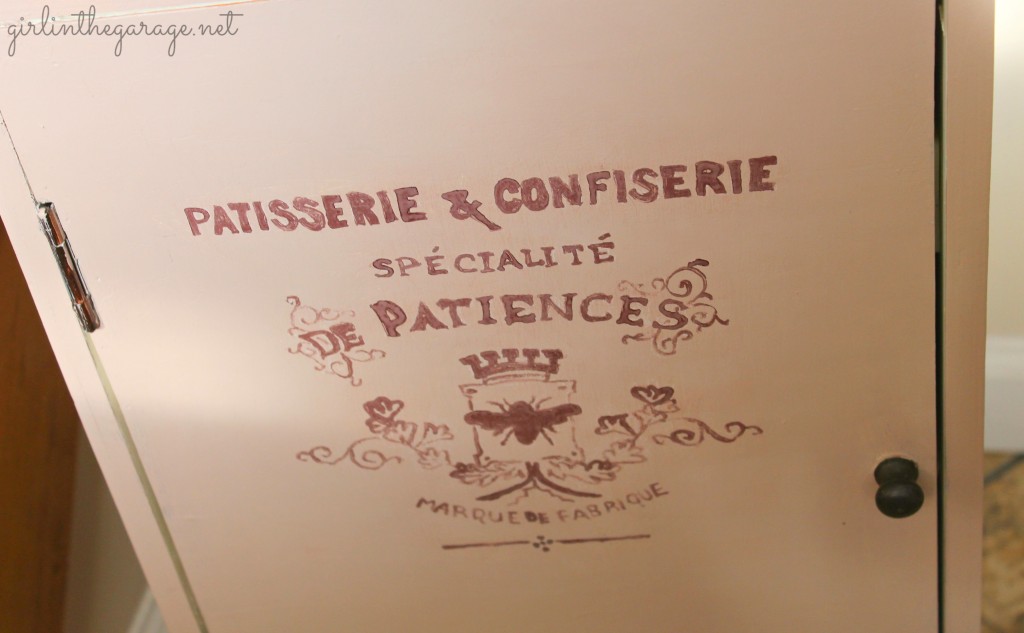 Jen