As a little girl, I was very shy.  It was sometimes hard for me to talk to new people and make friends – but when I did, I discovered that the benefits of having a new friend outweighed the fear of not being liked or accepted.  I am still the kind of person who would rather have a few very close friends than fifty so-called "friends" who don't know me very well.  I am careful who I share my true feelings and thoughts with.  But I've realized that if you take a chance, you might find a friend in someone you didn't expect.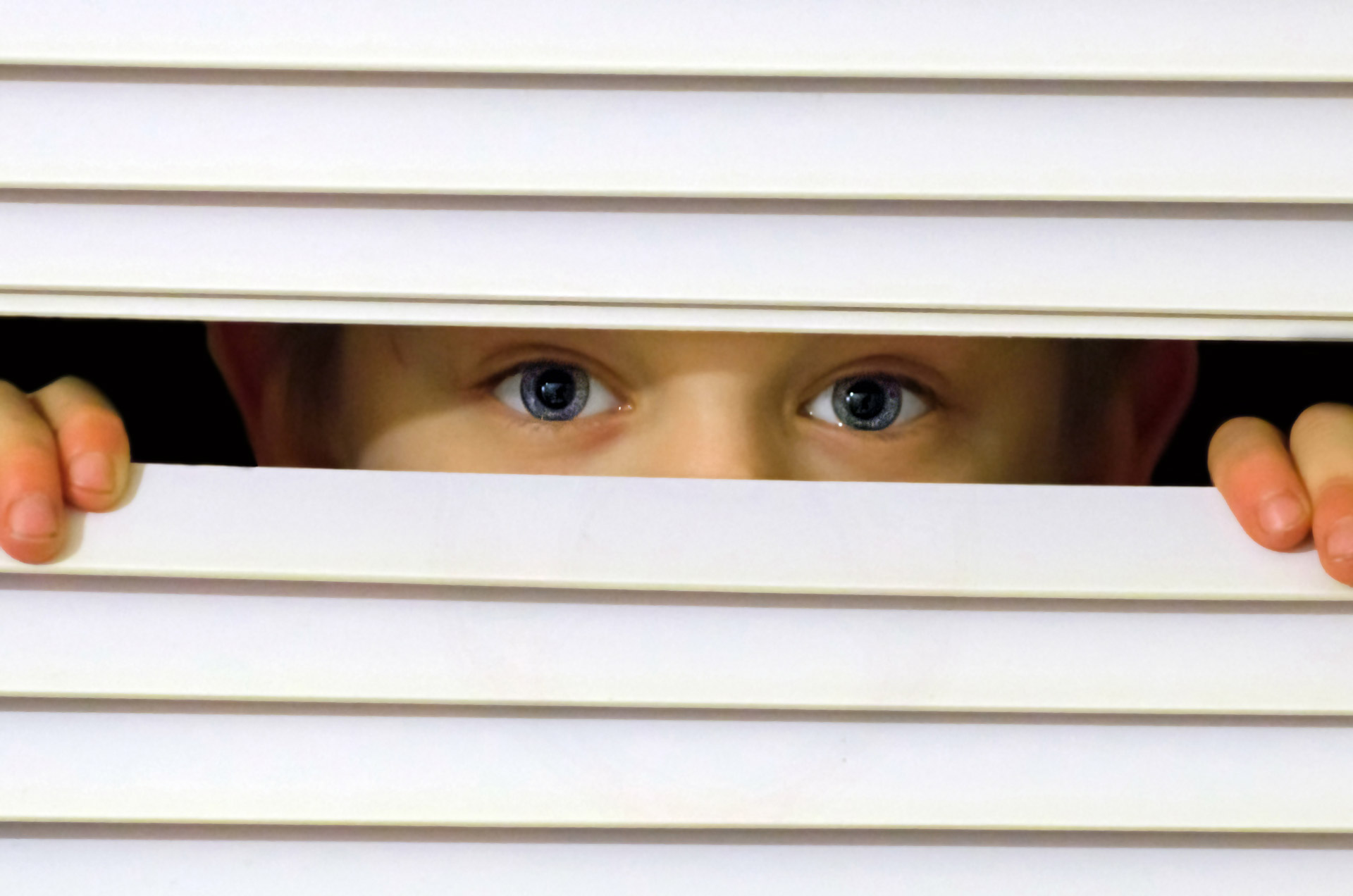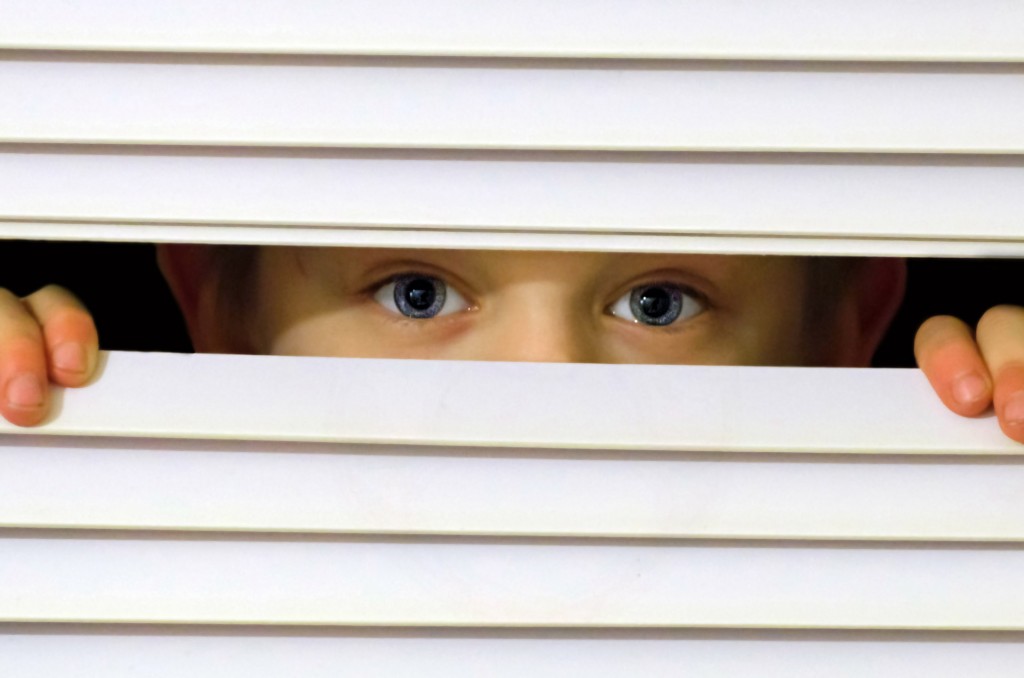 In school, I was rarely the student who would raise my hand in class to give an answer.  Even if I knew I was 99% right, I was afraid of the 1% chance of being wrong and feeling embarrassed.  Or, I was afraid of being teased for being the "smart girl."  (I probably never would have been teased like that, but sometimes a kid's imagination runs away into all possible scenarios!)  Eventually, my confidence started to grow and I started volunteering answers sometime into high school and college.
When I was pregnant with our first child, I was terrified of the unknown.  (I'm sure any parent can relate.)  Will I have a good pregnancy?  Will there be any complications?  Will we have a healthy baby?   Will I be a good mom?  Then when our son was born, there were a few complications and he had to stay in the NICU for 3 days.  I was emotionally and physically exhausted, and I was scared.  But his sugar levels finally started to rise and he started gaining weight, so we were able to take him home.  Now he's almost 4 years old, healthy, and happy!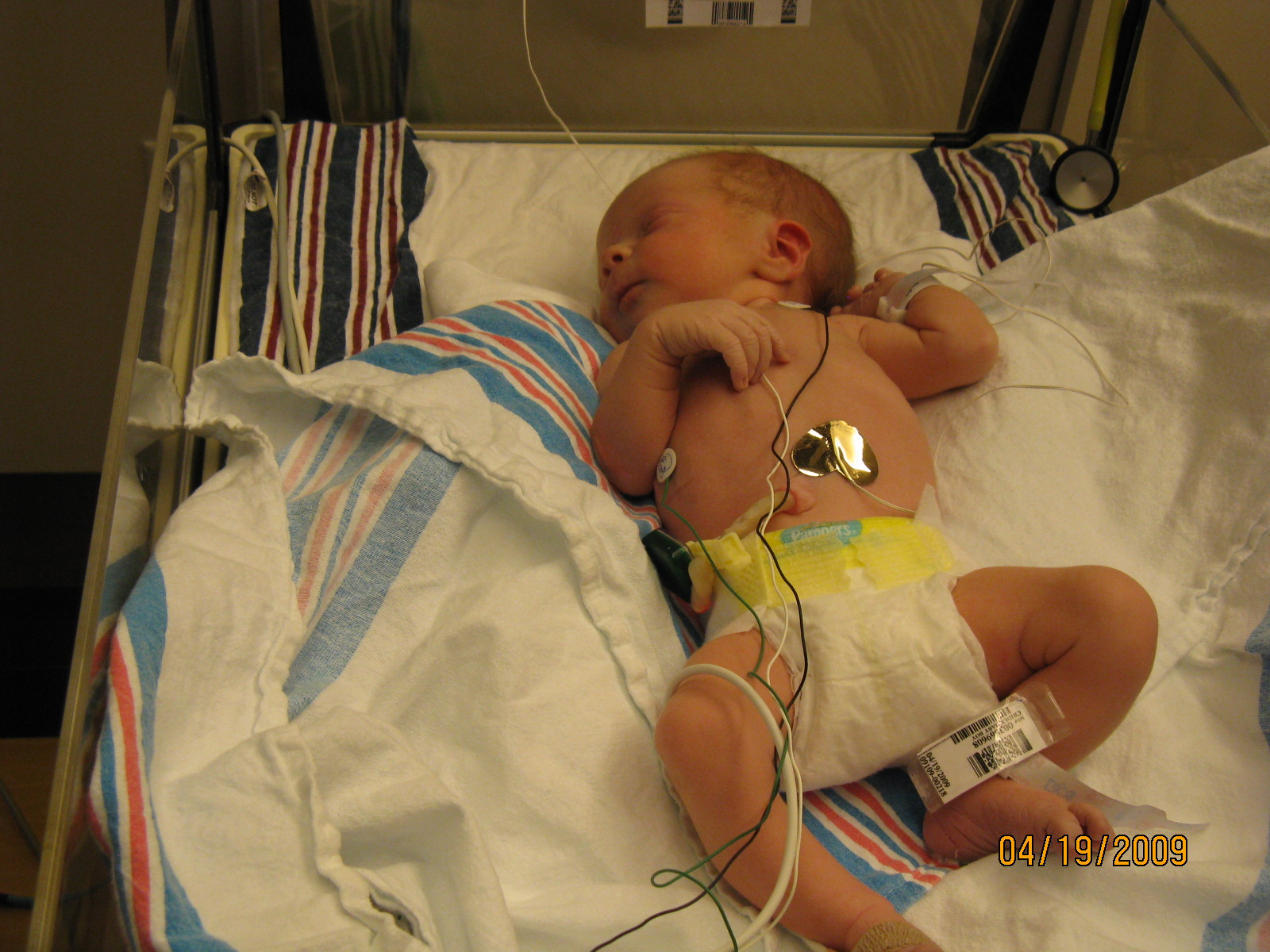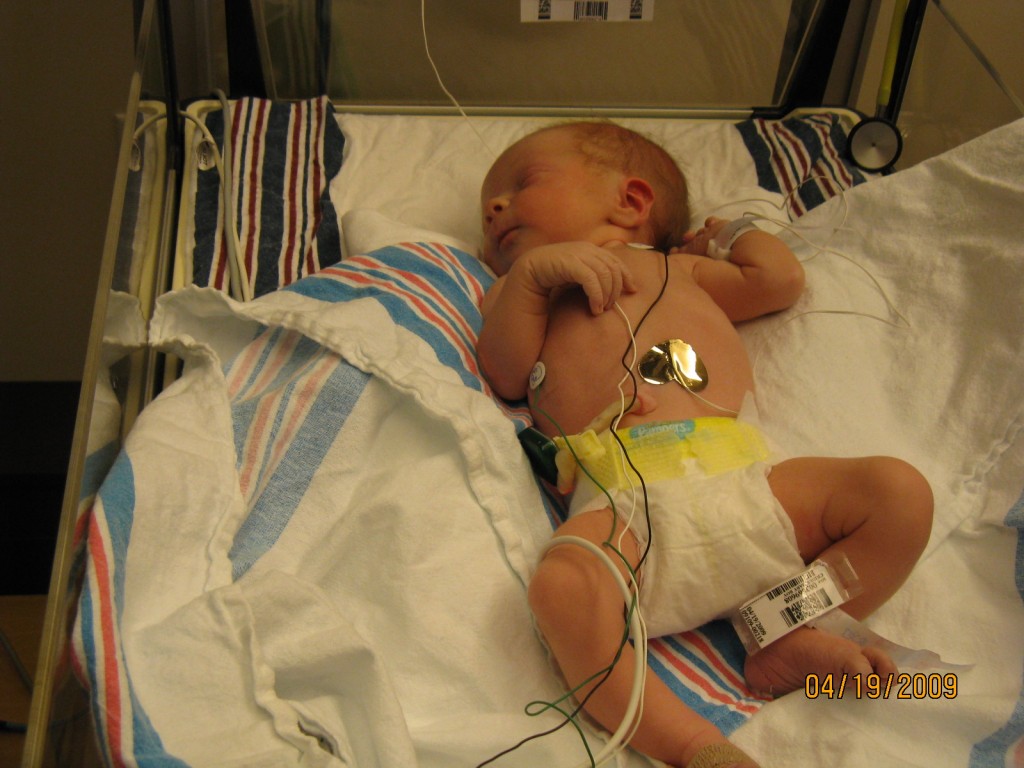 When my husband was unemployed off and on for a few years and I was the primary breadwinner, I was nervous.  We had a newborn and I was pregnant with our second child.  What was going to happen when I went on maternity leave?  That's when I really started couponing and being careful with our money.  I had previously shopped at thrift stores just occasionally to look for something really unique or vintage – but I started going for everyday clothes, especially for the boys.  You can find so many new or almost-new things at thrift stores nowadays.  My husband started working again and then last year he was blessed with an amazing job that enabled me to quit my job altogether and stay home with our boys – what a privilege!  Even though our spending habits aren't quite as tight as they were, even now I still love to shop at thrift stores and look for bargains.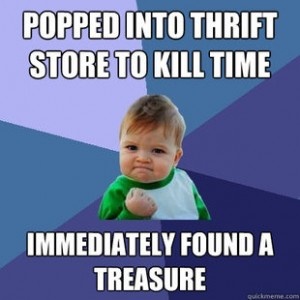 Last summer while I was enjoying my time as a full-time mom, I knew I wanted something to fill my "free time" (haha) during naps or when the boys went to bed at night.  I always like to be doing something.  Then I discovered Pinterest, started looking at the DIY boards, and found a couple of blogs that I immediately loved.  Seeing some of the awesome furniture transformations out there and creative crafts made me remember how much fun I had doing those same things.  I used to sew, paint, and write when I was younger and before life got busy.  I decided to start creating things again – and then I decided to start a blog.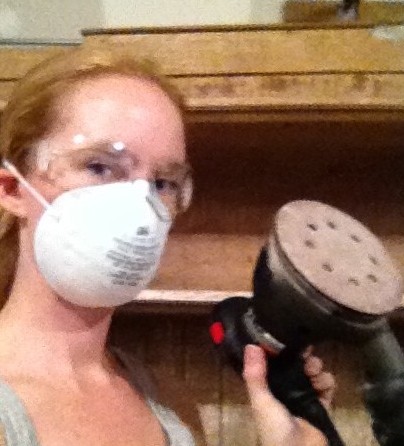 Again, I was terrified.  All those feelings of being scared to meet new people… putting myself out there… making myself vulnerable… fearing the unknown (how do I start a blog, will people like my projects, will anyone read my blog)… resurfaced.  I started working and writing and only told a couple of people for the first few months.  Finally I gathered enough courage to introduce my blog to the world.  I almost became physically ill that day.  Looking back, I remember those feelings but I'm so glad I ignored them long enough to push through.  I've "met" so many incredible and inspirational bloggers (and readers!) and I love interacting with them.  We share similar hobbies and goals and even business plans that most of my family and friends don't quite understand.  However I still get nervous every time I'm about to push the Publish button on a post!
And now, the next chapter – I want to start selling some of my pieces in a local store and I'm SO nervous!  Why?  Fear of not being liked, rejected, etc.  Down deep I know that things will turn out alright – the past has proven that they always do.  If I sell just one thing or twenty, I'll have gained valuable experience and maybe some compensation for some of the hard work I do.  I don't have room for all of my pieces in my house and there might actually be people out there who are looking for what I have to offer.  So what's really to lose?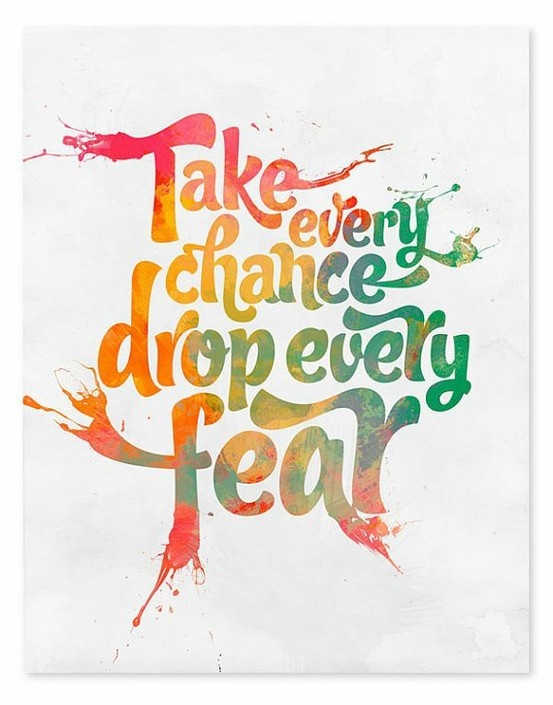 I once heard that FEAR = False Evidence Appearing Real.  The key word is "false."  Fear is something our mind fabricates based on assumptions.  It can be a very powerful force, and some people let it stop them from doing things they've always wanted to do – like traveling to another country, starting a business venture, or even walking up to someone to introduce themselves.
"You know, sometimes all you need is twenty seconds of insane courage.  Just literally twenty seconds of just embarrassing bravery.  And I promise you, something great will come of it."  From We Bought a Zoo
Does fear keep you from doing things you've always wanted?  How do you find the confidence to push through?  What have been your results for ignoring your fears long enough to try something new?
Thanks for letting me deviate from my normal DIY posts today… I really wanted to share my thoughts and get your feedback too.  So please leave your comments below – don't be scared!    😉
Jen
P.S. You still have time to enter to win a Silhouette Cameo!