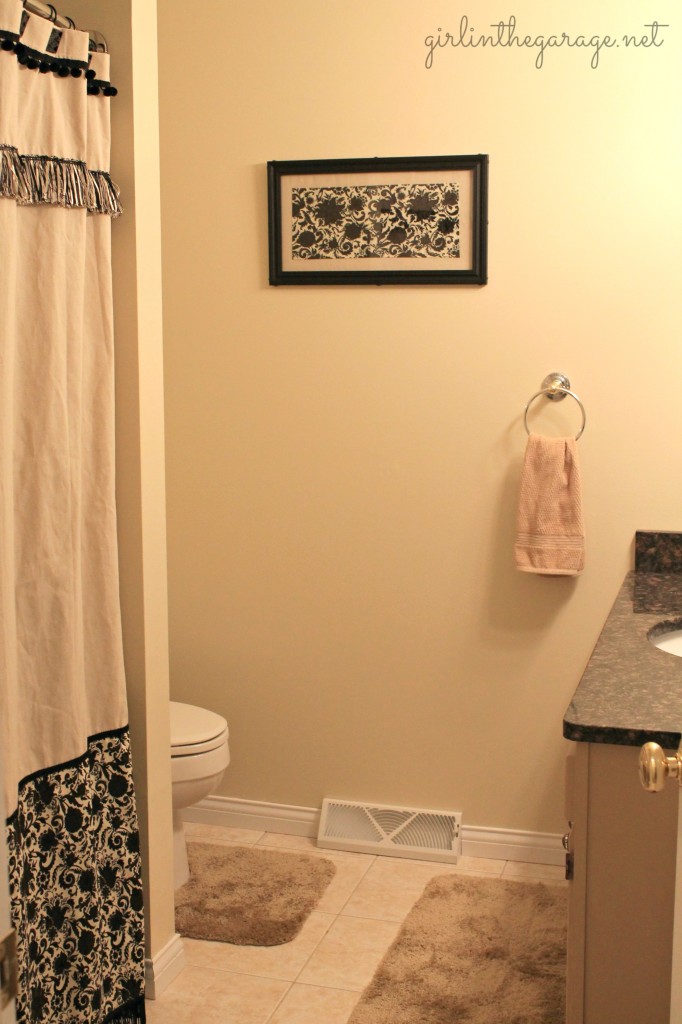 Some friends of mine decided to update the one and only bathroom in their house recently.  They had lived in their home for 20+ years and over the past several years had fixed up every other room – but the bathroom was overdue.  However, they had a budget so they wanted to make smart choices and asked me for some help.  Here are some of the before pictures: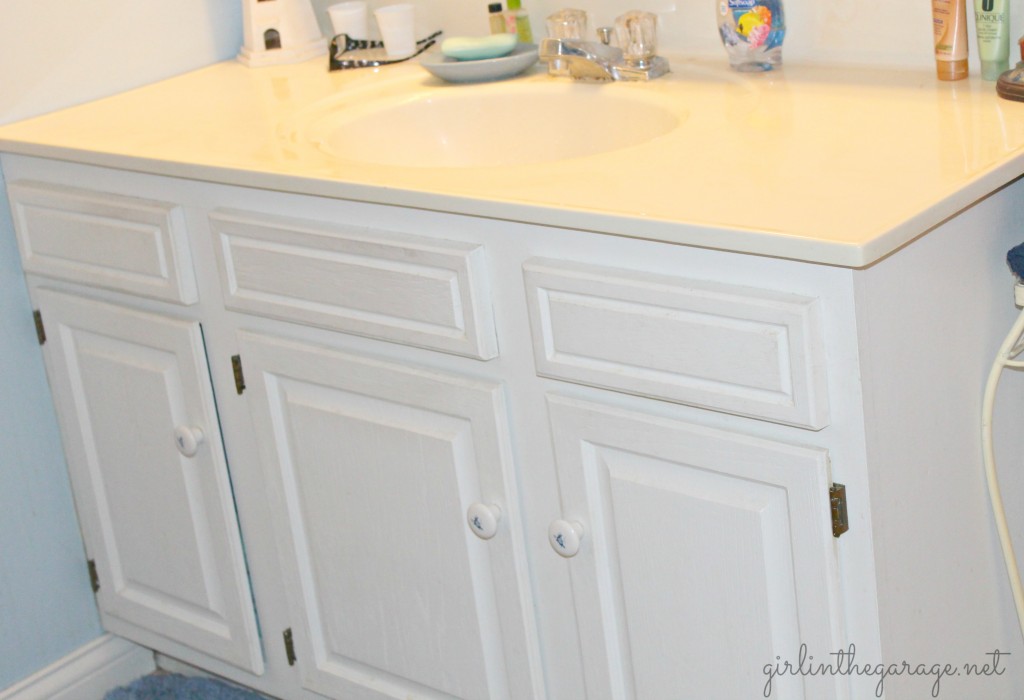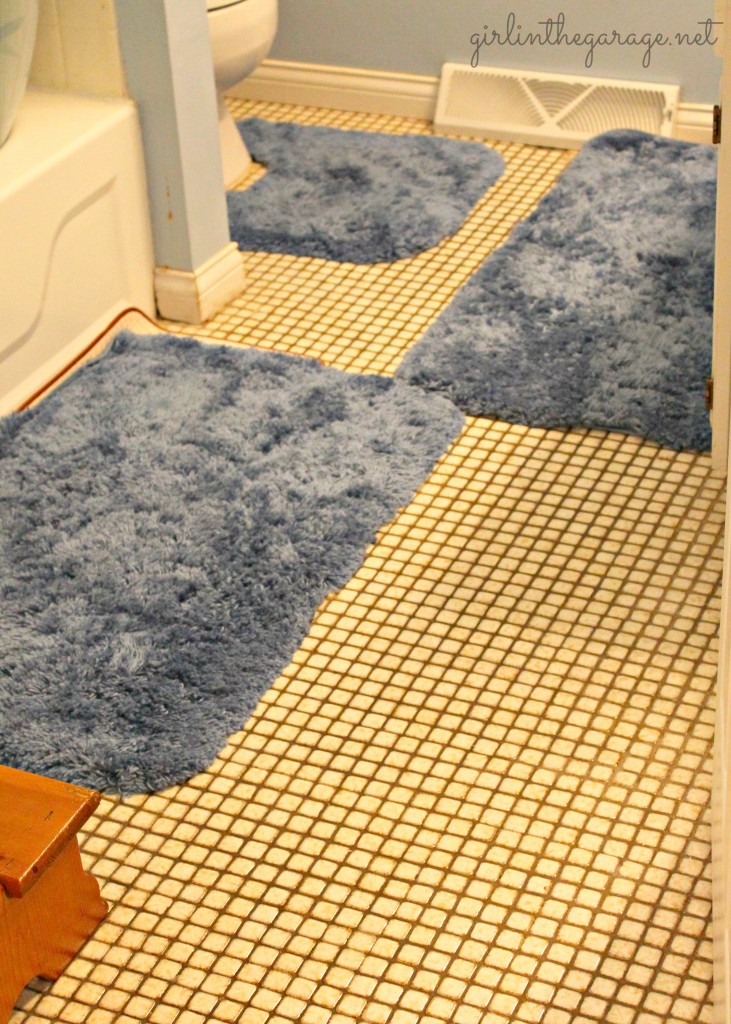 As you can see, the room was blue and white and simple.  It also had beach/lighthouse decor.  The cabinet had always been white (repainted a few times though) and the floors had been the same for as long as they'd lived there – and the tiles were starting to come up and needed replaced badly.
Here's what they did:
1.  First they bought a new granite countertop (on clearance because the style was discontinued) with under-mount sink and installed it themselves.  They also bought a shiny new faucet.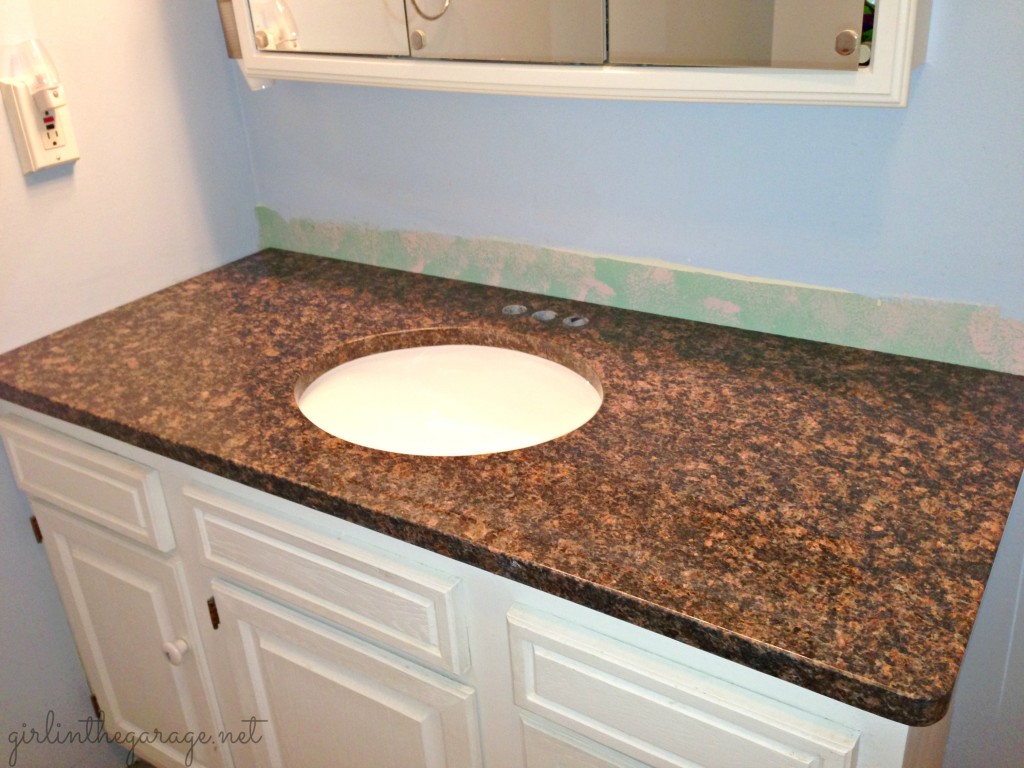 2.  Then they carefully removed the trim and tore up the old flooring themselves, and hired professionals to lay new tile and install a new toilet.  They saved money by doing some of the work themselves and choosing in-stock tile instead of special ordering them.  Also, since the trim was in good condition, they just repainted it and were able to reuse it once the flooring was complete.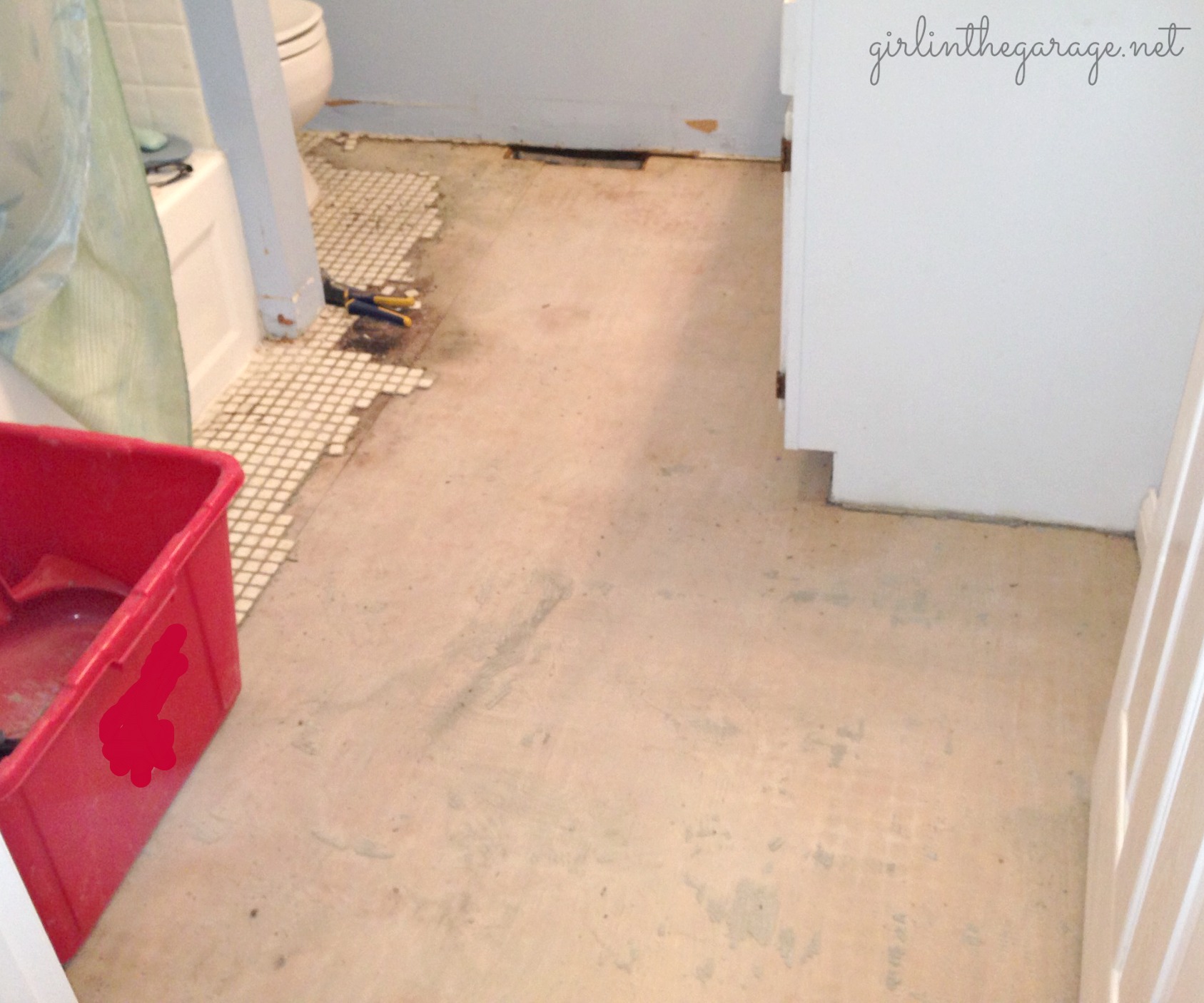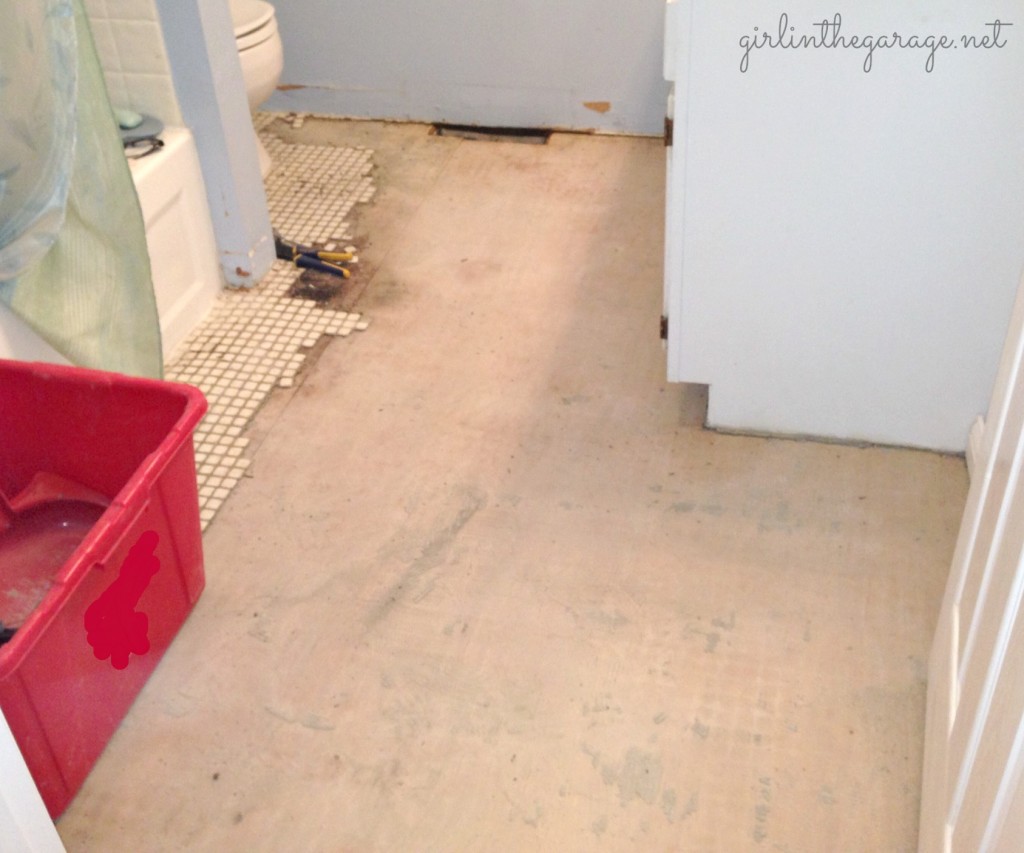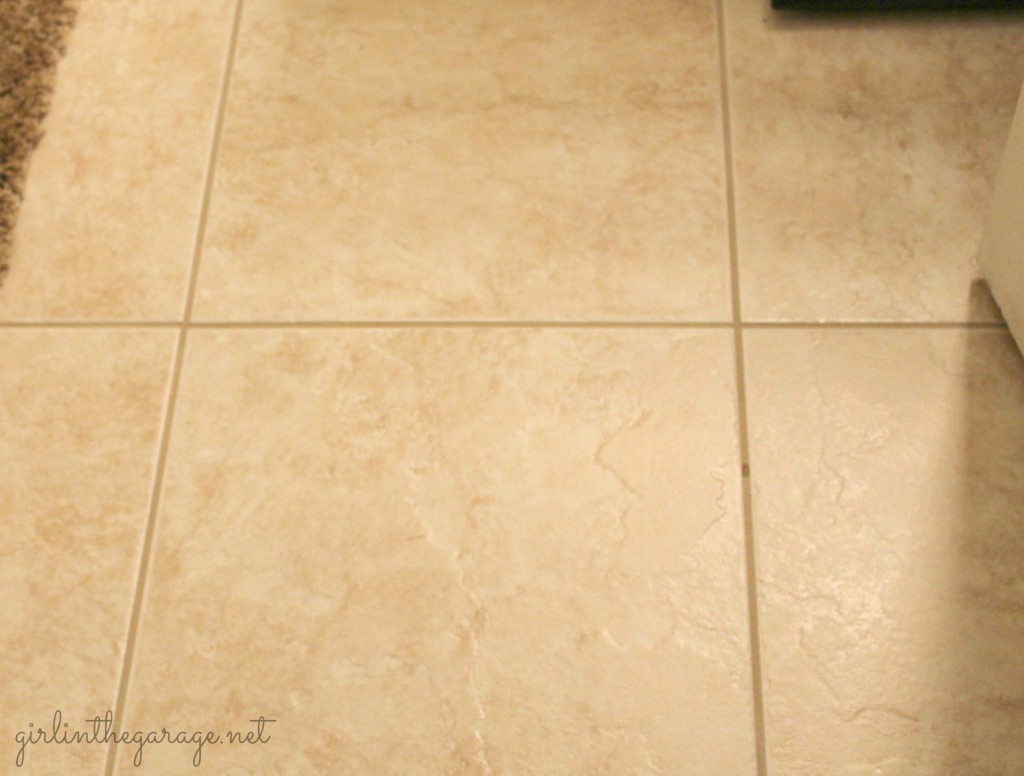 3.  Next, I helped them choose paint colors.  We chose Bone White by Pittsburgh Paints (Grand Distinction) from Menards for the walls and La Fonda Boulder by Valspar from Lowe's for the cabinet.  My friend painted the walls and mirror frame, and I painted the cabinet and bought new knobs from Hobby Lobby.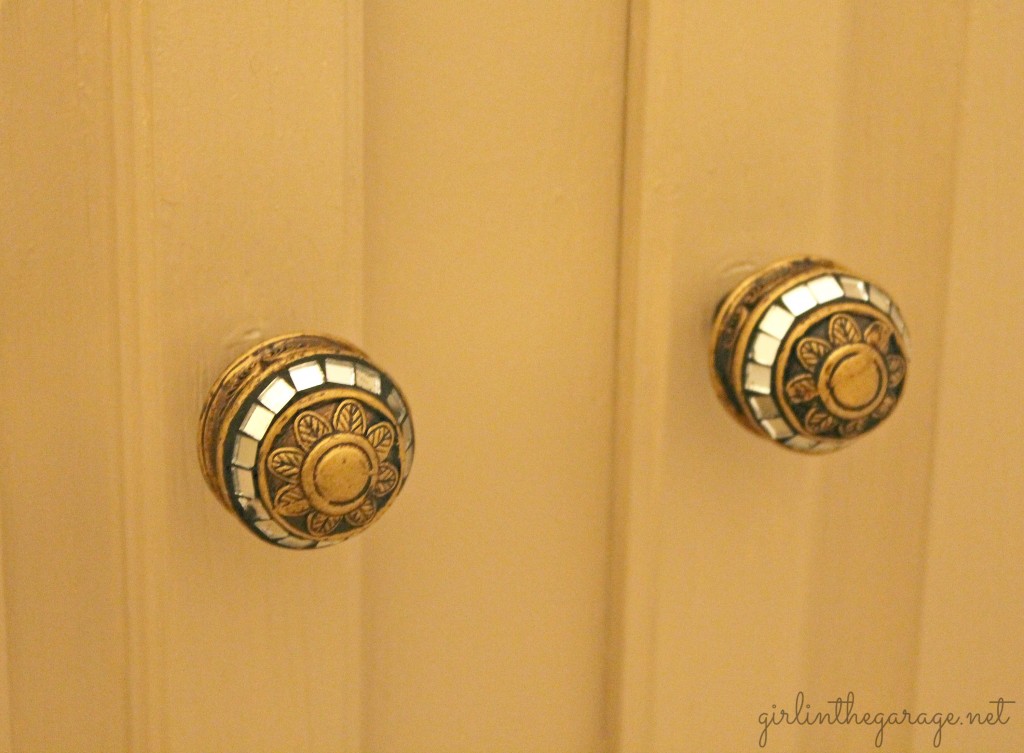 4.  Next I hung the custom shower curtain that I made and also the matching wall decor (tutorial coming soon!).  I bought a decorative mirror and hung it above the toilet and the homeowners added new rugs and towels.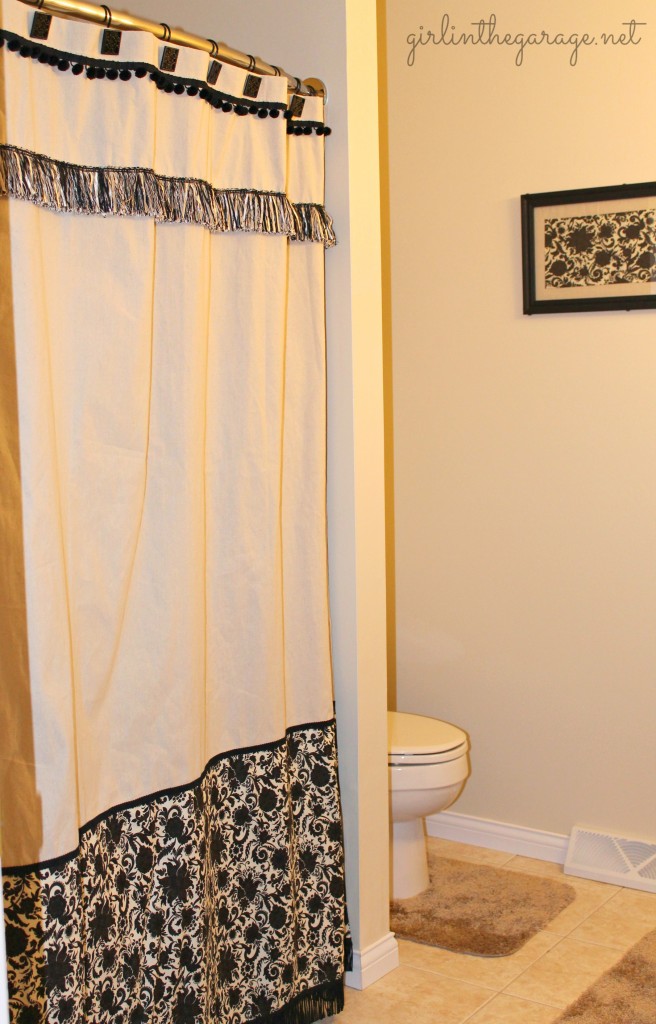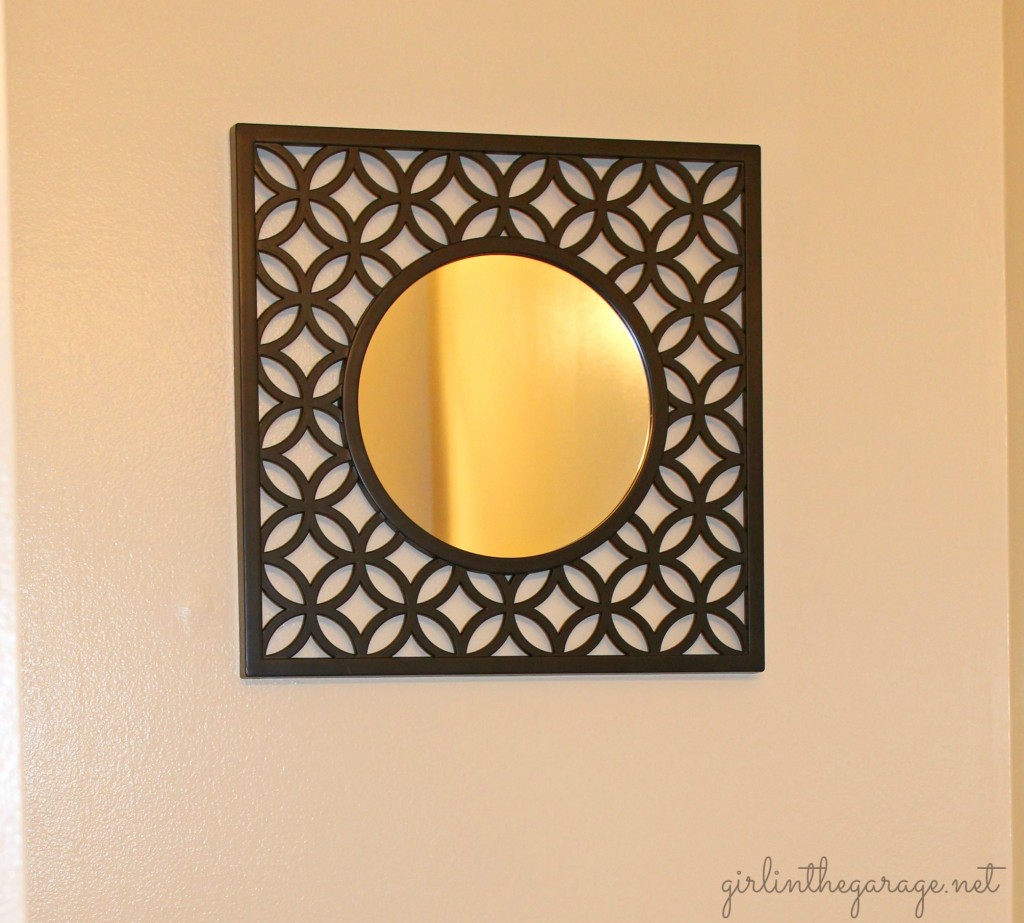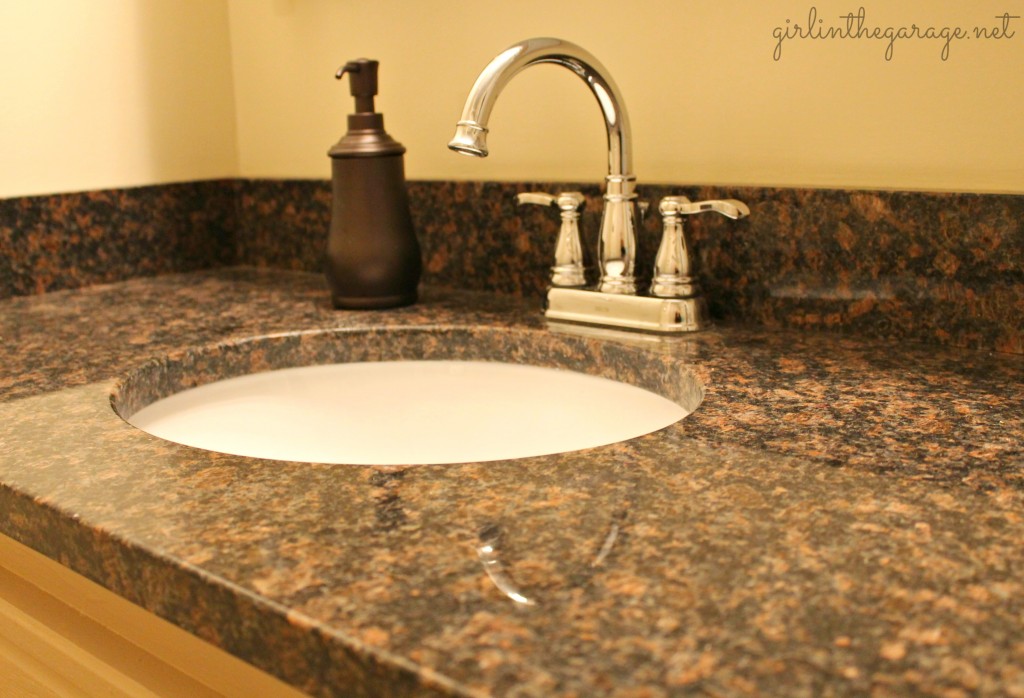 I'm very happy with the results and I know my friends love it too.  Their formerly dated bathroom now looks pretty and polished, and they did it all with a modest budget!  If you live in a house with only one bathroom, why not make it as beautiful as you can?
Jen
This post was featured at:
and