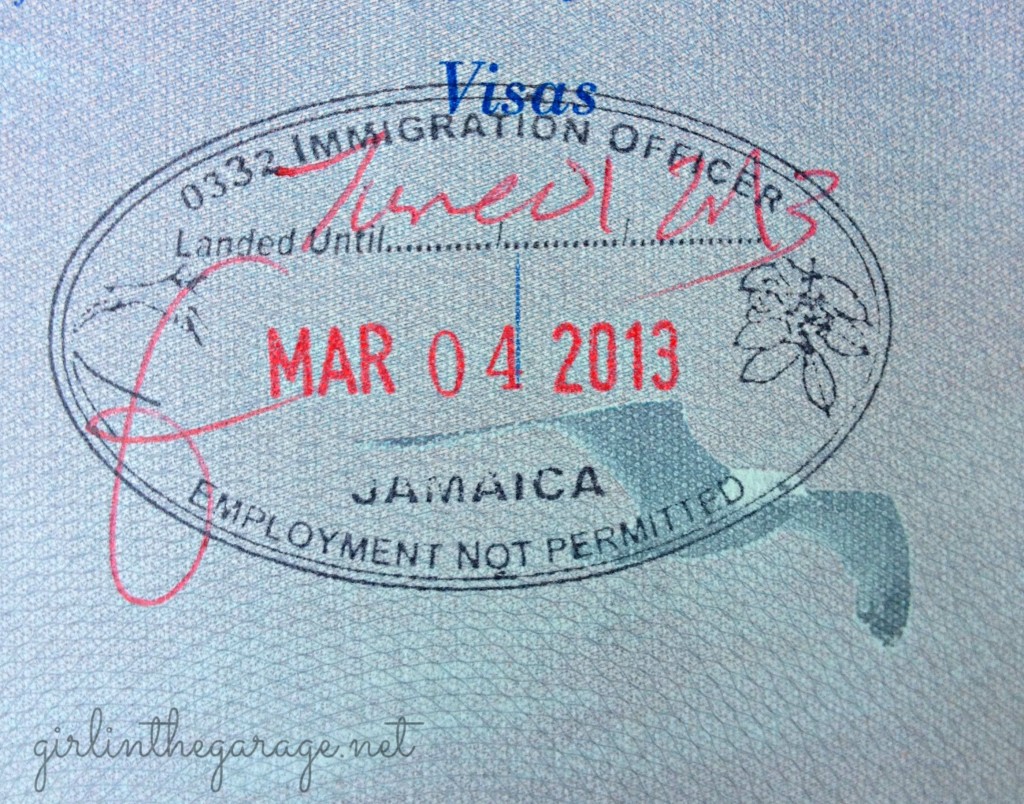 This past week I took a break for a few days… away from my kids (although I missed them terribly), away from the snow and cold weather, away from errands and laundry and blogging – and my daily normal life.  I took a "time out" with my husband and we escaped to Jamaica for a few days.  We hadn't had a real vacation in 4 1/2 years – since before we had kids – and boy did we need it!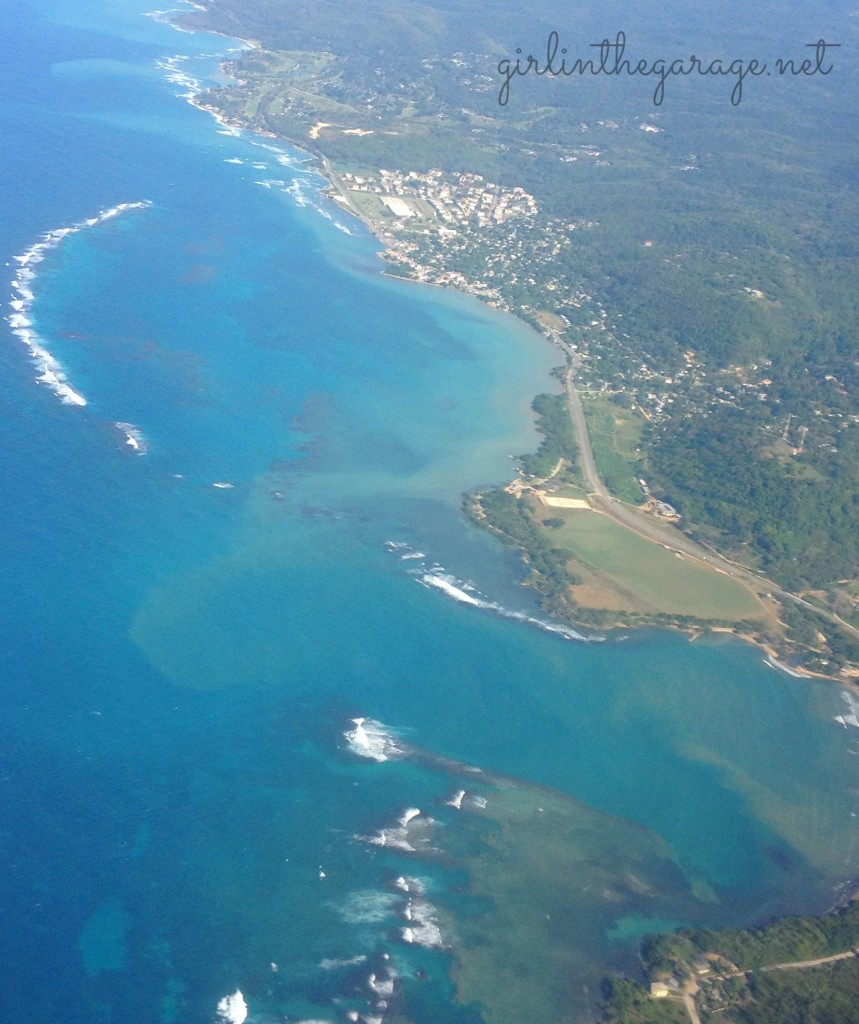 Jamaica is known for many things – beautiful beaches, reggae music, Bob Marley, Usain Bolt, and a casual laid-back attitude to name a few.  We stayed at Braco Village Hotel & Spa, a quaint all-inclusive resort on the northern side of the island.  We enjoyed the beach, pool, and the sunny days with ocean breezes to keep us from getting too hot.  The food was just alright, but the people were very friendly.  The main area of the resort was set up like a village with darling buildings, a fountain, and cobblestone streets.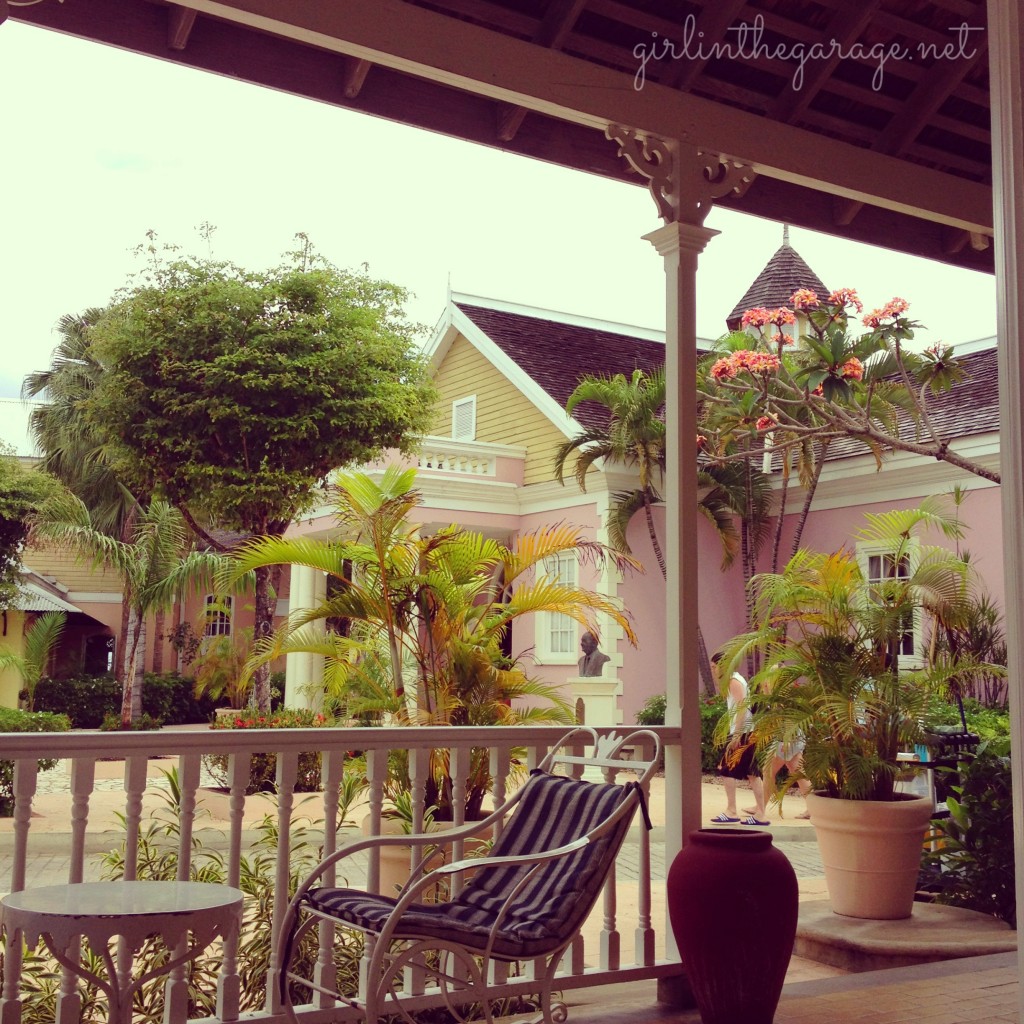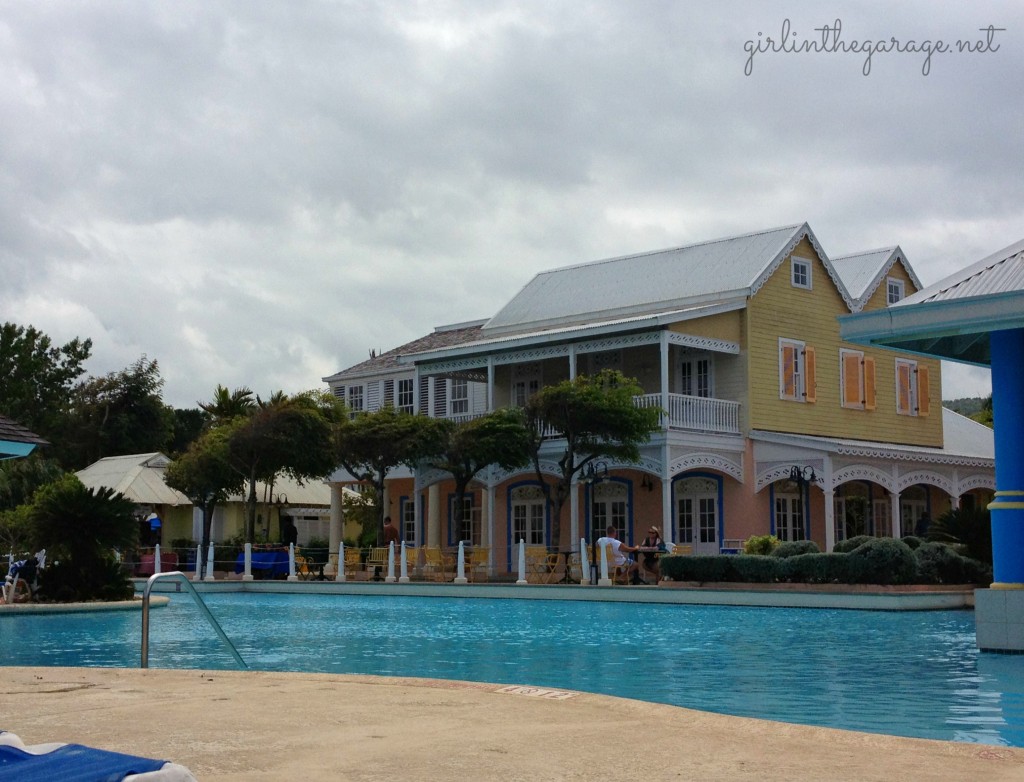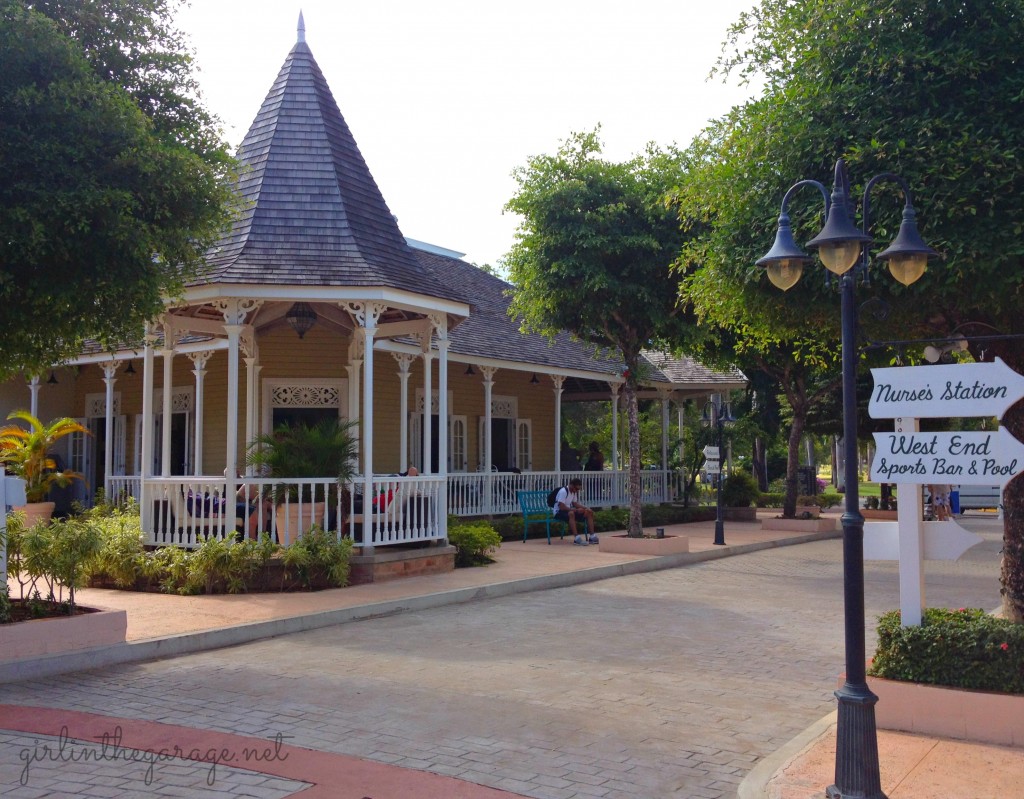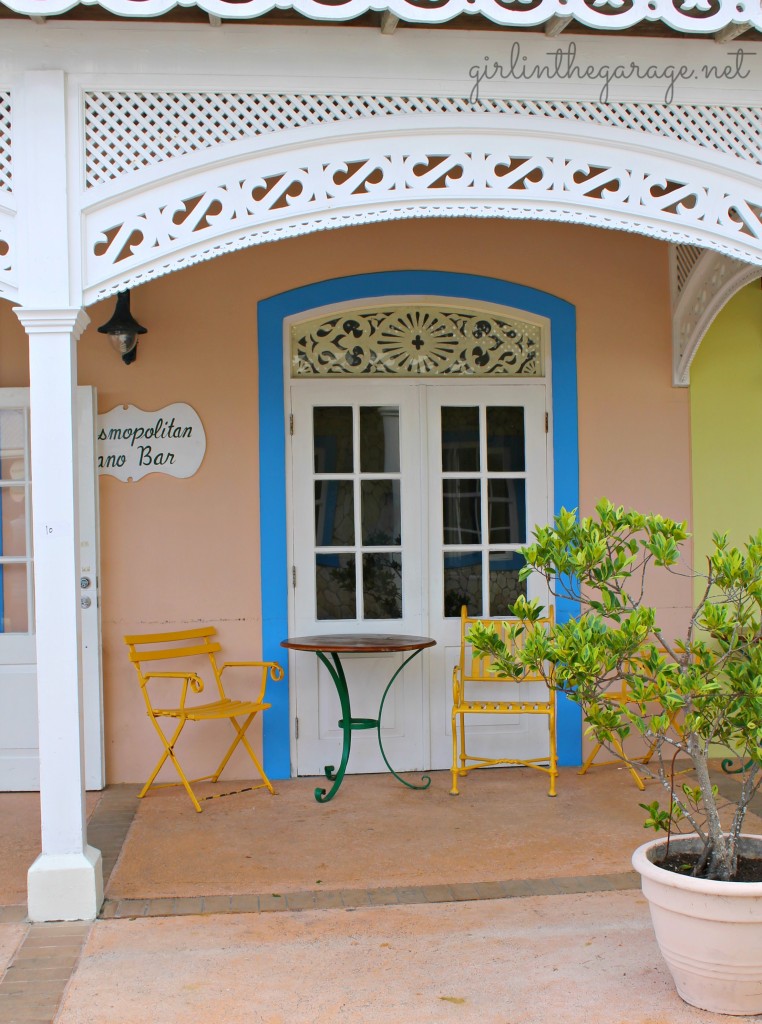 The buildings where the guests stayed also had lovely architectural details outside even though the decor inside was very plain.  But- who really visits Jamaica because of how nicely the rooms are decorated?  We had a beachfront room and I highly recommend it!  There's nothing like waking up in the morning and walking out on the patio to see the gorgeous ocean waves.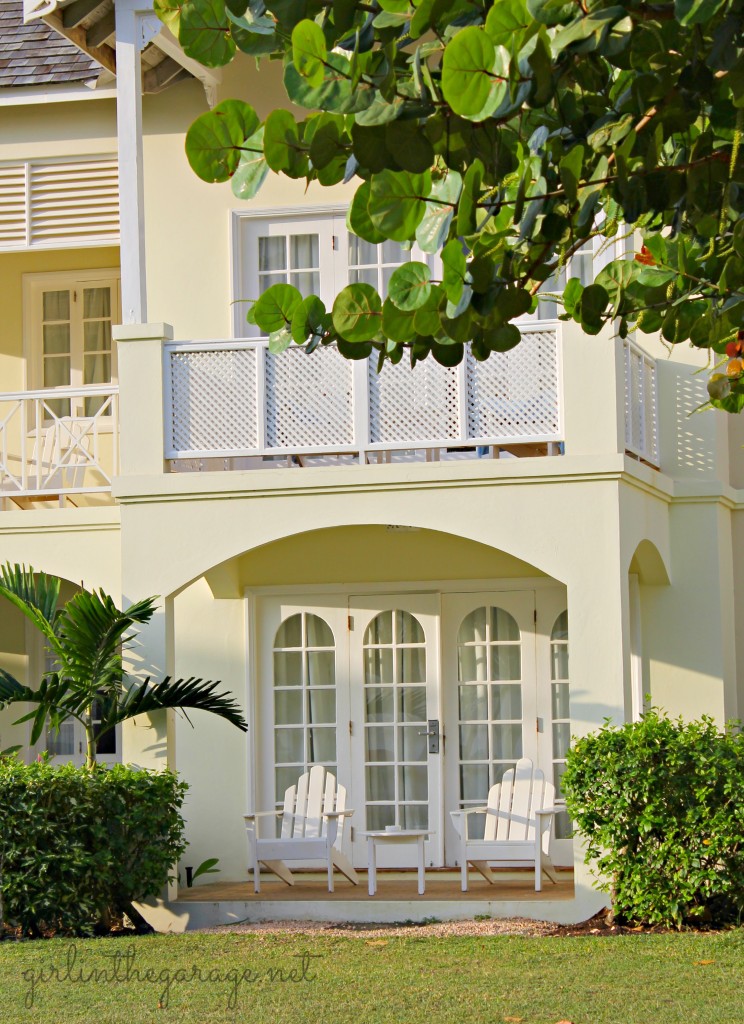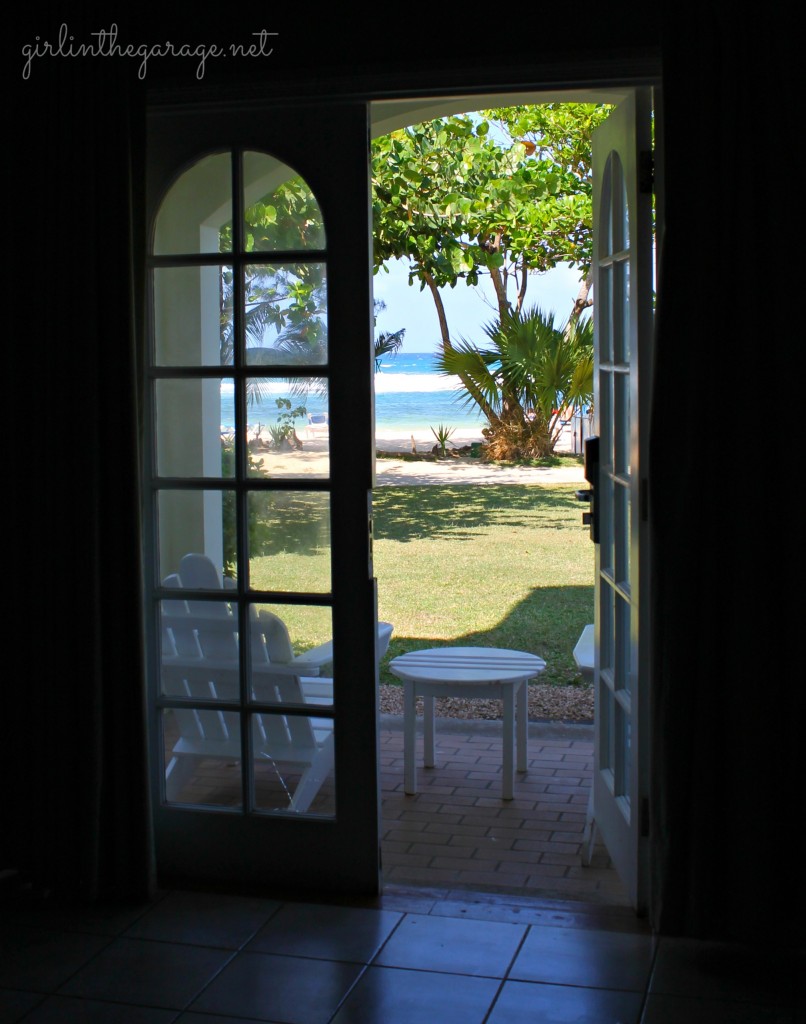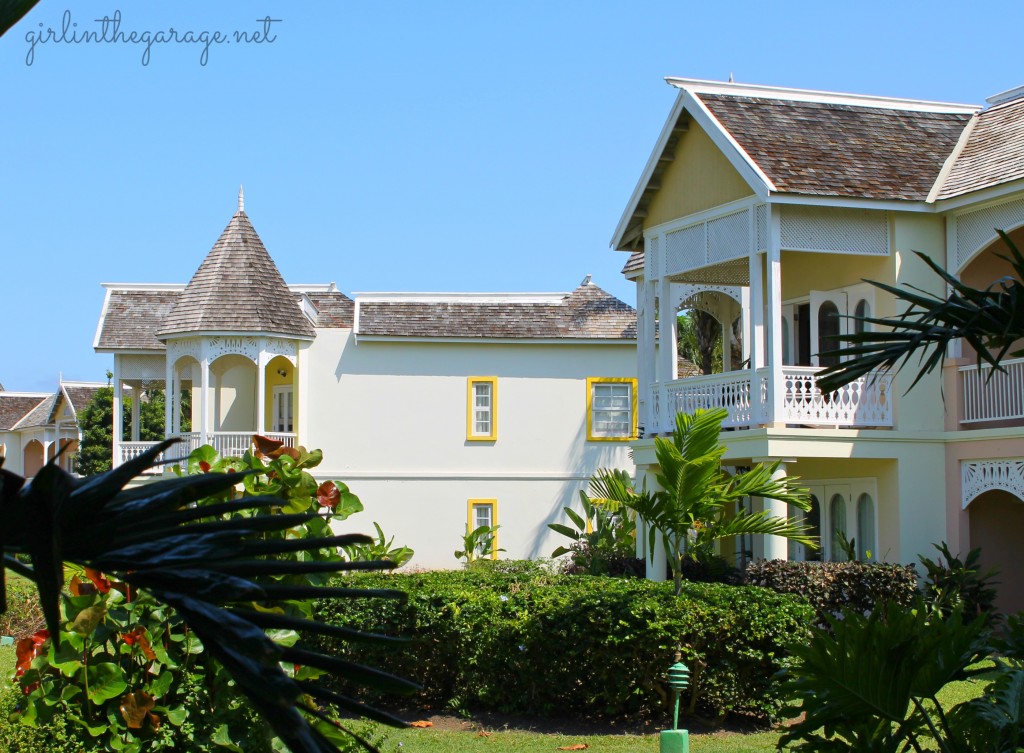 The first night, there was a beach party which began with a fire breather show.  I have to admit I was a little intimidated and pretty uncomfortable watching the man perform his tricks.  Not only because of the potential danger involved, but I was close enough to see the disturbing intensity in his eyes even through the darkness.  However, it did give me a chance to try some of the features on my new camera
– and I still have a lot to learn!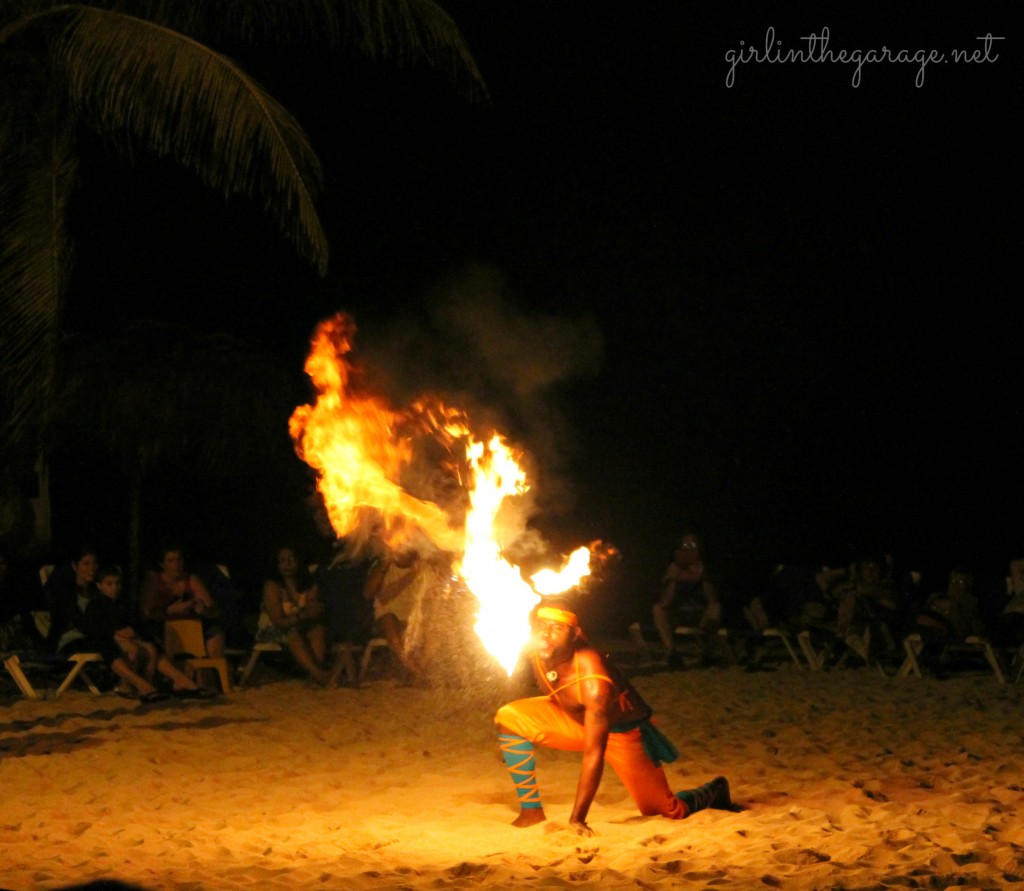 The beach was something else altogether – peaceful, relaxing, fabulous.  The sounds of the crashing waves almost hummed me to sleep more than once.  The water was very clear and when my husband and I took a kayak out a few hundred feet, we could still see the sand through the water beneath us.  (By the way, that was totally outside of my comfort zone!  I'm only adventuresome occasionally and randomly – I like to completely throw my husband off guard that way.)    🙂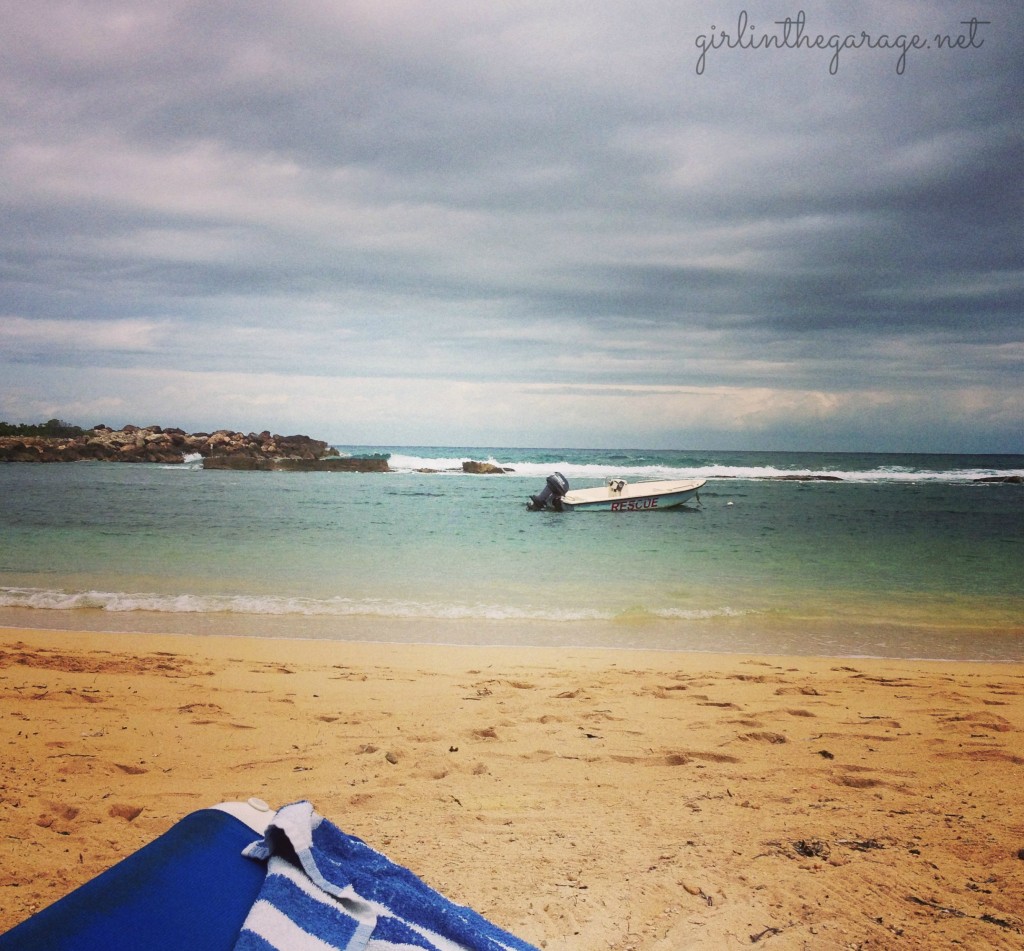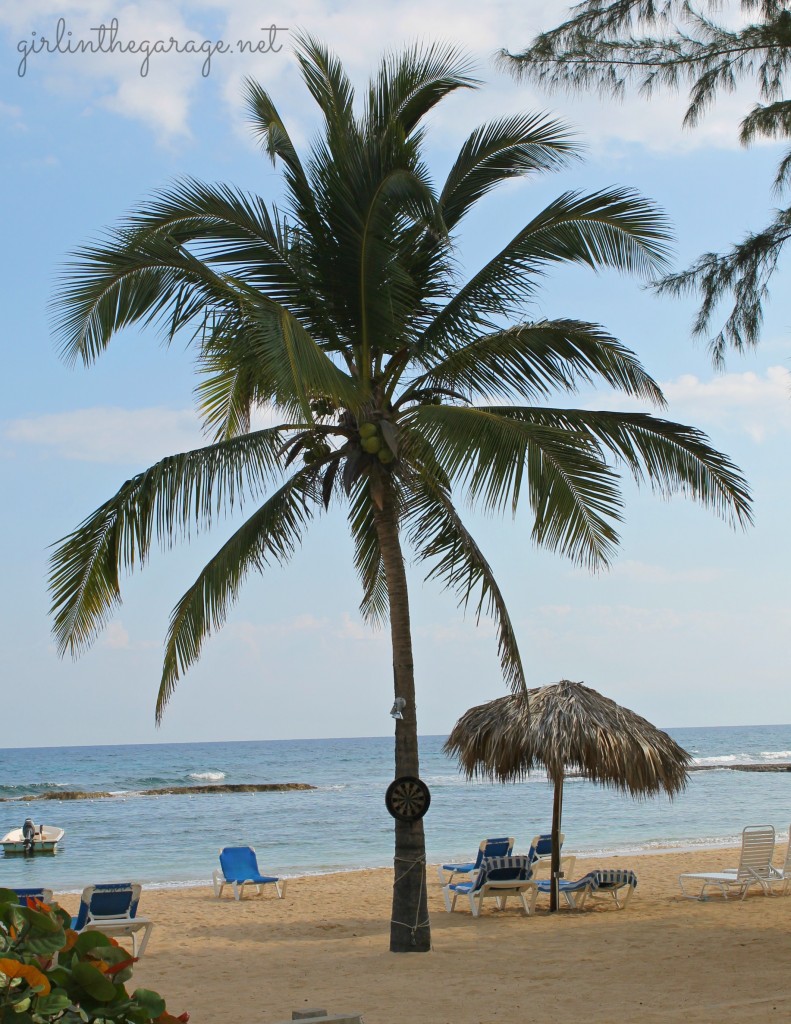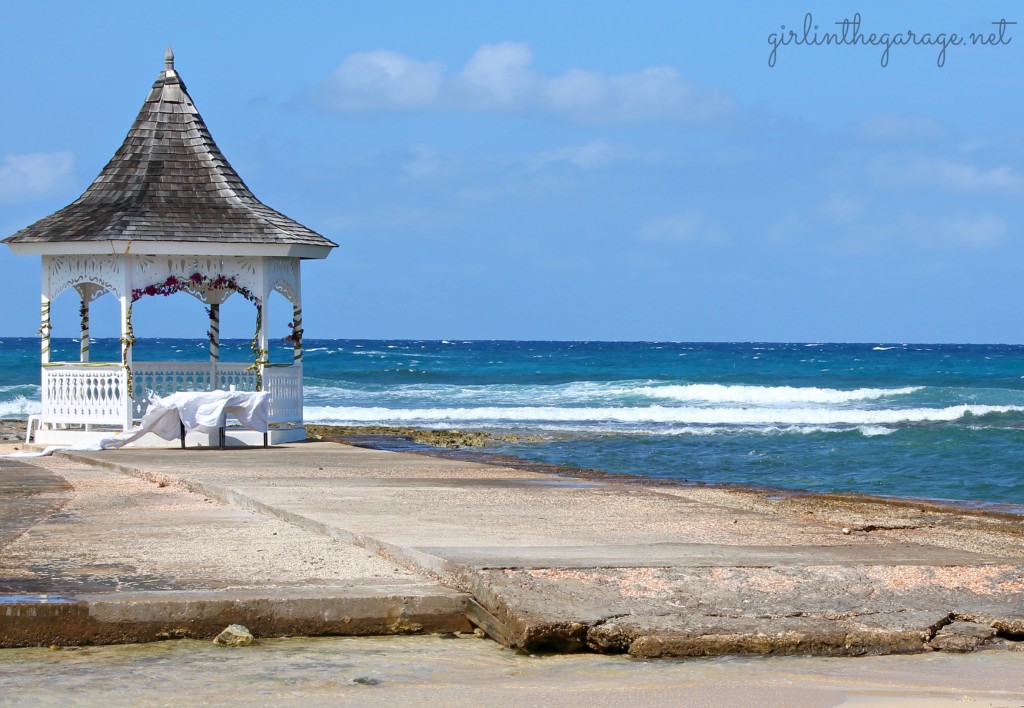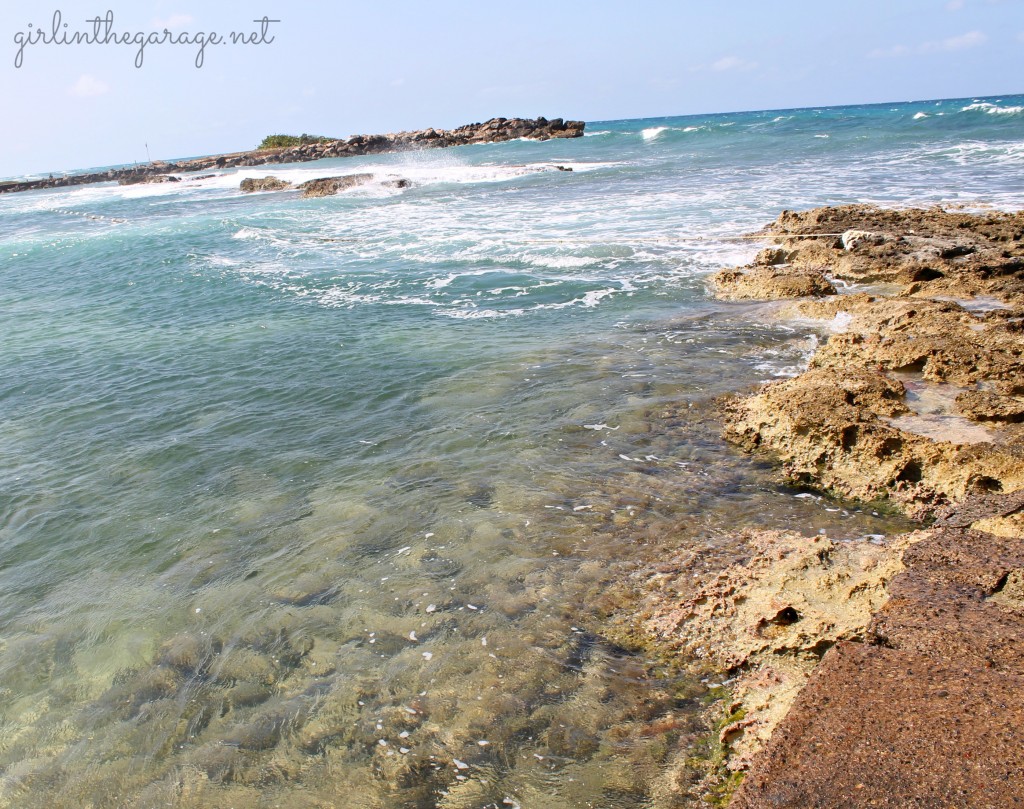 As hard as it is to get away sometimes (and it was very hard because I missed the boys so much!), it's almost necessary.  We waited too long to get away and I don't recommend it.  Be good to yourself, take the kids if you have to, and make sure you get that time to escape from the daily grind.  Even if it's just for a few days and you only travel a few hours away, you won't regret it.  Our brains and bodies are programmed to need a break now and then; too much work and stress can lead to mental and physical health problems!  So get out there, enjoy every minute of your time away, and come back refreshed and renewed to tackle anything life throws your way!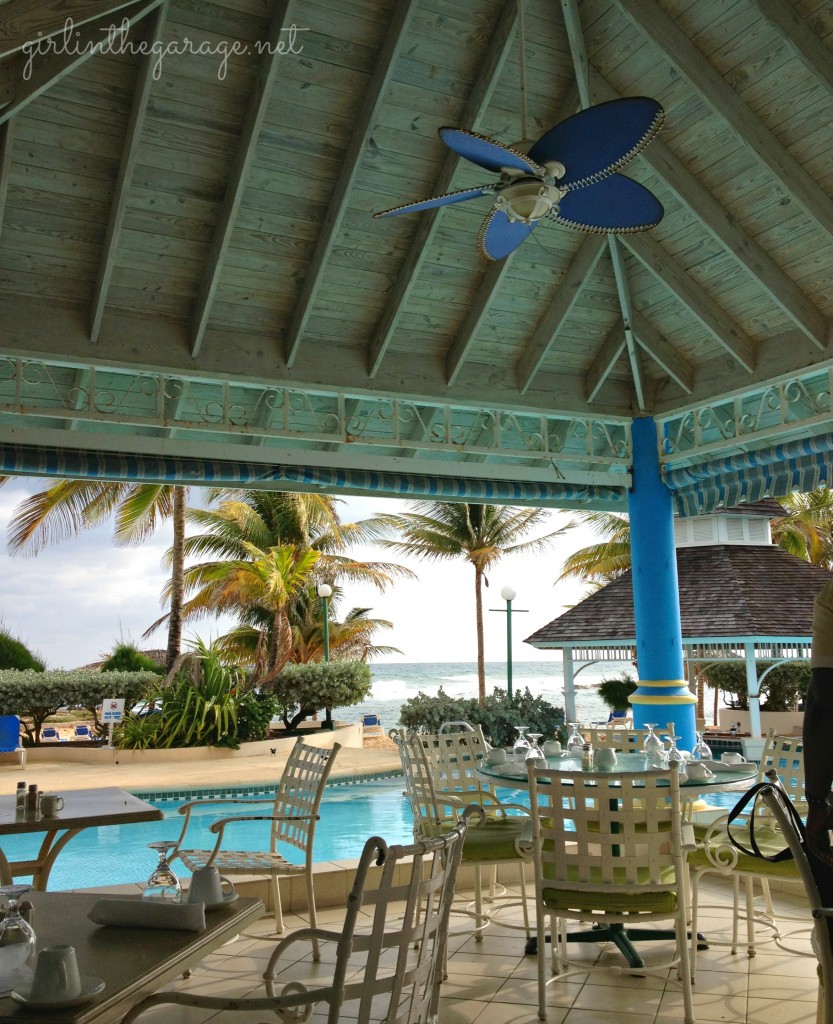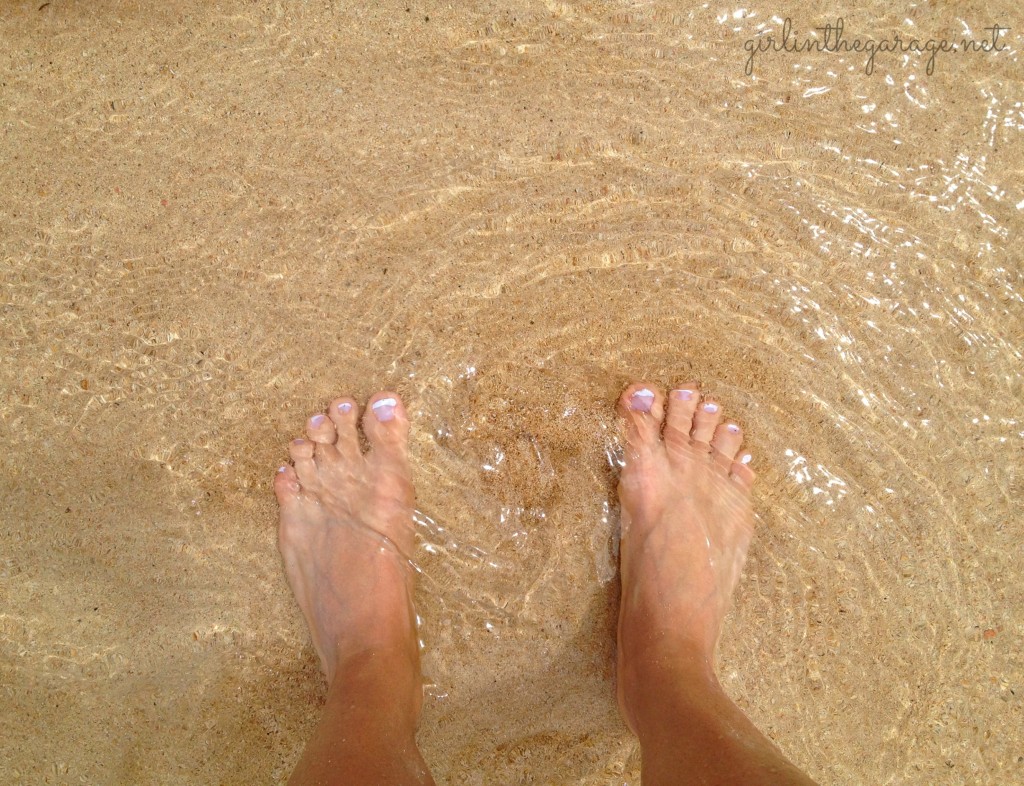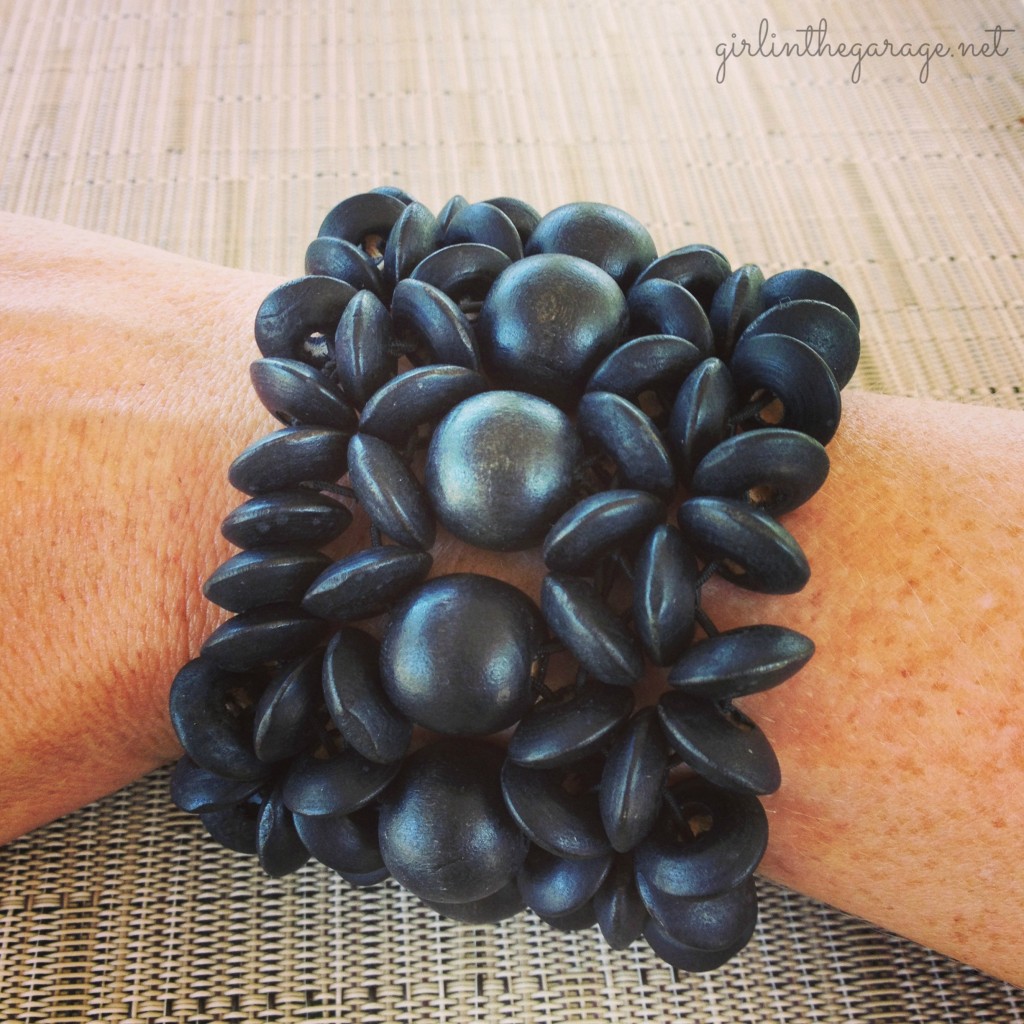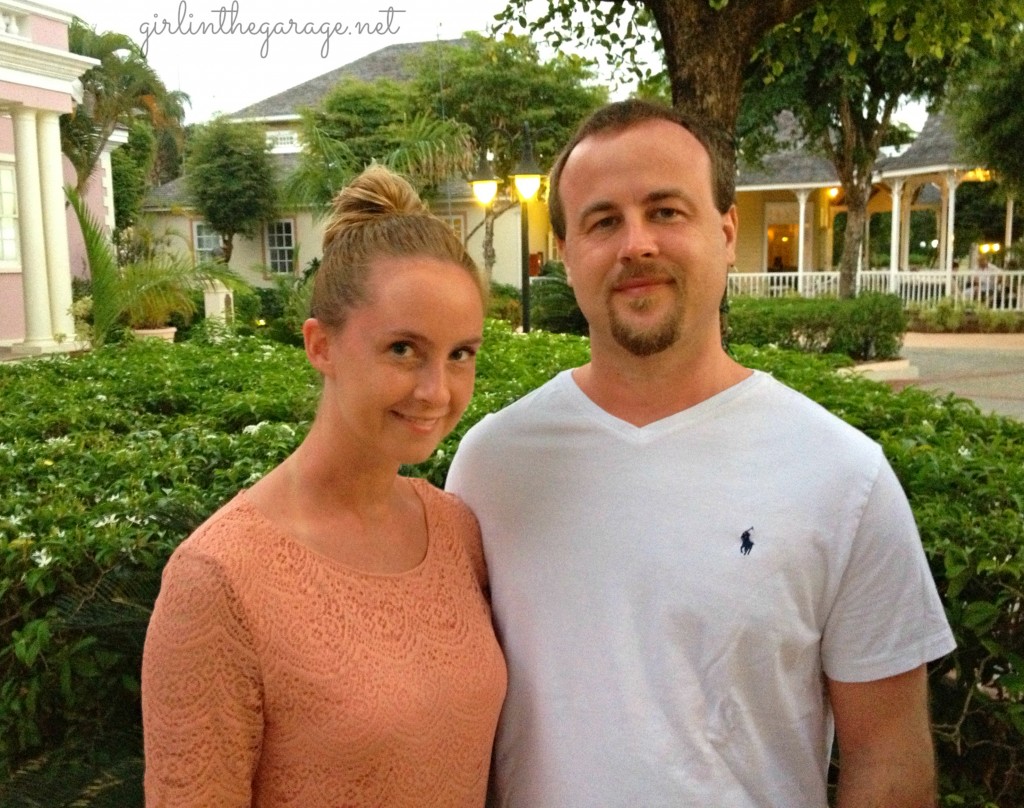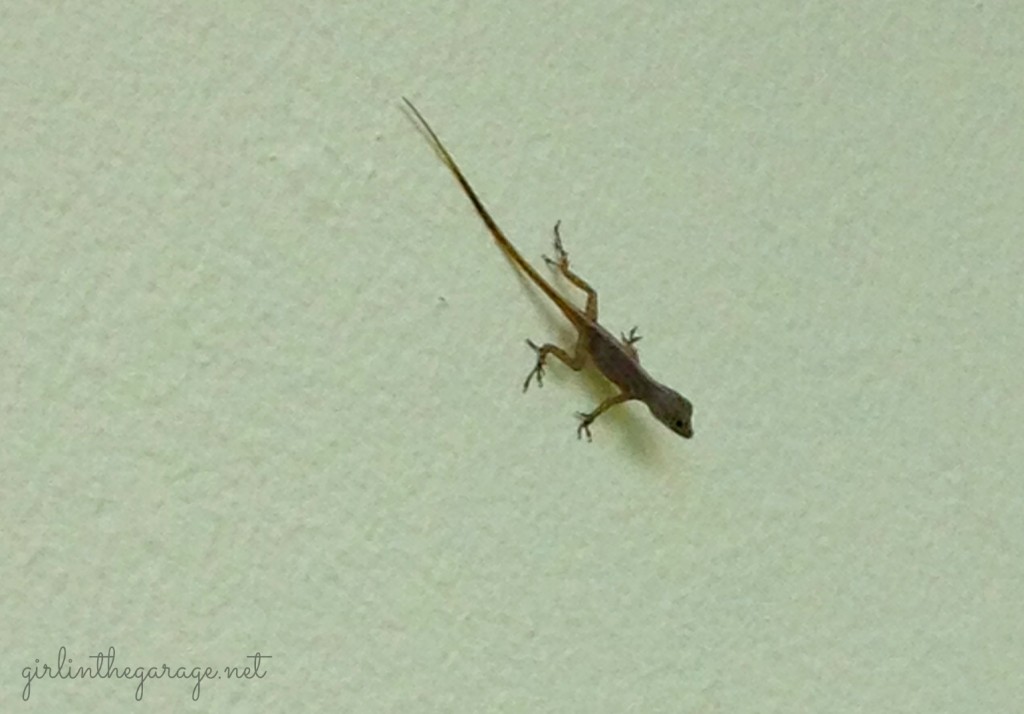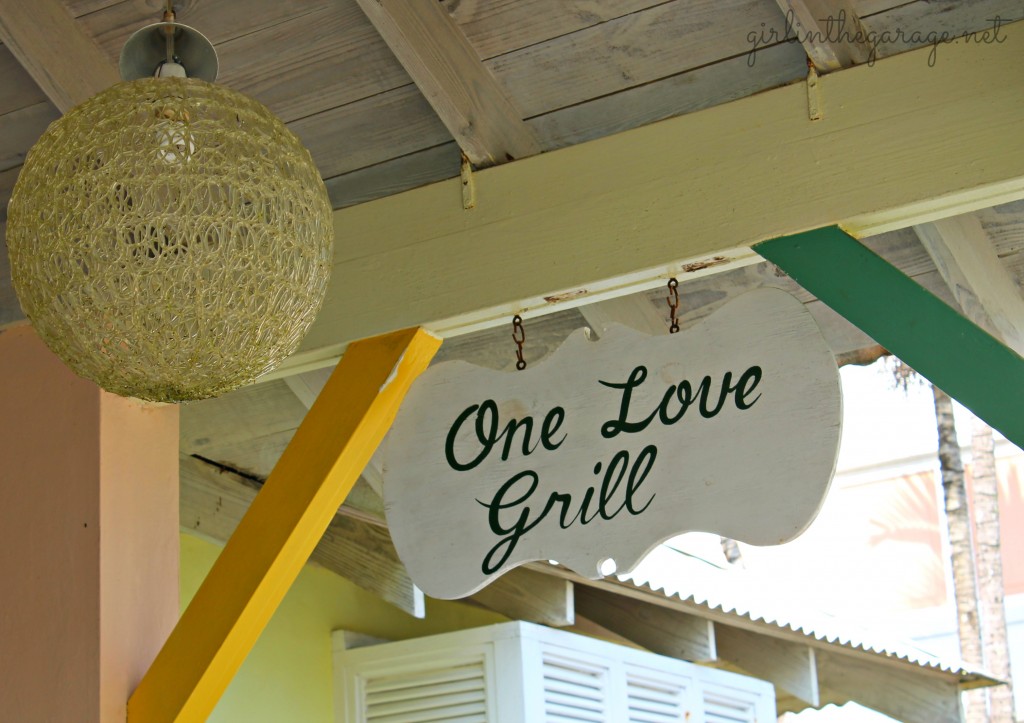 If you have any questions not covered here about our trip, please leave me a comment below or send me an email through the contact form at the top of the page.  I always love to hear from you!
By the way- today is the last day to enter the Gift Card Giveaway – Good luck!
Jen
Join the GITG Community
When you join this thriving community of over 7,000 creative souls, you'll be inspired to discover hidden artistic talents and learn skills to boldly face DIY projects with confidence.
You'll also receive my free guide "Just Paint It: 7 Tips for Transforming Furniture with Confidence."