Hi friend, it's Themed Furniture Makeover Day! This month's theme is decoupage, and I'm no stranger to updating furniture with some pretty paper and Mod Podge. 😉 I'll show you how to decoupage a desk like the vintage one below.
This was a commissioned project, and I was thrilled when my client asked me to give this desk a French-themed makeover with decoupage for her daughter's birthday. (French? Decoupage? Just my style!) First I gave it a good sanding to smooth out some peeling areas.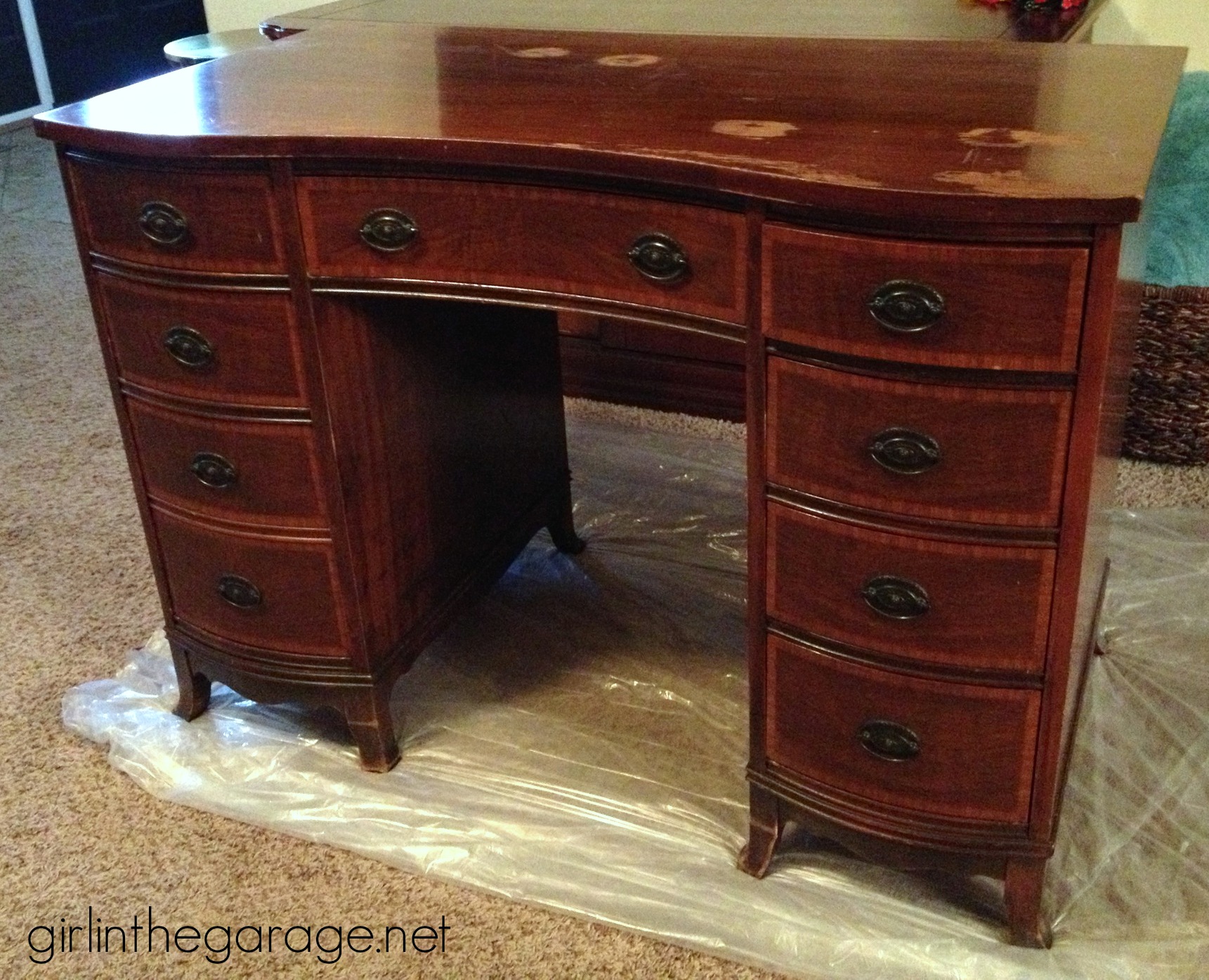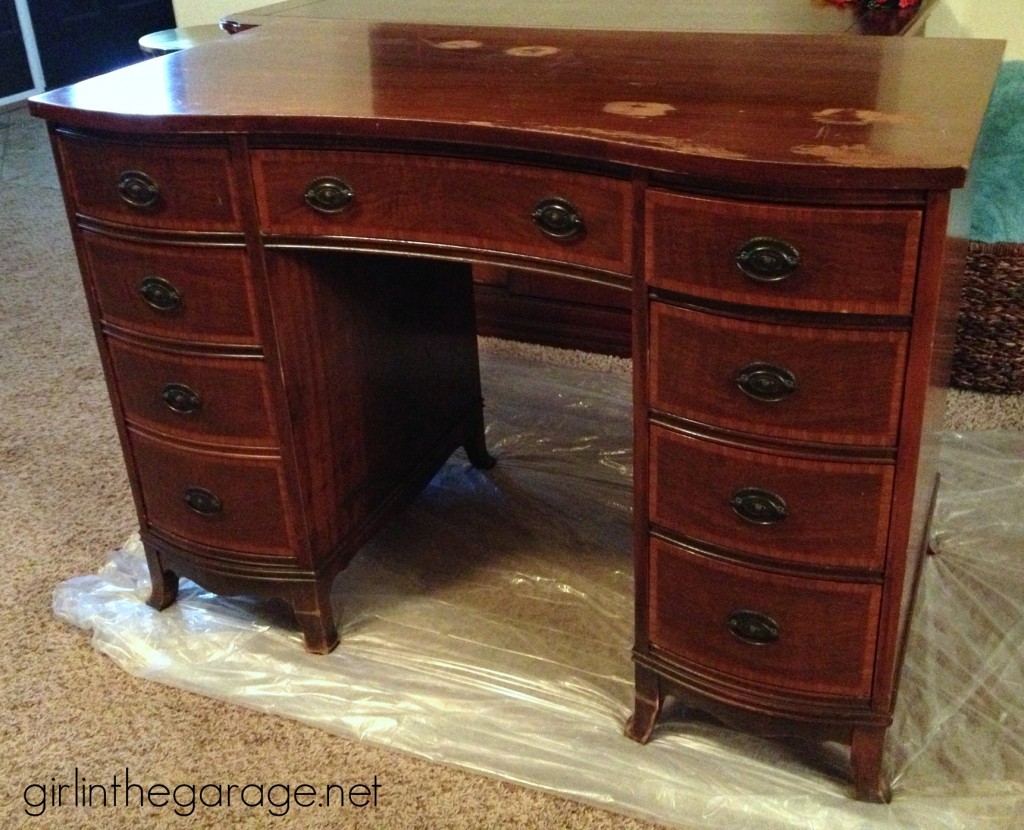 I planned to do two layers and some distressing, so first I painted a layer of Old Ochre Chalk Paint. The water rings bled through this layer, but it was okay since I planned to make the desk dark. If I had wanted to keep the desk a light color I would've used a shellac primer before painting.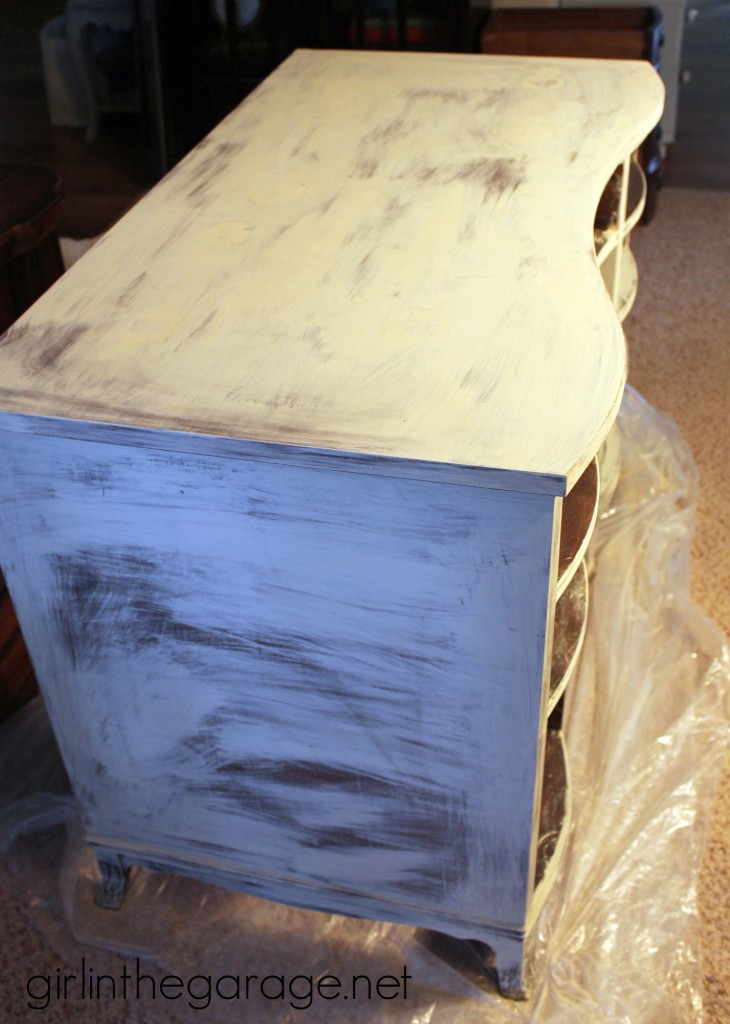 I sanded to smooth out the brushstrokes and then added two coats of Graphite Chalk Paint. Then I lightly sanded again- especially the edges to give it a distressed, naturally aged look. Both clear and dark wax were used to make the desk look more black. (Graphite with just clear wax looks dark gray.)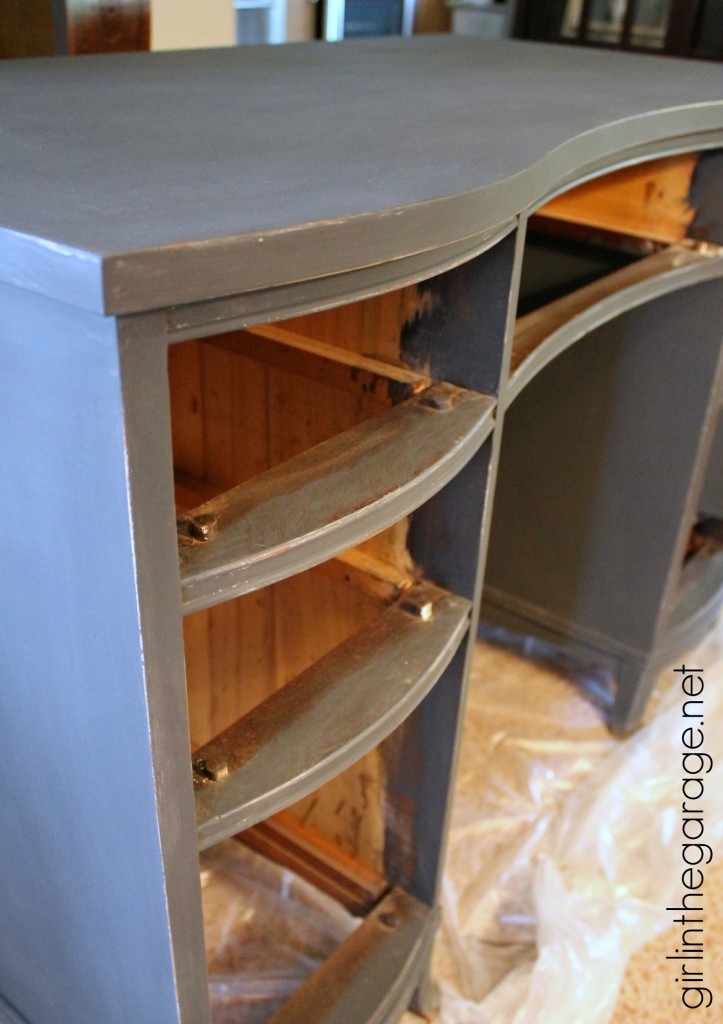 For the drawers, I used matte Mod Podge to glue French-themed scrapbook paper on the fronts. One layer of Mod Podge under and then another thin layer on top after a few minutes.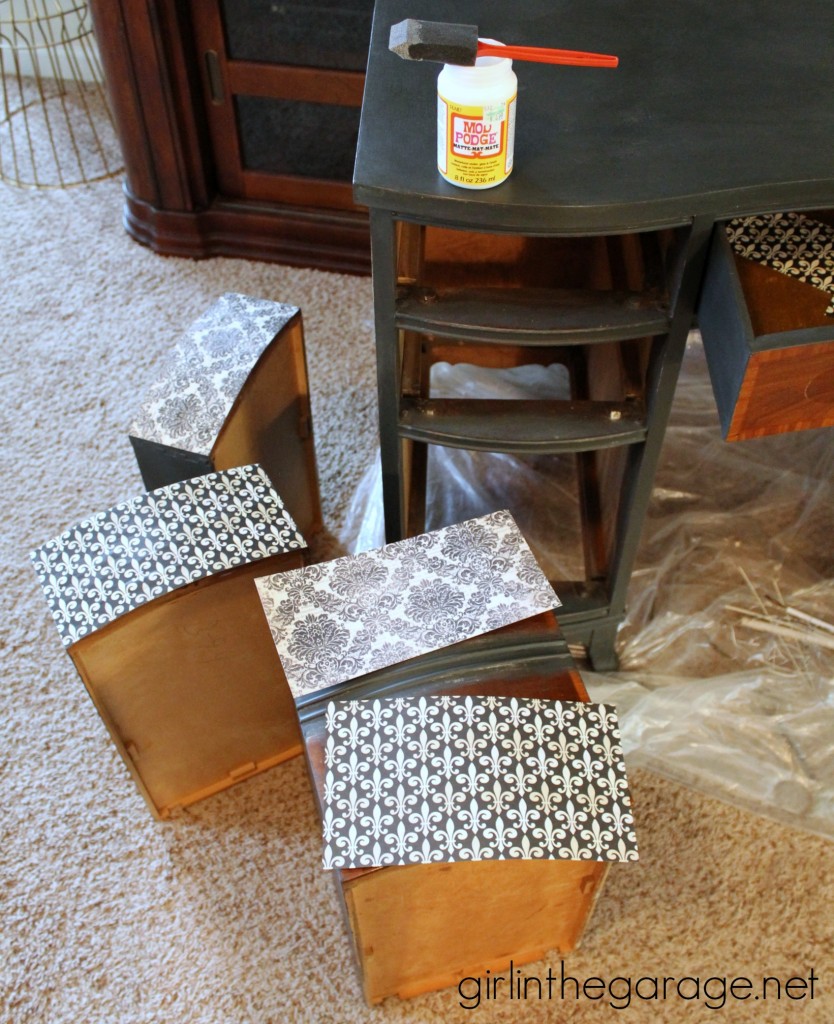 The hardware also got Graphite Chalk Paint and both clear and dark wax.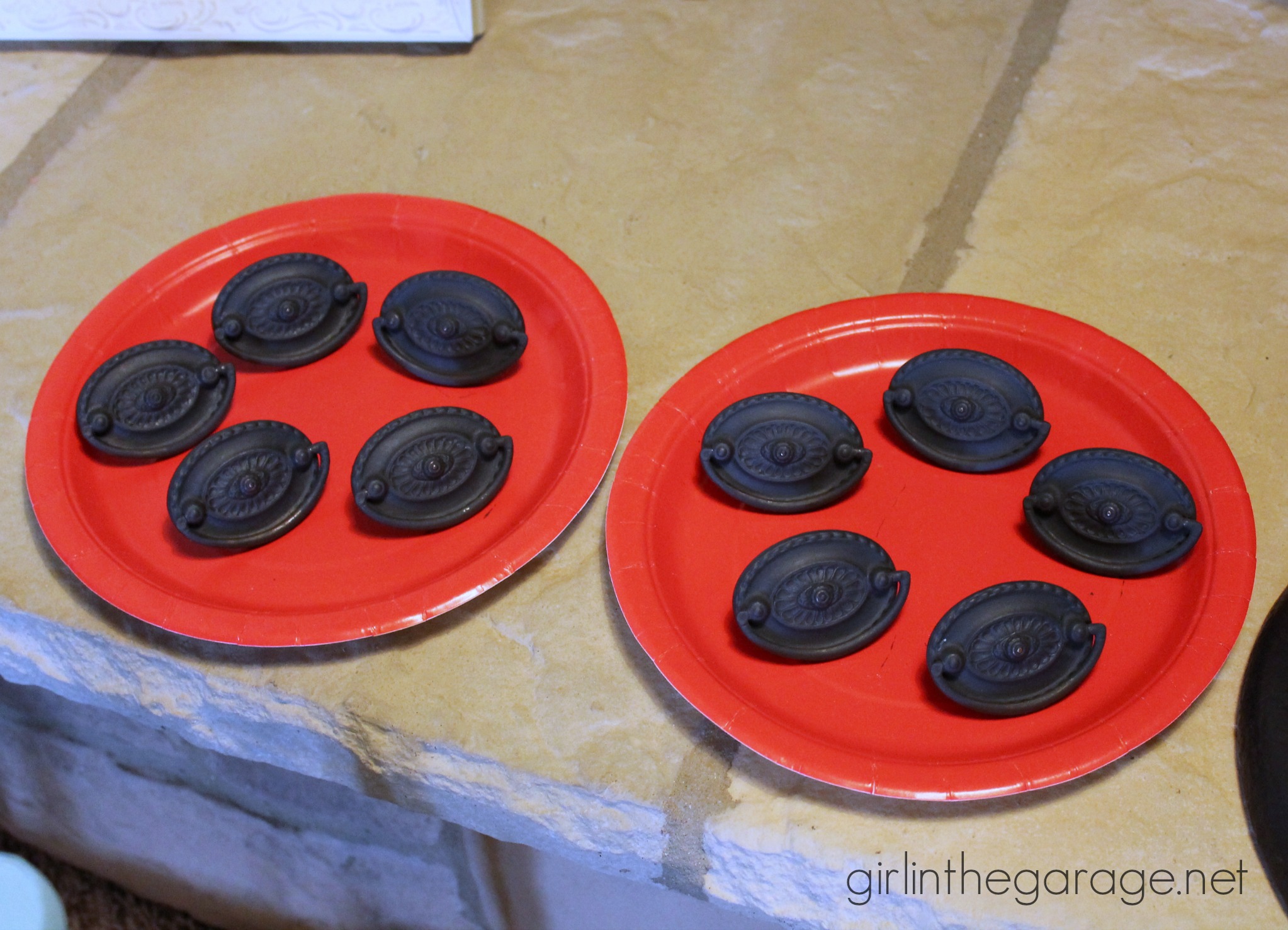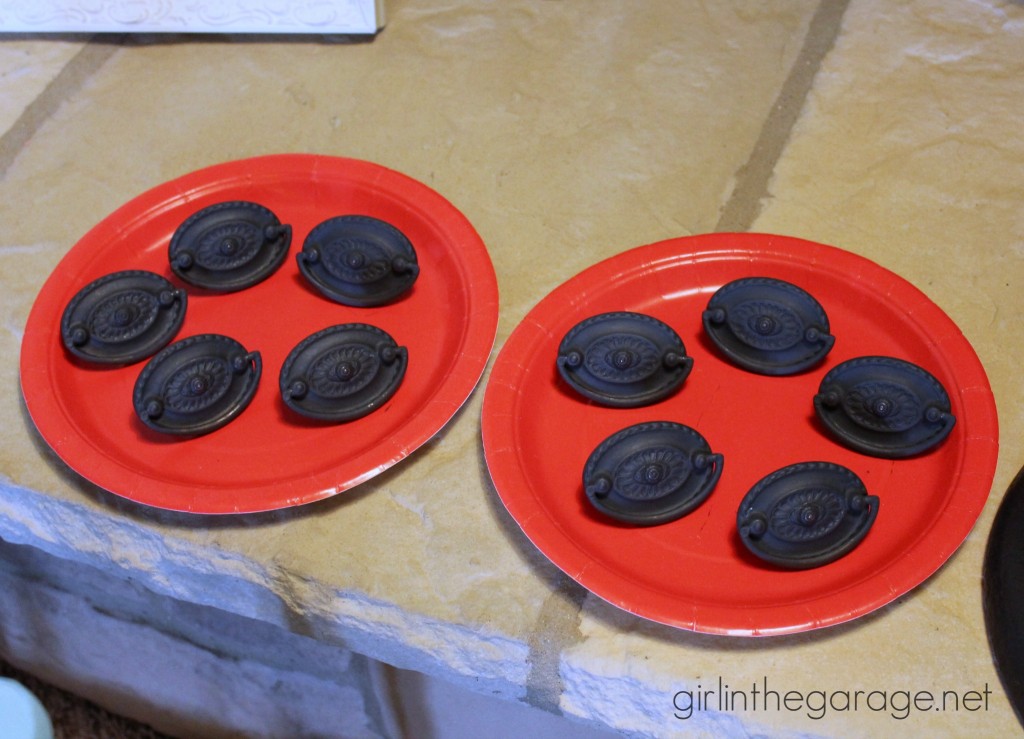 I LOVE how it turned out – but more importantly, my client and her daughter love it too!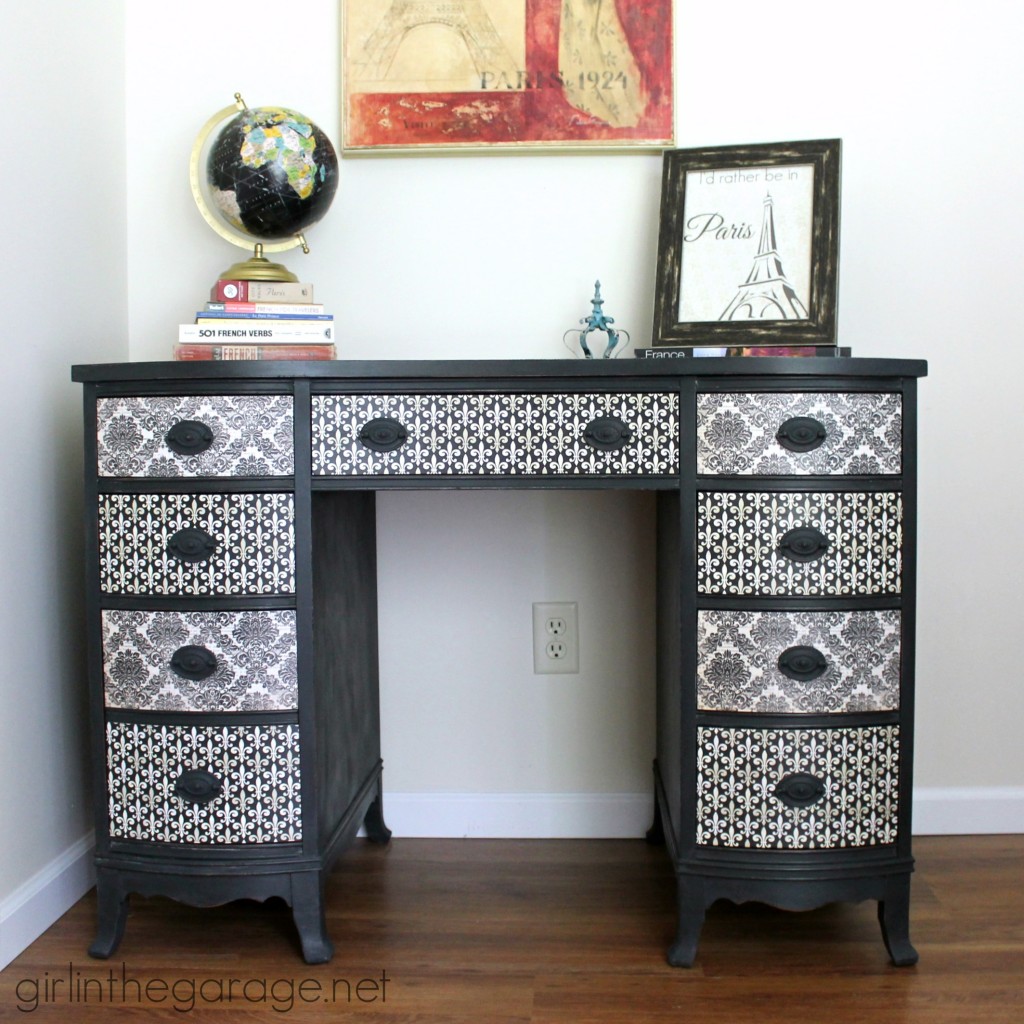 You can download and print your own "I'd rather be in Paris" art (and another French-inspired art print) HERE.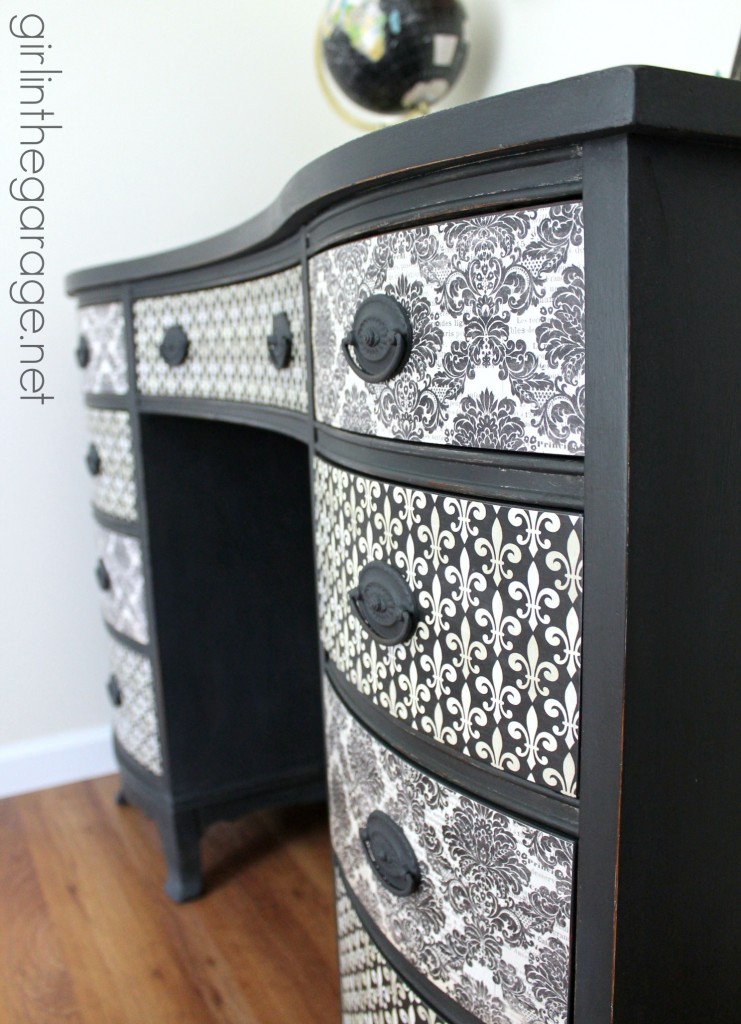 The reddish book (second from the bottom) was one of my French textbooks from high school. The others I've collected over time, and the top two I brought on our trips to Paris. 😉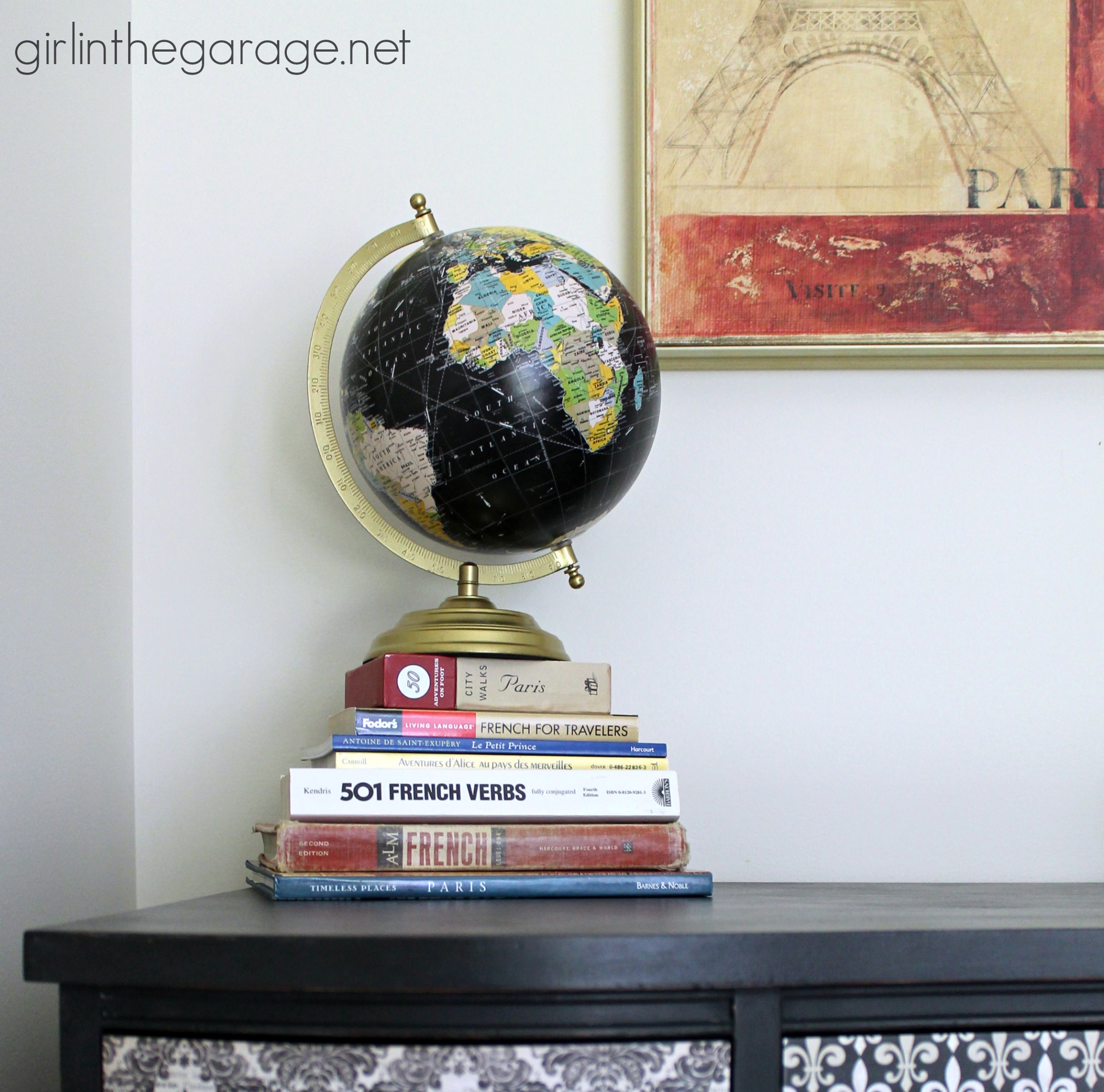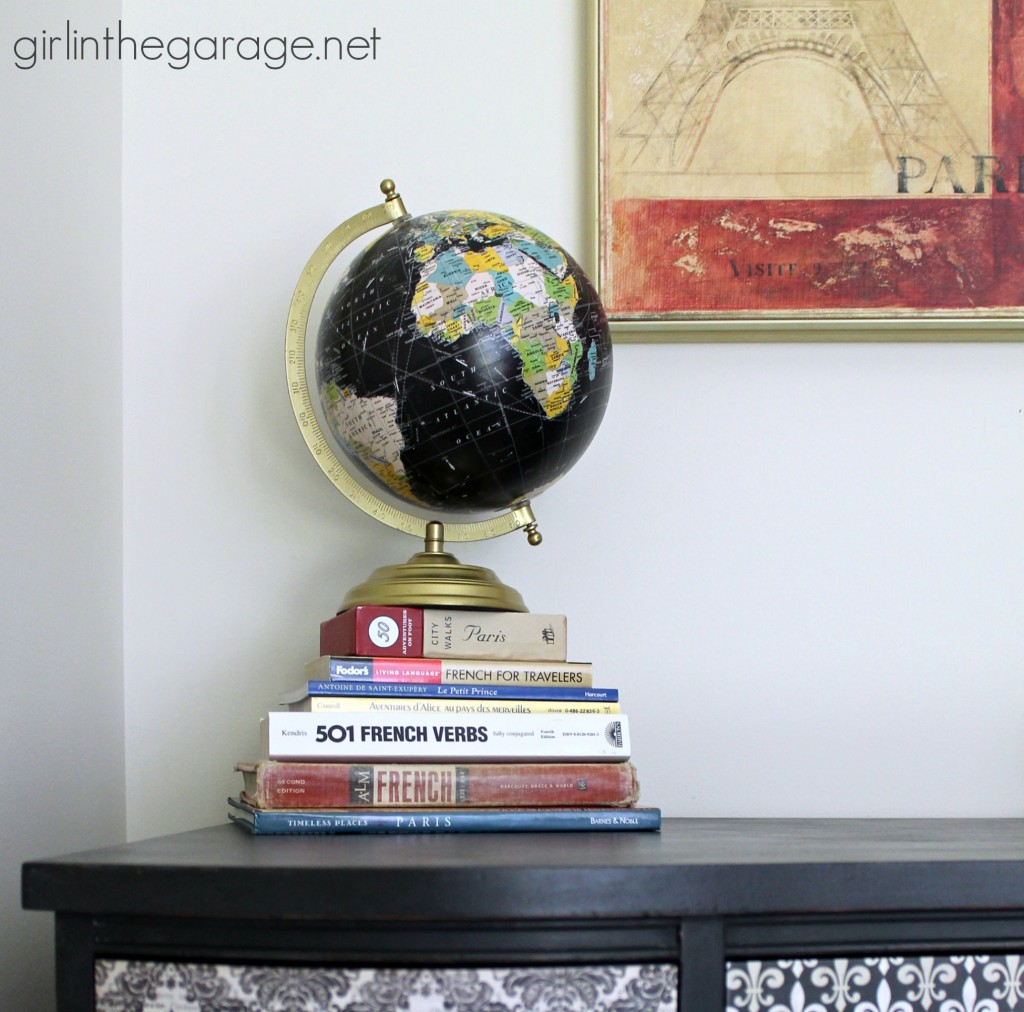 Below you can see where some Old Ochre and also the wood underneath are peeking through.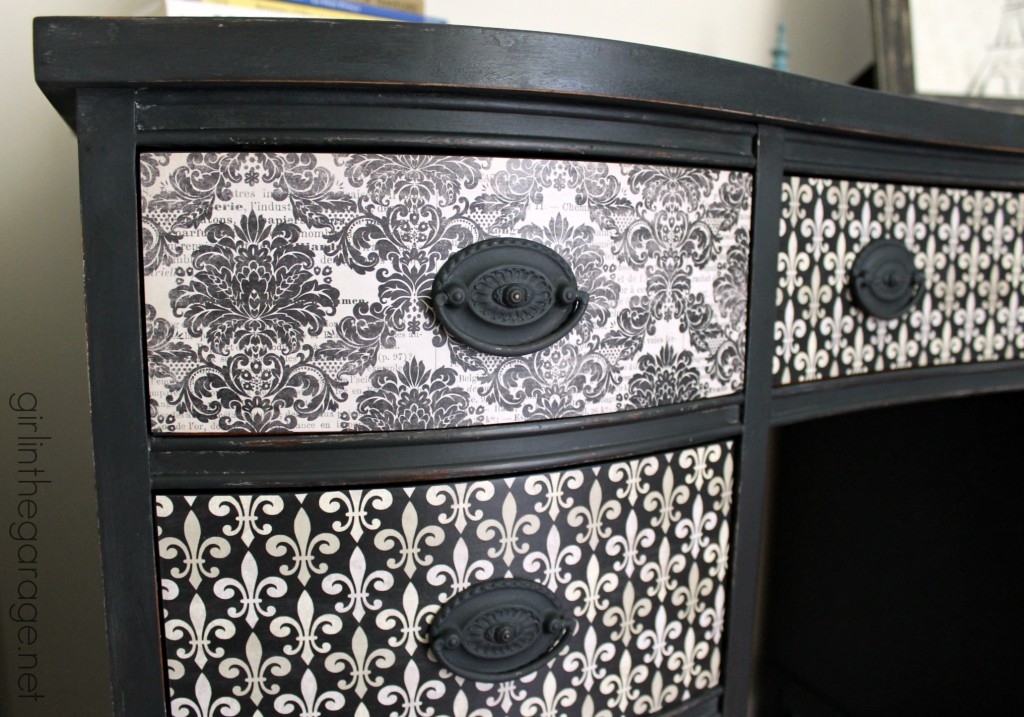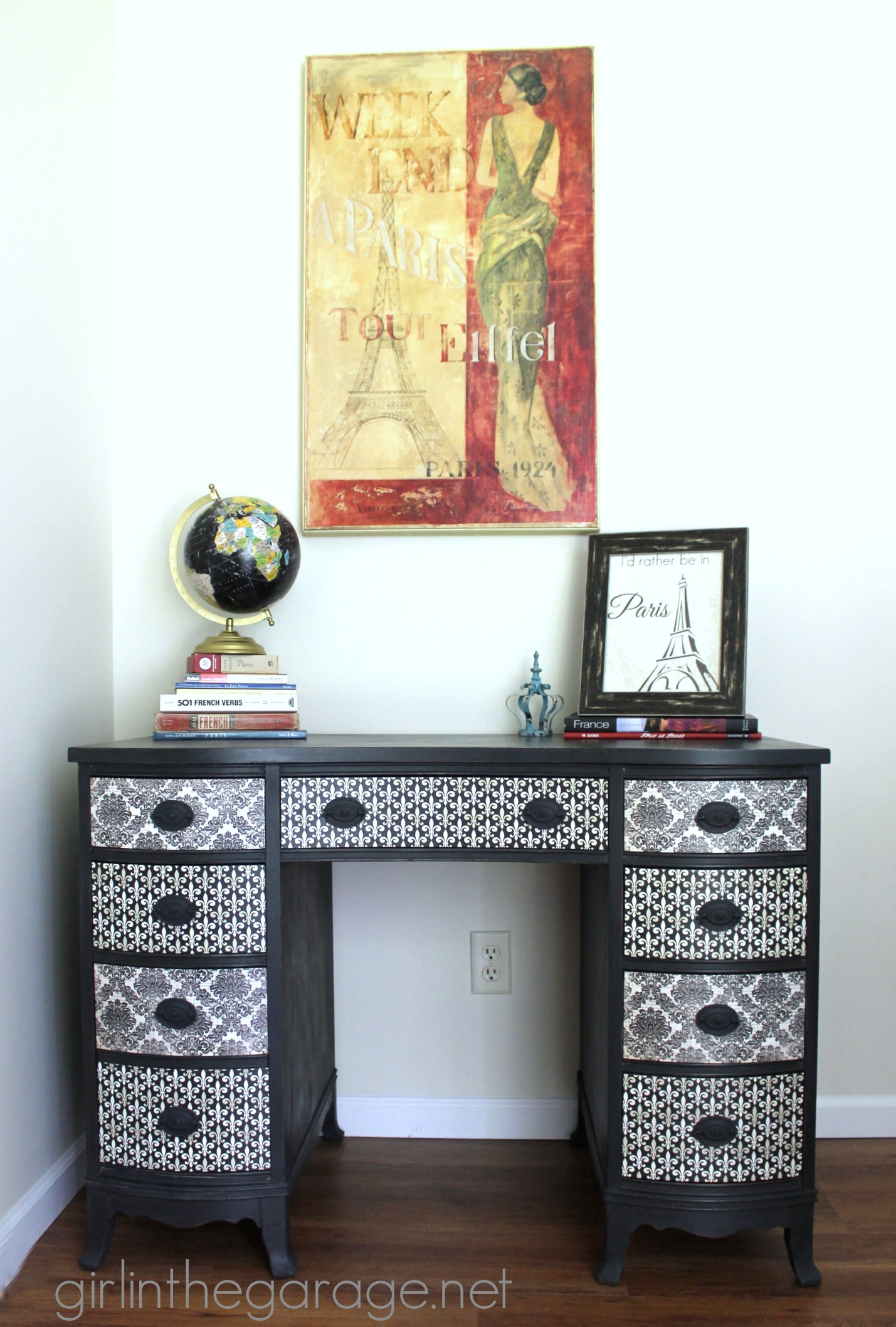 Want more decoupage furniture inspiration?
Learn more tips for How to Decoupage Furniture here.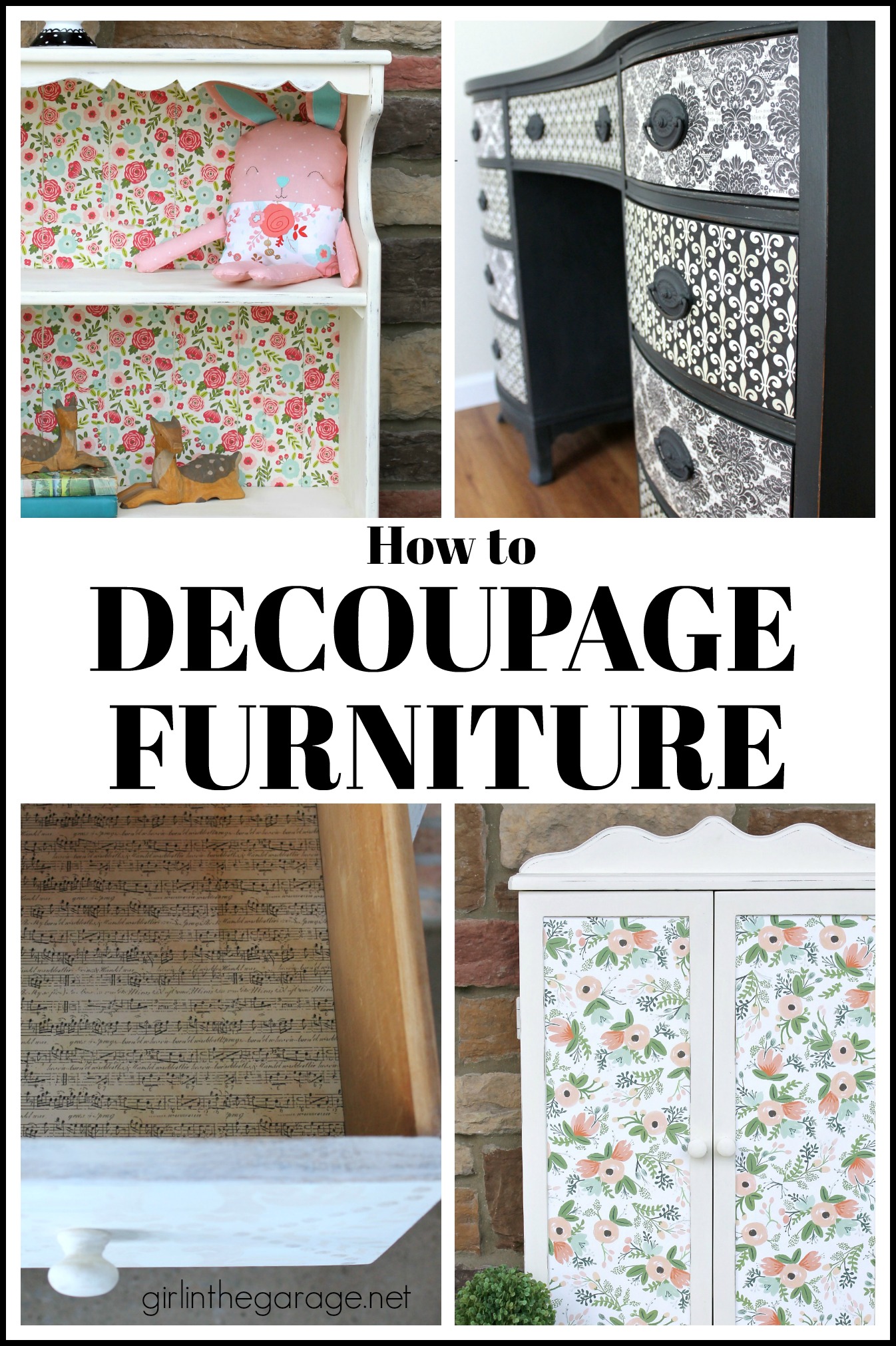 And even more inspiration below from my friends!
– Jen, Girl in the Garage