Learn all about Graphite Chalk Paint by Annie Sloan and find beautiful Chalk Painted furniture and decor ideas below.
Graphite Chalk Paint
This dark shade is moody yet versatile. Graphite is the color of charcoal or a traditional chalkboard – a dark gray, almost like faded black jeans. It was the closest option to black Chalk Paint for many years until Athenian Black was released.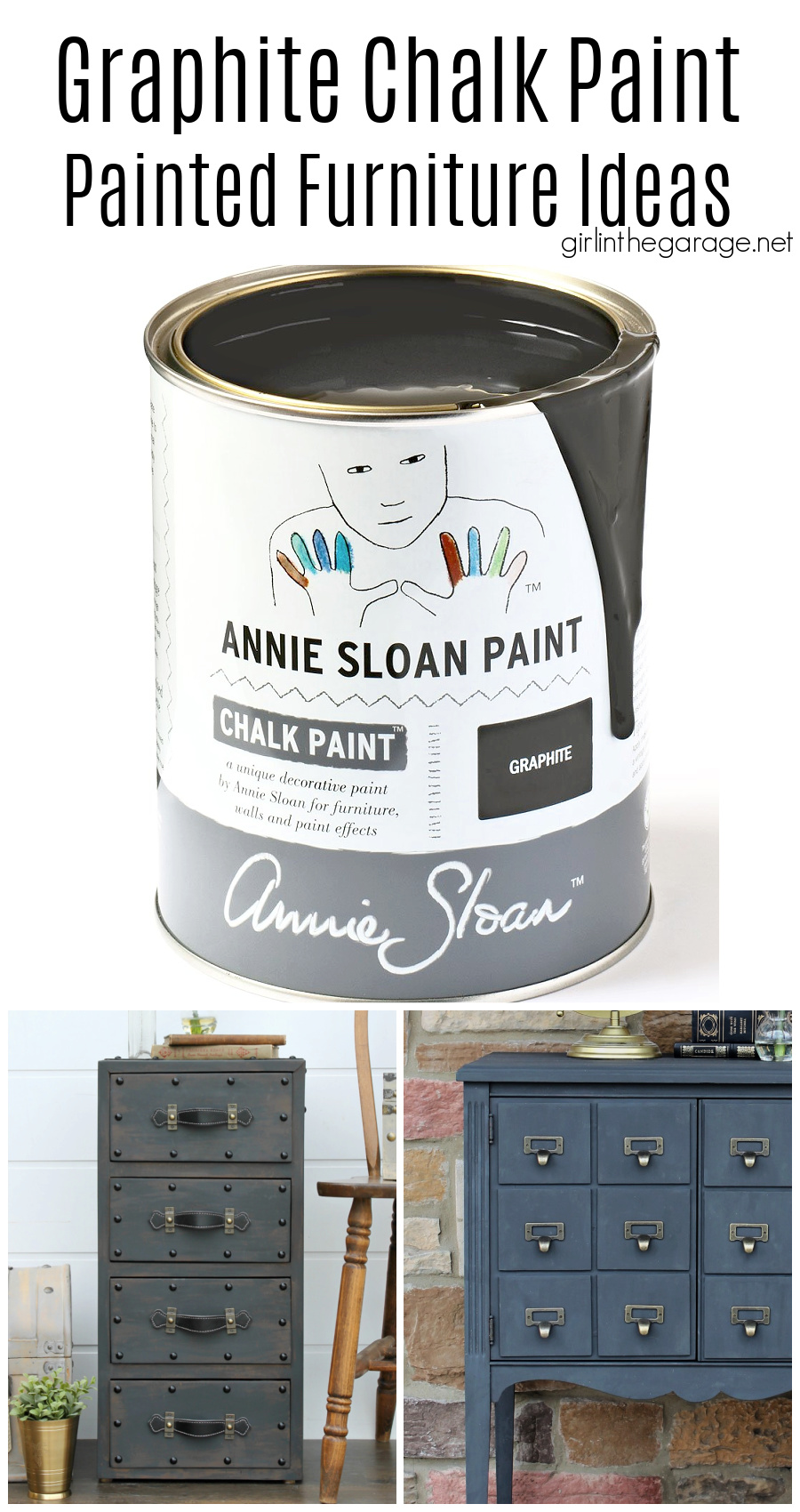 (Psst… Feel free to share this post or Pin the image above to easily find it later – I'll keep adding more examples in the future.)
Graphite is the perfect choice when you want a dark piece without the starkness of black. It looks great on almost any type of furniture, but especially when you want a worn, distressed vintage look. Try sanding along the edges to let the original wood peek through for an industrial style piece.
How to Seal Graphite Chalk Paint
To seal Graphite Chalk Paint, apply Annie Sloan's wax with a wax brush or lint-free cloth. I recommend using black wax to deepen the hue just a bit, or even brown wax. Sealing with white wax will completely lighten the look of your piece, while clear wax will keep the Graphite gray pretty much unchanged.
Painted Furniture Ideas in Graphite Chalk Paint
Graphite is a very dark gray/light black, similar to a chalkboard color.
To buy Graphite Chalk Paint, click here to find your nearest Annie Sloan stockist.
To learn more, read Chalk Paint 101: Complete Beginner's Guide to Chalk Painting Furniture or click the image below.