How to Decoupage a Bookcase with Scrapbook Paper
It's time again for Themed Furniture Makeover Day, where a bunch of us bloggers each share a new furniture makeover with a different theme every month. This month's theme is Animals – there are a lot of unique possibilities with this one. At the end of this post you can see all my friends' makeovers with links to their blogs.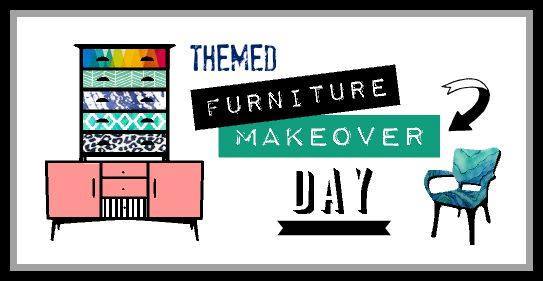 I started with this plain brown bookcase from a yard sale: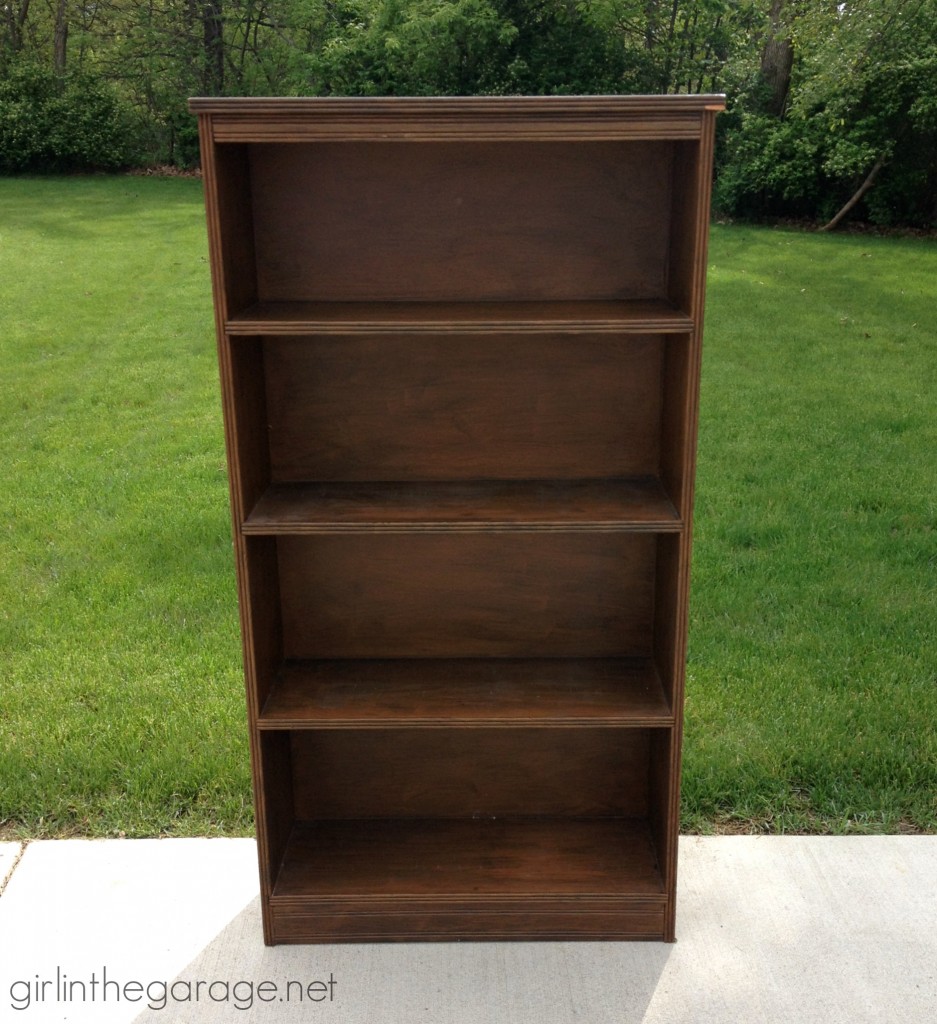 First, I painted it in Graphite Chalk Paint from Annie Sloan and then added dark wax for protection.
I didn't bother painting the back panels since I planned to decoupage them with pretty scrapbook paper from Hobby Lobby.
I grabbed my trusty matte Mod Podge and foam brush…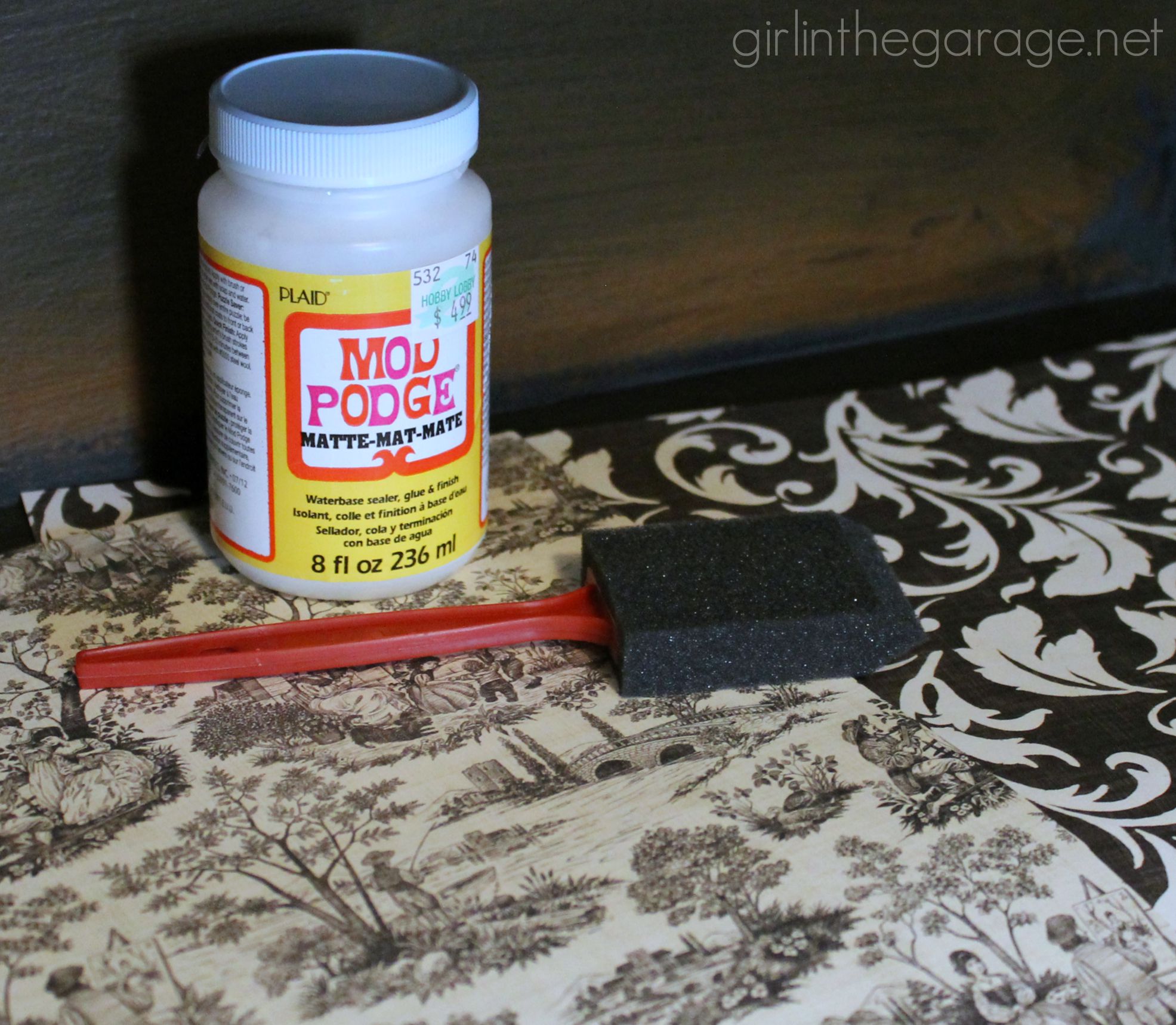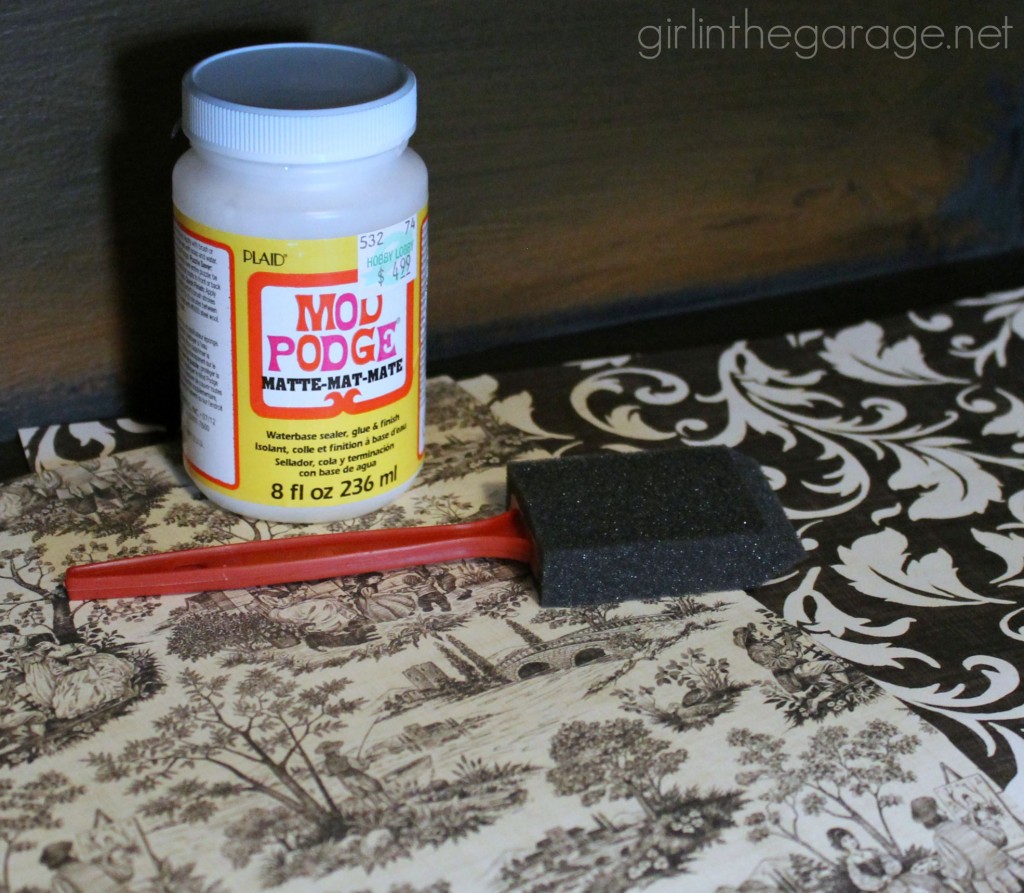 then measured and cut my paper with my handy dandy paper cutter (an awesome and pretty inexpensive tool) and glued the sheets in place.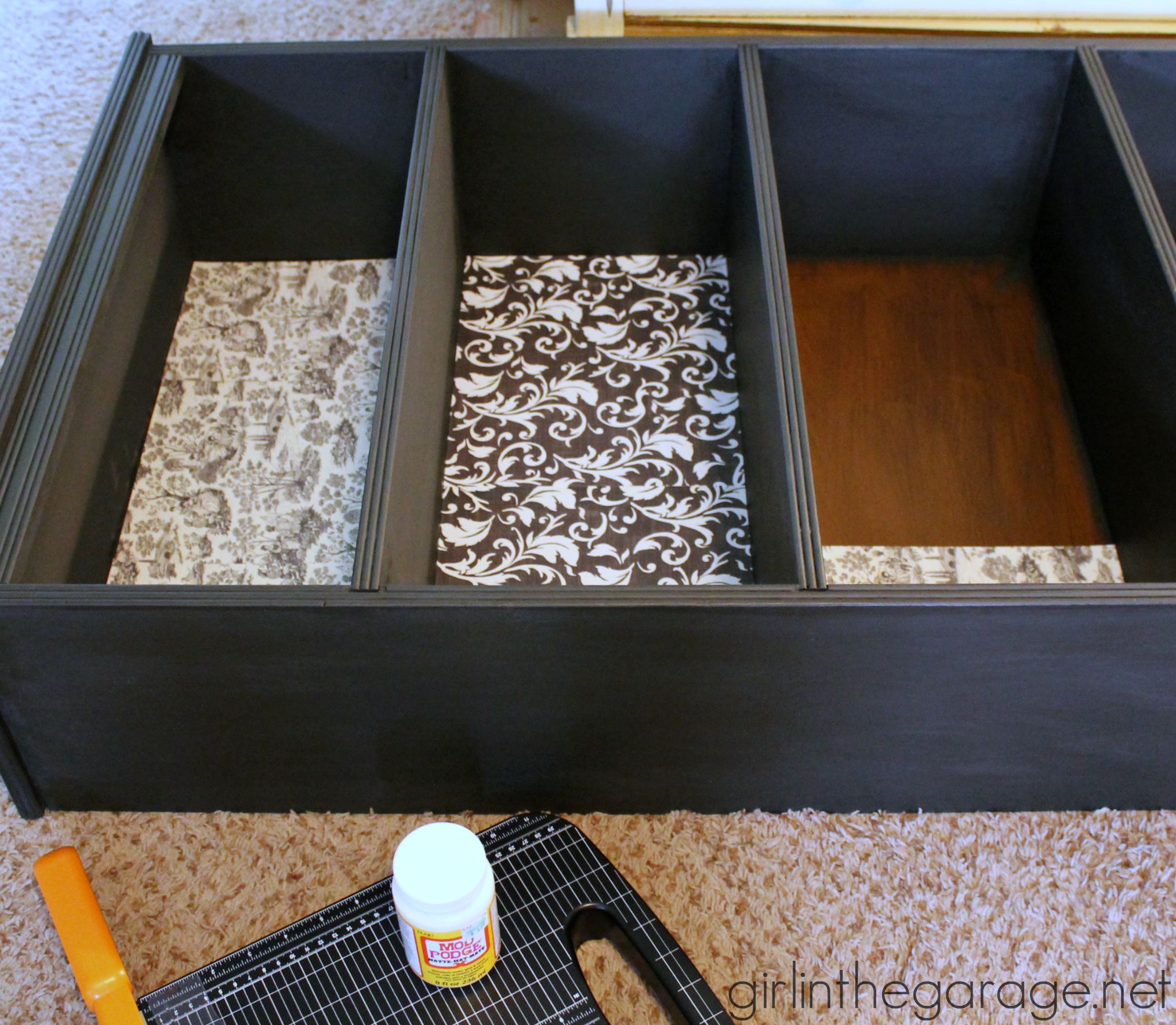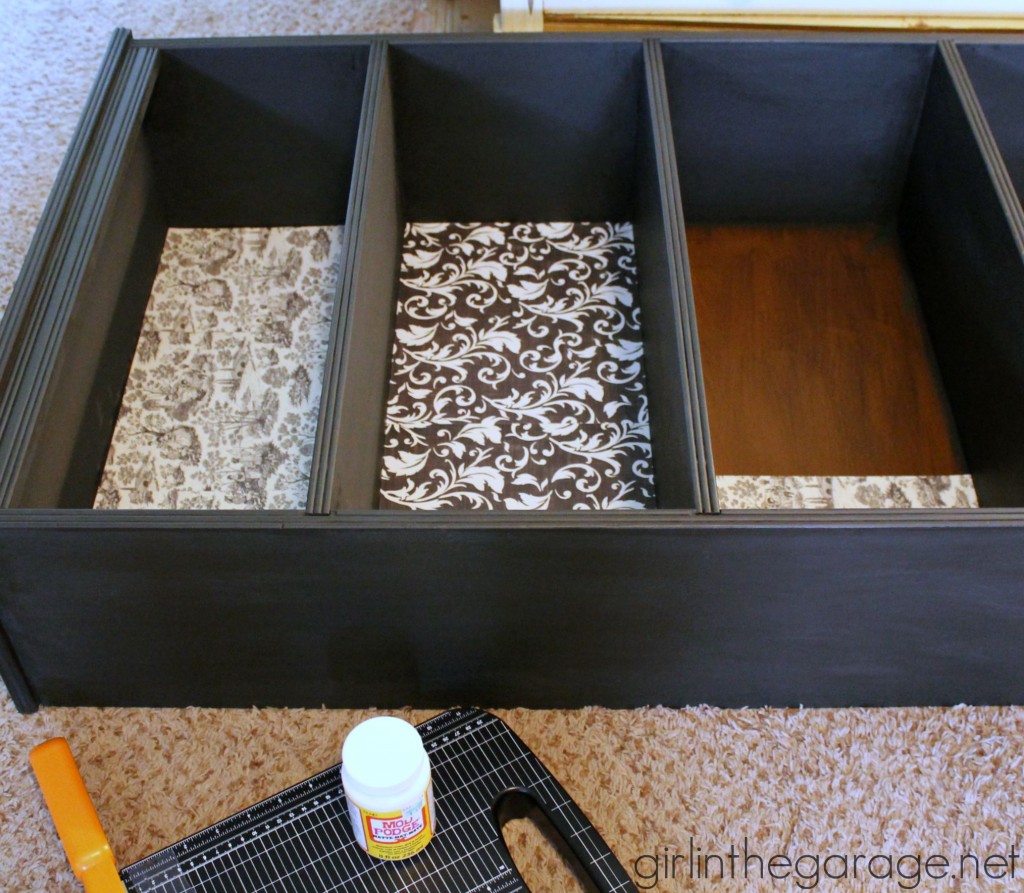 And TA-DA…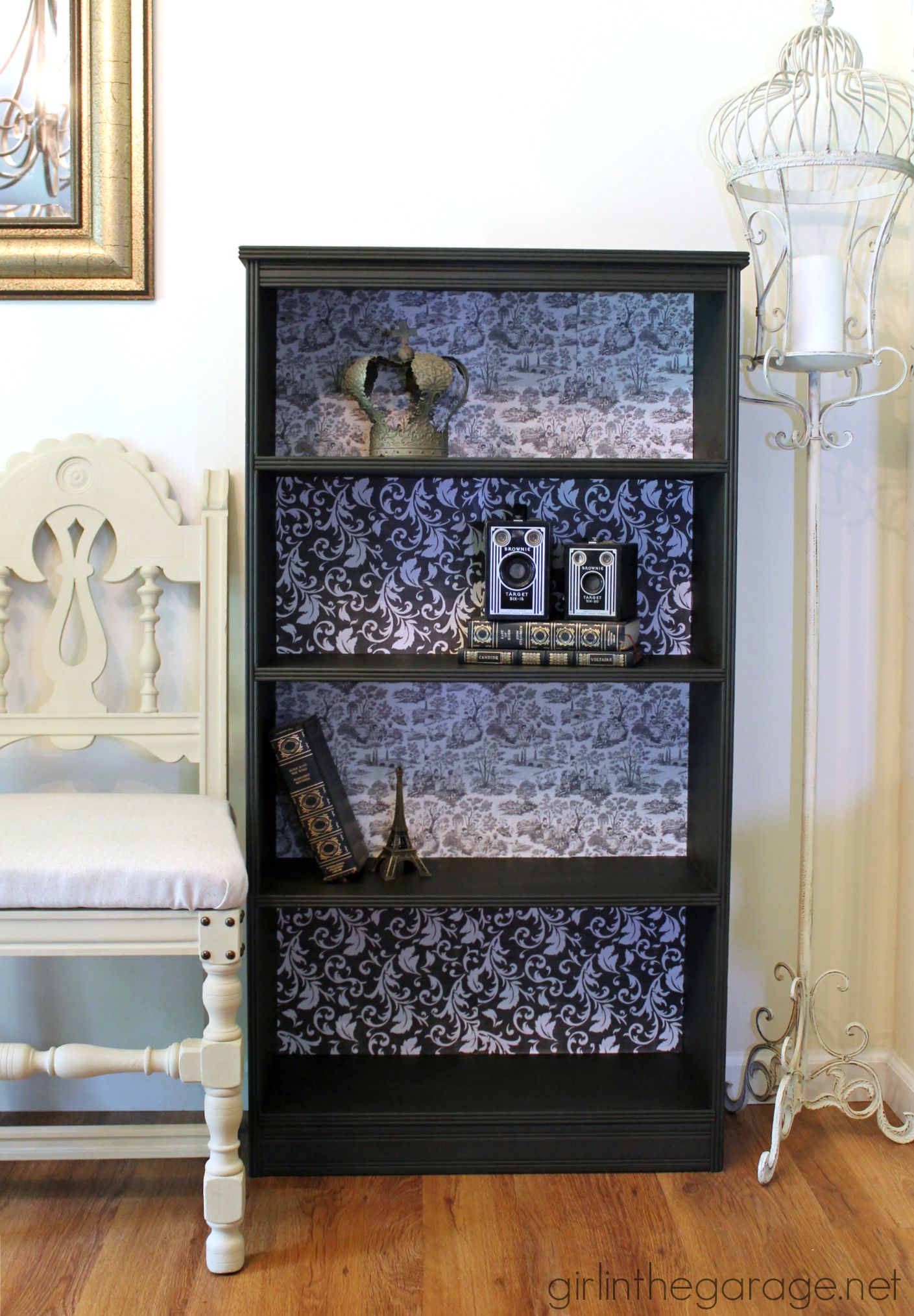 You may be wondering "where are the animals in your themed makeover?"
I'm so glad you asked. There are several right here in the toile paper I used: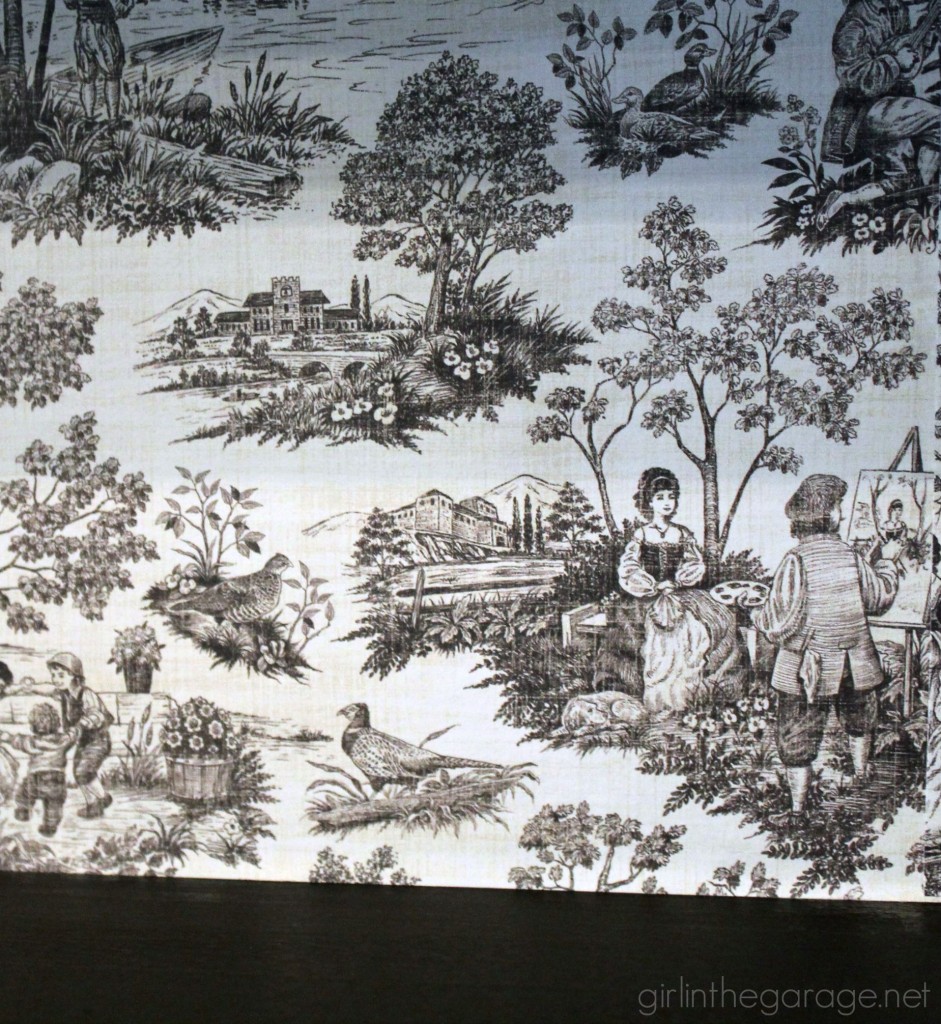 It has kind of a French look to it, don't you think?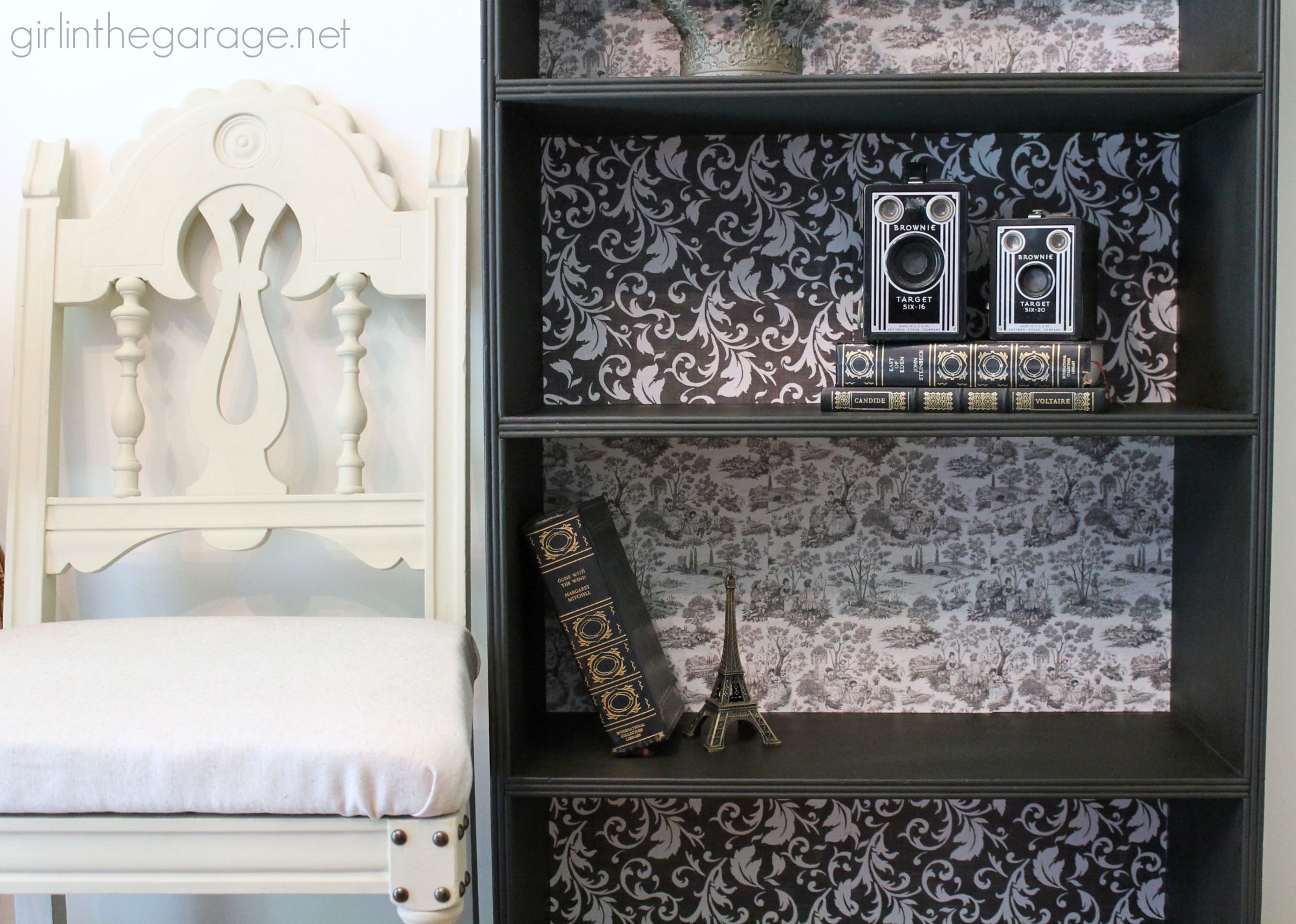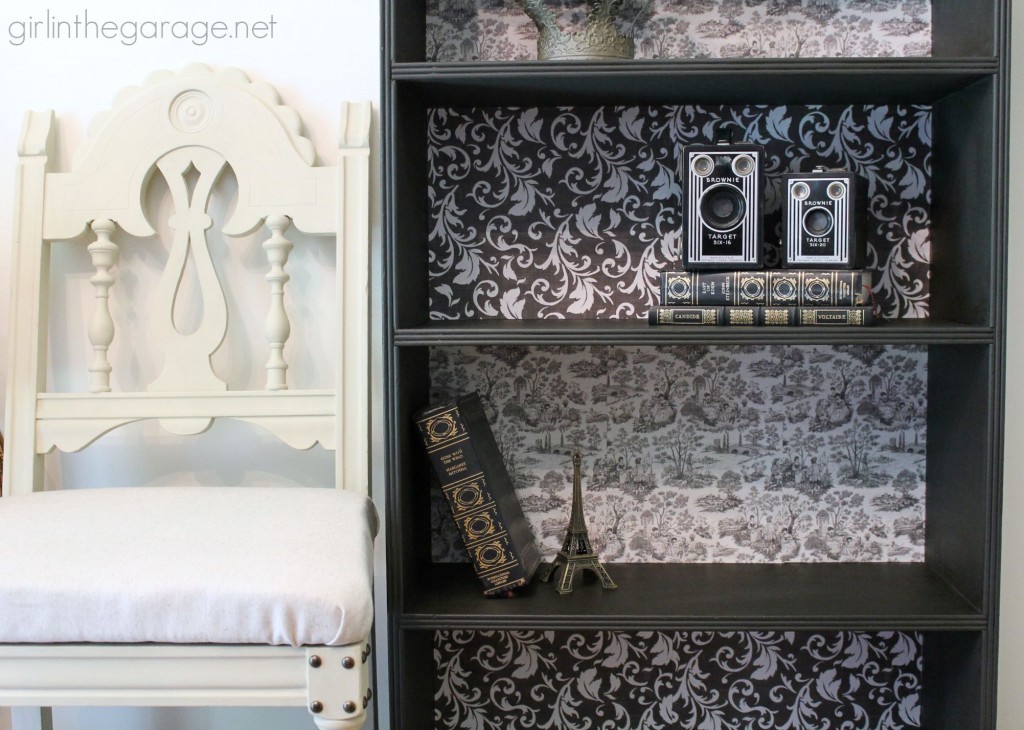 (HERE is the tutorial on how I transformed that beautiful chair next to the bookcase.)
And here's your before/after comparison: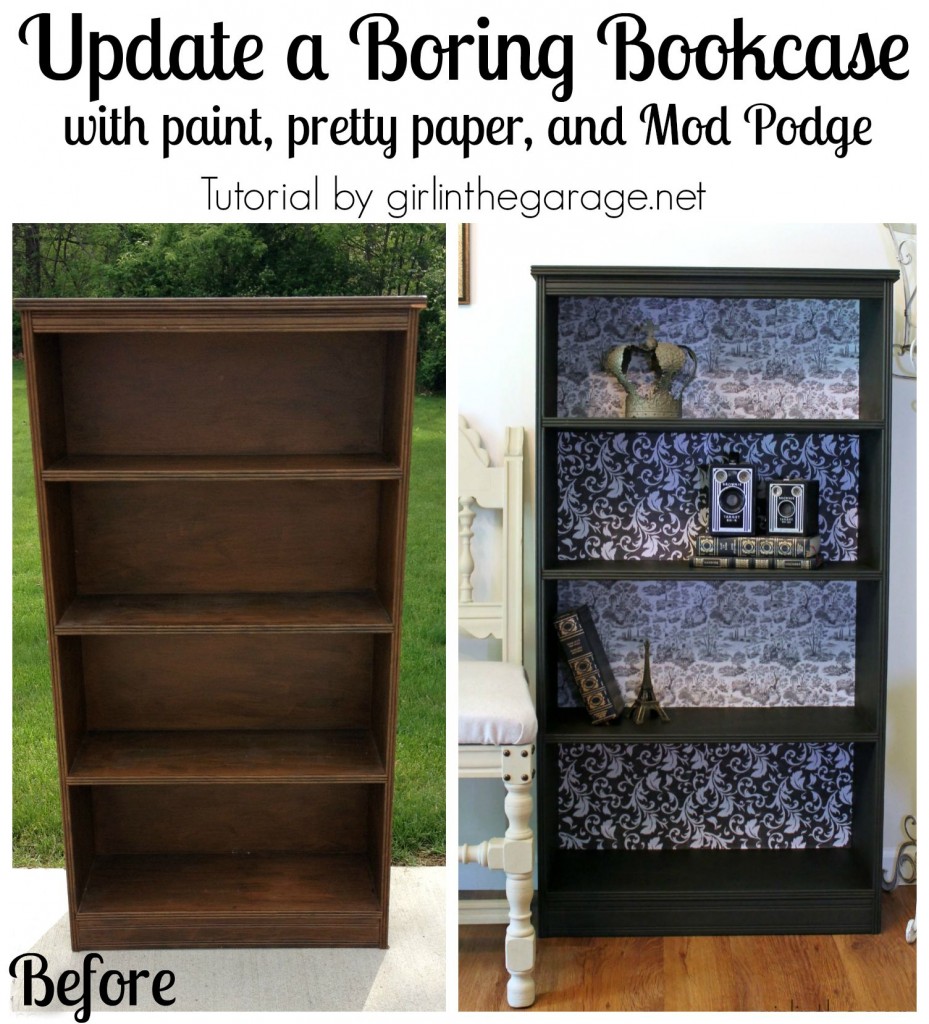 You know I love a good decoupage makeover! HERE is a desk I did last year that's similar to this bookcase: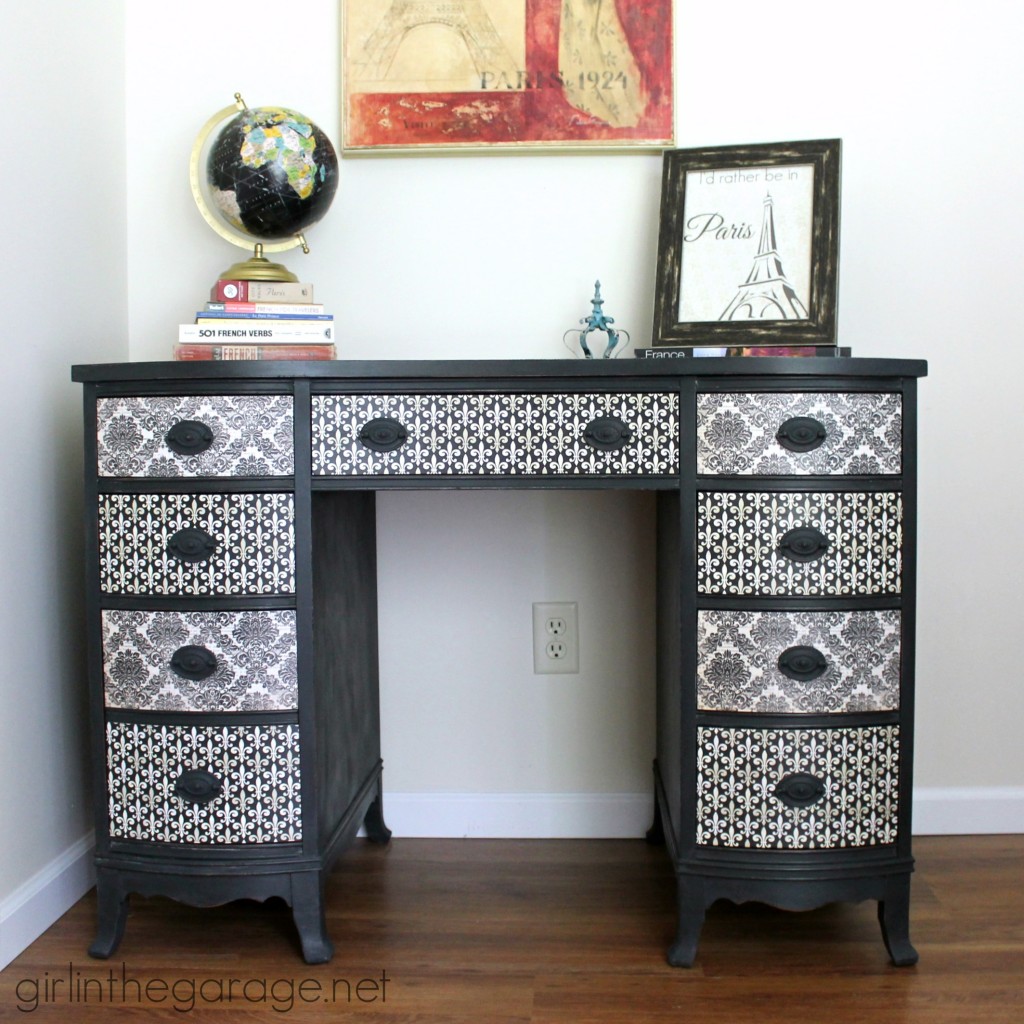 And HERE are 16 more decoupage projects for your inspiration: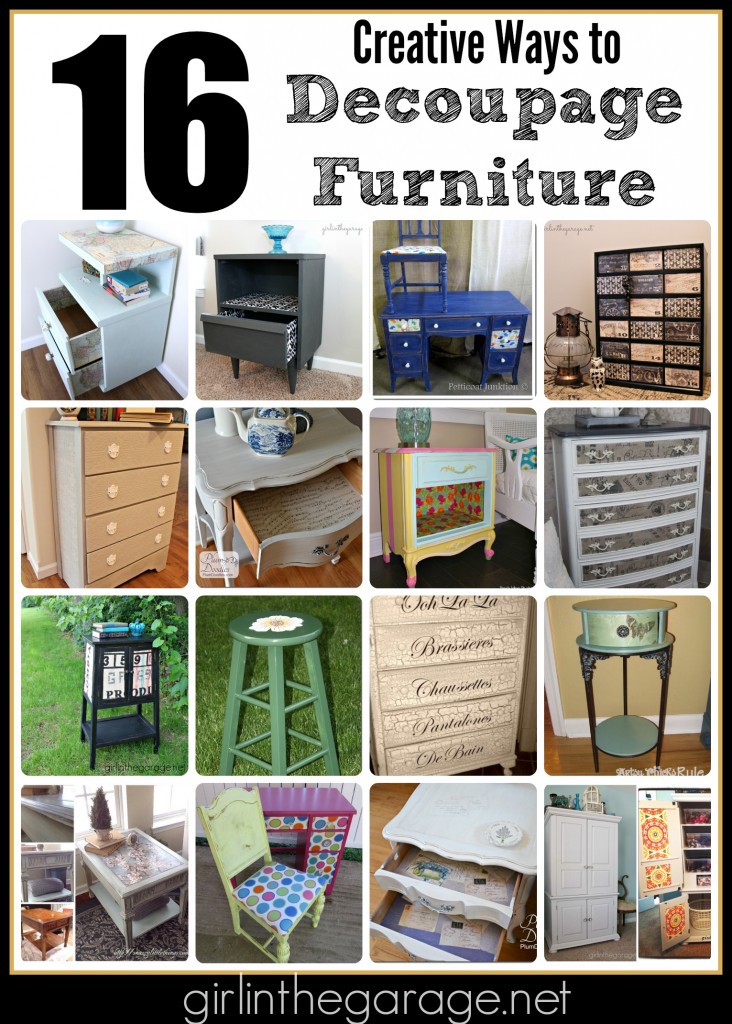 I'd love to know what you think of my decoupage bookcase! Please leave a comment below.
– Jen, Girl in the Garage
Next up, visit my friends' themed makeovers below: