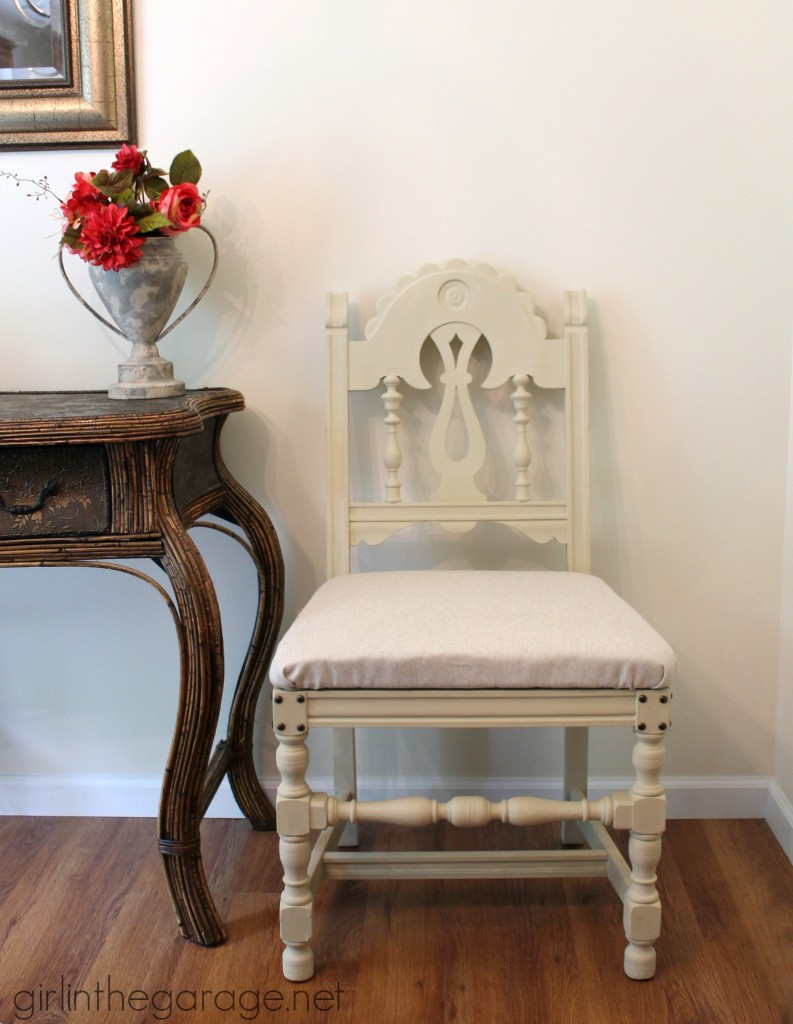 It's really rare that I buy a piece of furniture that's already been made over with the intent of redoing it.  But obviously the owner of this bright turquoise chair wasn't happy with it anymore, because I got a great deal on it.  I really thought the color was too bright, the fabric was too thin and flimsy, and the chair pad that they added was too small (hence the lumps on the sides of the seat).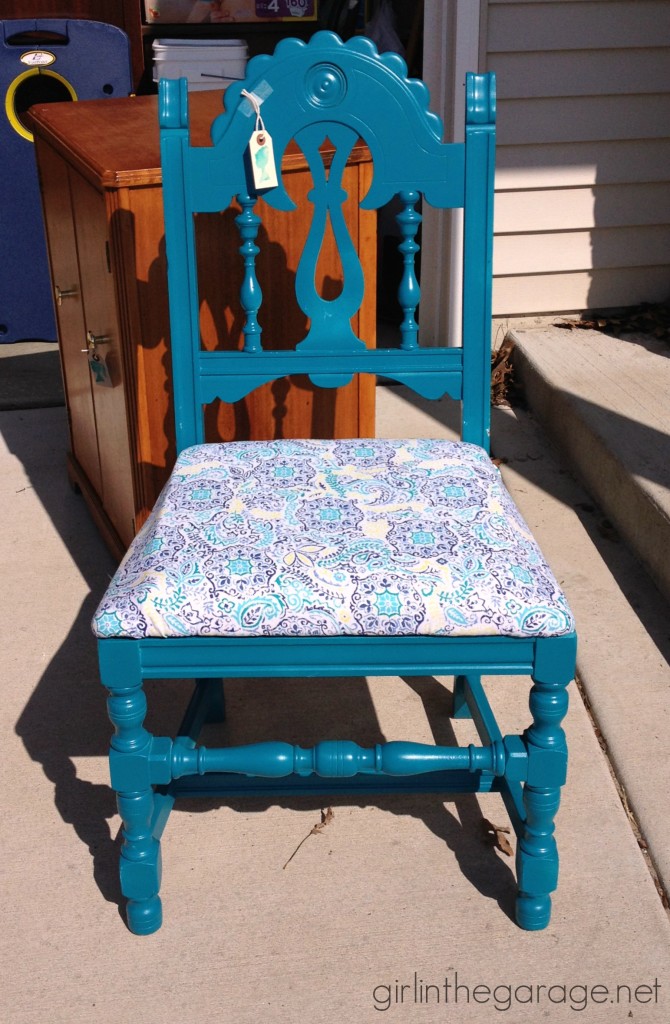 Don't get me wrong, I love turquoise, I just don't think it looked right on this chair.  What this vintage (maybe antique?) chair needed was a make-under.
First I painted the frame in Annie Sloan Chalk Paint in Country Grey – not a true gray, more of an off-white with just a hint of gray.  (It needed a few coats to cover the turquoise.)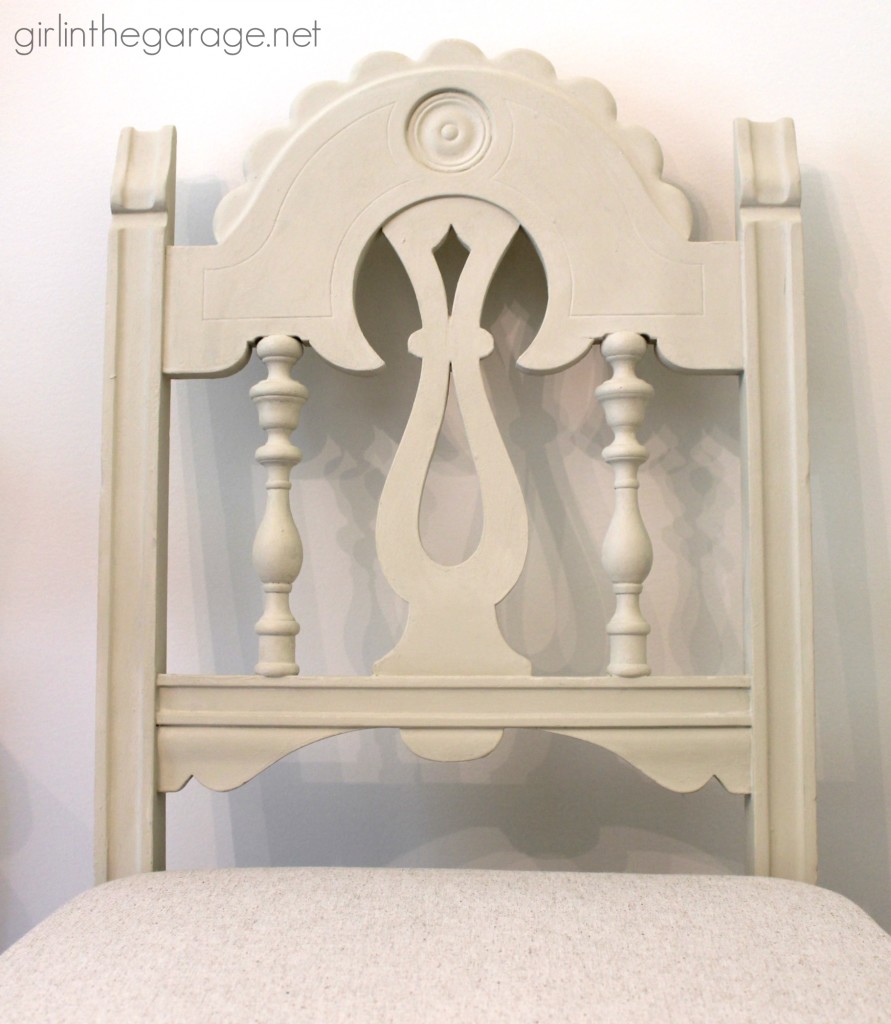 I also gave it one coat of Annie Sloan's clear wax.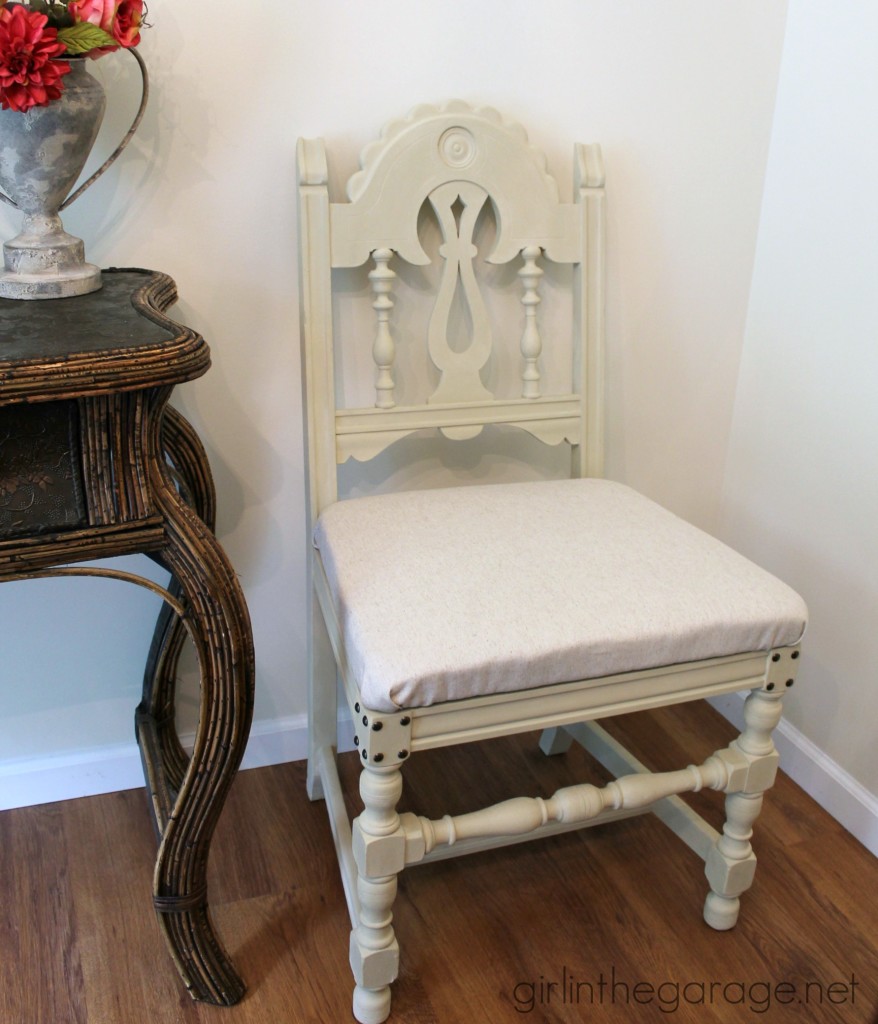 I cut a new cushion pad from a giant roll I bought from Hobby Lobby a few months back and also recovered the seat.  The fabric is like a thick linen with subtle brown threads and a very subtle metallic shimmer… so pretty!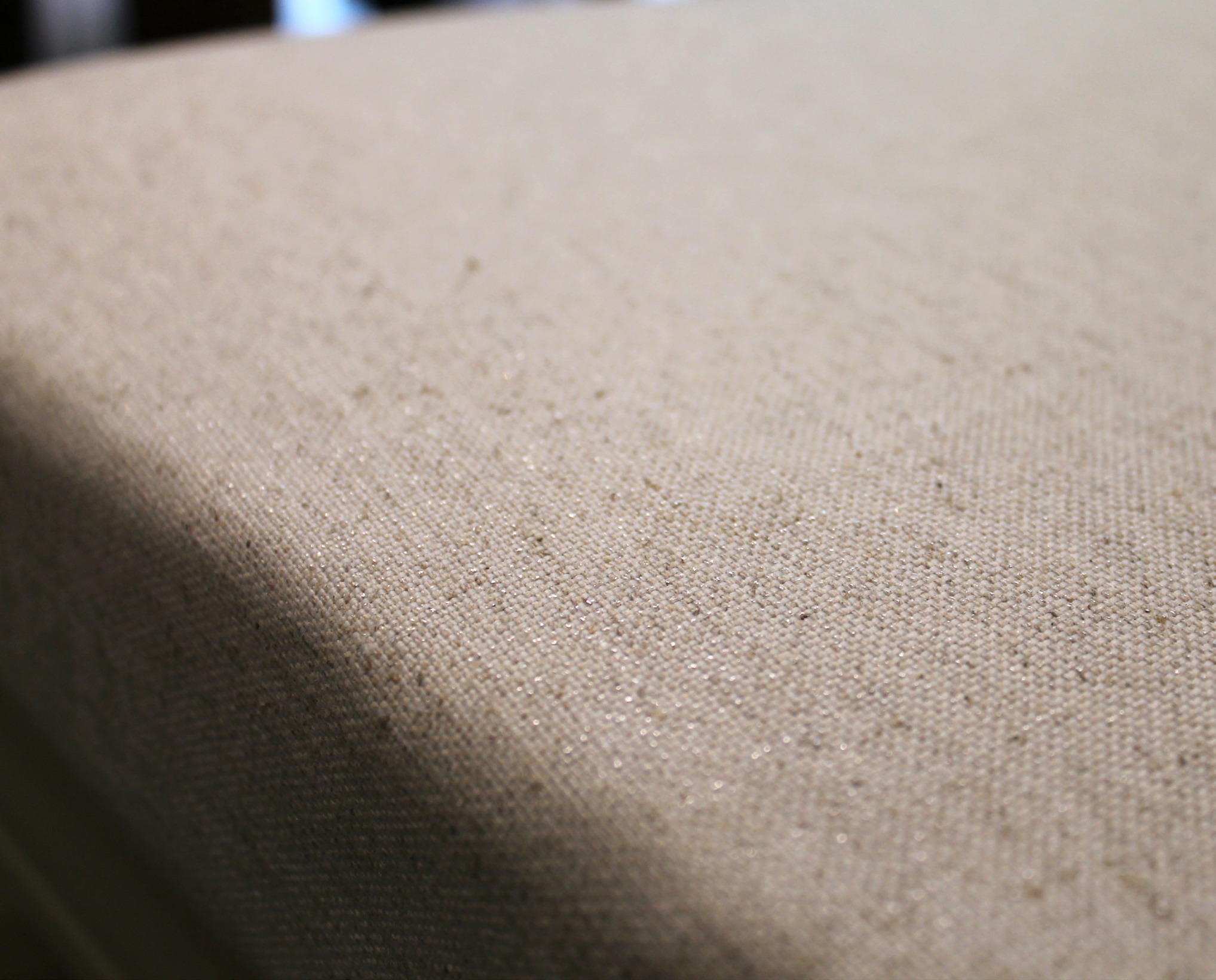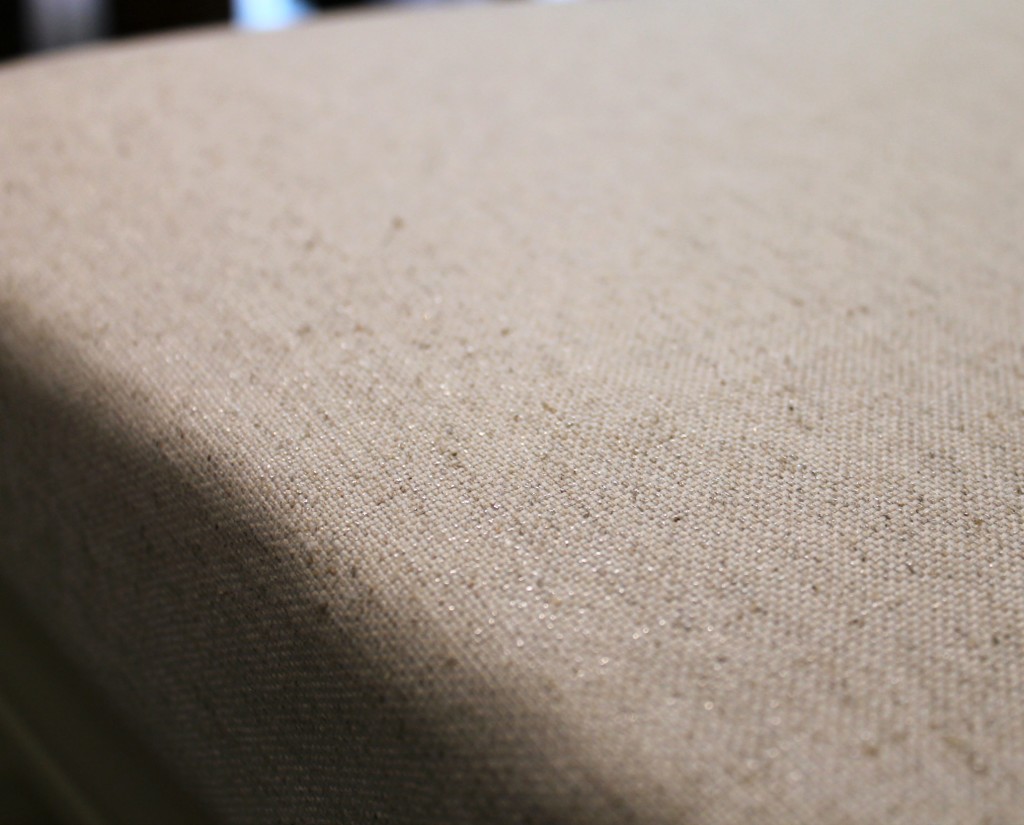 For the final touch, I added some bronze nailhead tacks.   <3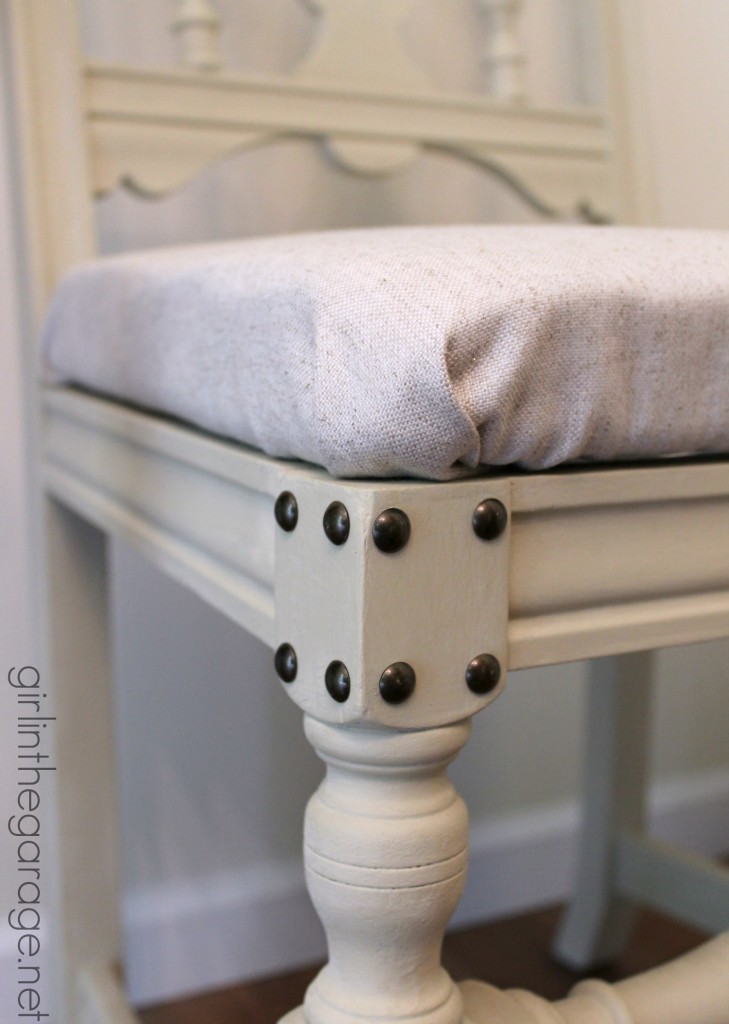 The chair is so much more versatile now and can work in almost any space – quite a big difference from the bright blue!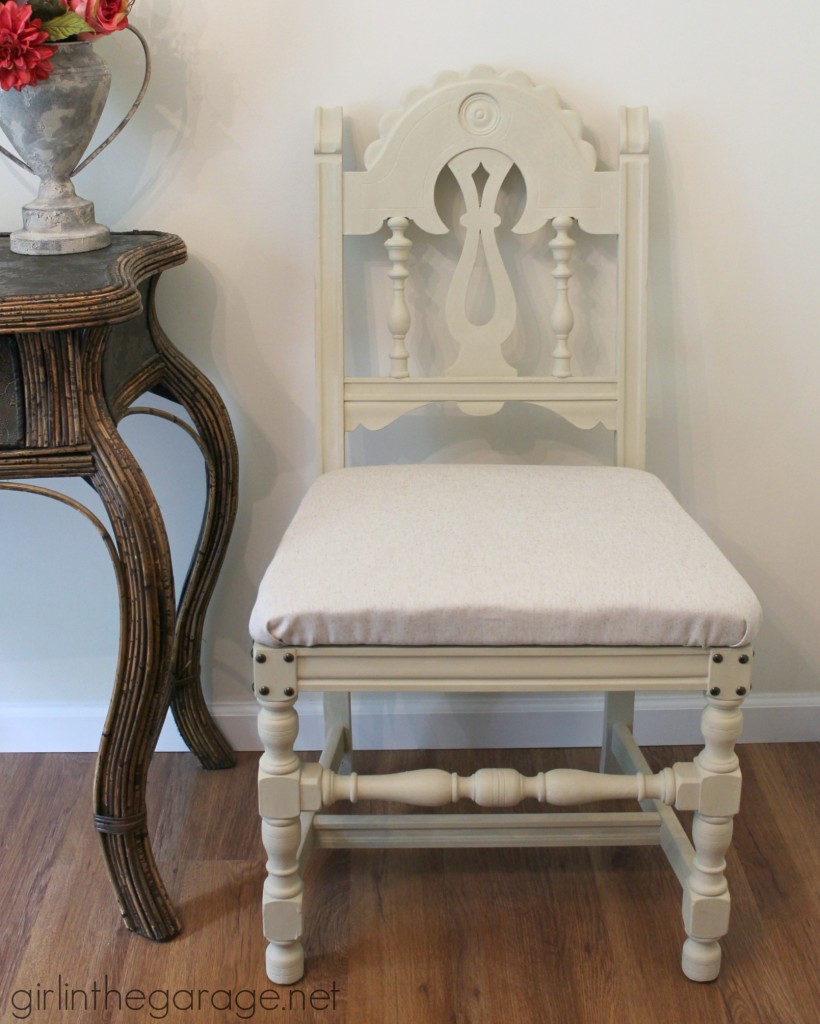 * For all of my tips on doing a chair makeover yourself, read this post. *
Finally, here's a before/after comparison: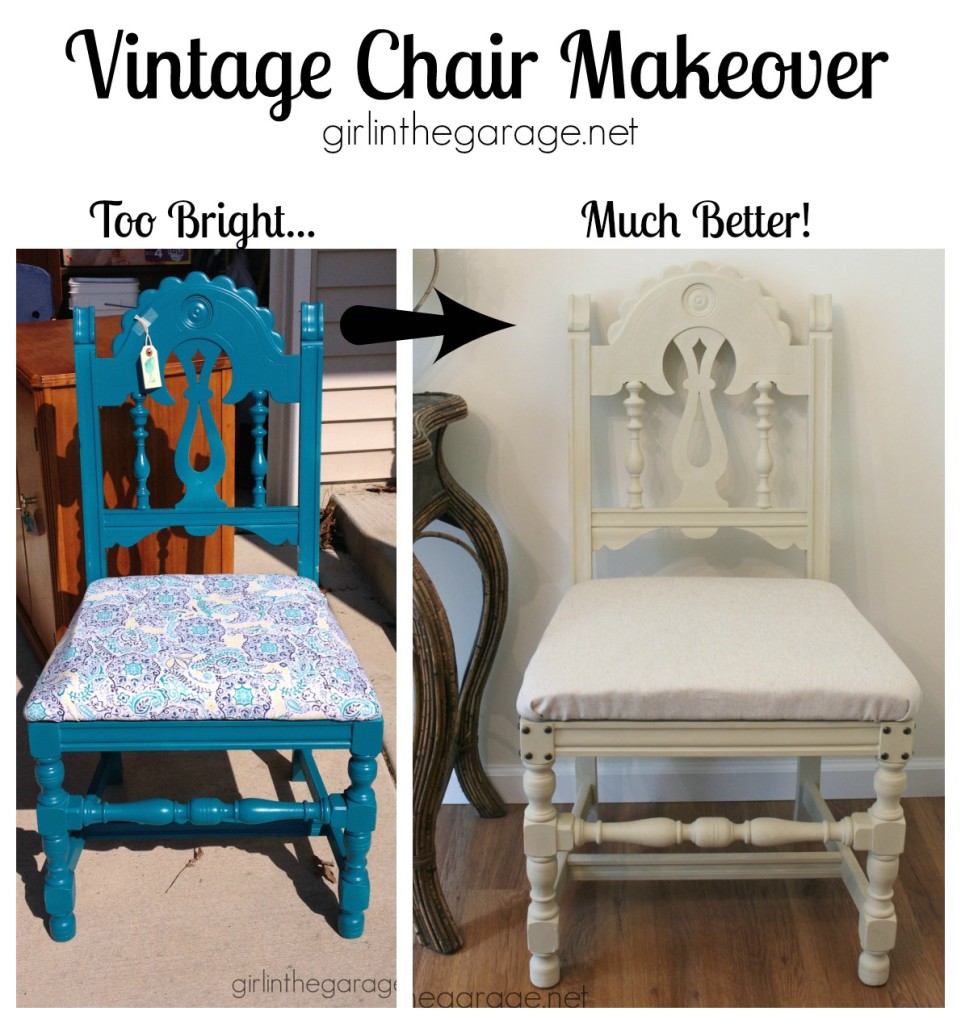 Do you prefer the bright before or the neutral after?
This chair will be going to my booth soon…  unless I decide to keep it.   😉
Jen