Today I have a special treat for you guys.  The folks over at Porch.com (an awesome home and DIY website) interviewed me for their "On the Front Porch" blogger series – lucky me!  😉  I hope you enjoy reading my answers to the questions below, and then you can hop over to Porch to read the rest of the interview HERE.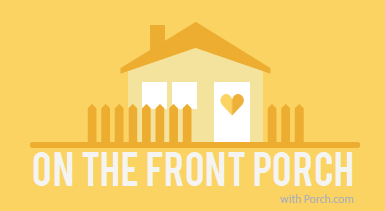 Here we go…
1.  Pinterest or Facebook?
I love the interaction you can have with people on Facebook – comments and conversations are so easy there.  However I think Pinterest does a wonderful job of inspiring people visually.  It's so simple to pin a pretty picture and let it guide you to your next project, decor idea, party event, etc.
2.  If your walls could only be painted one color for the rest of your life, what would they be and why?
I am terrible with paint color names, but I'd have to say a beige-taupe color with a hint of gray.  I know, it's so exciting!  (Haha)  I just love a good neutral on the walls- it's easy to change up the rest of your decor without having to repaint every time.  (Although I do have a gorgeous blue on my bedroom walls which I adore!)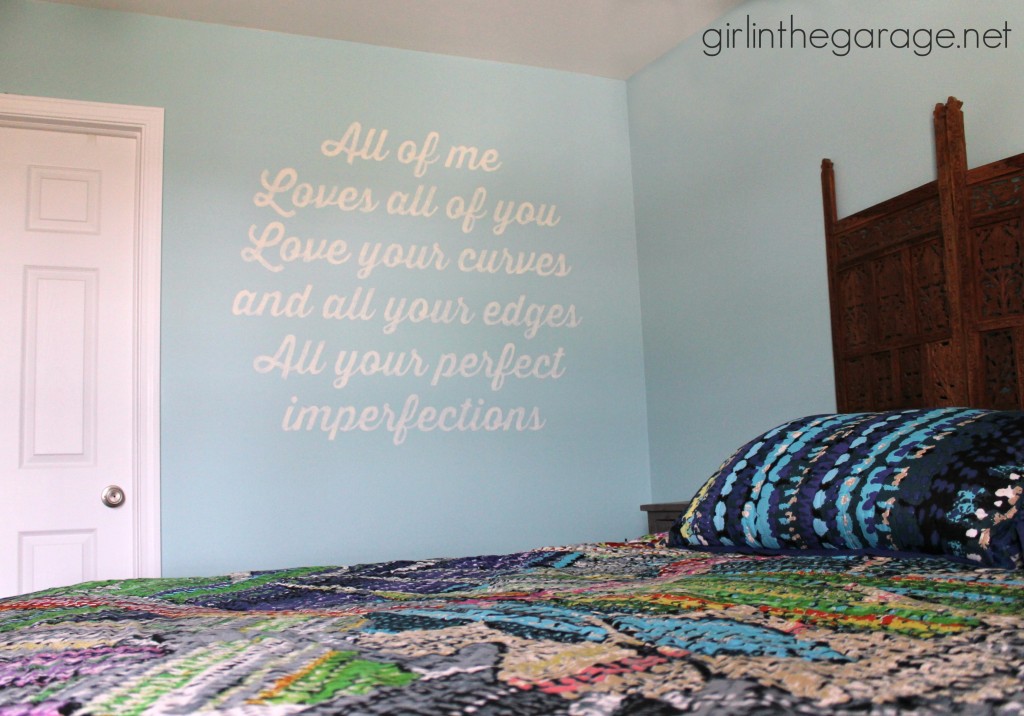 3.  What are you exceptionally good at?  (Permission to brag)
I'm really good at seeing the potential in things, which is good and also very bad.  My furniture stash has been growing and growing.  Lately I've had to make myself be more selective with what pieces I bring home – really special items or unique pieces that I can update pretty quickly and get them out of the garage.
4.  What's the weirdest thing you've collected?
When I was a kid I collected those little trolls that were really popular – I have over 100 pairs of shoes (I used to work at Nordstrom) – and now apparently I collect furniture.  Is that weird?
5.  Show us your best project for a DIY beginner!
My bandana wreath is so easy and is perfect for the 4th of July which is coming up!  Read the tutorial HERE.  Literally anyone can make this wreath.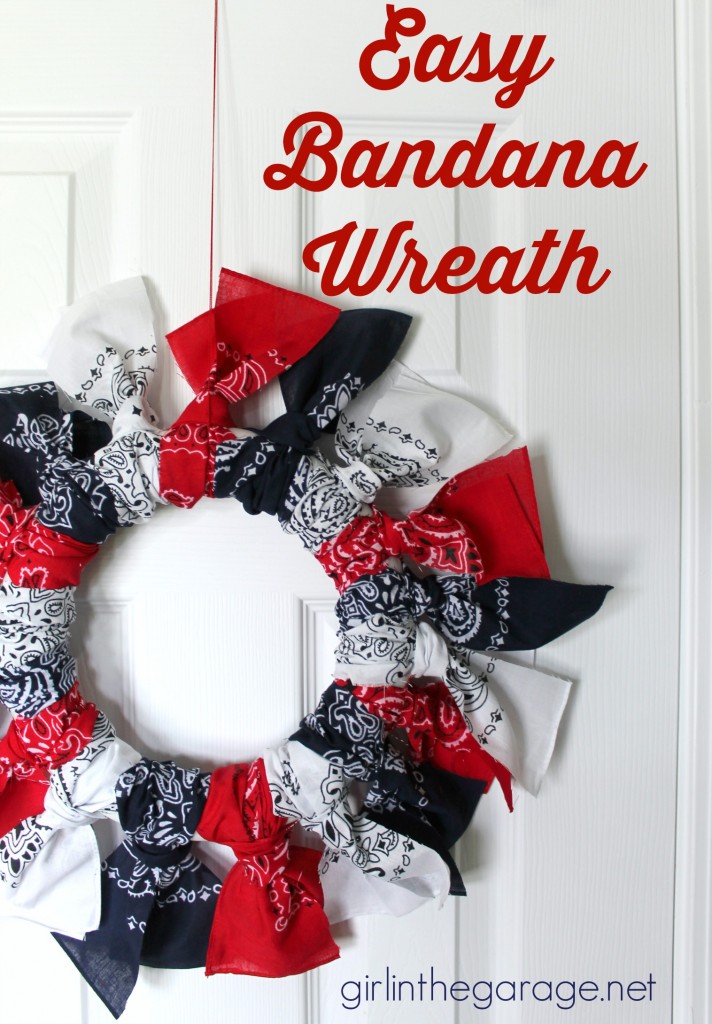 6.  What's a home trend you hope doesn't exist in 100 years?
Oh my… I could get in trouble here.  There aren't really any home trends that I hate, but there are some that I think have been overly popular (which makes me not want to try them, because I try not to follow a lot of trends).  Chevron, the chalkboard craze, sliding barn doors – these trends are perfectly beautiful in many homes but not something I plan to do in my own home.
7.  Strangest decoration in your house?
The only "strange" decorations are in my sons' rooms, because I'm pretty laid back with their rooms compared to the rest of the house.  My five-year-old has a 4-foot tall painted palm tree hanging up that he made for his Pre-Kindergarten graduation show in May.  Some might think that's strange, but I think it's cute.   🙂
8.  Favorite words to live by?
Be brave, take chances, don't give up!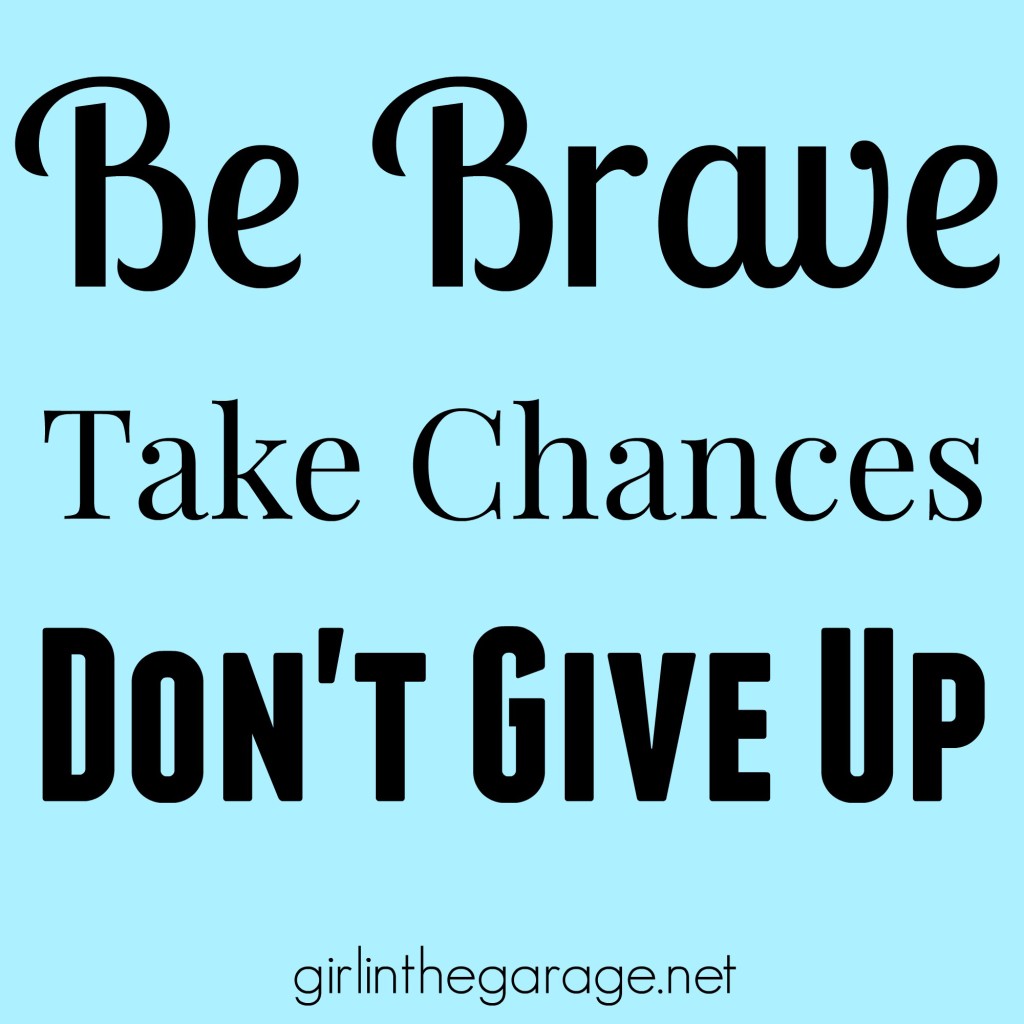 Thanks so much for reading my interview, guys!  Head over HERE to read the rest.
Jen