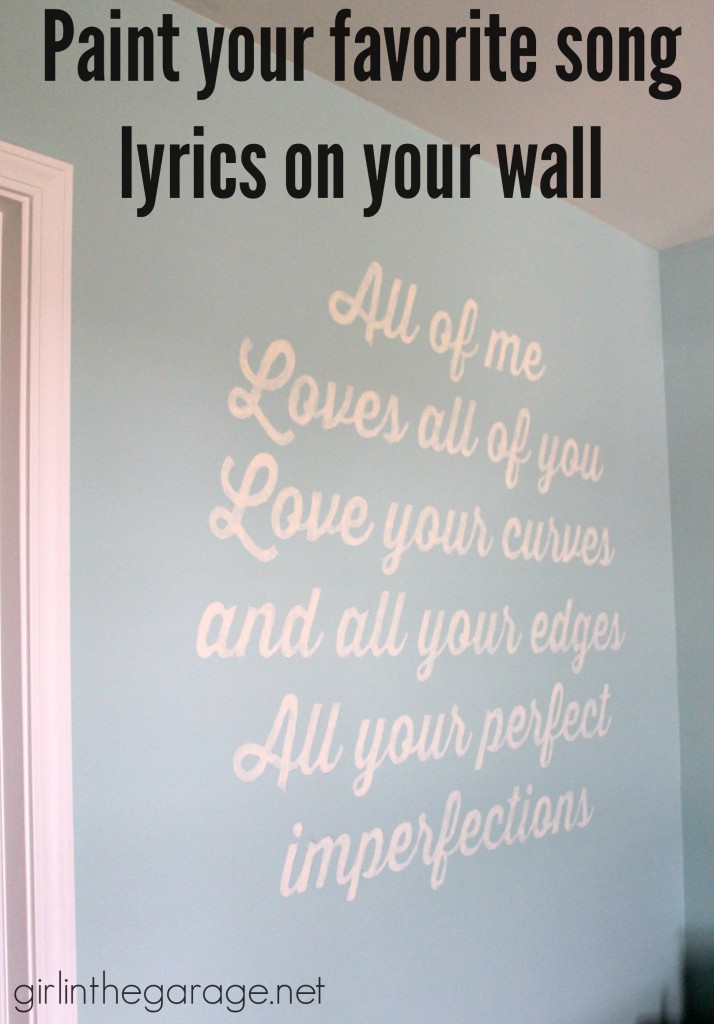 Hi friends!  This project has kept me busy all week- first as a failed attempt at DIY canvas art (only because my 4-year-old spilled his crayons all over it, leaving a bunch of colored dots everywhere) and then as this Song Lyric Art.  And I do have to give credit to my husband for suggesting that I paint the words right onto the wall after I was mildly freaking out about the crayon incident.  😉
We've always been big fans of John Legend.  A friend of ours sang two of his songs in our wedding eight years ago ("So High" and "Stay With You") and we are finally going to see him in concert this weekend!  (Insert giddy scream of excitement.)
I'm also crazy about his latest hit song "All of Me" which is ALL over the radio right now so I painted it on our bedroom wall.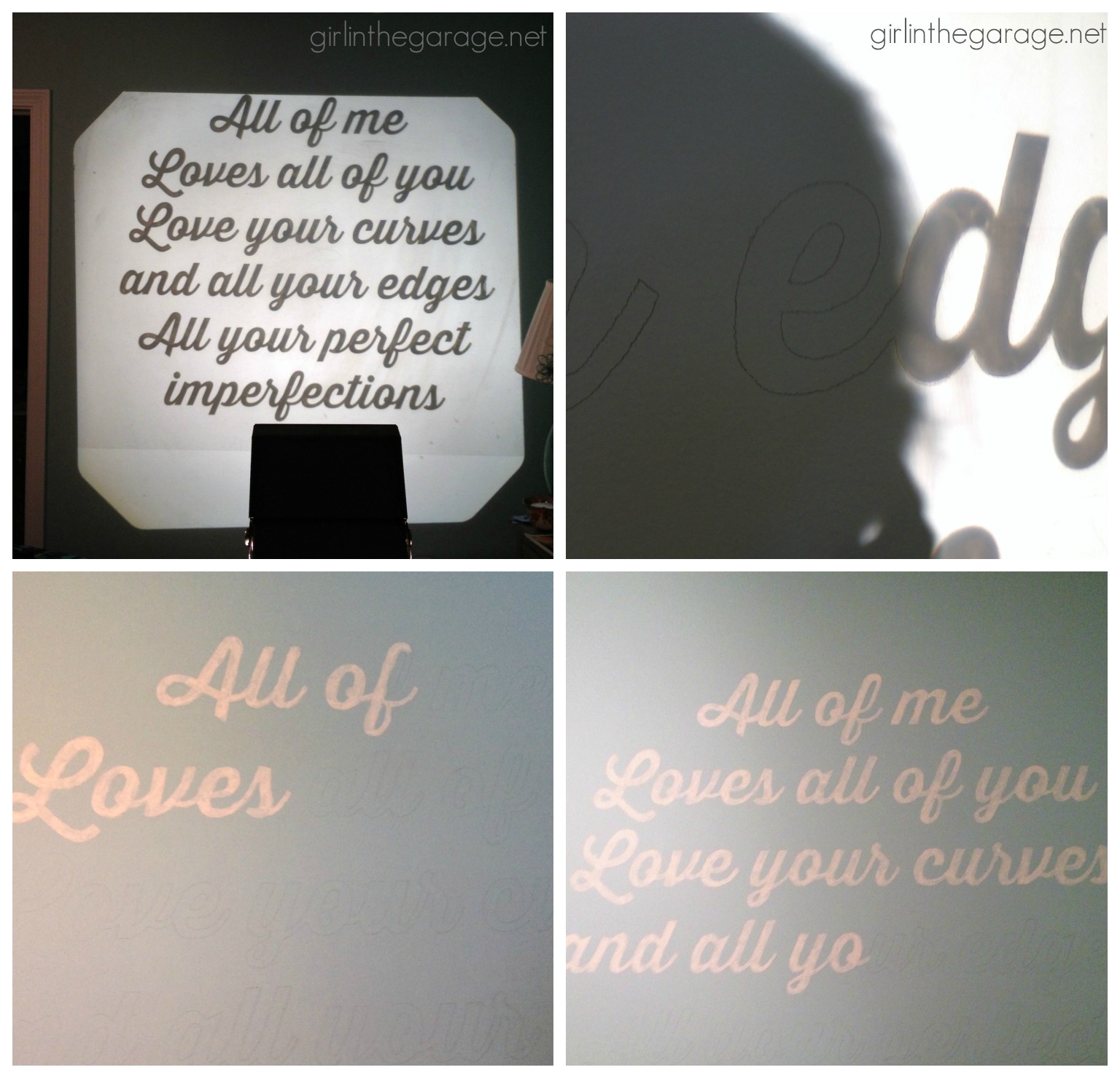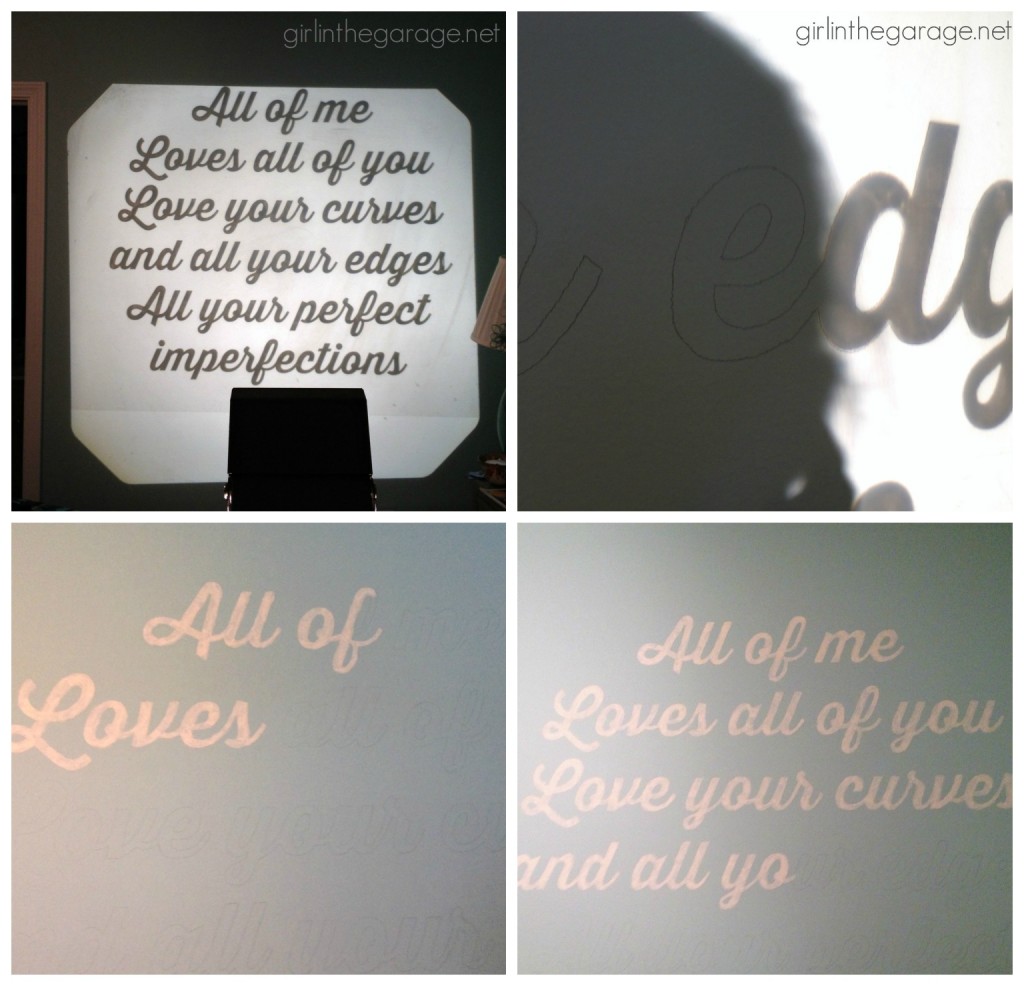 I've been working on covering our bedroom walls with art (see my framed Paris art and Anthropologie-inspired "Bonjour" HERE) so this was the perfect way to fill a big space with something meaningful.
What I did:  I created the template in PicMonkey and typed out the words, then printed it onto transparency paper.  Then I projected the words from an overhead projector and traced them with a pencil on my wall.  Then I used a small paintbrush and Old White Chalk Paint® to fill in the words.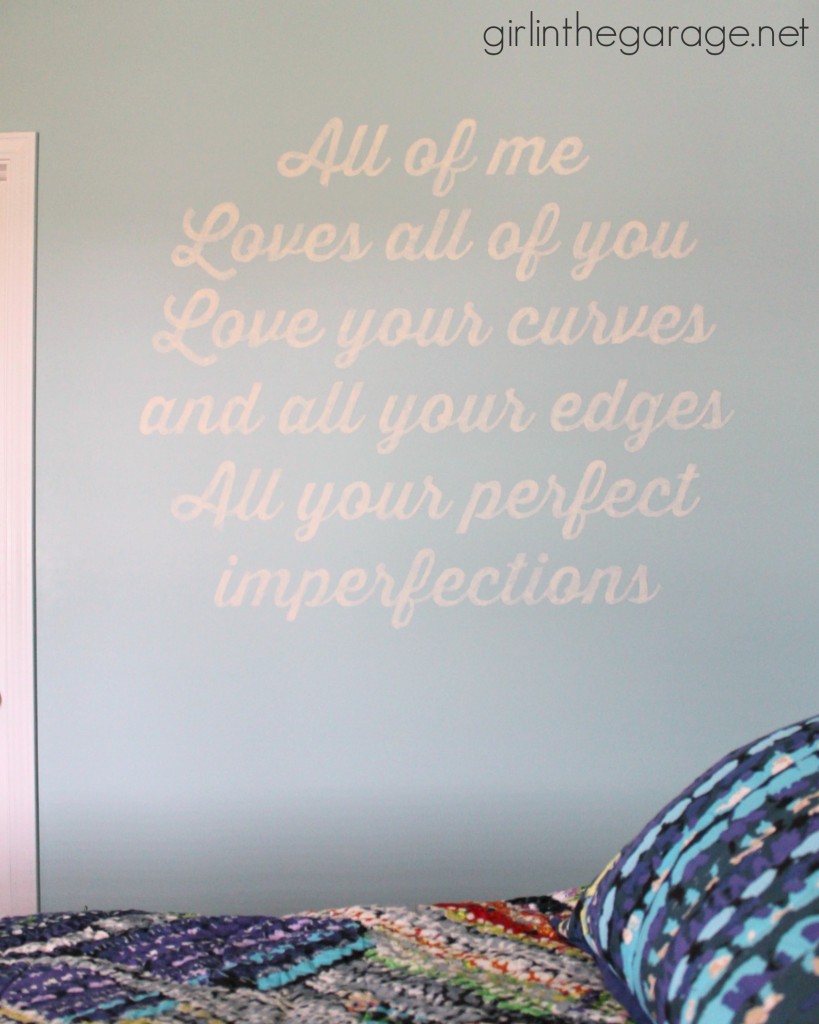 Tips:  If you don't have a friend to borrow an overhead projector from, see if your library or local school will let you rent one.  You could also check Craigslist to buy one if you think you'll need it for future projects.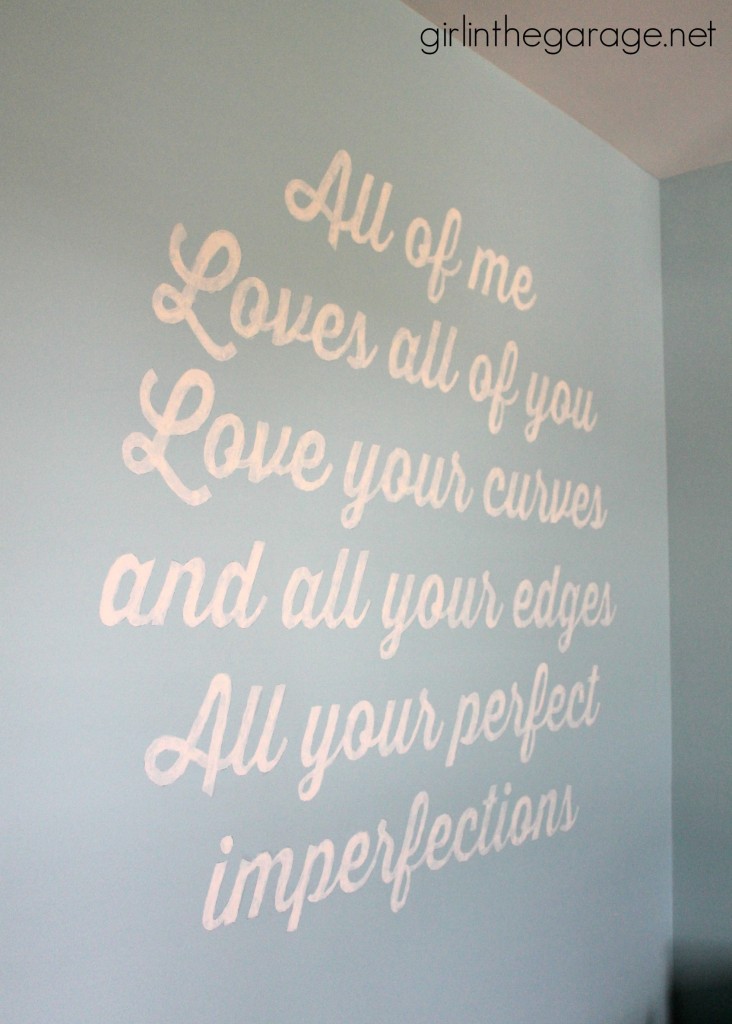 LOVE.   Now I'll have this song in my head every morning when I wake up, and every night when I go to bed.  But I don't mind.  😉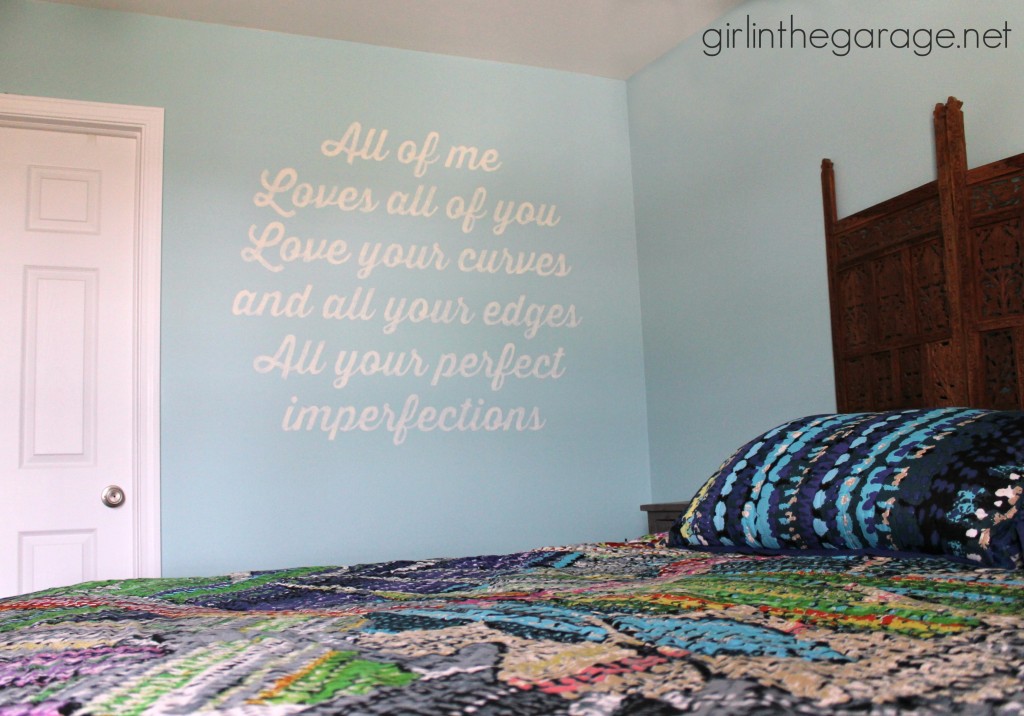 Have a great weekend- I know I'll have a fabulous time at the John Legend concert!
Would you paint song lyrics on your wall?
Jen
Recent Awesome Posts:
* Painted and Stenciled Pillow