I'm excited that I finally have art on one of my bedroom walls!  (Besides my decorative wall hooks, if you include them as art.)  If you remember, I bought a couple of original art pieces from an artist in Montmartre when we visited Paris in September.   It took me a long time but I finally found the perfect frames, and I also found wall art from Anthropologie that I could easily make as a DIY project.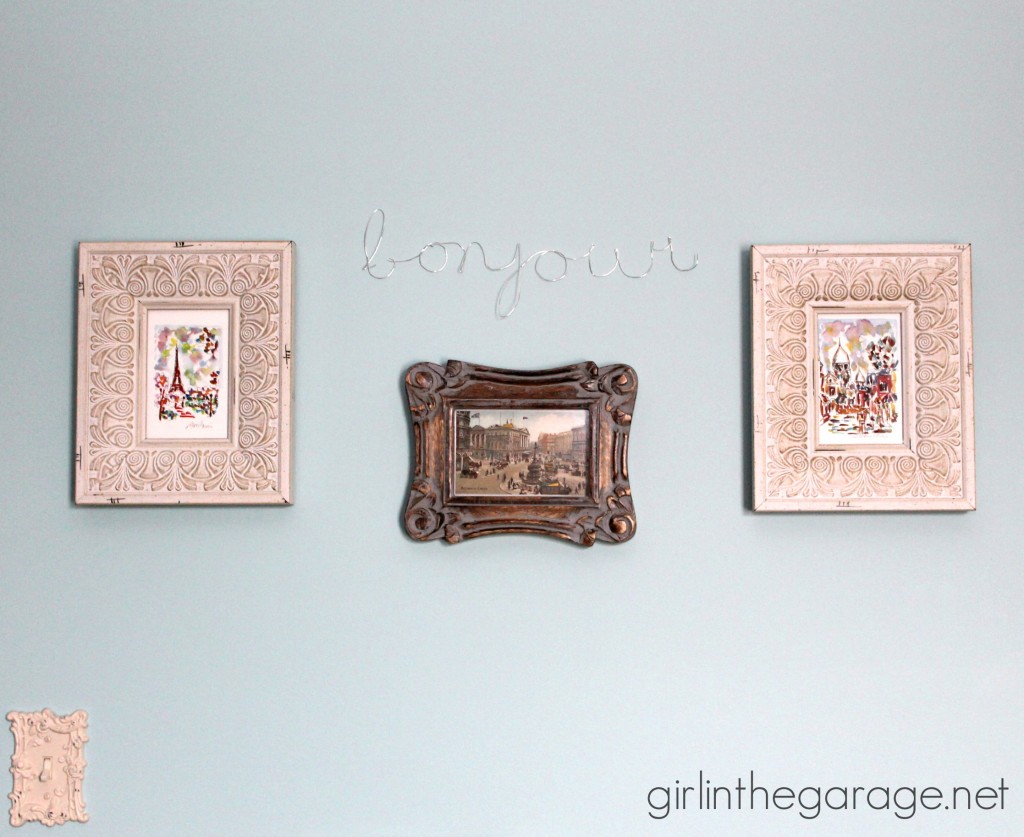 Here's the artwork I bought and the artist who painted them in Montmartre (Place du Tertre):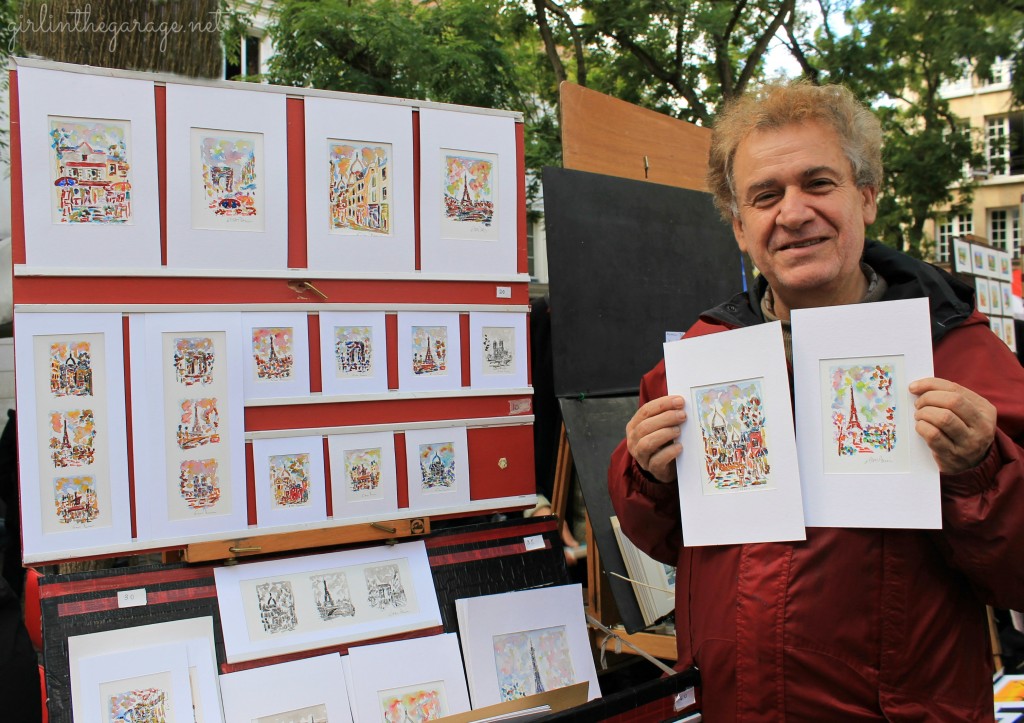 I looked all over for frames that would do them justice and also look good in our bedroom, which has a bit of a bohemian vibe.  Michael's had the perfect frames- I just had to super glue sawtooth hangers on the back so they could actually be hung on the wall.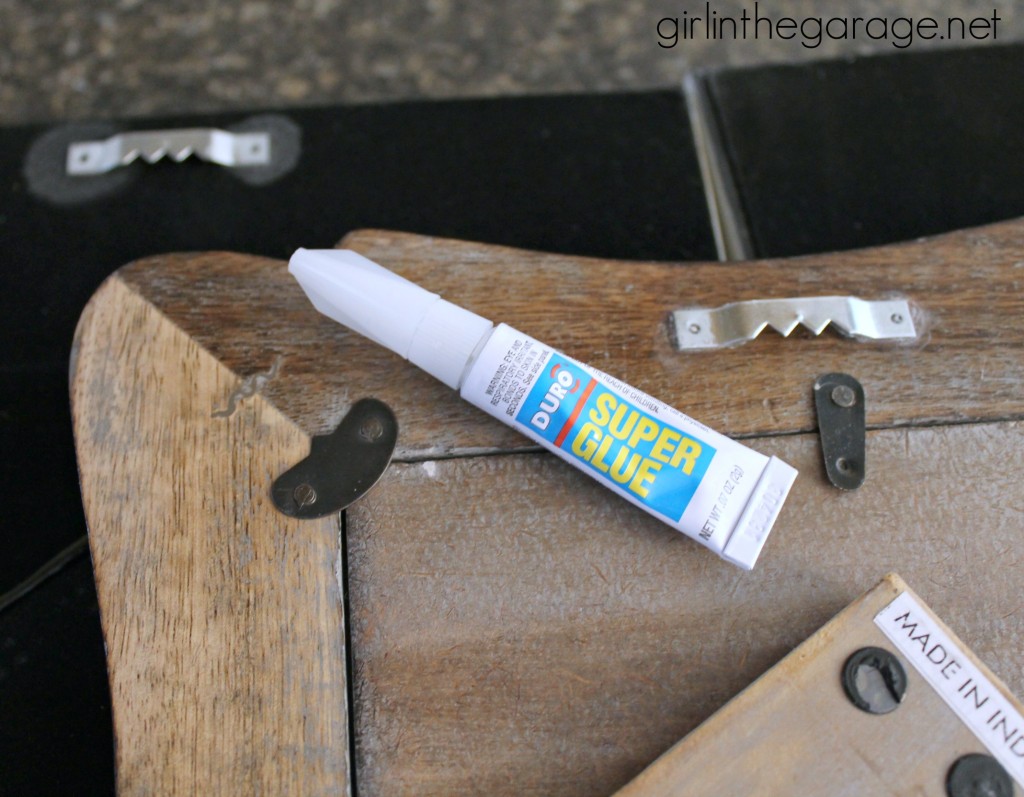 Then I found the perfect addition to the space on the Anthro website.  But for $48, I knew I could easily DIY one for myself.  Here's Anthropologie's Wire Script Sculpture: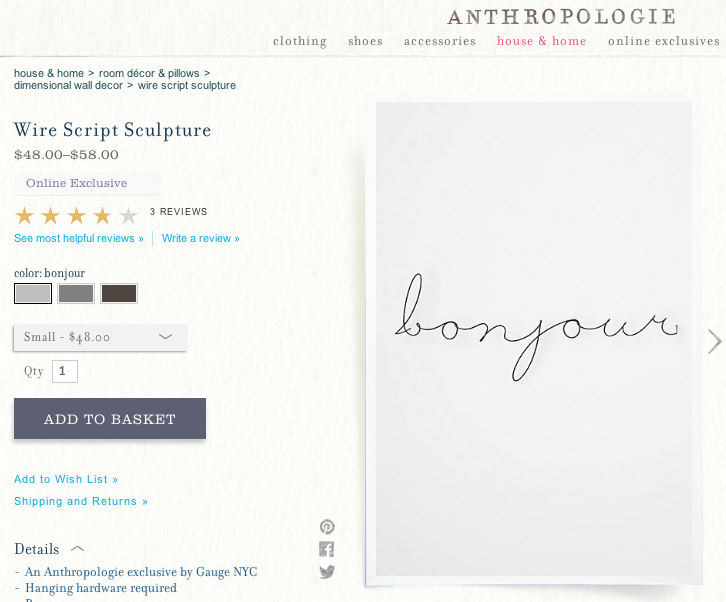 I bought some Beadalon 20 gauge round wire from Hobby Lobby and then twisted it to form the letters for "bonjour."  It didn't take long at all!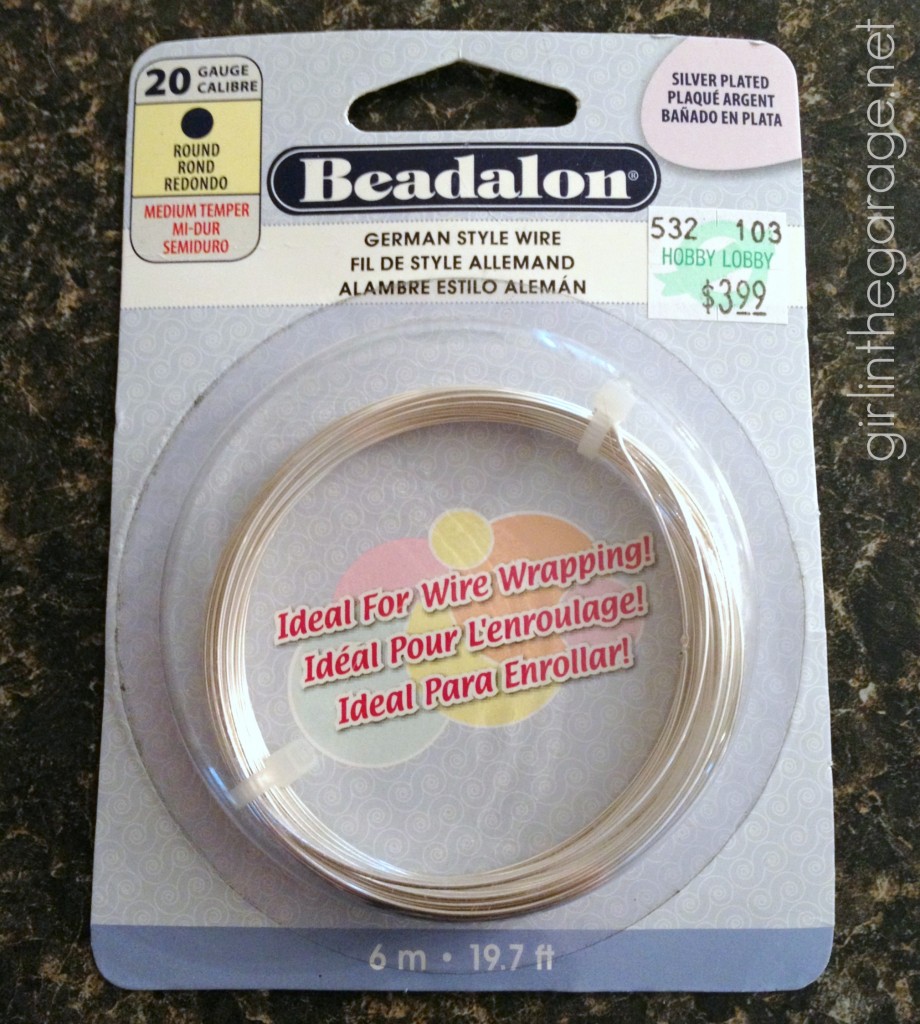 I hung it on the wall with two small nails.  (The Anthro version is 5″ x 18″ – mine is 3″ X 14″.)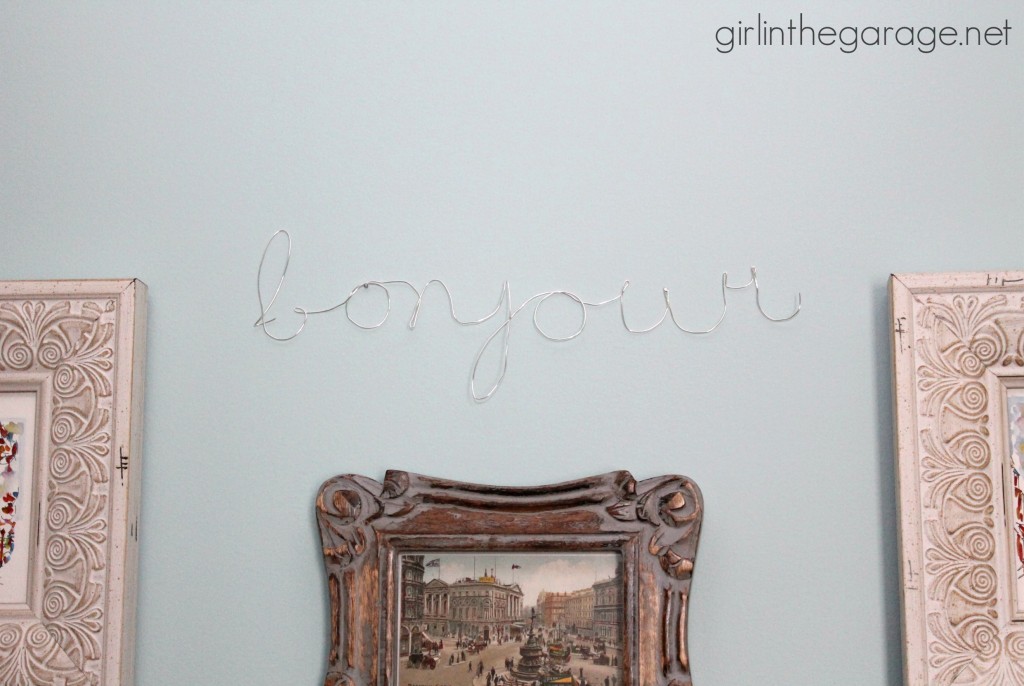 And then I hung my newly-framed Paris art and also a framed  vintage postcard of Piccadilly Circus that we bought while we were in London.
And here's a handy comparison of the Anthro version vs. my version:  (you know, in case you want to pin it or anything) *wink*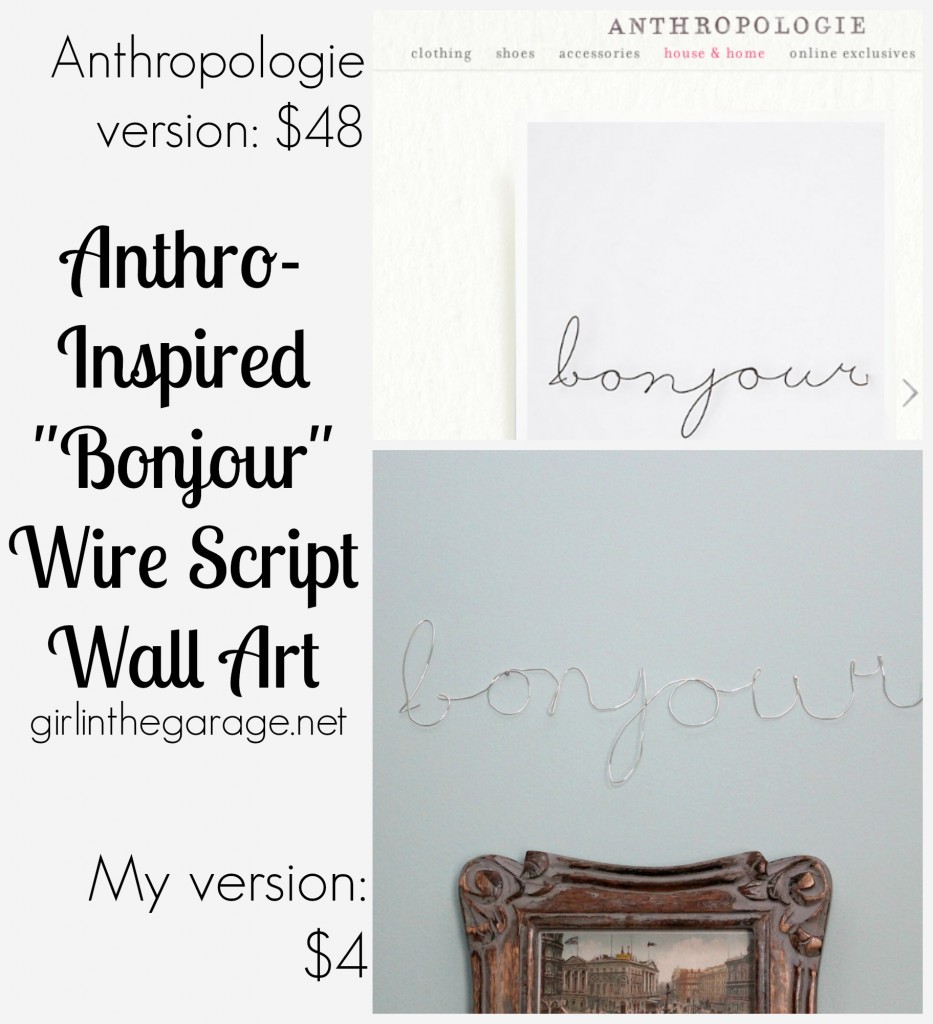 I may end up spray painting mine a bit darker just so it stands out against the wall color a little more.
Do you have any simple projects you've been putting off?
I have another piece of DIY art in the works for a different wall in my bedroom… that will be for next week!
Jen
Recent Awesome Posts:
* Nailhead Vanity and Annie Sloan Wax Brush Review
* Style Files: 20 Ways to Rock a Maxi