It's Themed Furniture Makeover Day!  And we're still in April… barely.  You didn't think I'd forget, did you?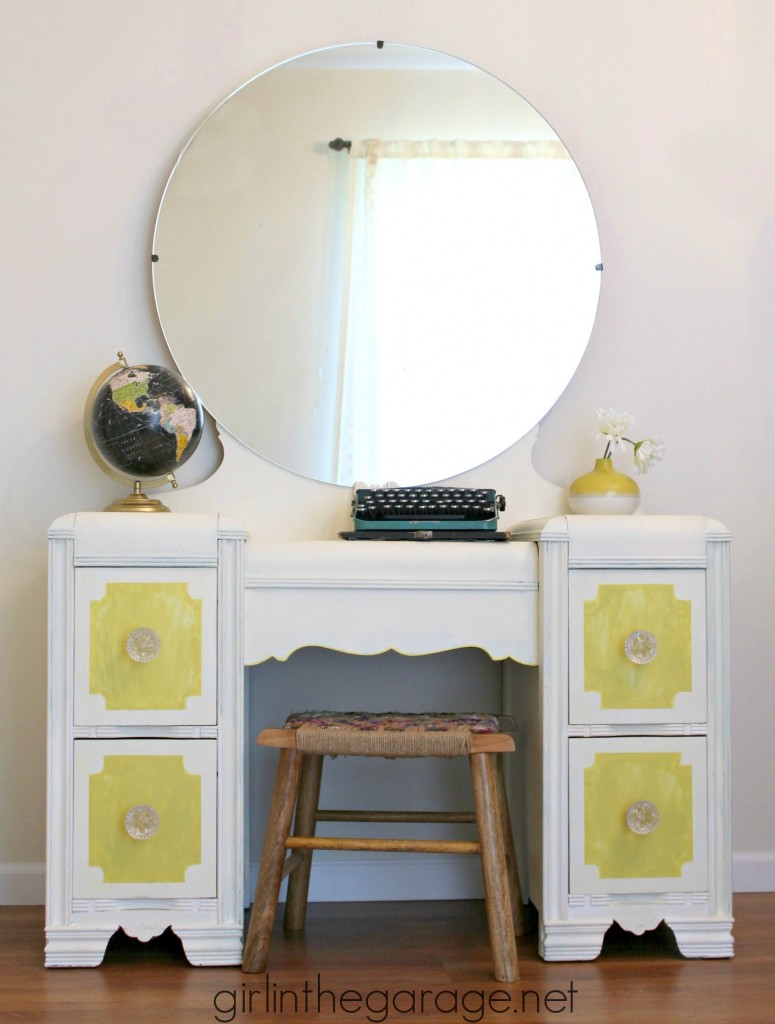 This month my friends and I chose "bright" as the theme.  With spring here and the worst winter ever finally behind us, I could definitely use a little cheering up with bright and fun makeovers.  (Warning: There are lots of pictures today!)
When I bought this waterfall vanity at a yard sale last year, it was already painted white.  However, it was painted sloppily with latex paint and I could easily chip it off with my fingernail.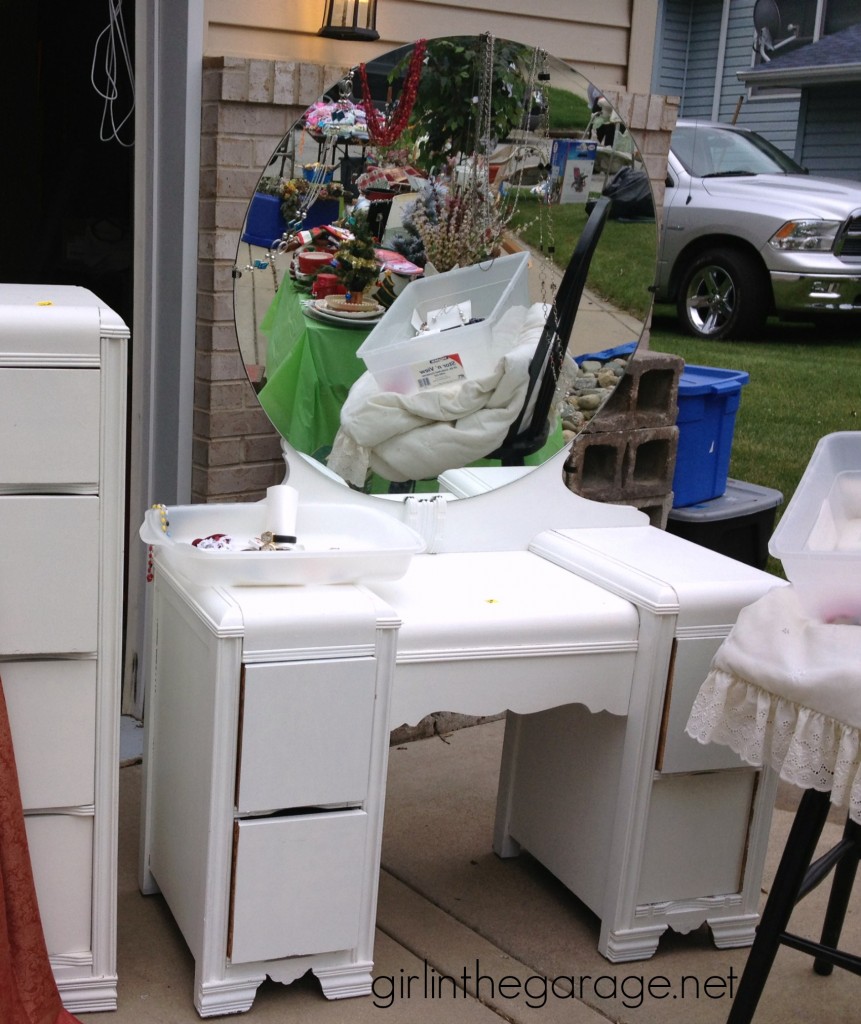 I liked the look of the white so I repainted the entire thing in Old White Chalk Paint® – but I also wanted to add a bit of a layered look for contrast, so first I slapped some Provence Chalk Paint® randomly over certain areas, mostly the lines and edges.  (You can see it if you look closely at some of the pictures.)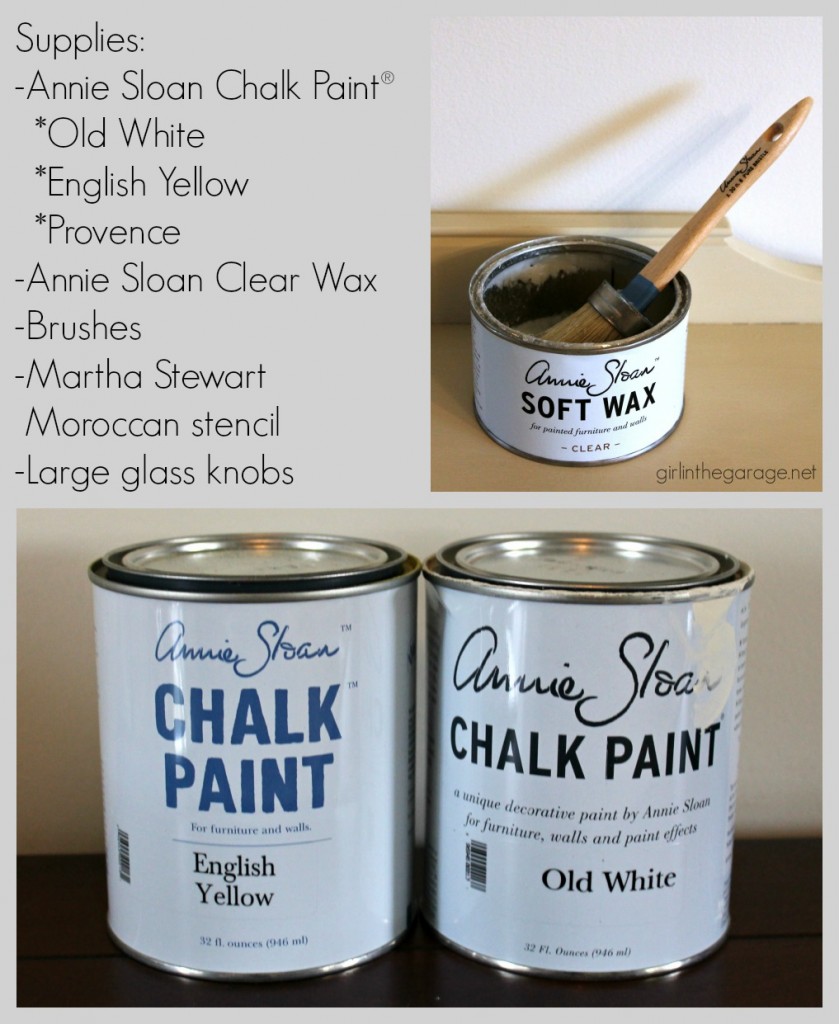 I taped around the edges of the drawers with FrogTape® and painted panels of English Yellow Chalk Paint®.  Then I distressed them with sandpaper.
On the sides of the drawers I used a Martha Stewart stencil to add a fun surprise!  (It's a Moroccan stencil turned sideways.)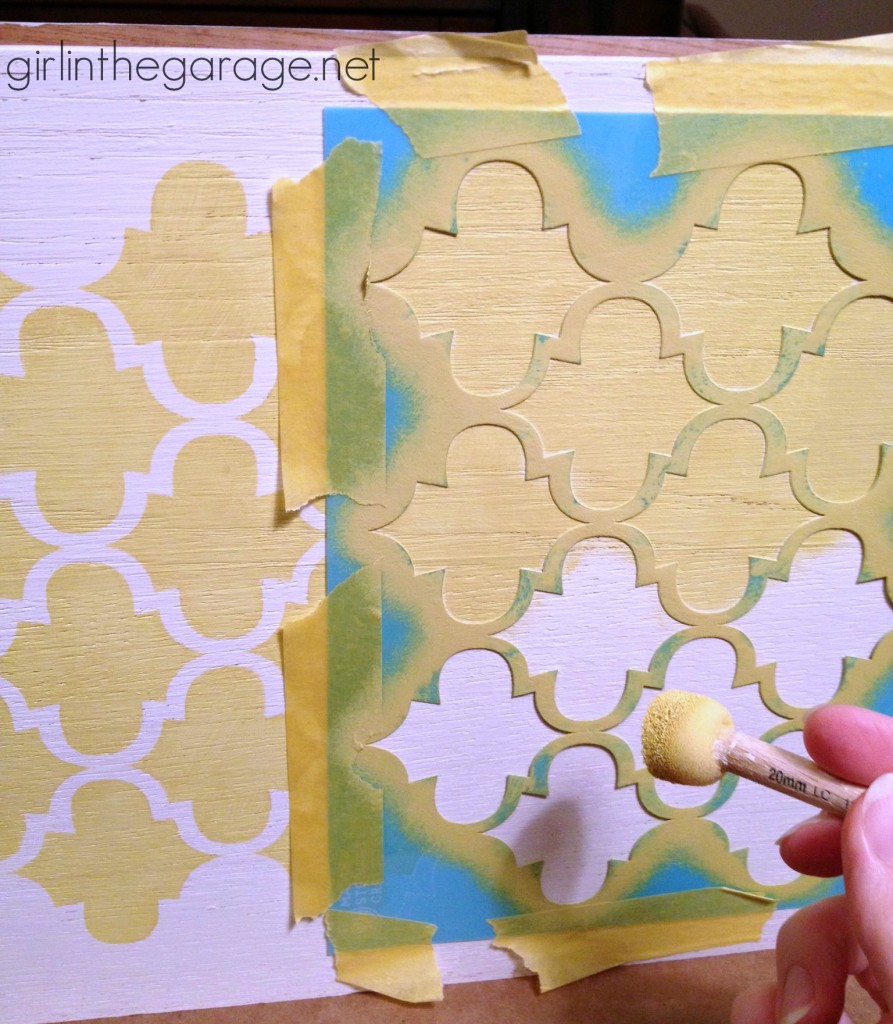 Finally I had to drill holes for the new glass knobs I bought from Hobby Lobby, and I protected the vanity with Annie Sloan's clear wax.  (The yellow varies slightly in the pictures due to the lighting of the area I was in at the time.)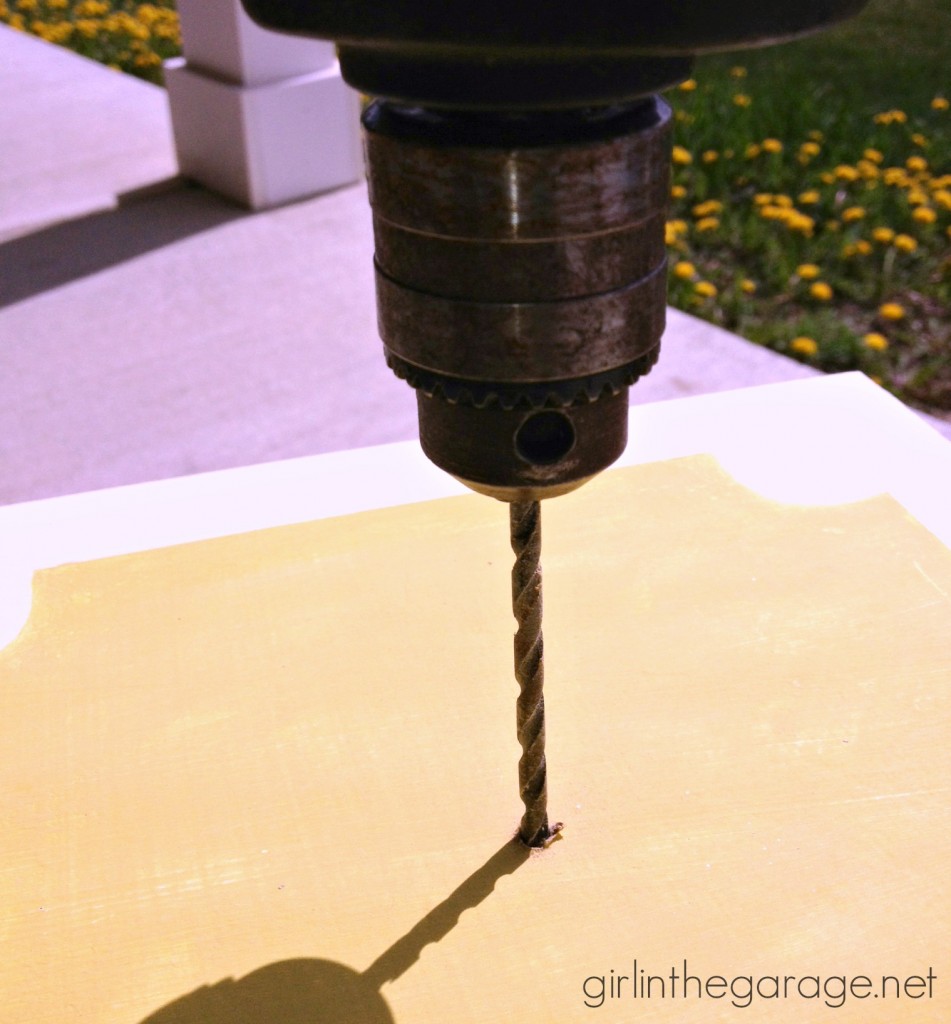 I started this makeover last summer and got stuck – so it sat untouched all winter in my garage until I was confident in the design.  (Originally I used a much paler yellow and it could barely be seen, and I had polka dot yellow and white knobs from Anthropologie but they were way too small for this piece.)   I'm glad I waited.   And my husband will be glad that I've finally cleared some space out of the garage.  🙂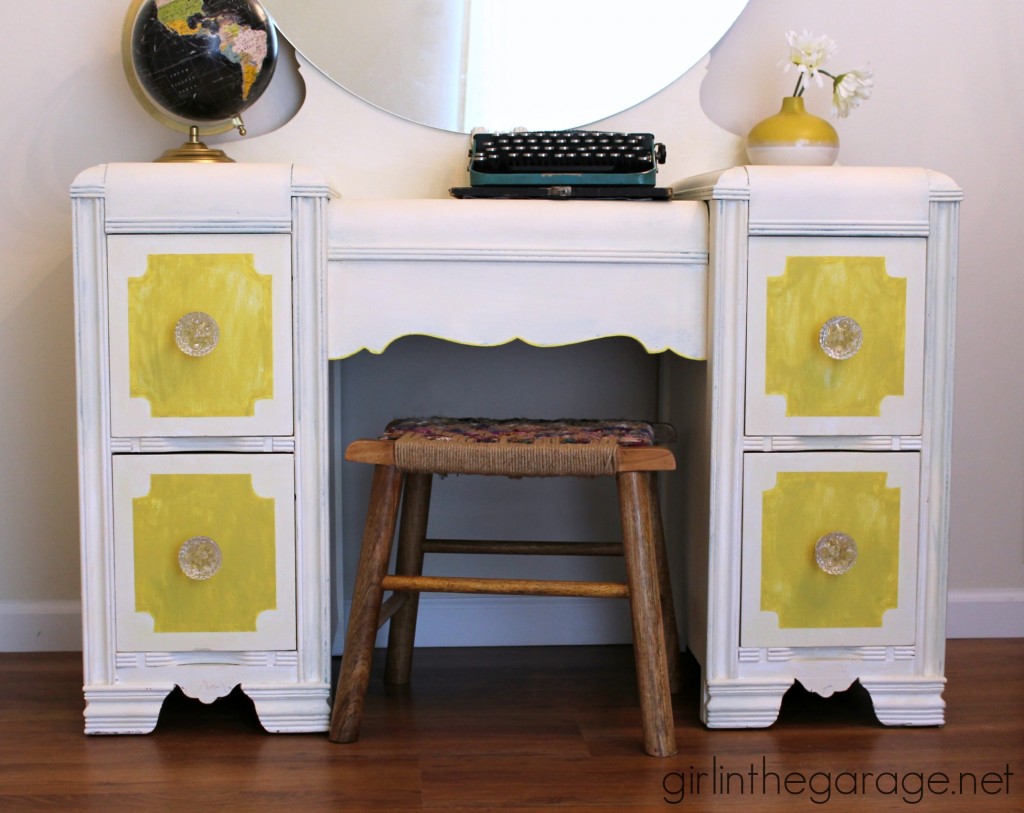 Below you can see some of the Provence peeking through.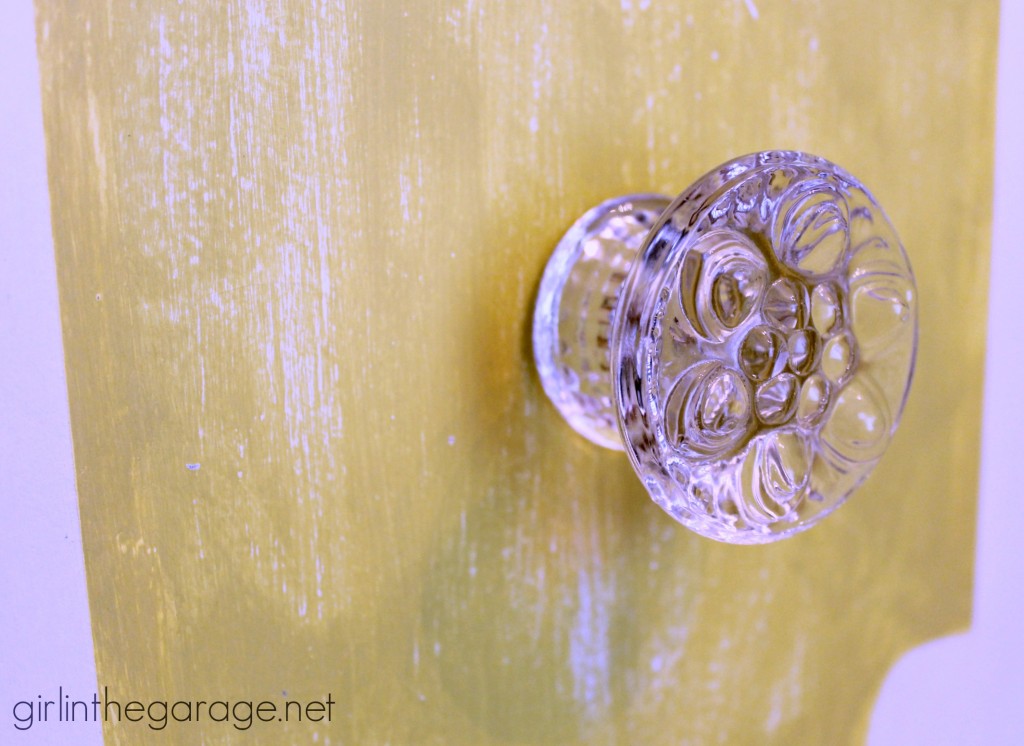 And possibly my favorite part is the peekaboo drawers!  I love how they turned out.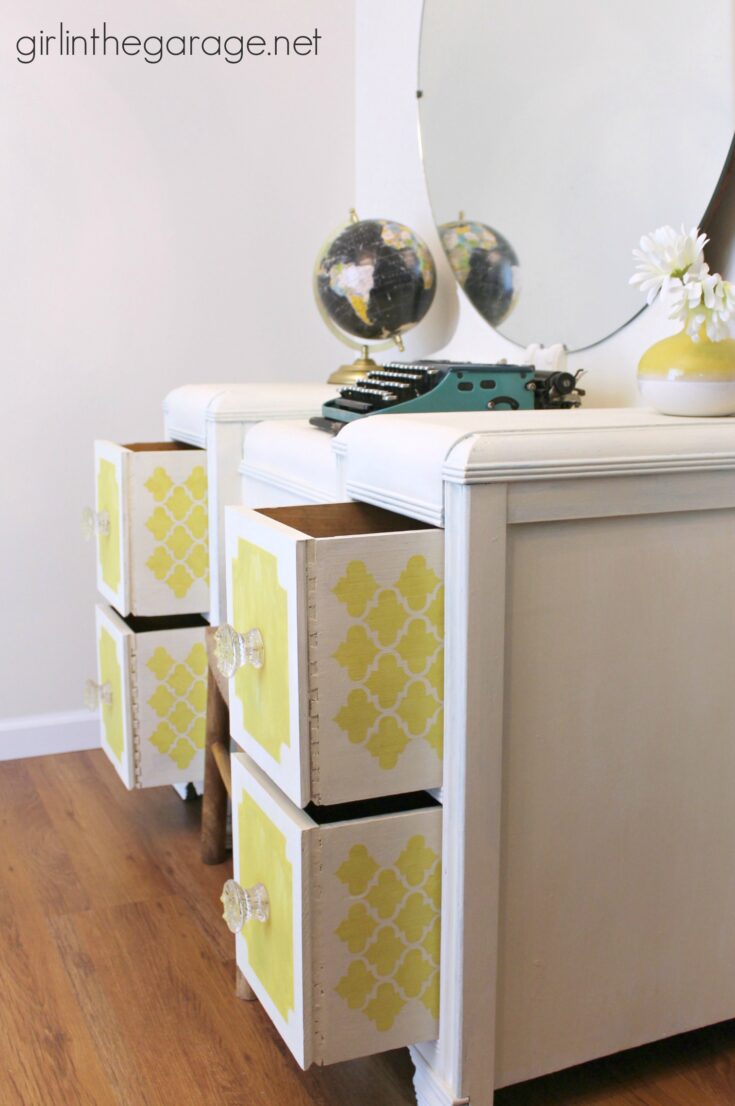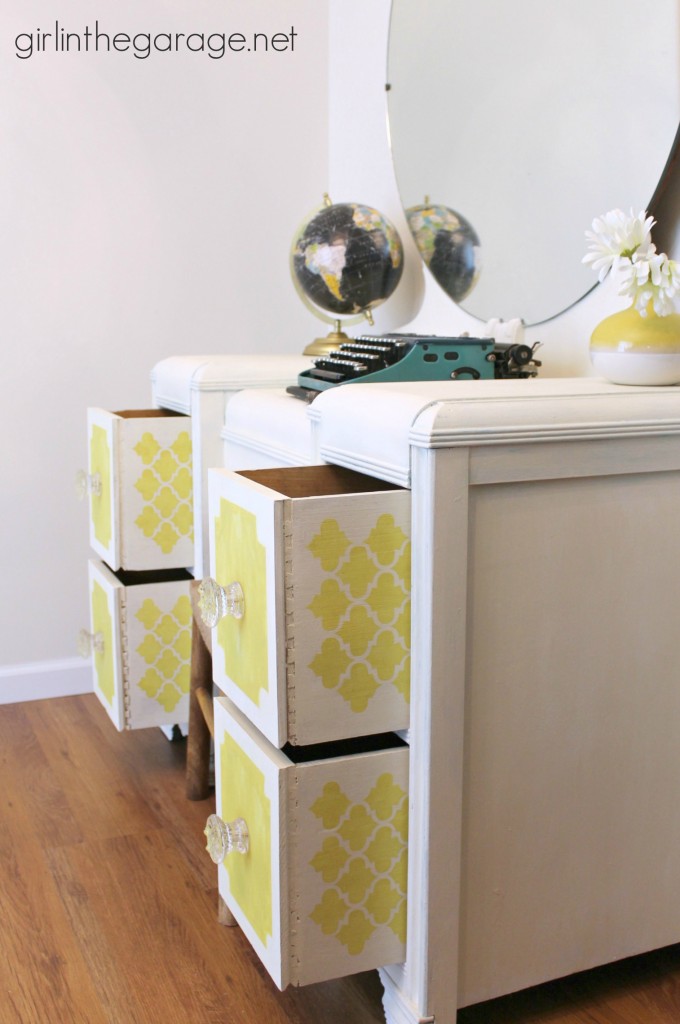 What do you think of bright furniture makeovers?
Please visit my friends' projects by clicking on the images below and show them some love too!
Jen