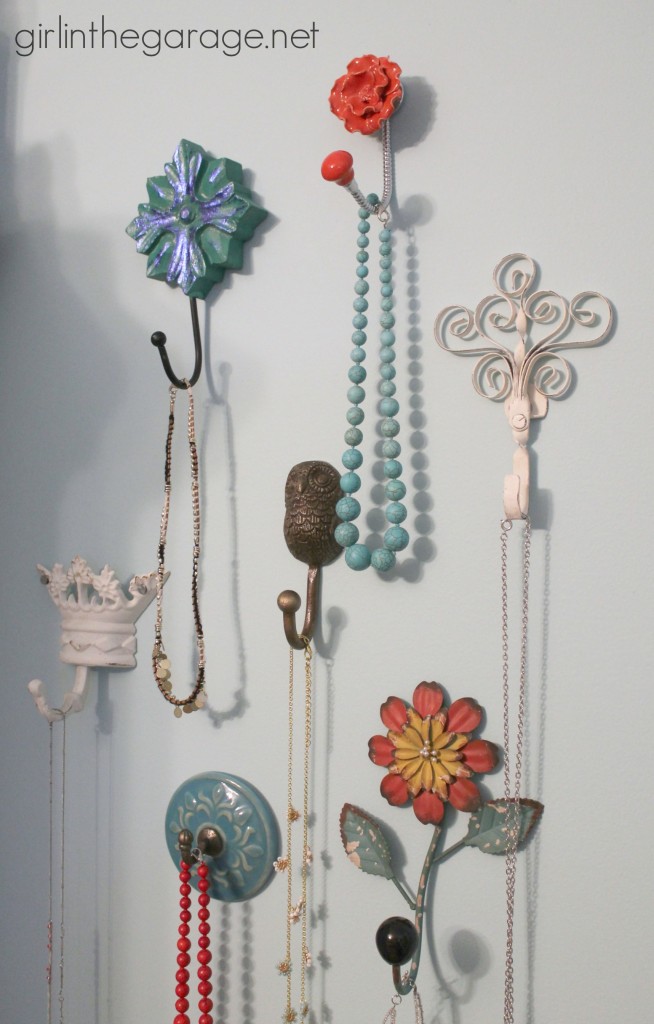 I admit, I have a problem with buying pretty wall hooks.  I have several on display in our main floor bathroom as decor, and I have three hooks by the front door for hanging necessities (like my purse).  I've been collecting more of them for the past year or so with the intention of hanging them in my bedroom.  Finally I had enough for a nice looking display, and I decided to hang some necklaces since I didn't have any proper jewelry storage for them.  Plus, they just look pretty.  😉
First I chose a layout.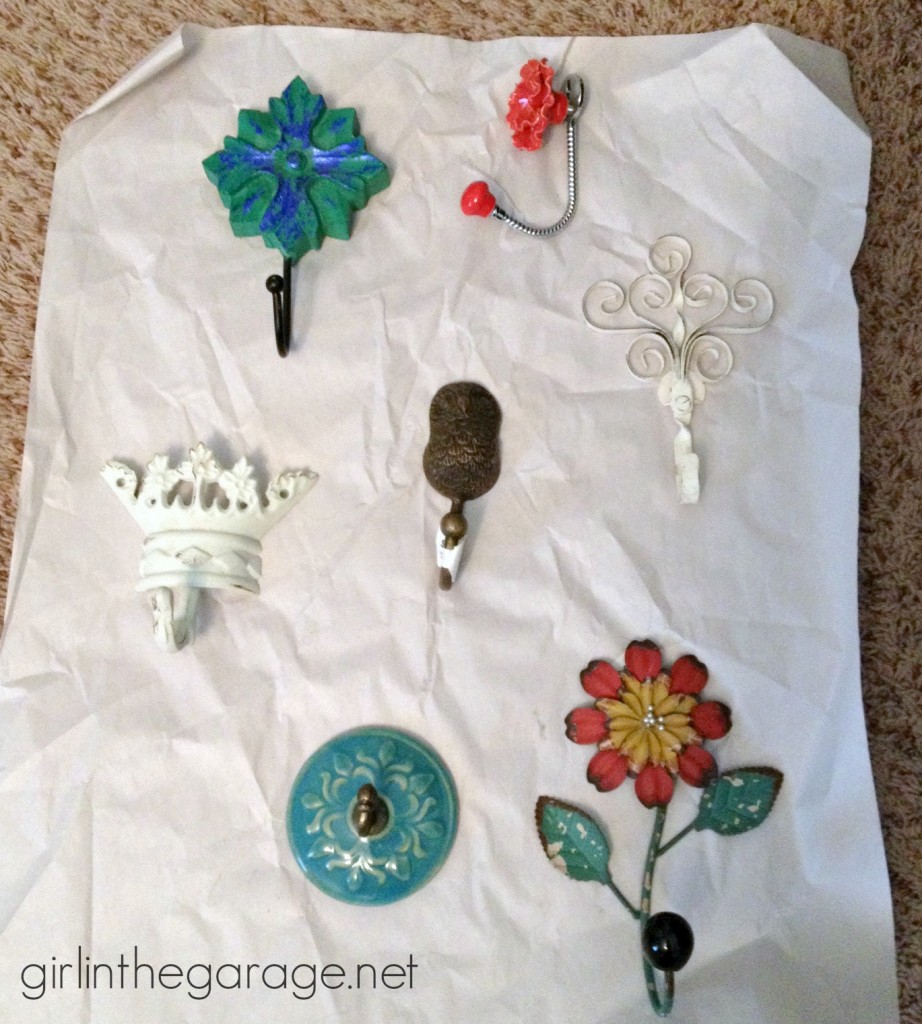 I hung them on the wall next to my armoire with just a hammer and nails.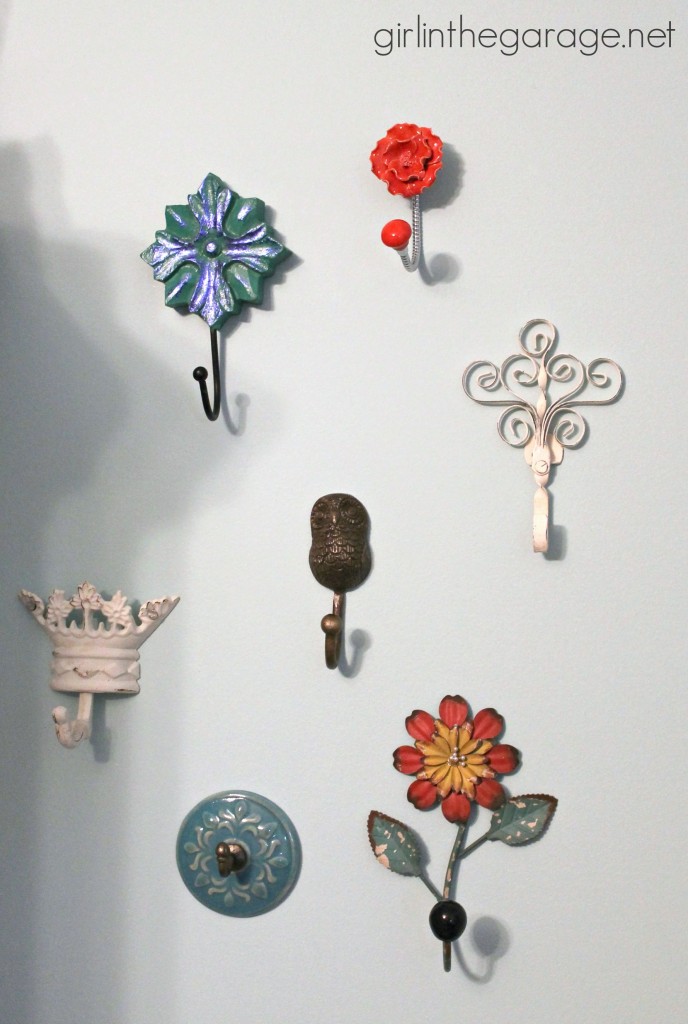 I added the necklaces and boom! – instant wall decor.  Gotta love functional art!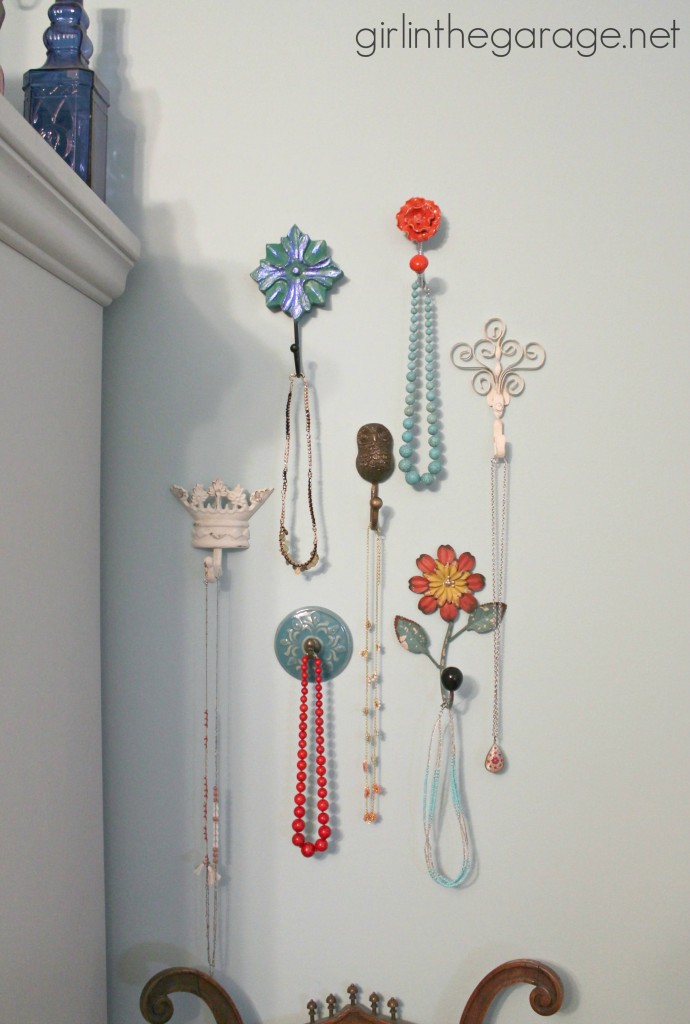 The hooks are from Anthropologie, Marshalls, and Hobby Lobby.
I love it.
And I may be one (small) step closer to finally being done with this room!
Do you decorate with hooks in your home?
Jen
Recent Awesome Posts:
* Pretty in Paisley {Romance- Themed Furniture Makeovers}
* 100+ Craft Projects to Inspire You