It's no secret that I love to update and repurpose things for my home – but I also enjoy upcycled clothing for my closet. I don't do it as often, but I've had the itch to do more – and I have some new great ideas flowing from the projects below!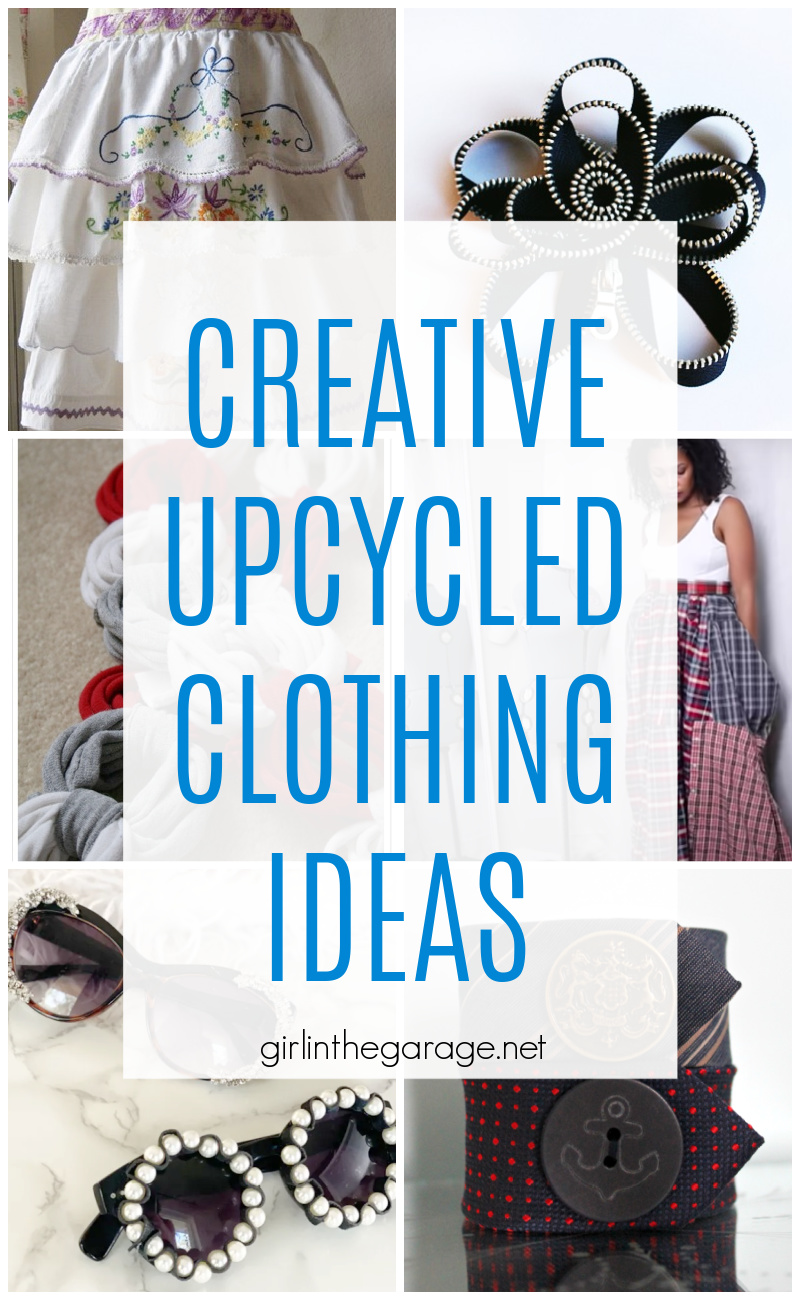 Below are links to some of my favorite tutorials from around the web to update your clothing and accessories by repurposing items you probably already have, or can find easily at any thrift store. I hope these ideas inspire you!
**Some of these projects are mine, but the rest are from some very talented bloggers – so if you see anything you like, please click the link to their blog and show them some appreciation! And if you'd like to Pin any individual project, please Pin directly from the appropriate blog.**
Cuff Bracelet from a Necktie by Girl in the Garage – This is my project, and probably my favorite non-furniture makeover that I've done.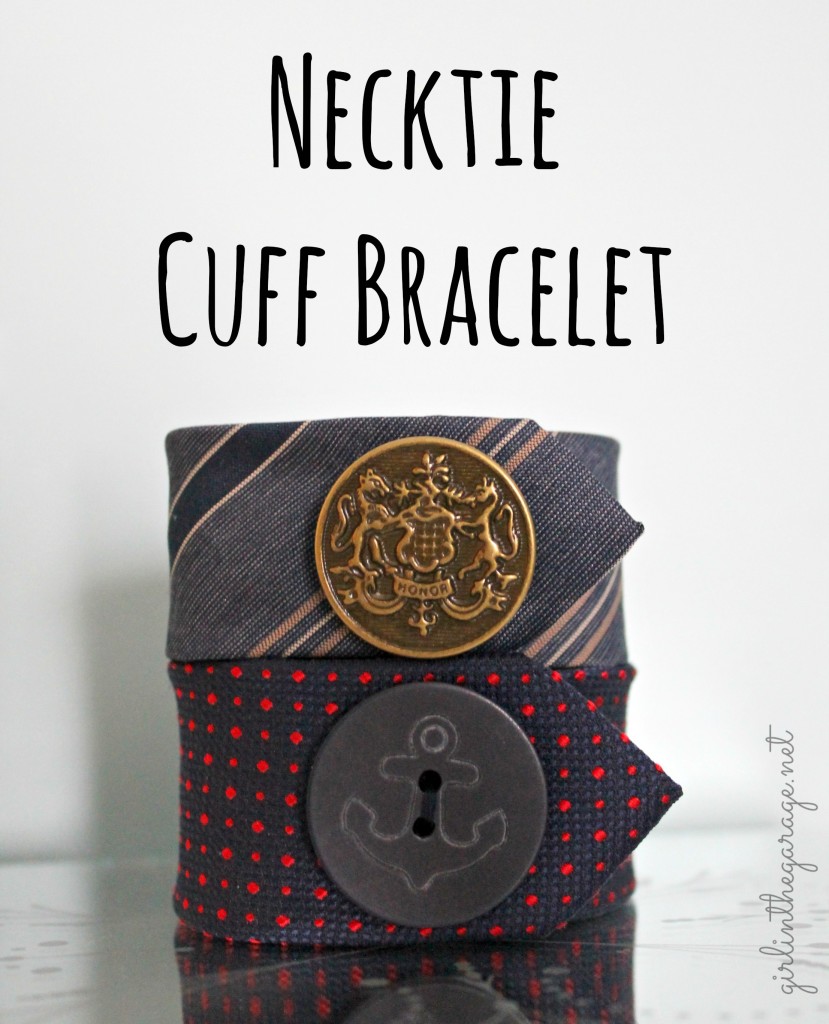 Braided Headband from a T-Shirt by Make It & Love It – So adorable – using multiple colors would look great too!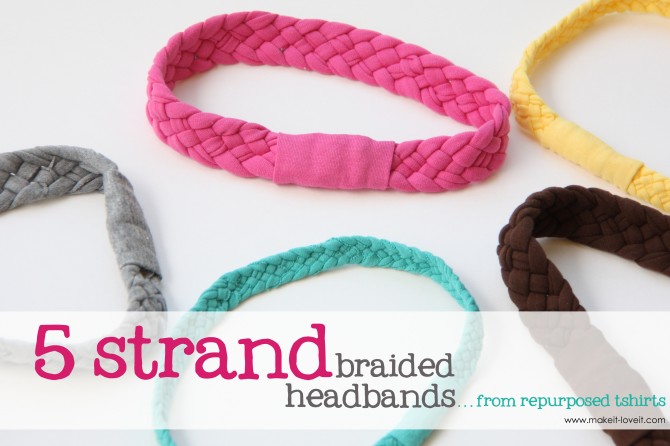 Flirty Romper from an upcycled Goodwill Dress by OH SO PRETTY – Such a great refashion; it looks completely different than before!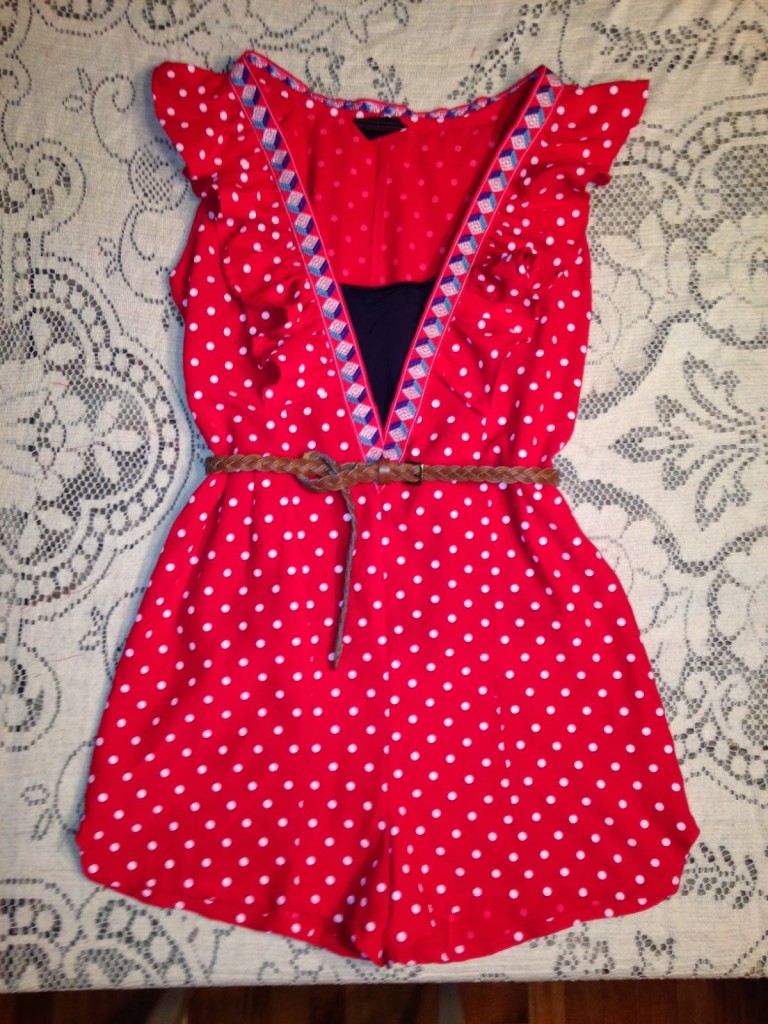 Easy DIY Infinity Scarf From a T-Shirt by Girl in the Garage – Got a hole in your favorite shirt? Upcycle it into a cute scarf!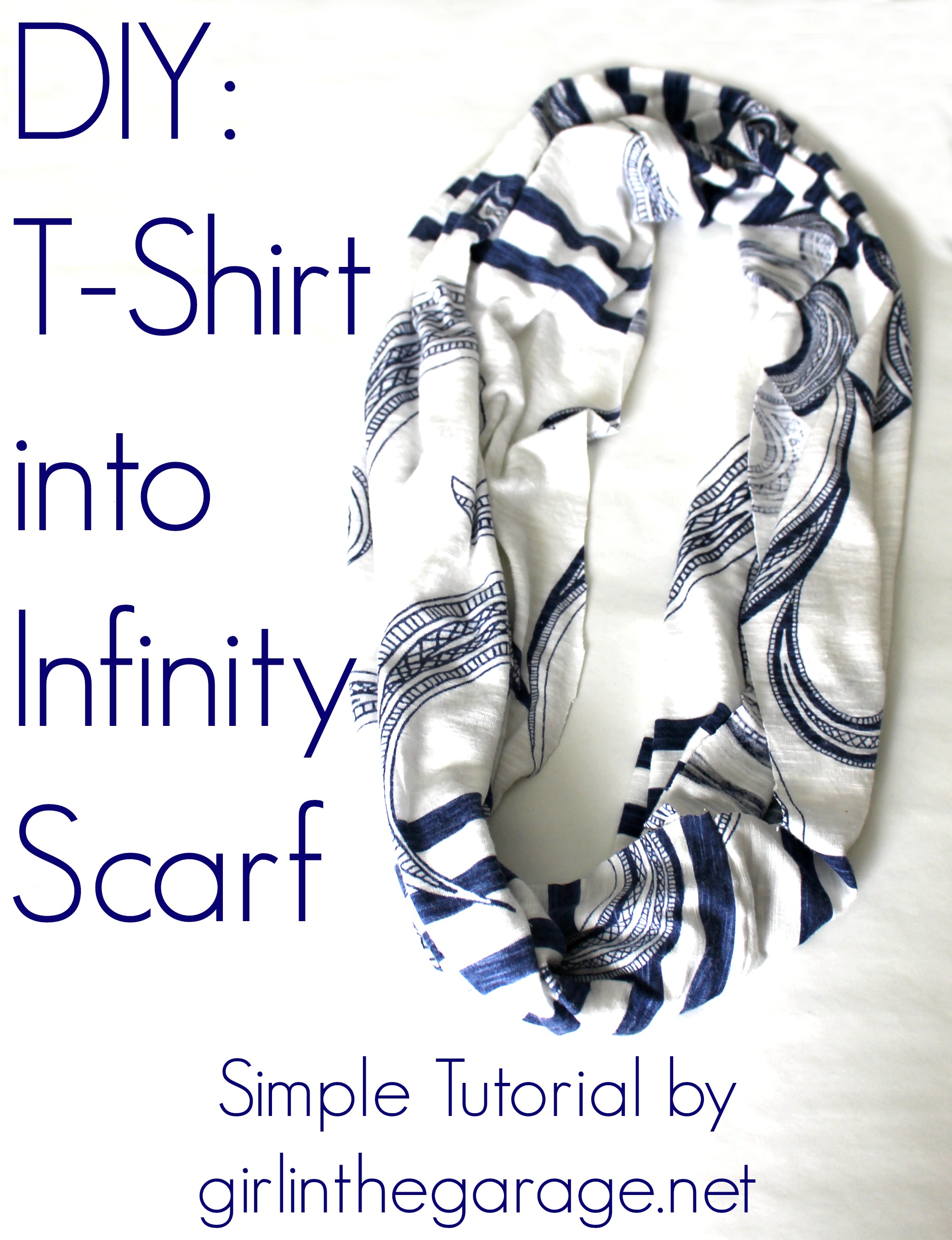 Stylish Rings upcycled from Vintage Earrings by Girl in the Garage – Turn vintage clip-on earrings into something gorgeous and wearable again.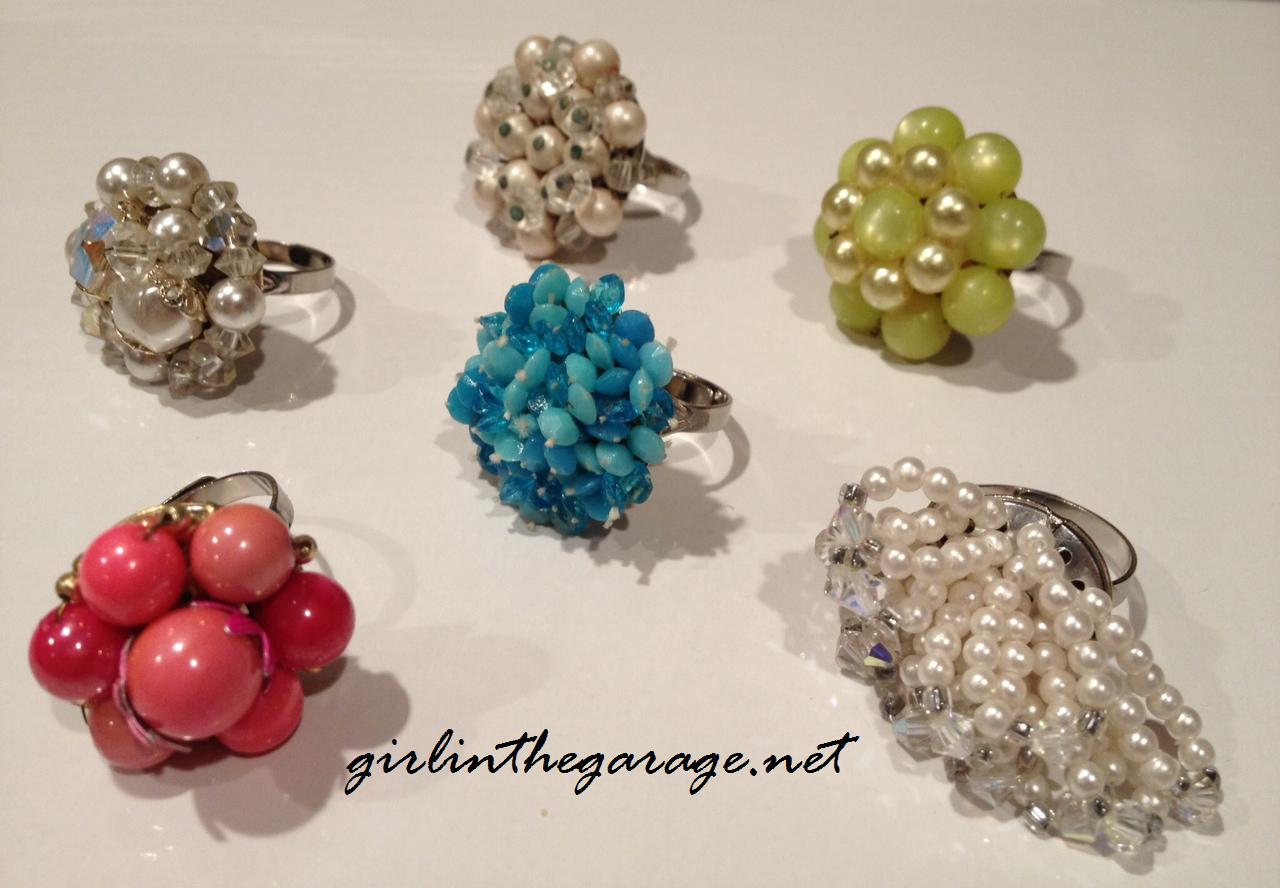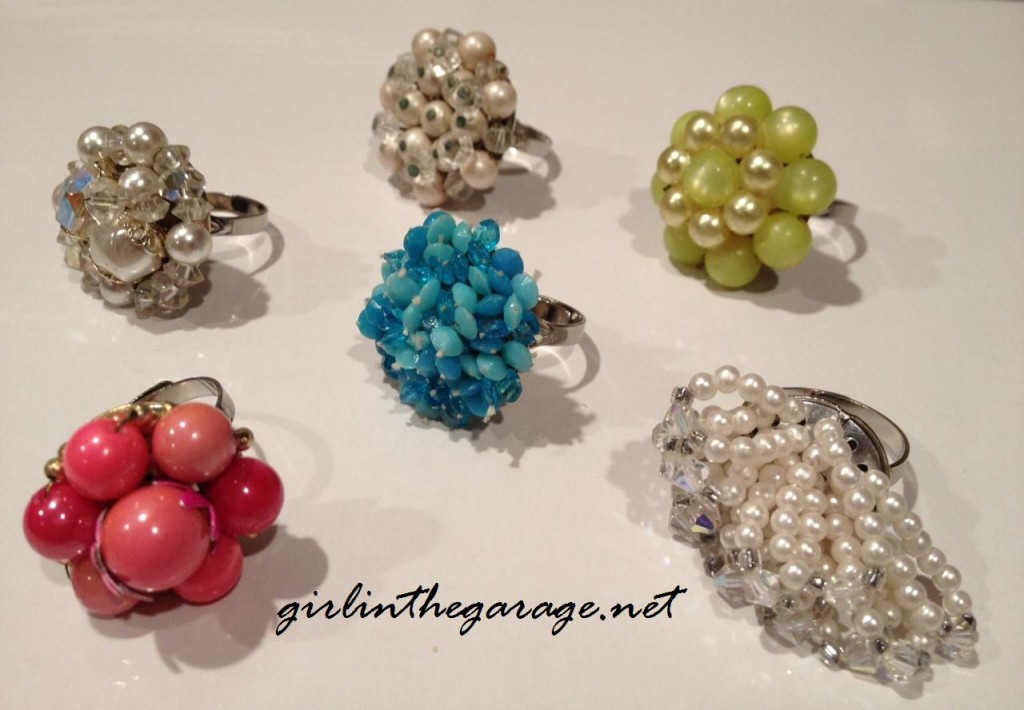 Vintage Pillowcase to Apron by Decor to Adore – Maybe an apron isn't actually part of your wardrobe, but it's still an awesome idea – and with a few tweaks would be beautiful as a summer skirt for a lady or a little girl!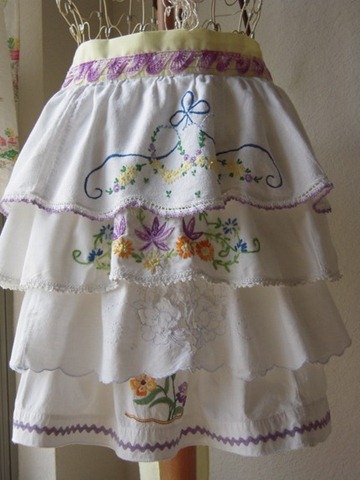 No-Sew Scarf repurposed from T-shirts by Doughmesstic – I want to make this so bad, it looks so comfy!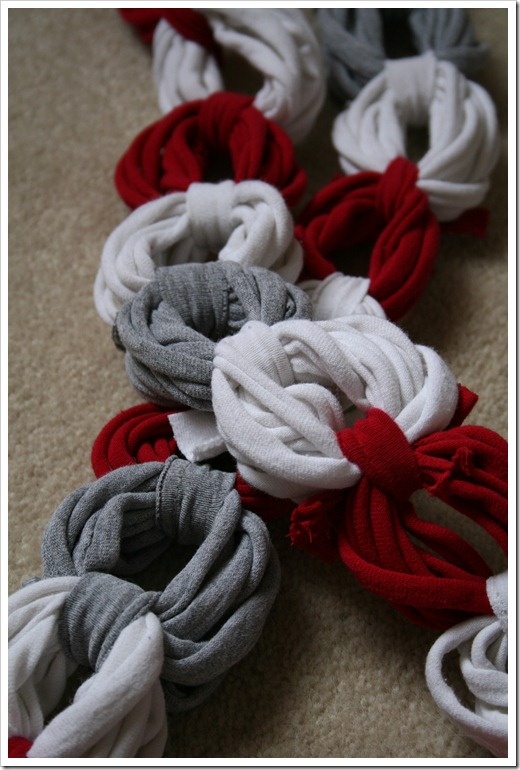 Check out these chic upcycled sunglasses by Creative Fashion Blog!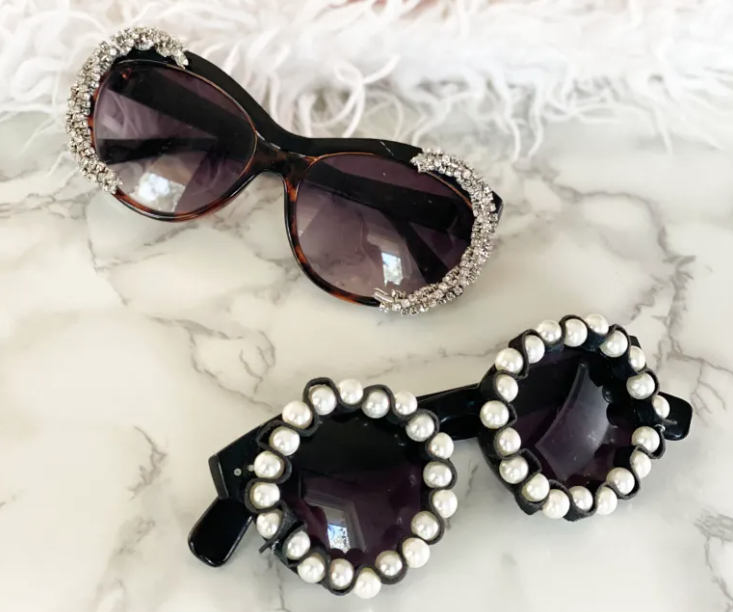 Little Girl's Dresses from Adult Shirts and Sweaters by The Sassy Pepper – This could save you a ton of money instead of buying brand new dresses.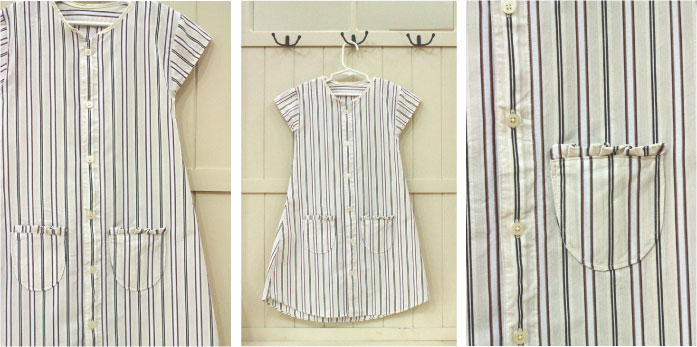 Flower Brooch upcycled from a Zipper by Laura Siri (in Italian, but with lots of photos) – So very cool and unique.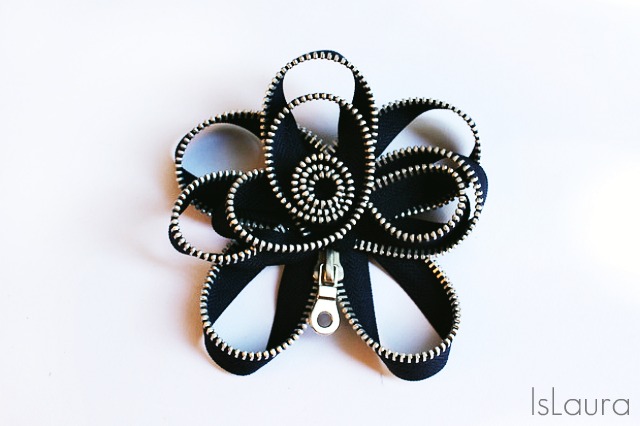 Katniss-Inspired Cowl from Thrift Store Sweater by See Kate Sew – I may be the only person who hasn't seen The Hunger Games, but I can appreciate how awesome this cowl is!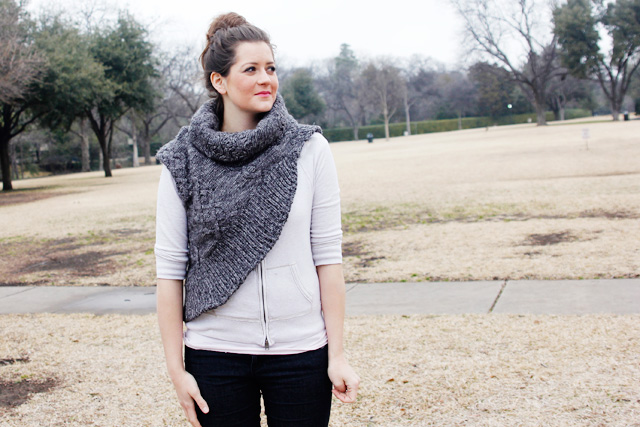 Do you have any items at home you can repurpose into upcycled clothing?
What a great way to make one-of-a-kind pieces and also be kind to the environment!
Jen