Do you love to accessorize? There's just something about adding an extra detail to an outfit with a pop of color or a fun print. Learn how to repurpose an old t-shirt into a DIY infinity scarf with this easy tutorial.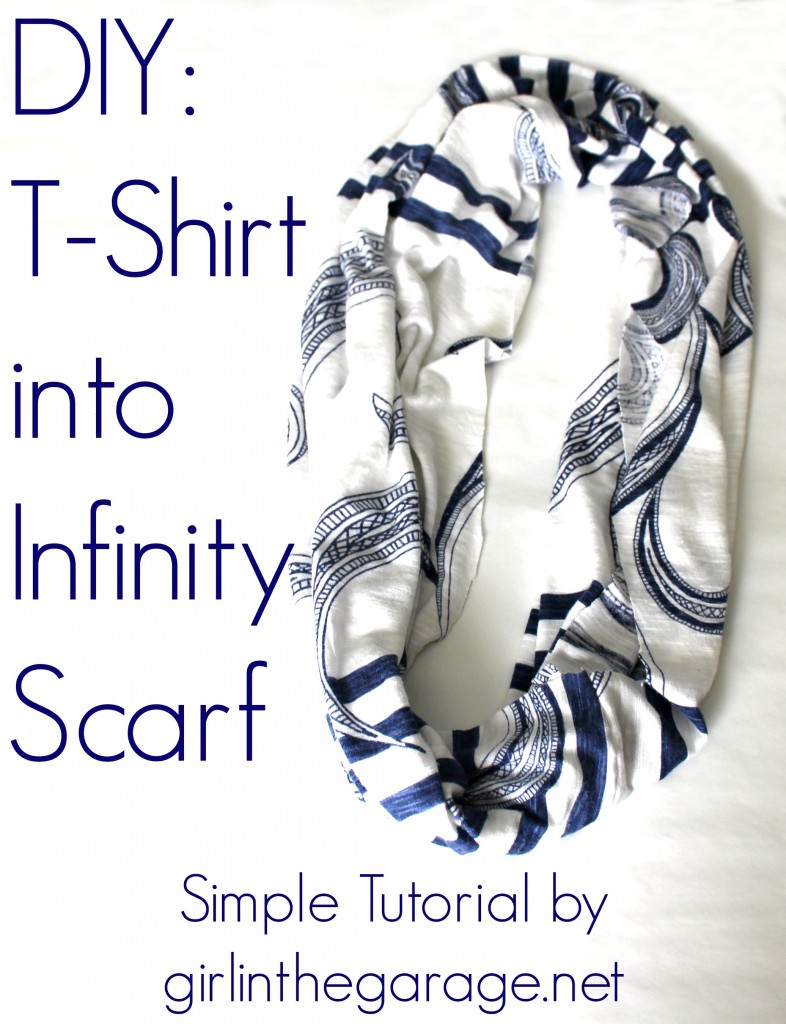 Scarves are a great way to accessorize without much effort, especially when it's chilly out! I have about 10, but I could easily have so many more if I'd let myself buy them. Now that I have a DIY solution, I see many more scarves in my future. 😉
How to Make an Easy DIY Infinity Scarf
1. Find an old t-shirt in your closet or head to Goodwill and buy one for a few dollars. (Larger sizes and longer shirts work best.)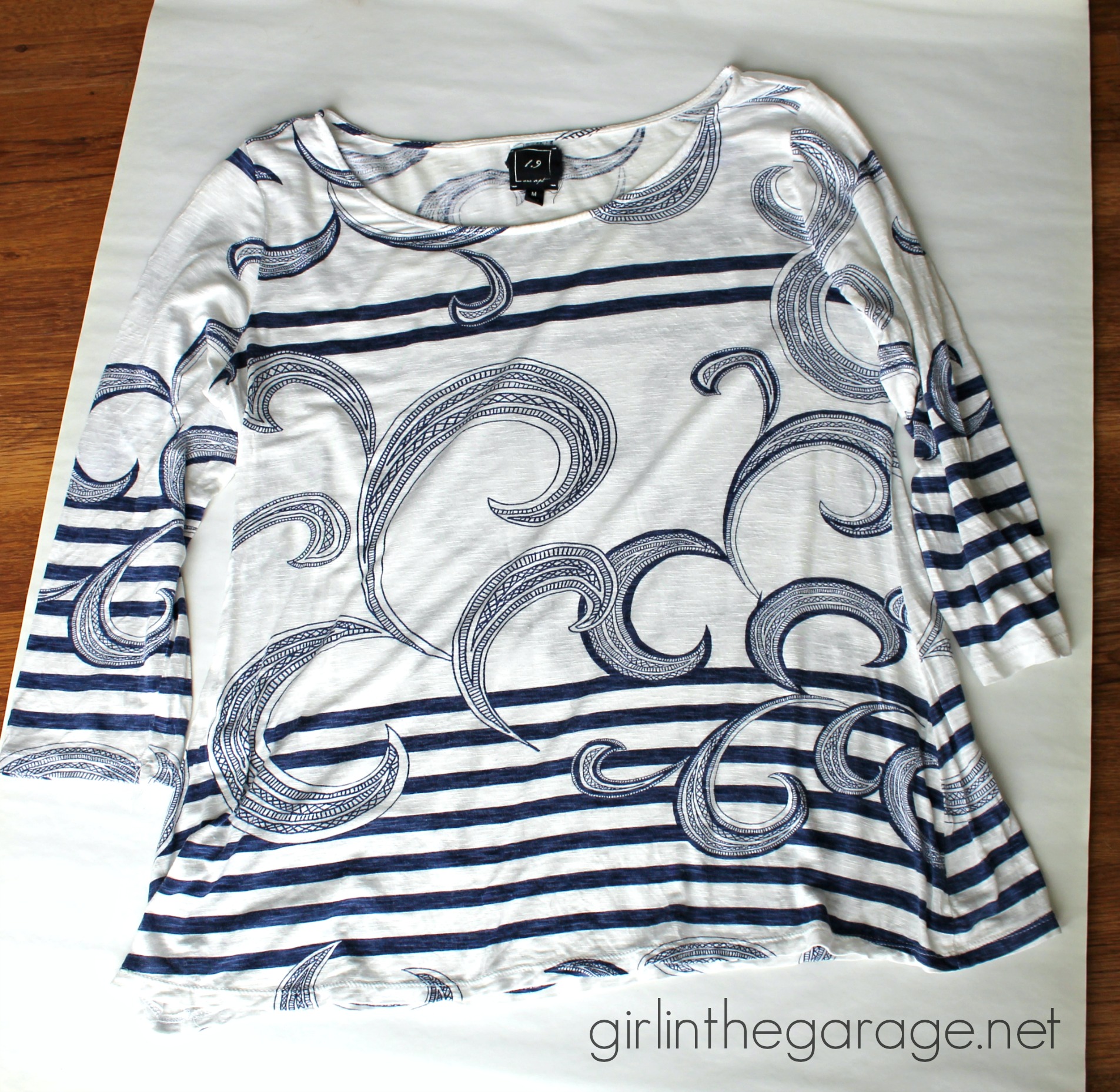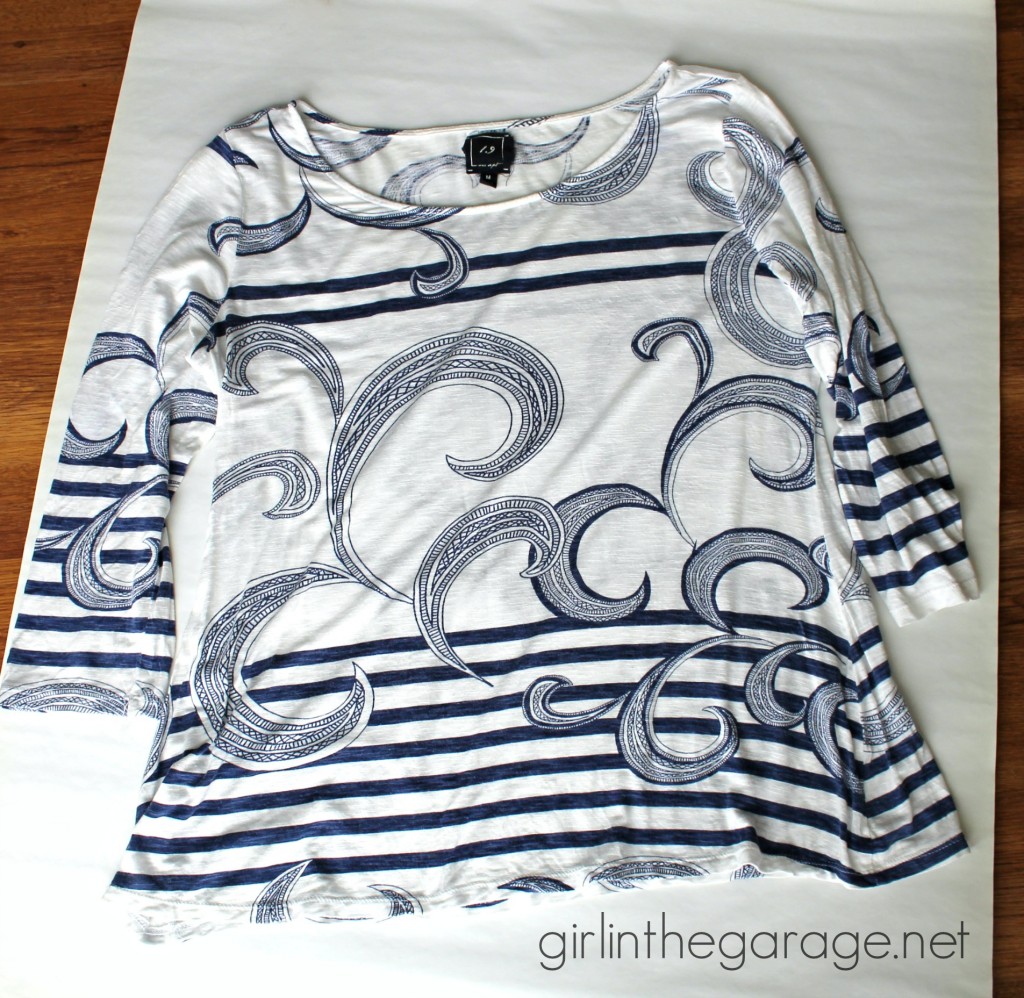 2. For sizing, I grabbed an infinity scarf that I already own and laid it over the shirt before cutting. The width is 14 inches.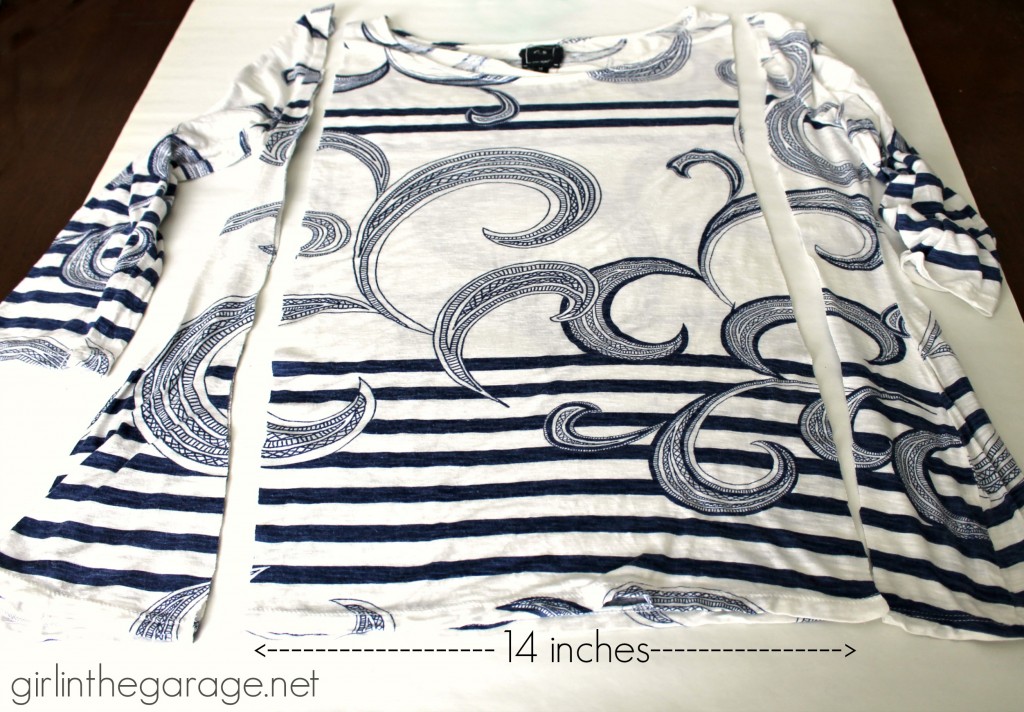 3. Then cut across below the neck and above the bottom seam.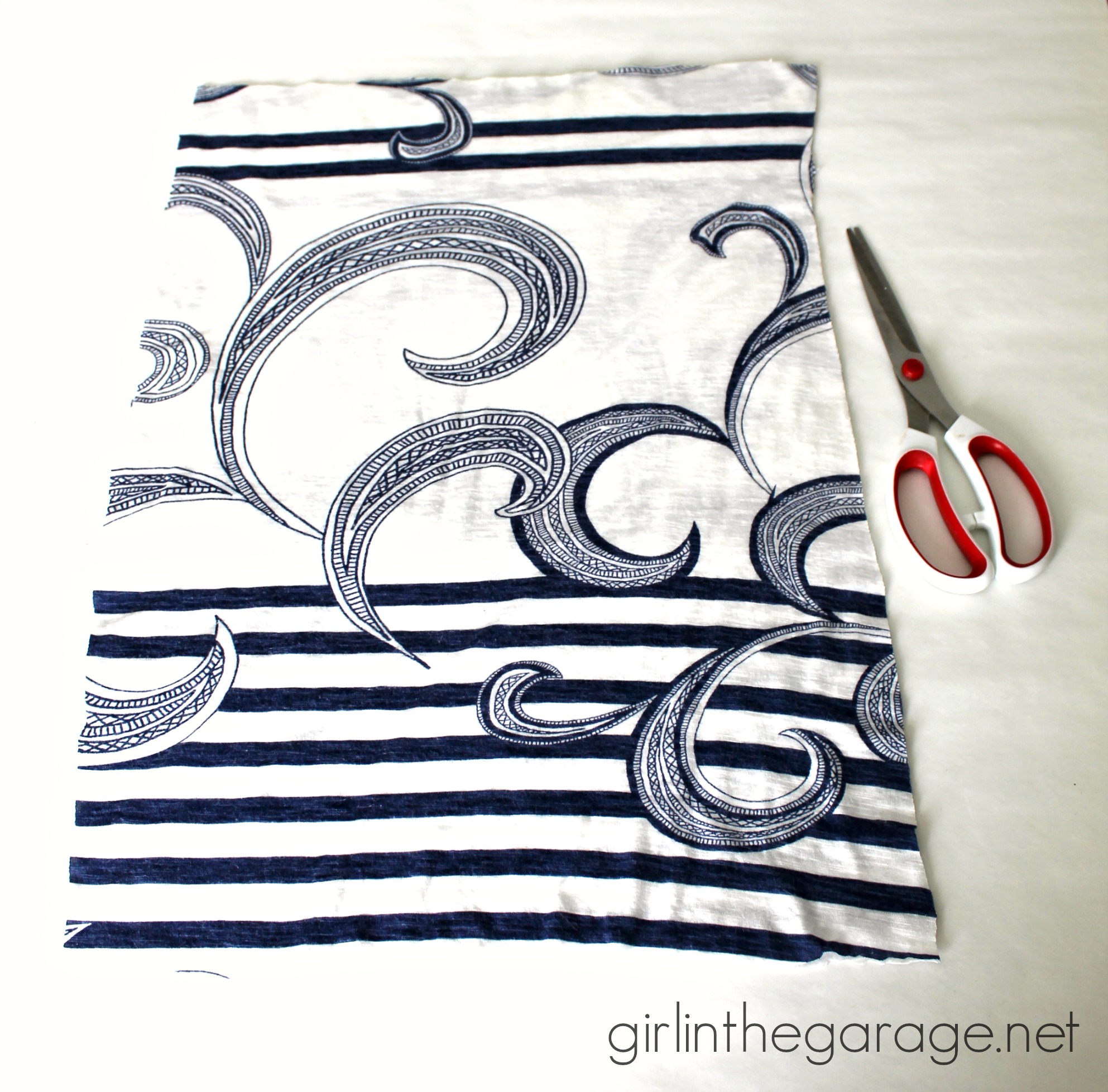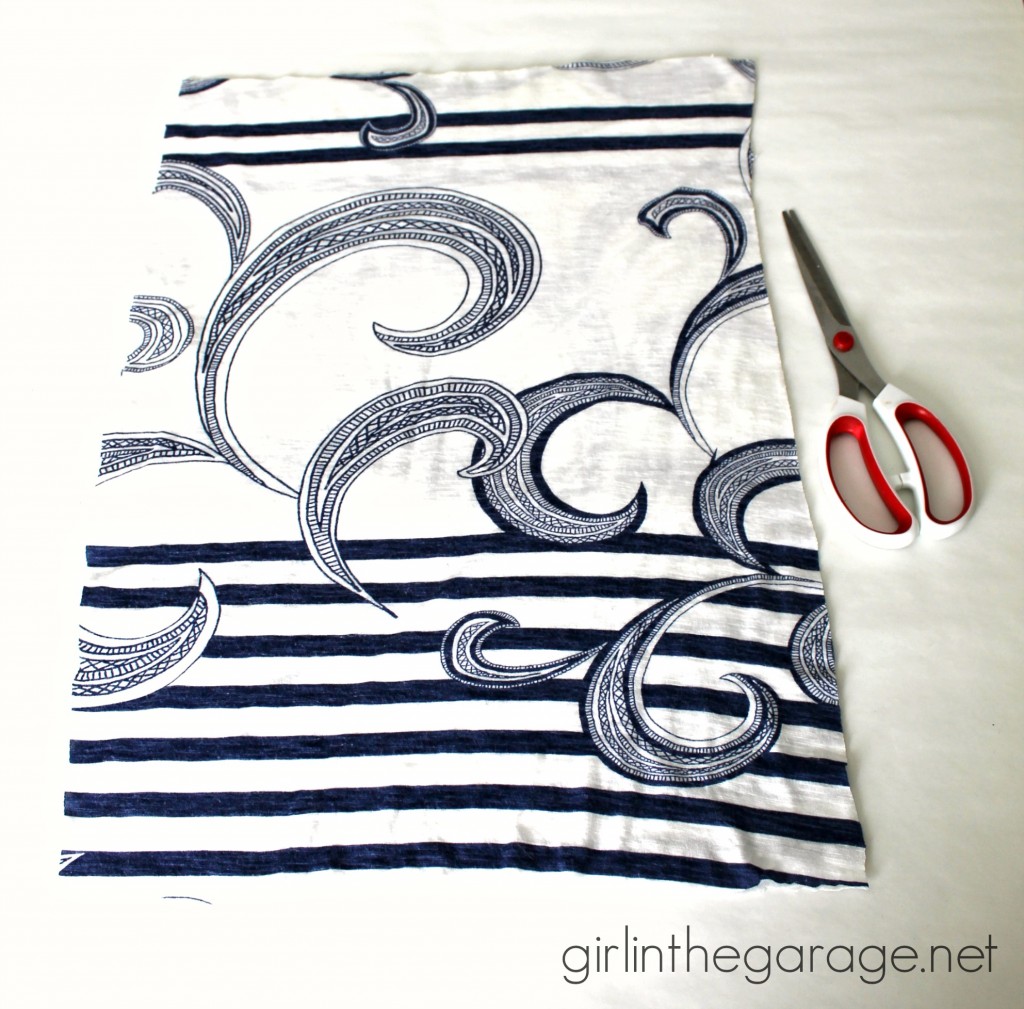 4. I flipped the pieces so that the "good" sides (outside of shirt) were facing each other and then ran my sewing machine across the top and bottom edges. The longer edges are left unfinished just like the store-bought scarf I used as inspiration.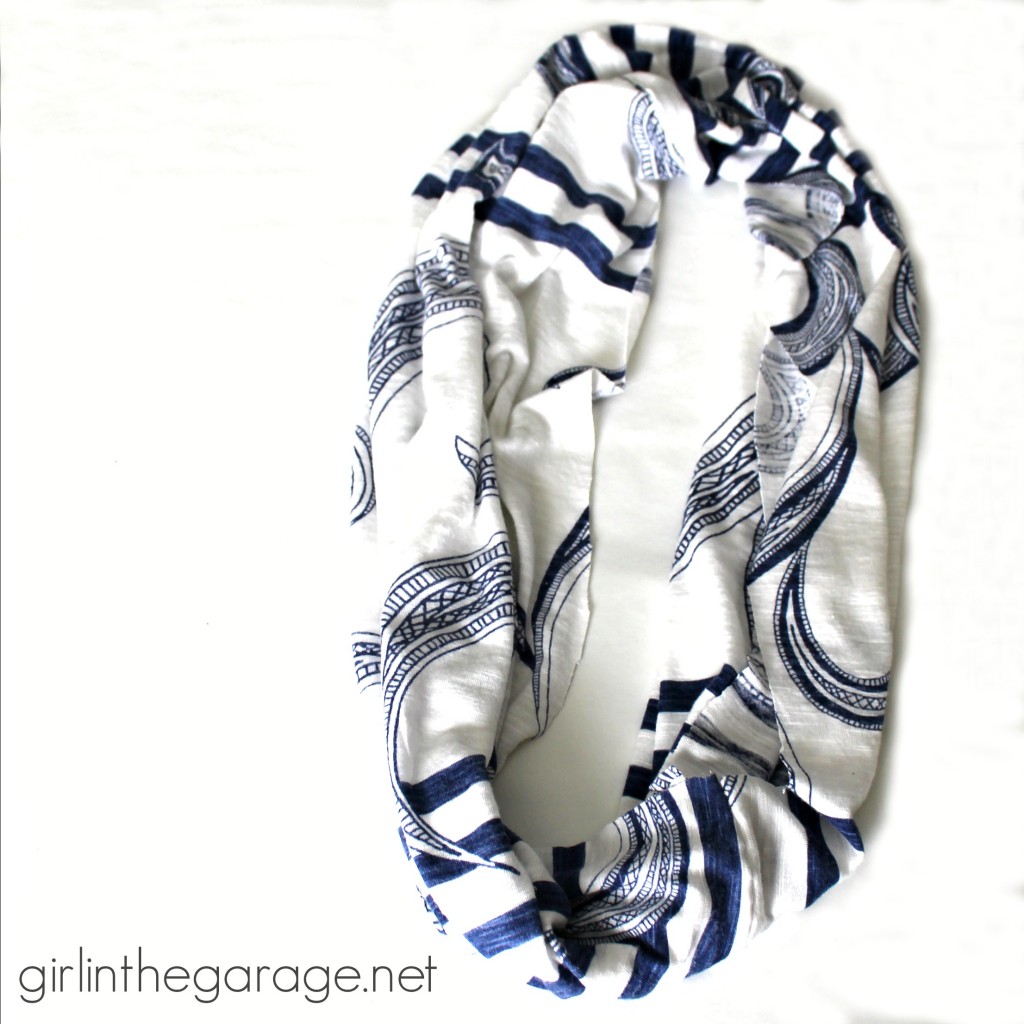 I'm in love with the softness and the pattern on this scarf – and I can see wearing it with several different outfits!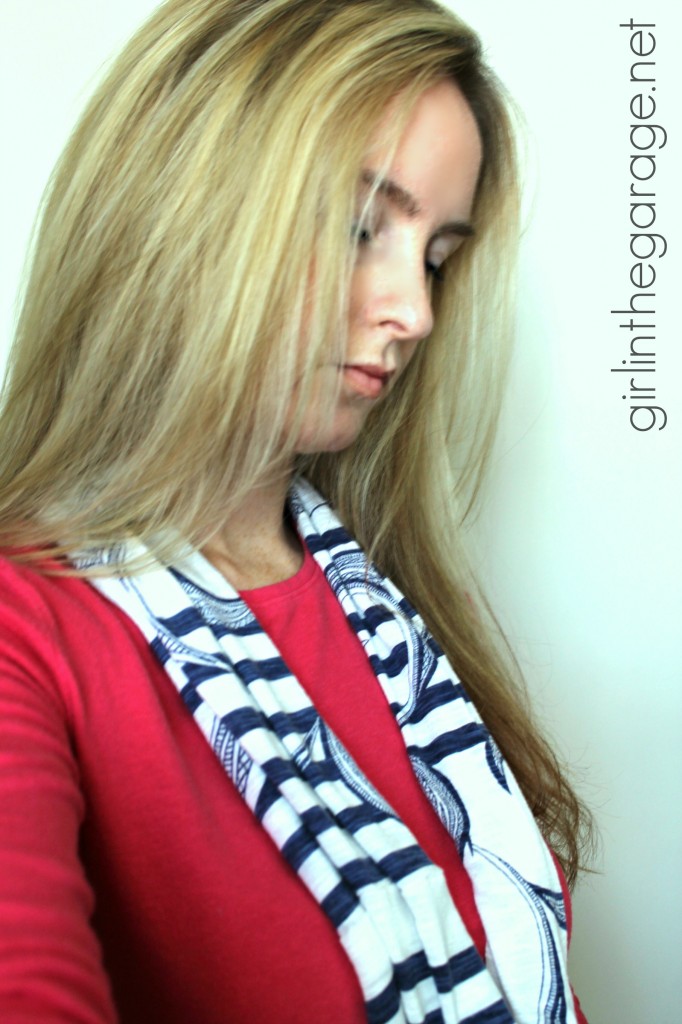 My best girl Frenchie likes it too. 😉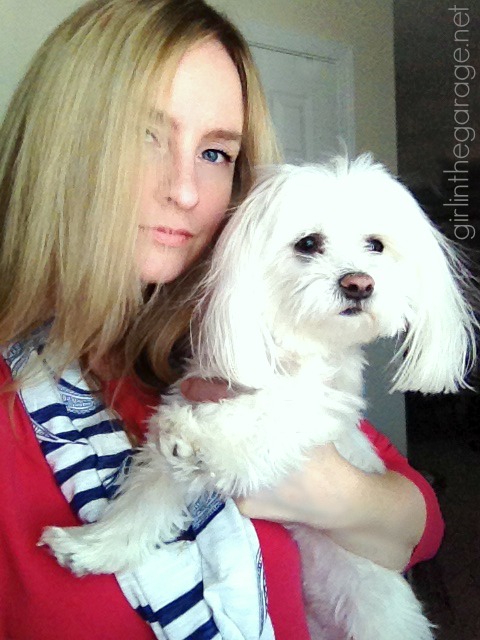 Do you have an old shirt you'd like to repurpose into a scarf? I'd love to hear your ideas! – Jen
You might also like: