Has this happened to you ?  You go to Goodwill and spot the cutest comfy dress.  The pattern and colors catch your eye, the size looks perfect, and so you buy it – already thinking of all the places you'll wear it.  You rush home, rip the price tag off, and before you even pull the dress over your head you notice a big hole in the back… and also a stain.  NOOOOOOO!   You regret not checking the dress over well before buying it (even though you know better) and now you can't even return it since you took the tag off.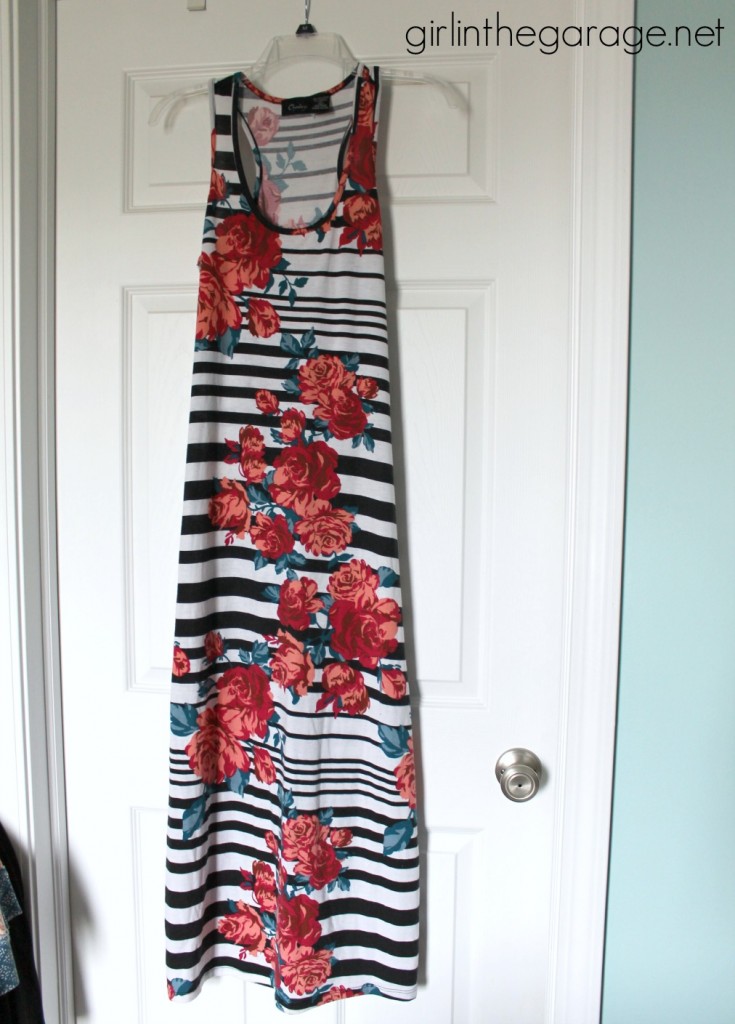 What do you do next?   Throw it away?
In my case, I have this infinity scarf that I LOVE.  You wouldn't even guess where I got it.  (Hobby Lobby!)  I love the multiple loops and the couple of braids thrown in for fun.  I decided to make some lemonade with my lemons and turn this maxi dress into a similar DIY infinity scarf.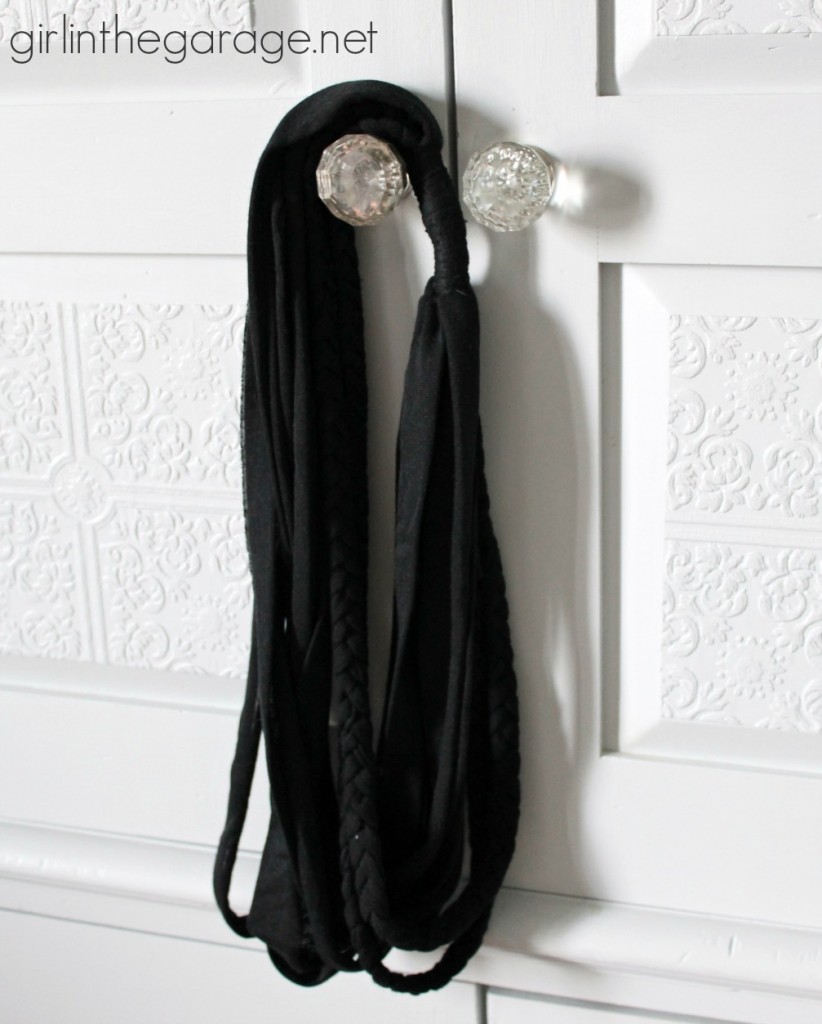 After washing the dress, I cut off the top (under the armholes) and also the bottom above the hem.  Since it was an A-line shape I folded the sides in to make a large rectangle.  I made sure the width was the same all the way across (16 inches) and cut off the excess fabric.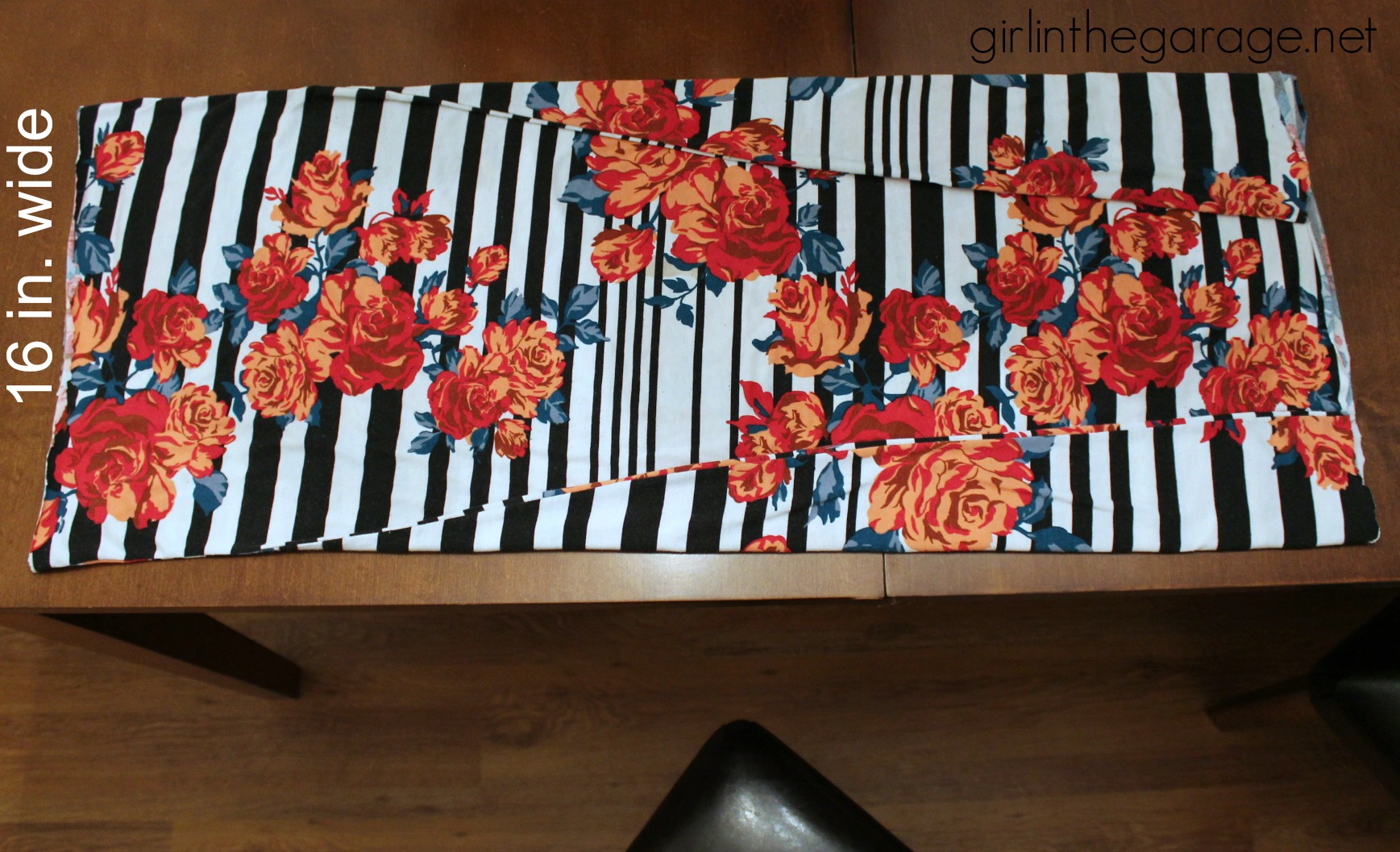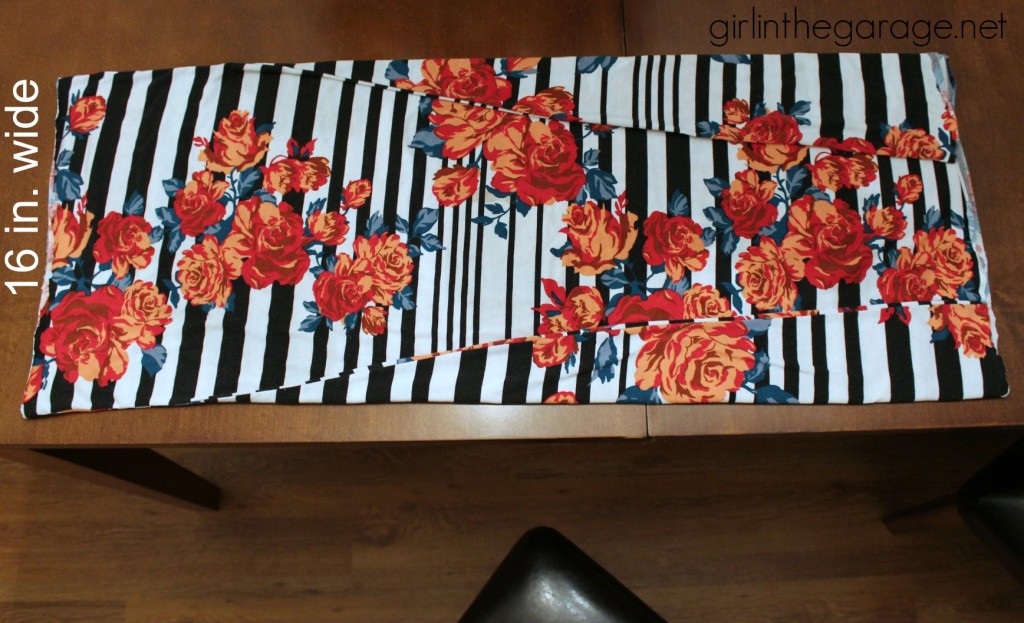 I also cut the rest of the side seams so that I was left with two large rectangles of fabric.  (The length here was 41 inches.)
Then I cut 6 long strips of fabric approx. 1 inch wide to make my braids and I cut 8 long strips each at 2 inches wide.  I made sure to avoid the areas where the hole and stain were!
To make the braids I pinned the ends together and set something heavy on top.  Then I braided all 41 inches and pinned the other end.  (Make two braids and then set aside.)
The braids ended up being shorter than the single strands, so I cut the strands 6 inches shorter so they'd all be approx. the same length.  (There are slight differences in length just so the scarf looks more layered.)
For the single strands, I folded the ends into fourths (see below) and inserted one into the other side and then sewed across to make a loop.  Don't worry about the ends looking perfect, they won't be visible when you're all done.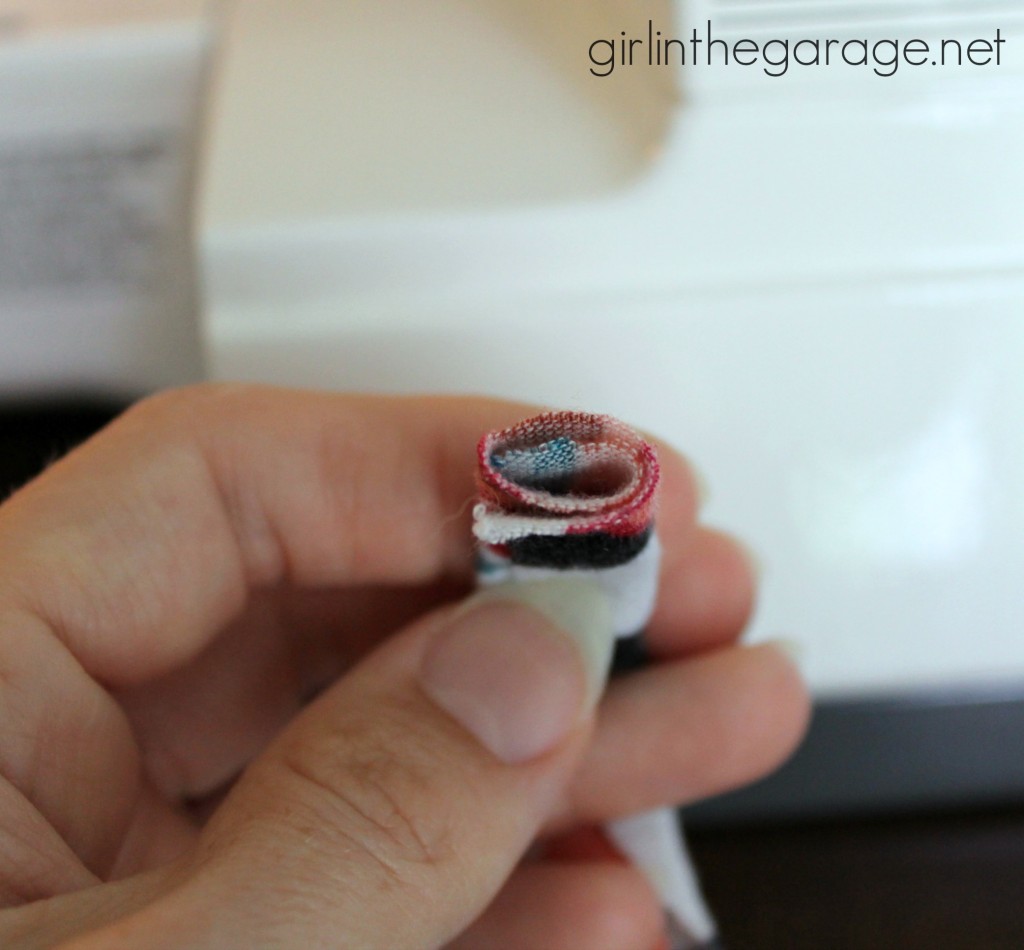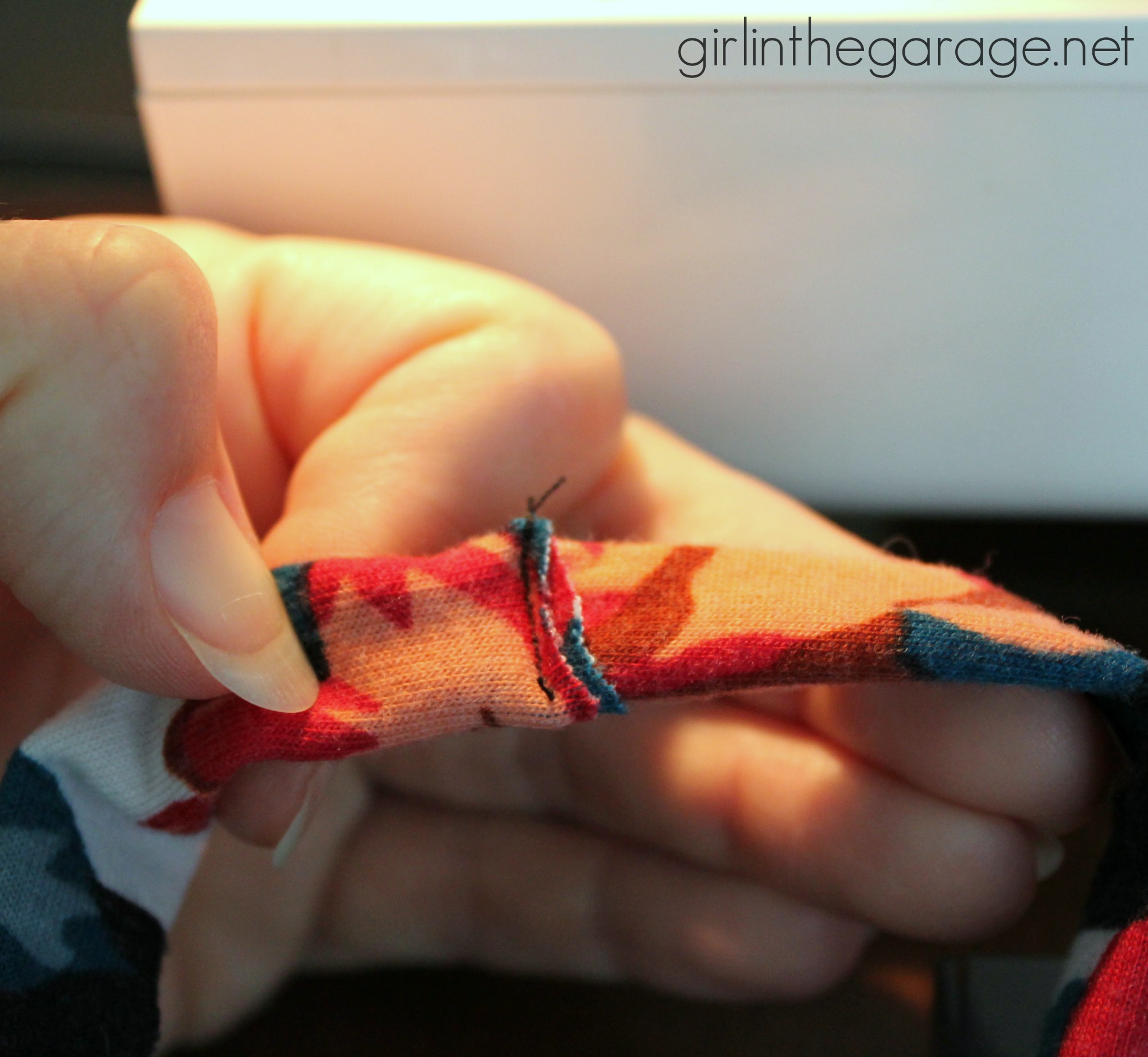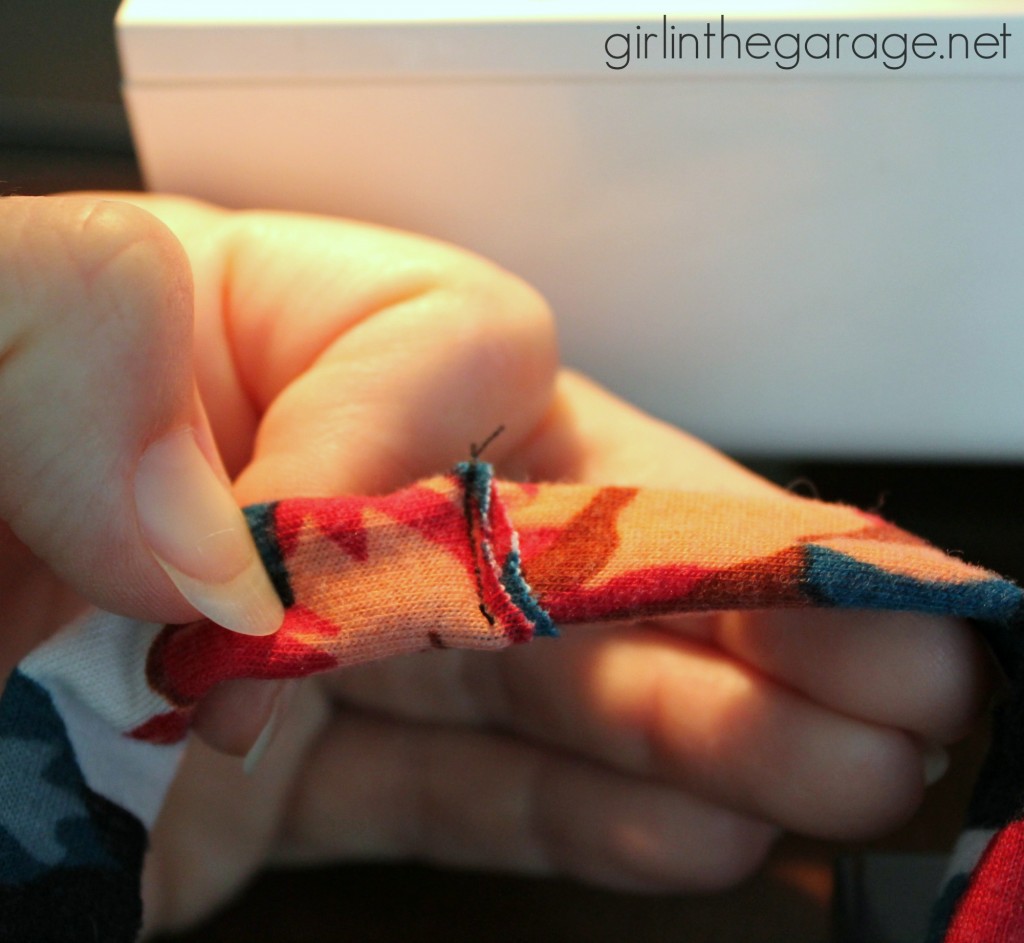 I make 8 loops that way and sewed the ends of the braids into loops also (without folding into fourths), and then it was time to join them all together.
I grabbed all the loops and braids and made sure all the sewn ends were within 2-3 inches of each other.  With an extra strand about 12 inches long, I tightly wrapped the loops together covering all the sewn ends.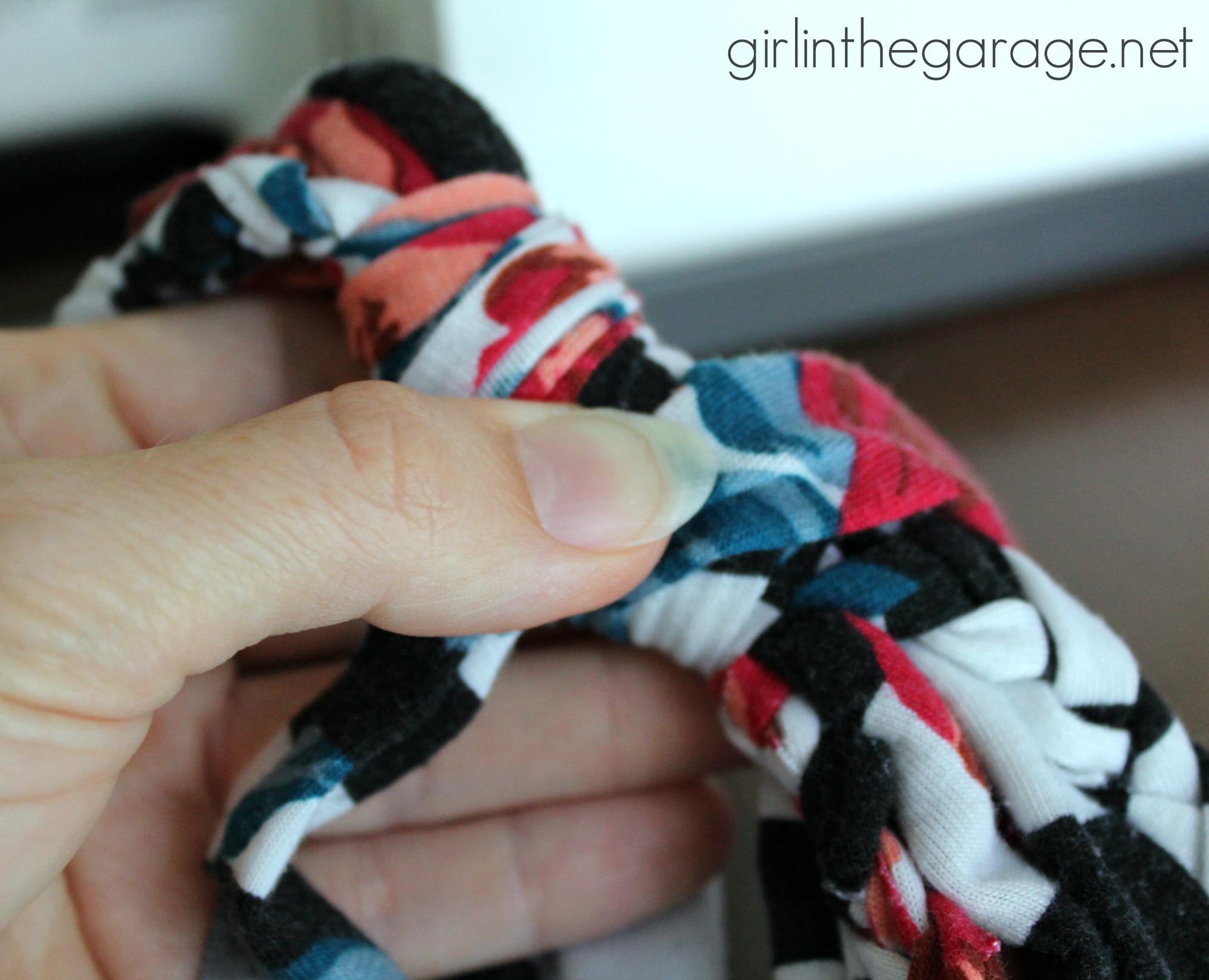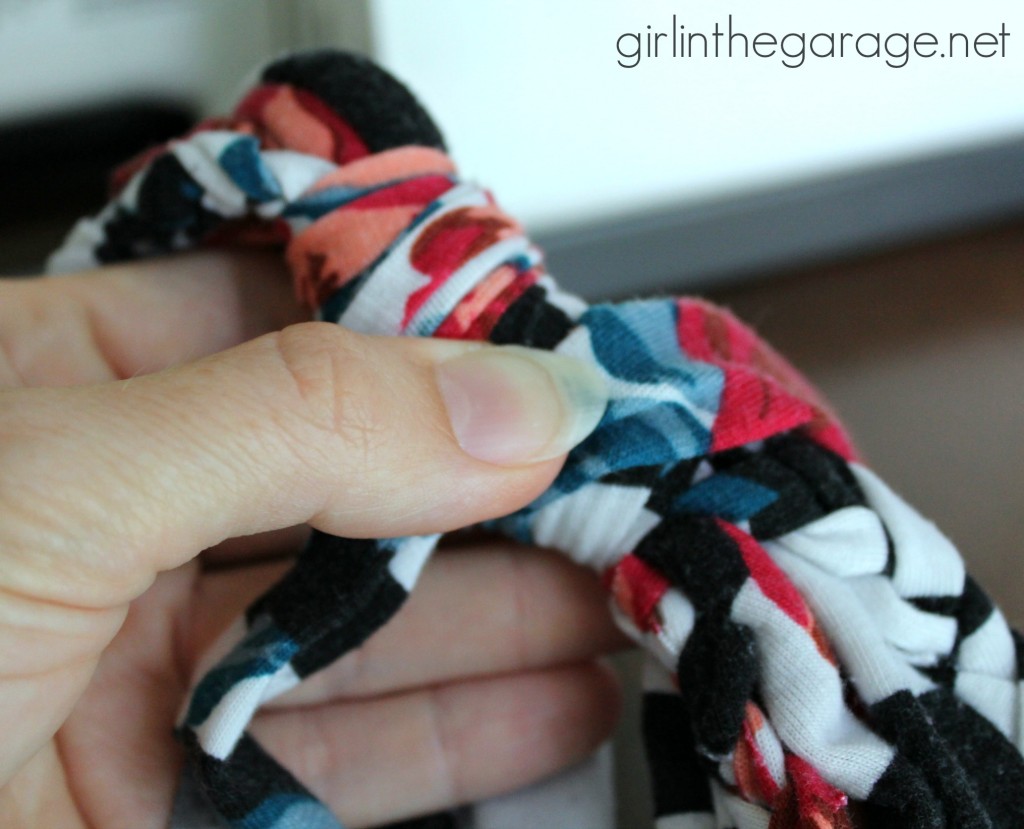 Then I tied the ends into two double knots, pulled them under an area I had just wrapped, and sewed them to one of the loops.  (There's no way this thing is coming undone.)  Just make sure the knots and stitches aren't obvious.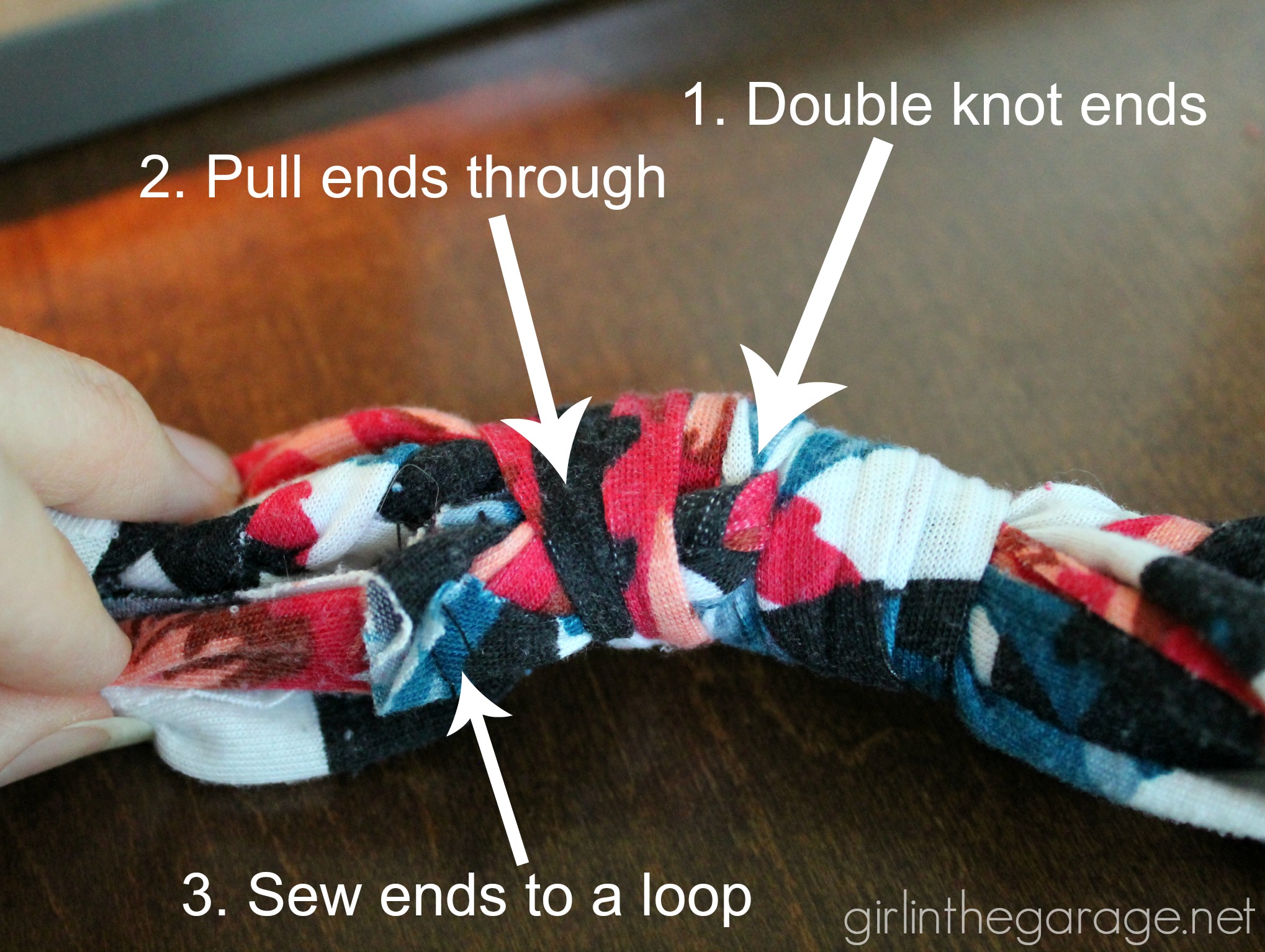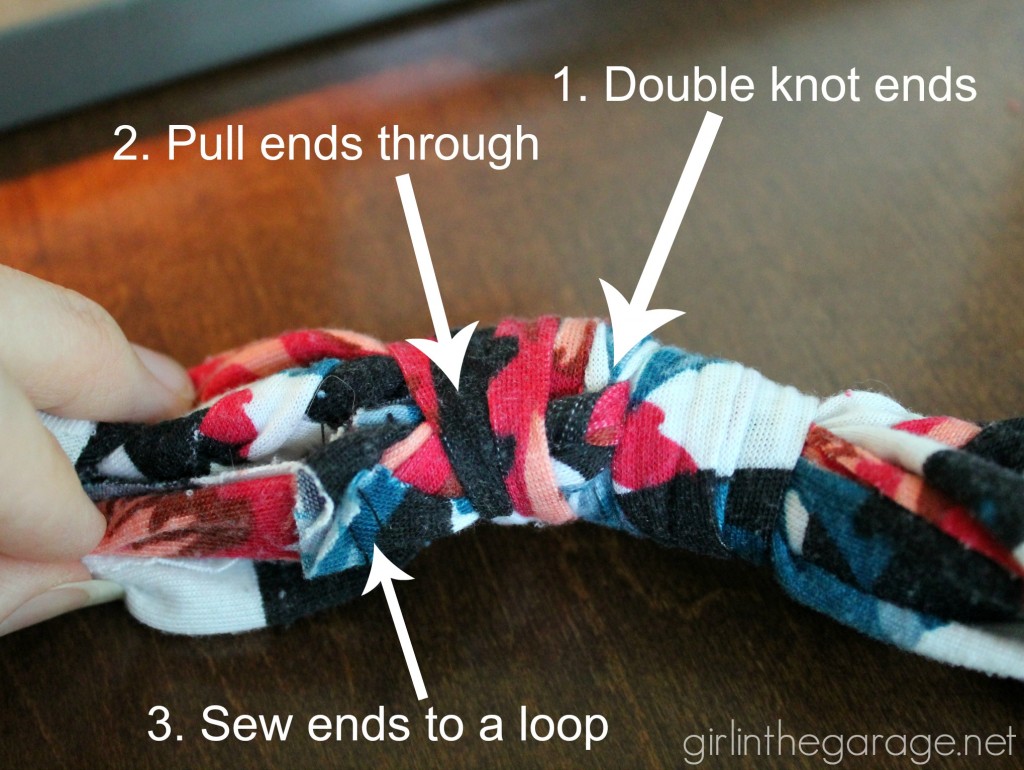 Here's a side-by-side of my two infinity scarves: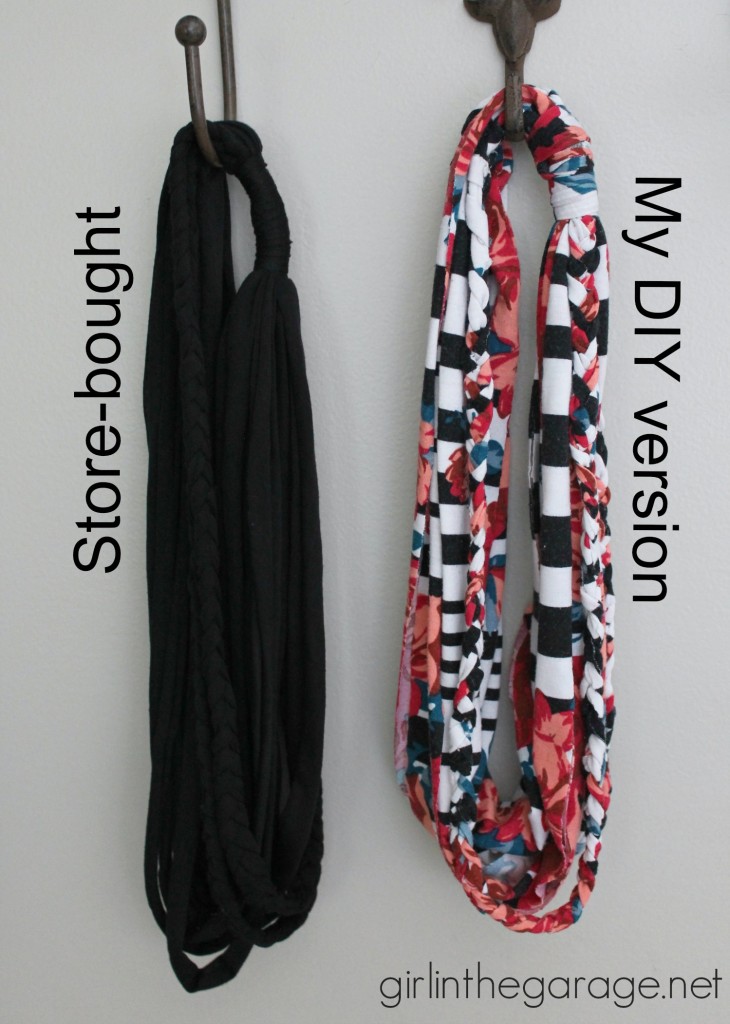 I love them both but I really love the colors in my new scarf!  I pretty much live in black in the fall and winter (it's so easy to throw on a black shirt and black boots with a jean skirt) and now I have an easy way to add color to my wardrobe.  🙂
A maxi skirt could work for this too, as long as you have 35-40 inches to work with.
Do you have any old maxi skirts or dresses that you can repurpose into a scarf?
Jen
*
Related Posts:
Join the GITG Community
When you join this thriving online community of 90,000 creative souls, you'll be inspired to discover hidden artistic talents and learn skills to boldly face DIY projects with confidence.
You'll also receive my free guide "Just Paint It: 7 Tips for Transforming Furniture with Confidence."