It's time for another installment of Treasure Hunting, aka "The good stuff I've found at yard sales and thrift stores lately."  Some of these items I will redo, and some will go straight to my booth.  And I usually end up keeping a few things for myself (for awhile anyway).  😉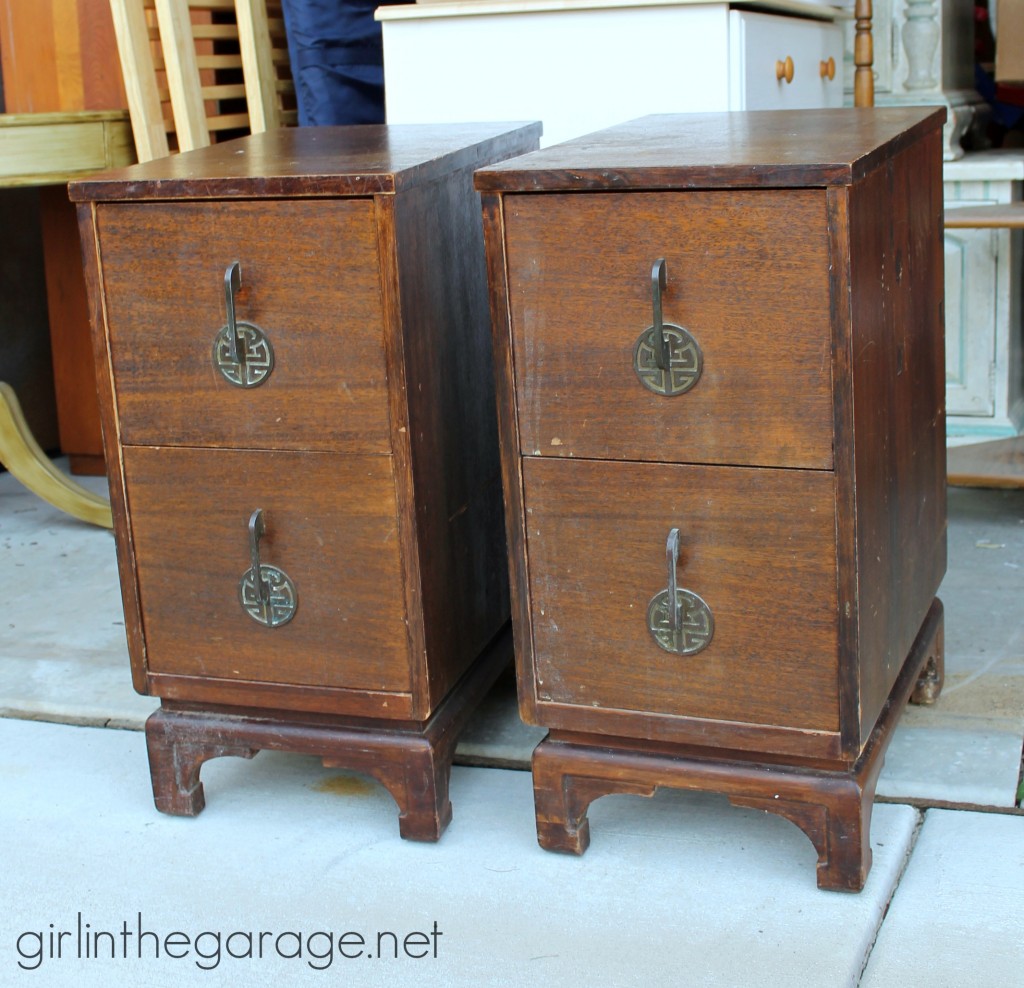 I fell in love with these nightstands the moment I saw them.  It wasn't until I got them home that I noticed markings that indicated they used to be part of a vanity or desk and they had been separated.  Very cool pieces!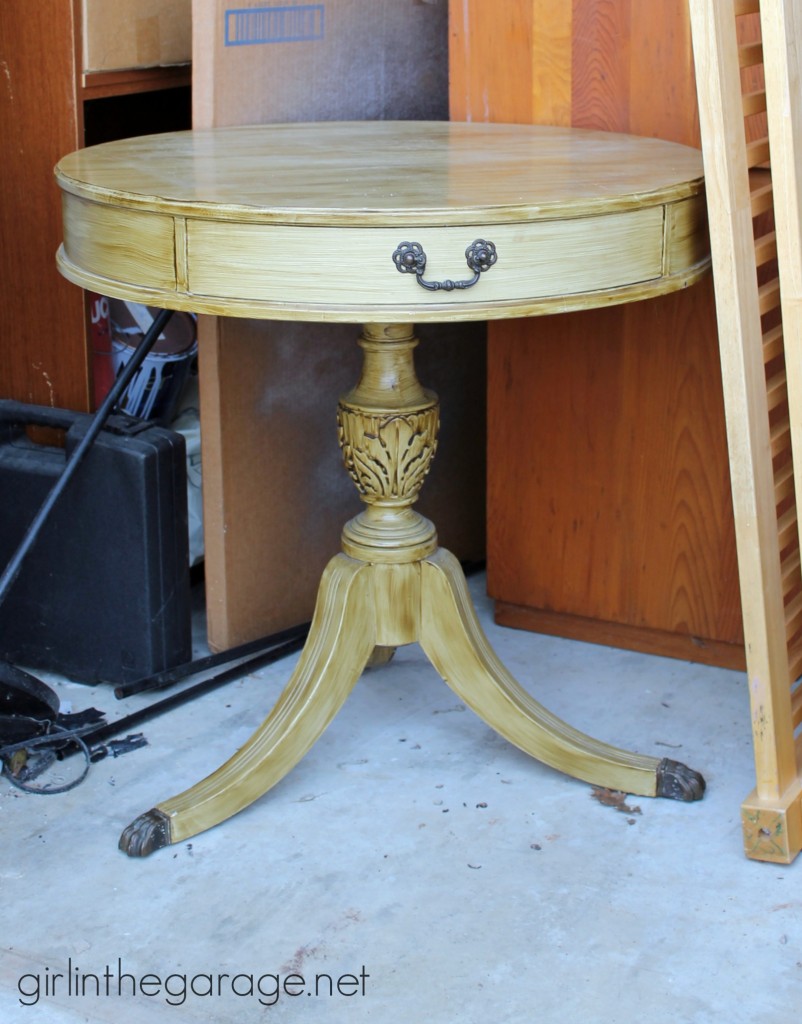 Drum table = Love.  It actually looks pretty good from a distance, but whoever glazed it left quite a few streaks and some drip marks.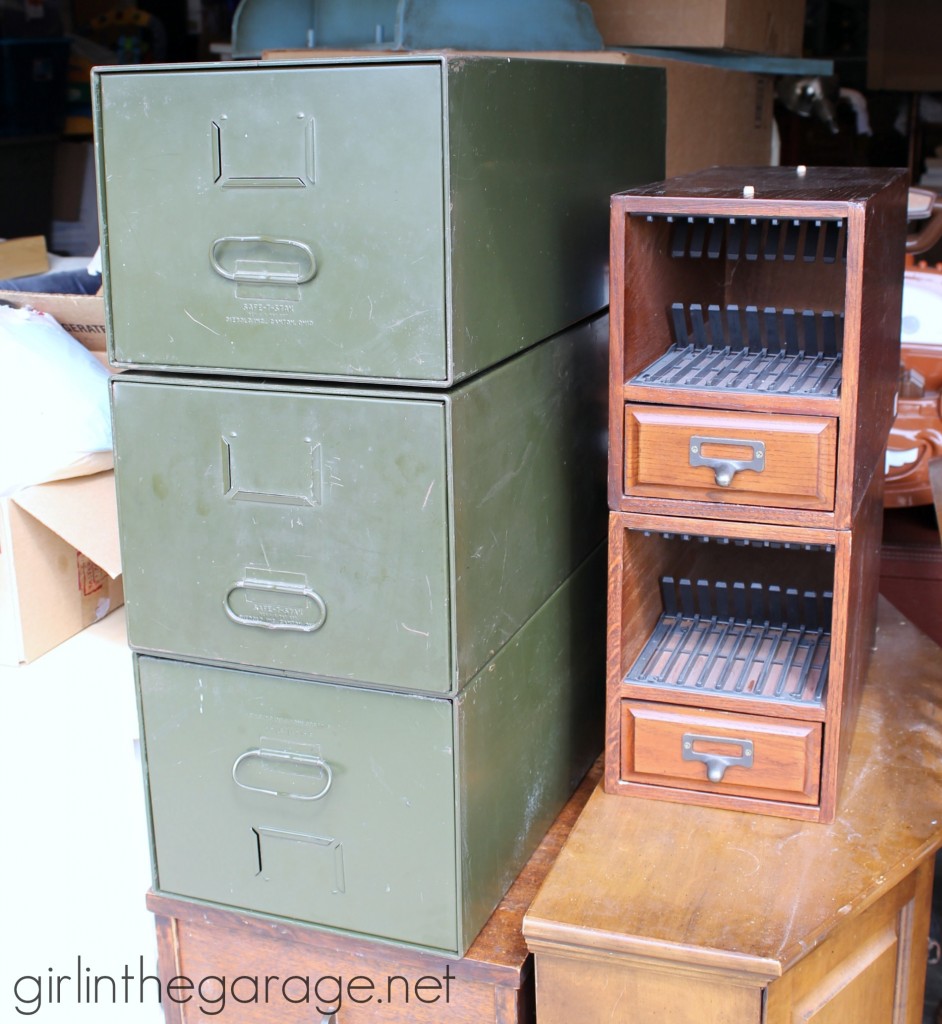 These metal drawers are pretty awesome.  There were 12 available but I only bought these 3.  (My car was pretty full already!)  The CD holders next to them – I have no idea what I'm going to do with them but I'll come up with something.   😉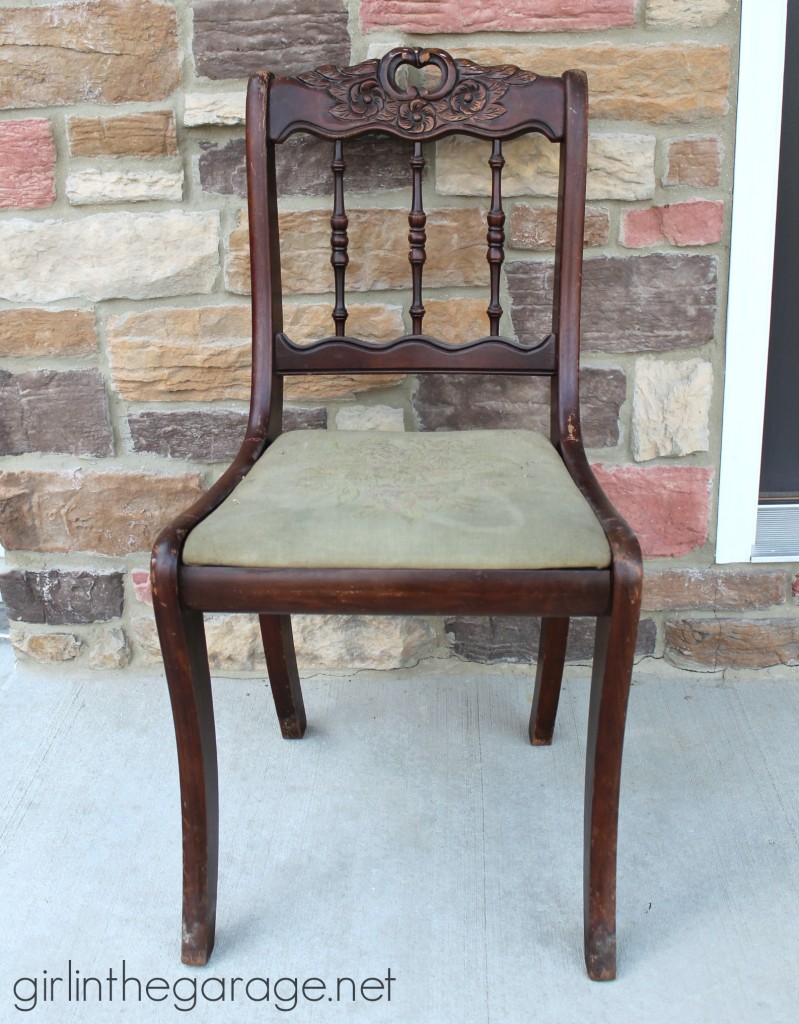 Chair = Love.  The fabric looks like it might have been painted over because I can see a faint floral pattern underneath.  This will be a fun makeover!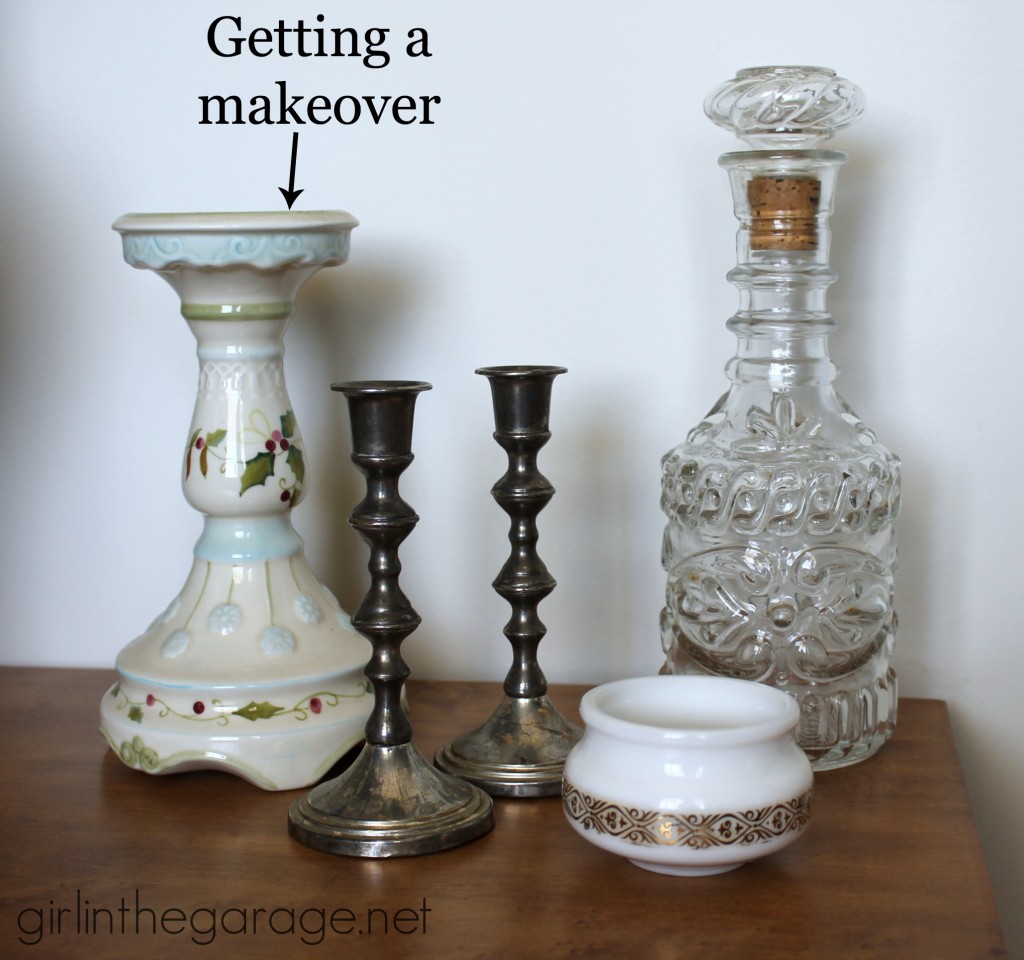 Candlesticks, cool bottle, and awesome little bowl with gold details.   All treasures!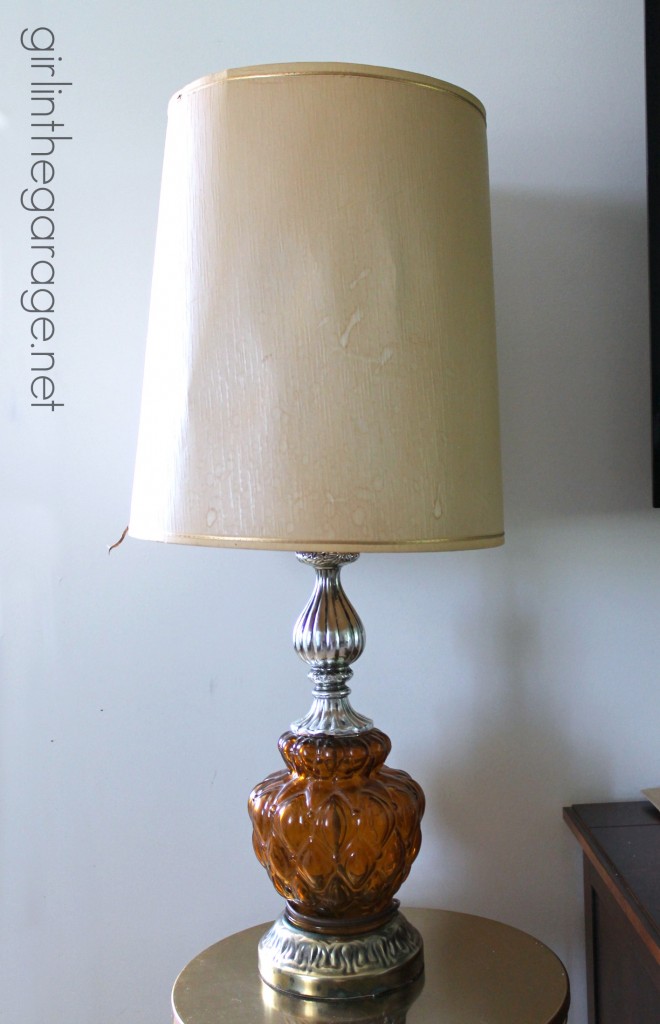 I love the lines and pattern on this lamp.  I'm also excited to do my first lamp makeover- that shade needs some serious help!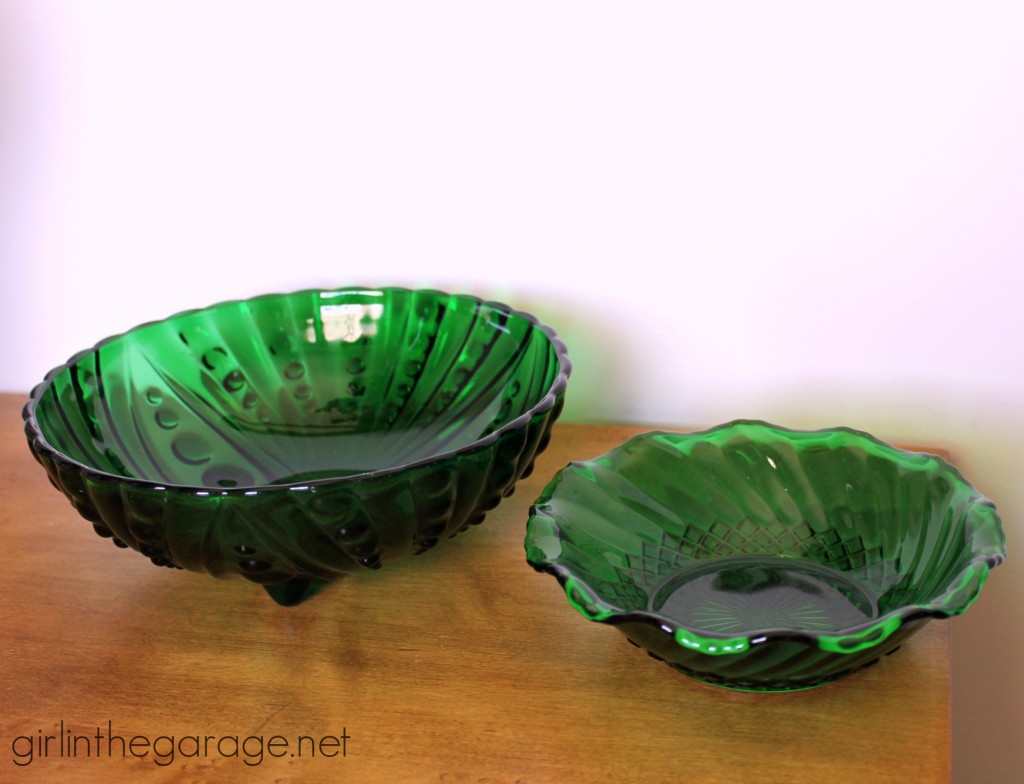 Lovely vintage green glass bowls – part of a larger set of dishware, but unfortunately I couldn't buy it all.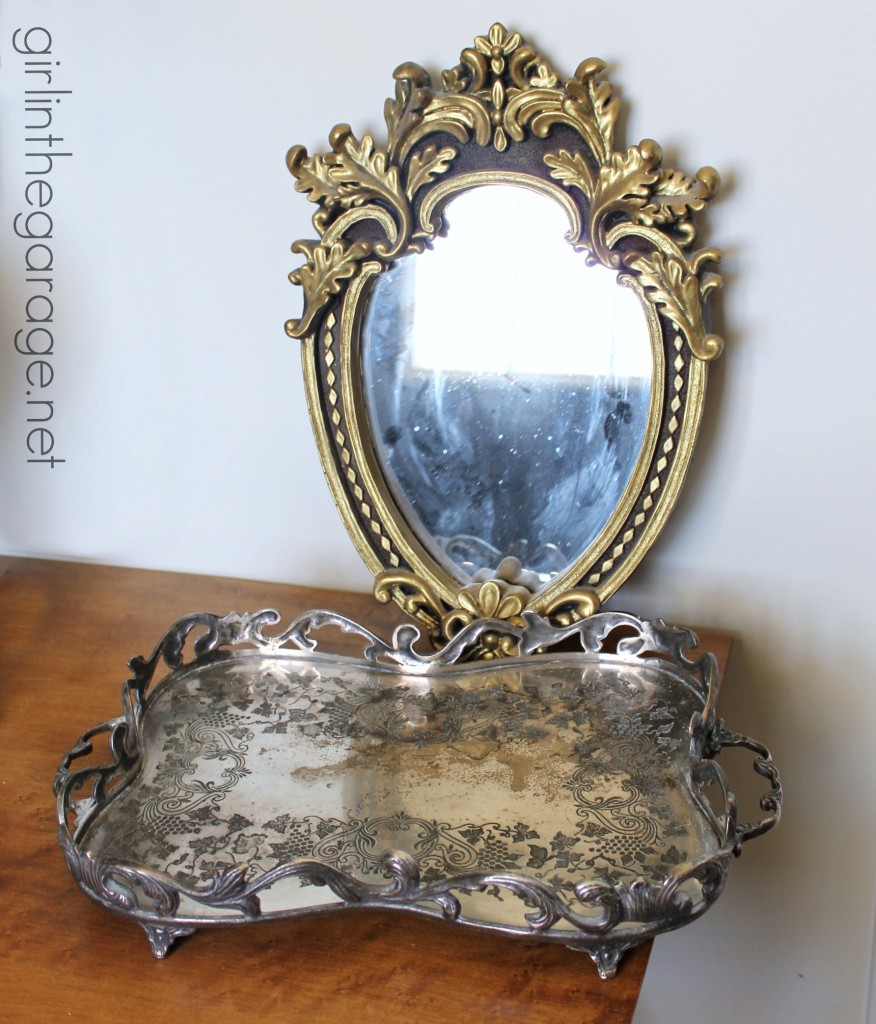 Ornate mirror and fabulous silver serving tray – the tray just needs cleaned up.  Does anyone have advice for cleaning antique silver?  I'm going to consider keeping this piece because it is GORGEOUS!
And I almost forgot about this one….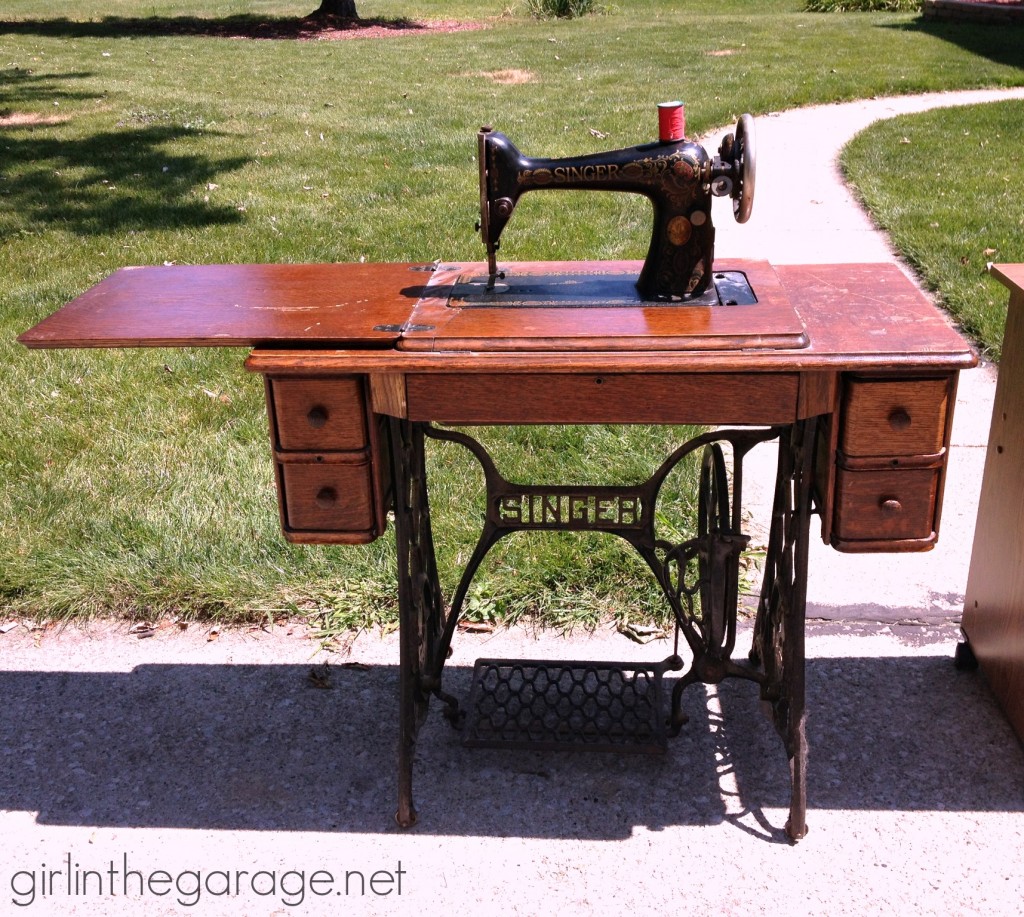 I needs a little work but I can't wait to get started on this one!  I've been wanting an antique Singer sewing machine table for a long time.
Have you found any treasures lately?
I'd love to hear about them in a comment below!
Jen
Recent Posts:
* Turquoise French Script Table Makeover
* Weathered Bench Makeover with Chalk Paint
Join the GITG Community
When you join this thriving community of over 7,000 creative souls, you'll be inspired to discover hidden artistic talents and learn skills to boldly face DIY projects with confidence.
You'll also receive my free guide "Just Paint It: 7 Tips for Transforming Furniture with Confidence."