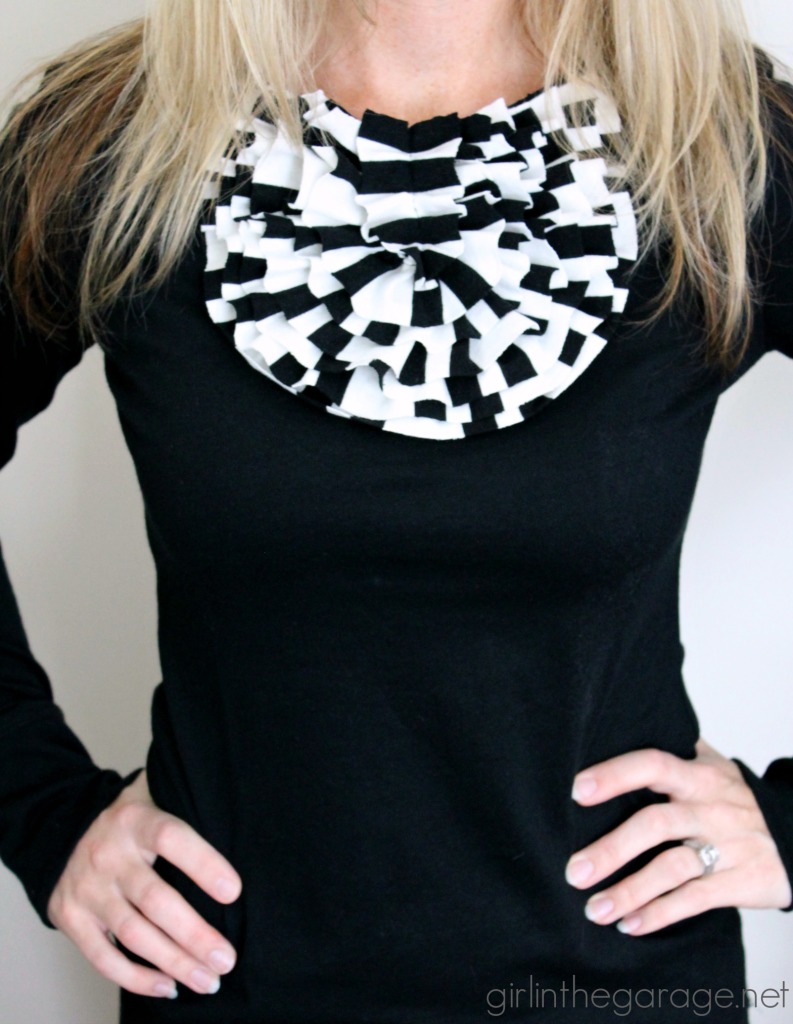 Hi there, I hope you had a wonderful weekend!  Today my friends and I are all sharing knockoff projects – but instead of Ballard Designs or Pottery Barn, we are creating our own version of awesome projects that we found on Pinterest.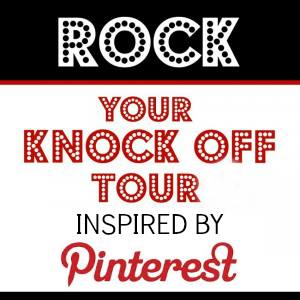 My pinspiration is this DIY ruffle shirt by All Things Heart and Home that is SO adorable.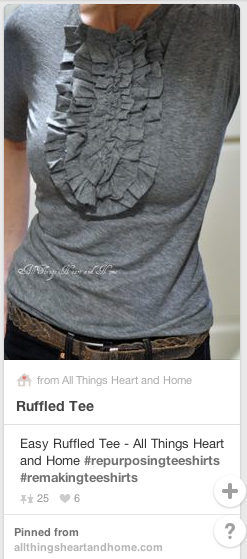 Mine turned out a bit different, so here's how I made it:
Start with two shirts, one nice and comfy and another that you won't mind cutting up.  (I got the striped on one clearance at Target but you can use any old shirt or find a cheap one at Goodwill.)  Choose any color or pattern – I really liked the contrast with the stripes.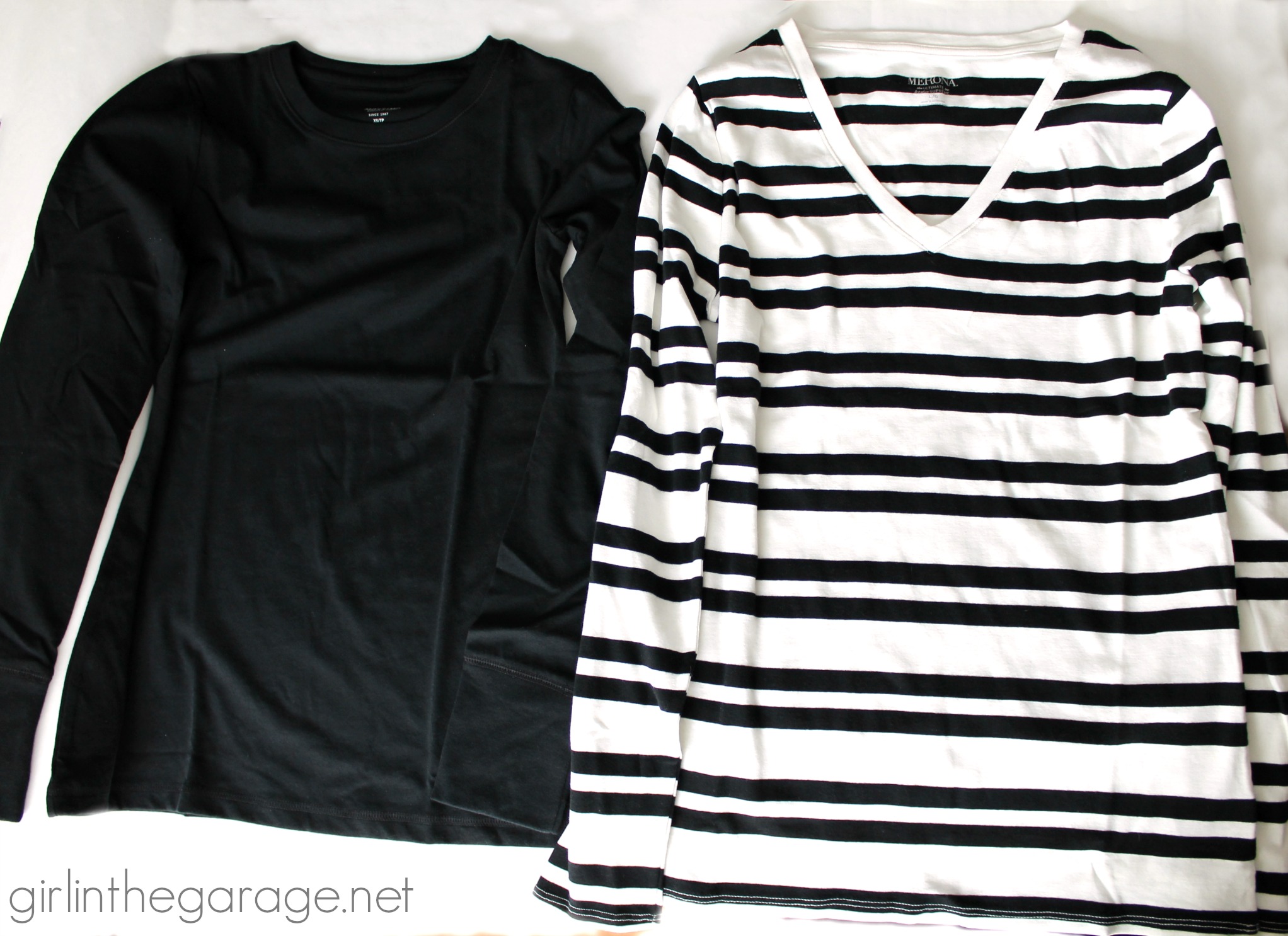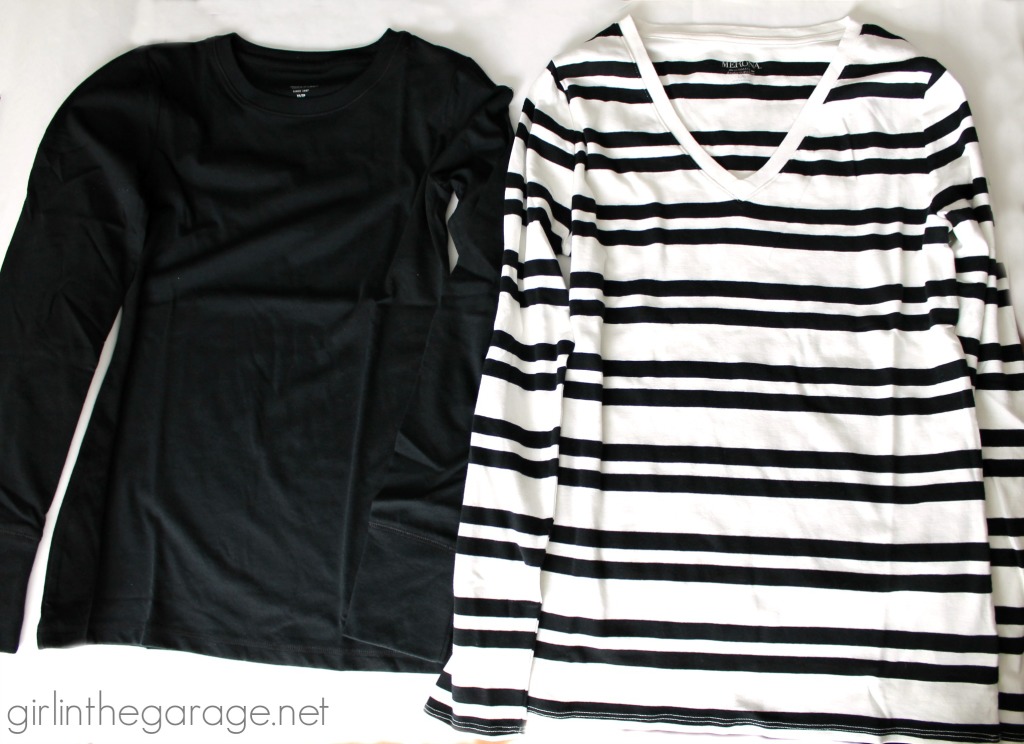 Cut a rectangle out of the back of the shirt, full length and width.  Then cut it into about 6 long strips, about 1.5 inches wide.
Slide some cardboard inside the shirt to help from pinning the front and back together.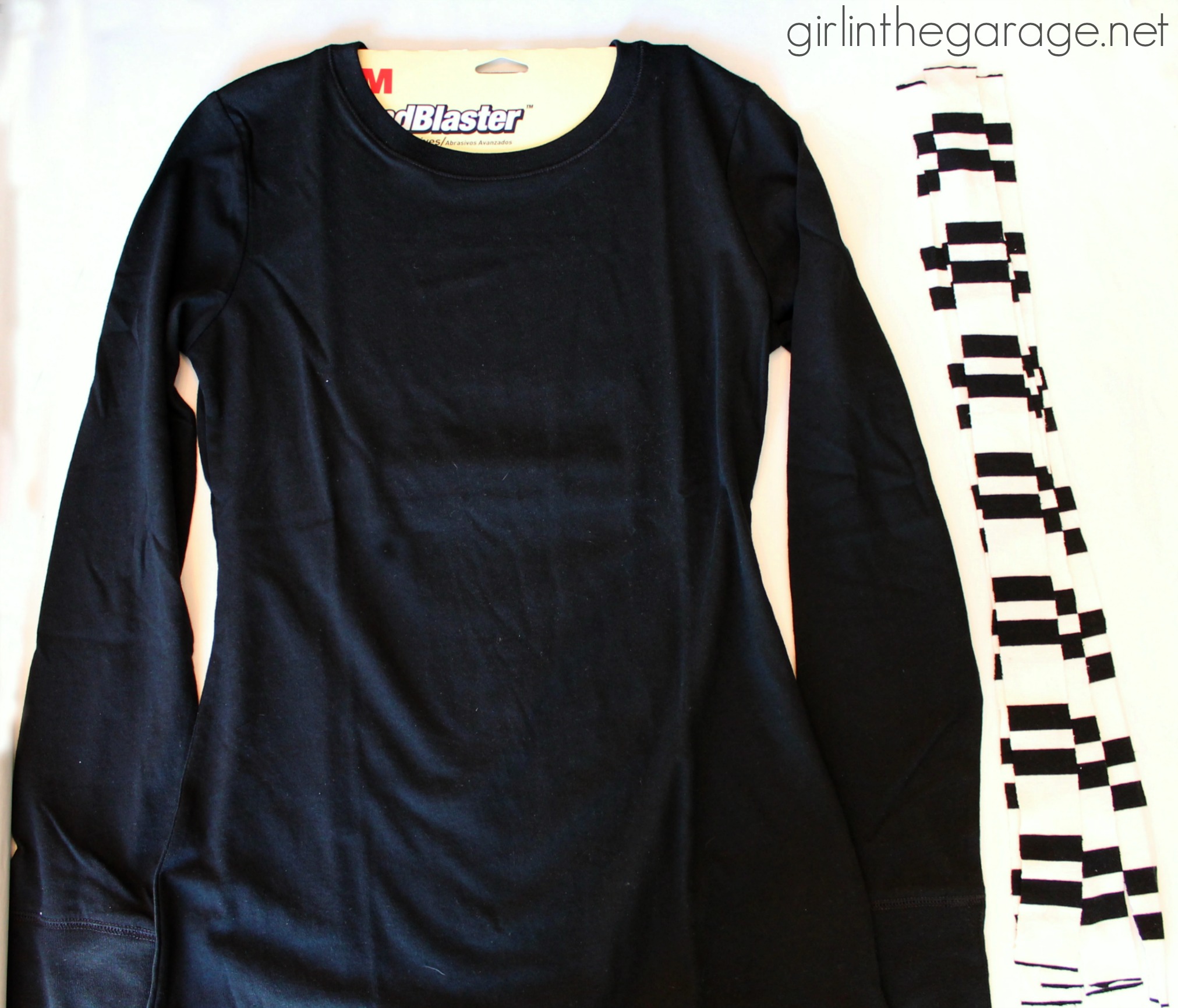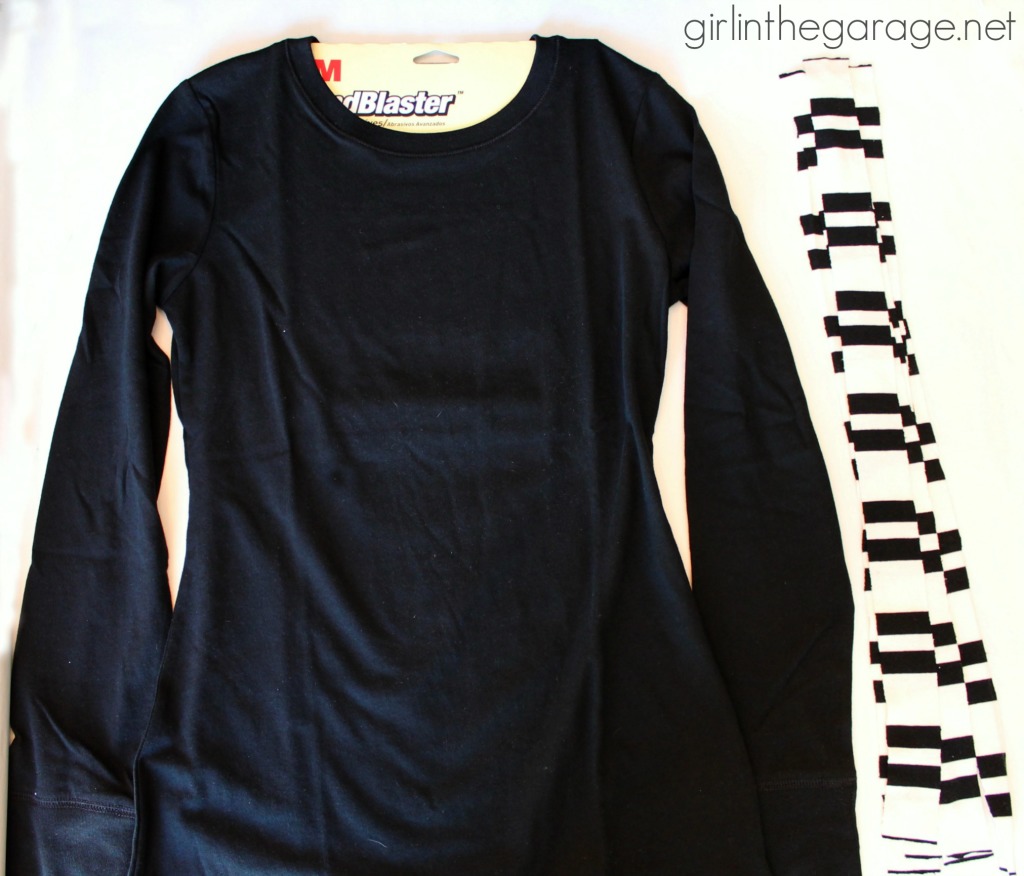 See image below.
1.  Pin the first row into place.  This was a little tricky to do freehand so I started pinning each end and then met in the middle.  Make little folds as you go to make the ruffles.
2.  Stitch into place.
3.  I made another row, this time just outside of the first row.  Fold the first row inward and pin them close together.
4.  Stitch and then fold the first row back into place.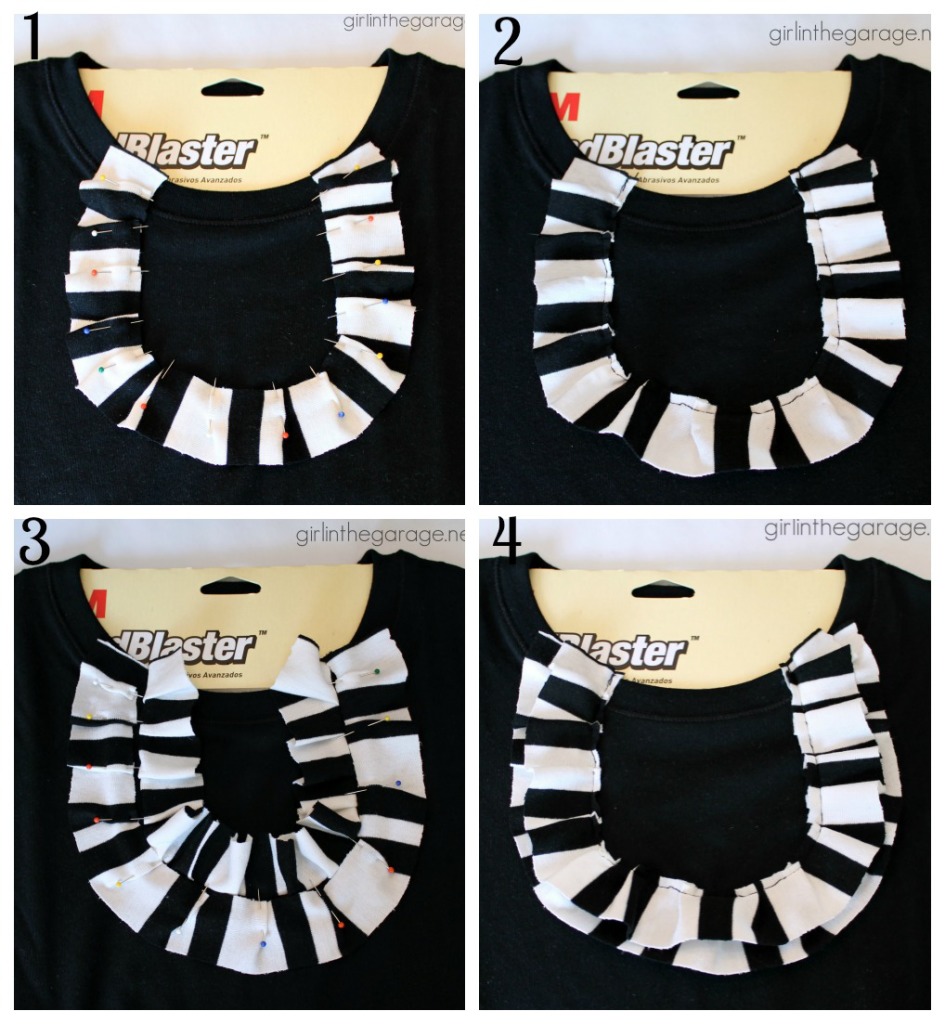 5. Pin and stitch the remaining rows until there's just a thin space in the middle.
6. Finally cut a bit wider piece of fabric (enough that it will cover any exposed stitches) and pin into place with ruffles. Round out the bottom edges to blend in with the other rows.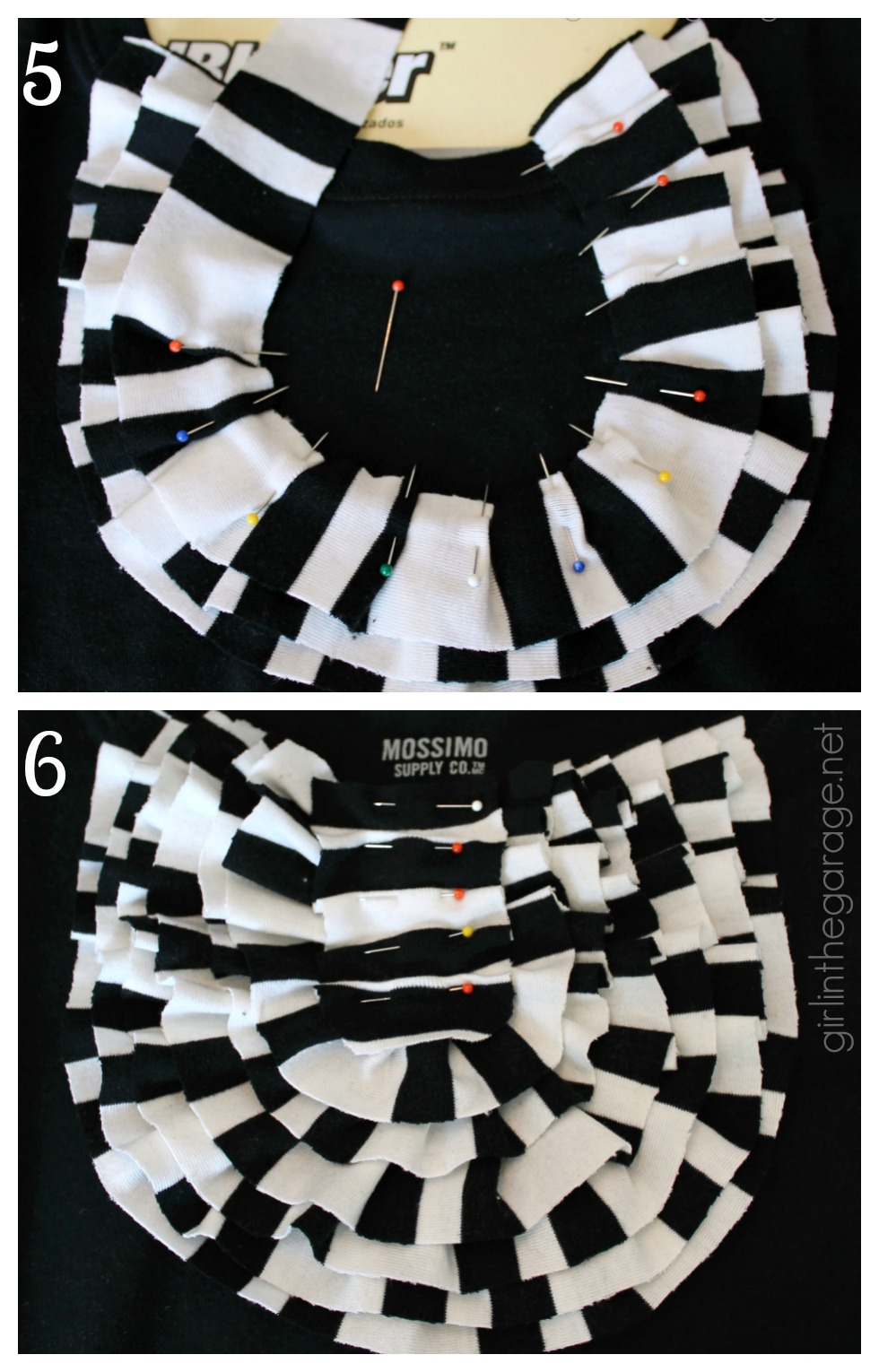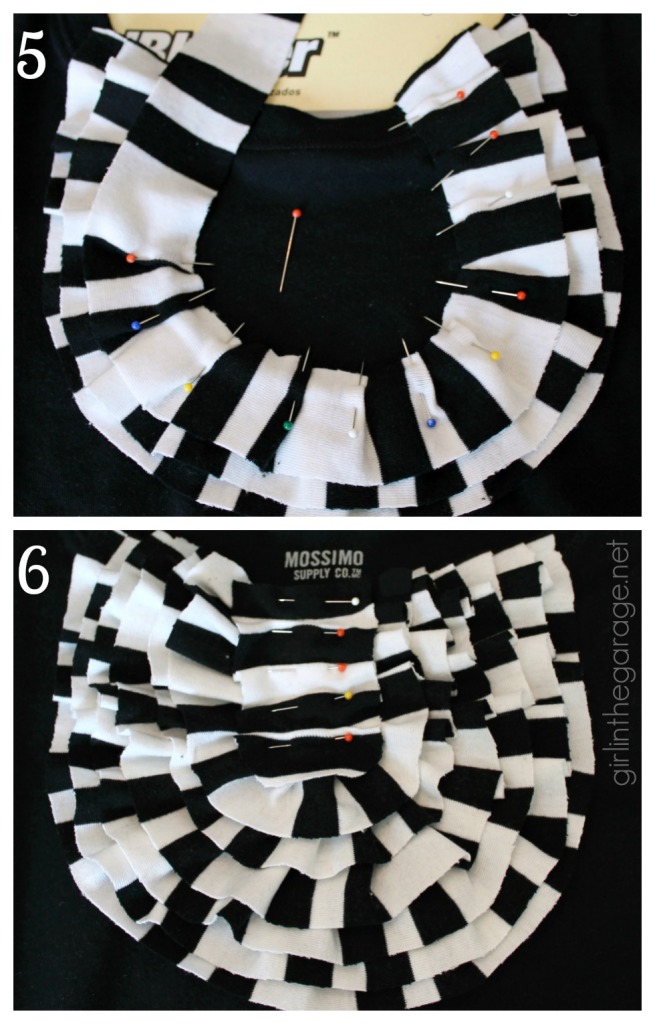 Make one thin stitch directly down the middle, stopping before the end (notice that I started and ended my stitches on the black part so the thread wouldn't be very obvious).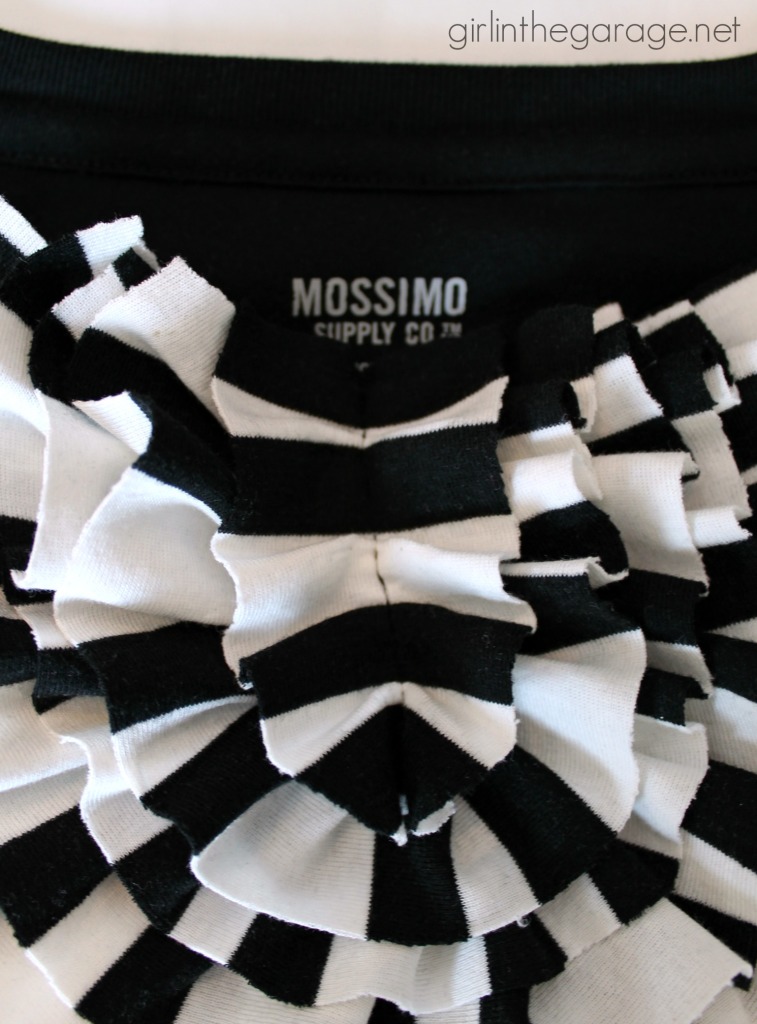 You can see that mine ended up being a lot more round than my inspiration piece, and I'm fine with that.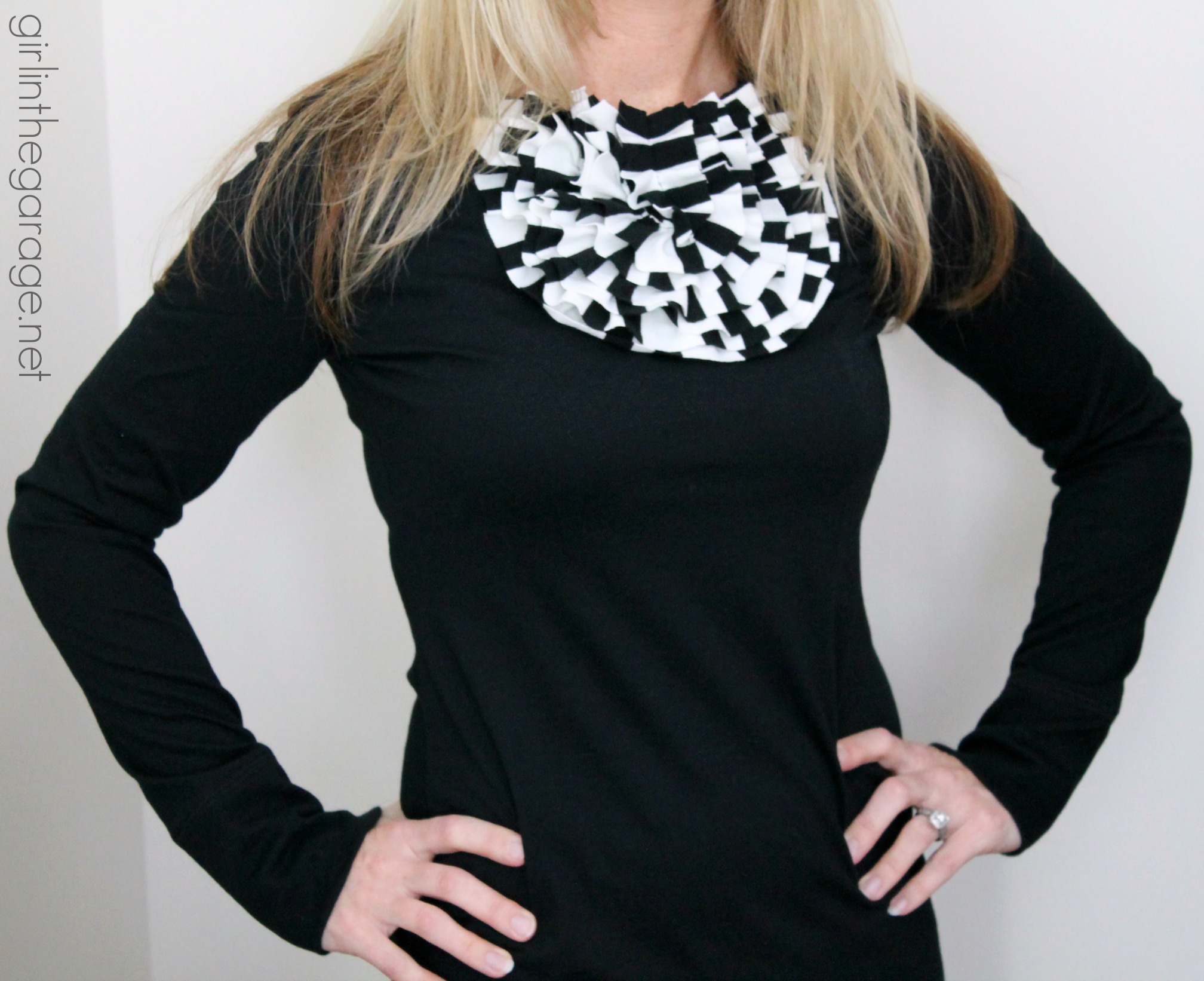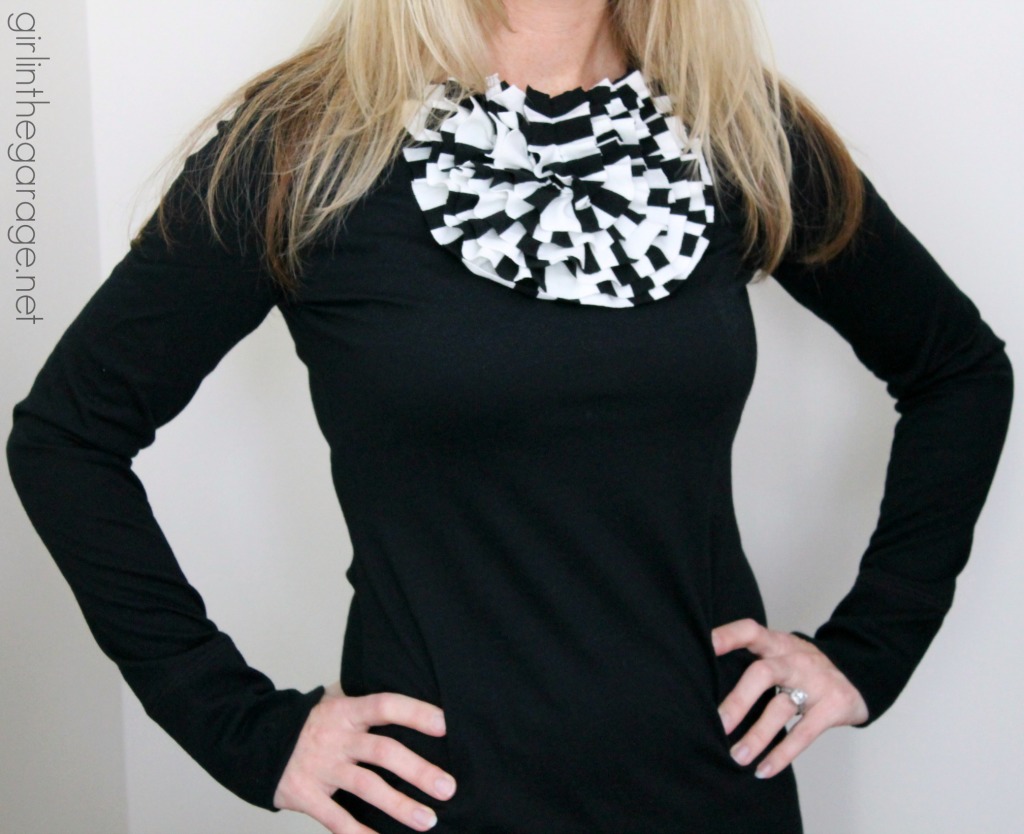 I absolutely love my new shirt!  I wear a lot of black in the winter so this is one way to add some flair to an otherwise boring outfit.
You can bet I will be making this DIY ruffle shirt again.  I think a floral one for summer would be gorgeous!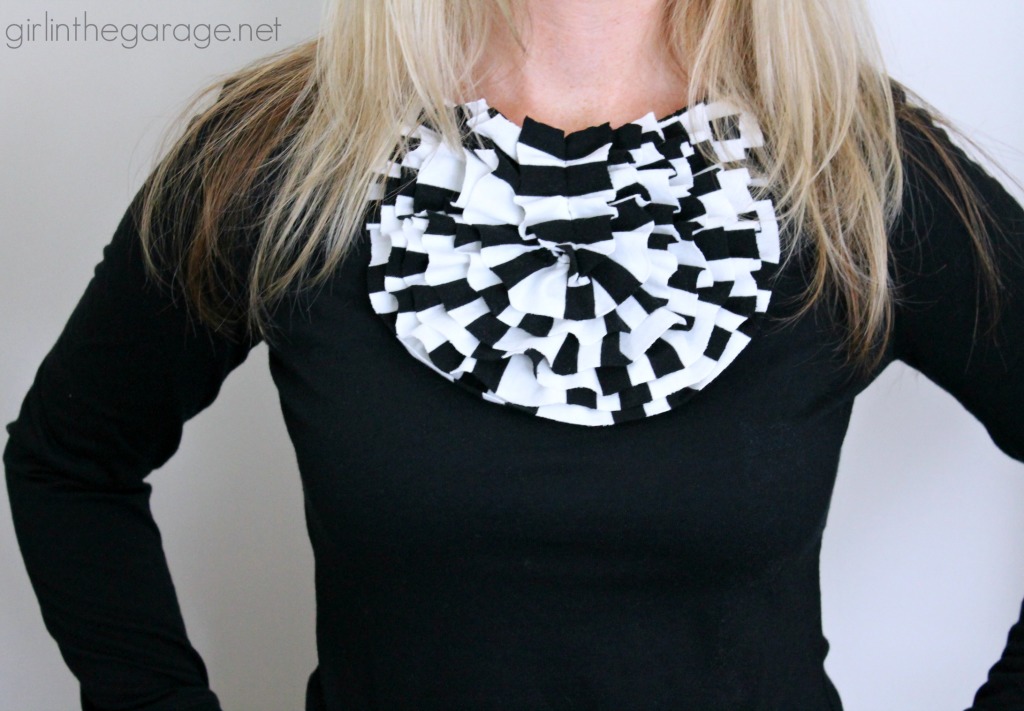 Thank you so much for visiting today!
Do you have any shirts that could use some embellishments?
Jen
Come back Wednesday for a Celebration of Winter project and also Thursday for Themed Furniture Makeover Day!
Now please visit my friends' Pinterest Knockoff projects also:
You might also like: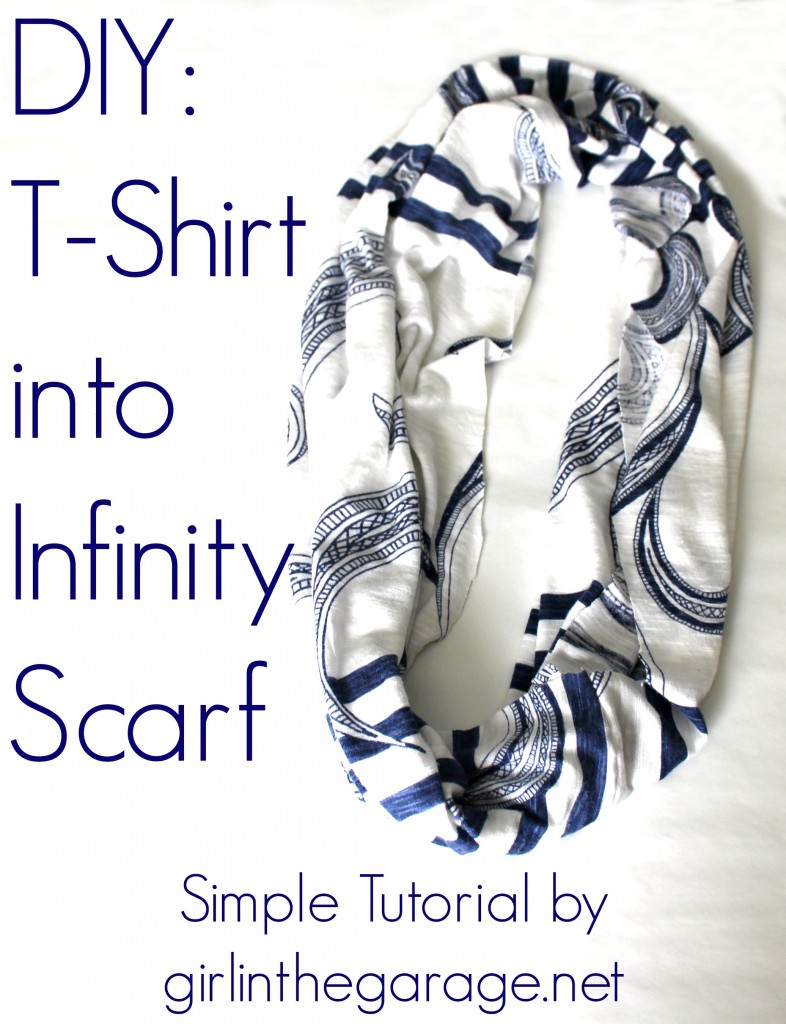 Suitcase Dresser – IKEA RAST Hack