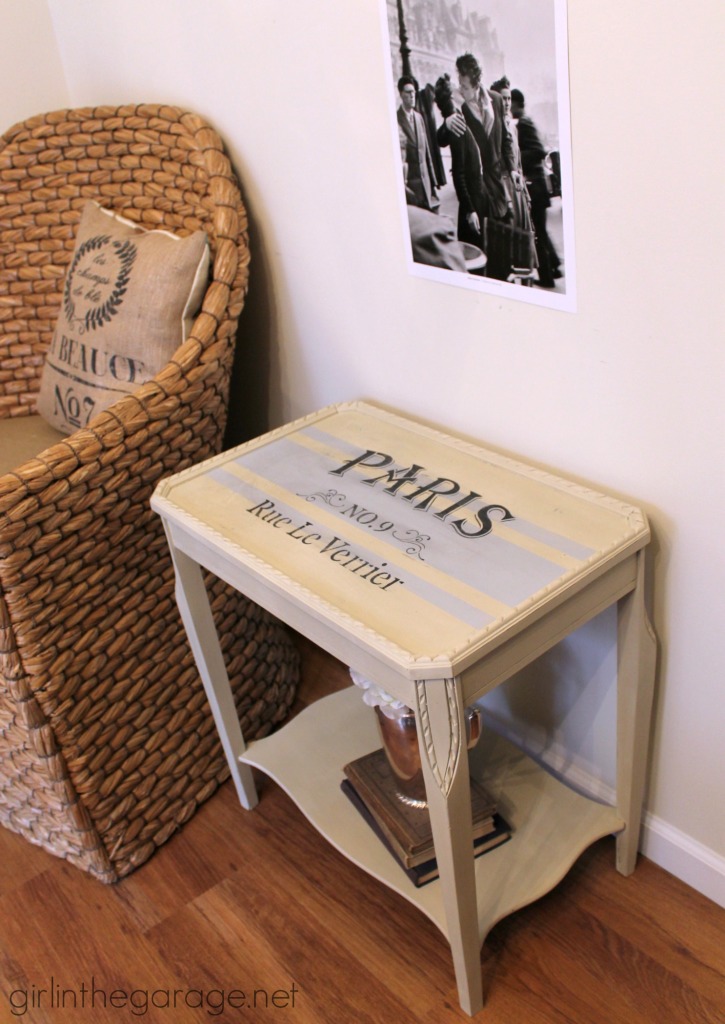 It's been two months since the last Themed Furniture Makeover Day and I really missed it!
It's so much fun having a new theme each month and I'm blessed to be among of this talented group of furniture whisperers.
This month's theme is "Inspired By" – we had to find a fabulous furniture piece out there (from a store, another blogger, magazine, website, etc.) and try to recreate the look in our own way.
My inspiration is these French Grain Sack nesting tables from Fay Grayson Home.  I pinned this project and shared it on Facebook ages ago, and really wanted to try my own grain sack table makeover.  (And it has French graphics on it – hello?!  That is SO my thing.)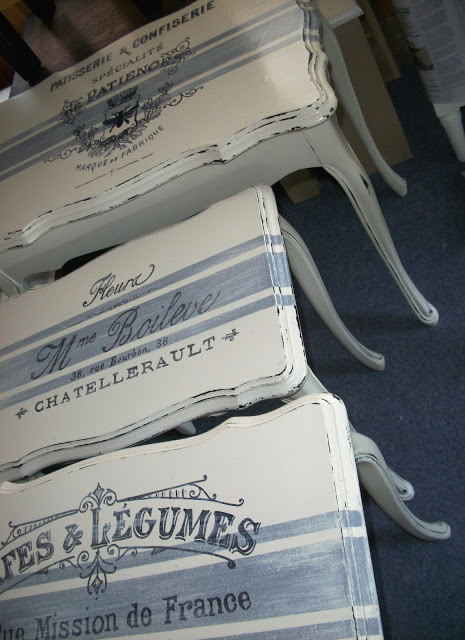 I didn't have a set of nesting tables, but I did have this diamond-in-the-rough table with nice details: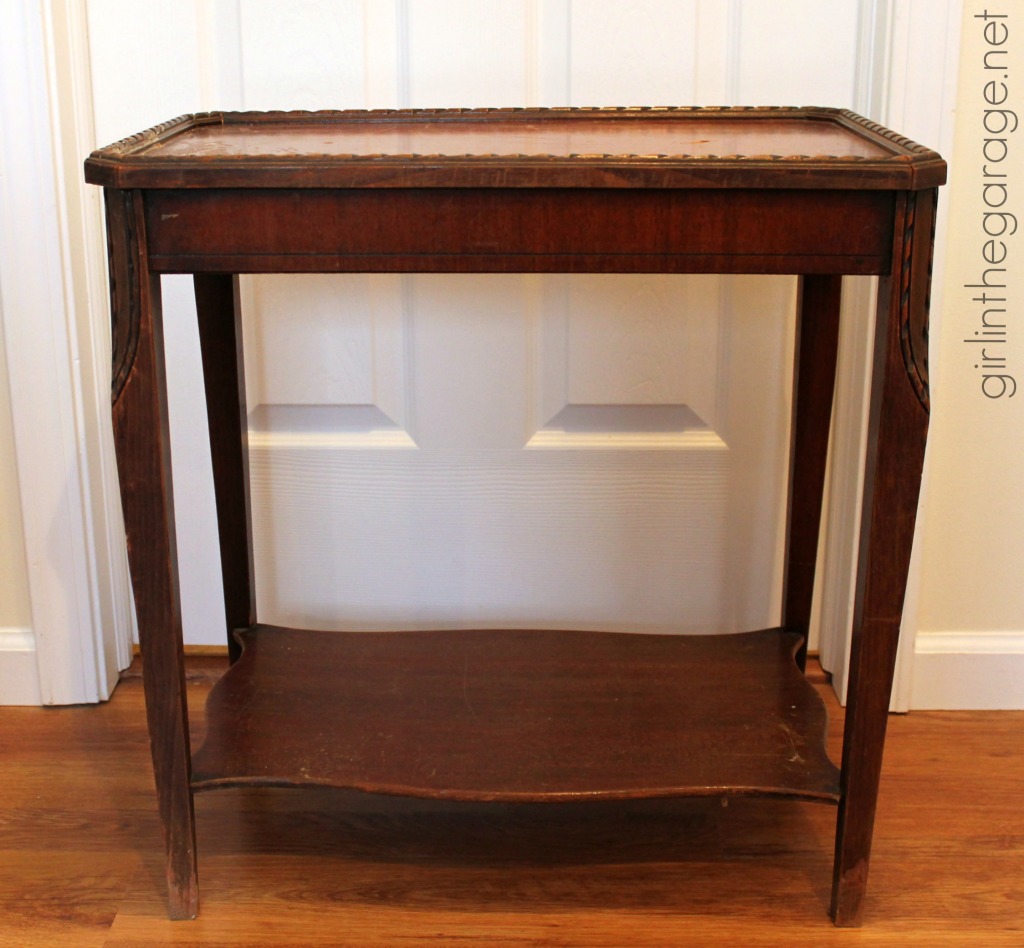 I had to remove some glue residue and fill in a couple holes on top.
After it was all patched up, I painted it in Country Grey Chalk Paint by Annie Sloan and lightly sanded.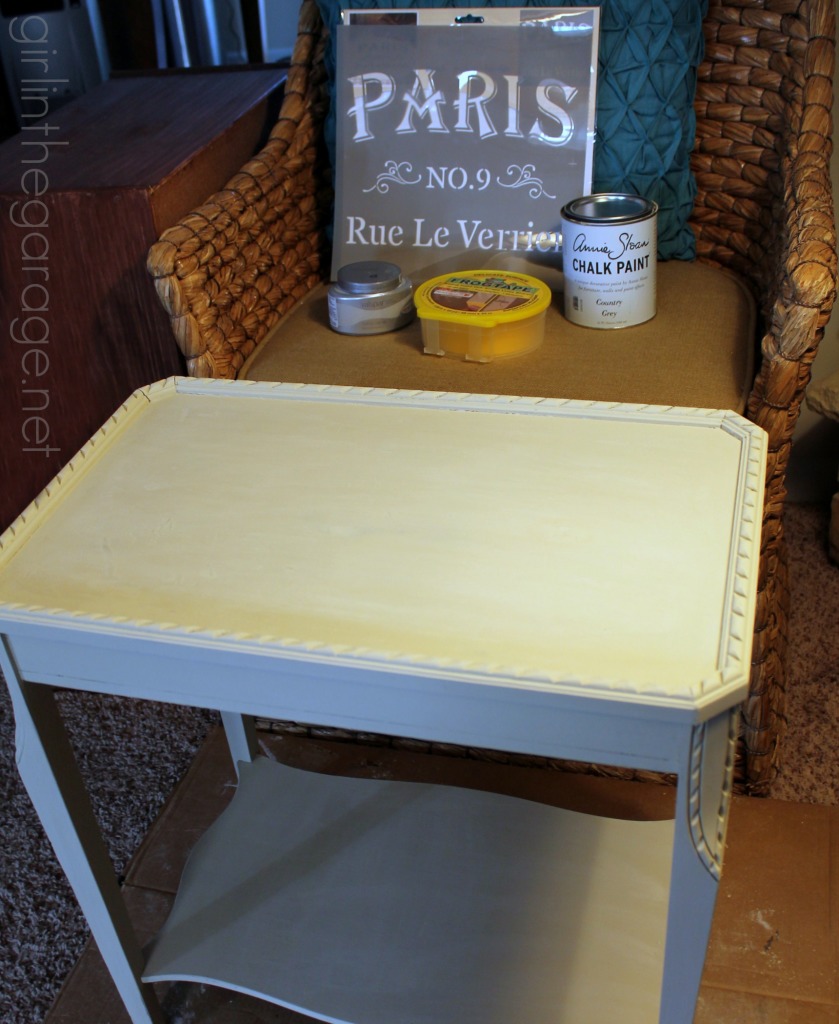 I measured and then laid out the stripes with FrogTape for delicate surfaces (my favorite).
I was out of gray paint so I made a quick trip to Lowe's to buy a sample of Valspar… and let me tell you, this color looks completely different now than it did in the store.  It's more of a blue/silver/lavender, but it works.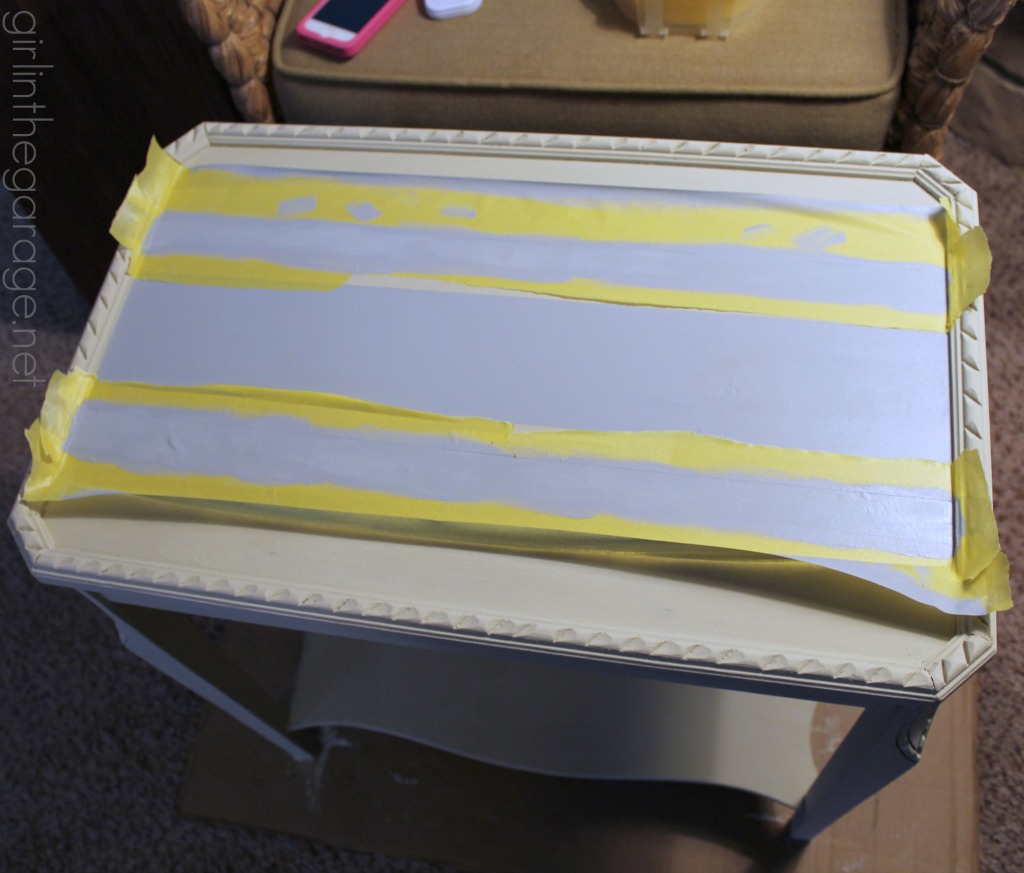 I lightly sanded again and then stenciled one of my amazing new Paris Deco Art stencils (affiliate link) in black paint.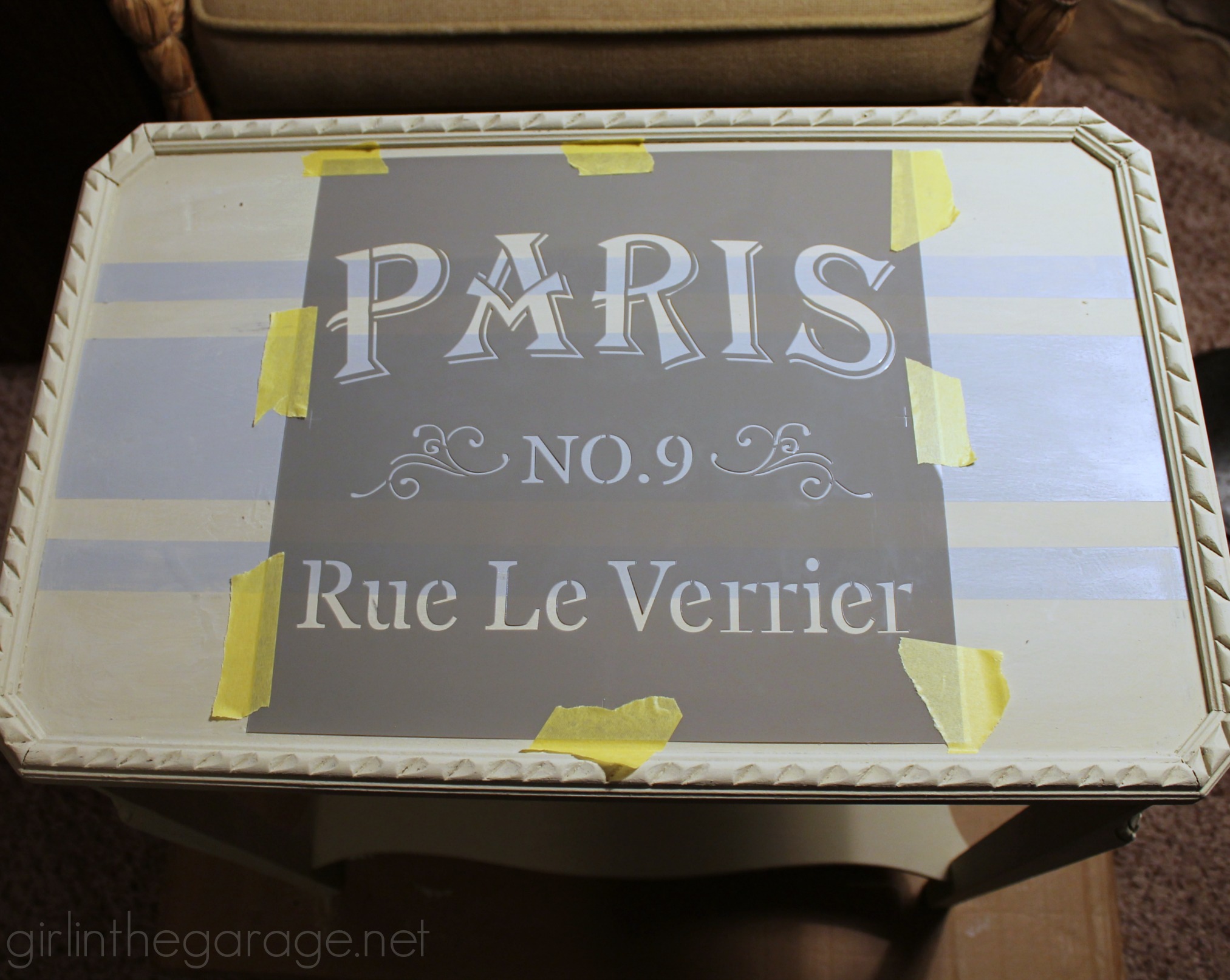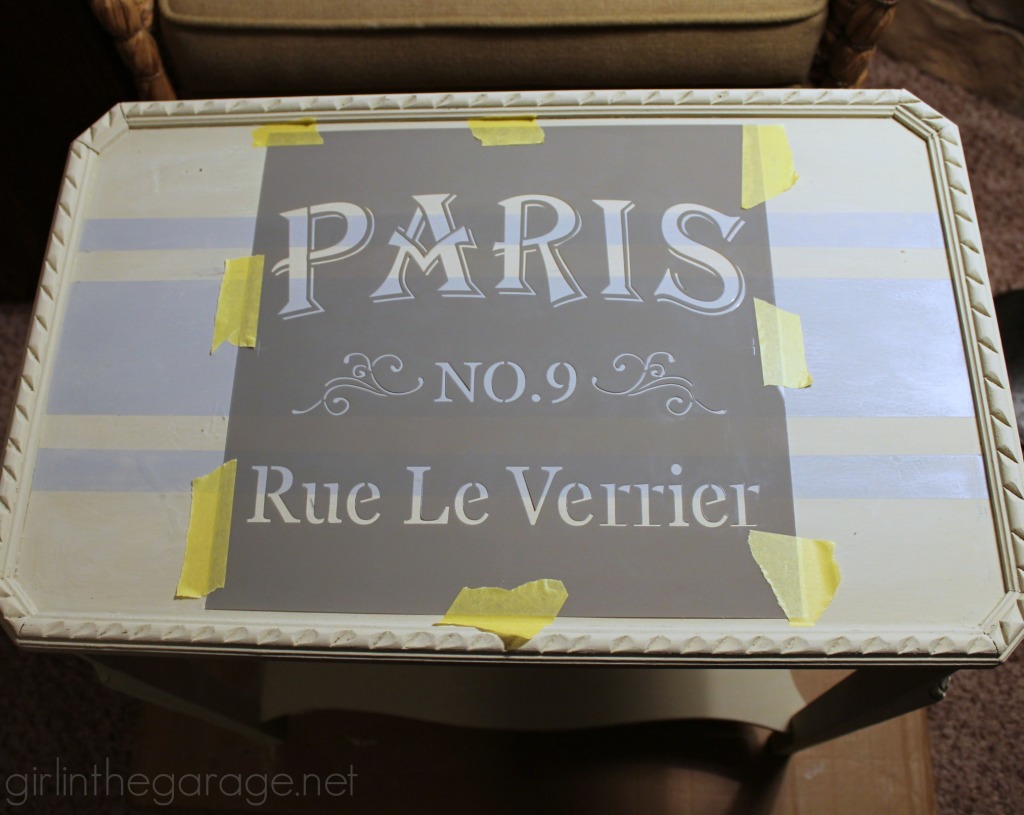 A little more distressing and Annie Sloan clear wax and it was done.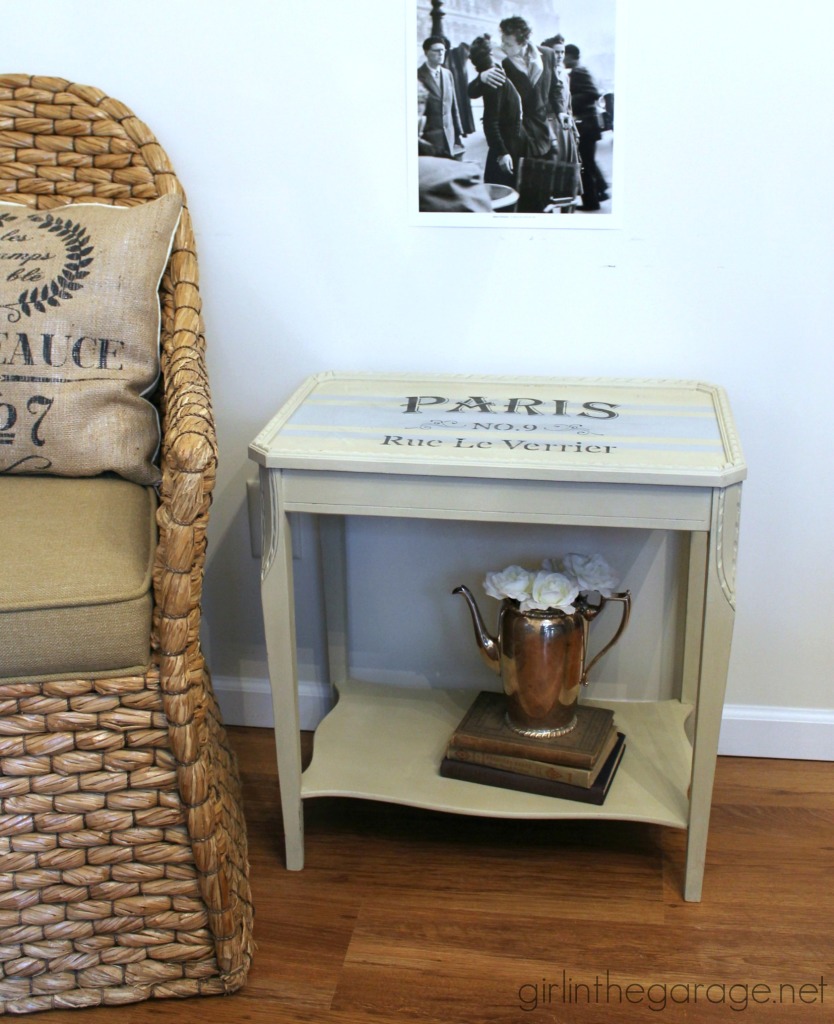 This print is one of my favorite images from my favorite photographer… Robert Doisneau.
He was a French photographer in Paris in the 40's and 50's and most of his photos are in black and white.  You can find books and calendars filled with his work, and I've been obsessed for a very long time.  😉
Now it's time to visit my lovely friends and see where they got their inspiration for their projects!
Jen