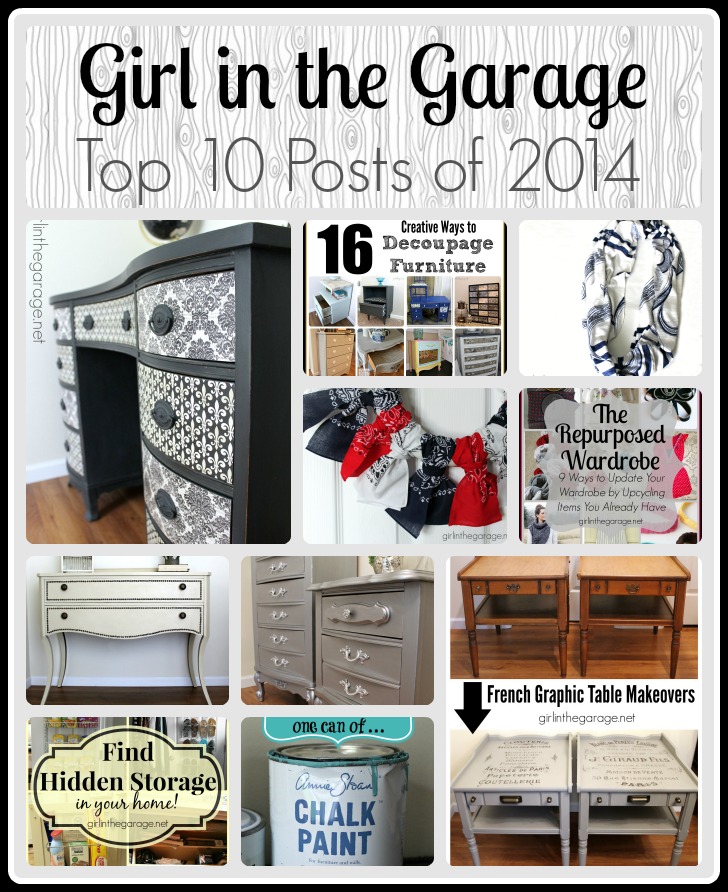 I truly cannot believe it's time for a year-end "best of" post.
In 2014 Girl in the Garage turned 2 years old (not quite a baby anymore!) and I had my first two magazine features (Woman's Day and Romantic Homes) and a couple online features on Buzzfeed (among other sites) that I still can't hardly believe.
I'm happy with how things are going and I'm excited about ideas and projects I have planned for 2015 – I hope you are too!
Without any further delay, here are the top 10 most popular DIY projects and posts that were published on Girl in the Garage in 2014:
(Stay tuned for links to my friends' "best of 2014" posts at the bottom of this page)
10.  Table Makeover with French Graphic (The Twin)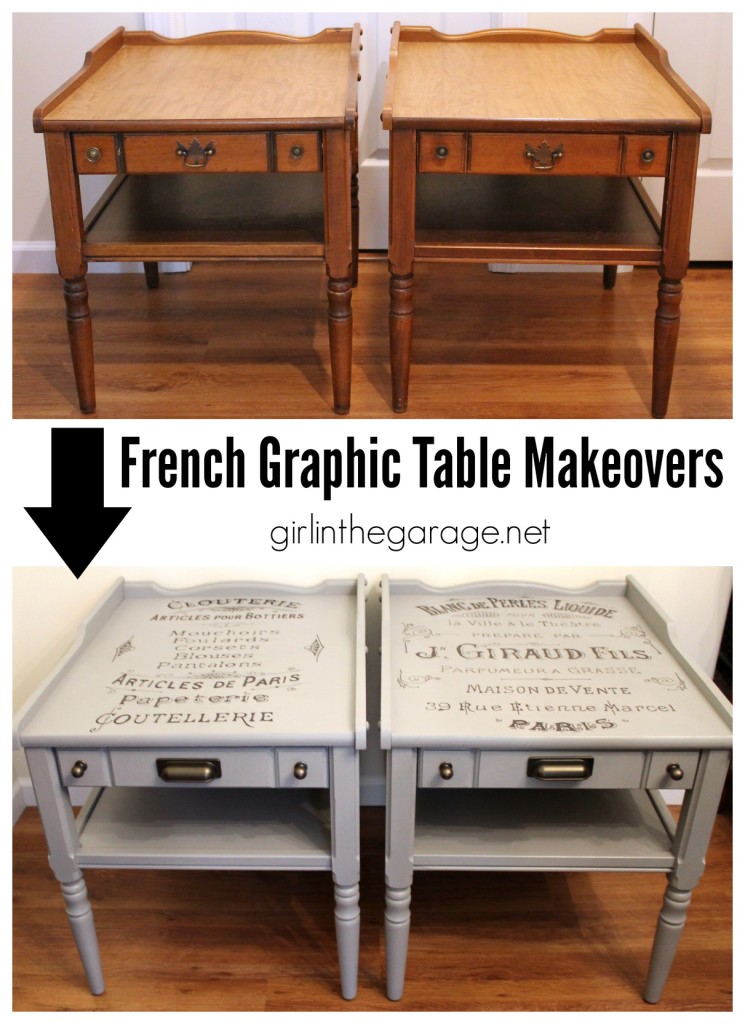 9.  Faux to Fab Metallic Furniture Makeover with Modern Masters Paint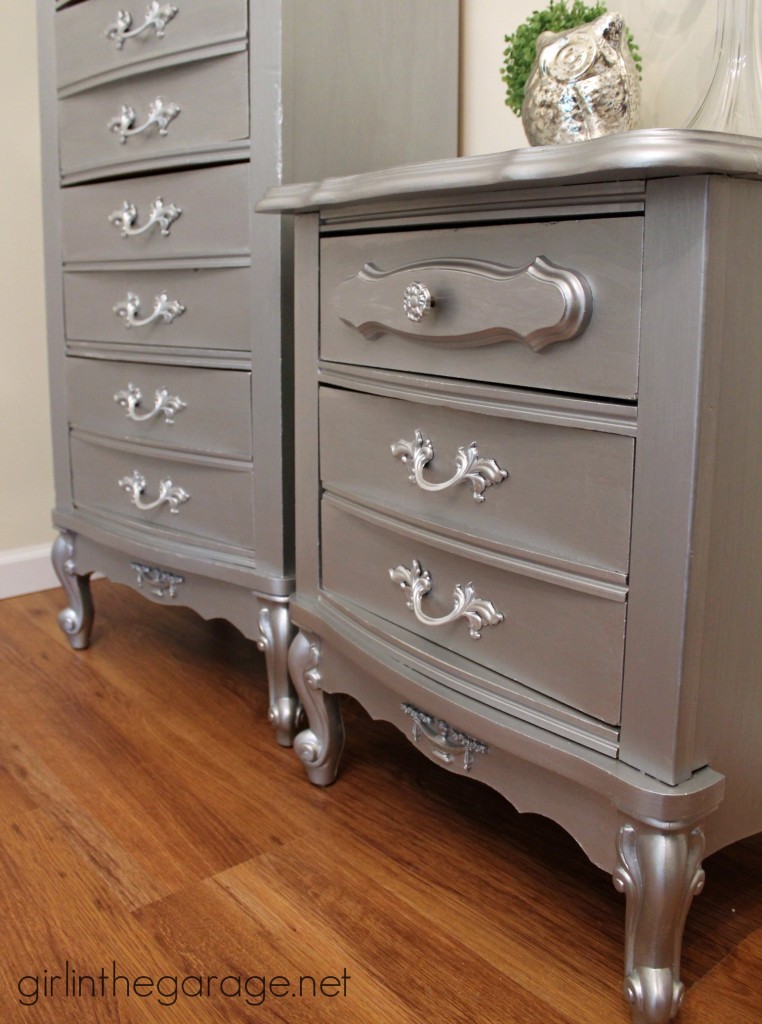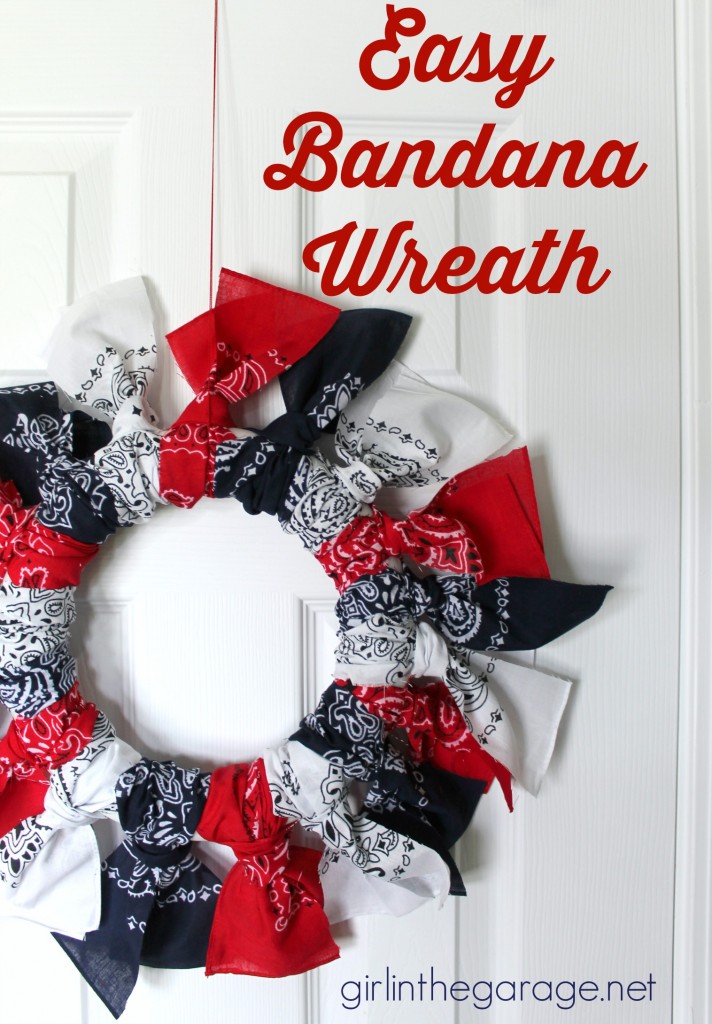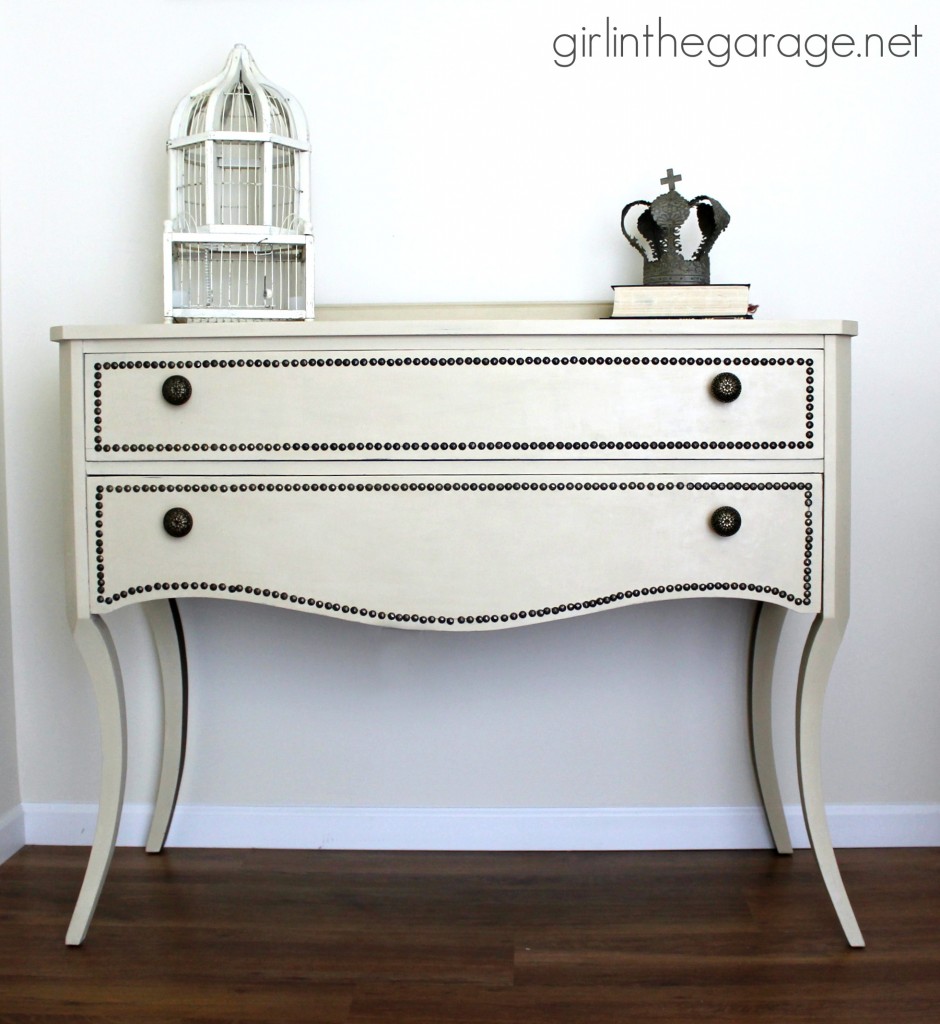 6.  How Many Pieces Can I Paint with One Can of Annie Sloan Chalk Paint?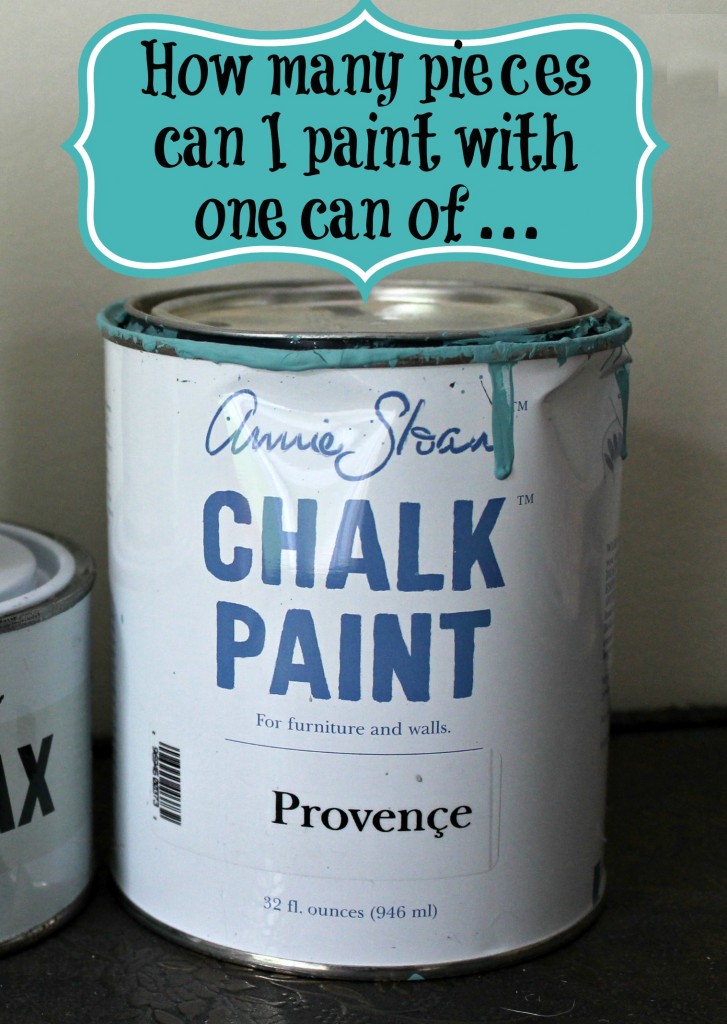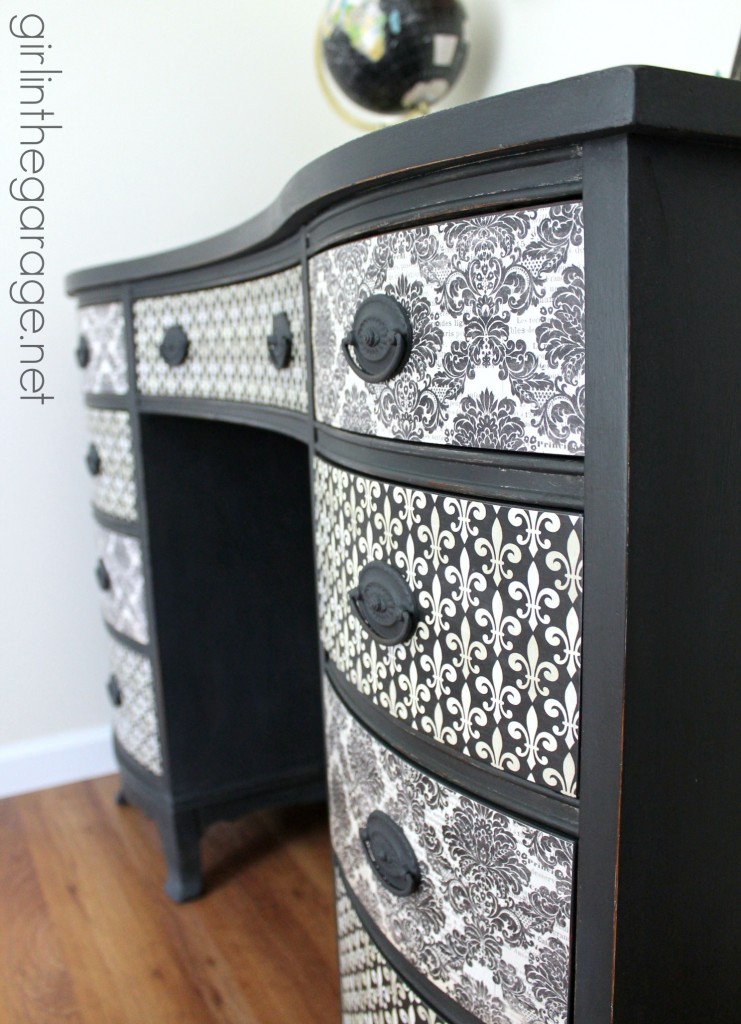 4.  16 Creative Ways to Decoupage Furniture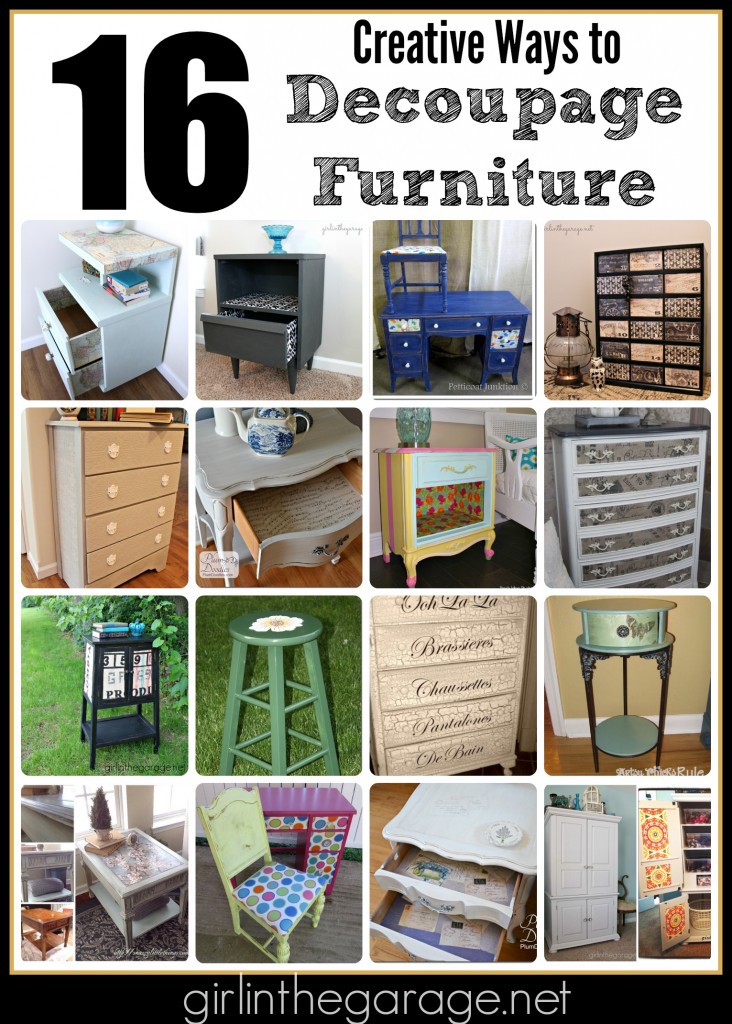 3.  The Repurposed Wardrobe: 9 Upcycle Projects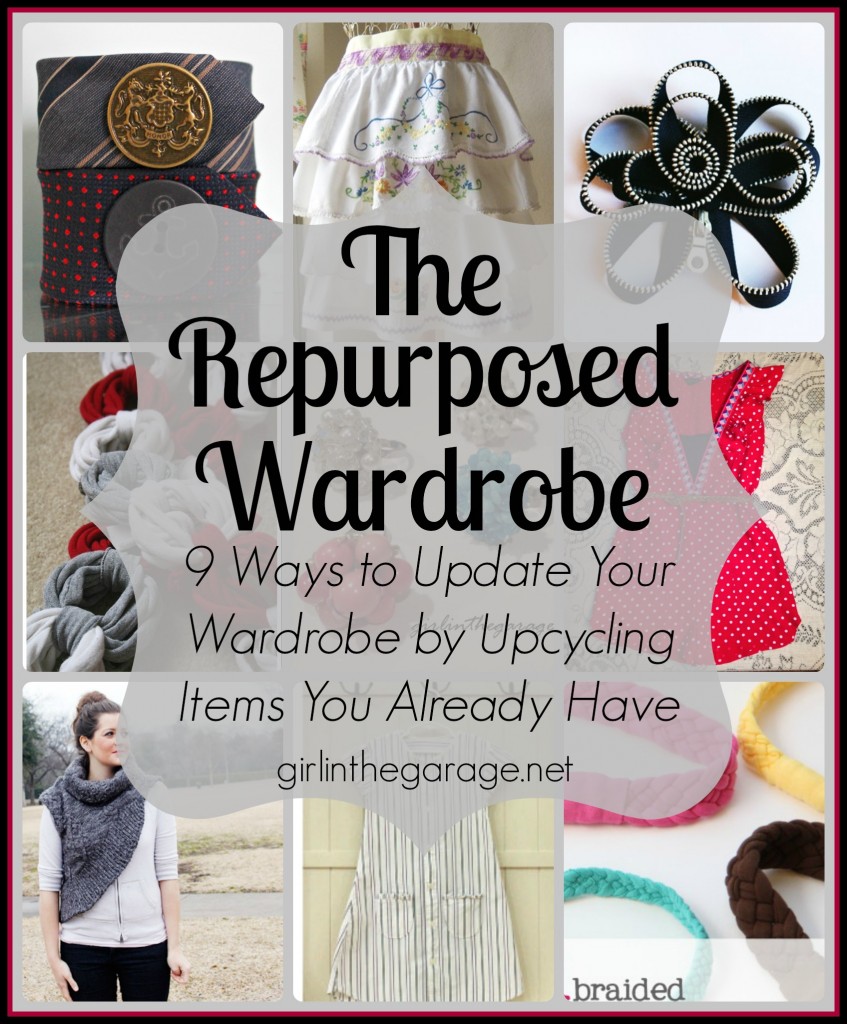 2.  Find Hidden Storage in Your Home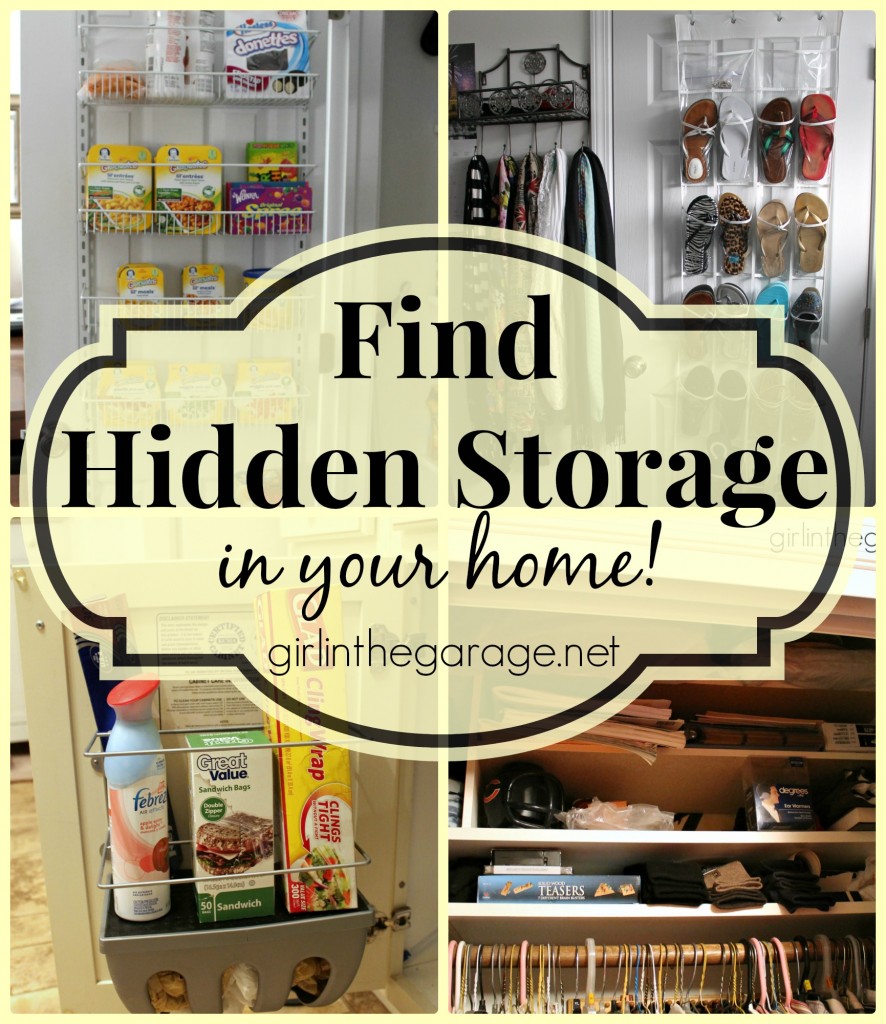 And….
The #1 most popular post in 2014 was…
1.  How to Turn a T-Shirt into Infinity Scarf
(It's been pinned over 27,000 times on Pinterest. Wow!)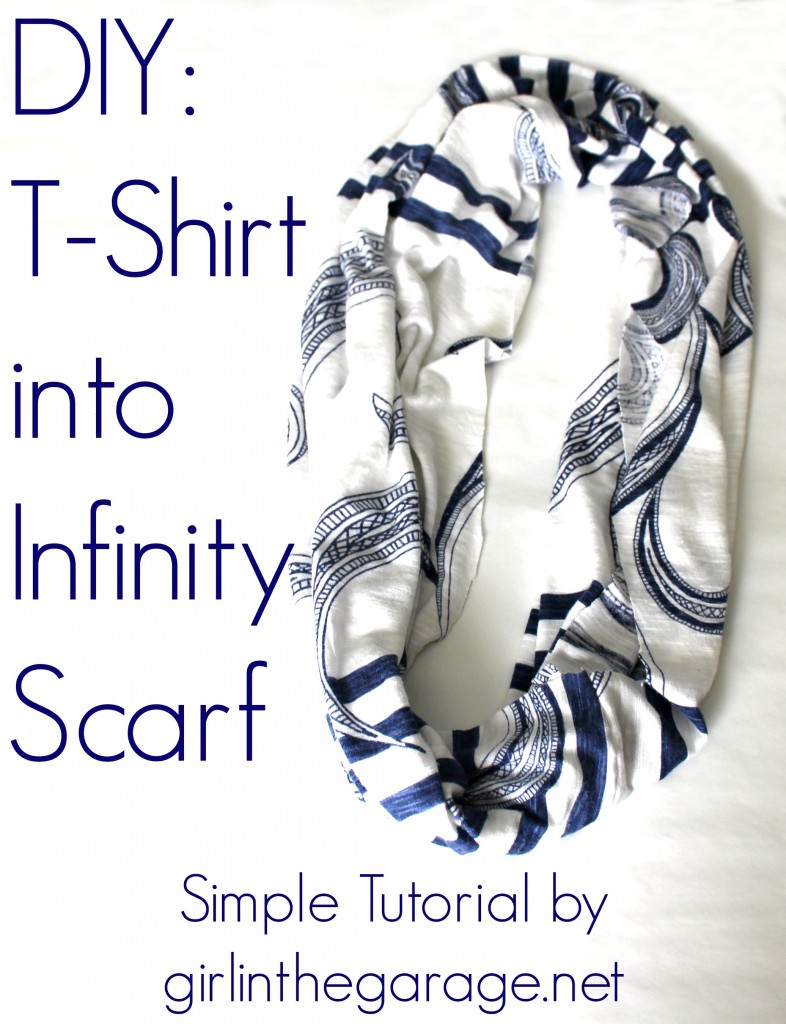 And these posts from 2013 are still going very strong:
Vanity Makeover and Annie Sloan Chalk Paint Review AND 12 Ways to Update a Mirror
So tell me which was your favorite project of mine this year – did it make the list?
I am so excited for 2015 and all the new ideas and projects it will bring!
Thank you so much for following along with me here!
Jen
P.S. Have you entered the Holmes Smart Air Purifier giveaway yet?  Enter HERE through 1/2/15
Next I'd love for you to visit my friends to see their most popular posts of 2014: