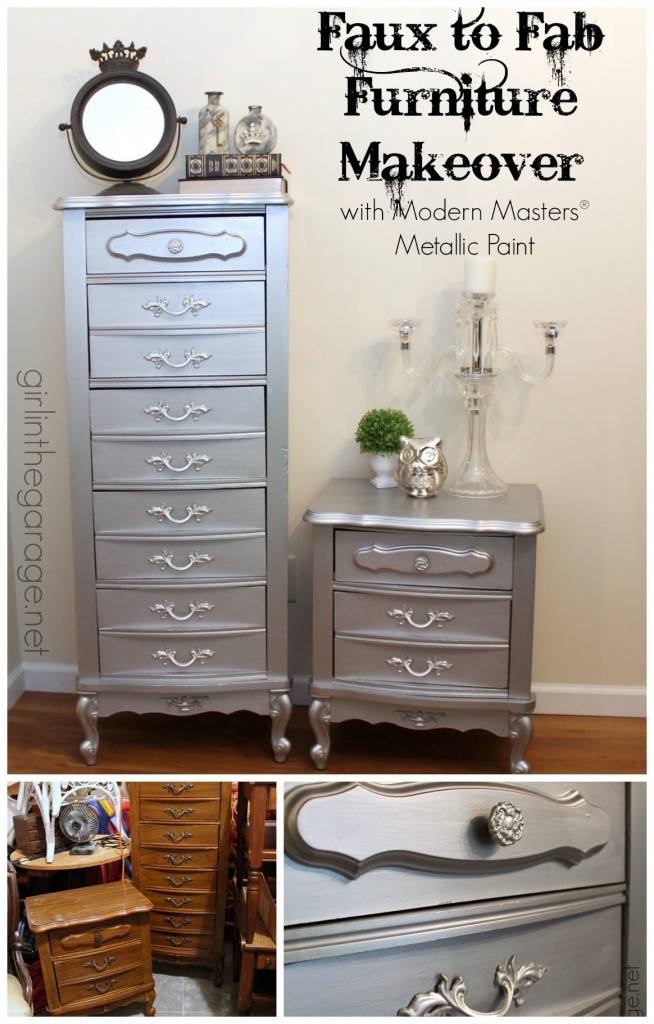 As promised, I'm revealing a fabulous metallic furniture makeover with you today. This is a faux-wood 80's-type French Provincial style set that was begging for a glam makeover with Modern Masters Metallic Paint.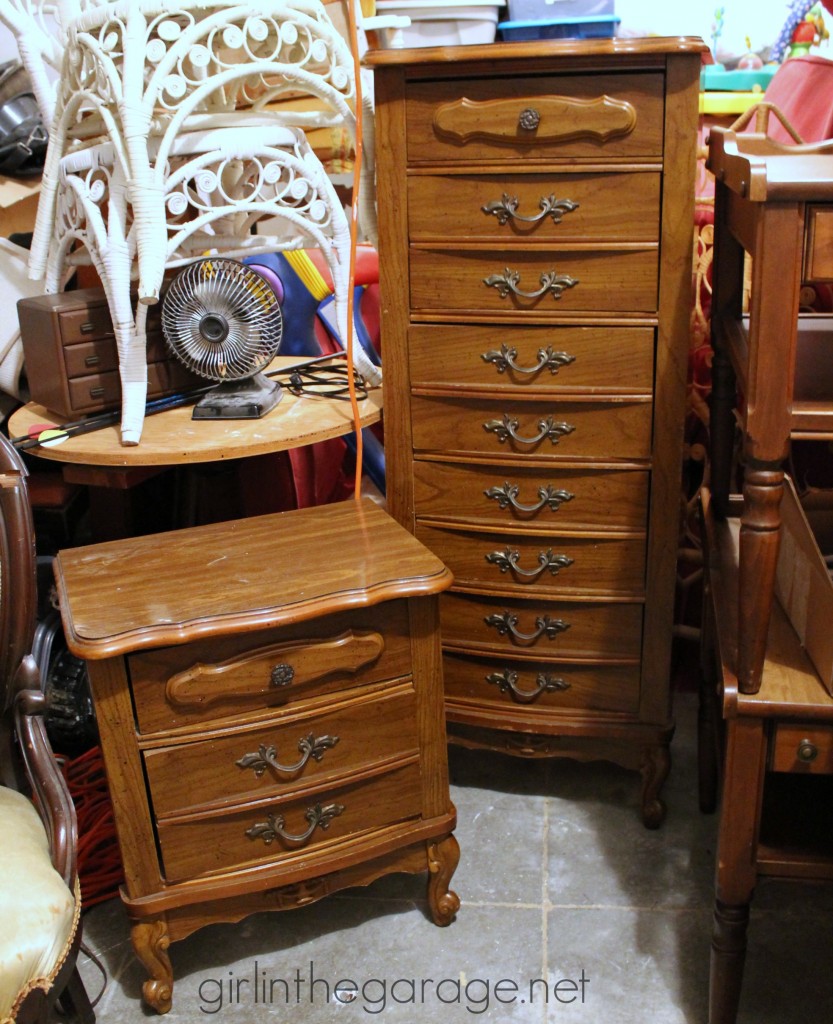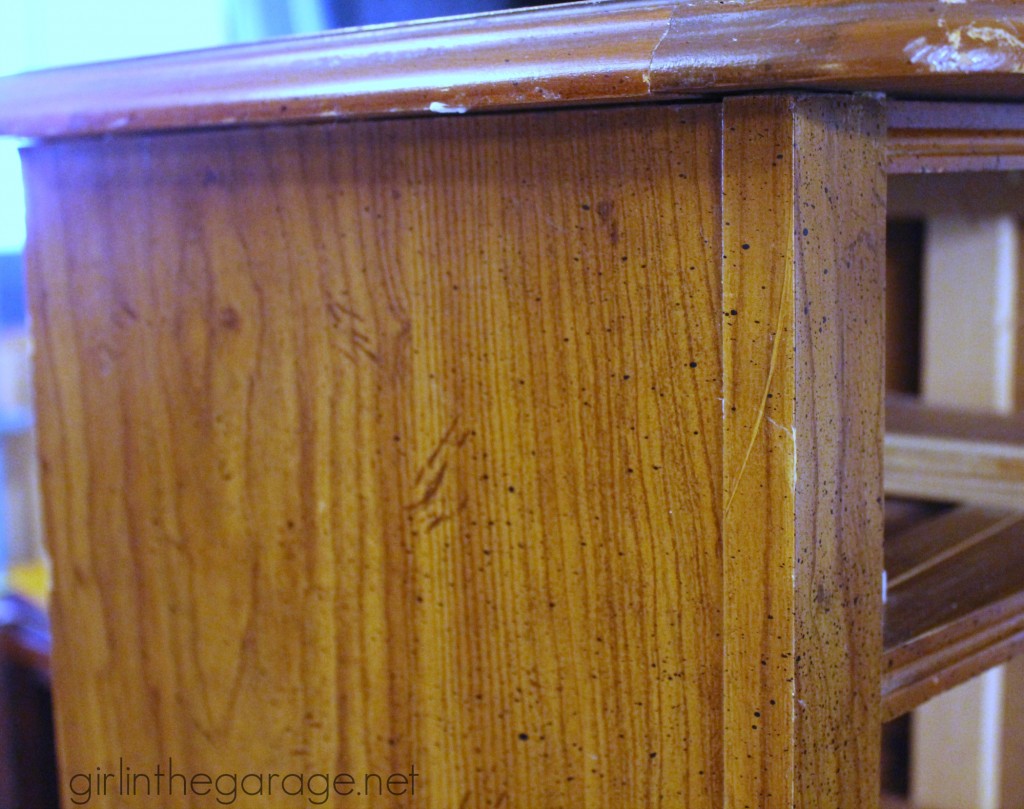 First I applied two coats of Zinsser Primer as recommended. (The handles – except for the small round ones – were not removable, so I had to paint right over them.)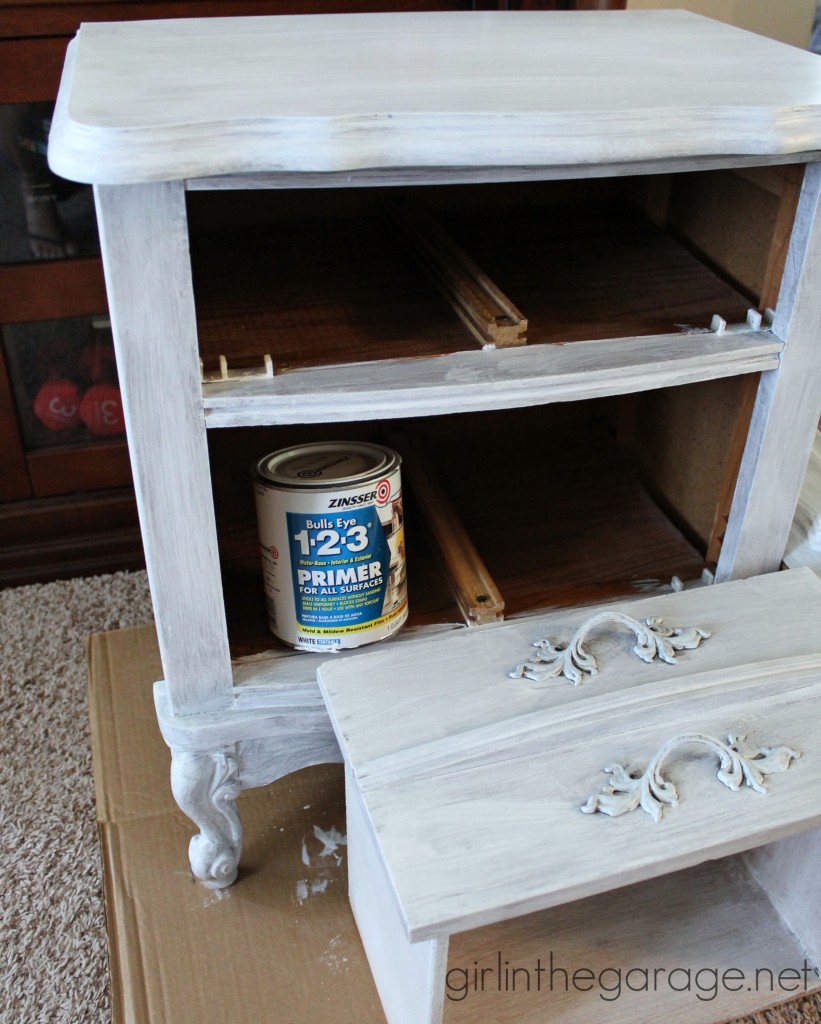 I ordered Modern Masters Metallic Paint in Platinum, Silver, and Oyster, and MasterClear Topcoat (which is specially formulated to protect the surface while keeping the metallic shimmer). They are low VOC which I love! (No stinkiness)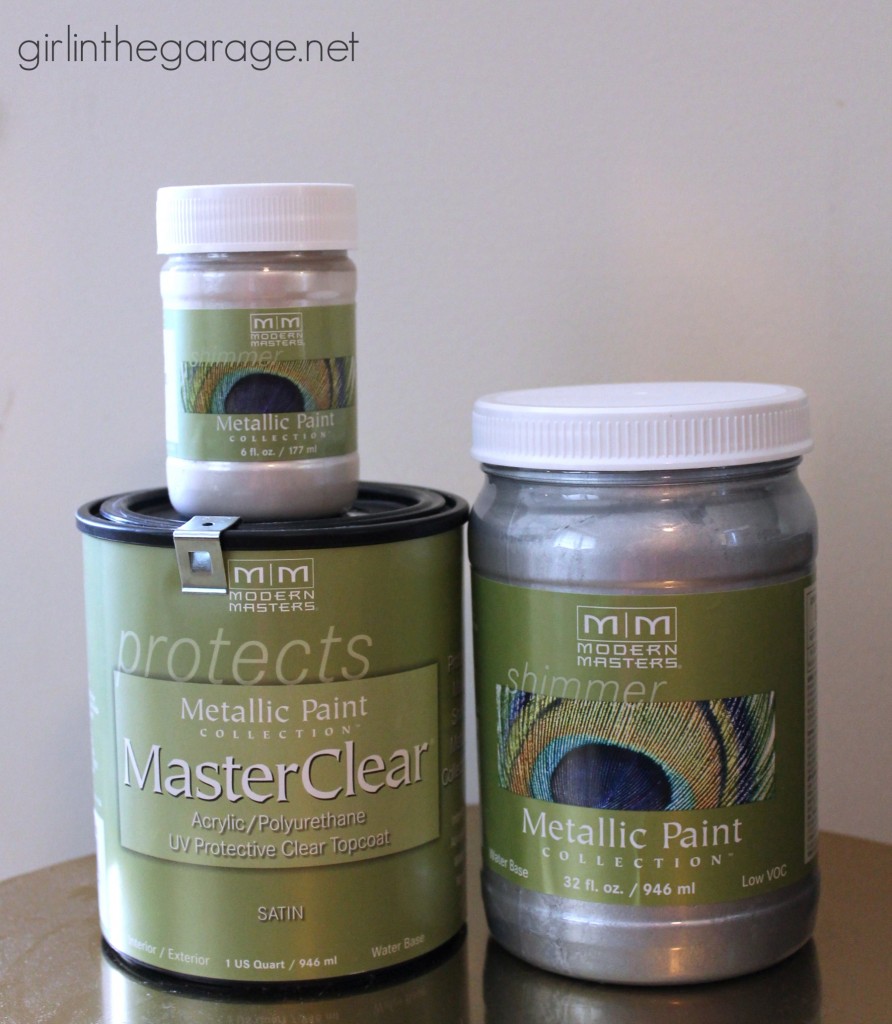 I painted the pieces in Platinum because I thought it was more of a light silver like a mirror, but after two coats you could still see through to the primer beneath it. I think the faux wood was not a friend to my semi-opaque color choice.
I decided to switch to Silver (opaque) and you can tell below that even one coat made a big difference. (I did paint two coats of Silver just for uniformity.)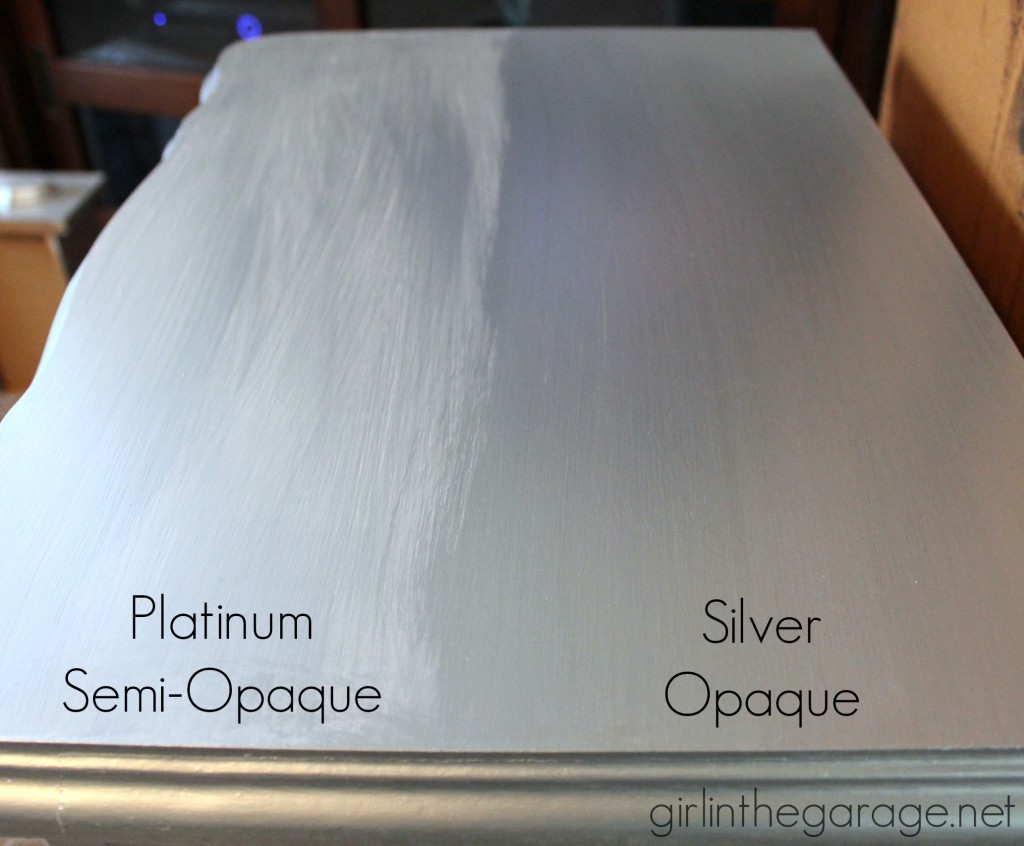 The hardware also got two coats of Oyster – which is also semi-opaque, so it's not an obvious difference but you can definitely tell there's a bit of brighter shimmer there. When you're choosing a metallic color for your project, be sure to choose the correct coverge/hide: opaque, semi-opaque, or sheer. Then it was all sealed with the MasterClear Topcoat for protection.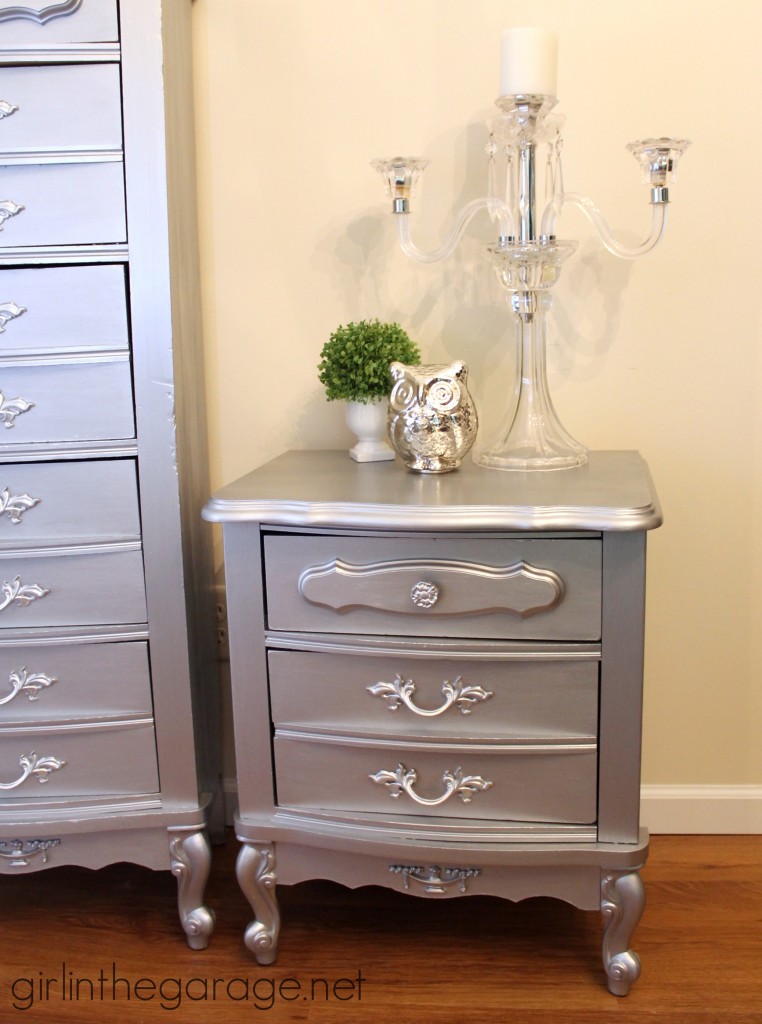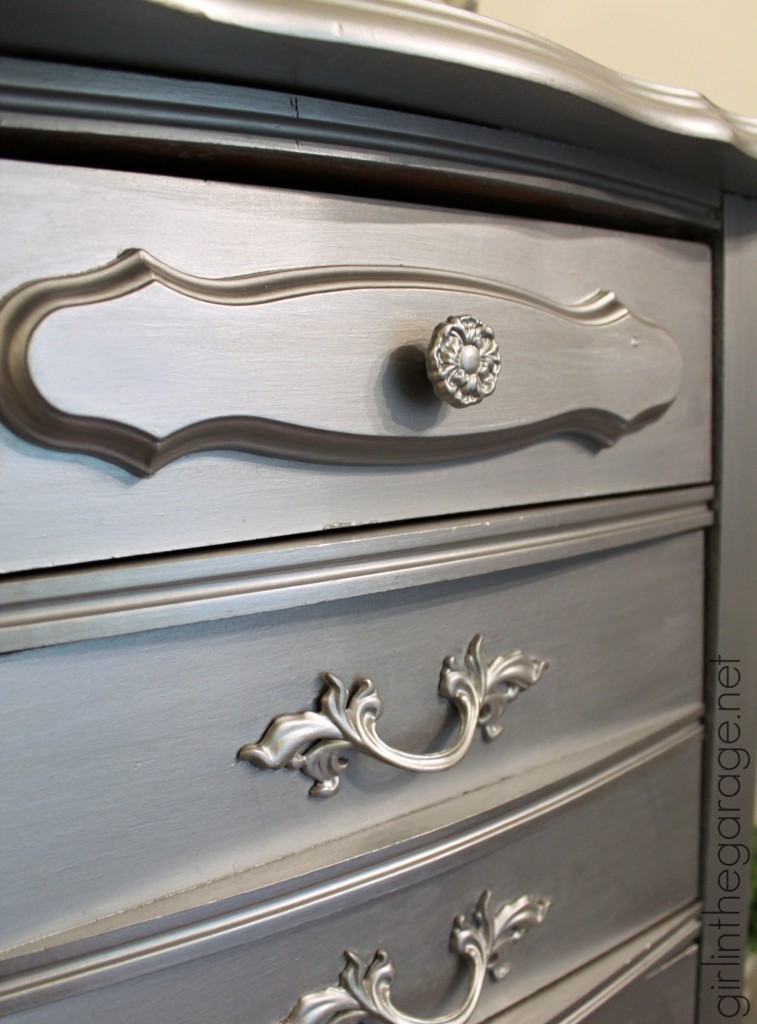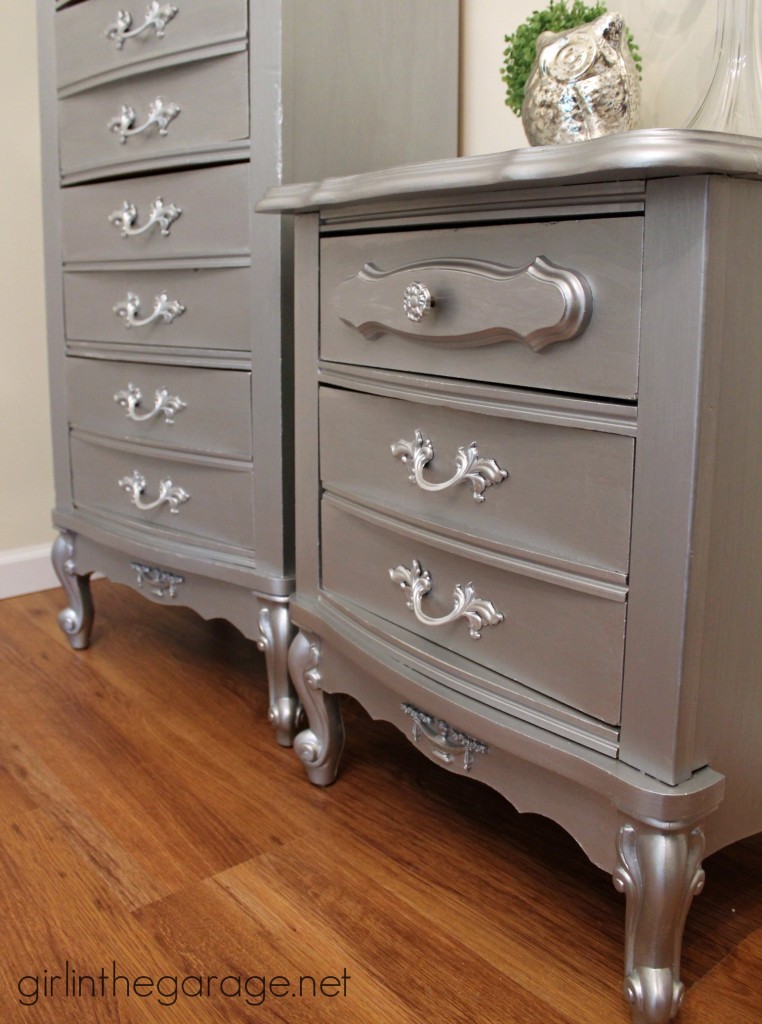 Gorgeous, right? Who would guess how shabby this set looked before!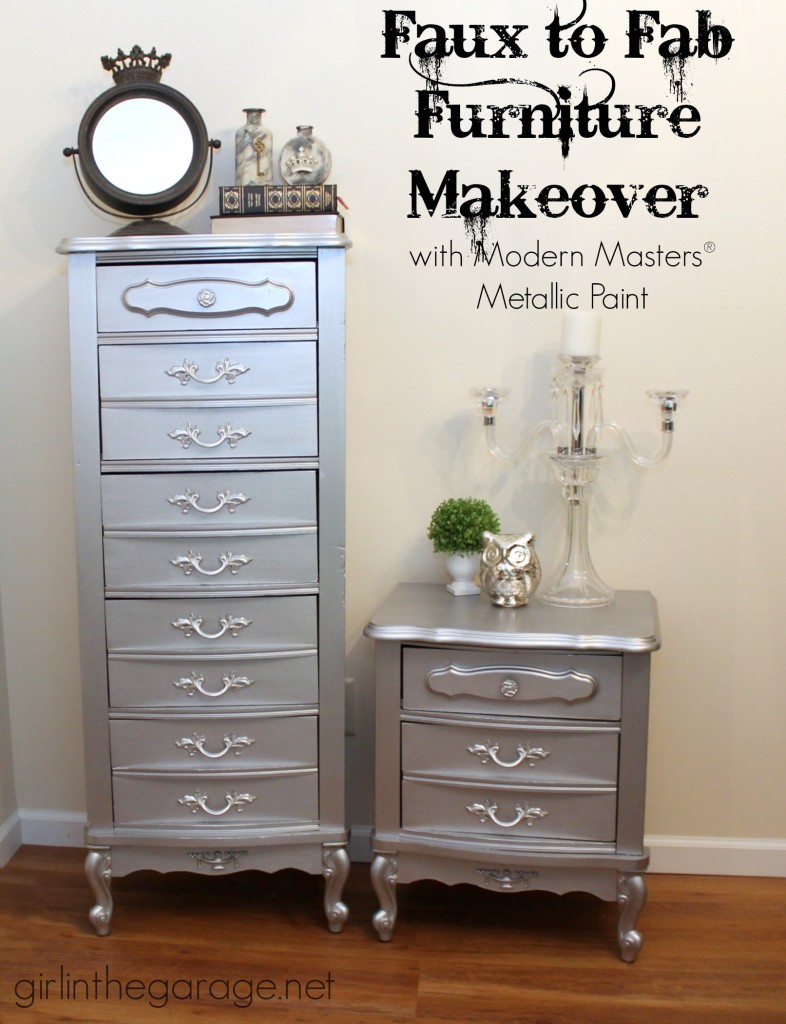 You can see all of the available metallic paint colors and other products that Modern Masters has to offer HERE.
Now the BIG QUESTION – Will I use it again? I've already ordered another color and I can't wait to use it! 😉
What do you think of metallic furniture? Let me know – leave me a comment below!
– Jen, Girl in the Garage