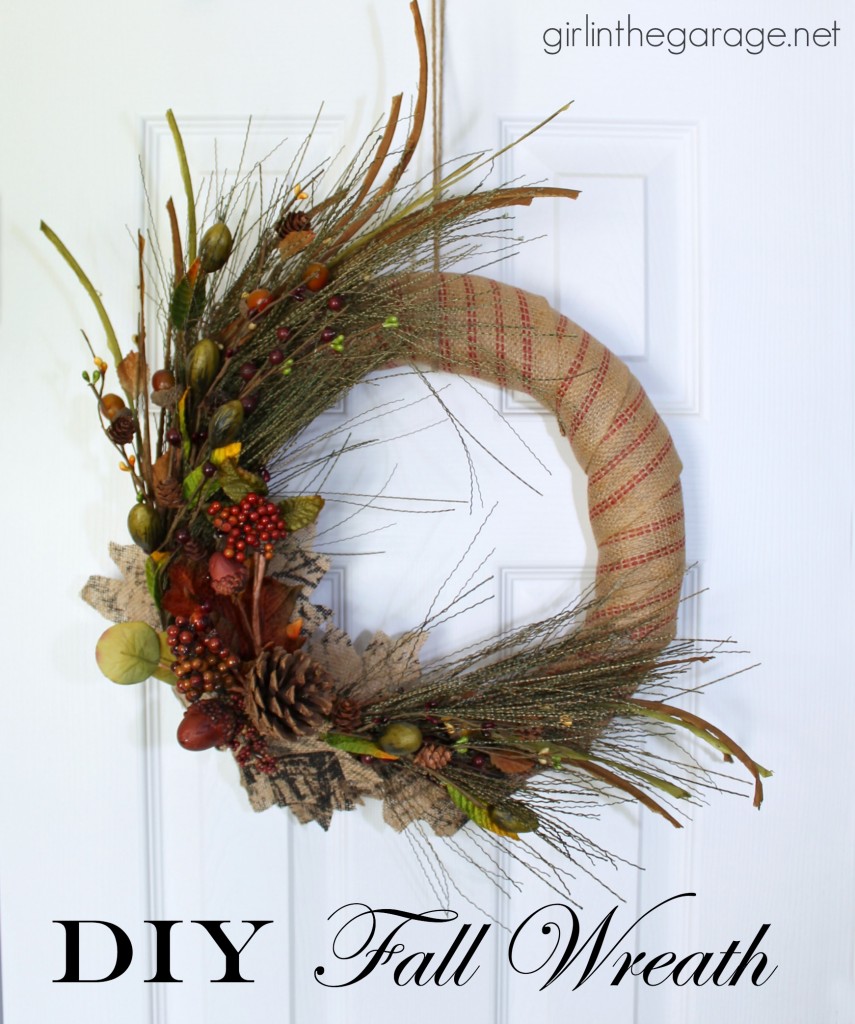 I'm not a big-time wreath maker, but my door was looking a little lonely and so far I'd only decorated my mantel for fall.  Honestly I sort of winged this one (the last wreath I made was kind of nontraditional) so I headed over to Hobby Lobby and bought a few things that I thought would be pretty on a DIY fall wreath.
Supplies:
Medium-sized foam wreath
Various fall sprigs (I bought three large and one small, for the main focal point)
Burlap ribbon with red ticking that I already had… yard sale find
Hot glue gun, not pictured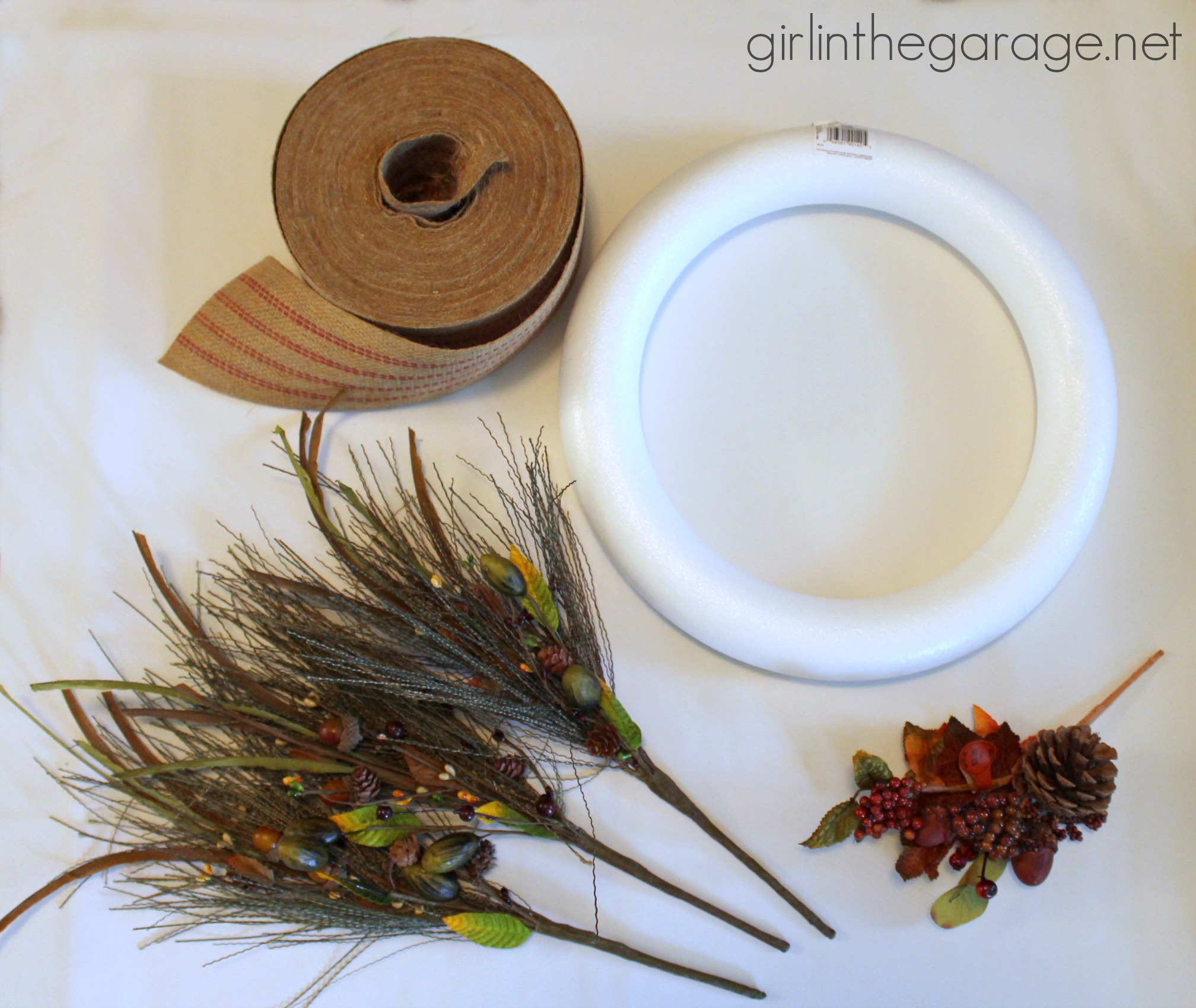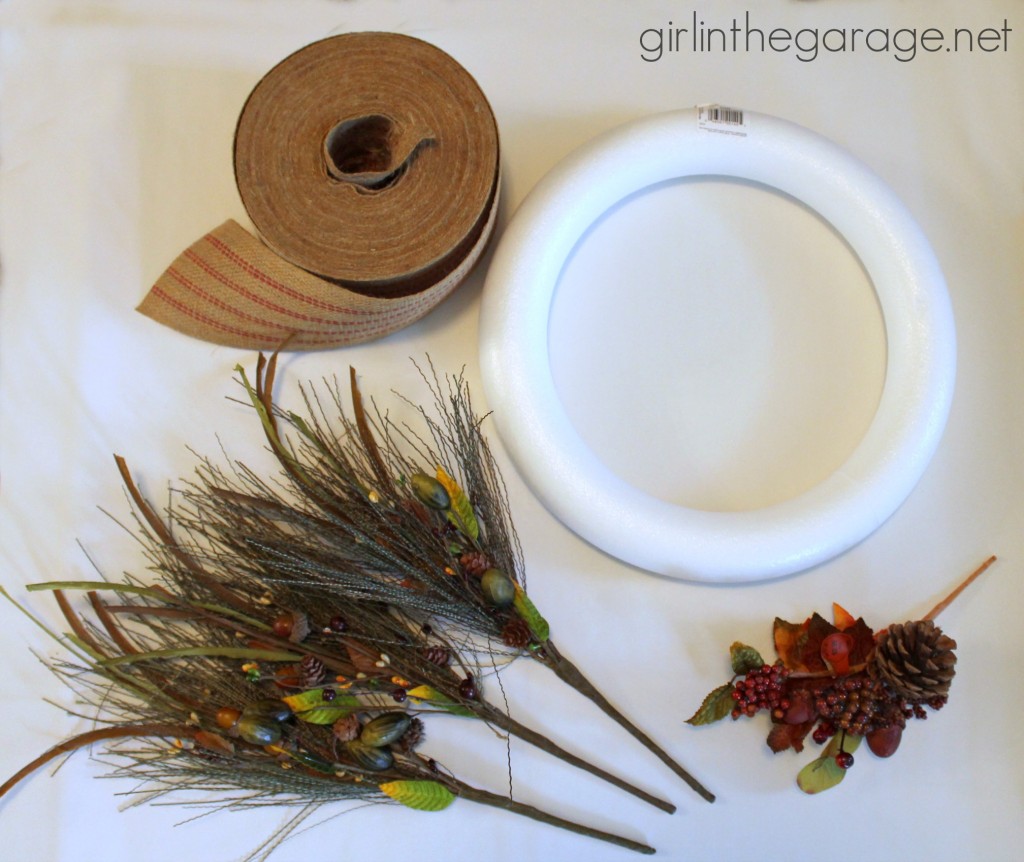 First I wrapped the burlap ribbon all the way around the wreath, hot gluing every so often.  Make sure the ends meet up on the same side, and then make that the back of the wreath.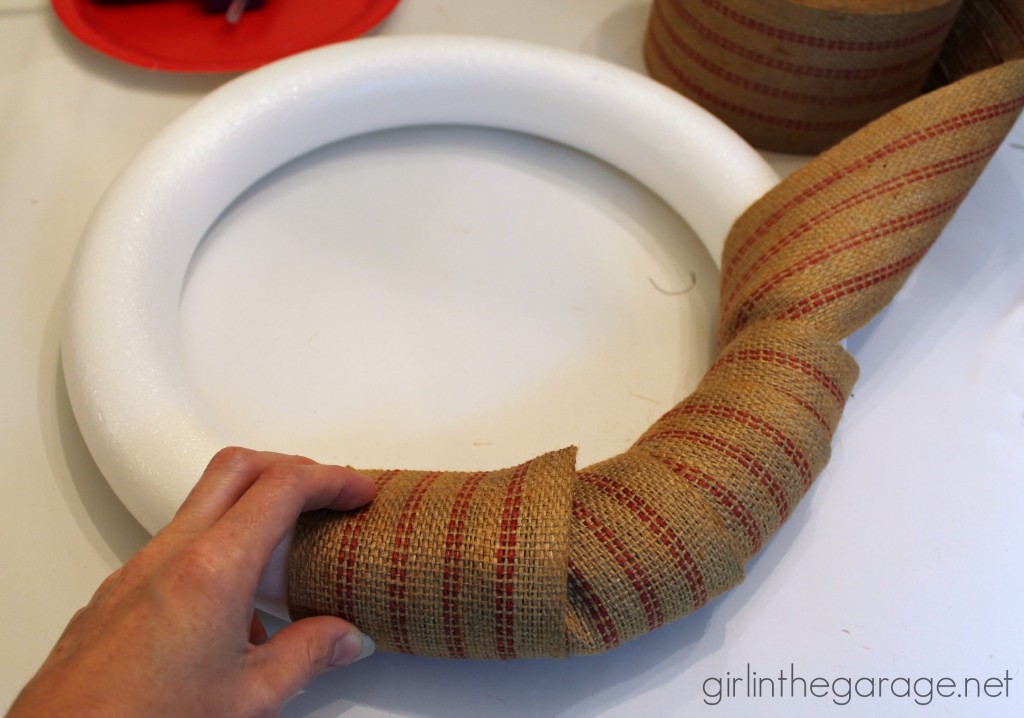 I played with a few arrangements and decided to add these burlap leaves that I had cut for another project and didn't end up using.  I hot glued them onto about 1/4 of the wreath.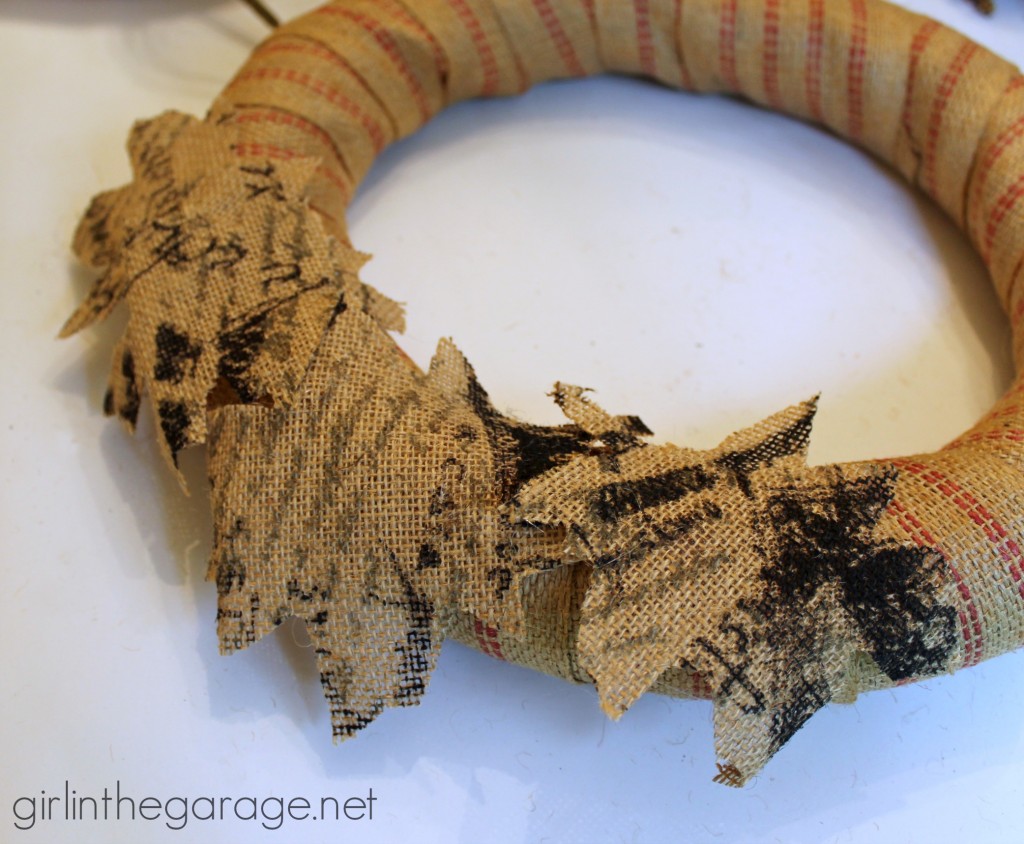 Next I layered two large sprigs over the top and glued them on, and overlapped the third spring facing the opposite way.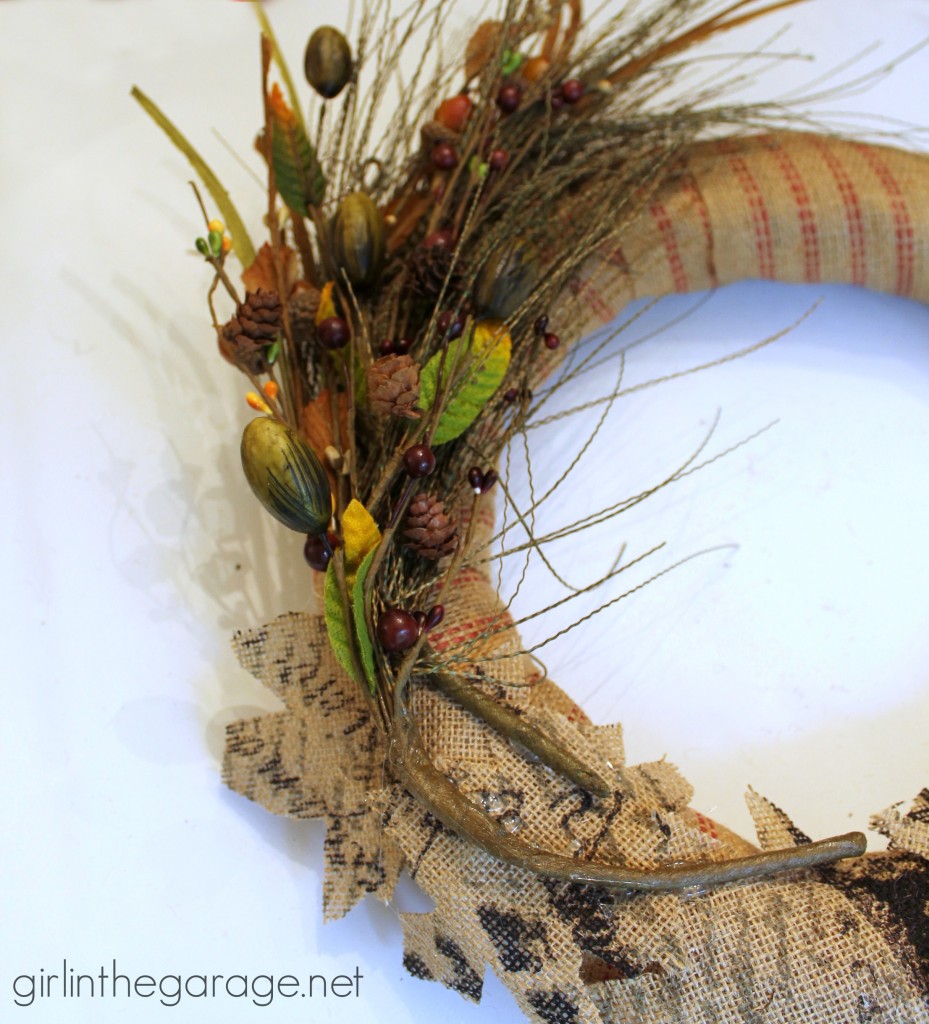 I covered the stems with a few more burlap leaves and glued the focal point on top.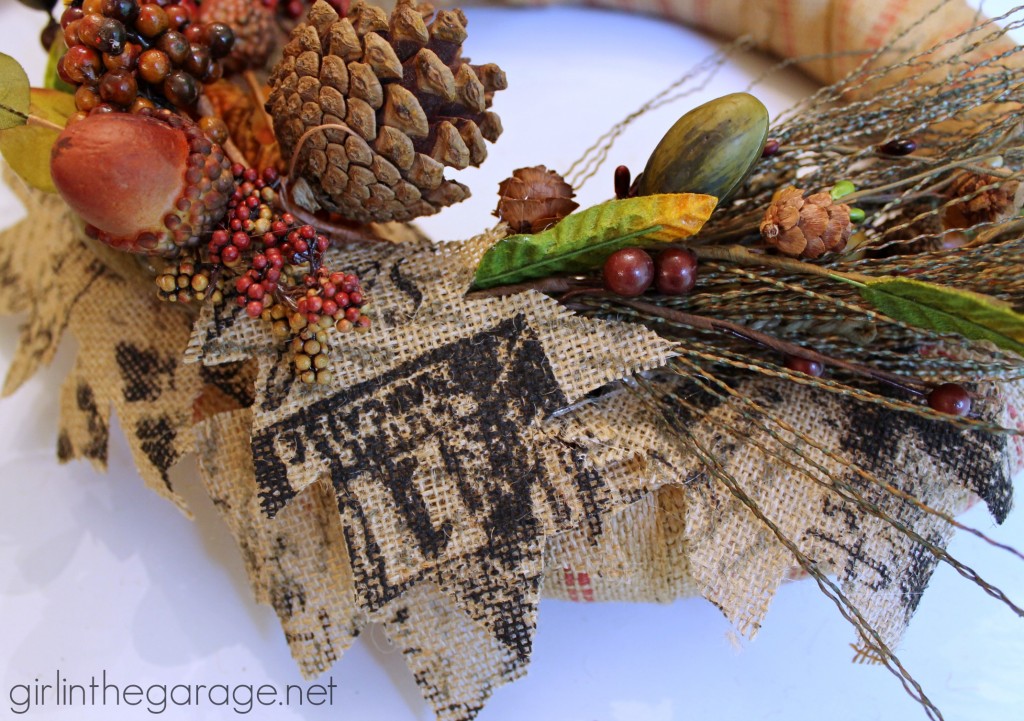 TADA!  All done.  I'm proud of my wreath – not bad for a newbie, right?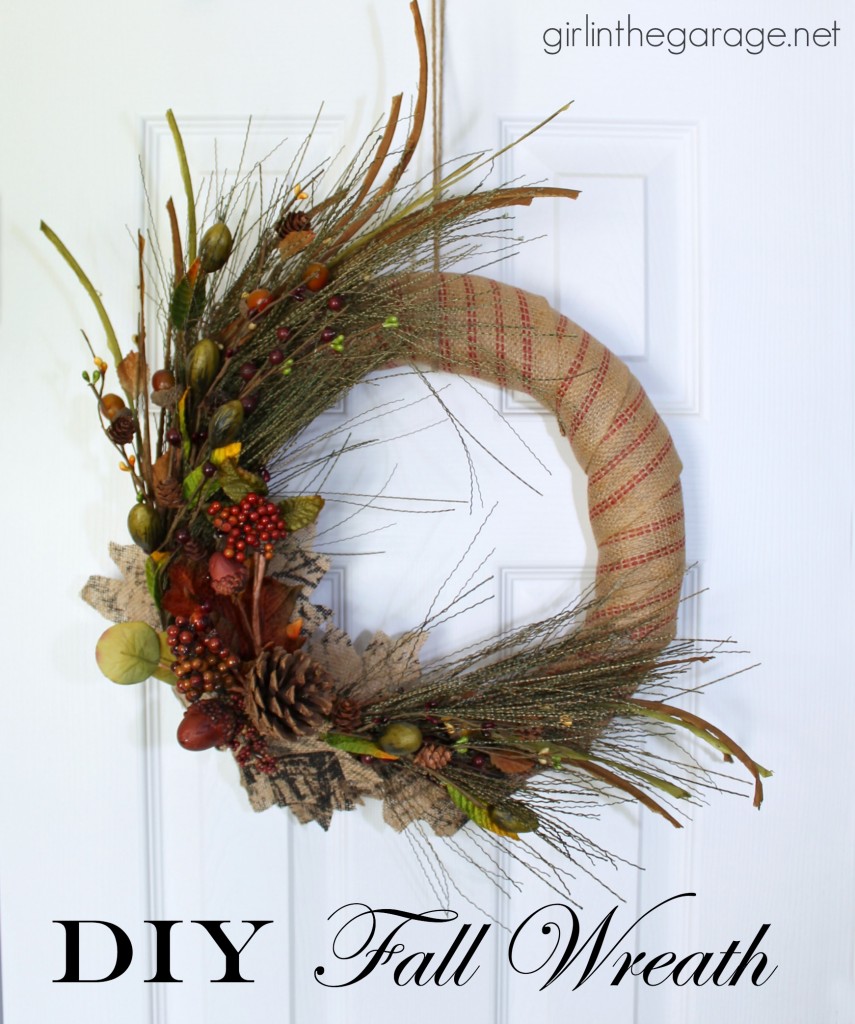 (I think maybe I could almost get away with using this for Christmas too.  Ha)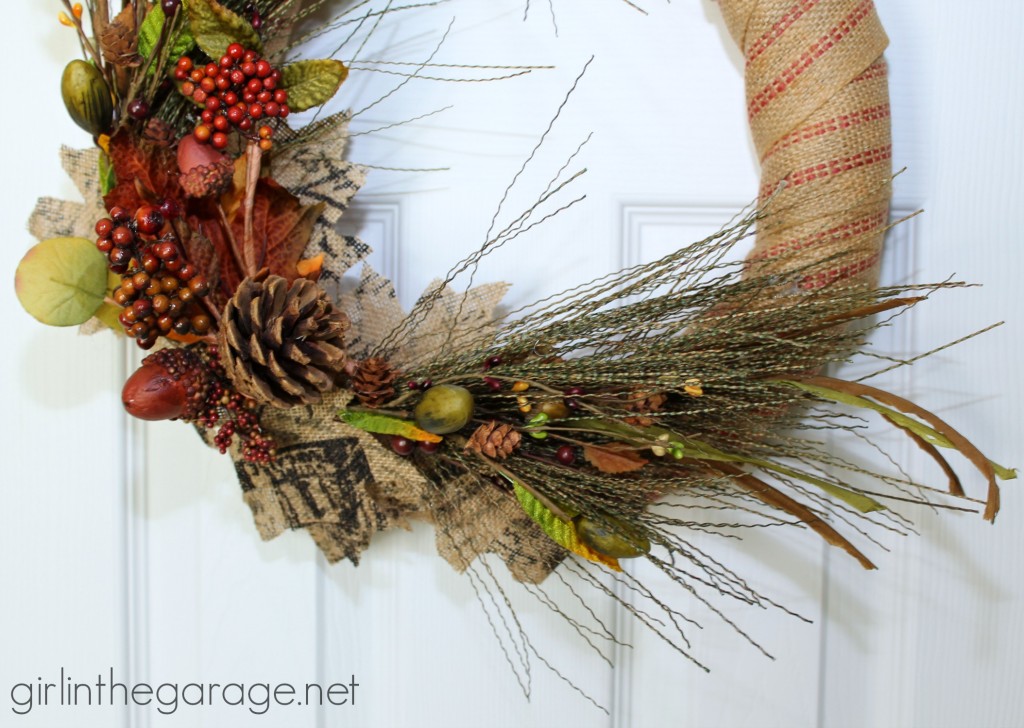 Have you started your fall decorating?
Here's my fall mantel and burlap art if you missed it last week: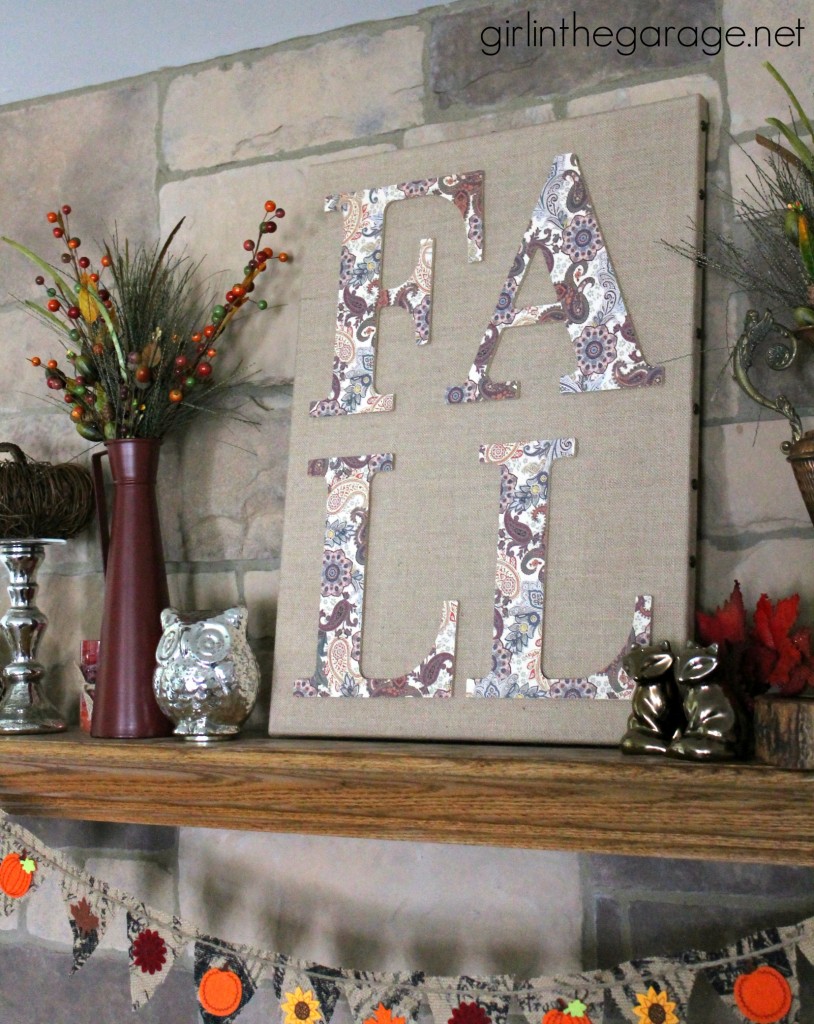 xo, Jen
Related Posts:
*  Fall Burlap Banner and Mantel (2013)
* No-Sew Fall Runner and Candle Wraps