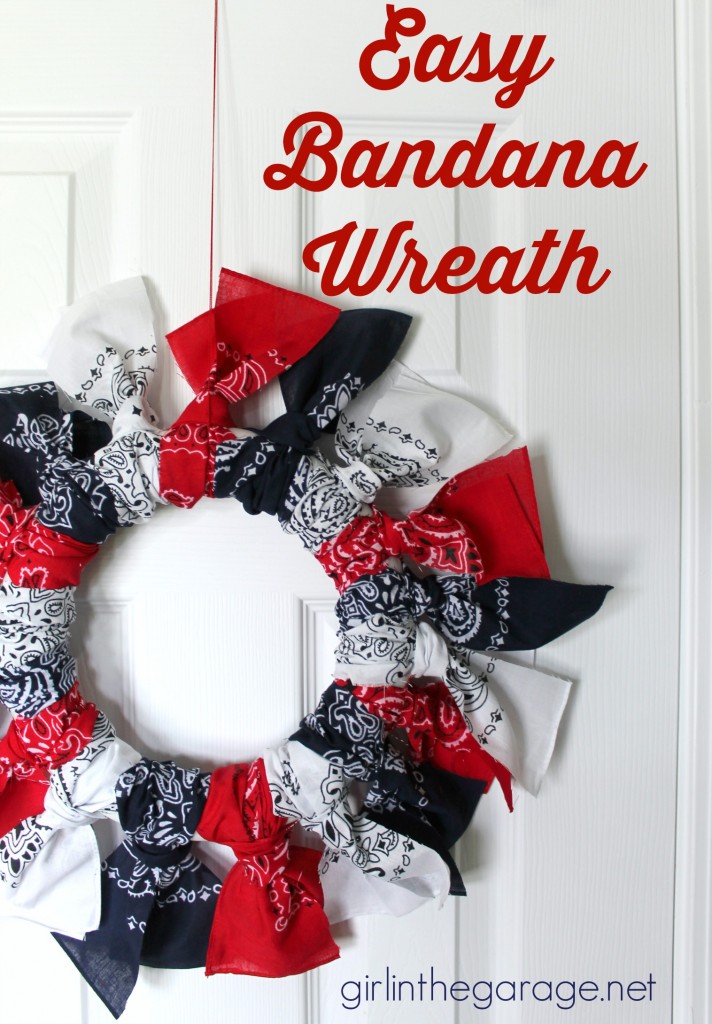 Hi friends!  Today I'm sharing this festive red, white, and blue bandana wreath that was SO simple to make.  It's been a little while since I did a craft project and I was reminded how much faster they are than painting a big piece of furniture!  This one took me about 30 minutes, but I kept stopping to take pictures.   😉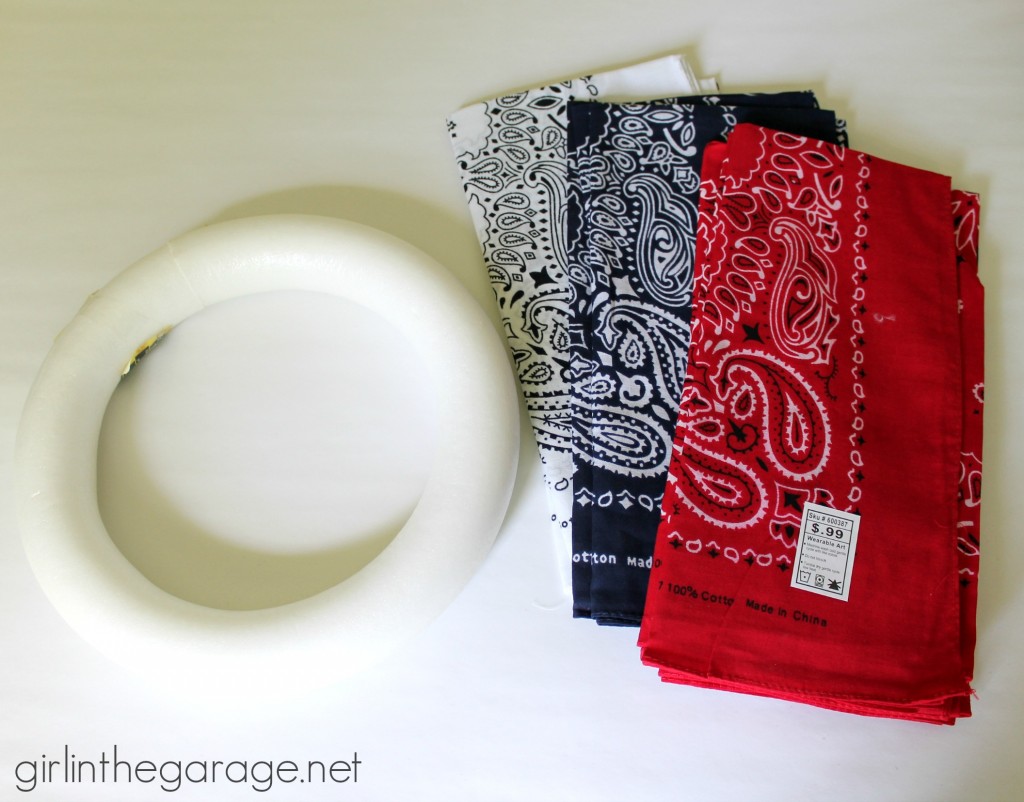 Supplies:
Wreath form
Red, white, and blue bandanas (I used one of each)
Scissors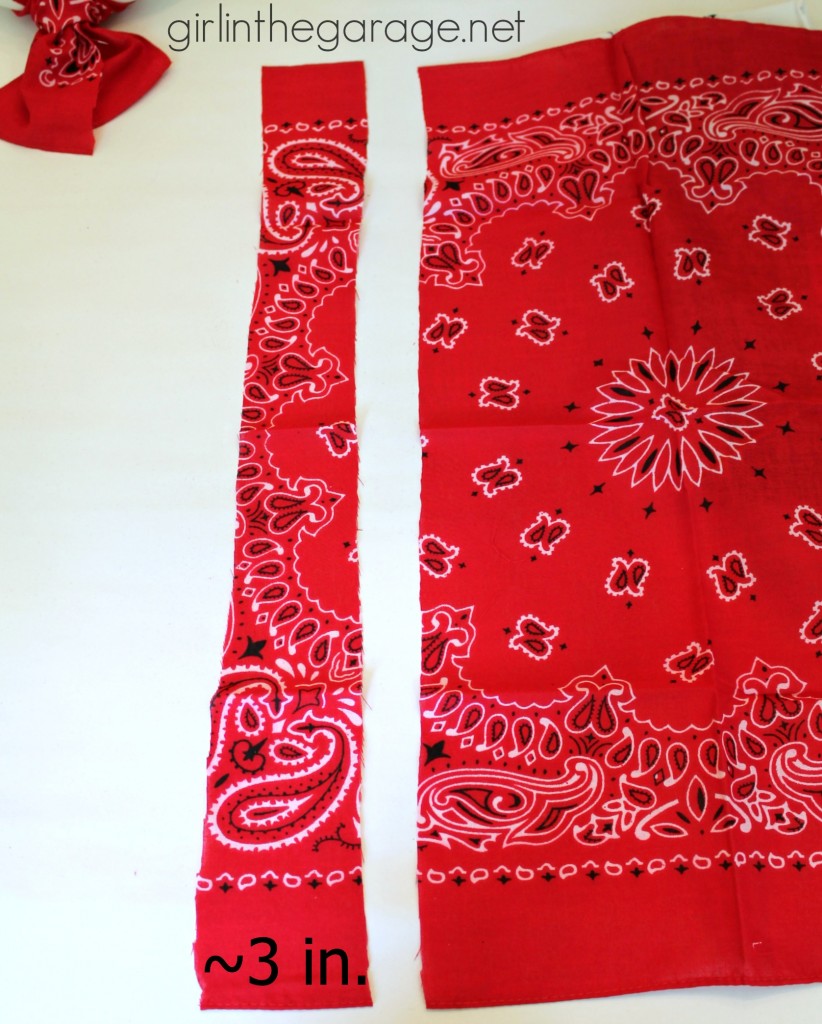 First I cut the bandanas into approx. 3 inch strips.  I didn't measure, I just eyeballed it.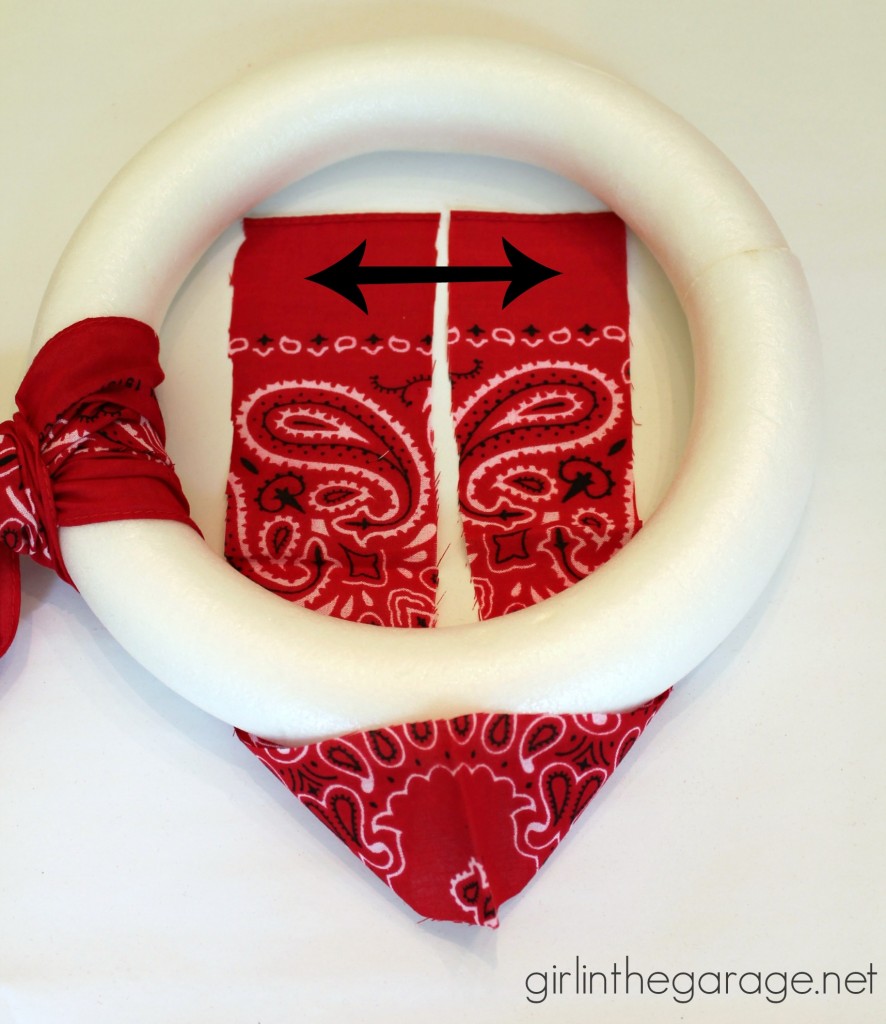 I folded the strip into a U under the wreath and pinched the two ends together…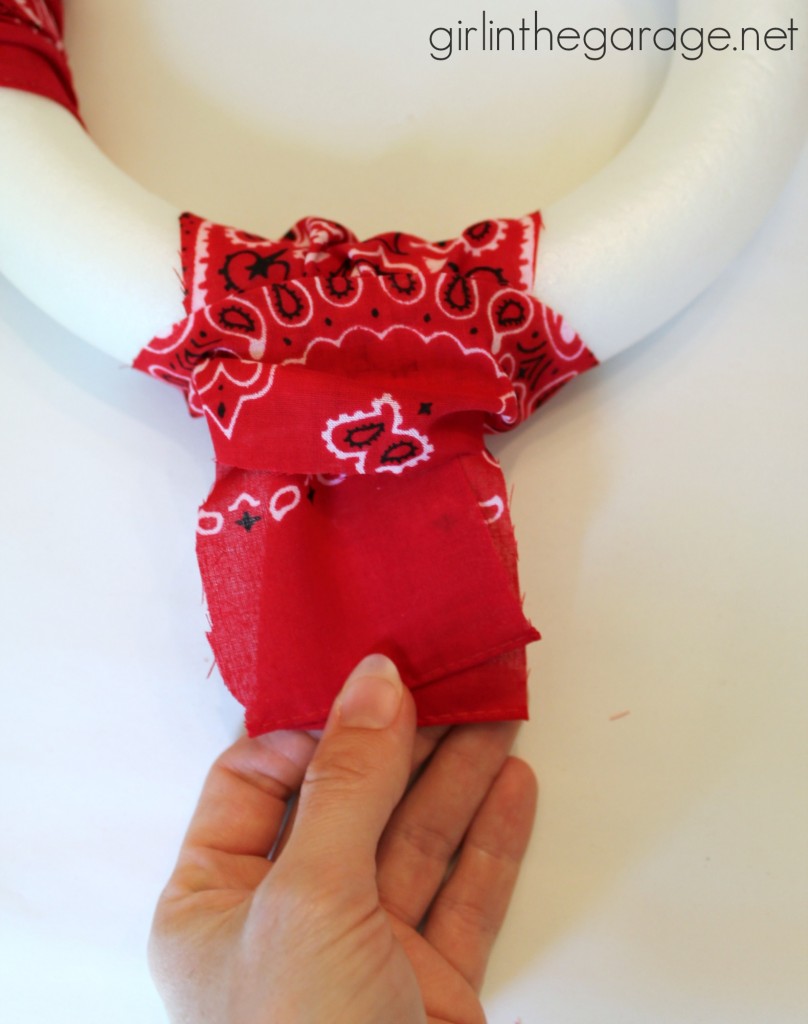 And pulled them down over the wreath and through the loop to make a knot.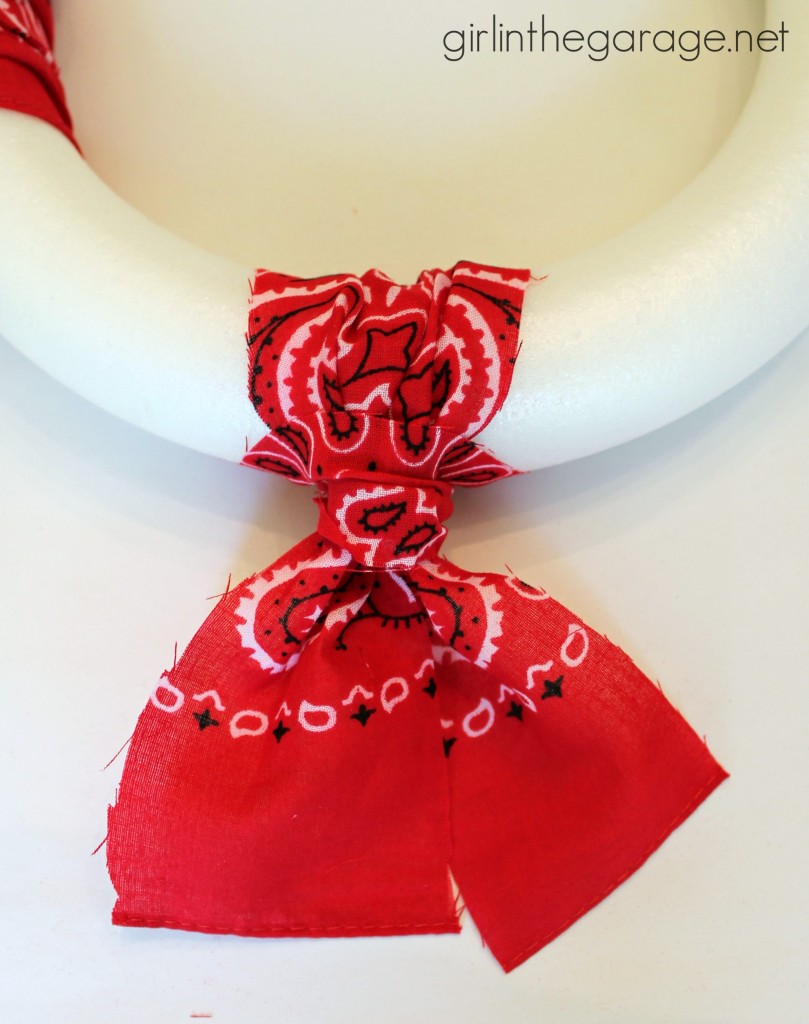 Pull it tight and fluff the ends as needed.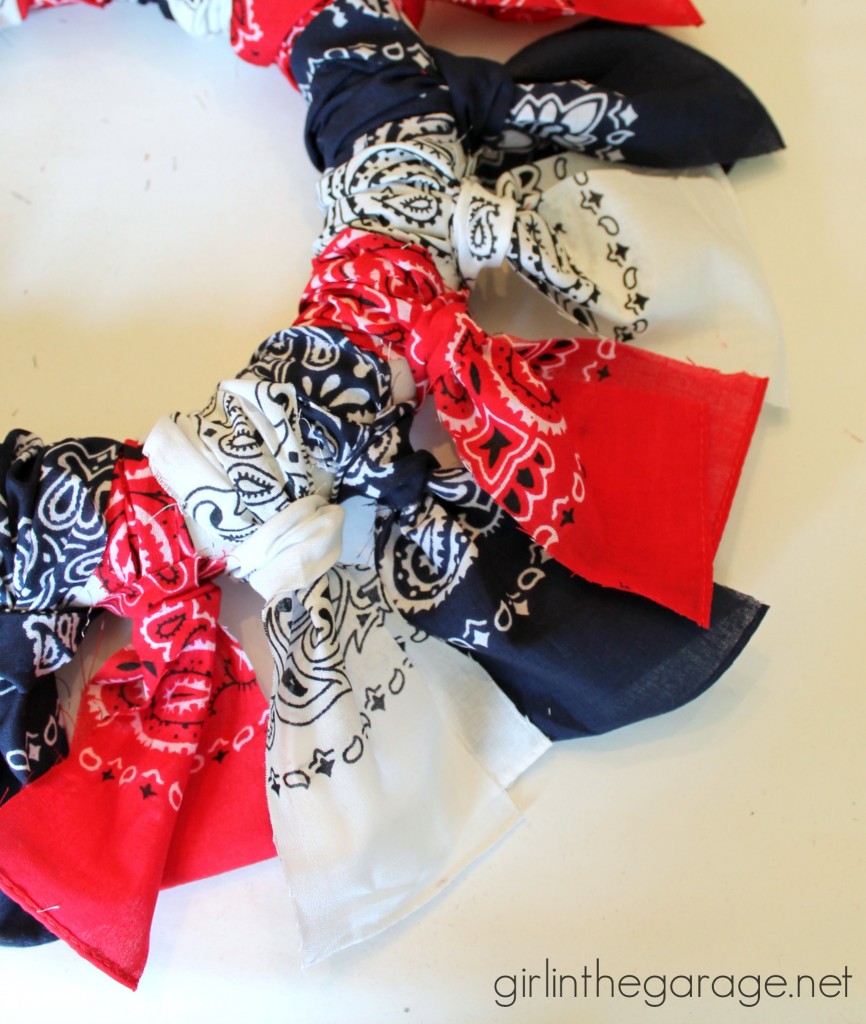 Repeat until your wreath is full and festive!
* Want a handy one-page printable tutorial of this project? Click right here. *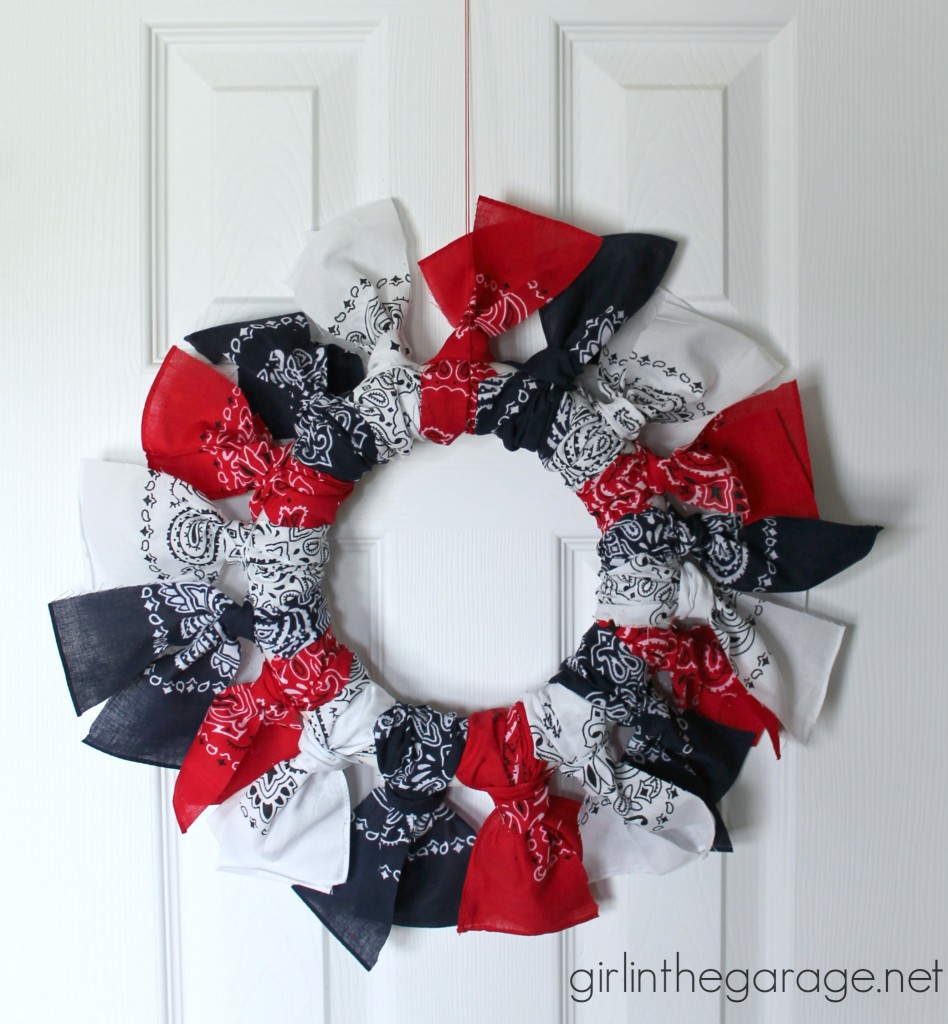 I love red, white, and blue together – and the bandanas give this wreath such a classic American look.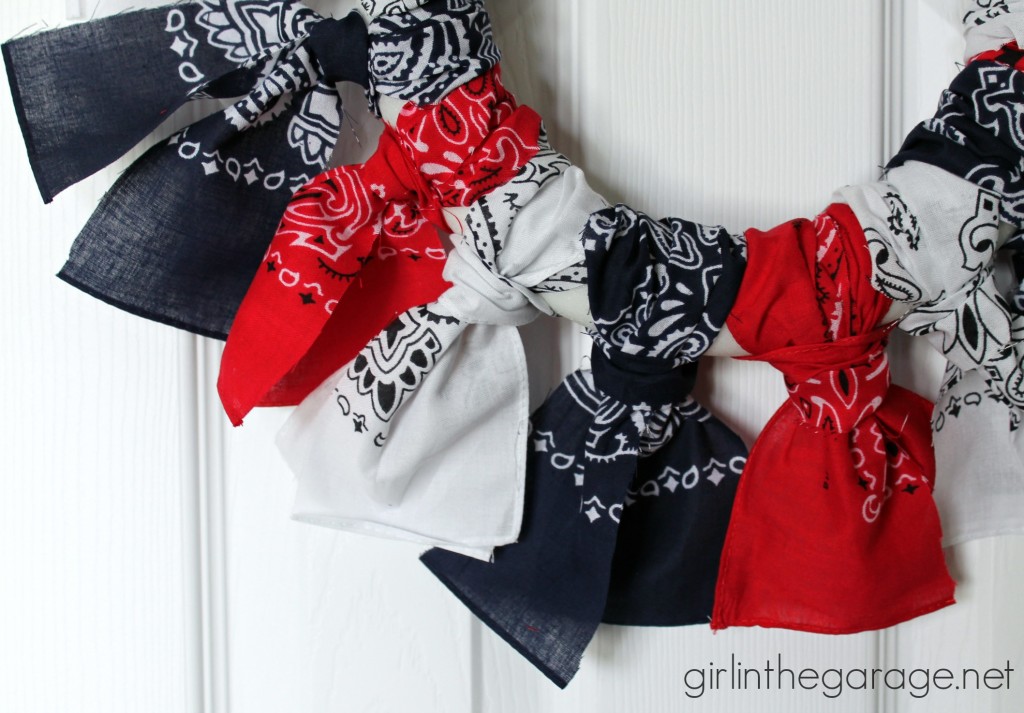 Have you started your 4th of July crafts yet?
Jen
p.s. I dare you to try typing "bandana" over and over – see how many times you type "banana" instead.  😉
*
Visit my friends' posts below for more patriotic inspiration:
.
Join the GITG Community
When you join this thriving online community of 90,000 creative souls, you'll be inspired to discover hidden artistic talents and learn skills to boldly face DIY projects with confidence.
You'll also receive my free guide "Just Paint It: 7 Tips for Transforming Furniture with Confidence."