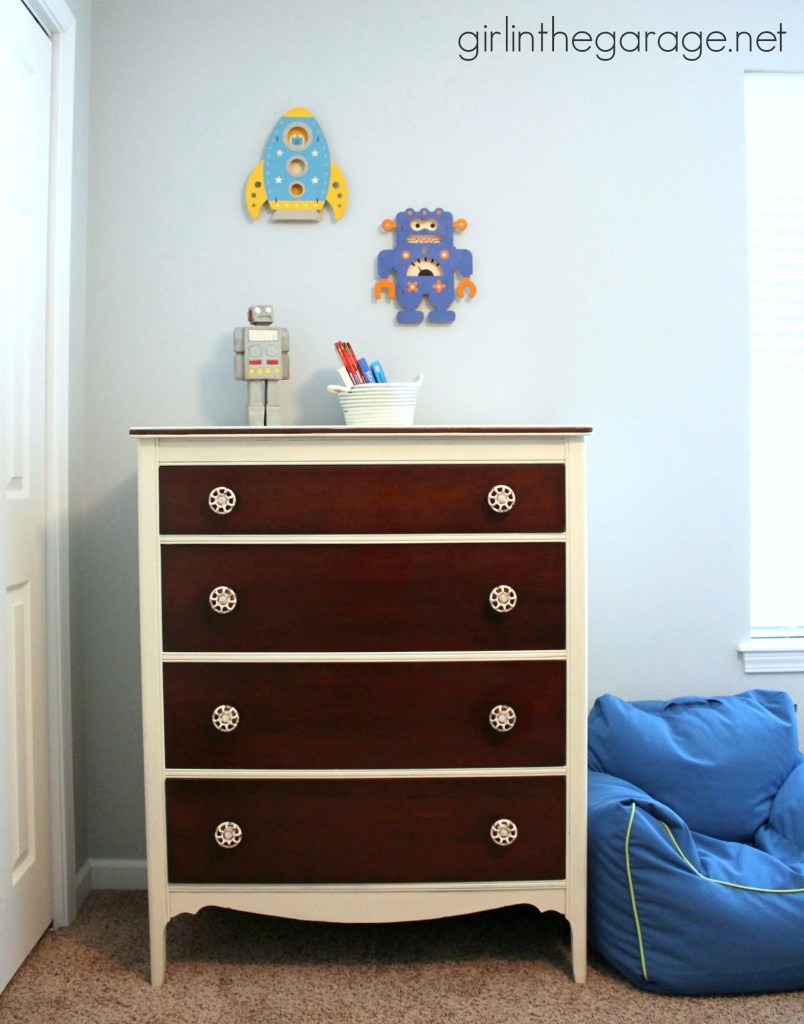 This dresser makeover was an extra special one because it now resides in my son's room.  My 4-year-old didn't have a proper dresser and his clothes were slowly taking over his bedroom.  (Too bad his mommy keeps some of her out-of-season clothes in his closet!)
This wall used to have large decals of rocket ships and planets, but one by one they all fell off and wouldn't stick anymore.  And when I got this dresser a few months ago, I knew right away that I had to keep it for his room; it just needed a mini makeover first.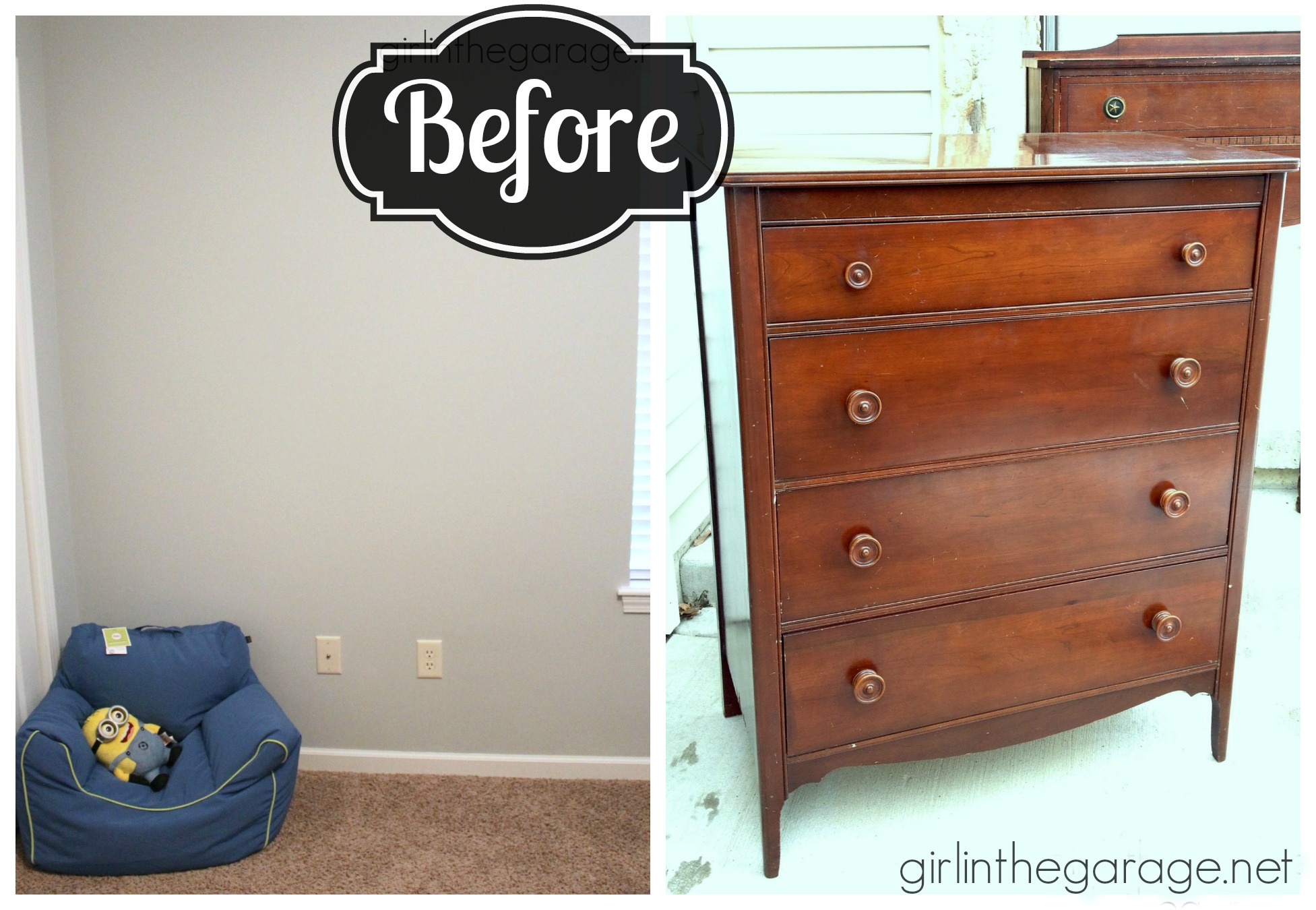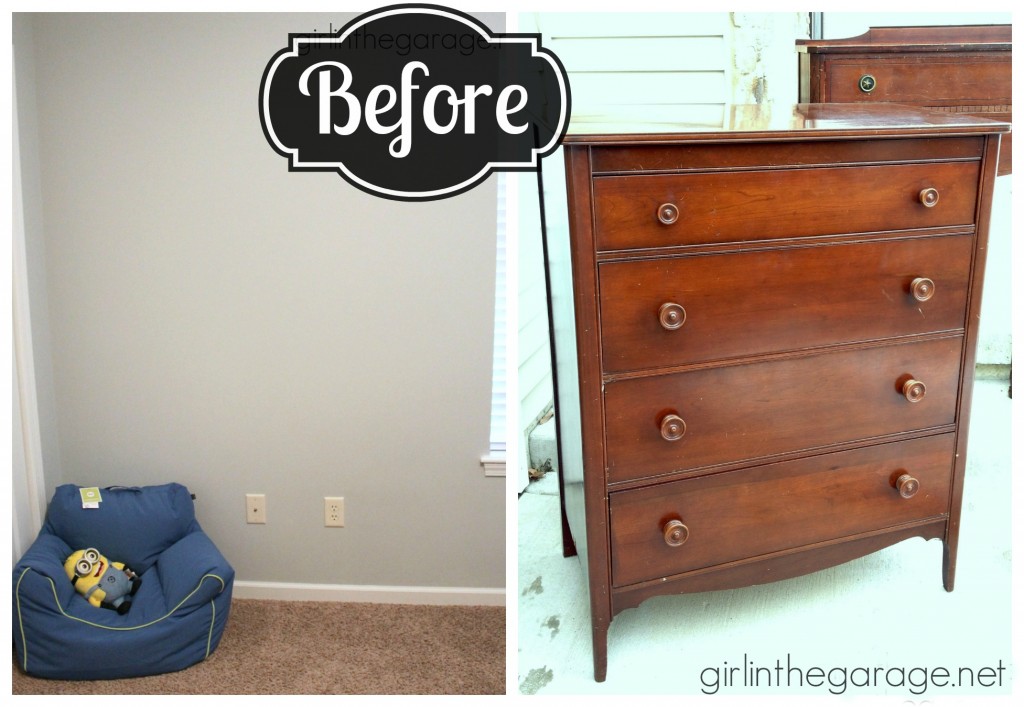 I love the style of this piece, and I plan on keeping it for a very long time even if it doesn't stay in my son's room forever.  I didn't want to do anything too dramatic to it, but I did want to lighten it up.  After removing the drawers I painted the rest in Old White Chalk Paint® (except for that line at the top, for visual interest) and applied clear wax for protection.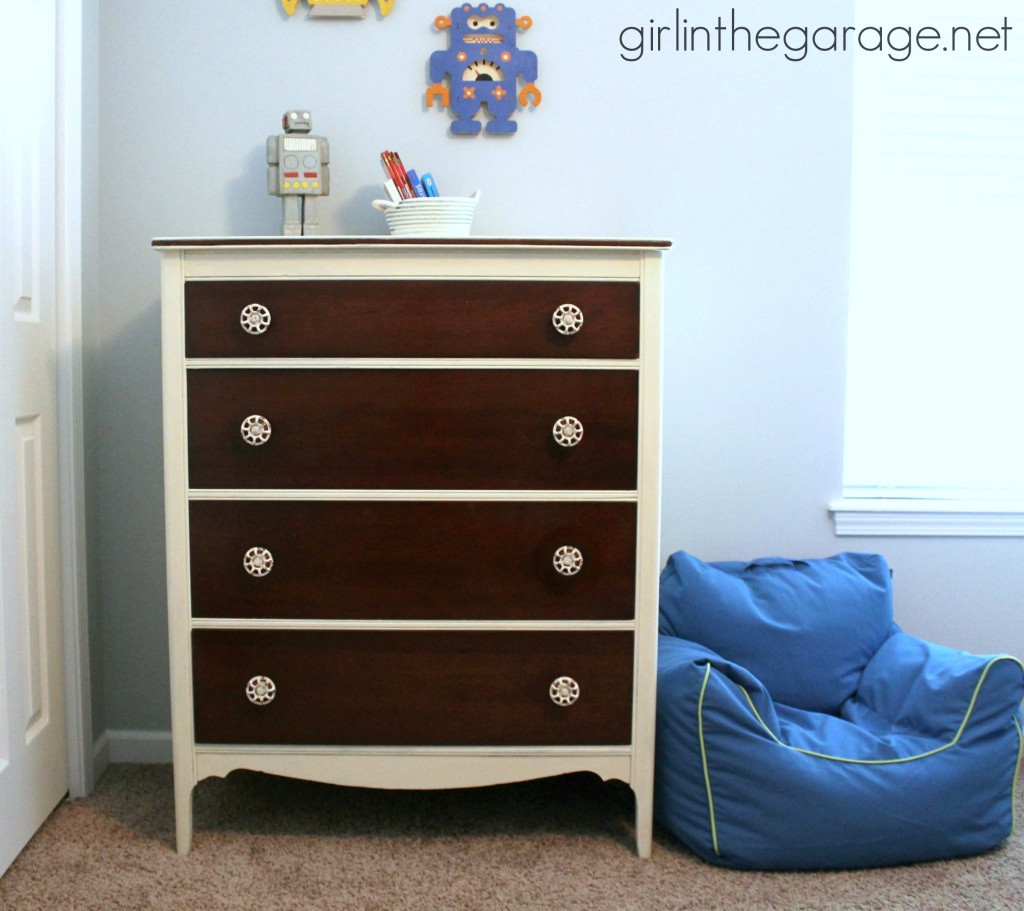 I like the wooden knobs and I may even add them back someday, but for now I chose some playful new pulls from Hobby Lobby.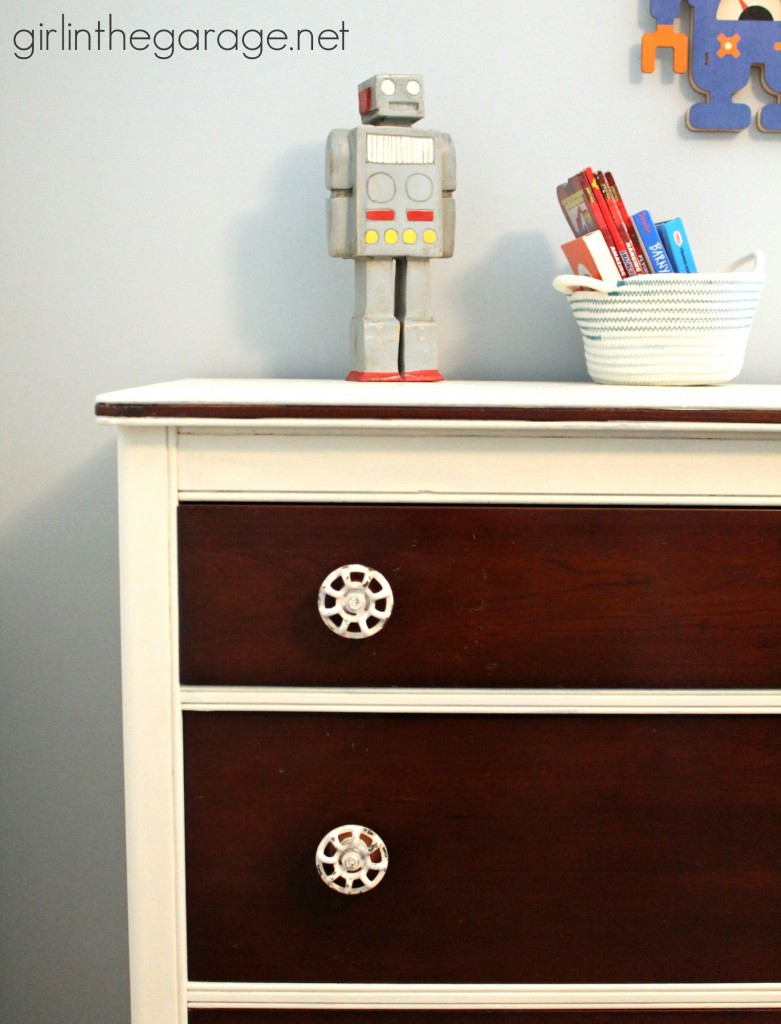 The 3D art is from Target and the decorative robot is from Hobby Lobby.  He will be known as Robot Ray, since that's what the boys name all their robot toys.  If you've watched Doc McStuffins then you know where that came from.   😉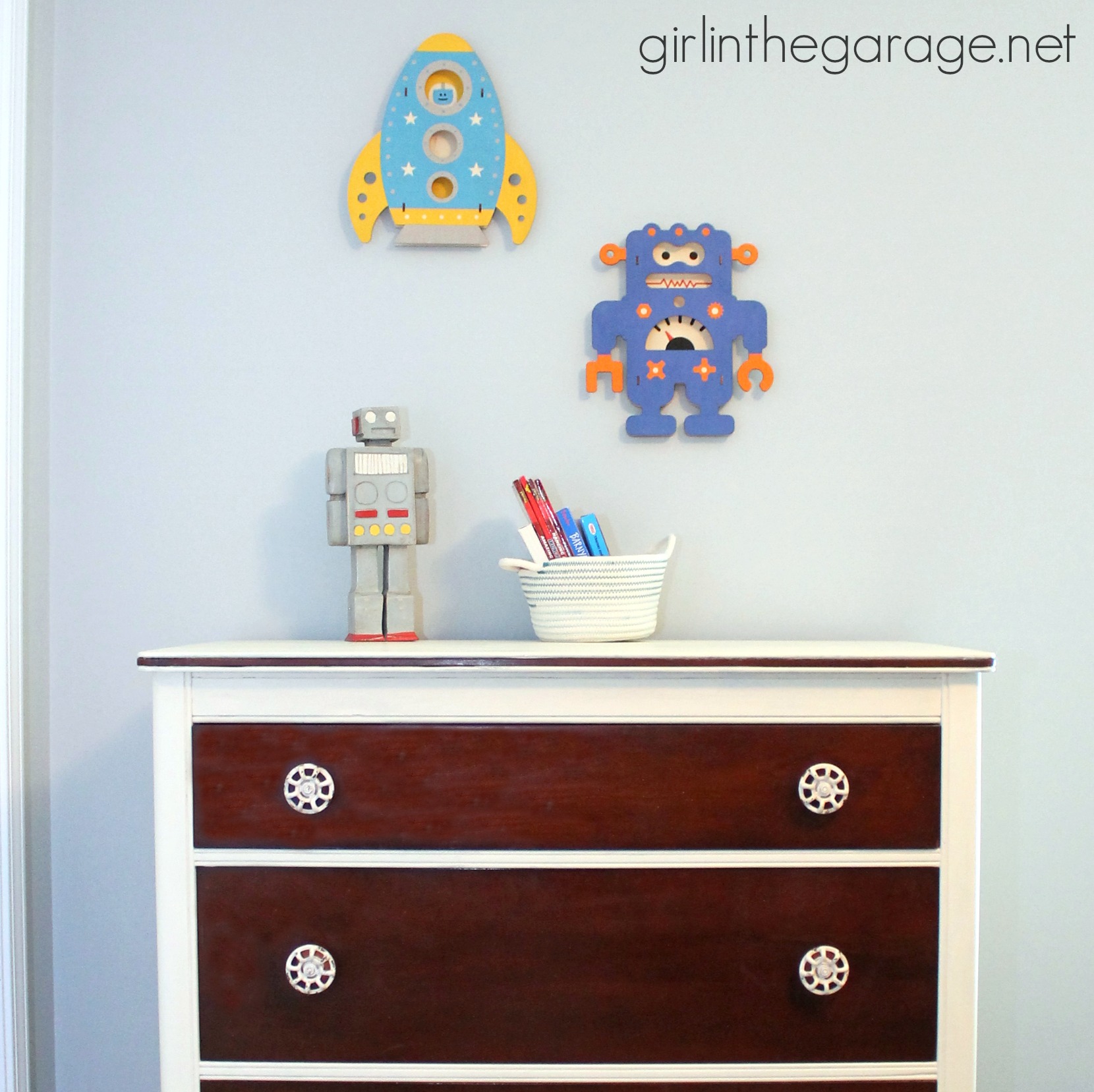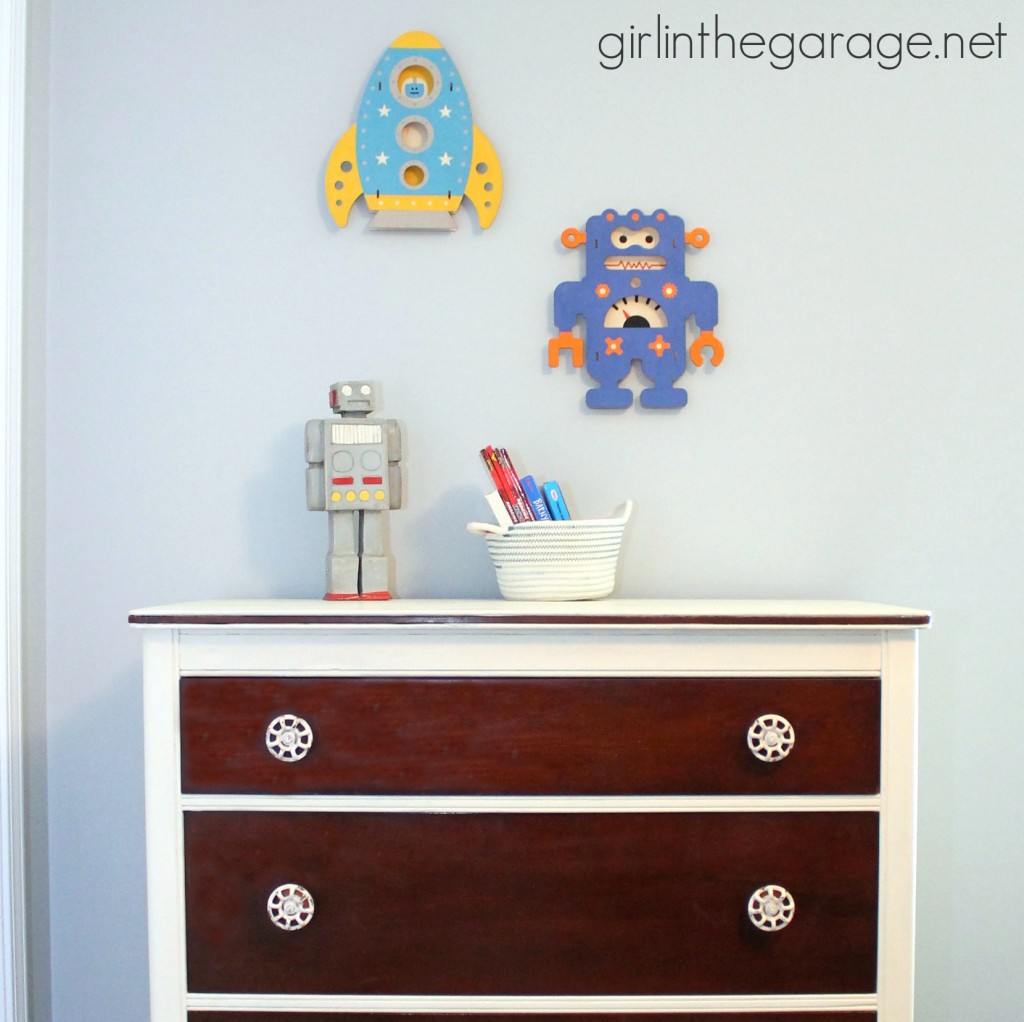 Both of the boys immediately loved the new space and ran over to turn the "dials" on the dresser.  It may not be a fancy makeover but it's perfect for my son's bedroom!
Have a fabulous weekend, friends!
Jen
If you're curious, HERE are more photos of my son's bedroom, which is mostly the same except he doesn't sleep in a crib anymore.  😉  The photos are very fuzzy because they were taken a long time ago when I was still using my cell phone to take pics and not a real camera!
Recent Awesome Posts:
* Thinking about renting a booth space to sell your goods?