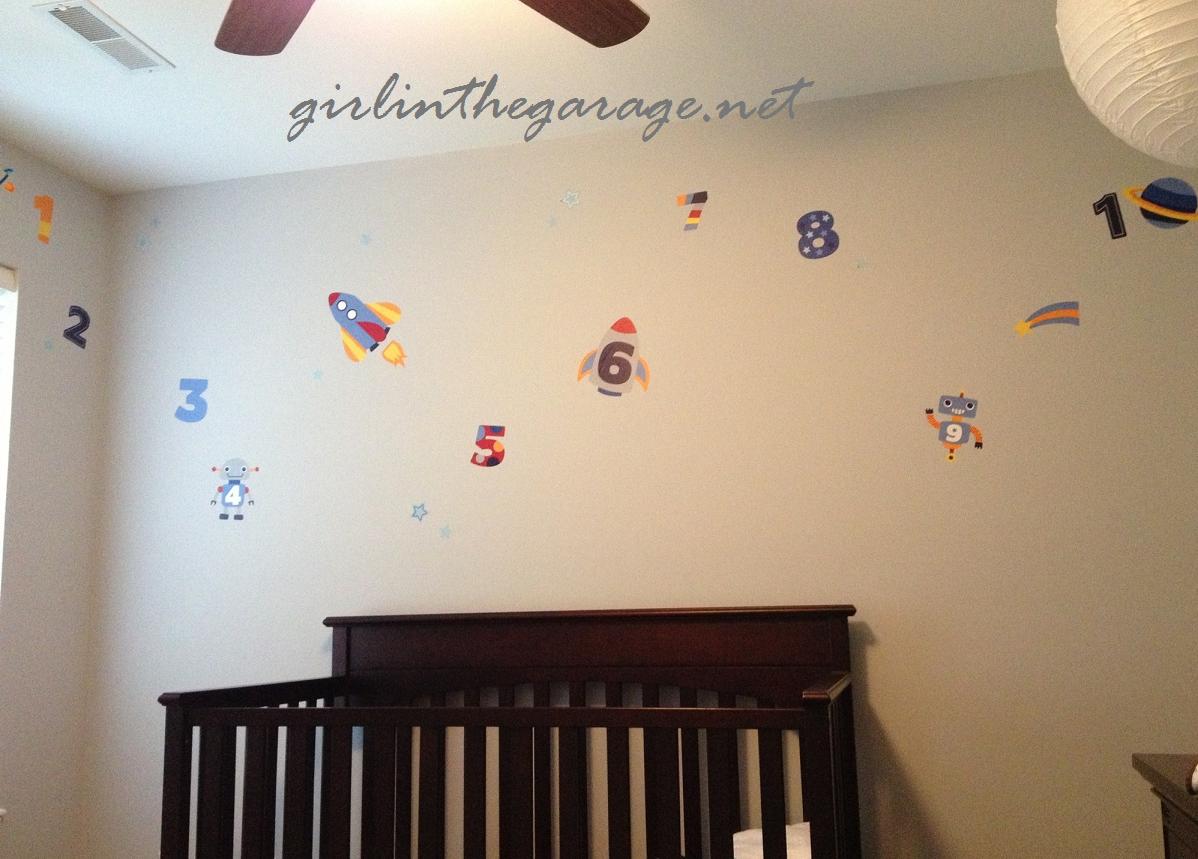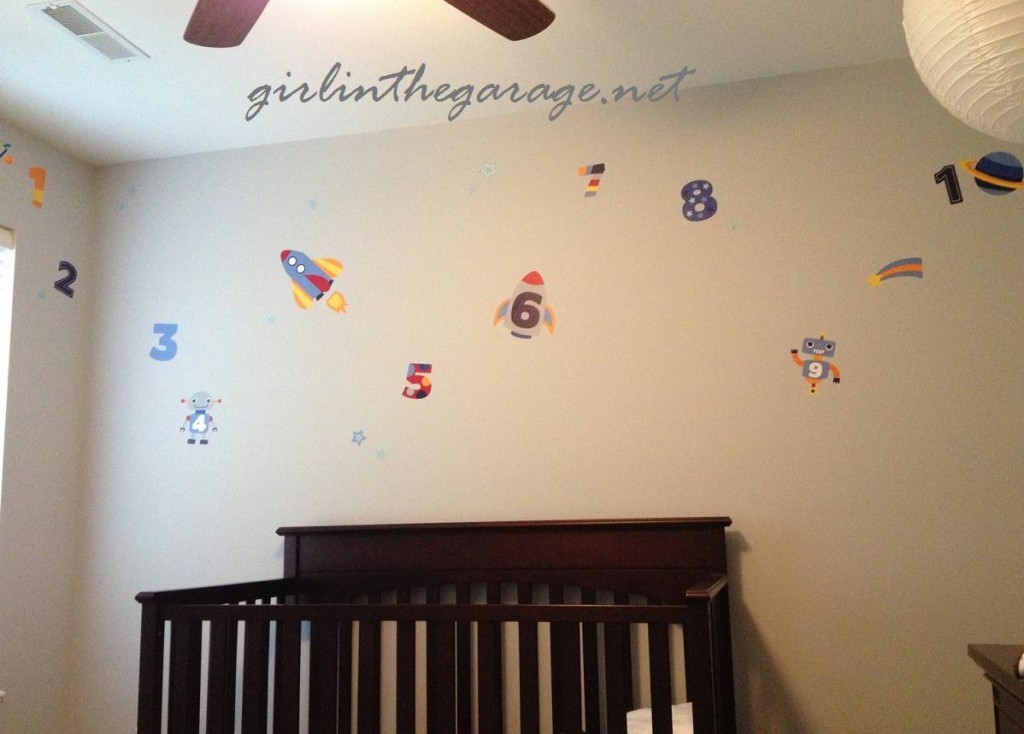 Our younger son's (age 2) room is painted in a silvery-gray decorated with space ships, planets, and out-of-this-world robot removable decals.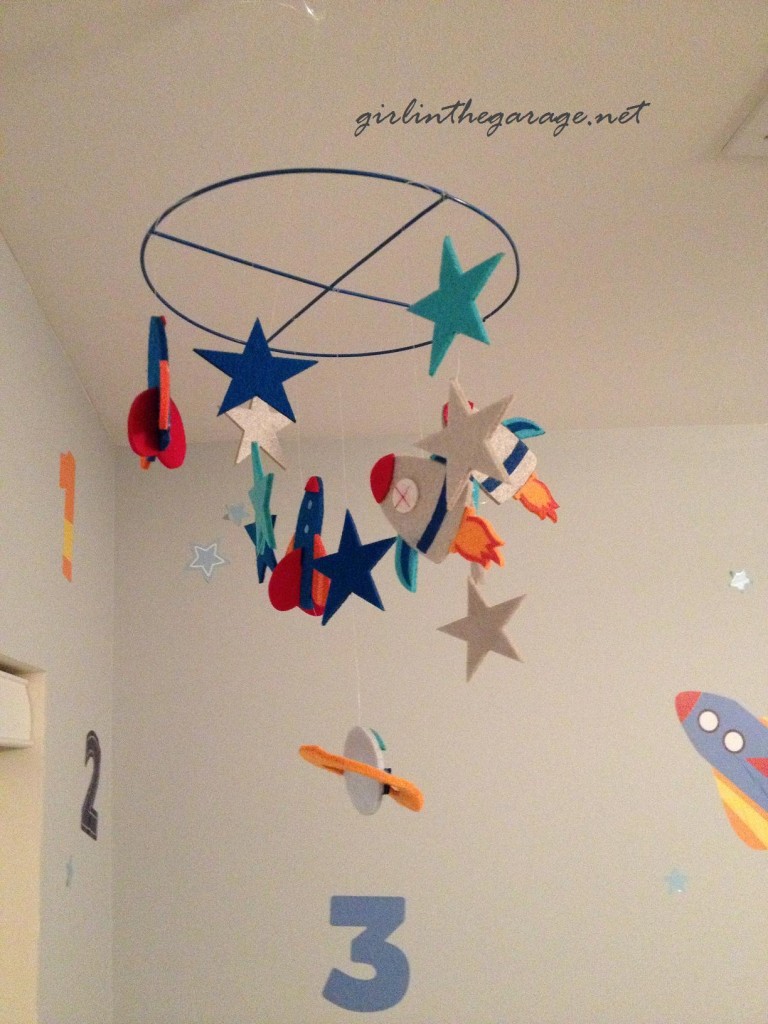 There is a hanging mobile with planets, stars, and rocket ships…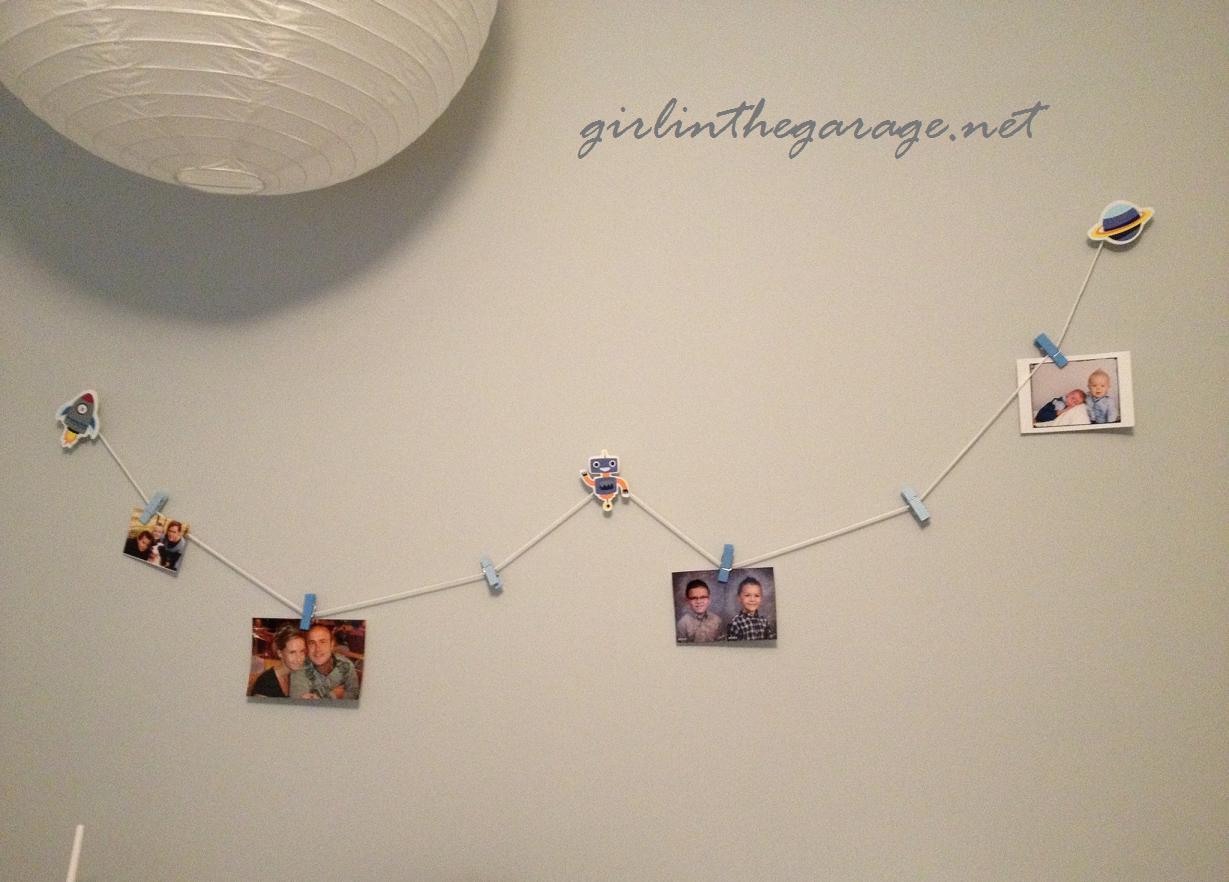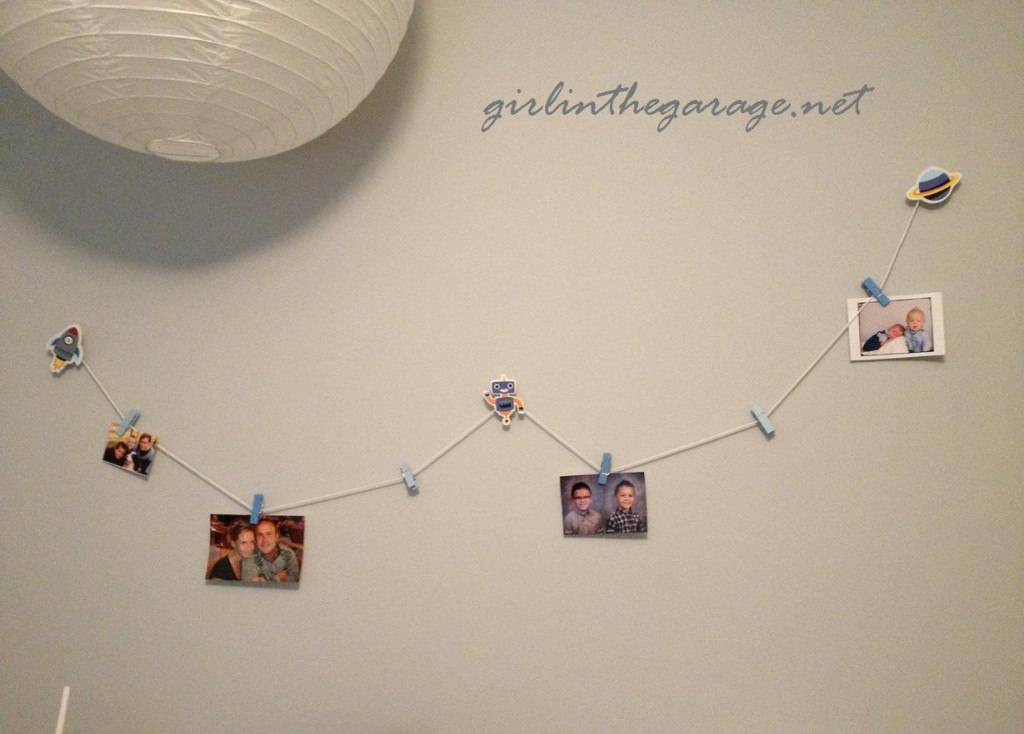 …a large white paper lantern "moon" (which we actually kept from our wedding reception many years ago), and a special place to hang photos or other little mementos.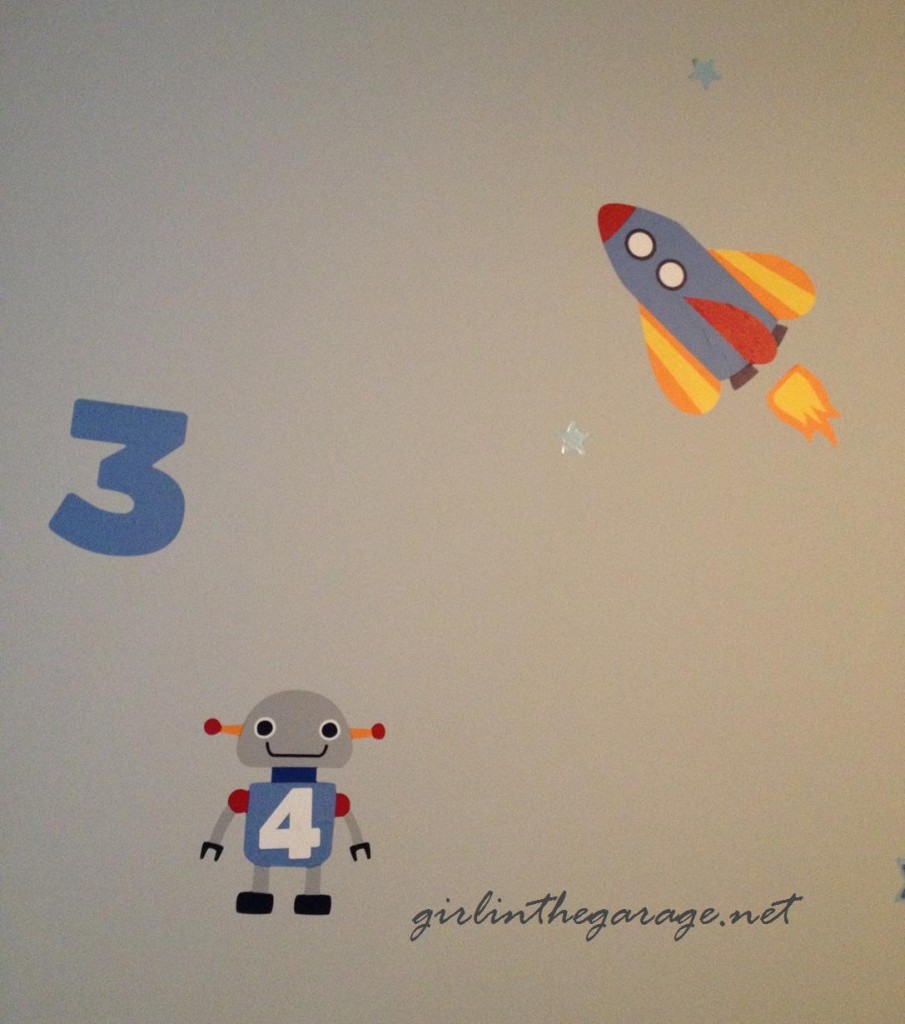 He loves the #4 robot!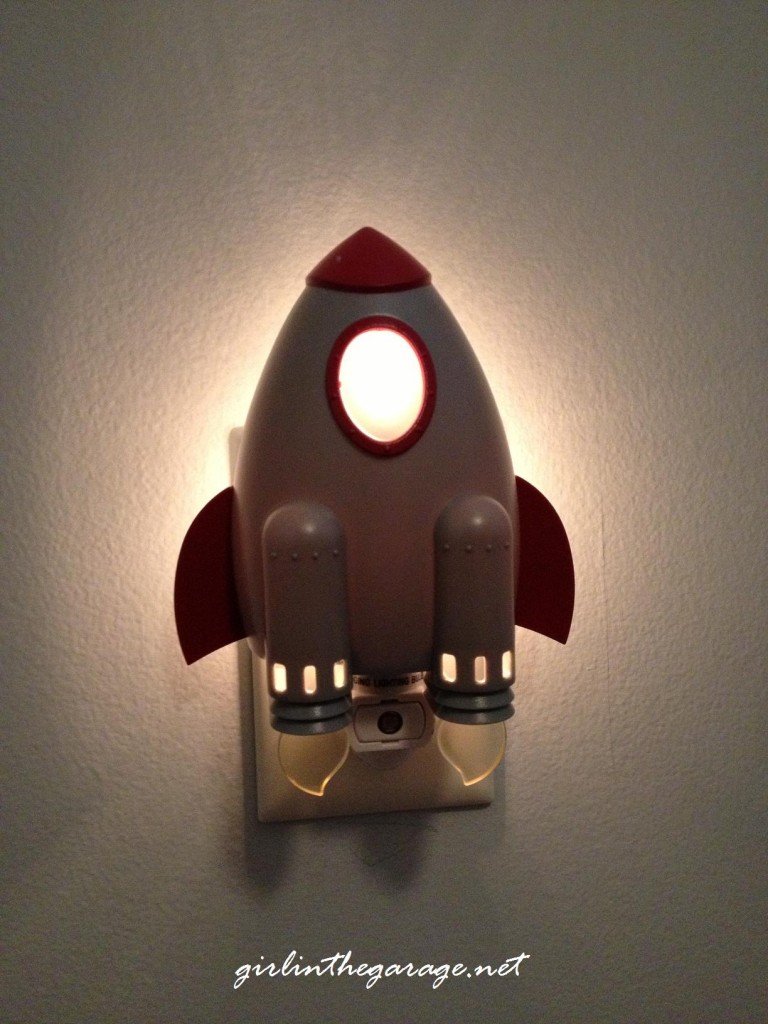 And of course this room wouldn't be complete without a rocket night light for safe travels through my little space explorer's bedtime dreams.
Wishing you joyful days and peaceful starry nights, 
Jen