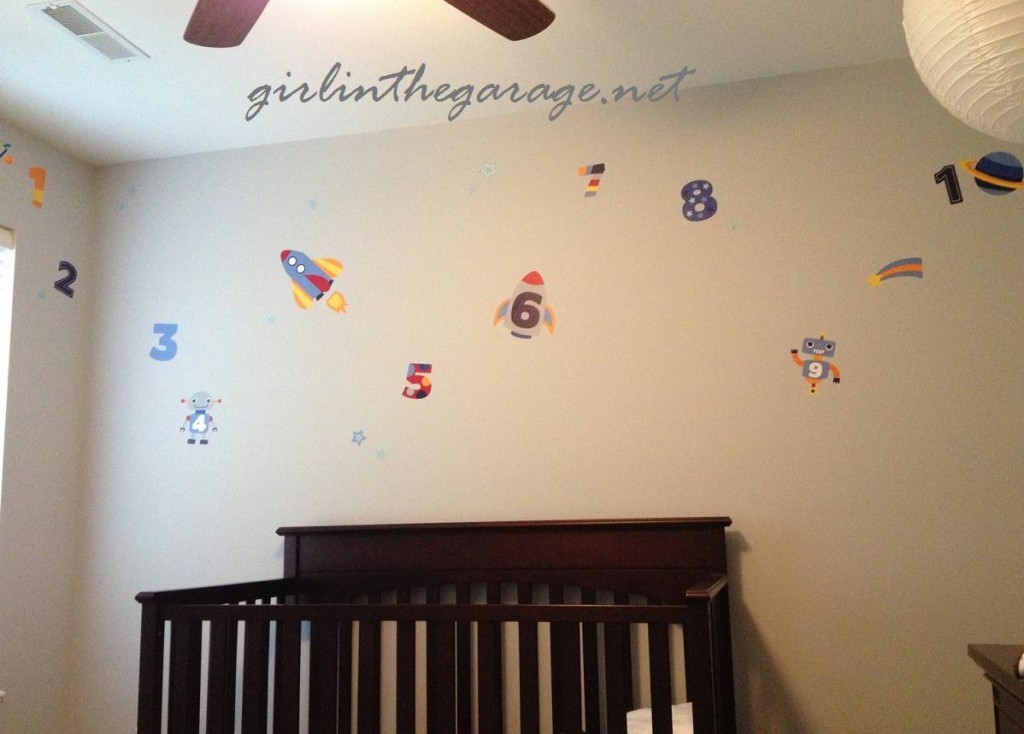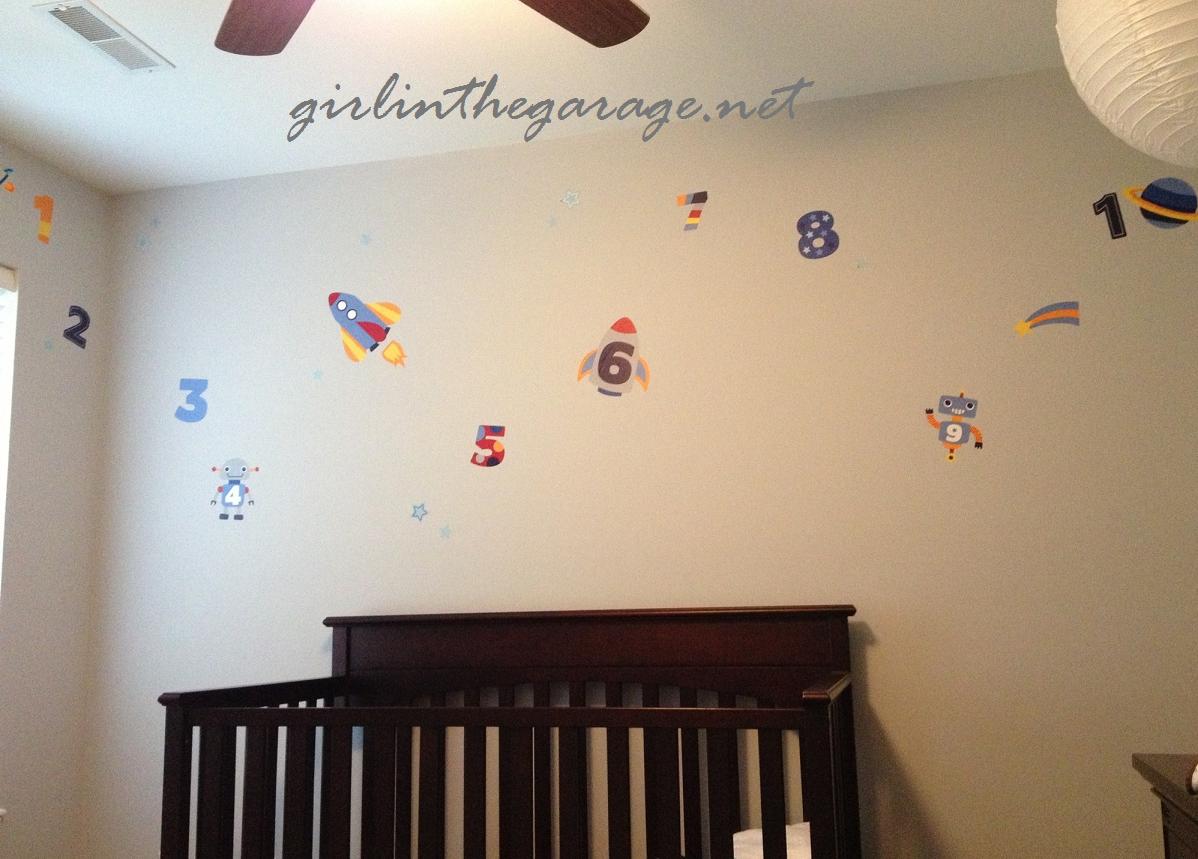 Our younger son's (age 2) room is painted in a silvery-gray decorated with space ships, planets, and out-of-this-world robot removable decals.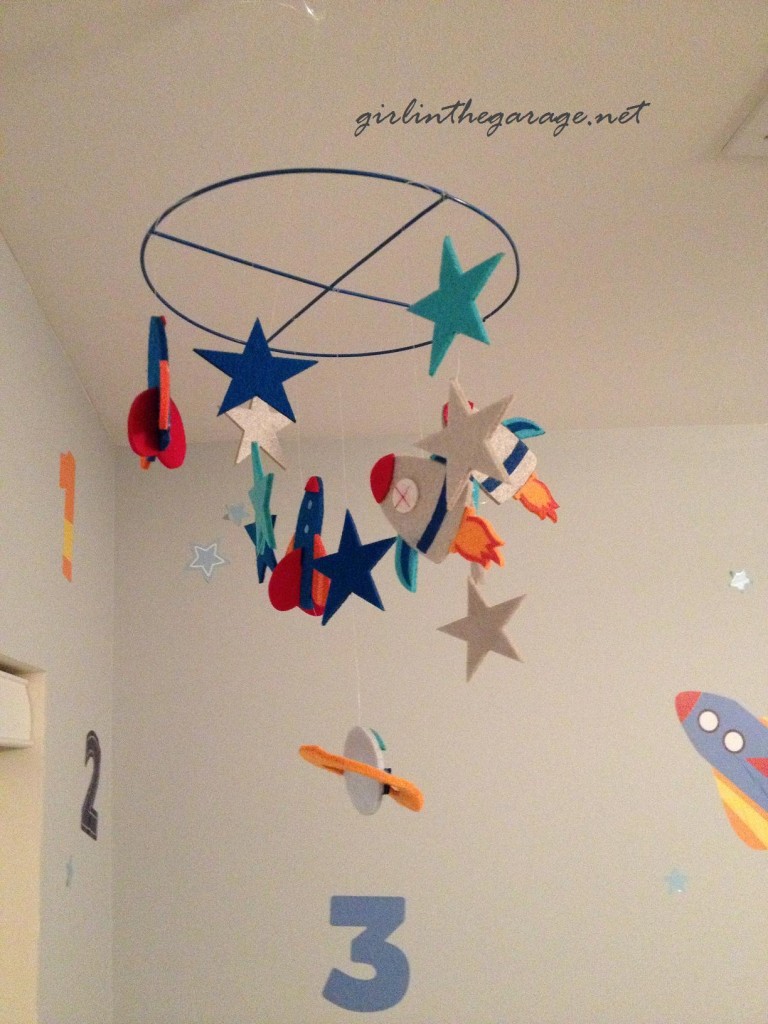 There is a hanging mobile with planets, stars, and rocket ships…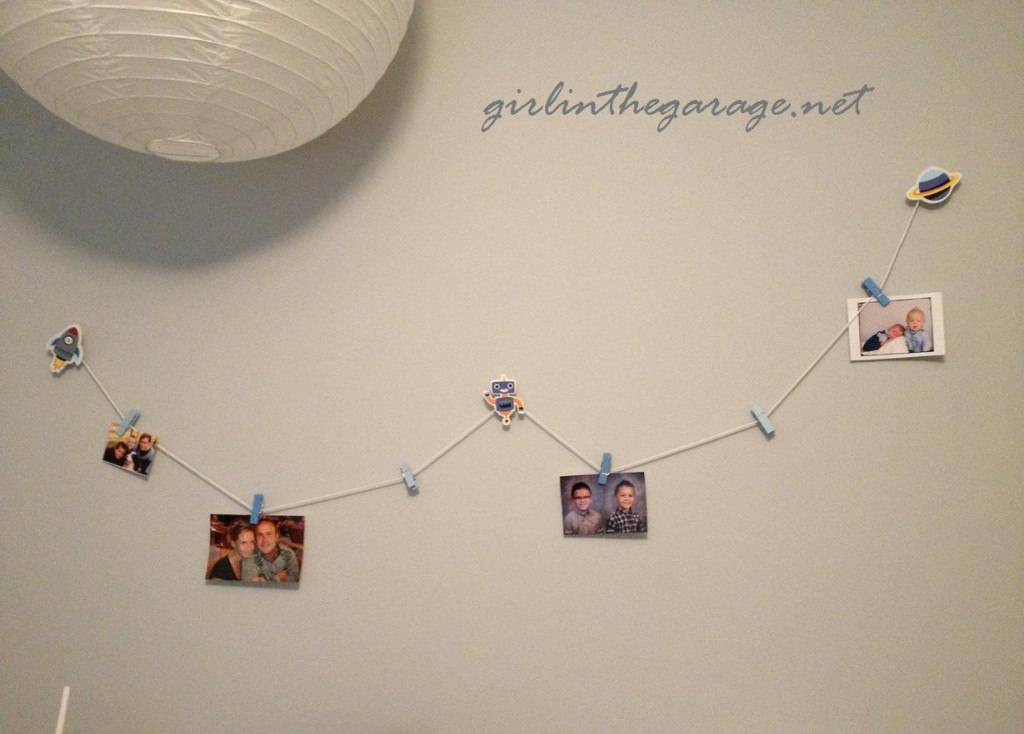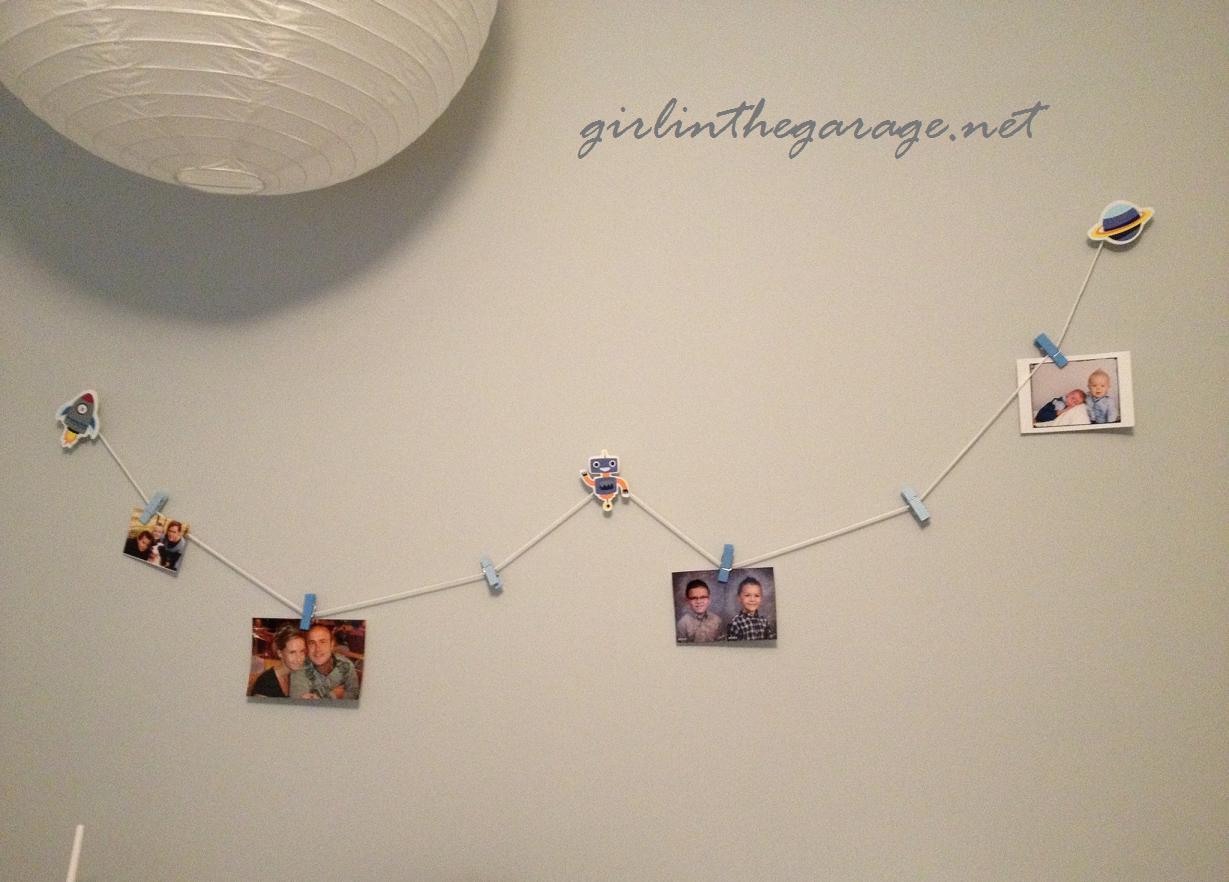 …a large white paper lantern "moon" (which we actually kept from our wedding reception many years ago), and a special place to hang photos or other little mementos.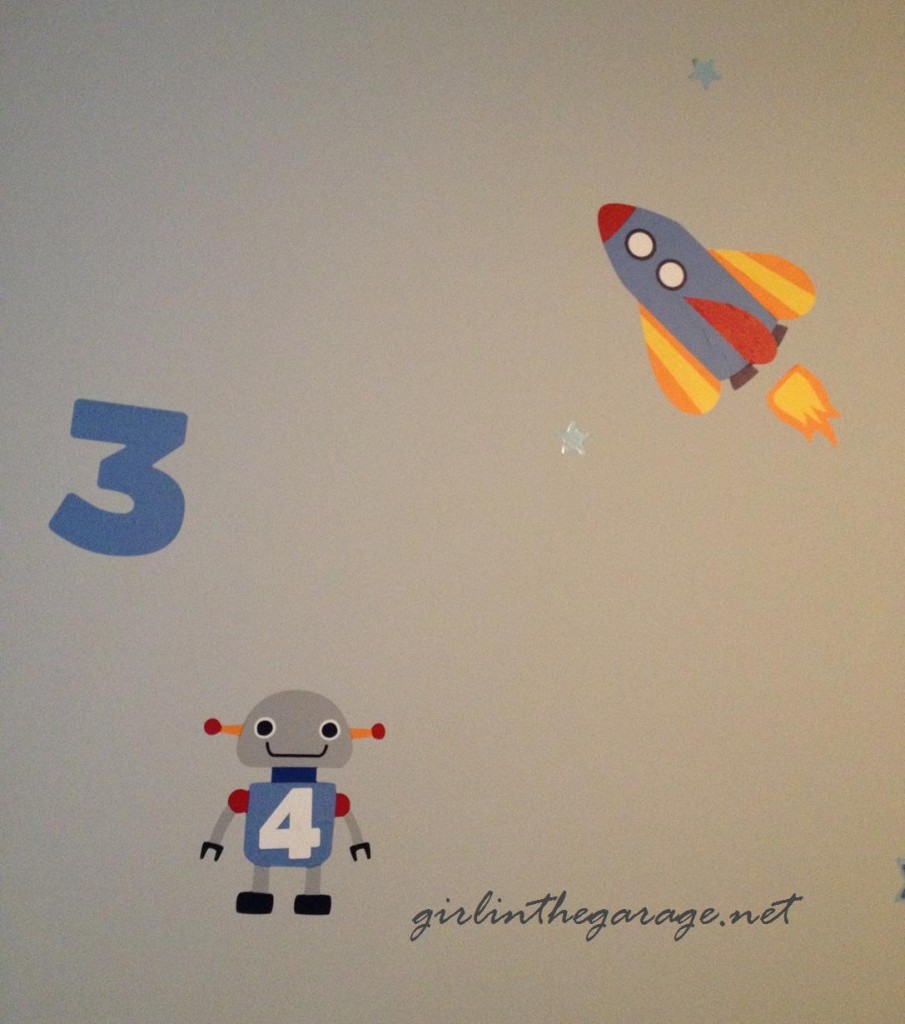 He loves the #4 robot!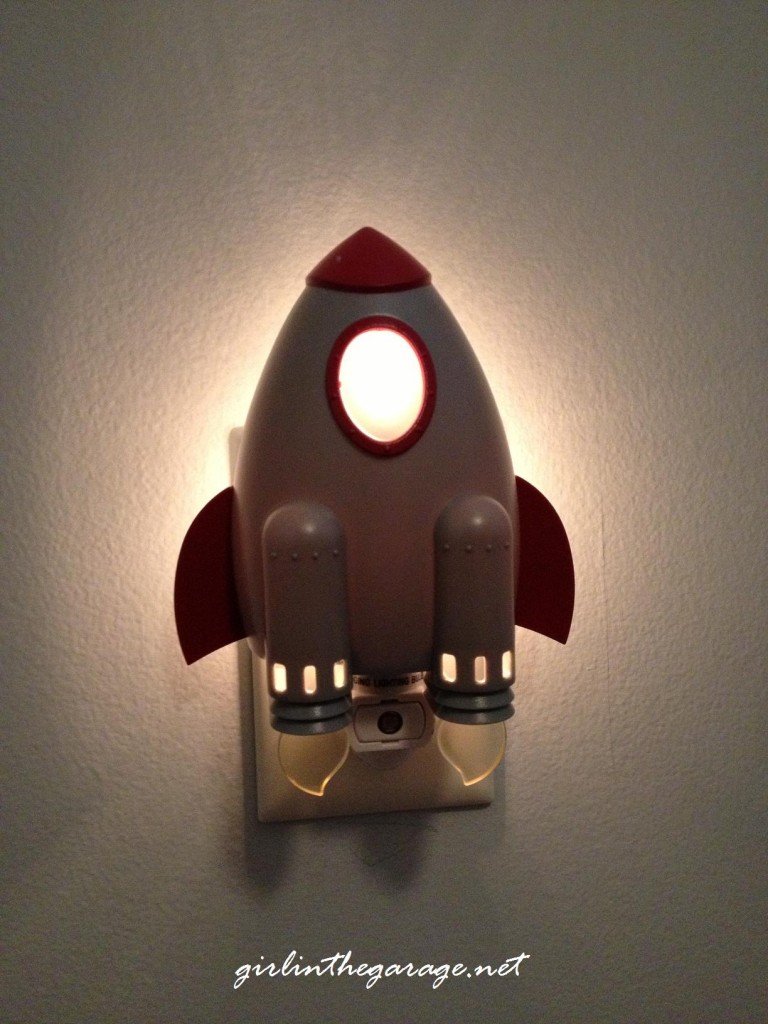 And of course this room wouldn't be complete without a rocket night light for safe travels through my little space explorer's bedtime dreams.
Wishing you joyful days and peaceful starry nights, 
Jen
Join the GITG Community
When you join this thriving community of over 7,000 creative souls, you'll be inspired to discover hidden artistic talents and learn skills to boldly face DIY projects with confidence.
You'll also receive my free guide "Just Paint It: 7 Tips for Transforming Furniture with Confidence."