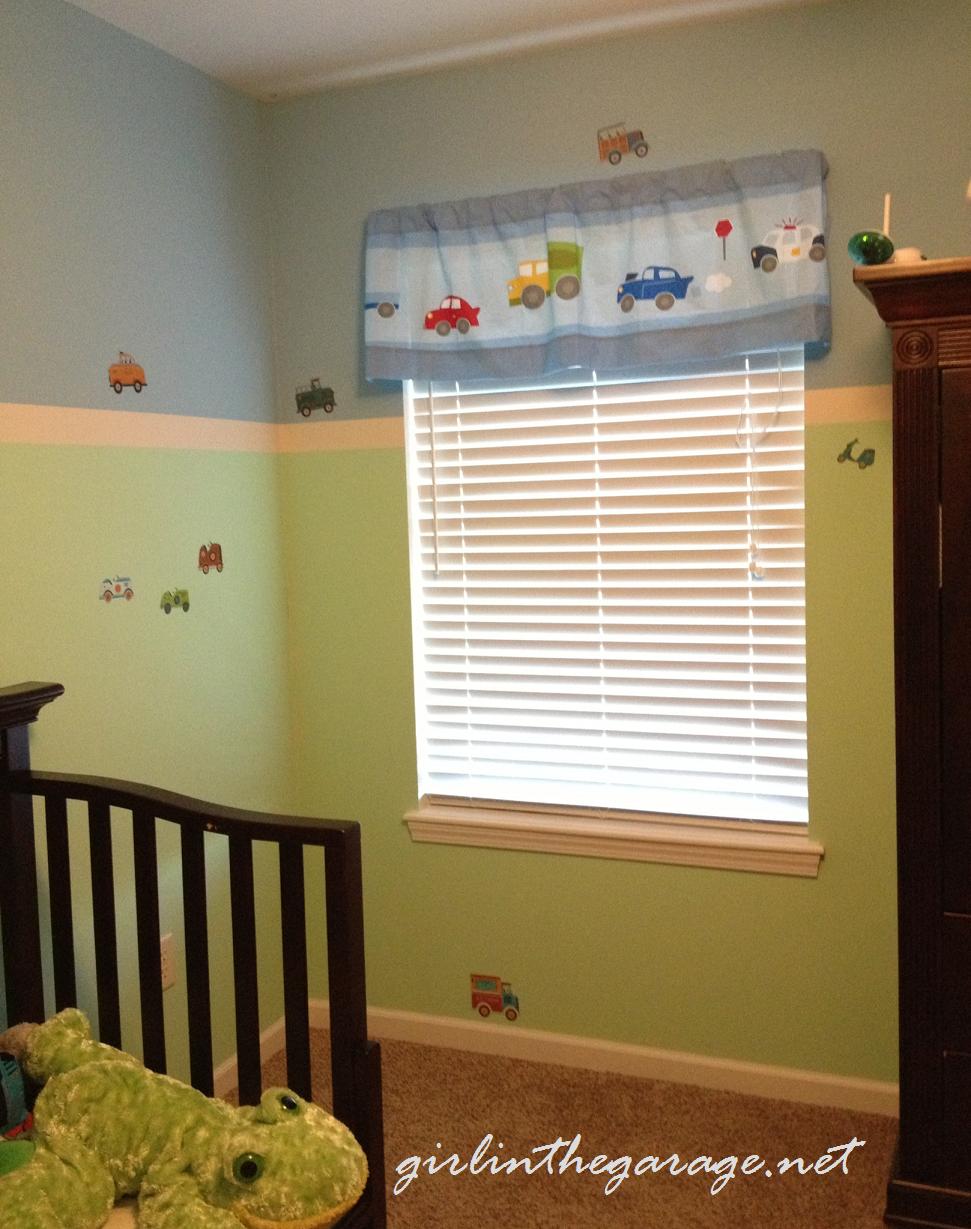 Here is our older son's (age 3) room which is currently a cars/trucks/planes/trains theme in mostly primary colors.  The fun features include removable vintage automobile decals, color-blocked painted walls, picnic table, winding race car track, and boat and car canvas art.  The decals are strategically placed all over the walls to seem as though my son is surrounded by an expansive landscape of roads, train tracks, and skies all filled with vehicles busily going about their day.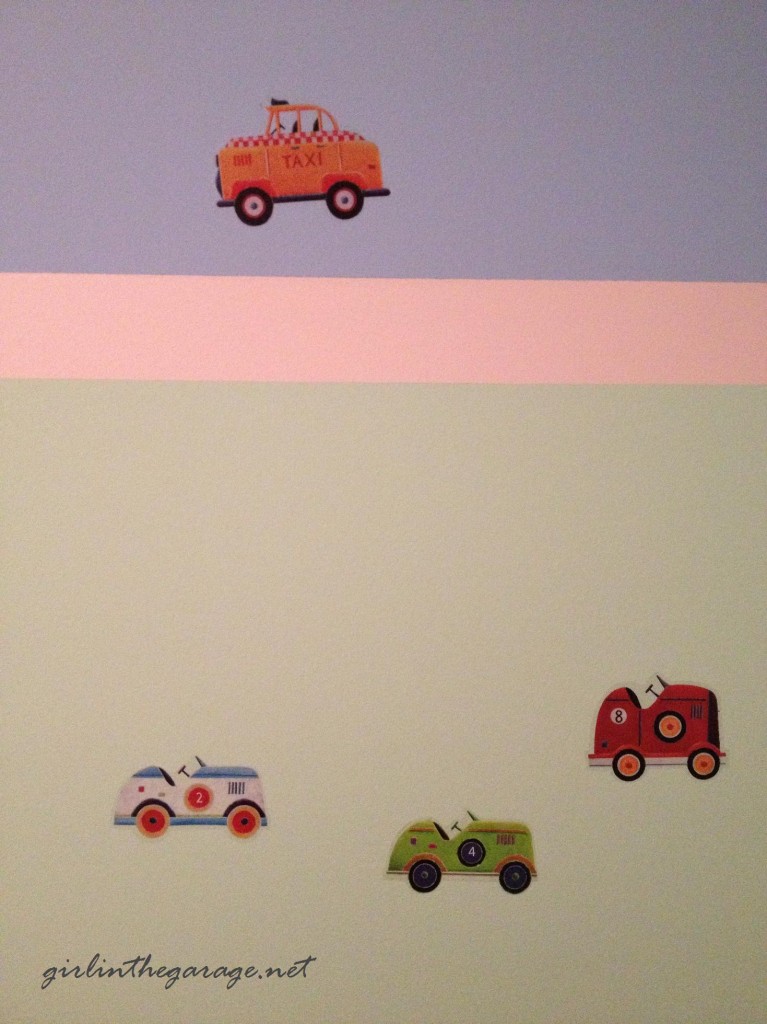 Some vintage race cars are speeding toward an imaginary finish line.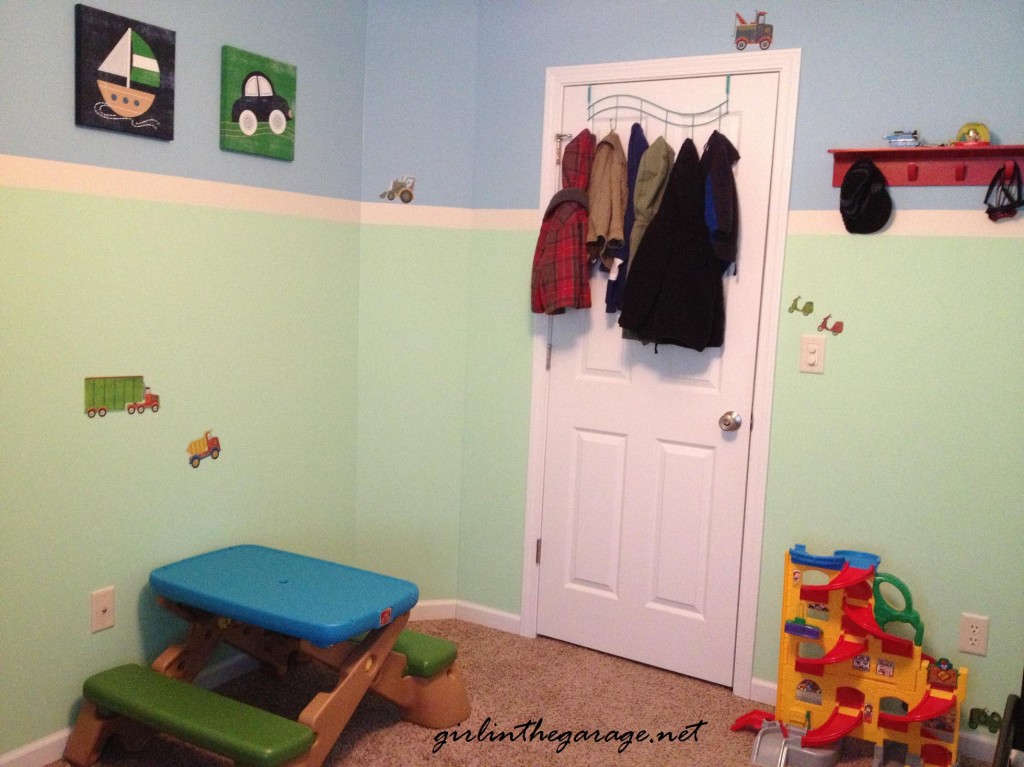 Did you notice his bowtie collection hanging from the red shelf?  =)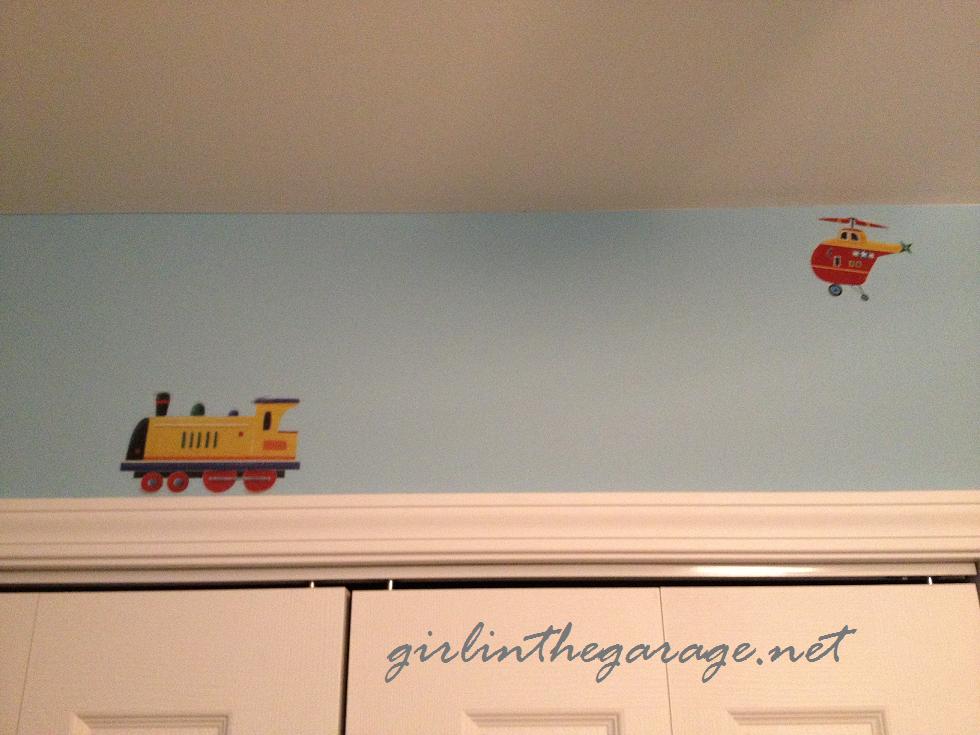 There's a train chugging along above the closet doors, with a helicopter keeping a lookout overhead.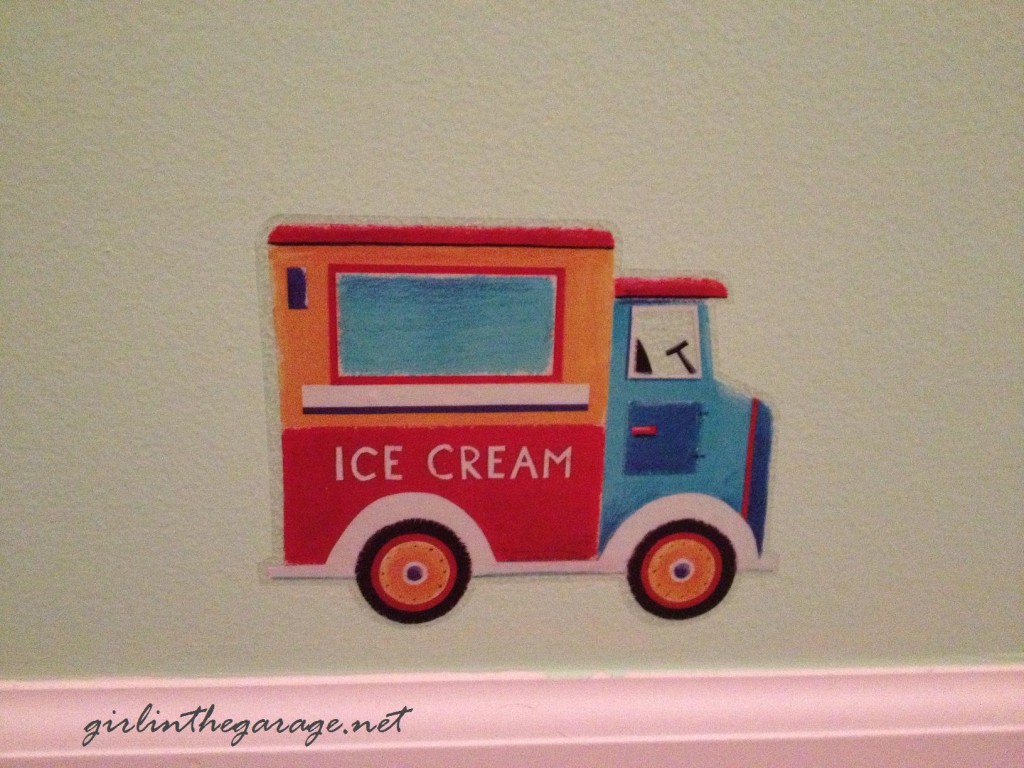 He loves them all but his favorite is the ice cream truck!
Jen
Join the GITG Community
When you join this thriving community of over 7,000 creative souls, you'll be inspired to discover hidden artistic talents and learn skills to boldly face DIY projects with confidence.
You'll also receive my free guide "Just Paint It: 7 Tips for Transforming Furniture with Confidence."