I've never really decorated much for Valentine's Day. I have nothing against the holiday, but I guess I'm usually still recovering from the Christmas season (yes, still!) and also preoccupied with hopes and dreams of springtime that my brain nearly skips it altogether except for a quick romantic dinner with my husband.
Slowly that's changing as our boys are getting a bit older and I want them to be aware of what different holidays are and why we celebrate them. So to get us all more in the V-day mood, I made this DIY Valentine's Day heart mobile. (Love really is in the air!) 😉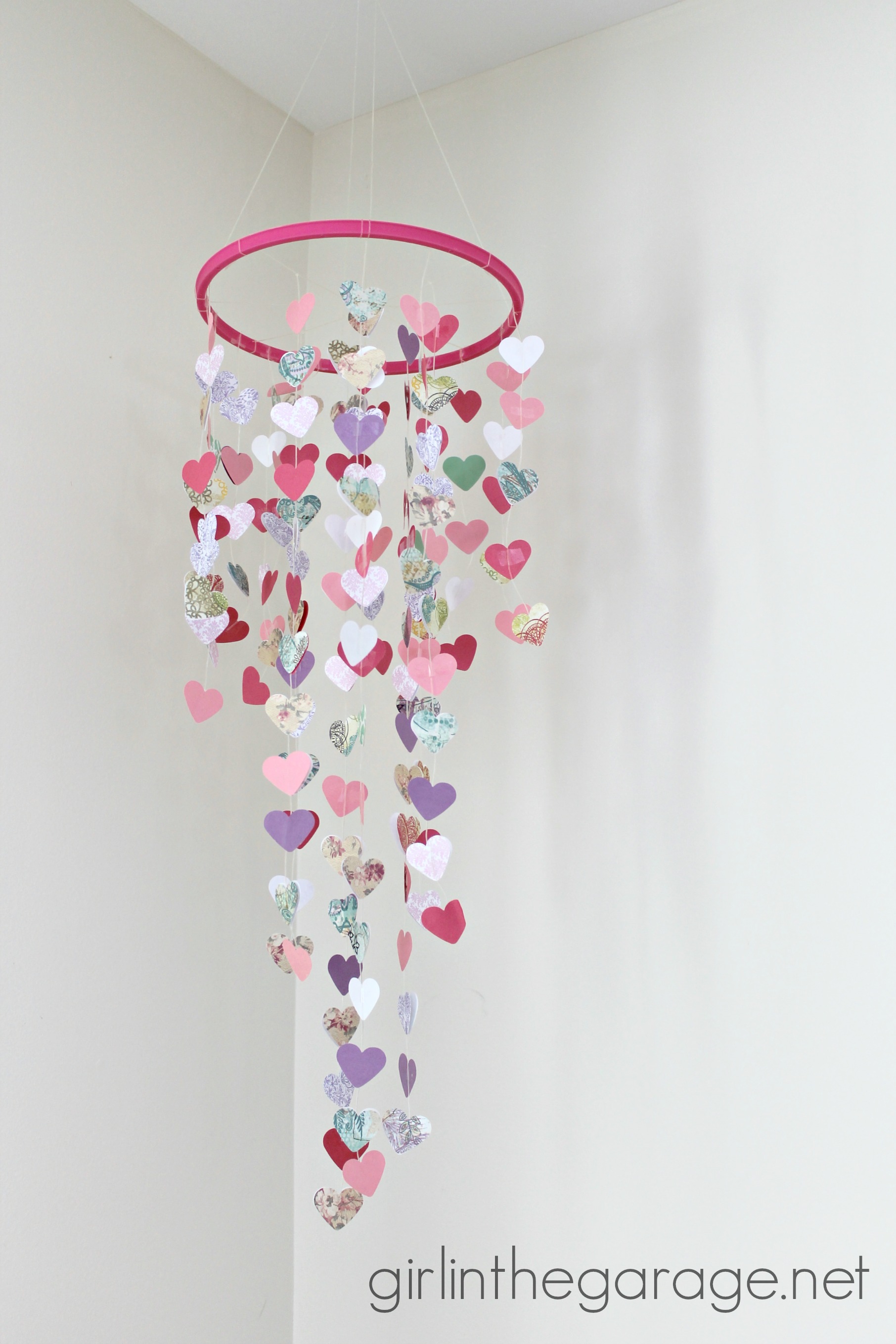 I got my inspiration from those gorgeous butterfly mobiles that you often see in pictures of a little girl's nursery or bedroom. Usually they're pale pink and so light and airy, like the butterflies are literally flying right above you – gorgeous! I've always wanted one, but I really don't think it would go with my sons' decor.
Supplies needed for this DIY heart mobile:
Medium heart-shaped paper cutter, the only item I had to buy for this project

Various patterns of scrapbook paper and some construction paper

Clear Stretch Magic cord, usually used for making jewelry

Embroidery hoop that I rarely used

Clear tape, scissors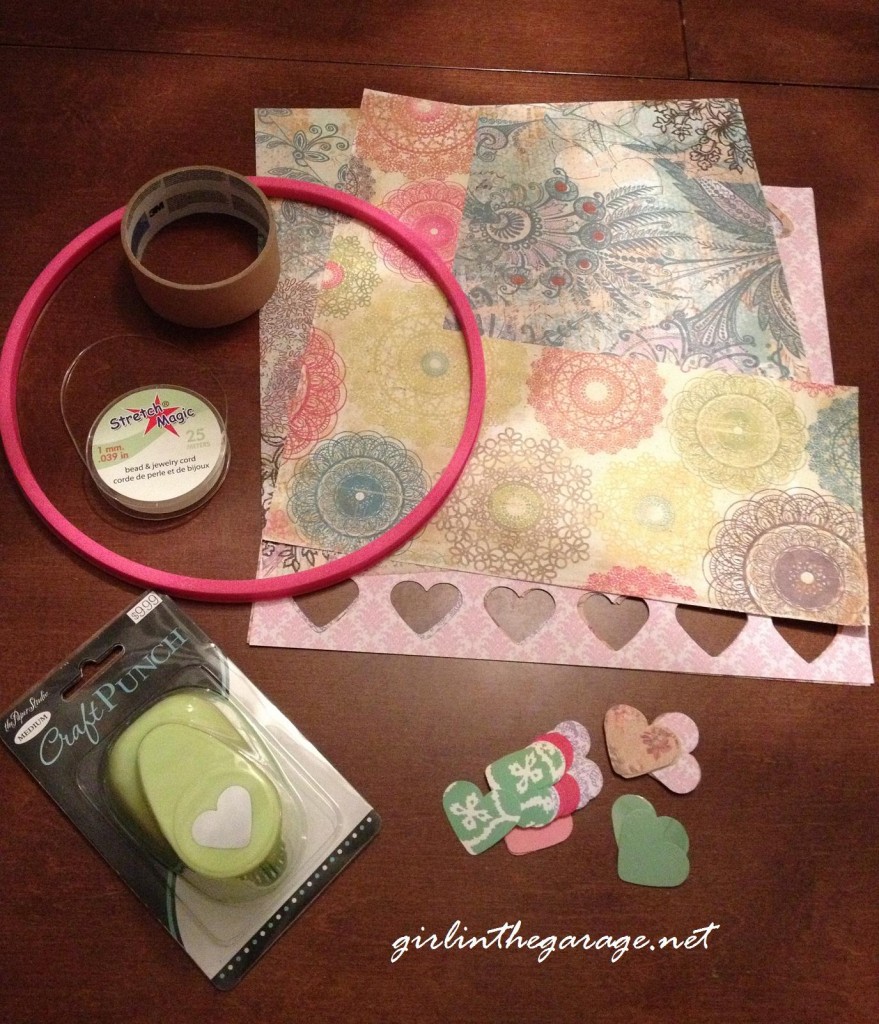 First I cut about a million little hearts out of the paper… and more… and more… Then I estimated how long I wanted the strands to be and cut them.
Then I started taping the hearts to the cord, many of them double-sided except for the solid pink and red ones. I put about 5-6 hearts on the shorter strands.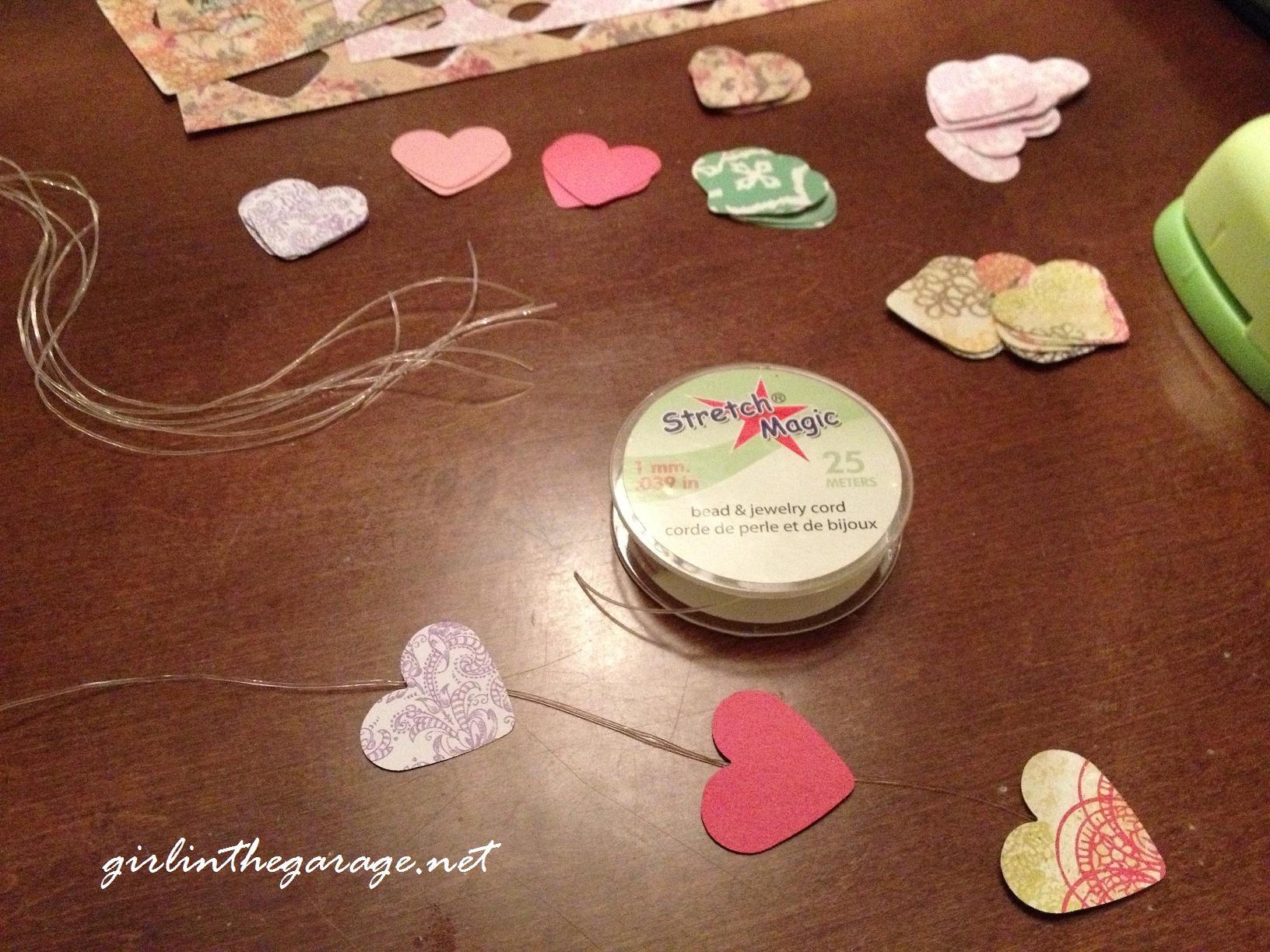 With the shorter strands, I taped them about 1 1/2 – 2 in. apart on the embroidery hoop. Update: It's been a while since I made this heart mobile, and I would no longer recommend taping the strands onto the embroidery hoop. Tying the stretch cord around the hoop would last better long-term than tape.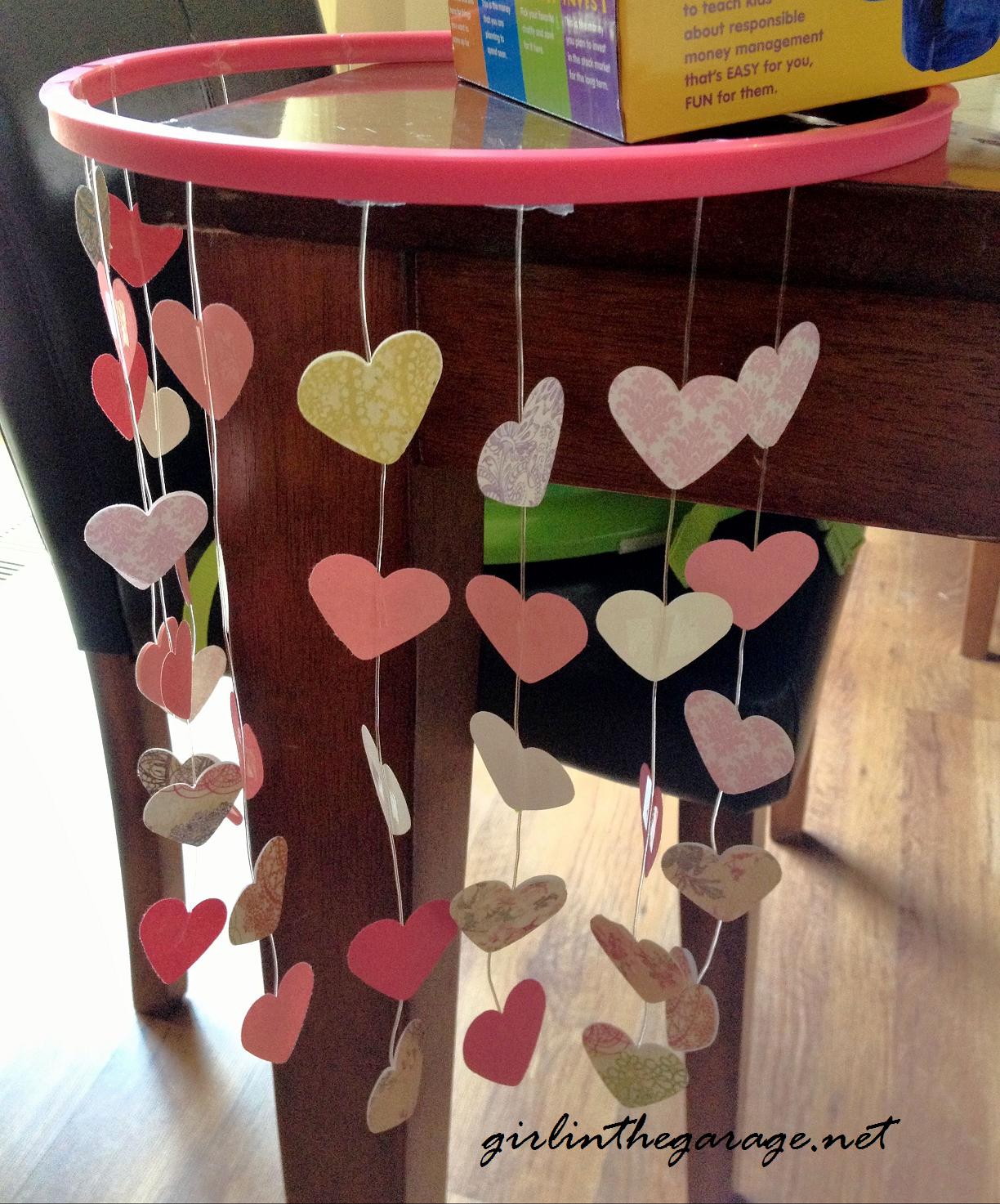 For the longer strands (I made four), I doubled the length so there are about 10-11 hearts on each of them. Last, the longest strands (I have three) have about 14-15 hearts each.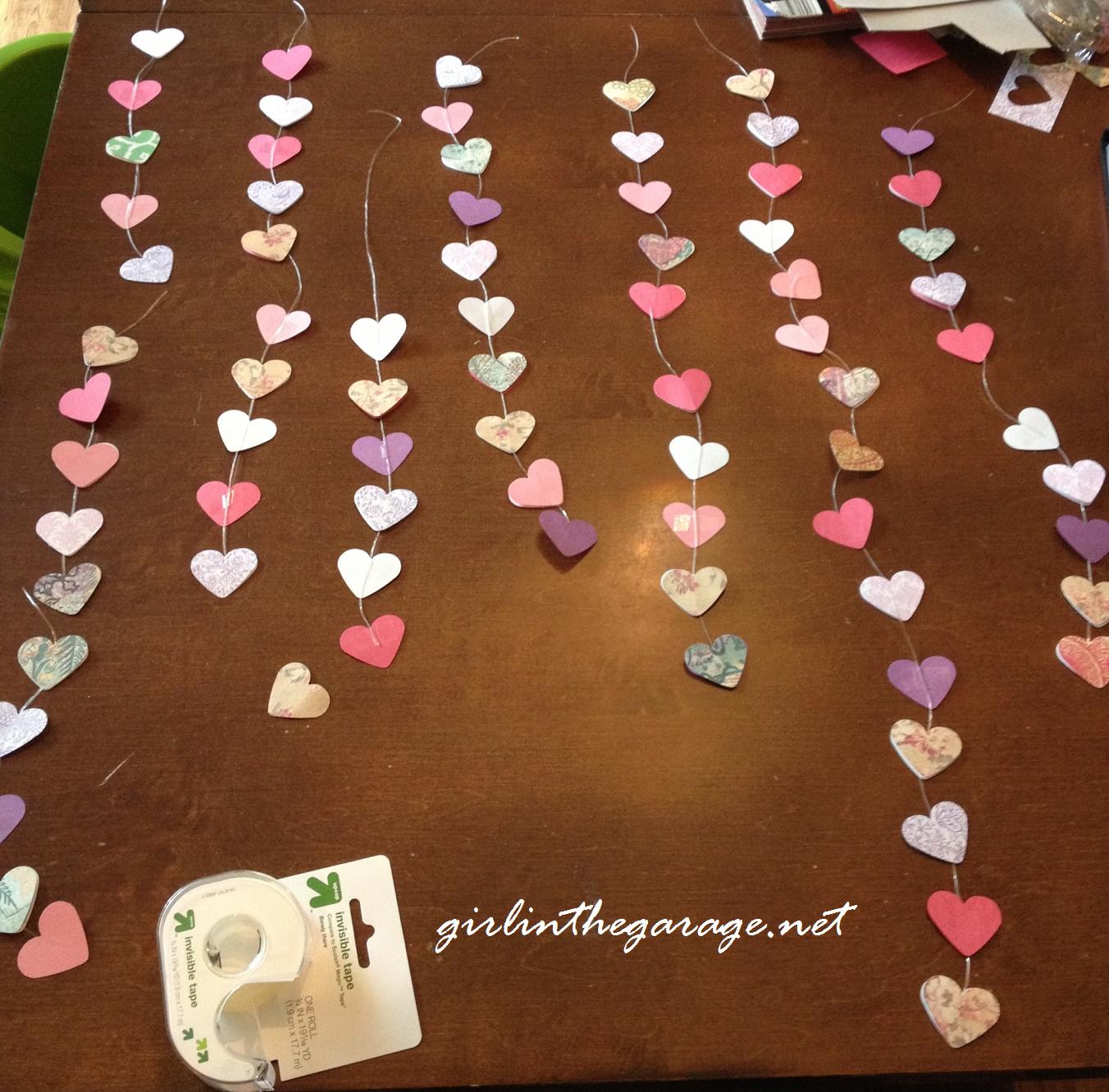 Then I cut two long strands for hanging the mobile and crossed them over the middle to have all four ends tied equally apart around the hoop. Next I cut four more pieces and tied them across the inside of the hoop for hanging the longer strands.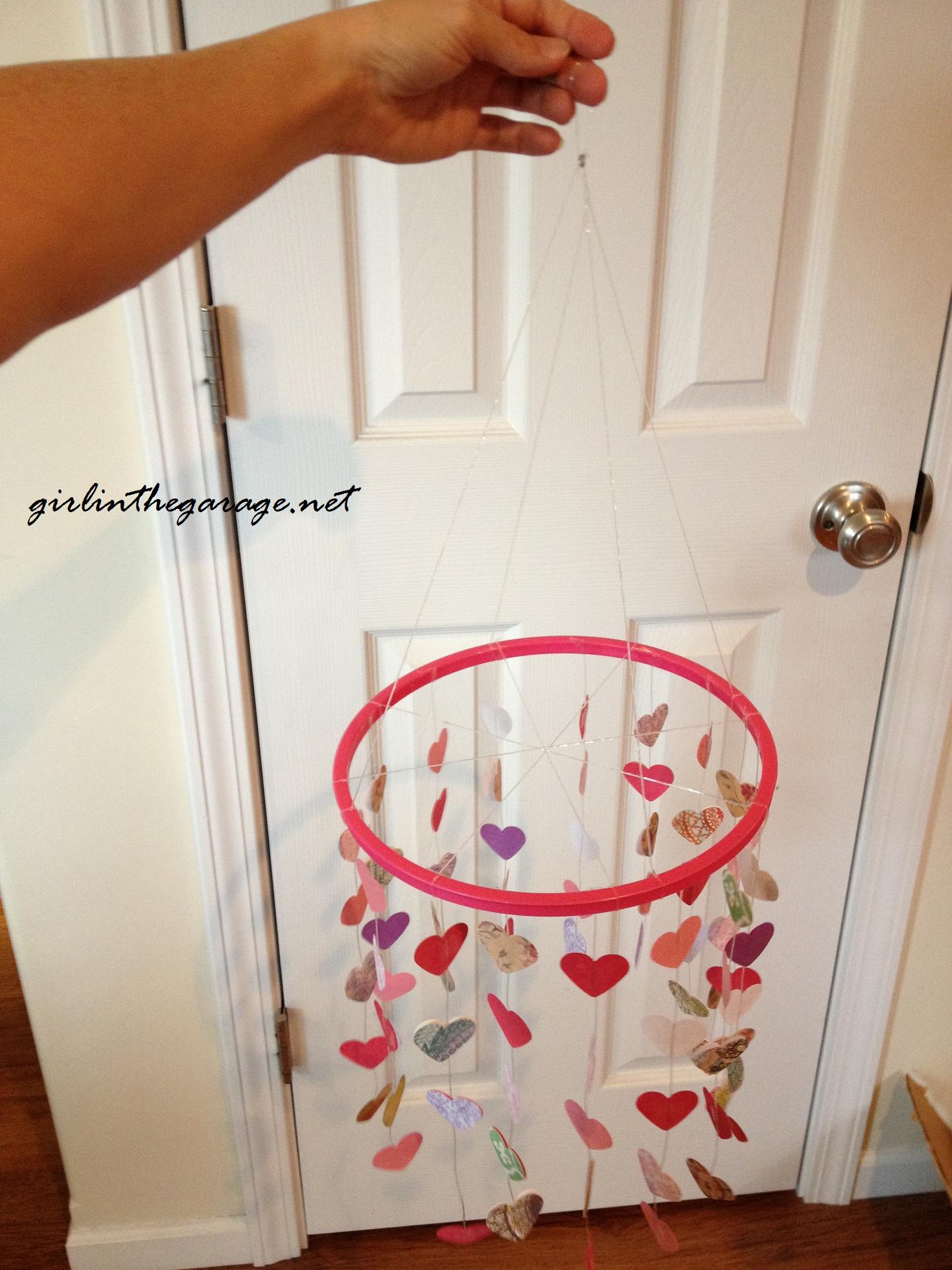 Then I tied the rest of the heart strands to the cord inside the hoop with the longest strands closest to the center of the grid pie. (I keep calling it a grid in my head but does it have to be a pie since it's a circle?) Here's a view from above after all the strands were tied on: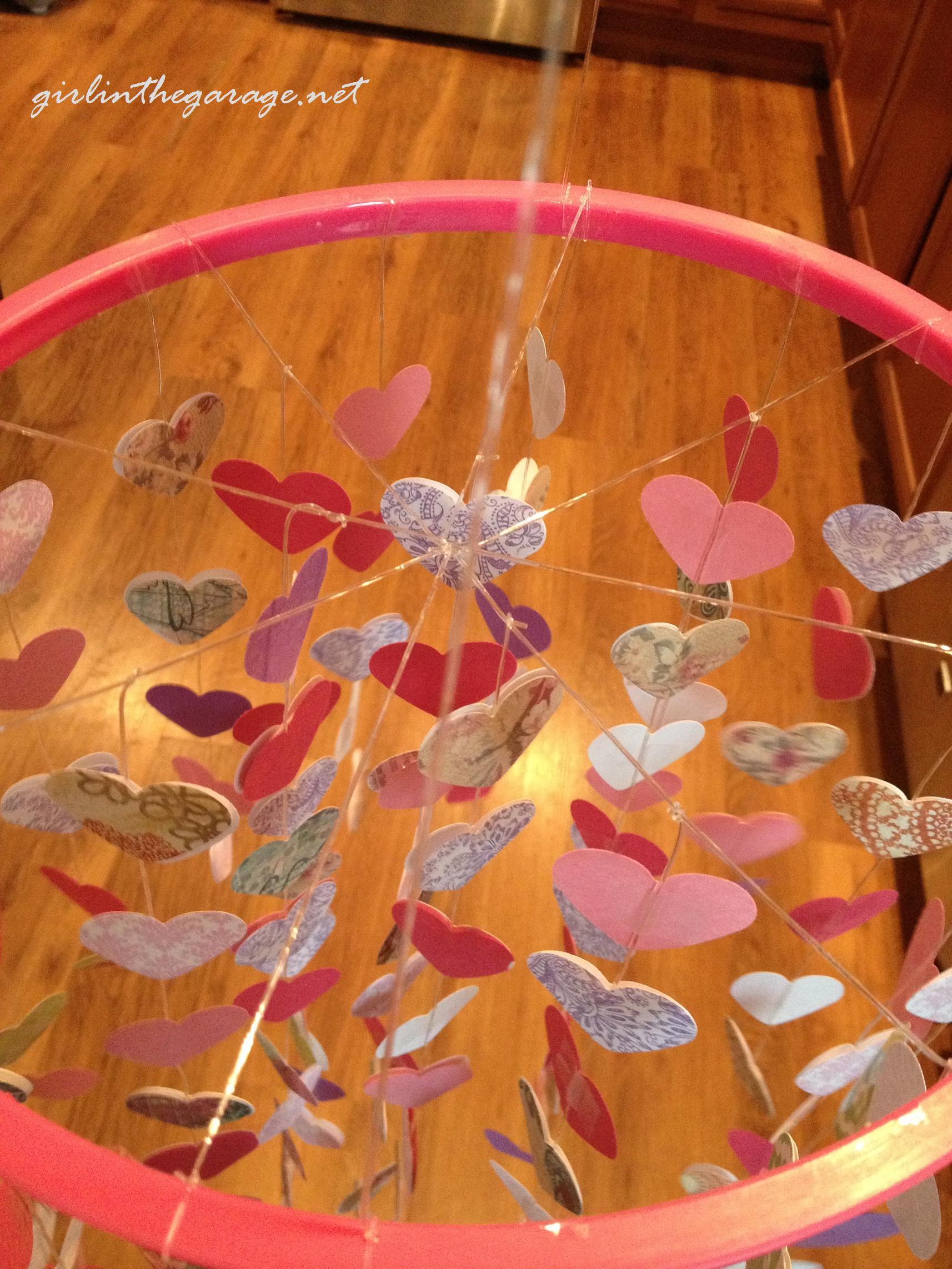 I decided to hang it in an empty corner of my dining area so we can all enjoy looking at it. My husband came home from his business trip and couldn't believe that I made it! Here's the view from under the mobile: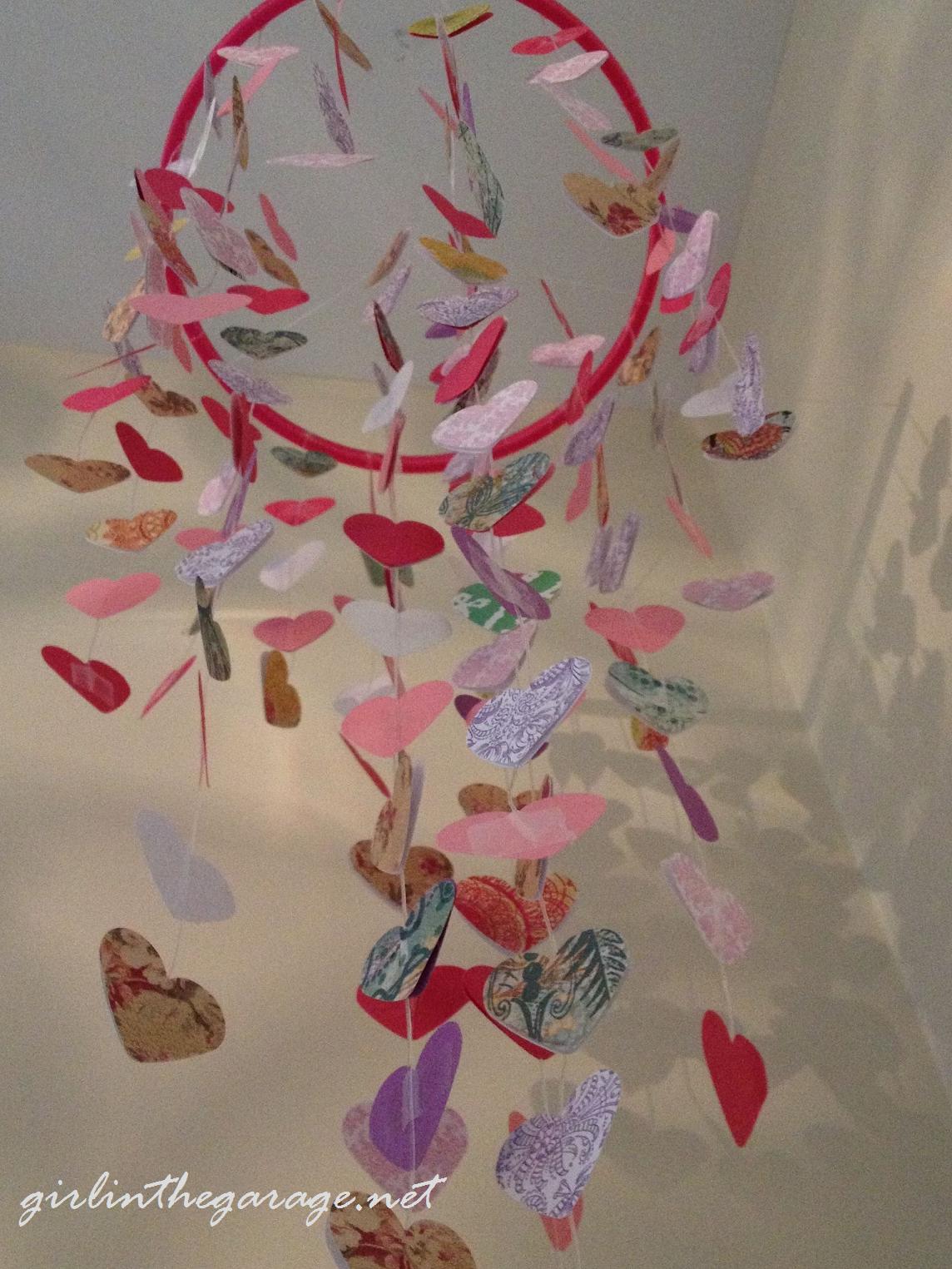 And here's another up-close view of all the pretty hearts: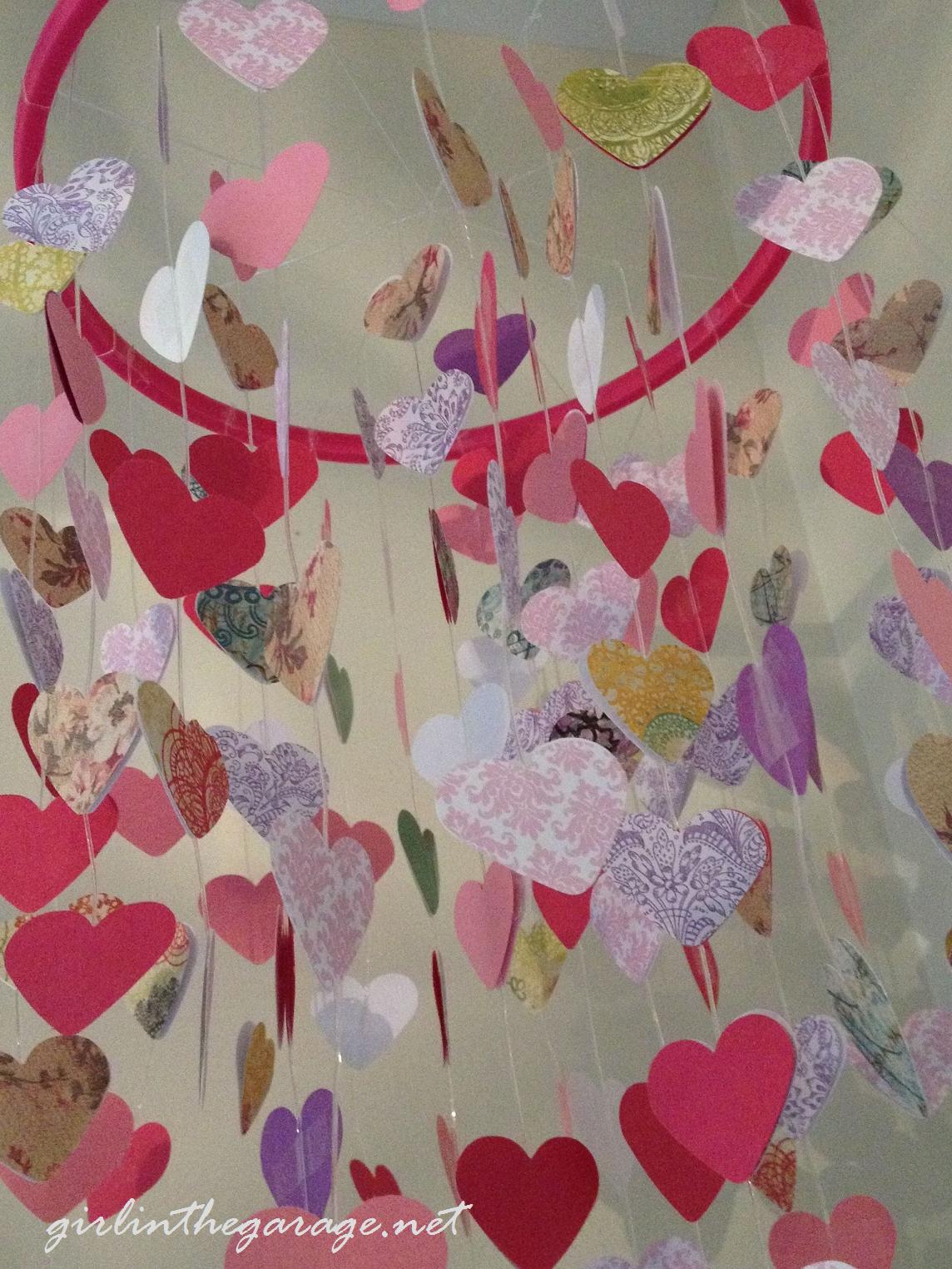 And finally, in all it's 30 inch (from hoop to bottom heart) glory: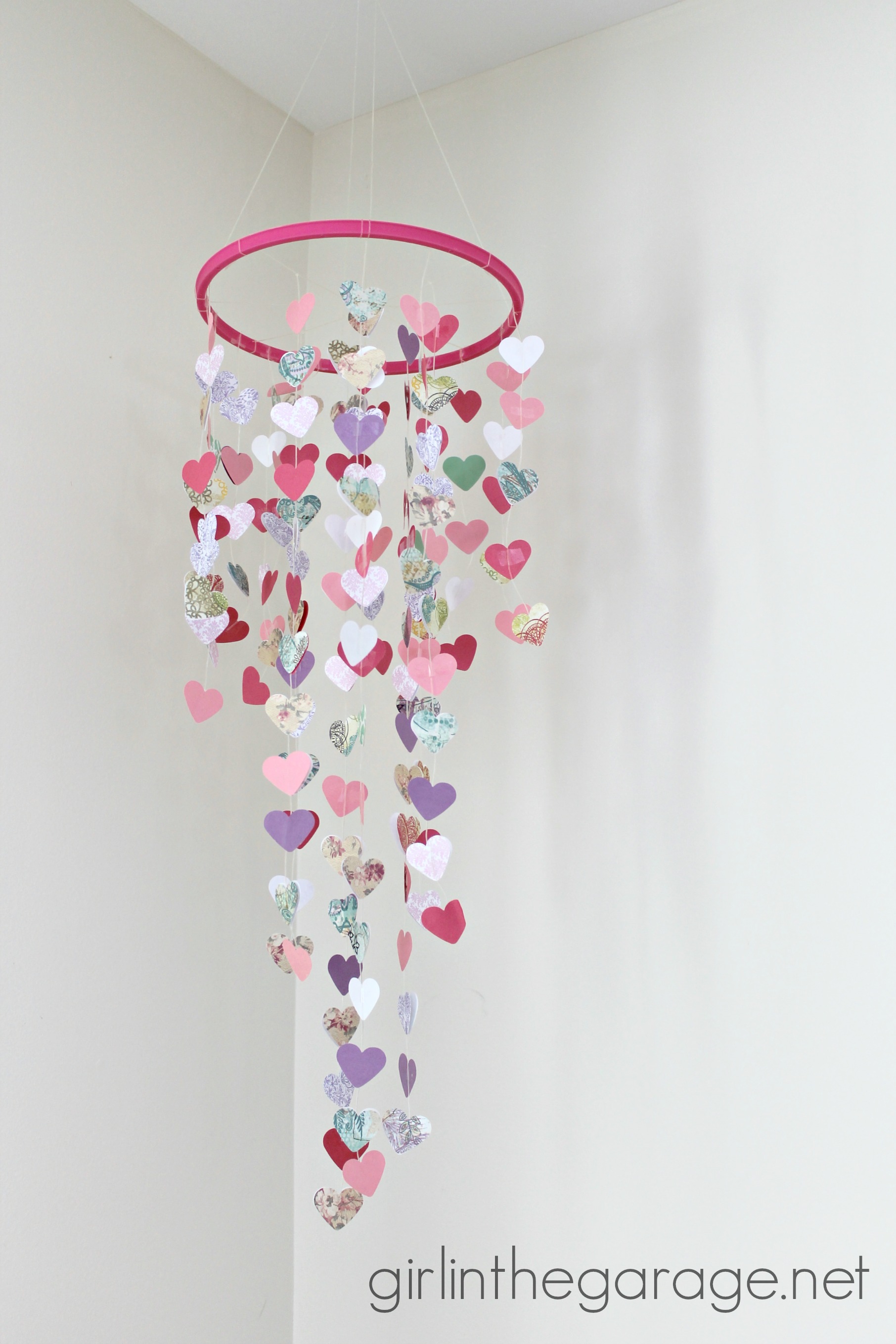 And who knows, maybe one day I'll have a reason to make one with pale pink butterflies…
Thanks for stopping by and visiting my DIY Valentine's Day hanging heart mobile tutorial – I'd love if you'd Pin or share this project with a friend!
– Jen