Today I'm sharing some of the awesome finds I bought while thrifting and yard sale-ing over the past week.  Some of them will get makeovers but there are a couple I'm leaving as-is.  😉   Enjoy!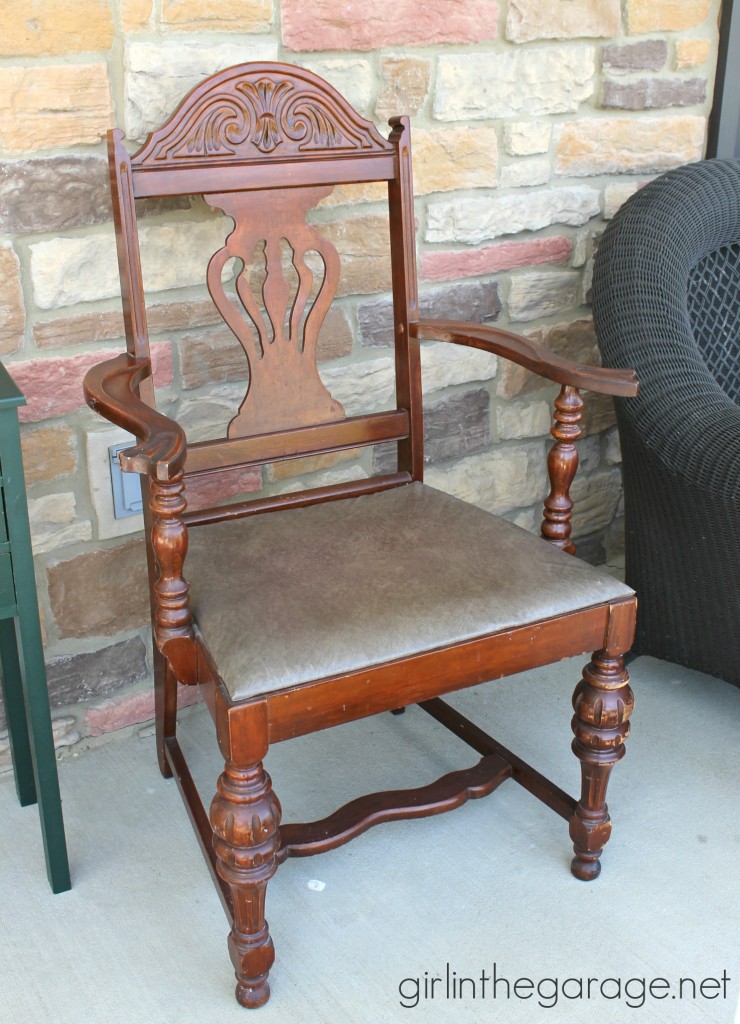 This cool vintage chair will get an update.  That plain seat is killing me!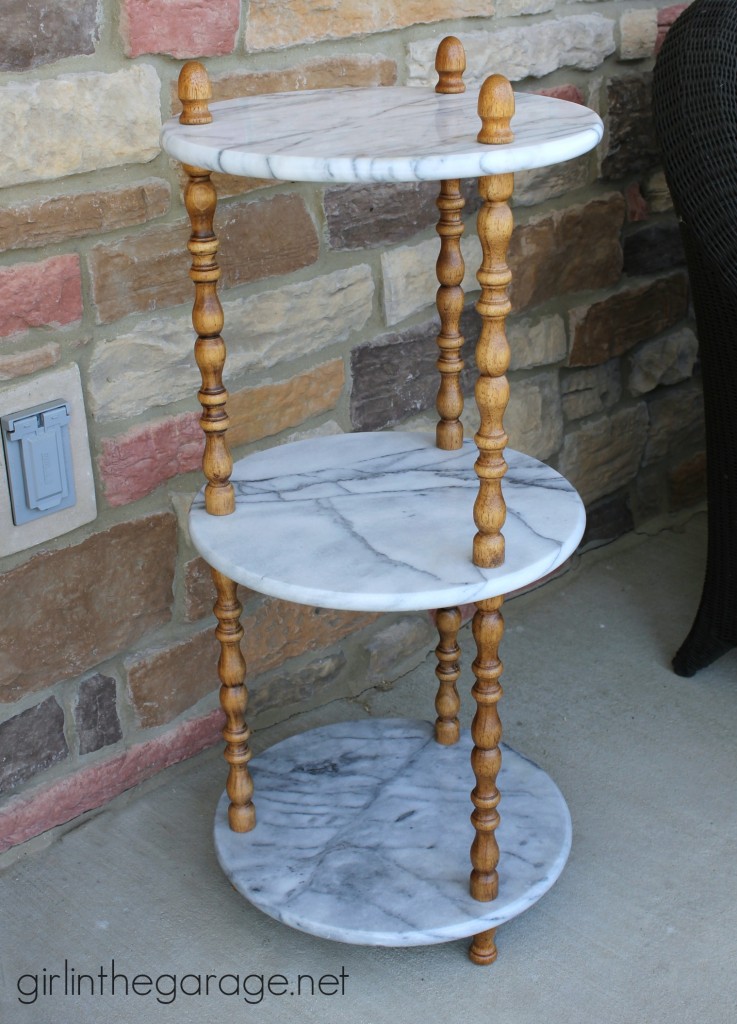 I love love love this marble table.  I'm not touching the marble, but the spindles would look much better in a different color- don't you think?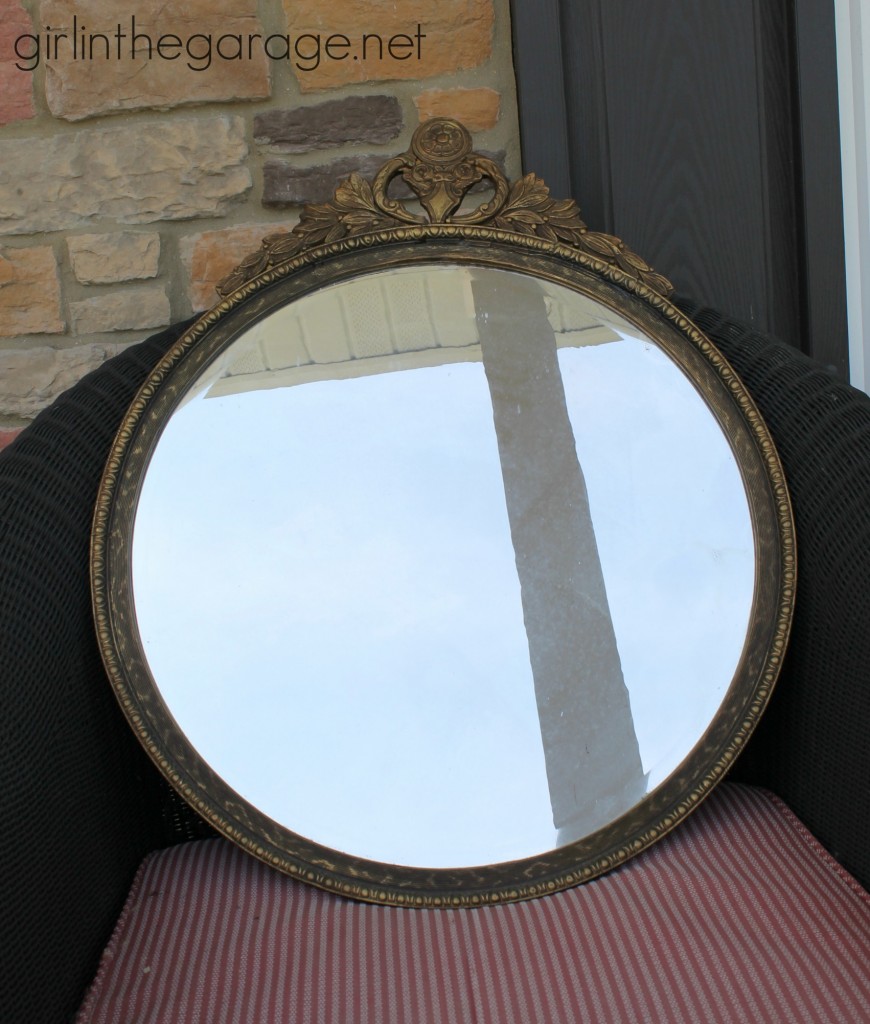 This vintage mirror has been sitting in my living room for a few days now making its way into my heart… I think it's a keeper, and I think I know right where I'm going to hang it!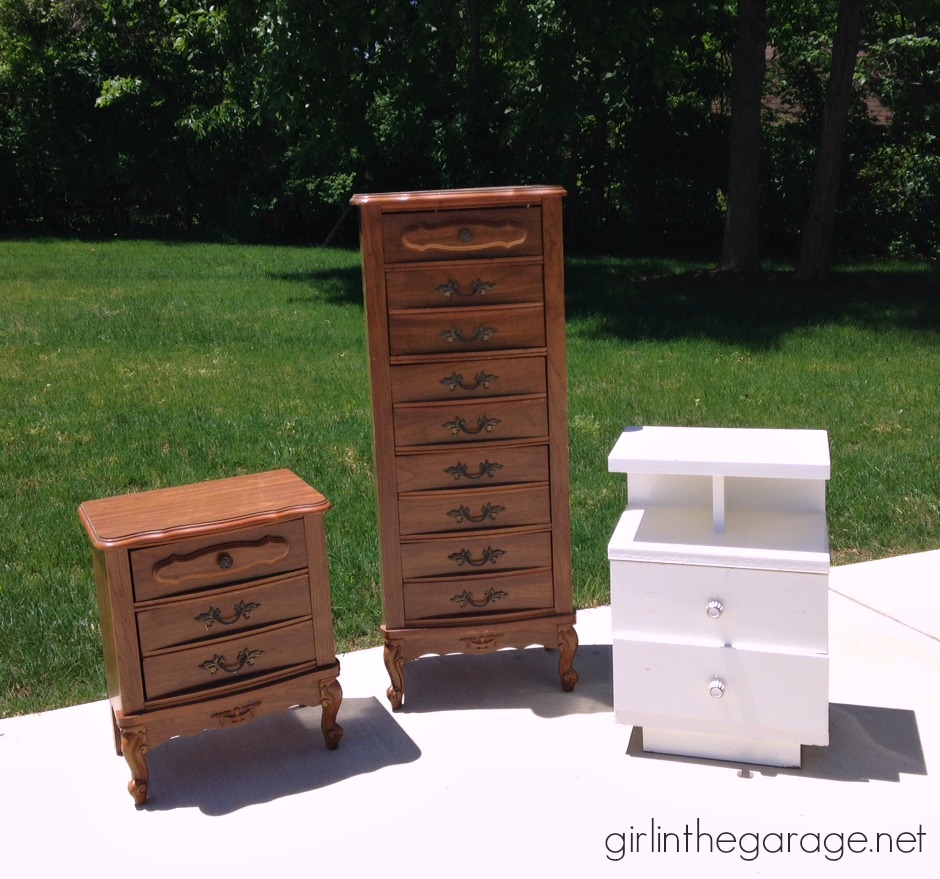 I love this furniture I bought!   I have a plan for the white table (I'll be starting it this weekend hopefully) but I'm not quite sure what I'm going to do with the other two yet.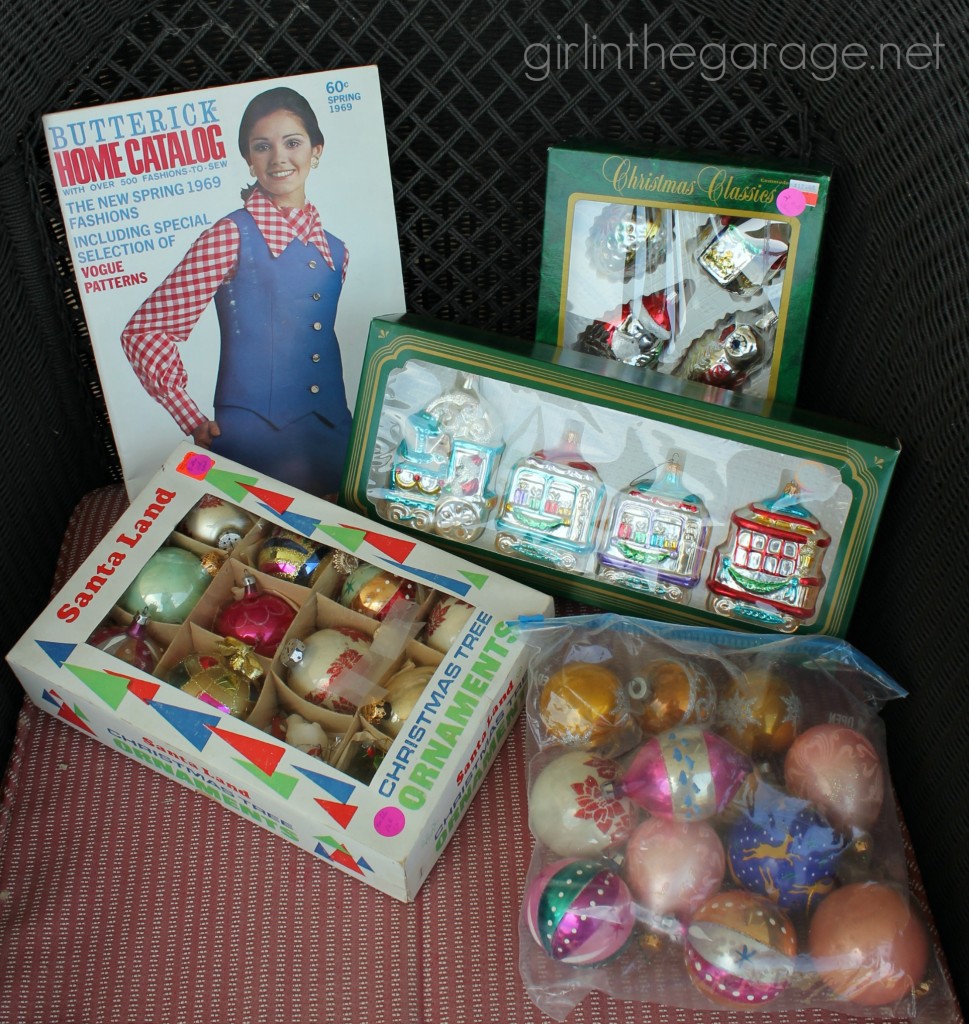 The Butterick sewing catalog from 1969 is definitely a treasure.  I'm going to share some of the awesome pictures inside in their own blog post, because they deserve it!   The ornaments are gems too, and mostly in really good shape.  I'll probably put them in my booth when it gets closer to Christmas.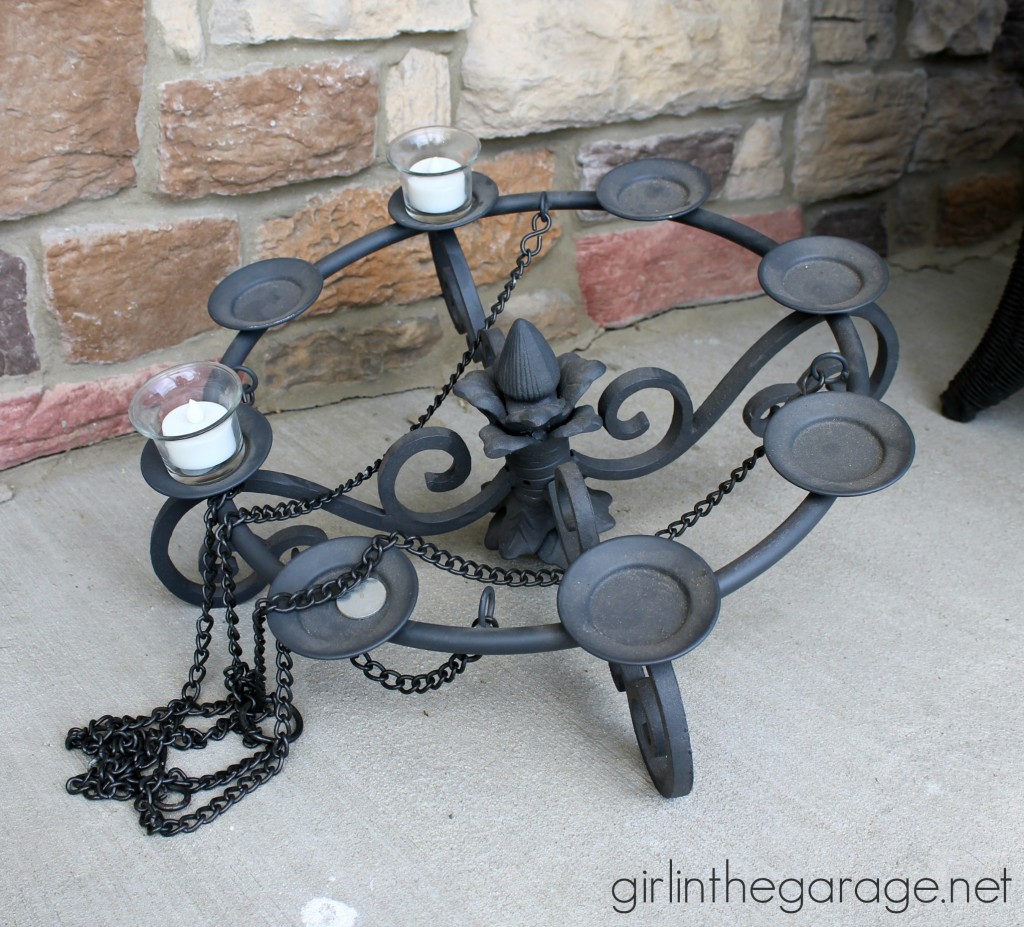 This chandelier was a great find, and it is heavy.  It has magnets that hold all the candle holders in place (only two are pictured, but I have them all) – I'm thinking about spray painting it a fun color.  Maybe turquoise?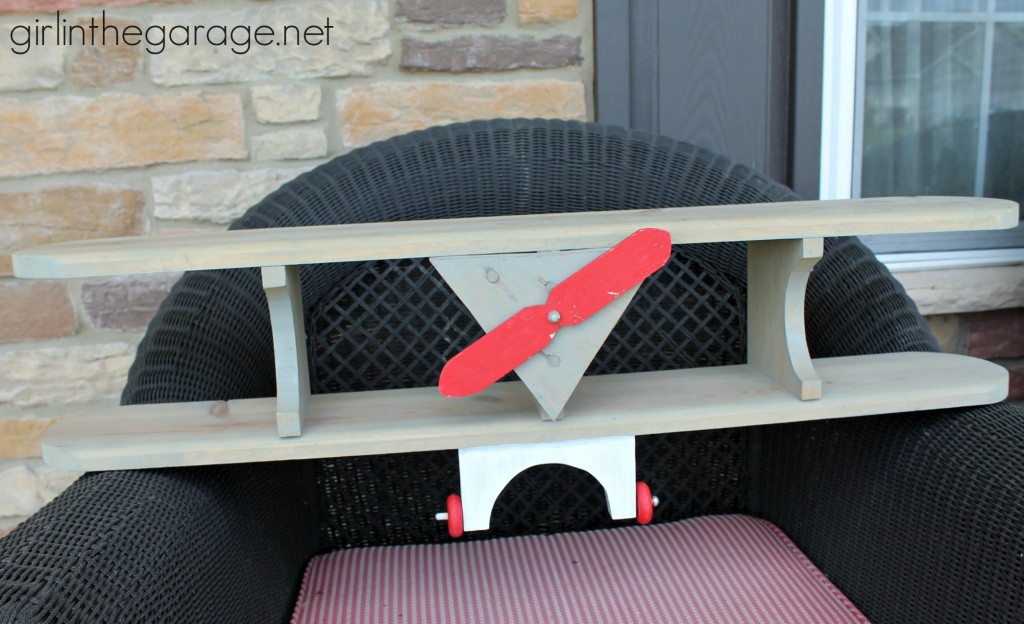 This wooden airplane shelf is so stinkin' cool.  Not only is it huge, but I'm almost positive it's handmade.  (There are some pencil markings on the bottom for measurements.)  Whoever made this is a pretty handy guy or gal!   The boys love it, and are not happy that I plan to hang it high on the wall in their playroom.   They want to ride around the room on it – LOL.   And yes, the propellor spins.
What have treasures have you found while thrifting lately?
What do you think of my loot?
Jen
Recent Awesome Posts:
* Easy Patriotic Bandana Wreath
* The Dresser Makeover That I'm Keeping
Join the GITG Community
When you join this thriving community of over 7,000 creative souls, you'll be inspired to discover hidden artistic talents and learn skills to boldly face DIY projects with confidence.
You'll also receive my free guide "Just Paint It: 7 Tips for Transforming Furniture with Confidence."