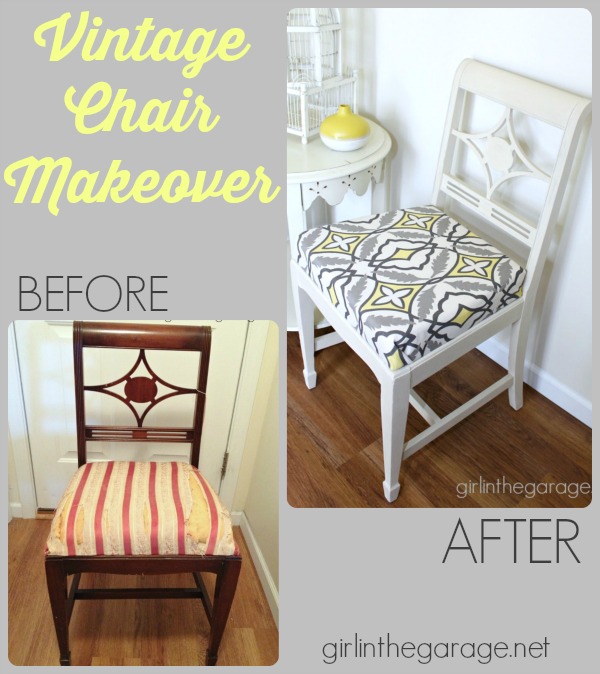 Hi guys!  I hope you had a wonderful weekend celebrating the dads in your life.  My hubby and I are doing some more celebrating tonight because we're going out for our 8th wedding anniversary which is tomorrow!  (I wrote a post about our story last year- you can read it here.)  A nice dinner and a trip to Anthropologie – sounds like the perfect date to me.  😉
Today I've got a vintage chair makeover for you, and I'll probably have another chair makeover to show you later this week – Woot!  My sweet mom picked up this chair for me from Goodwill for $4.00, which is a steal, because our Goodwill isn't cheap!  She's my partner in crime and is always on the lookout for me.  She knew I wouldn't be scared of a few scratches and that nasty seat cushion.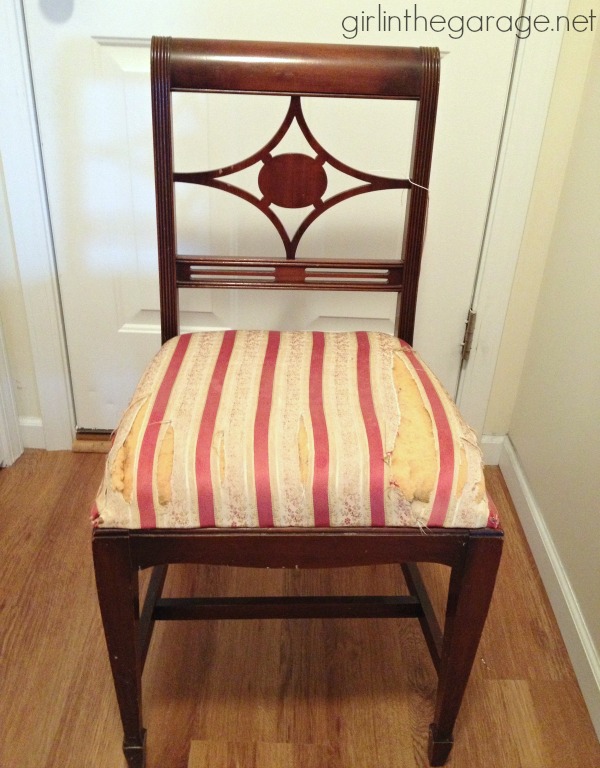 After cleaning the chair, I flipped it and removed the seat.  The bottom was almost as bad as the top – gross.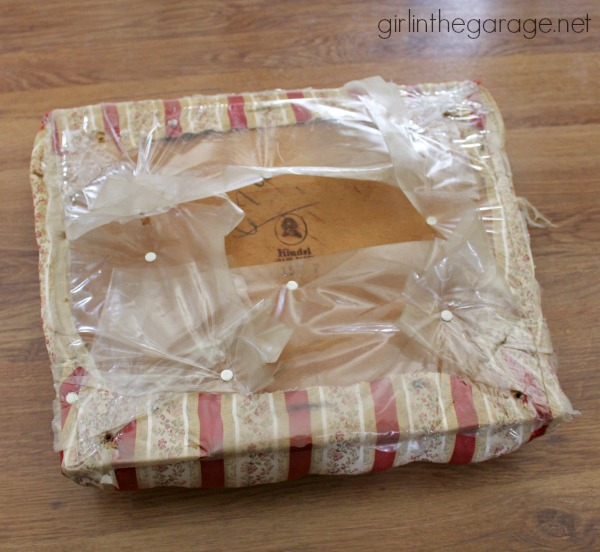 I painted the chair in Annie Sloan Chalk Paint in Old Ochre.  I love how rich and creamy this color is.  You can also see it on my nailhead vanity and the bicycle box.
I also bought a new seat cushion (had to trim it down a little) and fabric from Hobby Lobby.  Here I'm checking if the cushion will fit well: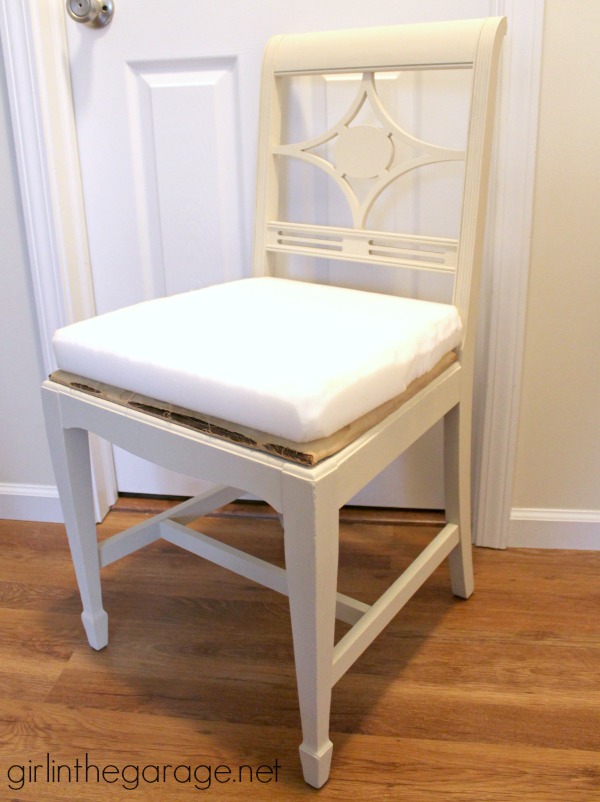 I centered the pattern over the cushion and cut the fabric, leaving a few inches extra on each side.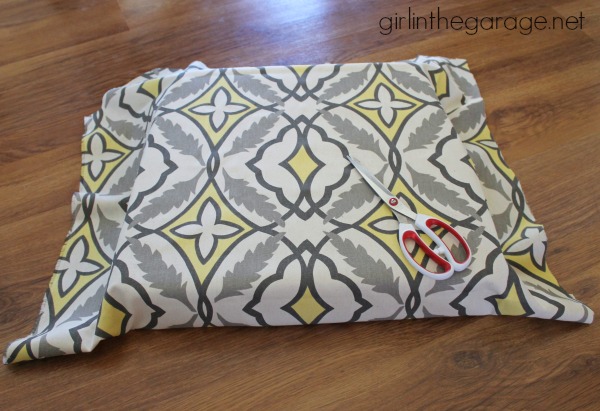 Then I carefully turned it over, folded the edges under, and stapled all the way around with my staple gun.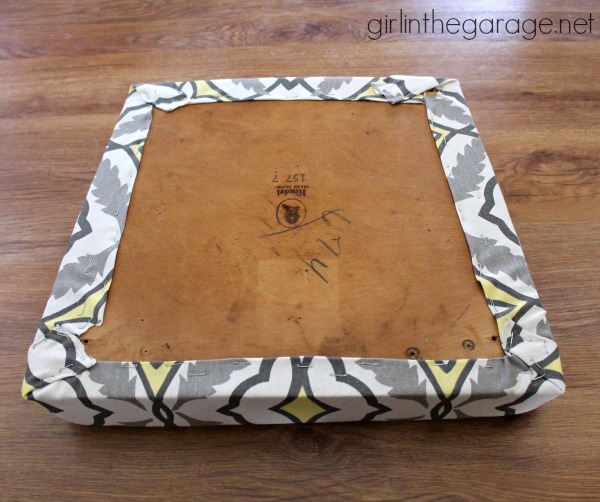 I applied a coat of Annie Sloan's clear wax to the chair, screwed the seat back on, and here is the "after!"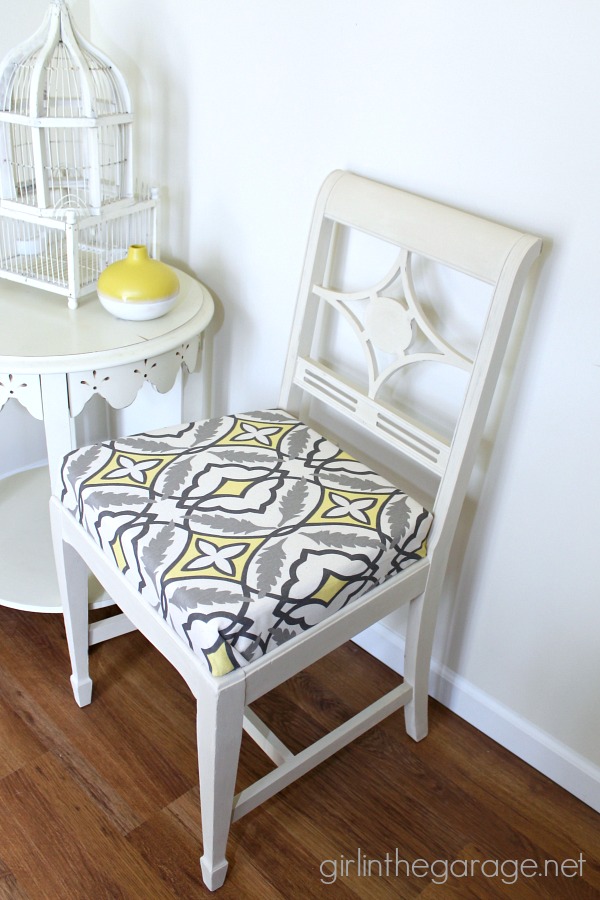 It's so bright and cheerful to me…  and looks so much cleaner than it used to.
Have you passed by any gross chairs at Goodwill lately that you might reconsider now?
Is anyone else celebrating an anniversary soon?  June is a popular wedding month!  🙂
Jen
Click HERE for more advice and steps for doing a chair makeover on your own.
~
You may also like:  Easy Patriotic Bandana Wreath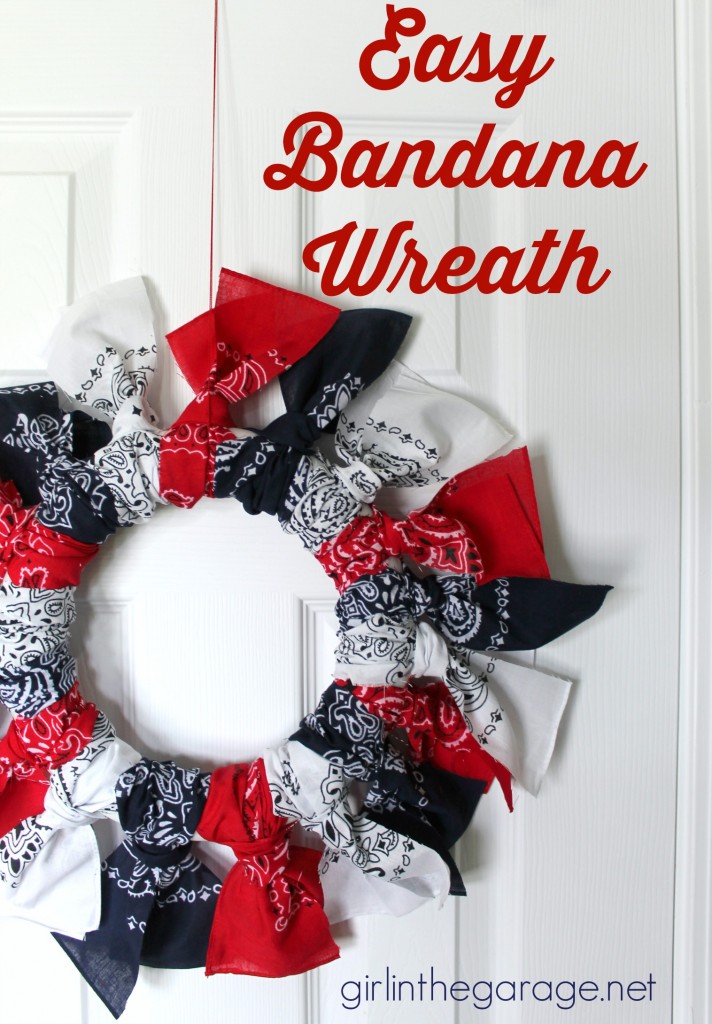 Join the GITG Community
When you join this thriving online community of 90,000 creative souls, you'll be inspired to discover hidden artistic talents and learn skills to boldly face DIY projects with confidence.
You'll also receive my free guide "Just Paint It: 7 Tips for Transforming Furniture with Confidence."