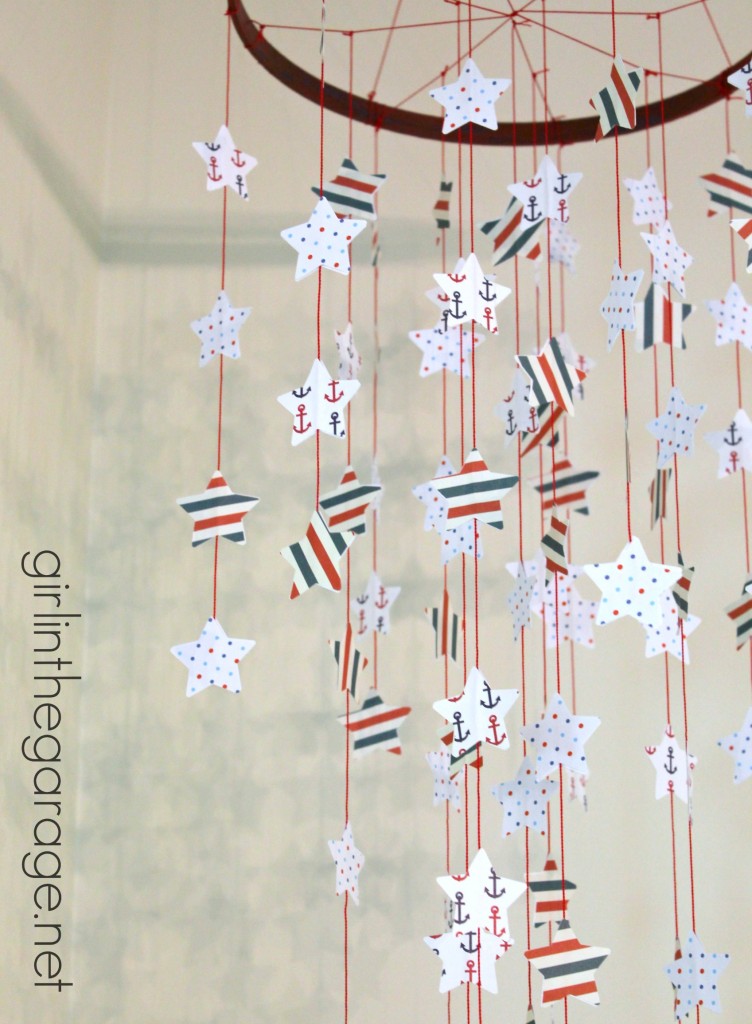 It's beginning to look a lot like… the 4th of July!  My patriotic bandana wreath greets friends at the door, my red, white, and blue chair is ready to seat an extra visitor, and now I have an eye-catching star mobile hanging and turning gently in my dining area.
I decided to make this patriotic mobile because I really love my hanging hearts mobile for Valentine's Day and wanted one to hang in summer too.  Who knows, maybe I'll make more for other holidays!  😉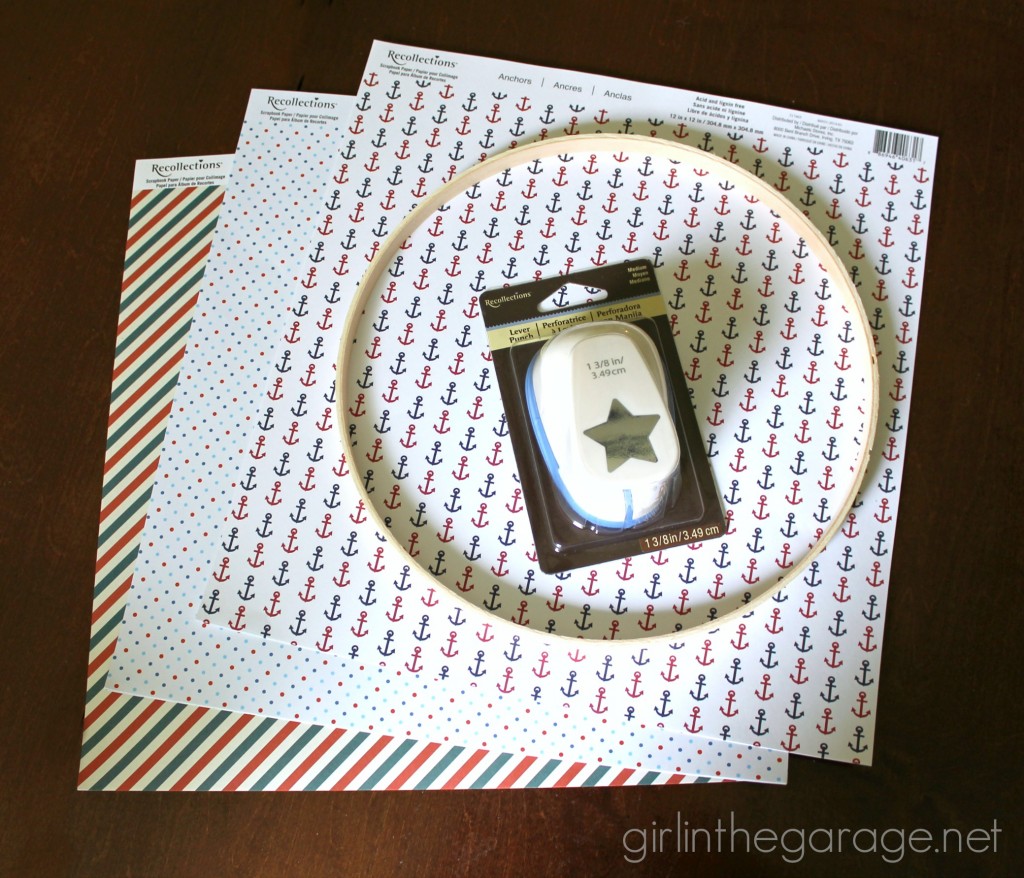 Supplies:
Wood embroidery hoop (I only used the inner ring, and I painted it red to match the string)
Star paper punch – I cut through two sheets at a time to speed things up
Red, white, and blue scrapbook paper (I had two sheets of each design and used almost all of the paper)
Thin string
Scissors
Glue stick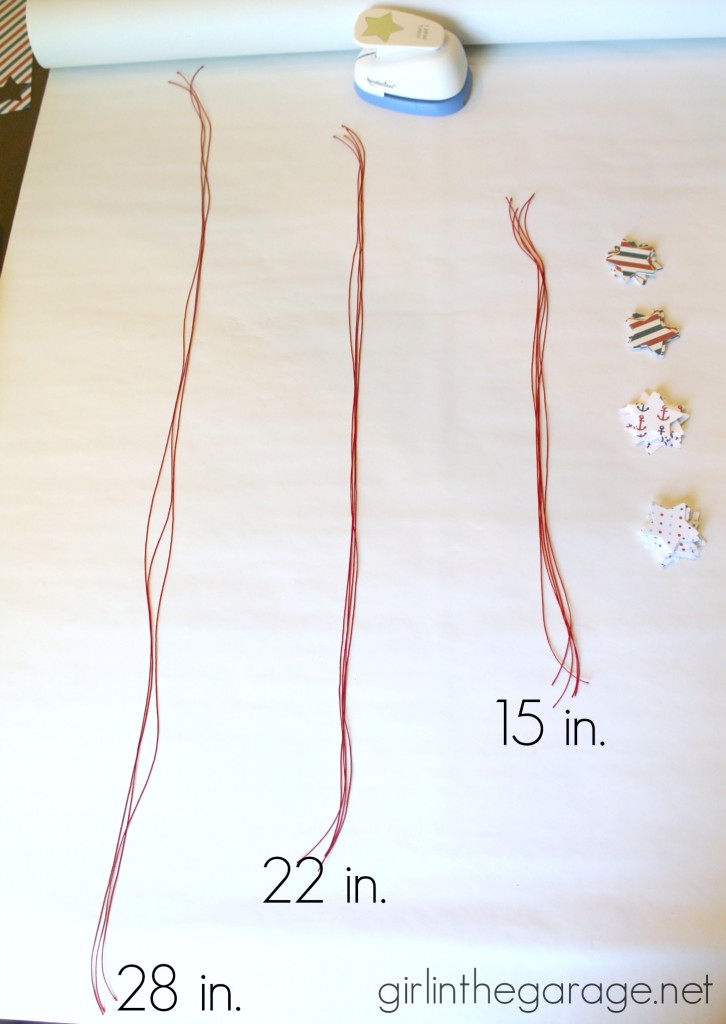 After painting the hoop I cut the strings at three different lengths.  Then I glued the stars on (back to back, with the string in the middle).  That took a little while!  After tying some in place, I ended up cutting even more strands so the mobile would look fuller.  The totals are below.  Tip: Don't glue your stars too close to the top of the string because you'll need room to tie it on the mobile.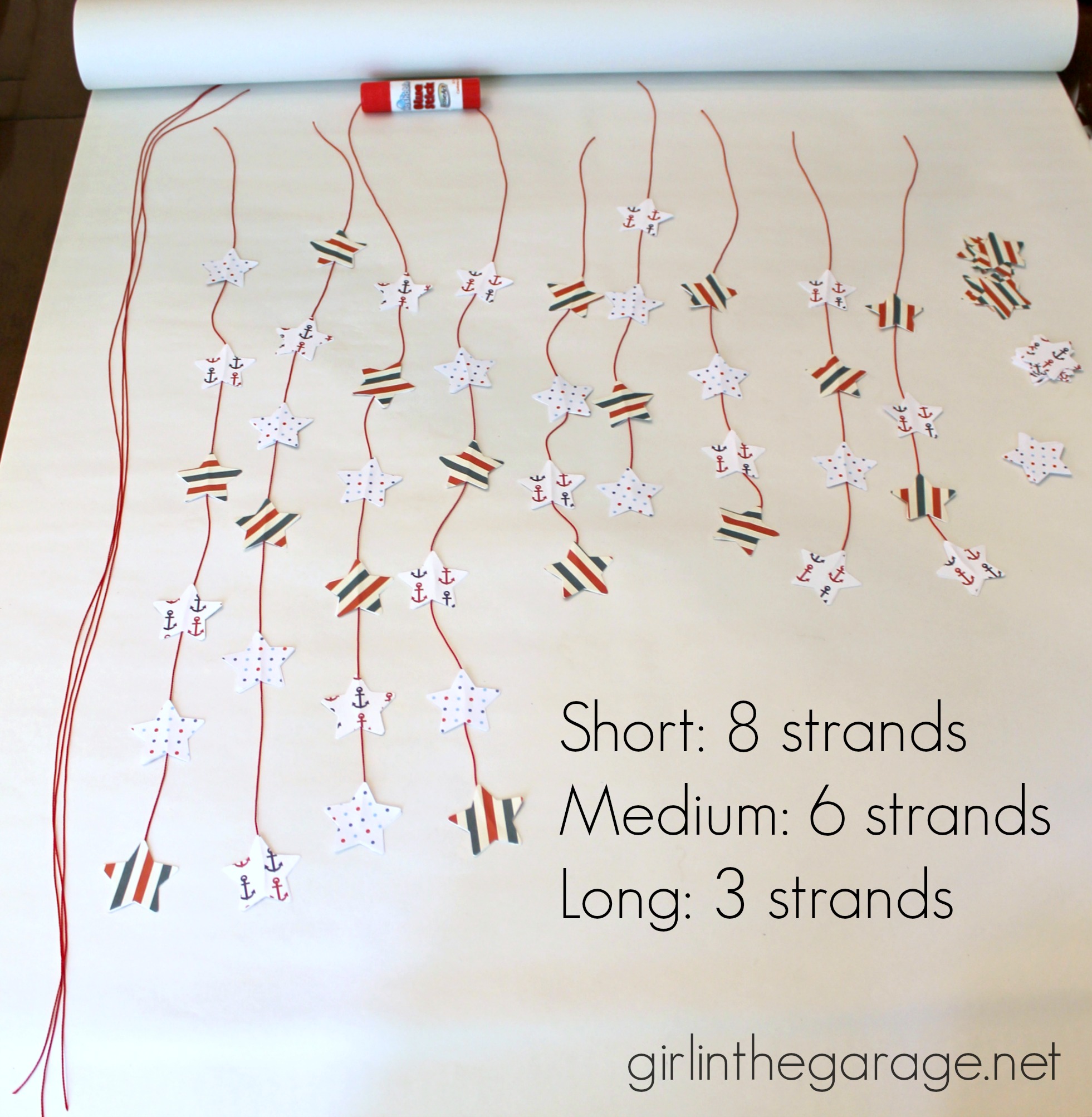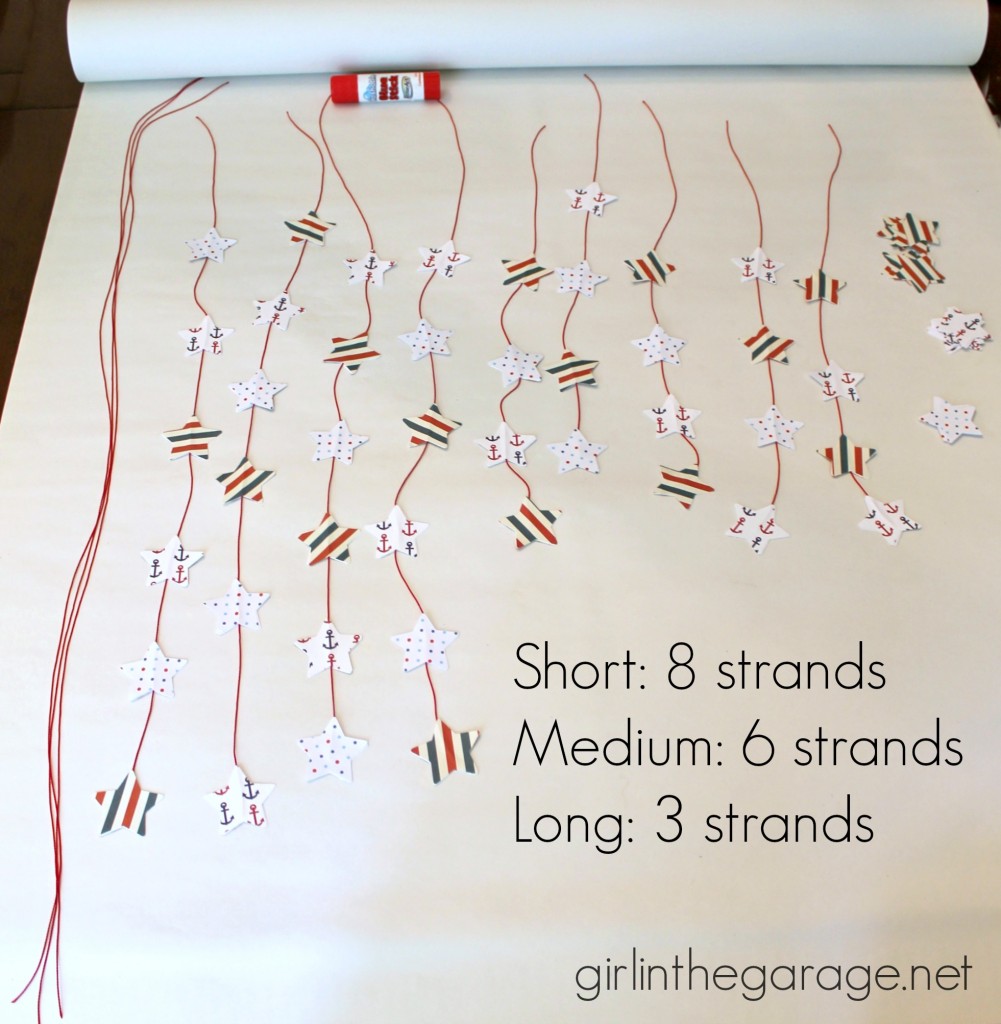 I made a pie inside the hoop by tying strings directly across from each other.  I criss-crossed a few in the middle to make it stronger to hold the strands.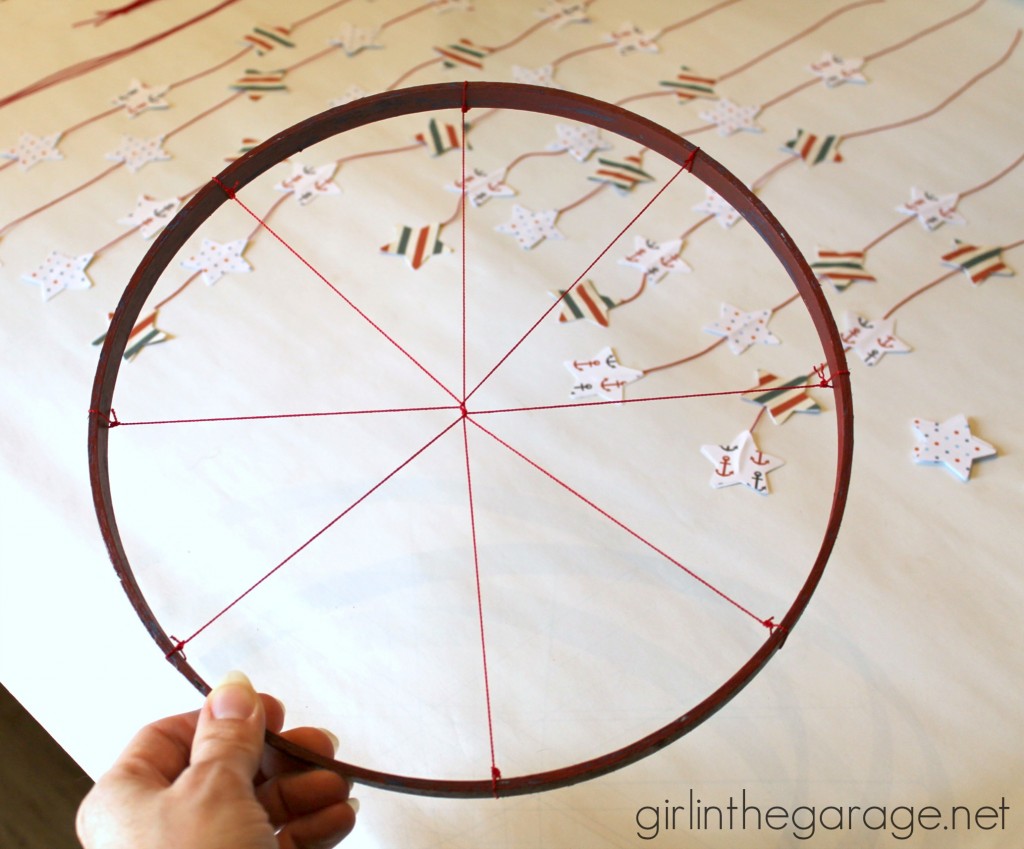 I also cut two long strings and tied each end to the hoop and then made a loop in the middle for hanging the mobile.  I made a makeshift holder by sliding the loop through a paintbrush and setting it on my chandelier so I could tie the strands on easily.   It may have fallen down 4-5 times, but it was still the best option I had for tying all the strands on.   😉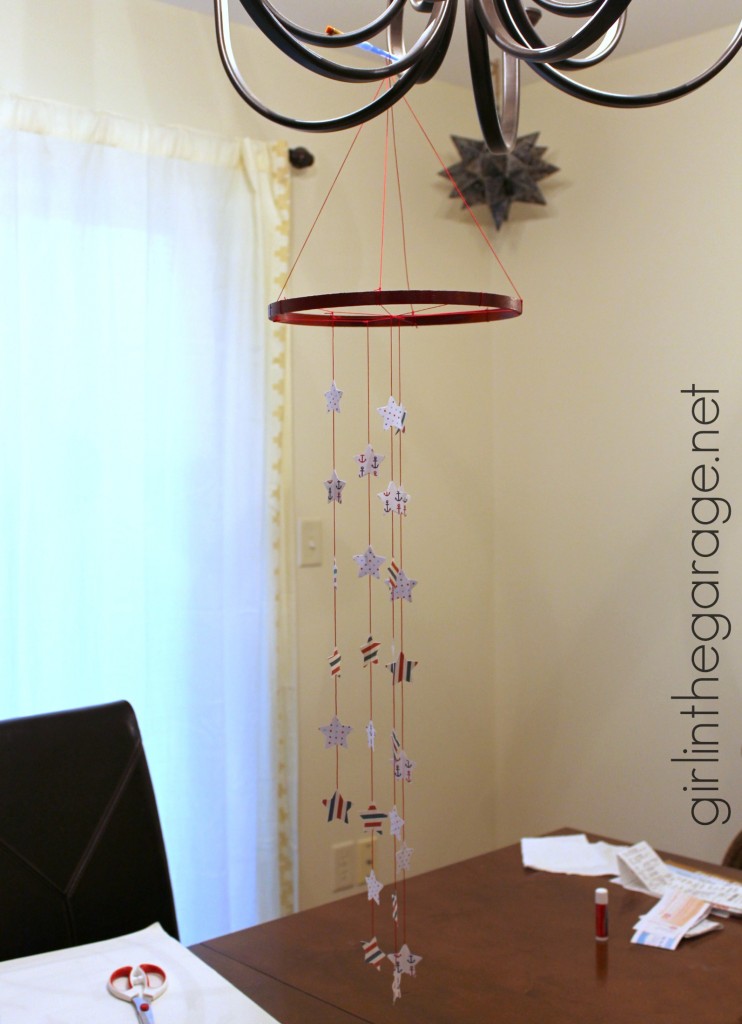 I tied the longest strands in the center, the medium strands in a circle around the longer strands, and then the shortest strands I tied directly onto the hoop.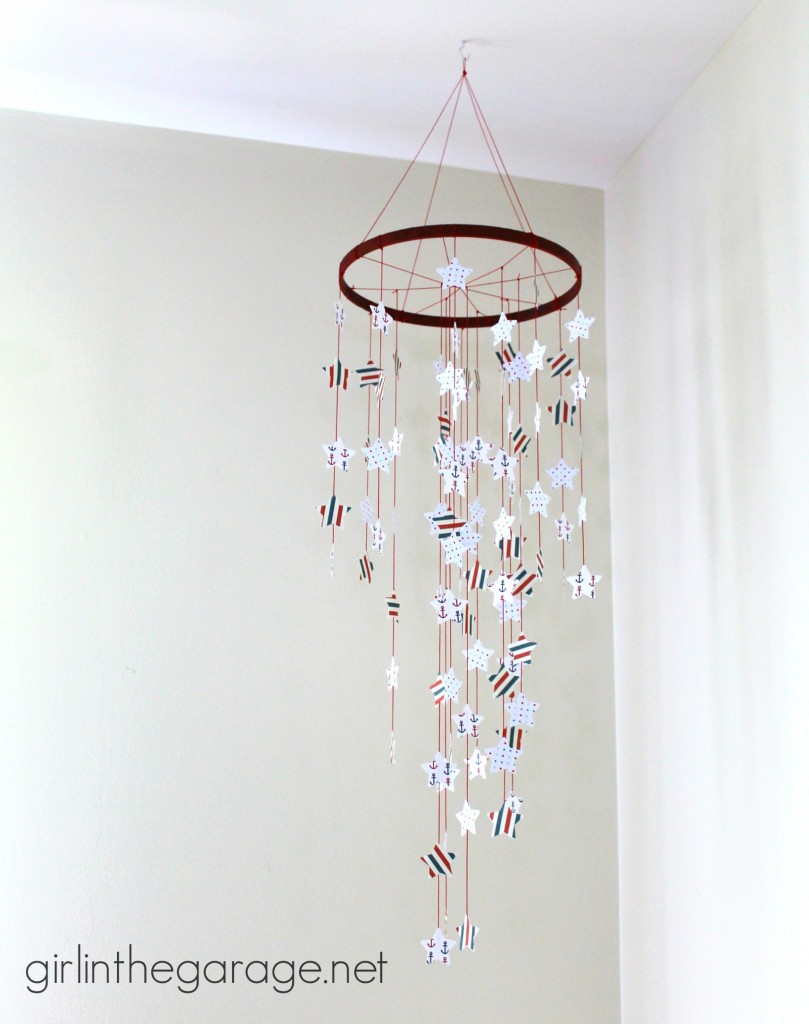 Pretty festive, right?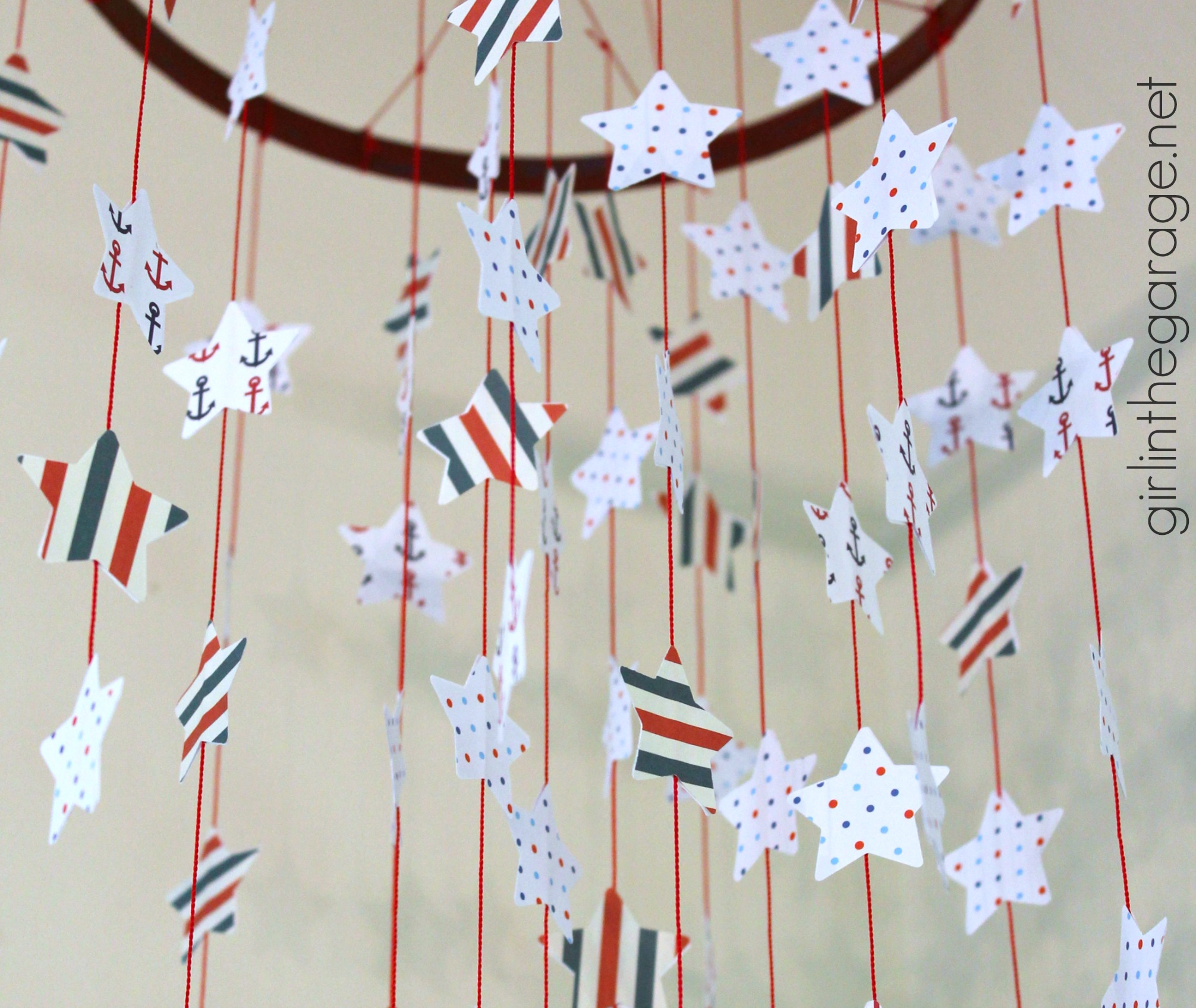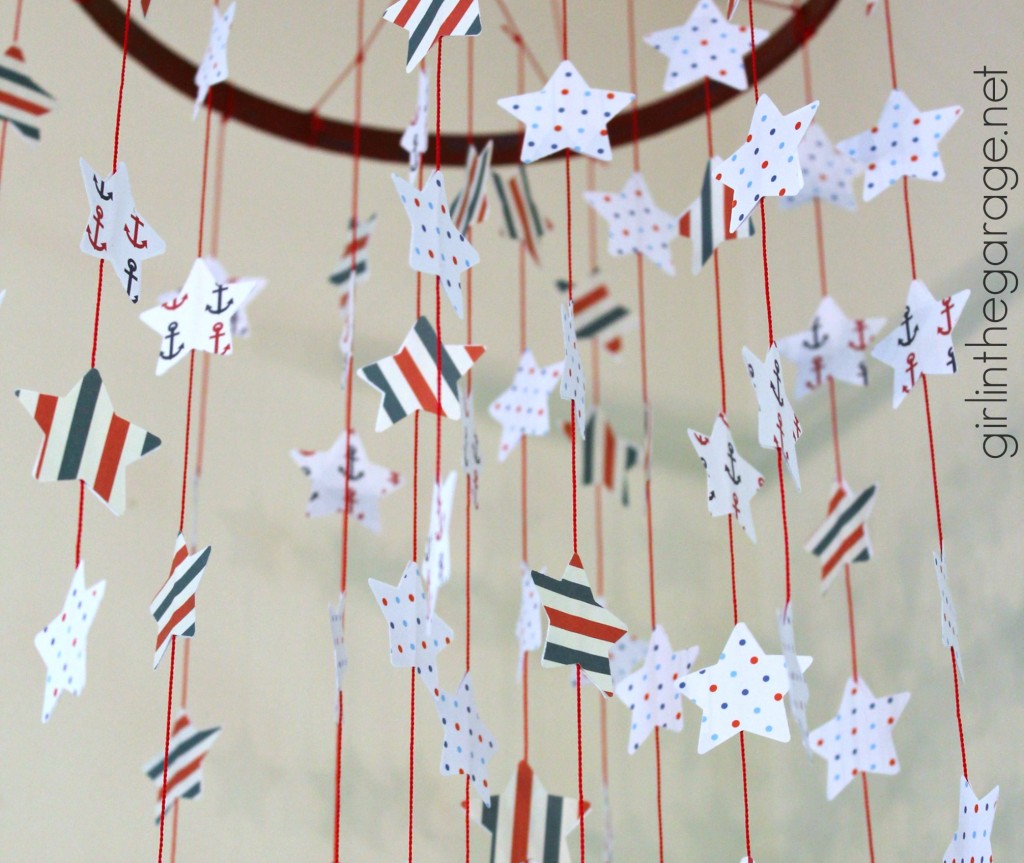 I love watching it spin gently around, and my boys do too!
Are you ready for the 4th of July yet?
I'll be sharing some table-decorating inspiration later this week so be sure to come back!  🙂
Jen
~
Related Posts: