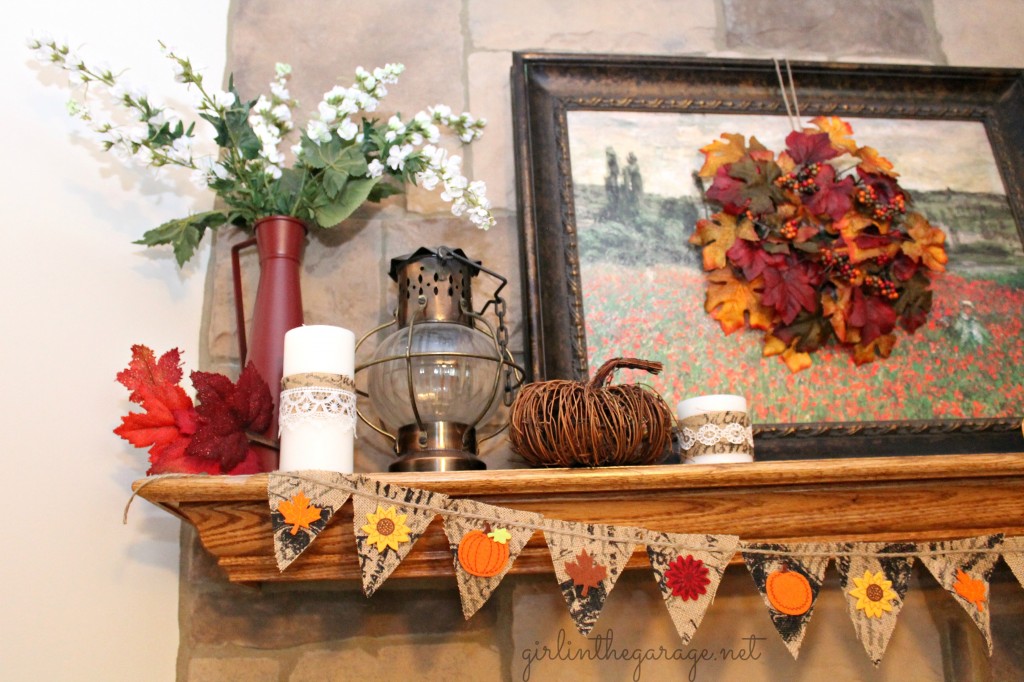 Hi friends! Since it's been dipping into the 60's and even 50's here in Indiana, I've been really getting in the mood for fall. This weekend I made an easy burlap banner and finished decorating my mantel to make the house a little more festive.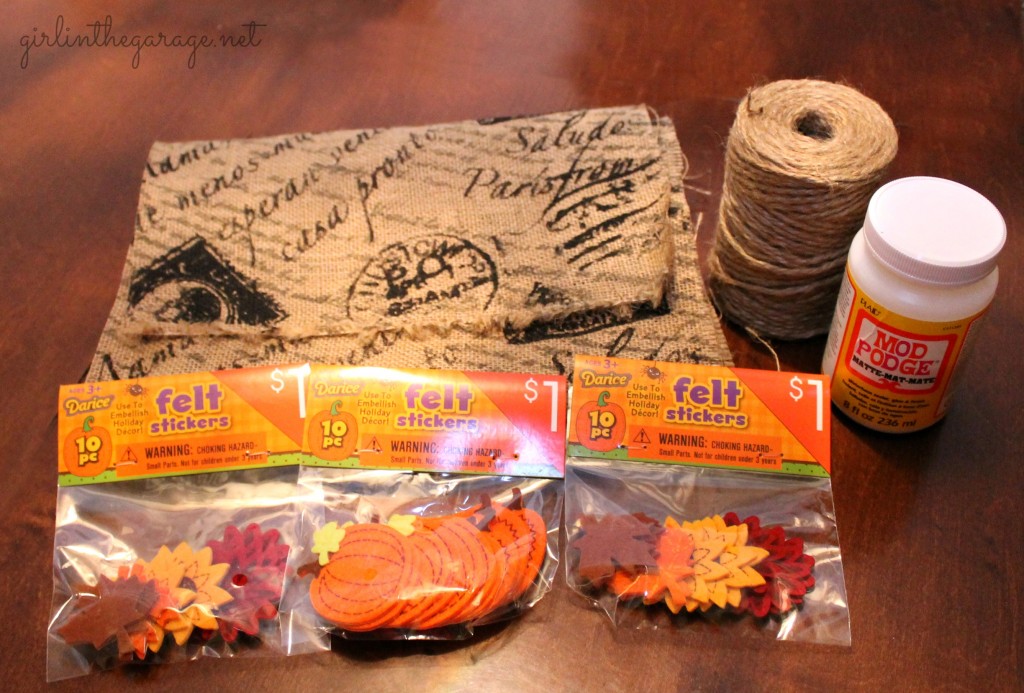 Banner Supplies:
Felt stickers from the $1 section at Target (used 15 stickers from 2 of the packs)

Leftover burlap from my French Bench Makeover
Jute cord
I did not end up using the Mod Podge since the stickers were much stickier than I thought!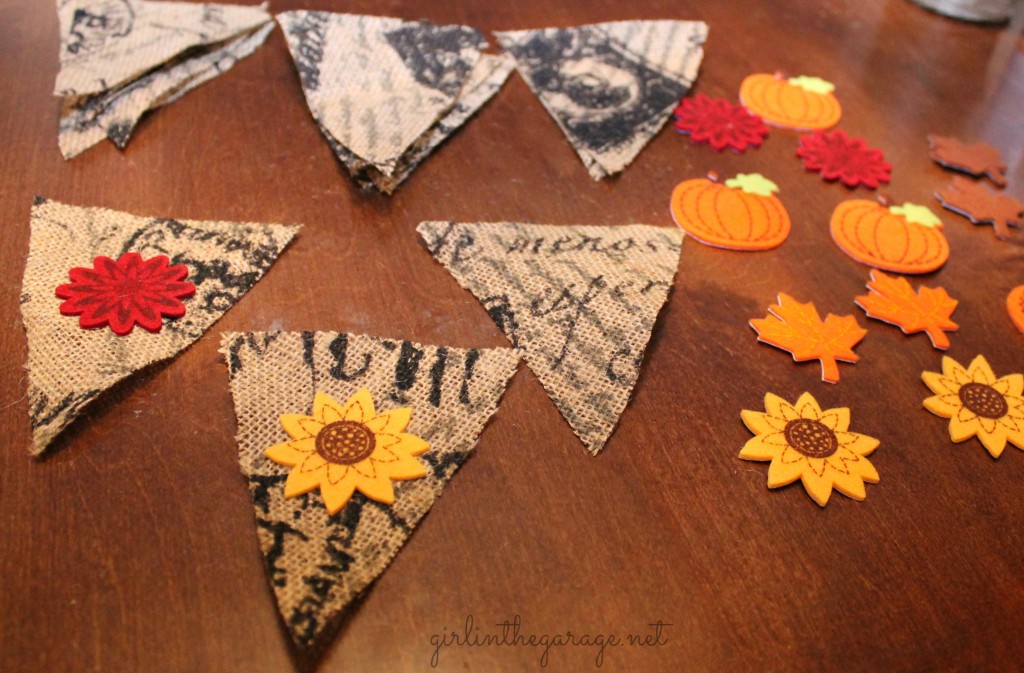 First I cut 15 small triangles out of the burlap (3.5″ wide). Then I removed the paper backing and put a sticker in the enter of each.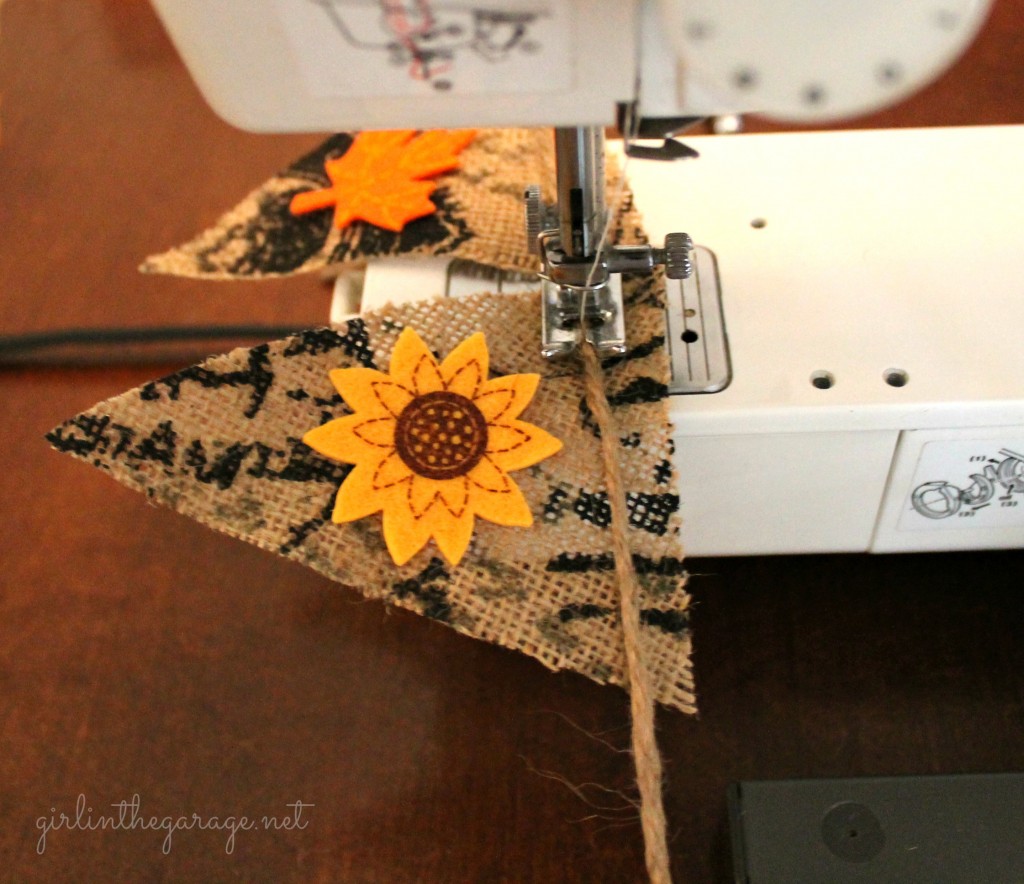 Lastly I ran the sewing machine directly over the jute cord about a half inch below the top of the triangles. If you don't have a sewing machine you could use a hot glue gun or Mod Podge.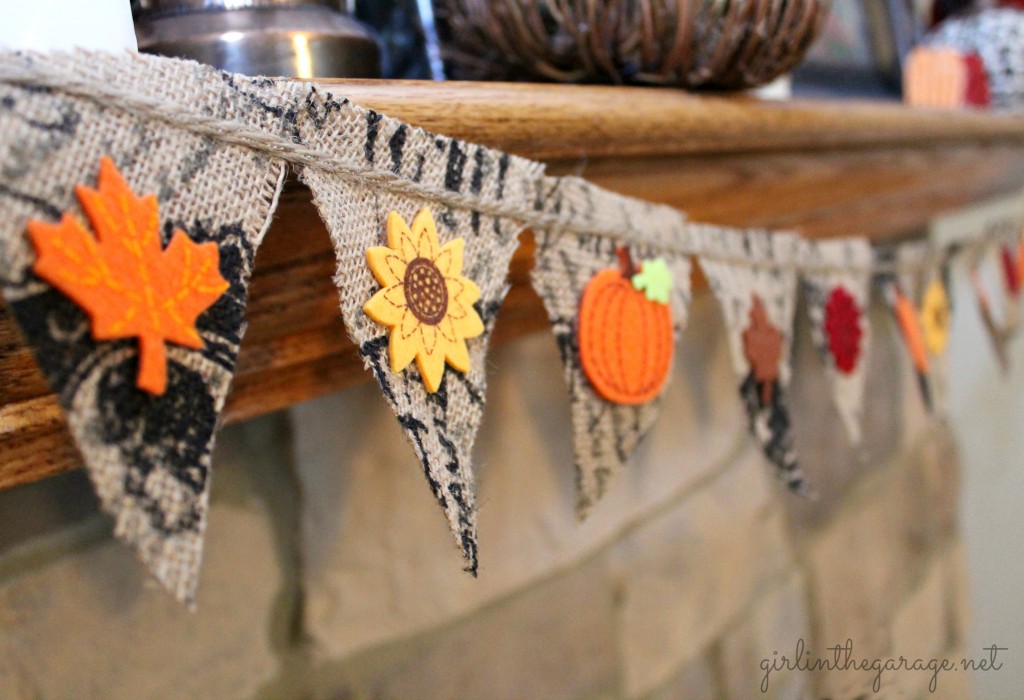 That's all it took – super easy, right?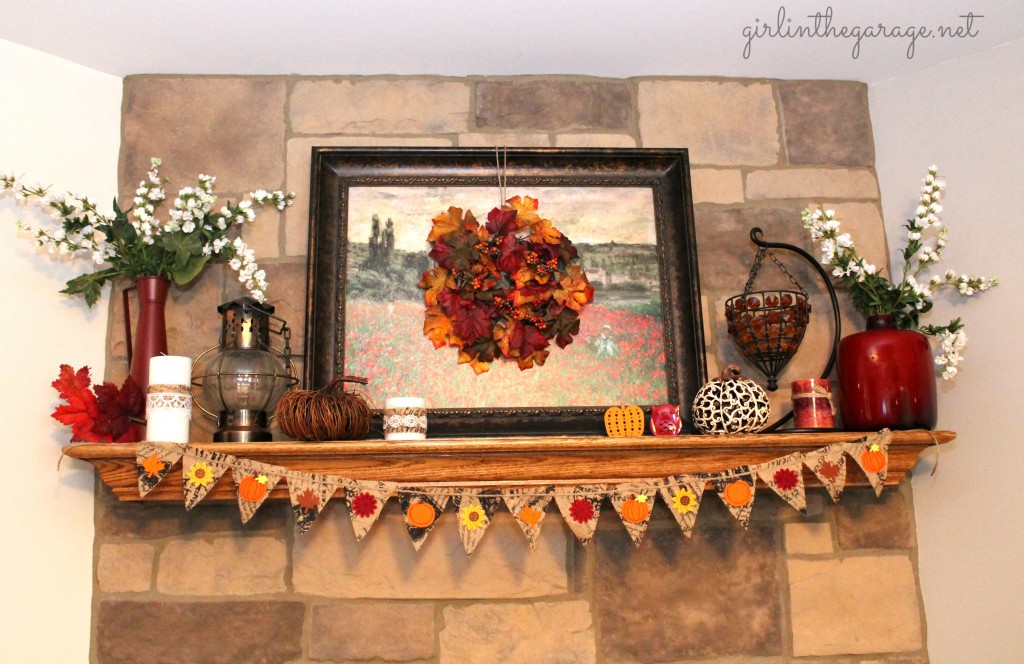 It adds just the right touch to my fall mantel display. (The "wreath" is actually a lightweight centerpiece.)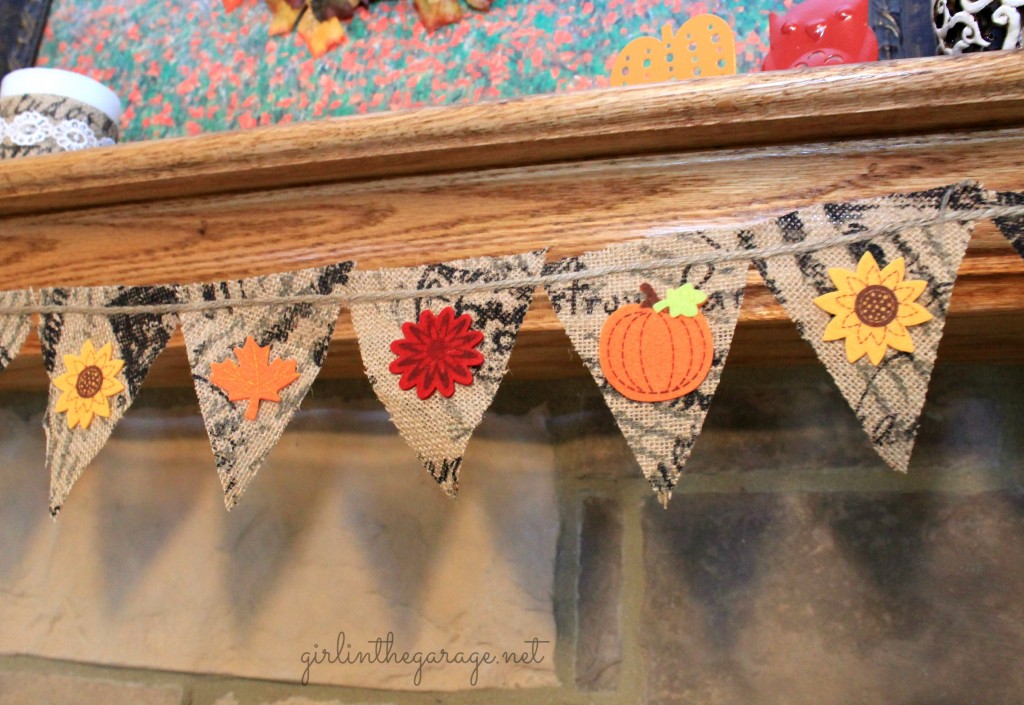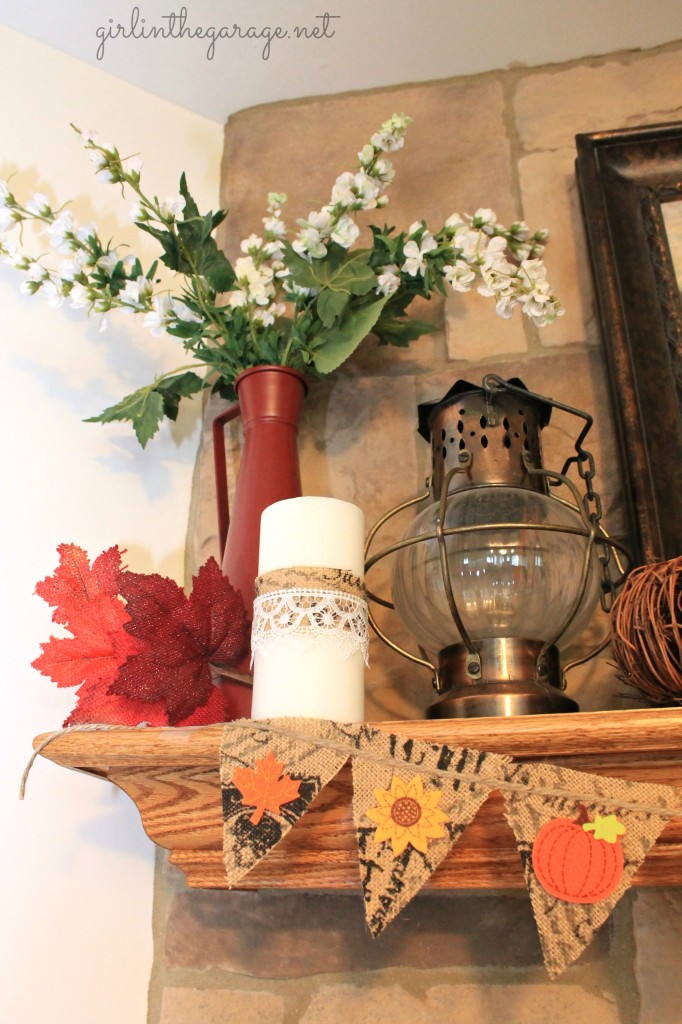 I also used the same burlap (and some Martha Stewart lace) when I made candle wraps in this post.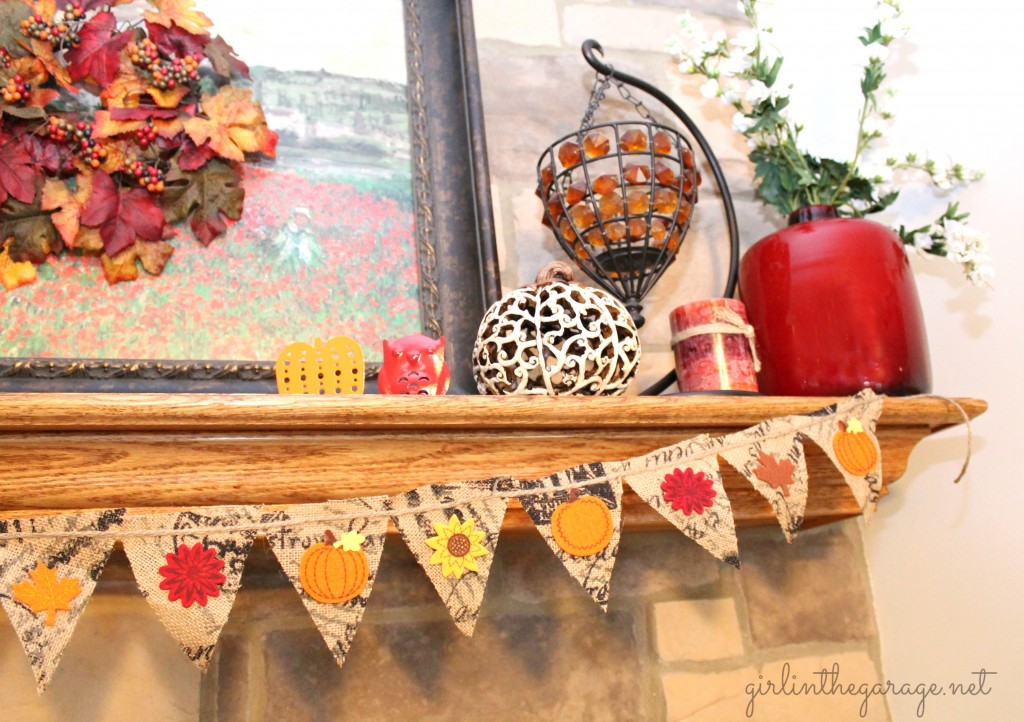 Are you in the mood for fall, or are you clinging to summer?
Jen