Friend, I'm sharing some exciting personal news – we're building a house! We bought some wooded land three years ago, met with several custom home builders, and started saving money to build our dream home. Then the world turned upside down, we paused plans for awhile, and construction material prices have been a roller coaster along with so many delays and supply/labor shortages…
(We actually broke ground in February – I debated publishing this post since it's not furniture or decor-related, but I thought you still might be interested in our journey.)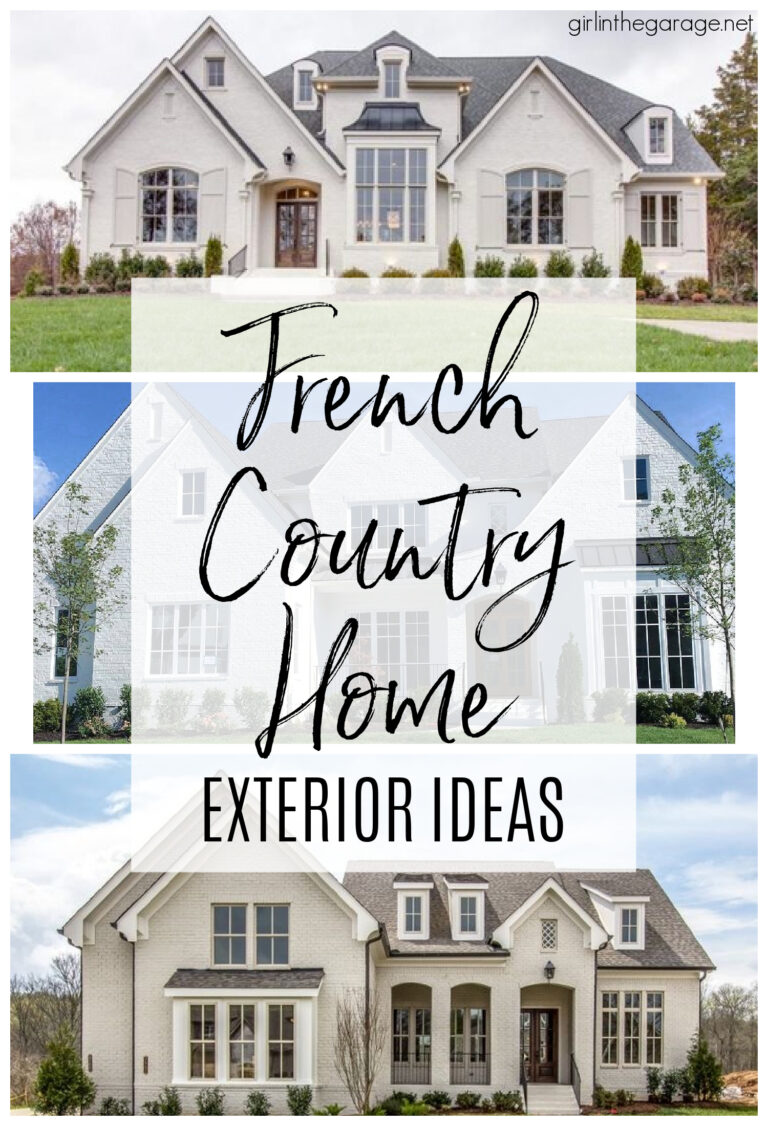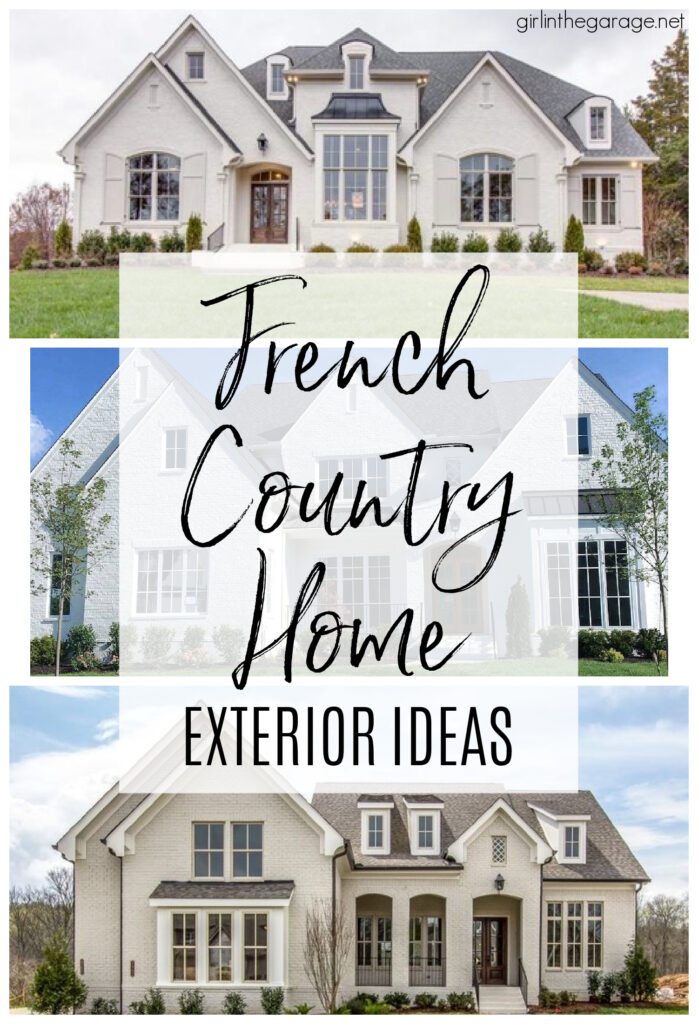 With 3 growing boys, two dogs, and two adults who both work from home, we've needed more space both inside and outside for awhile now. The exterior of our new home will be a French Country Style House or even considered European Country Style. Below I'm sharing some of the inspiration styles that caught my eye, and we're incorporating some of these design elements into our own home!
There are some ideas below, but there are 250+ more here on my Home Exteriors Pinterest board.
Our new neighborhood is small with an HOA, and the front of our house must be full masonry. We are going with an off-white painted brick and overall neutral exterior. The plan (outside and inside) is for it to look timeless and not too trendy.
There will be white windows and a grayish roof. We love curved gables and arches, and will probably have some shutters too. And then we'll add a little contrast with a stained double door and bronze colored gutters and downspouts.
It's funny – when we first started making plans I thought I wanted a modern farmhouse, but when I started saving ideas on Pinterest I realized my style was actually different! I noticed a lot of common design elements in the homes we liked, and thankfully we're planning to incorporate many French Country home style elements that we're really excited about. (Although the exterior plans aren't 100% final yet, but we're getting there!)
We have a few months left to go, and I'm excited to share more of our home building progress. Have you built a home in the last few years? I'd love to hear about your experience! I know we're lucky to even get to build a home right now, but there have definitely been some unique challenges. I'd also love to know your thoughts on the gorgeous French Country house exterior ideas I shared above. – Jen, Girl in the Garage