One year ago today I published my first post on Girl in the Garage.  It was nothing fancy but it was the beginning of something that would change my life.  I started slowly at first, just working on my projects and blogging about them whenever I finished.  But after a while I discovered something- while I had originally started this blog as a creative outlet to showcase my furniture and crafts, I was the one being inspired!  I've met so many creative people (many online and some in person) who are so talented and kindhearted that they really help motivate me to keep creating and blogging.  So I want to give a big THANK YOU to everyone who has inspired me, left me a sweet comment, pinned or shared any of my projects, or even just been a silent follower taking the time to read my posts each week.  You all are awesome!
* * * * *
First I thought it would be fun to share a few of my very first posts.  The photos are mostly terrible but I put so much passion into those projects!
My first post:  In The Beginning, There Was a Garage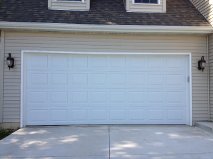 My second post, and first project:  Drab to Fab Armoire Makeover (which is still in my bedroom exactly like this!)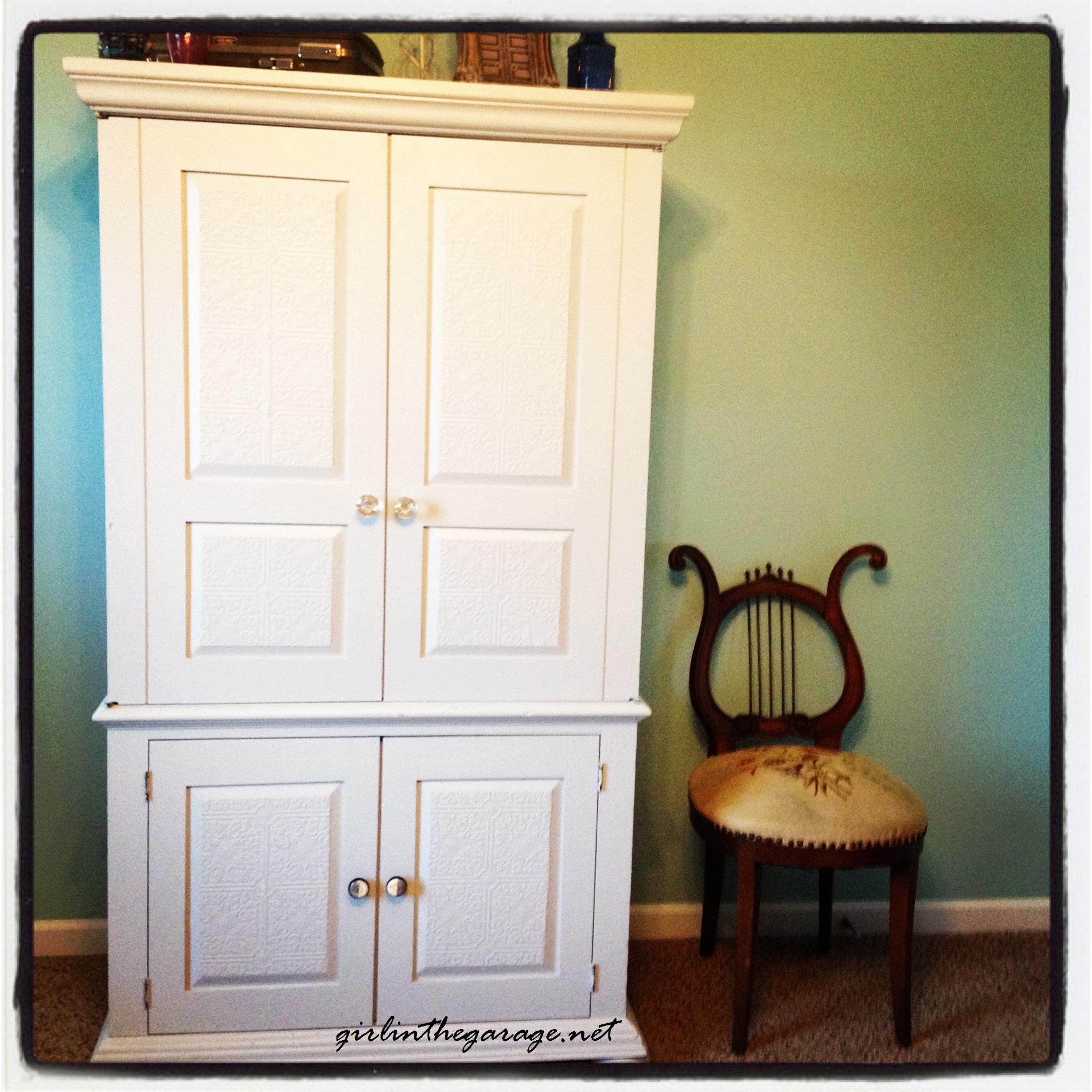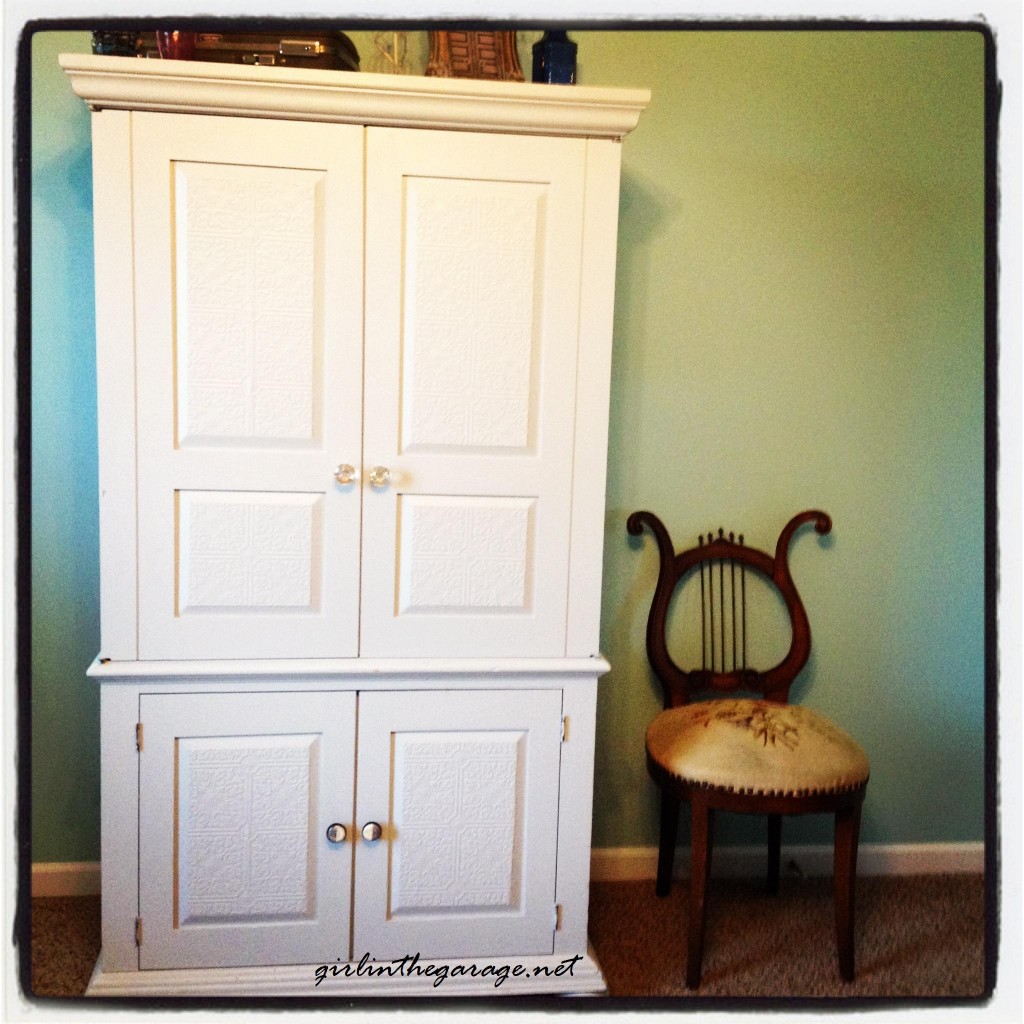 My third post, and another one of my favorite projects:  Handsome Hutch Makeover (on which I worked my butt off – and is currently on display in my living room)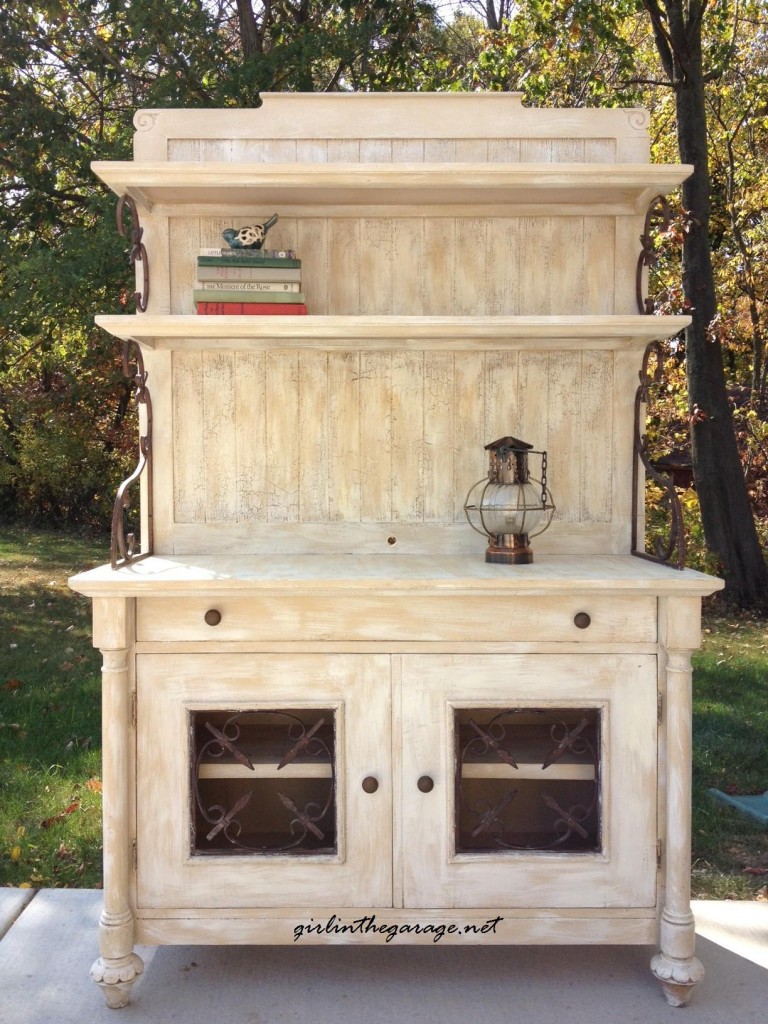 Just for fun, here's one of the first headers I used:

* * * * *
I've also had a few posts during the past year which weren't even projects- they were just posts I've written that came from my heart and thoughts:
Thoughts on Being a Stay-at-Home-Mom
A Love Story: Seven Year Anniversary
9 Things I've Learned in My First Year of Blogging
* * * * *
And lastly, here are some numbers describing Girl in the Garage over the last year:
121 posts, including this one

1,329 approved comments
24,972 spam comments caught by my spam-catcher plugin (seriously!)
9 months and $20 – How long it took to make my first payout from blogging (for a sponsored post)
 12 months – How long it took to make my first payout from Google Adsense ($100 threshold) – I will finally hit it this month.
* * * * *
If you're reading this today then thank you so much for taking a few minutes to visit my blog and read this post.
Whether you read my blog regularly or you're new around here – you mean so much to me and I really hope you'll stick around to see what else I've got going on!
I hope you have a truly fabulous day.
Jen
P.S. I will be taking a little time away from my blog for some R&R.  I'll try to check in from time to time but while I'm away I have some friends who will be sharing their awesome projects with you!
Miss any of my recent posts?  Catch up here:
Sunshine Table Makeover & HomeRight Paint Sprayer Review
Celebrating Everyday Life with Jennifer Carroll – Sneak Peek