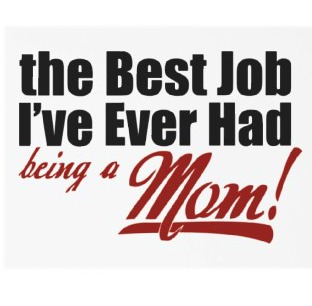 When I was growing up, I always knew I wanted a family but I was never "that girl."  That little girl who always pretended to be a mommy to her dolls, that teen girl who always volunteered to babysit because she loved kids so much, that young lady who knew she wanted to stay home to take care of her home and children.  I've always been very education- and career-driven, and for a long time I was focused on how much I could learn and how far I could get in my field, more than anything else.  Then I got married and everything started to change four years ago when I had our first son.  I had to return to work after 15 weeks of maternity leave, which I know is way more than a lot of women get.  I was a complete wreck for the first few days, and then slowly it got a little better.  But it never stopped bothering me- I had a pain in my heart that couldn't be filled by career goals or accomplishments.
Soon after returning to work, when our son was only four months old, we found out we were expecting again.  We hadn't planned to have another child so quickly and the desire to one day stay home with my kids burned greater.  However it was not possible at the time due to financial obligations and my husband's work arrangements then.  But I knew that one day, even though I didn't know how or when, I would have the opportunity to stay home with my boys.
I wish I could tell you our fabulous plan for me being able to stay home- but I don't have one.  Prayers were finally answered last year when my husband got a much better job which paid him what he really deserved.  After going over our budget and a LOT of double- and triple-checking, we decided that I would continue to work for a few months just to overlap our incomes and prepare for the big change.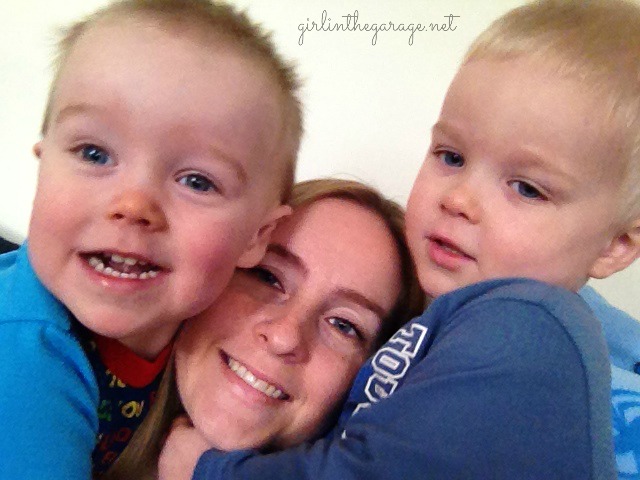 This weekend marks the one year anniversary of when I said goodbye to corporate America and hello to full time mommyhood, and I wouldn't change it for anything!  My former work environment was such that I was overworked and always stressed.  I saw my kids for a couple hours each night and missed out on a lot of things during that time.  They were in daycare from 7:45am-6pm and it seemed as though I barely knew my own kids.  Within a few weeks of quitting, the boys were acting different – more relaxed, more outgoing, more interested (even other family members commented on it).  And I was also much more relaxed and interested.  Now I know everything that happens in their lives and not because I'm hearing about it from someone else, but because I'm actually part of it.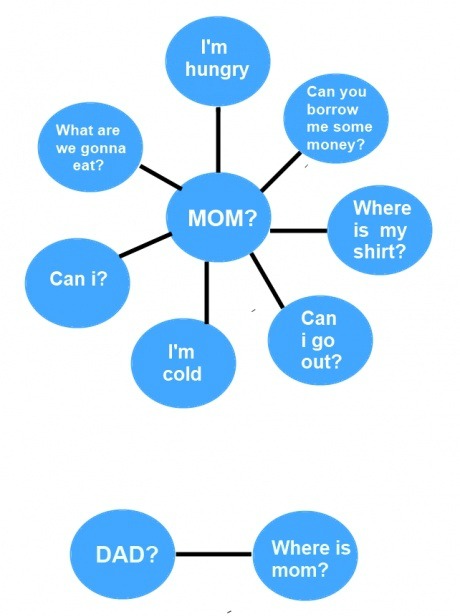 It did take me a little while to adjust to being a SAHM – for the first month or so I didn't miss an episode of Dr. Phil or the Nate Berkus show while the boys were napping.  I had been so busy with my career for so long that I forgot what my hobbies and interests really were.  But thankfully it didn't take long to get myself off the couch and start doing things… and a few months later, this blog was born.
If you're contemplating being a SAHM and you have the ability to do so, I would highly recommend it!  You don't want to fast forward twenty years and wish that you could go back and spend more time with your kids in their childhood.  And if you don't have the ability or just don't have a desire to stay home, then just cherish your children while you're with them.  Don't let the distractions of work interrupt quality family time.  I've never heard anyone complain about spending too much time with their kids!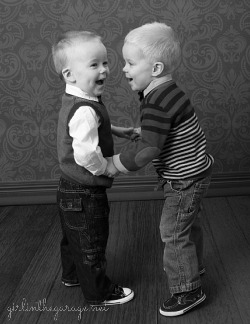 I would love to hear your thoughts.
 Whether you stay home or go to work, what are some suggestions you have for focusing on your kids and being mentally present while you're together?
Jen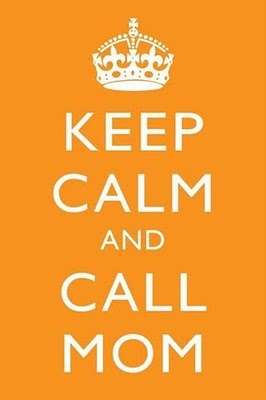 Join the GITG Community
When you join this thriving online community of 90,000 creative souls, you'll be inspired to discover hidden artistic talents and learn skills to boldly face DIY projects with confidence.
You'll also receive my free guide "Just Paint It: 7 Tips for Transforming Furniture with Confidence."