Once in a while you get the chance to try something new and exciting… something that could potentially make certain things in your life easier.  For some, it's the latest electronic gadget.  For others, it's a fancy coffee maker.  For me, the opportunity came in the form of a HomeRight Finish Max Fine Finish Sprayer.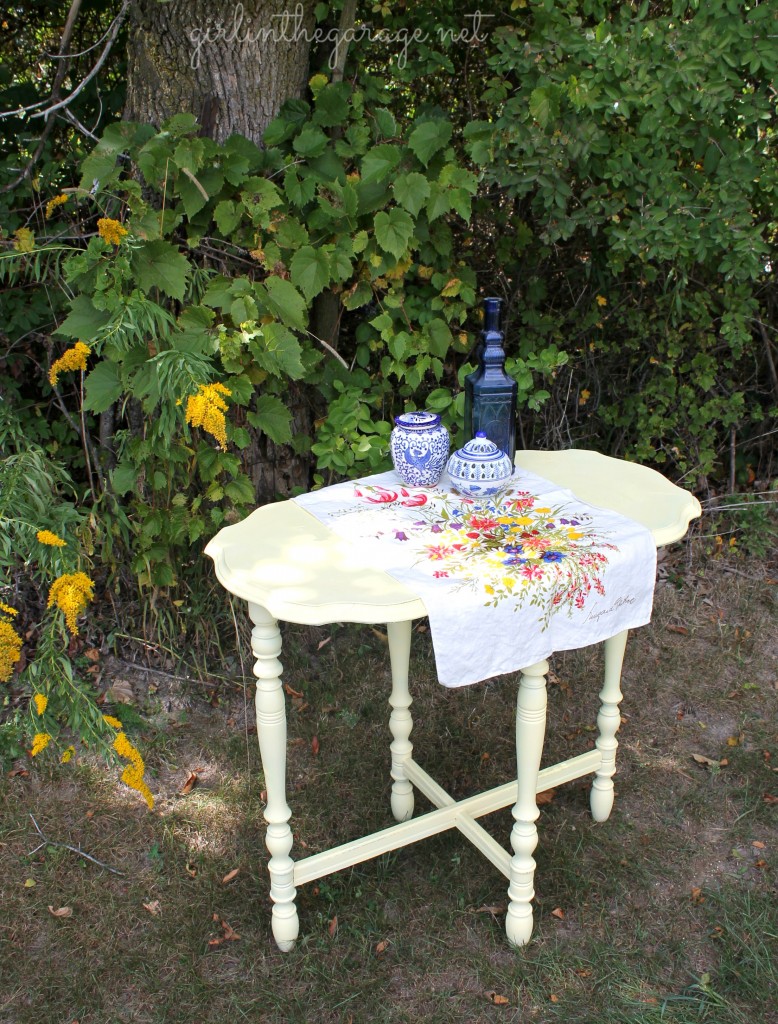 As someone who paints a lot of furniture, I'm used to painting by hand with latex or Chalk Paint.  Occasionally I spray paint an item but I've been limited in my options because if you've ever used traditional spray paint you know it's not meant for every type of furniture.  However, with the HomeRight paint sprayer a new world of possibilities opens!
I've wanted to paint something yellow for a while and I finally found the perfect table.  Just a little beat up but it has great lines and curves.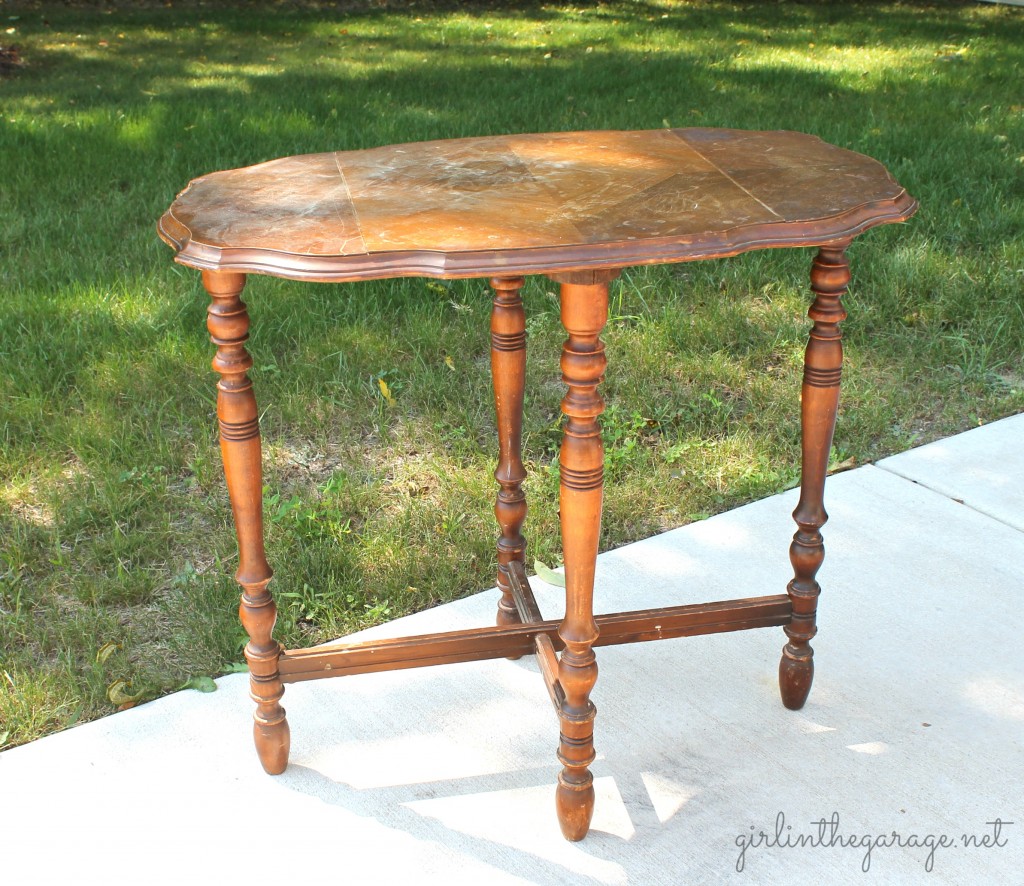 I was so excited the day this box arrived at my house!  HomeRight has all kinds of products for making DIY projects easier around the home – painting, staining, and cleaning.  This sprayer has 400 Watts of power and an adjustable 3-way spray nozzle.  It's suitable for painting and staining projects (clear sealer, polyurethane, primer, stain, and varnish).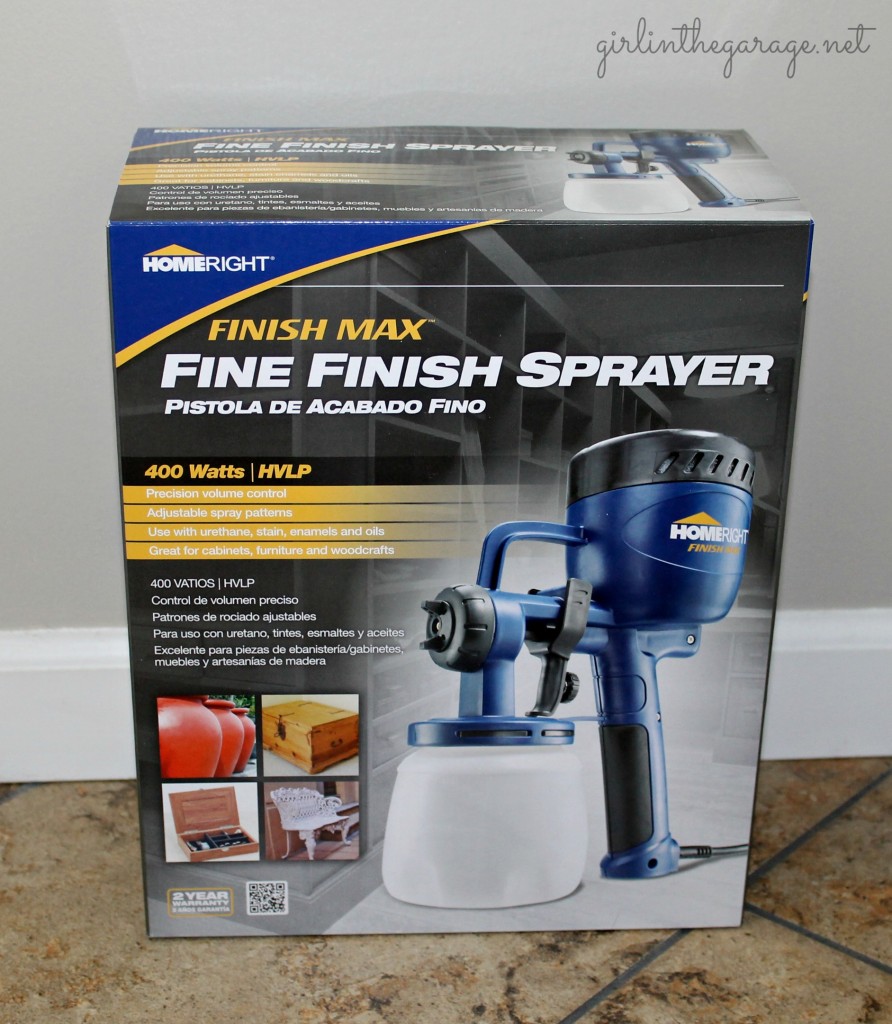 I lightly sanded the top of the table and took it outside.  After reading the directions, I poured some yellow latex paint into the paint sprayer and connected it to an extension cord from my garage.  (It's also recommended to wear goggles and a face mask when using the sprayer.)  I pulled the trigger and BOOM I felt a powerful force – much stronger than what I was used to with a can of spray paint!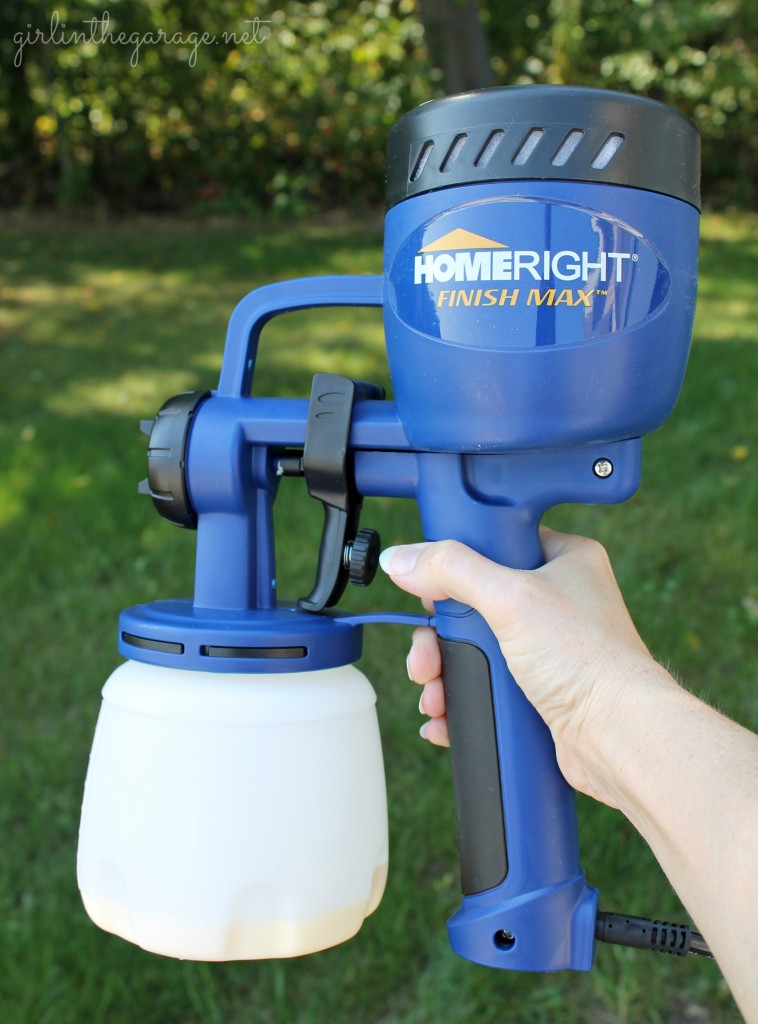 It took probably 30-45 seconds for the paint to make its way through and start to come out of the nozzle.  I held the sprayer about 6 inches away from the table, making small back and forth motions.  I had to adjust the settings a little to get maximum flow and after a few minutes I started to get the hang of it.
I was cautious with how much paint I poured into the container at first and ended up having to stop and add more… then when I came back I had a few little specks of paint shoot out which might have started to harden during the time that I was adding more.  They were easy to clean up though and next time I'll make sure I start with plenty of paint.
Note:  The troubleshooting guide says that spitting or spraying lumps could be caused by either particles in the paint or a loose paint tube – and remedied by either straining the paint or making sure the paint tube is secure.  Good to know for next time!
The entire time from set up to finish was probably about 40 minutes, which would've been shorter if it wasn't my first time.  Here it is after I was finished spraying:  (See Honey, I didn't paint the grass this time!)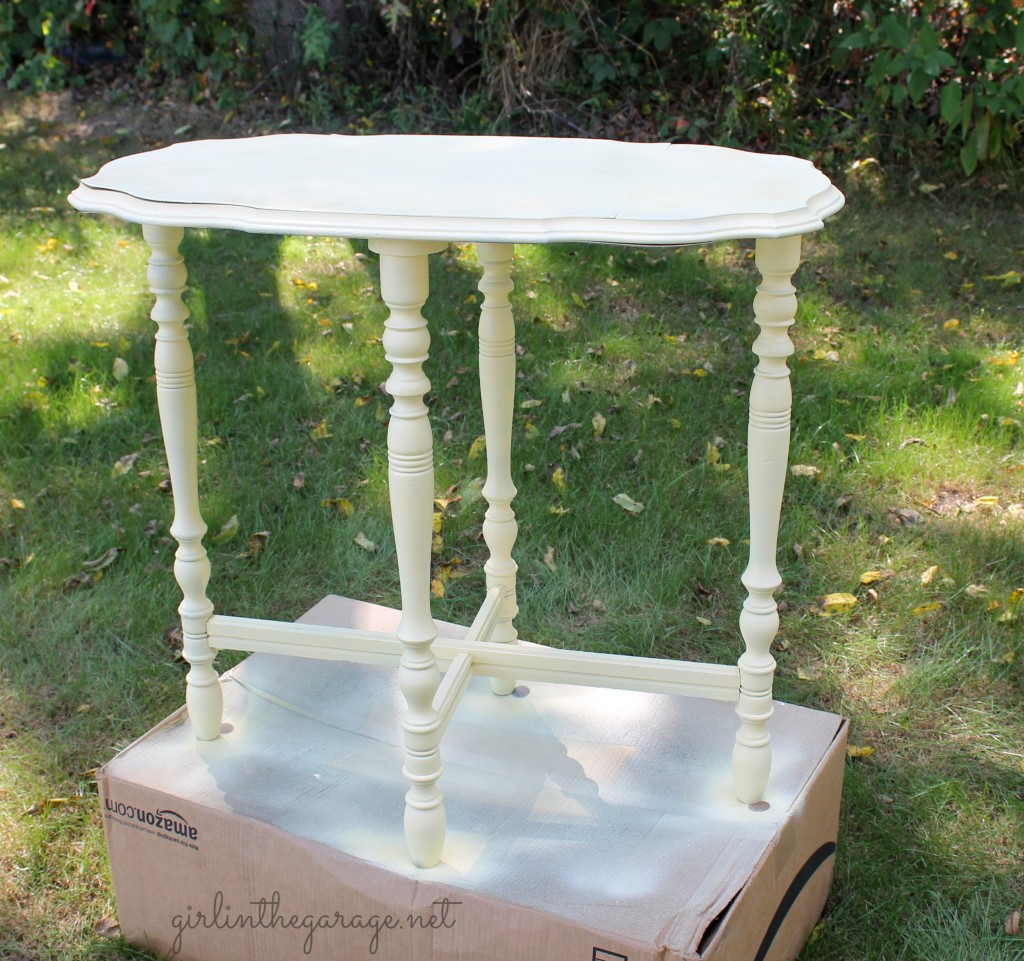 Cleaning up wasn't bad either.  First you unplug the sprayer and pour any leftover paint back into the can.  Then you rinse the container out with warm water.  Next you fill the container about halfway with soapy water and reattach it to the sprayer.  Head back outside and plug in the sprayer again.  Pull the trigger (away from your painted item!), letting the water flow through and clean the inside.  When your container is empty, unplug and head back in to the sink.  There are a few pieces that are removable and can be easily washed.  There's also a brush included to reach through some of the smaller areas.  Easy peasy.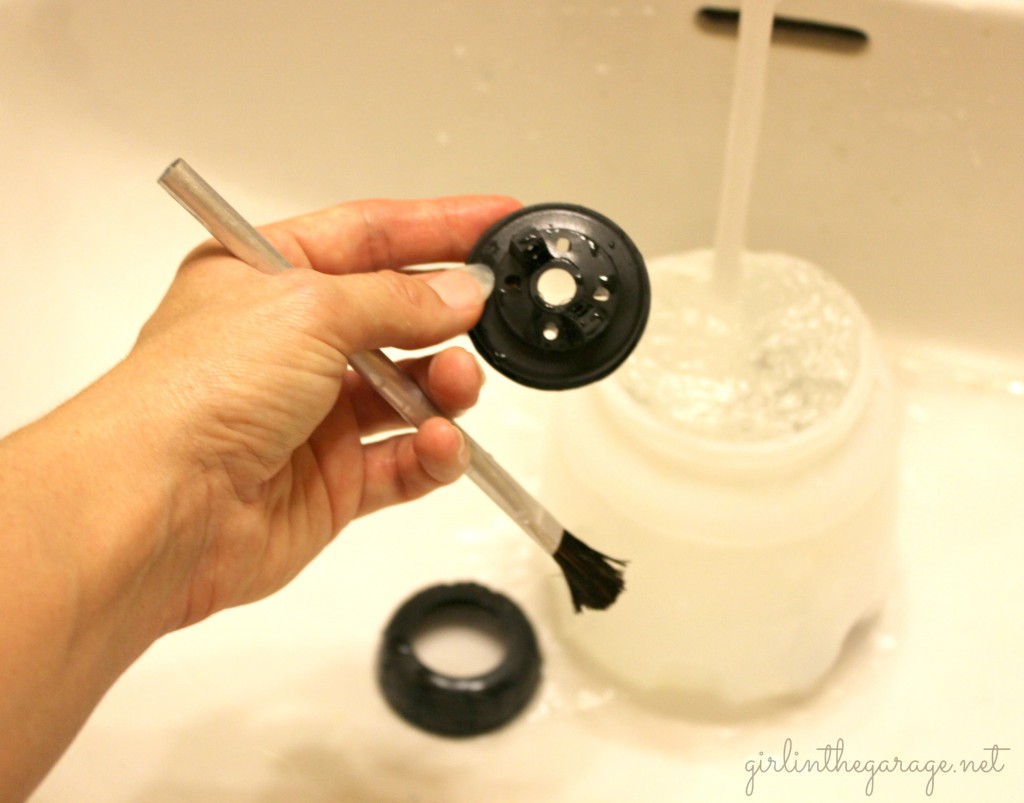 After letting my table dry overnight I lightly distressed and applied Annie Sloan's clear wax to protect it and deepen the yellow a little.  It's hard to tell it in these photos because it was so bright outside though!  It's a really lovely rich pale yellow.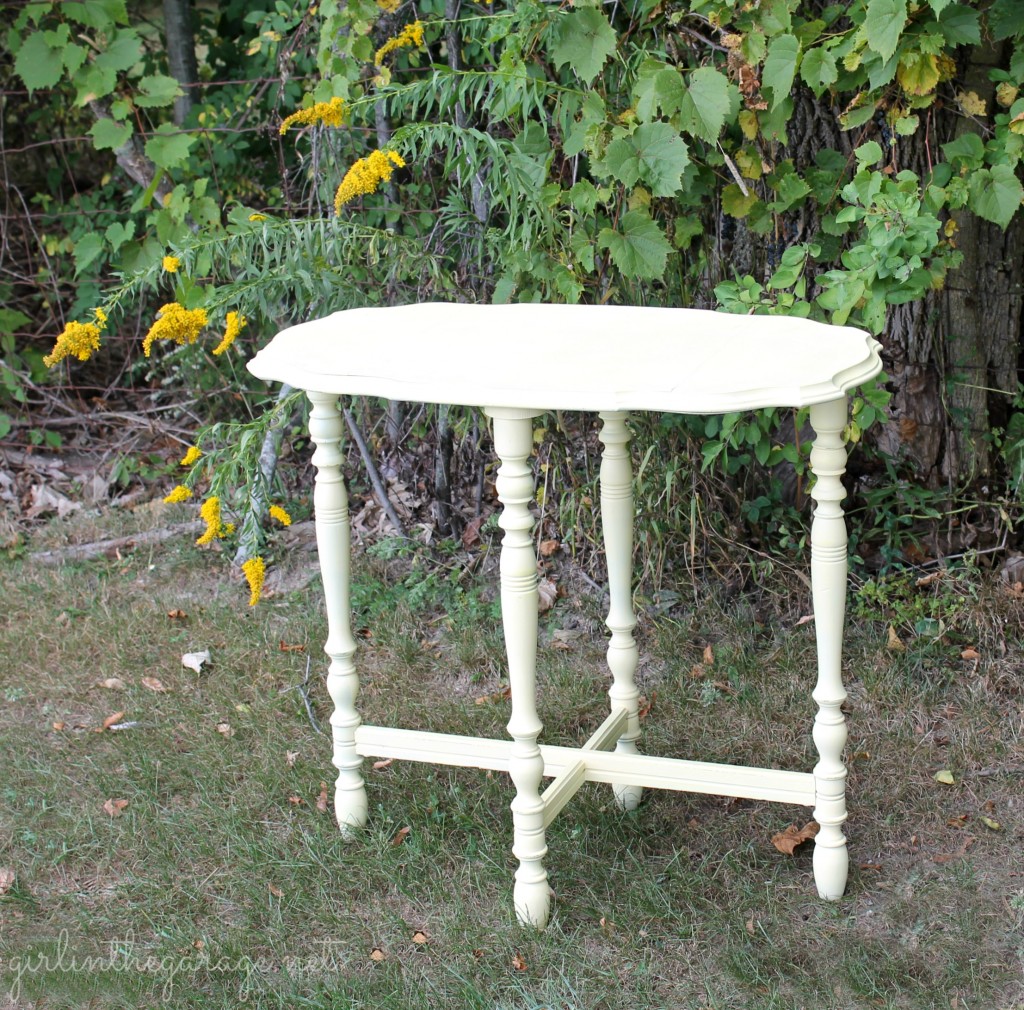 Here she is all prettied up.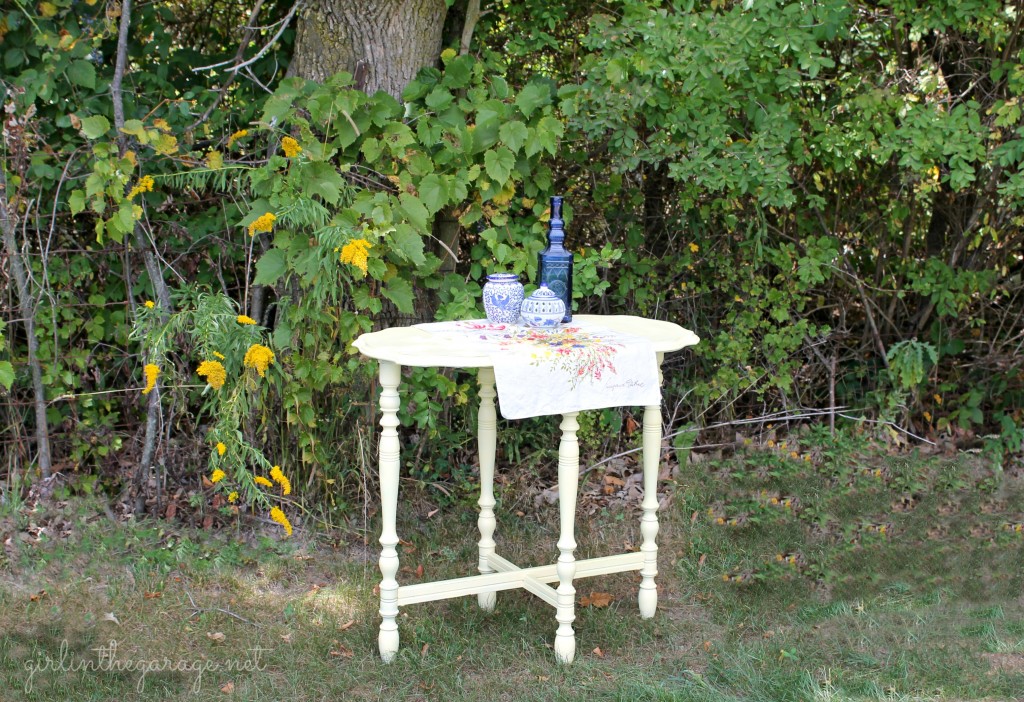 It was an absolutely gorgeous day – sunny and 75.  It can't get much better than that!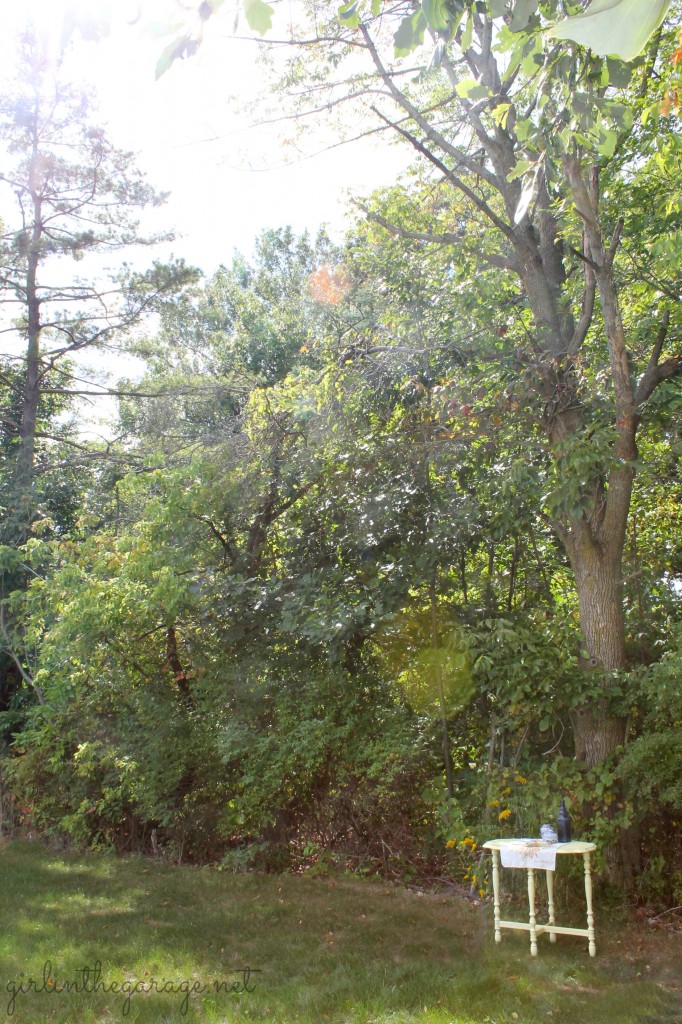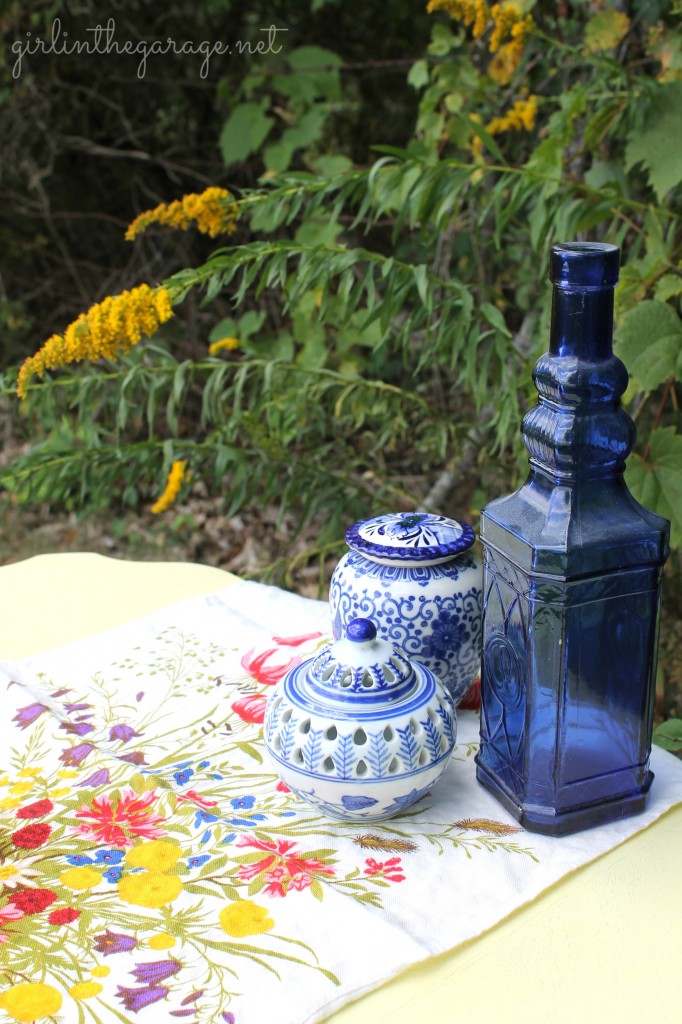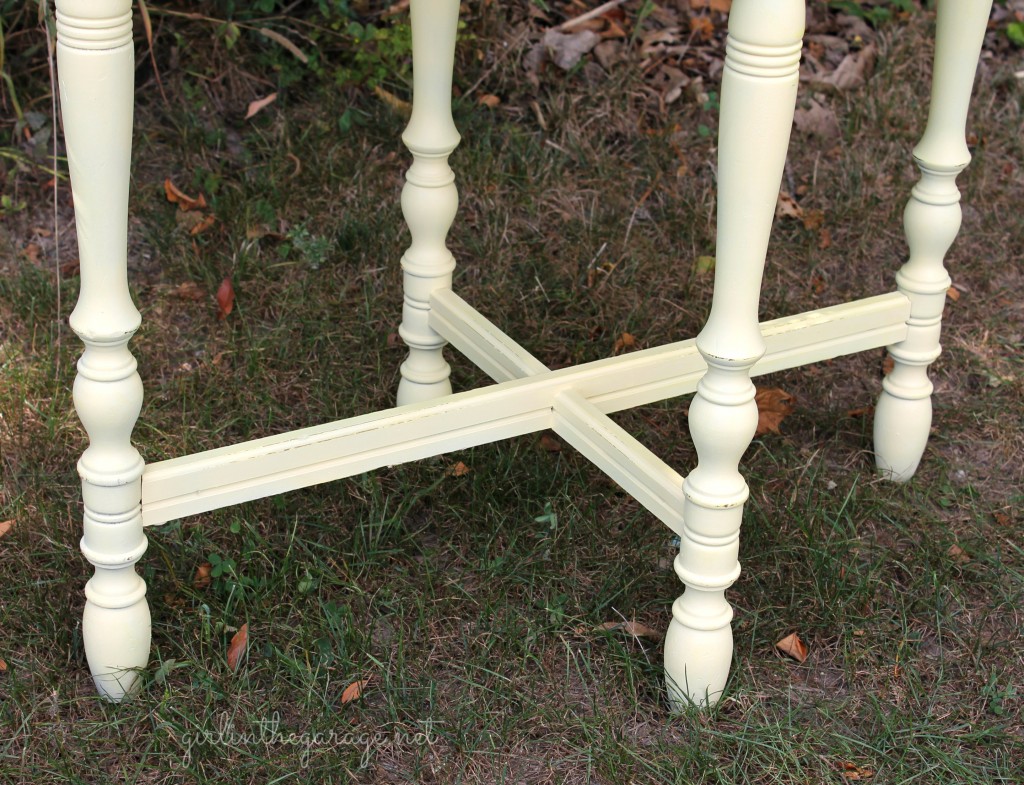 Any time you try a new product there's a learning curve.  Now that I know what to expect I'll be better prepared for the next time I use my paint sprayer – and there definitely will be a next time!
What do you think- could this product make your projects any easier?
Jen
As of the date of this post, due to popular demand the HomeRight Finish Max Fine Finish Sprayer is currently on backorder and should be available for shipment in mid-October.
Miss any of my recent posts?  Catch up here:
Throwback Thursday #1 Link Party
Celebrating Everyday Life with Jennifer Carroll – Sneak Peek
9 Things I've Learned in My First Year of Blogging
**Giveaway going on now through 9/14 – $225 Target Gift Card and $100 Pick Your Plum Box!  Click HERE to enter.
Join the GITG Community
When you join this thriving community of over 7,000 creative souls, you'll be inspired to discover hidden artistic talents and learn skills to boldly face DIY projects with confidence.
You'll also receive my free guide "Just Paint It: 7 Tips for Transforming Furniture with Confidence."