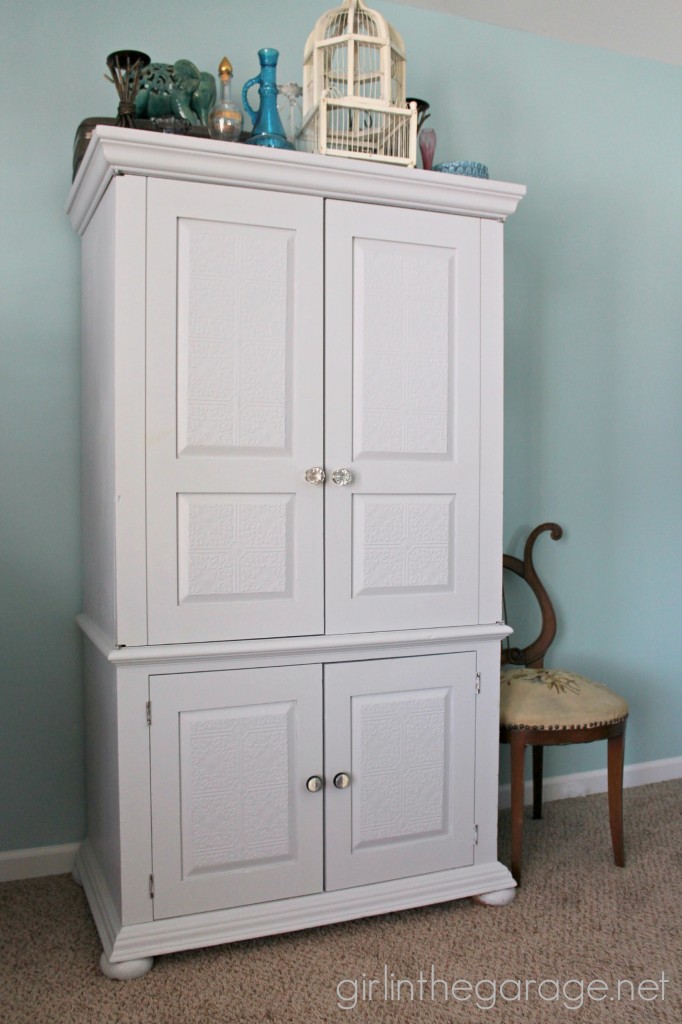 Occasionally I look on my local Craigslist for furniture deals.  If you've ever searched through the plethora of listings then you know it's not always an easy task to find what you want in decent shape, at a decent price, within a reasonable geographic distance.  (And you hope that it's not already sold, if someone forgot to remove the listing!)  On this particular day all the stars must have been aligned.  I had been looking for something to replace a white dresser that I'd been using since I was a little girl – something more "grown up" with more storage.  Also I planned to redo the whole bedroom so this would be the beginning.  Enter this armoire: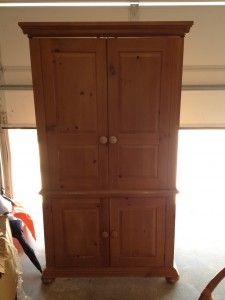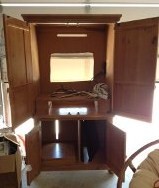 It was obviously meant to be used as an entertainment center for a TV and a bunch of other media goodies but I had other plans!  There were numerous nicks and scratches on the lower half so first I spent a good amount of time sanding, but otherwise the piece was stable and HEAVY- aka it had "strong bones." Then I primed with some leftover white paint I already had and sanded some more.
I chose a soft silvery-gray color by Valspar Ultra named Gravity and gave it two coats, sanding between each.
For the six front panels, I bought some paintable wallpaper and measured, cut, and Mod Podged them into place to give some texture to the armoire.  Once they were fully dry I had to give them a few coats of paint also because I wanted to fill all the little crevices in the pattern.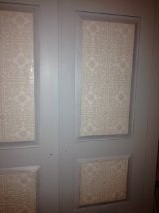 Then for the inside panels I bought some sturdy outdoor fabric that had a lot of color and a little gray in it, measured, cut, and Mod Podged them too.  (The fabric was pretty difficult to cut perfectly straight lines with scissors so they aren't exact, but luckily you can hardly tell.)  Also I added more of the paintable wallpaper inside the back to cover the huge hole.. I didn't want my clothes falling out!
Then I took some measurements of the inside and headed over to Lowe's.  A very helpful employee cut some wood for me to make 2 removable shelves.  After he miscut (is that a word?) the first panel, he let me take those pieces home for free (yeay- future project!) and then cut the rest to size.  I took them home- sanded, painted, sanded, painted.  This took a few days because there were so many… and the boys' nap time only lasts a couple hours!  Then I nailed the boards together to make the two removable shelves.  So here's what it looked like after I put the shelves in…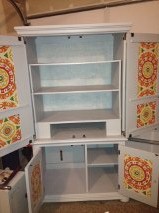 And this is what it looks like in my bedroom with the Anthropologie knobs that I found on clearance.  (Yeay again)  Yes the top two are different than the bottom two… I think it makes it unique/eclectic-looking, but it kind of bugs my husband- Ha!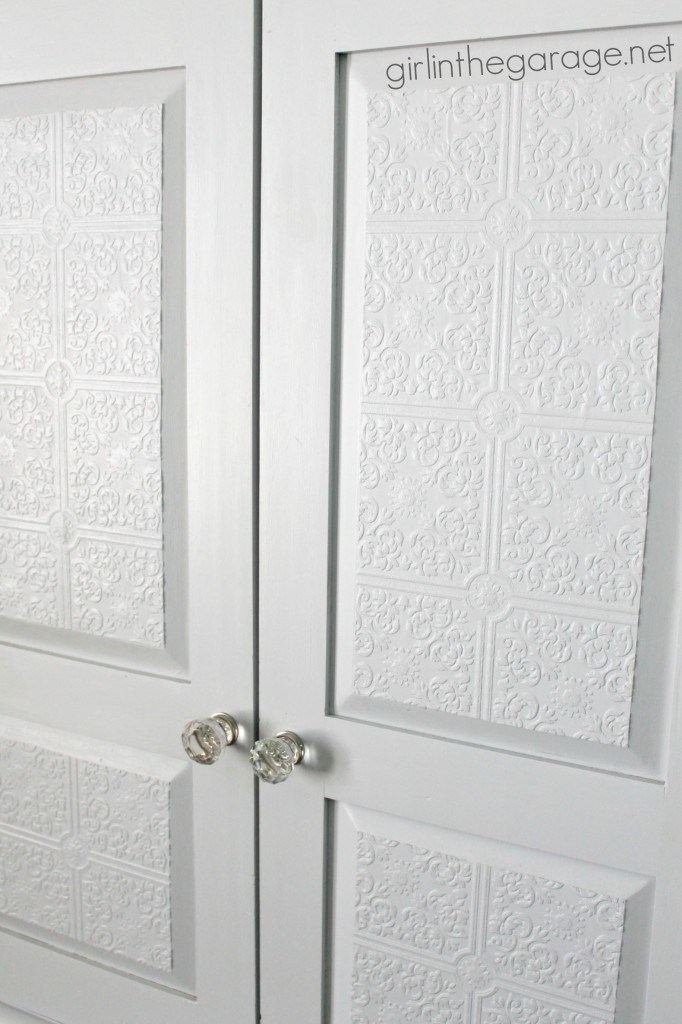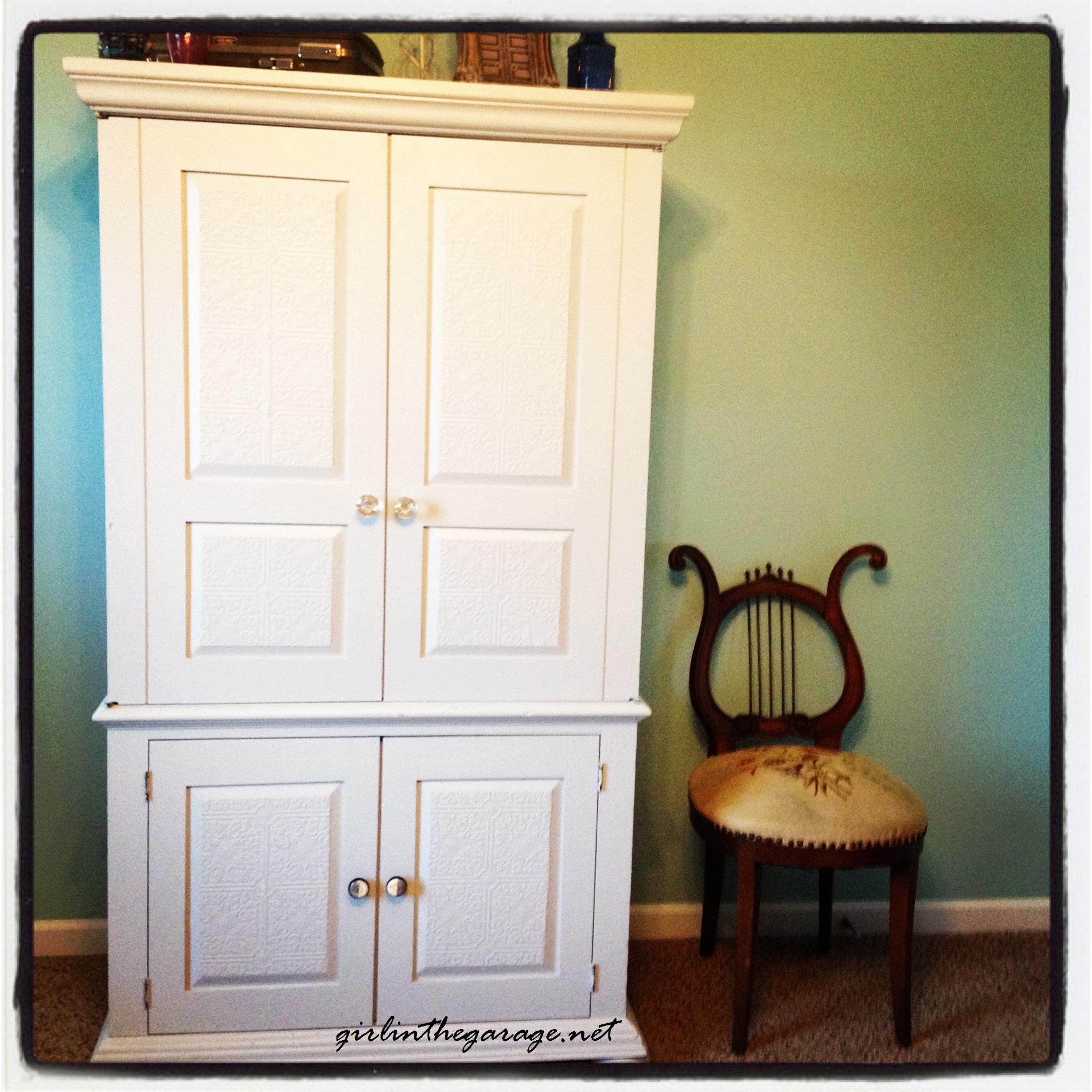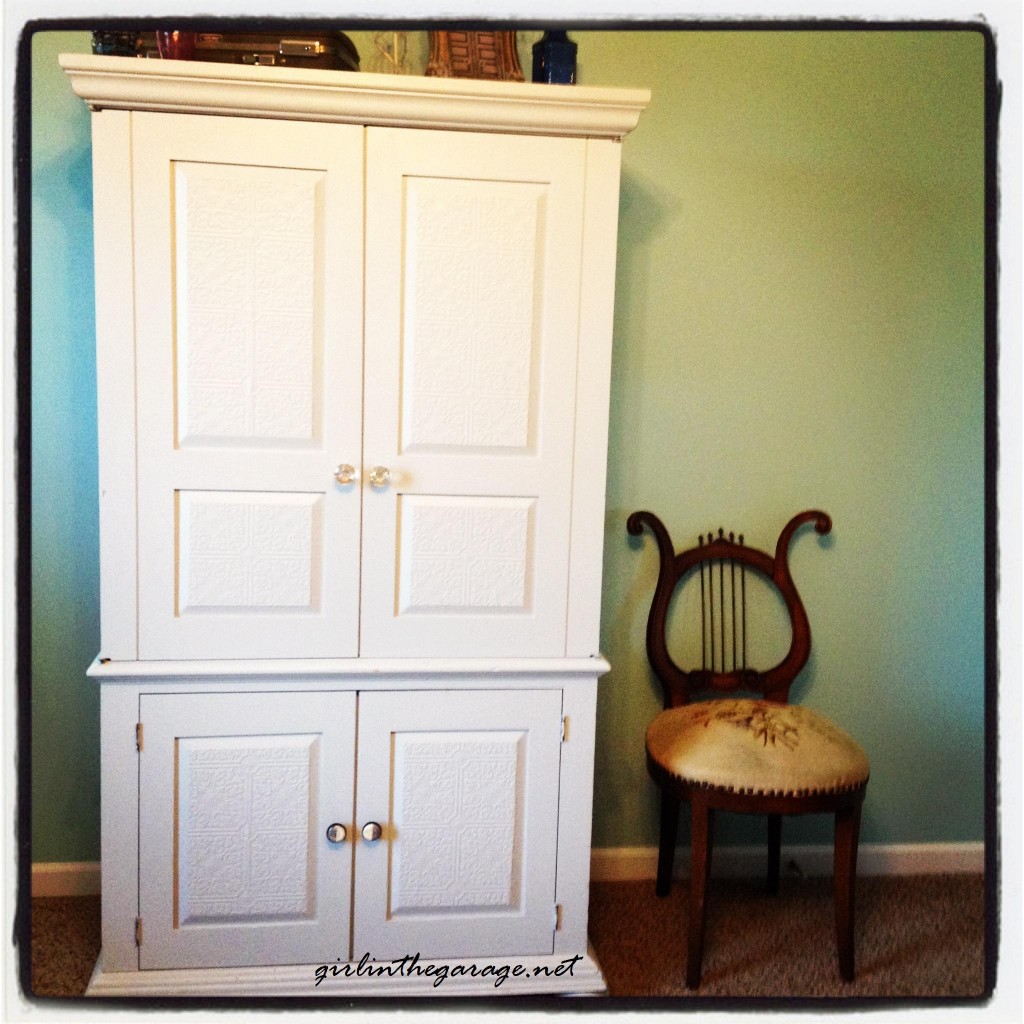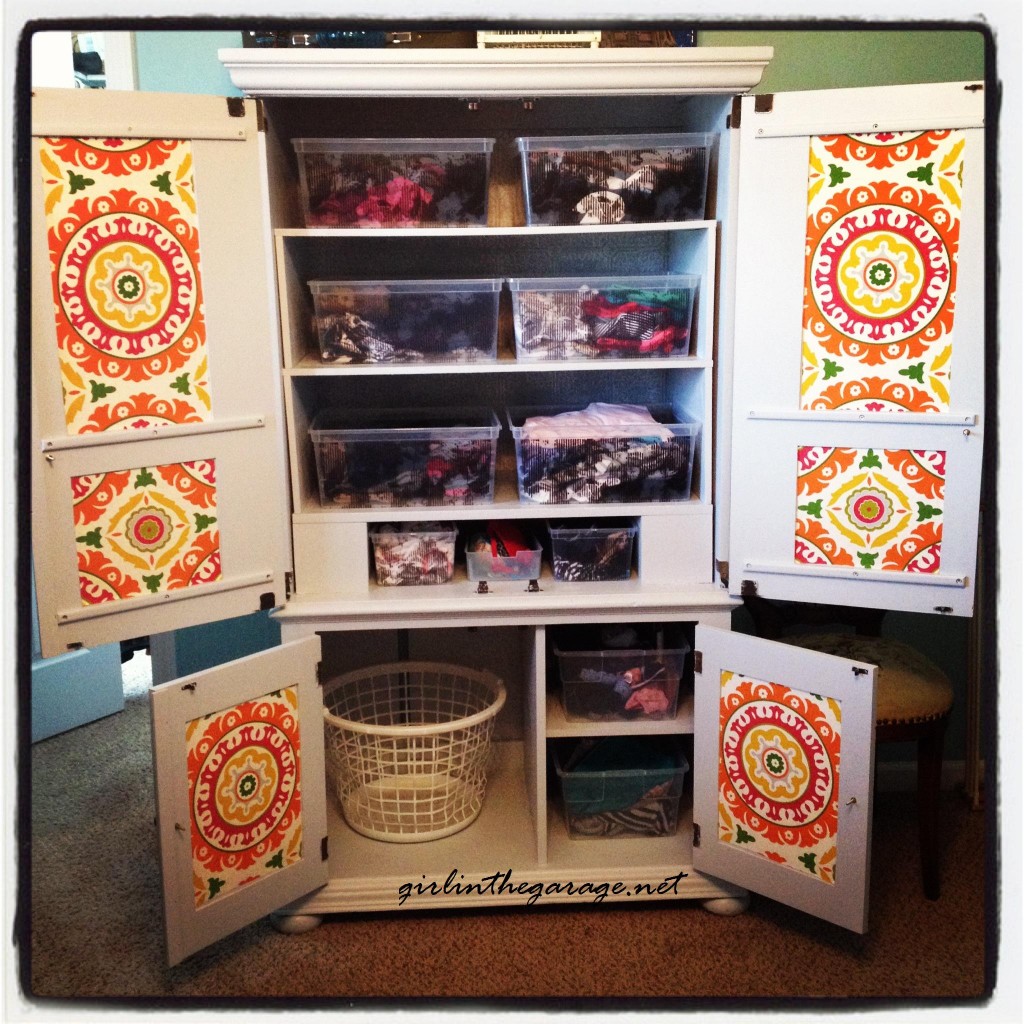 For the inside, I put a protective finish over the shelves so they wouldn't get scratched and then I bought a bunch of clear storage bins for everything that used to be in my dresser, plus much more.  What do you think?   I'm really happy with how it turned out!
Jen